Rustic weddings are never out of style. Barn weddings, country weddings, boho weddings, all decorated with loads of burlap, lace and twinkly lights are a fantastic way to host an amazing wedding on the cheap.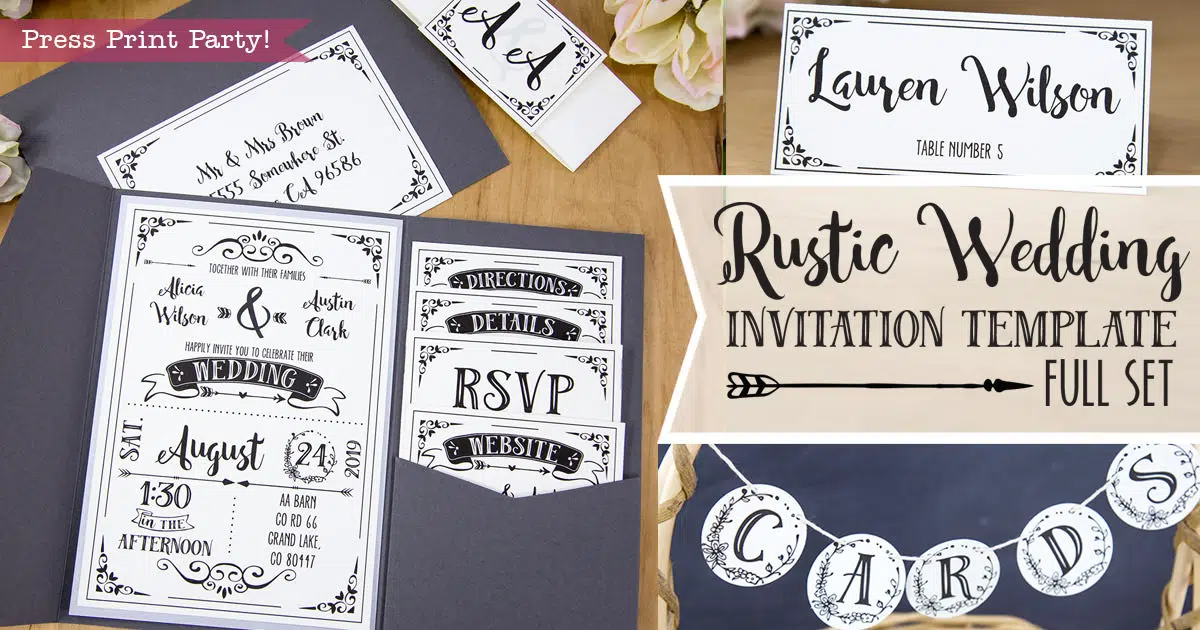 I designed this printable rustic wedding invitation set for my sister-in-law for her breathtaking barn wedding. She DIYed the whole thing and her style is exquisite. You've gotta check out my post on her wedding. You'll get some fabulous ideas.
So why pay exorbitant amounts of money for your rustic wedding invitations when you can have the look without the cost.
This DIY printable wedding invitation set comes with everything you need. Not just invitations, but all the paper goods for your wedding day. Just choose your favorite card stock and print them at home.
For this example, I chose a cream linen card stock.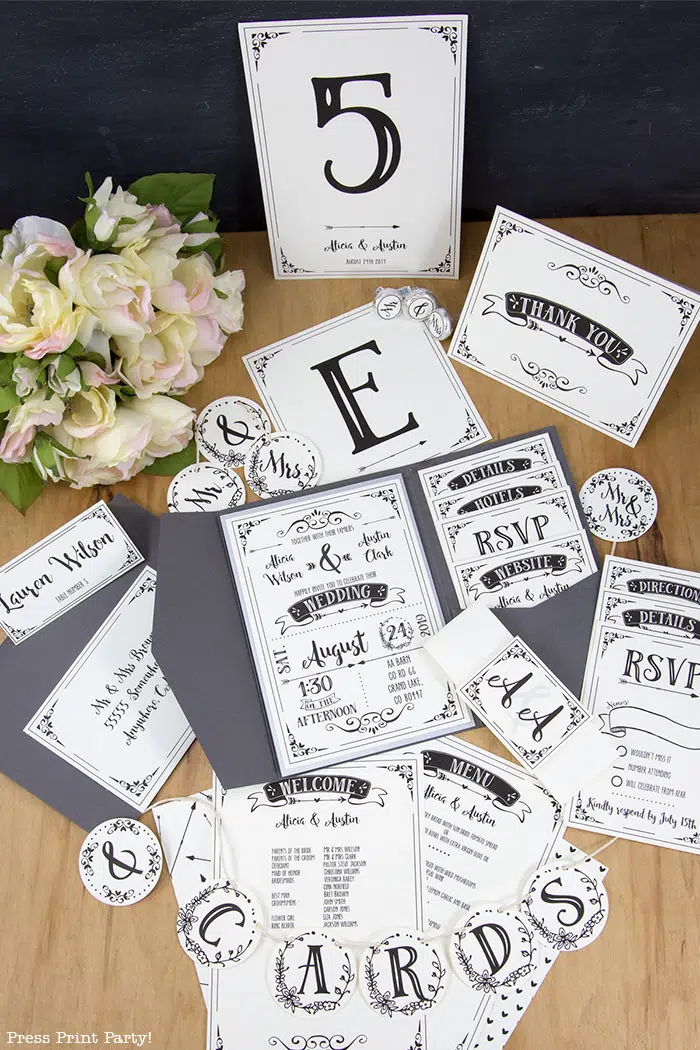 The whole set is easily editable in the latest version of Adobe Reader. All the hard work of designing and choosing the perfect fonts has already been done for you!
This wedding set comes with all the essential invitation options. Whether you'd like to use a simple invitation with a pattern on the back, or get a little more fancy with a jacket (whose pattern I've included), or maybe kick it up a notch with a tri-fold pocket invitation.
It's all here.
When using the pocket invitation, you'll be able to stack different cards inside depending on your needs. Included are cards for "Directions", "Details", "Hotels", "Website", "Registry", and of course the RSVP (available in 4 different configurations).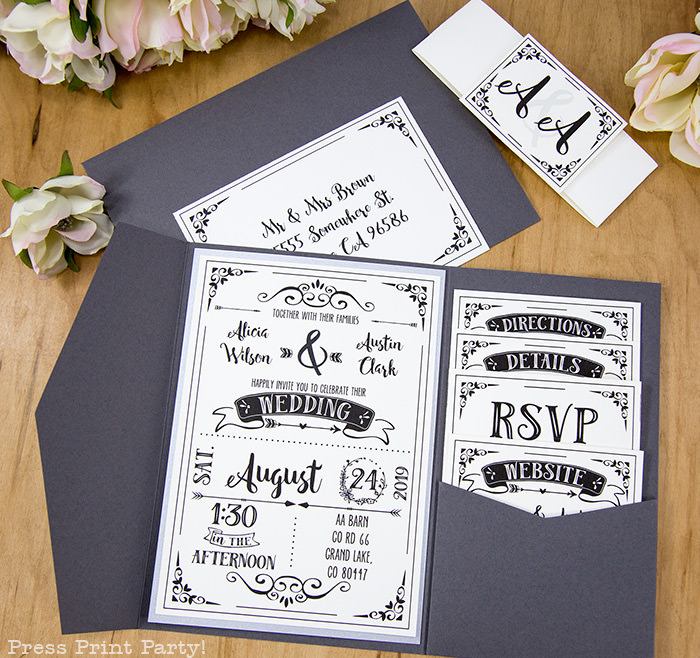 The RSVP card comes with 2 options depending on whether you'd like to specify the number of guests attending or not.
The envelope can be lined with either one of the 2 rustic patterns included and can be addressed with a matching label.
Rustic Wedding Invitation extras
Loads of amazing extras are included with the complete wedding invitation suite.
The table number cards will direct your guests to the right table and the place cards will show them the seat you specifically chose for them.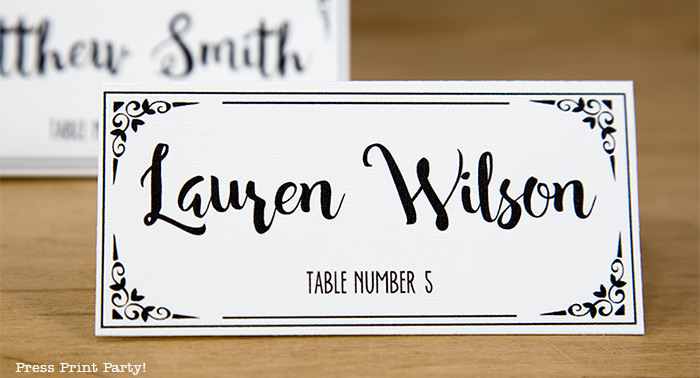 You'll be able to print any combination of letters or numbers you'd like, to create a full sized banner or those adorable mini banners.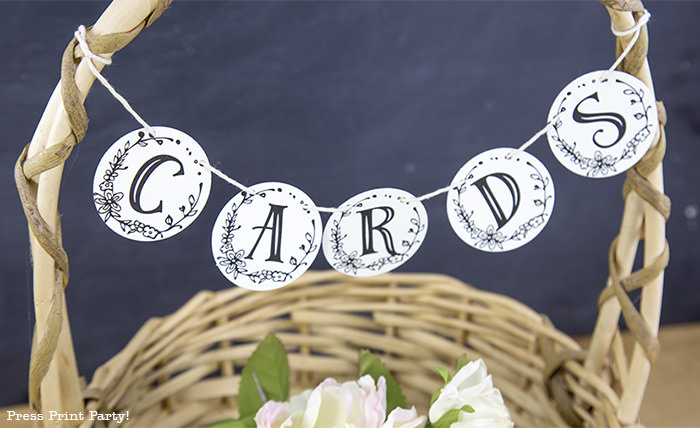 You'll have the tools to expertly print out a program or a menu, adorn your cupcakes with your initials, delight your guest with Hershey's kisses or add a name tag to your favors.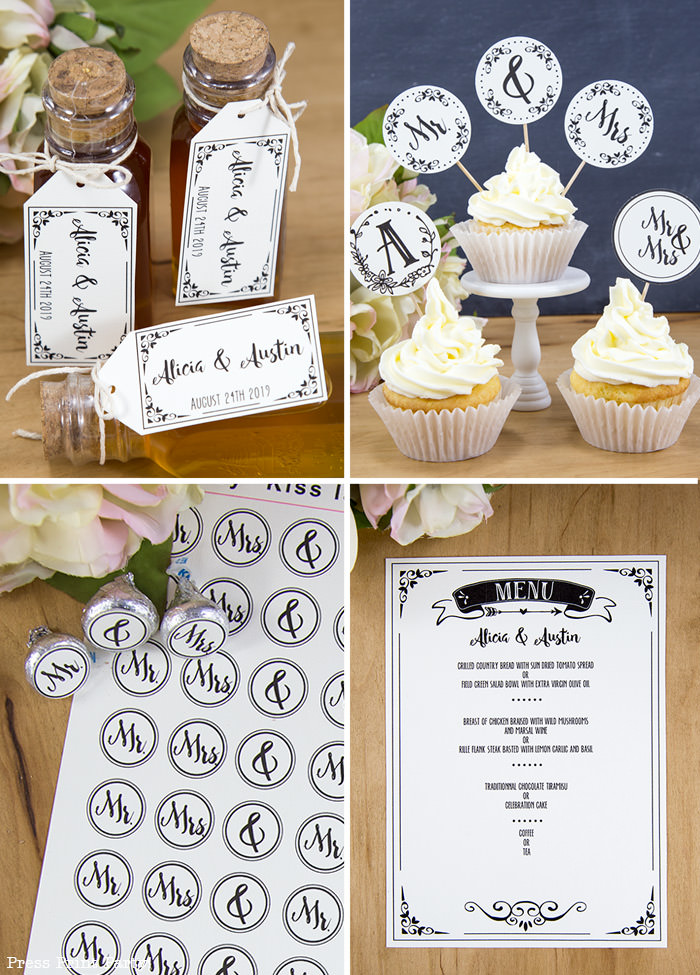 Watch the video to see all the available options:
Go check out many more pictures and details in the shop. I have 2 available designs
Pin for later