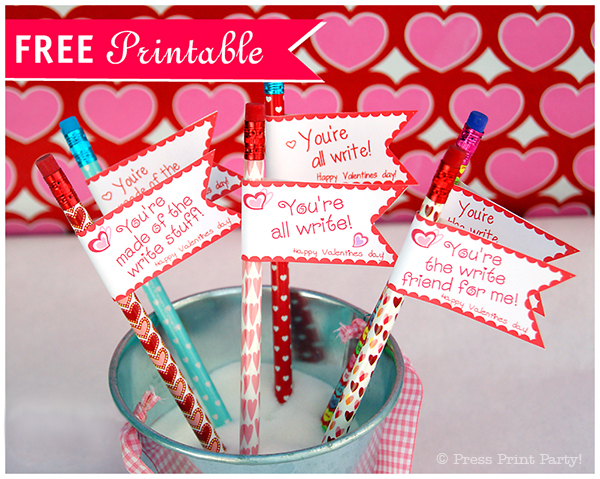 Pencils are a useful and sugar free gift for Valentine's Day. Make yours a bit more festive with these fun Valentine's Day free printable pencil toppers. Great for kids to give to the whole class.
They come in 2 different font styles and feature the sayings: "You're all write", "You're the write friend for me", and "You're made of the write stuff".
On the back you'll be able to write your name and the name of the recipient.
Do the write thing. Give one to each child and one for the teacher.
Get your download below: