I'm super thrilled to collaborate today with Lori at Giggle Living. I jumped at the chance to make these cute "You're the bomb" free printable bath bomb labels for her. They worked great for her Galentines Celebration and they're free!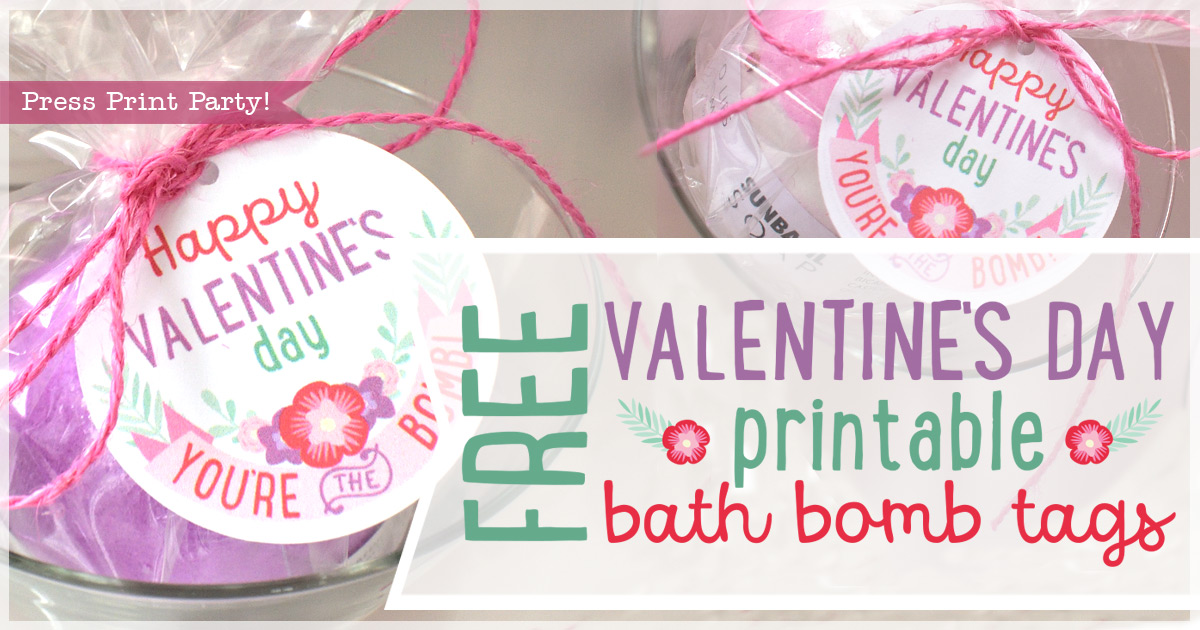 They make an ideal favor for a Galentine party – (That's a gals only party on Valentine's day just in case you hadn't heard that one before) – but they're also perfect for older girls to give at school. My tweens are all over this one!
Any girl would love to receive a fancy bath bomb. And she'll love it even more when it's wrapped up beautifully and accompanied by a cute, little tag.
Let's get real, taking a bath is such a luxury that we sometimes need a good excuse to finally take the time to relax in a tub of hot, scented water.
So…this isn't some silly, foo-foo gift. This is genuine concern for the ongoing mental health of your super-driven, hard working friends. They've been looking like they could use a little down time recently. See! you're helping your poor, tired friends to unwind.
These tags will look cool on pretty much any bath bomb color….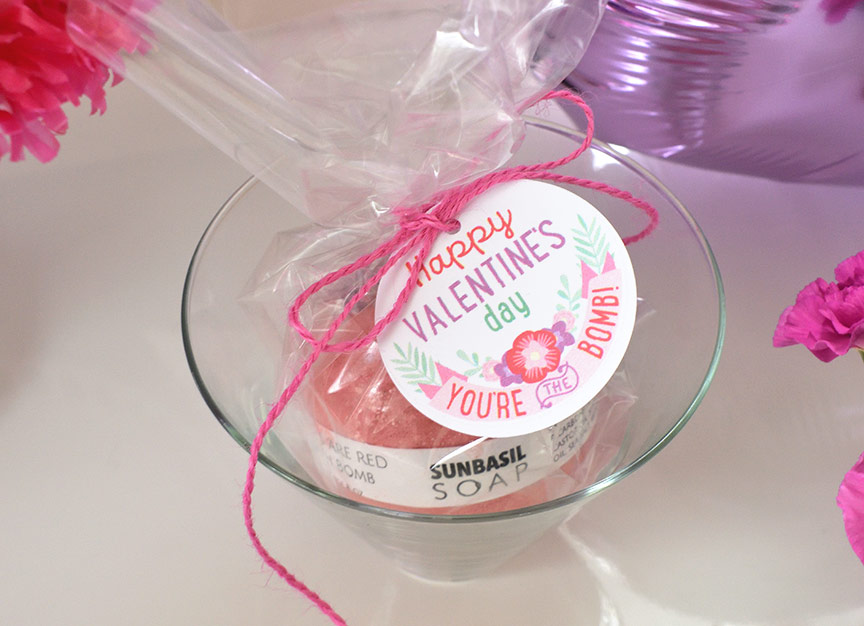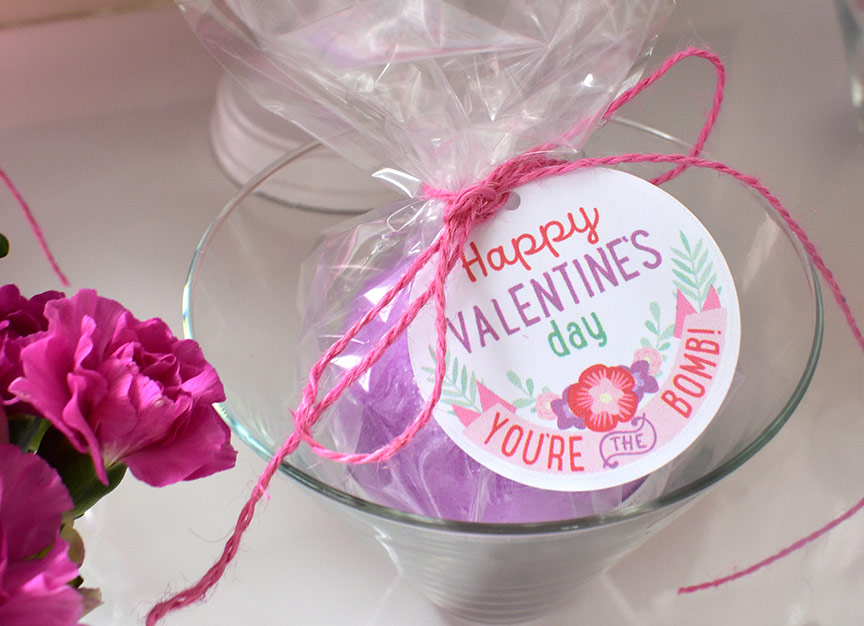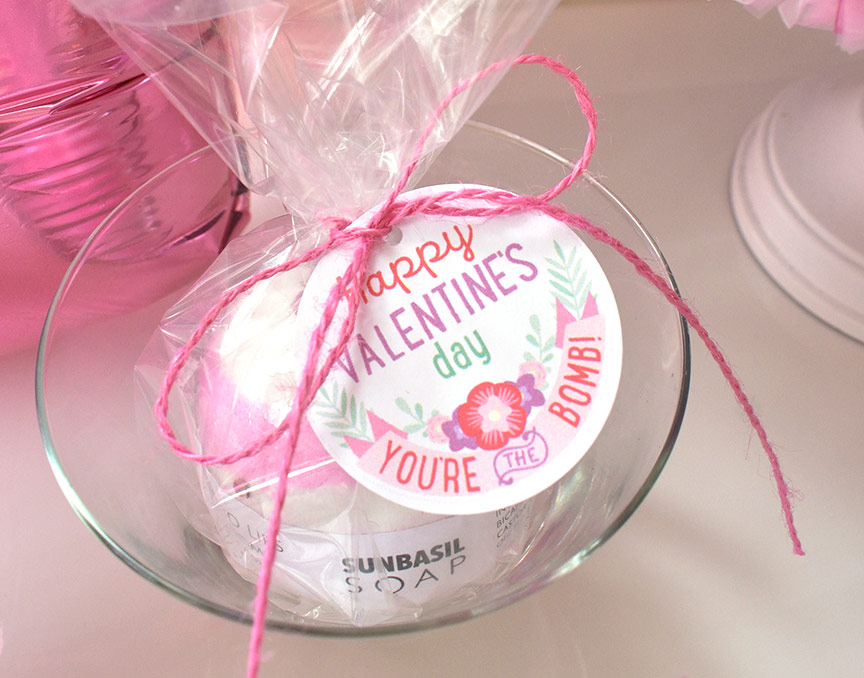 Just print and cut.
A 2″ round punch is really useful here. It's a good tool to have on hand if you like to buy printables. And cupcake toppers are usually 2″ round too.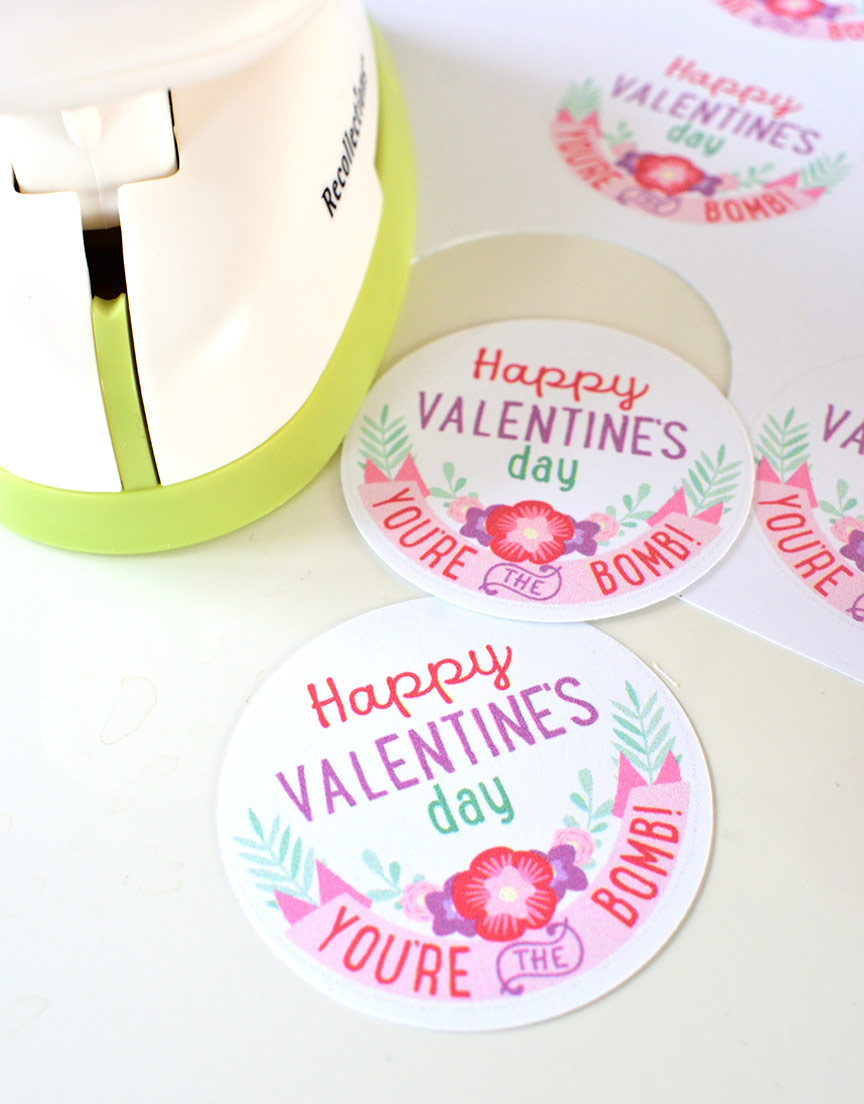 After you download the tags (scroll down to the bottom) go check out all the details of Lori's amazing Galentine celebration on her blog! She has such a wonderful eye for design, she's one to follow for sure!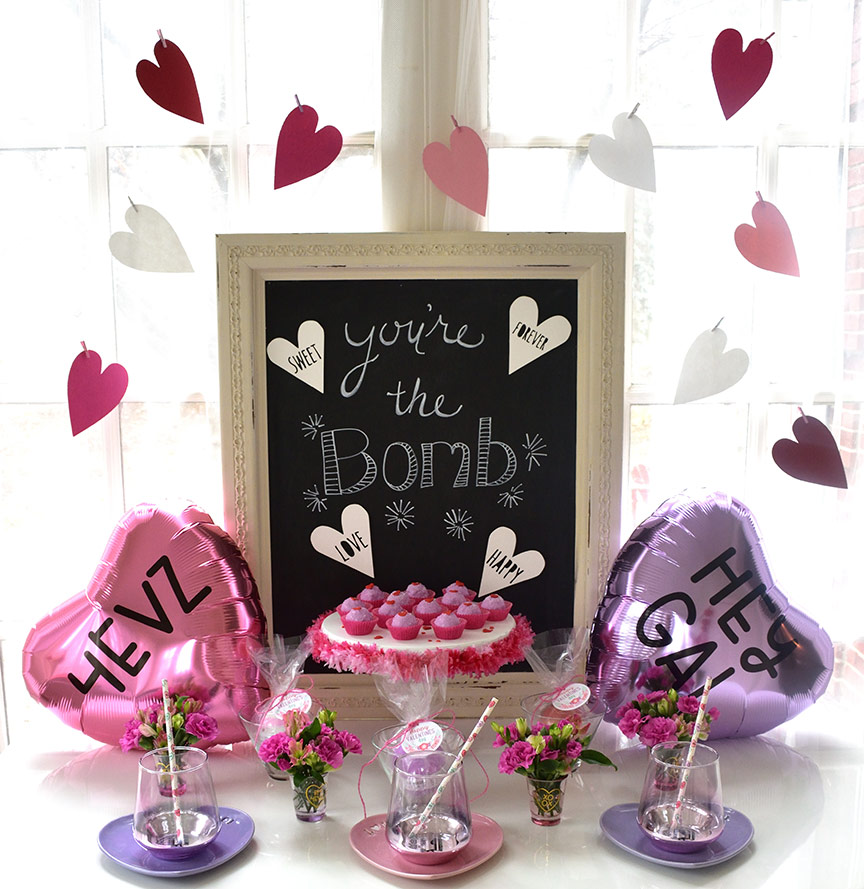 Don't forget to pin for later: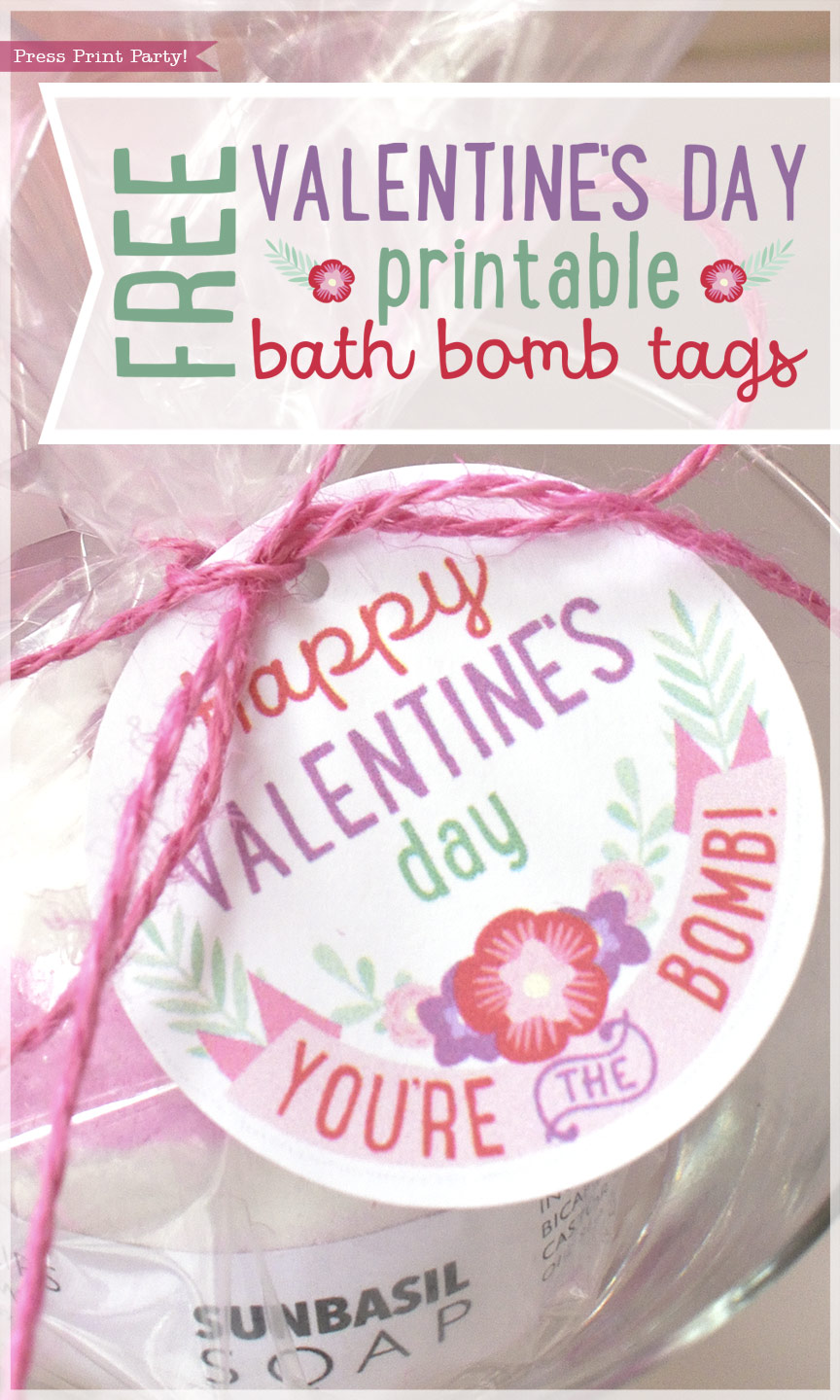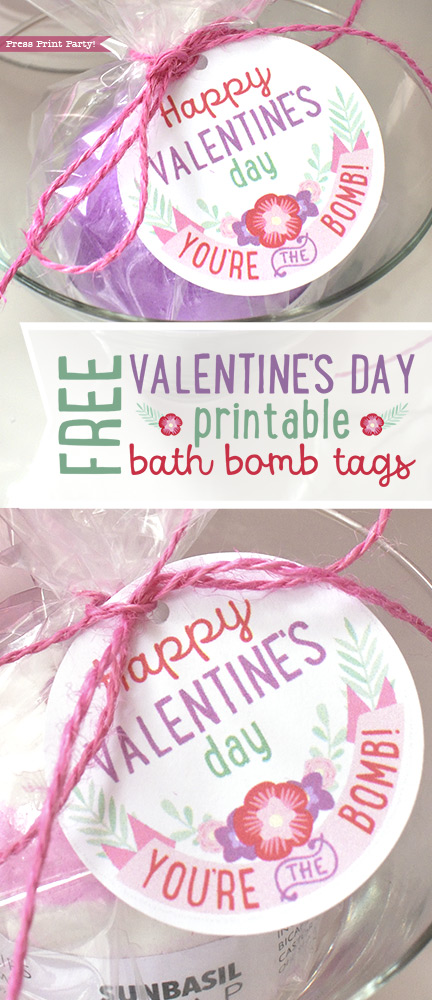 Get Your Freebie:
If you've already subscribed, you can get the password from the bottom of any email I send and go directly to the Free Downloads Library.
Check out our birthday printables