Want an original Valentines card for your kids to give out at school this year?
Look no further. I've got you covered with these FREE printable Valentine Cards featuring the positively amazing, Magic Straw!
In this post, you'll get everything you need to give out one of the most inventive Valentines out there.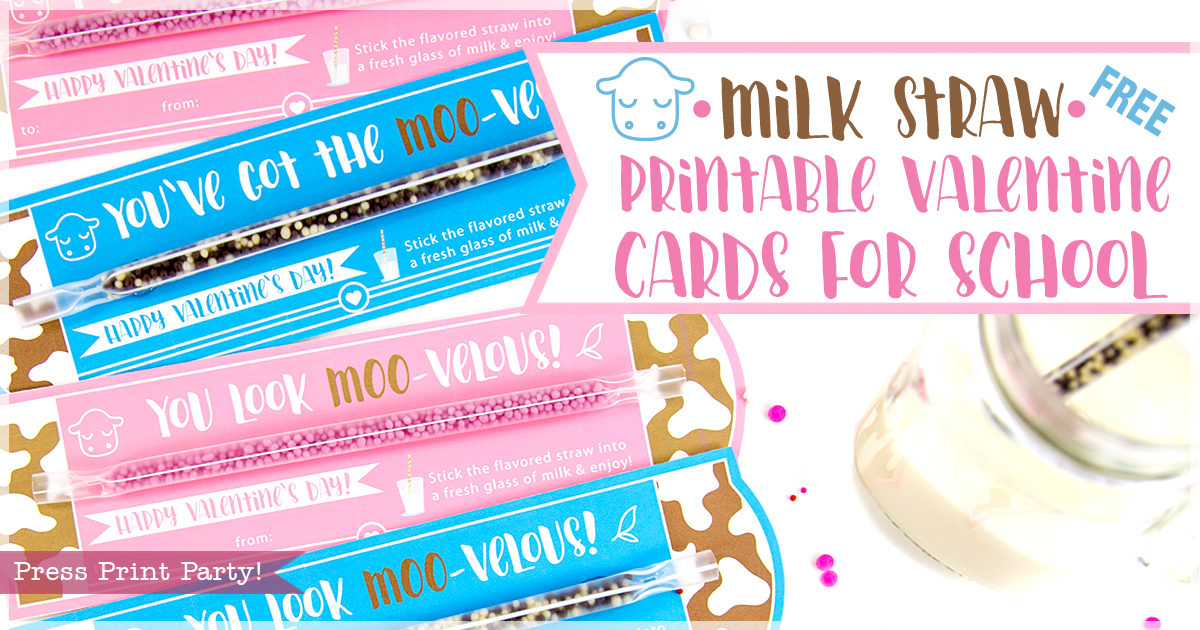 This post contains affiliate links so you know where to get all this cool stuff.
Some kids may not have had the pleasure of sipping milk through one of these Magic Milk Straws. The first time is a revelation that keeps them asking for more.
After finishing this photo shoot I ended up drinking the featured milk through the straw. (What else was I going to do!) And I was taken back to marvelous childhood memories full of chocolatey, milky goodness!
You can get your Milk straws in all kinds of flavors through Amazon for pretty cheap.

I used cookies and milk, strawberry, and chocolate.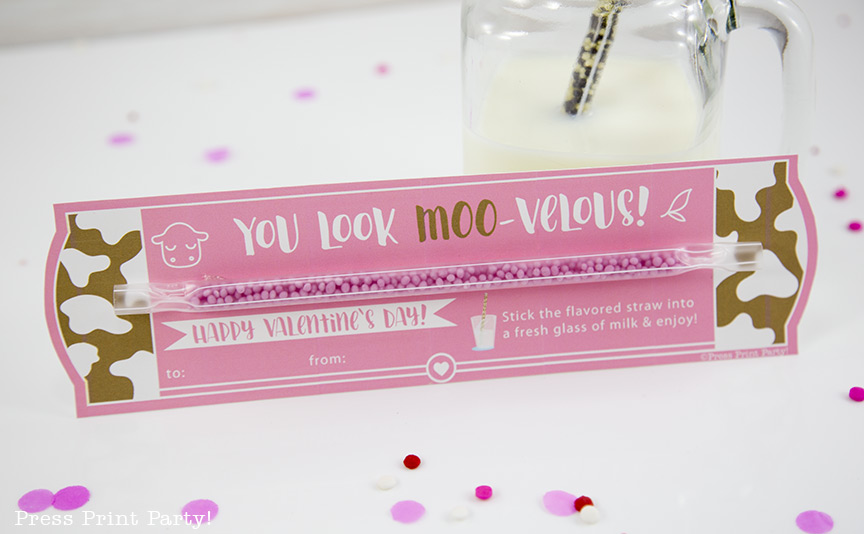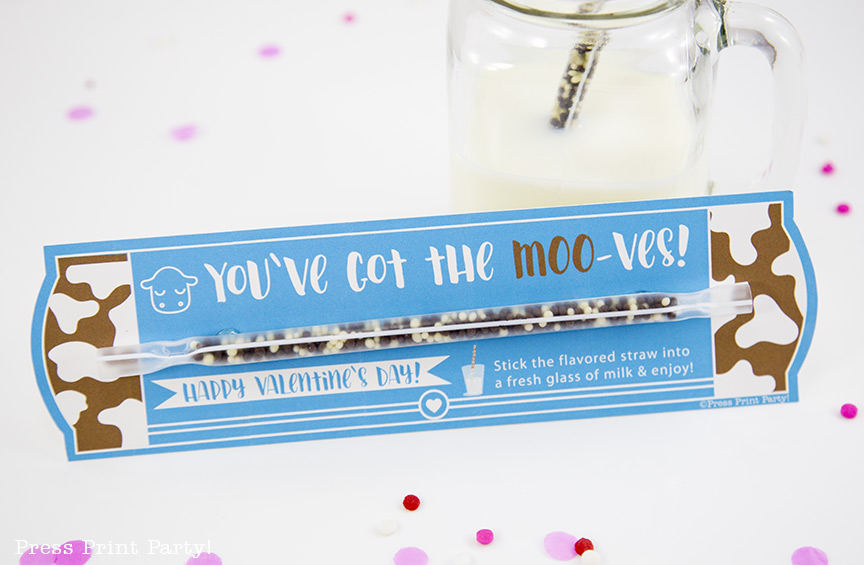 These free printable Valentine cards, come with 3 saying and 2 colors. So 6 cards in all.
You'll be able to mix and match between "You've go the moo-ves!", "You look moo-velous!", and "You moo-ve me!" in both blue and pink.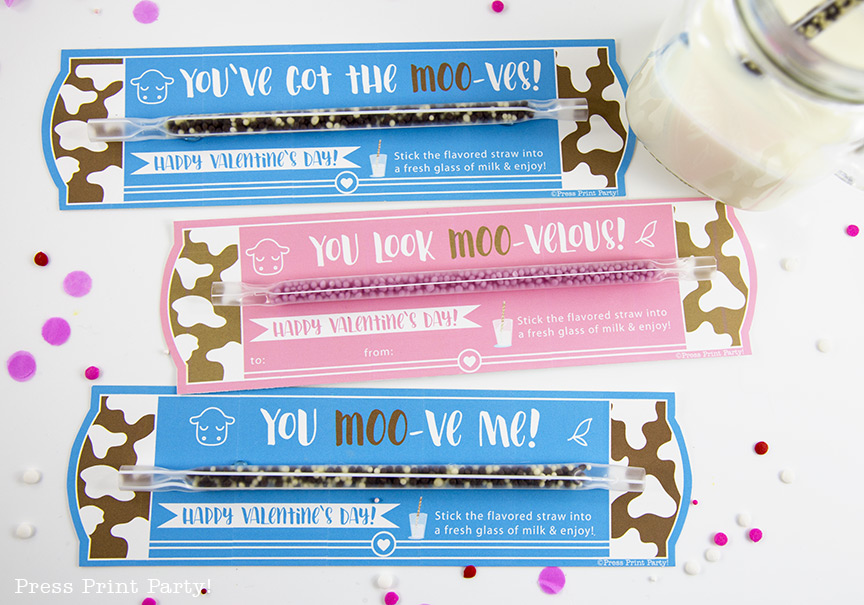 Once you've printed the Valentine cards and cut them out, just stick one milk straw per card with either glue dots or hot glue.
And for the kids and parents who may not ever have seen a milk straw, the cards show you how to use it. You just stick the flavored straw into a fresh glass of milk & enjoy.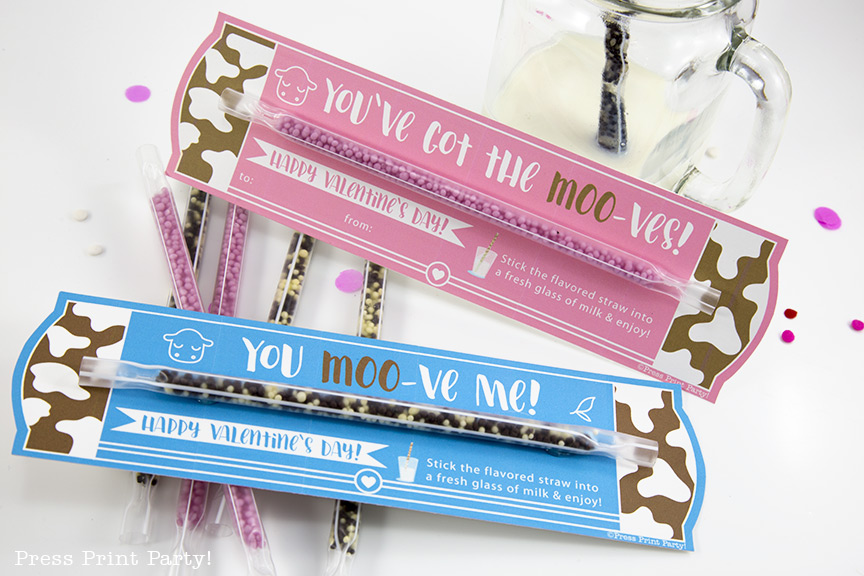 Please pin to share and go to the bottom of the post for the link to the FREE printable Valentine Cards.
Happy sipping!!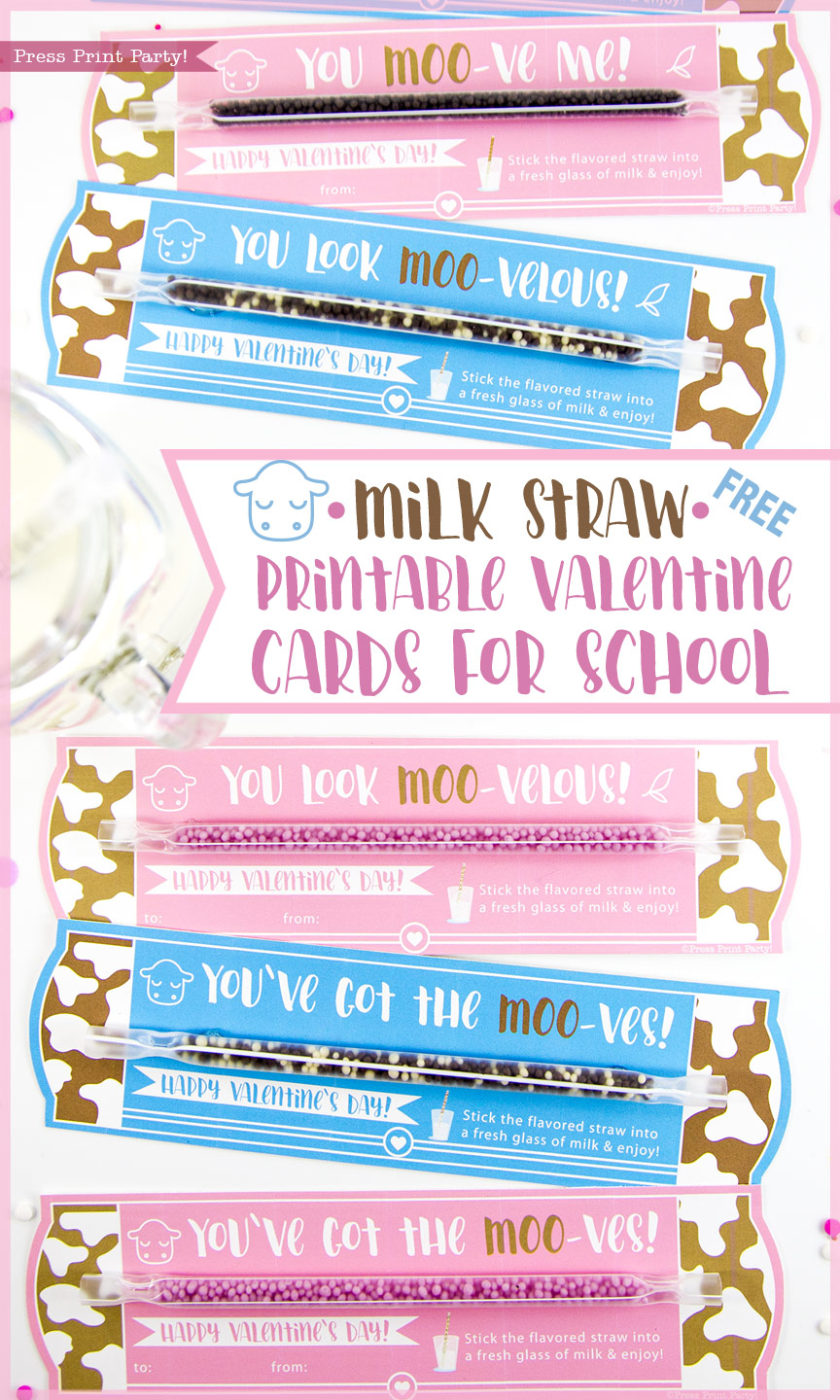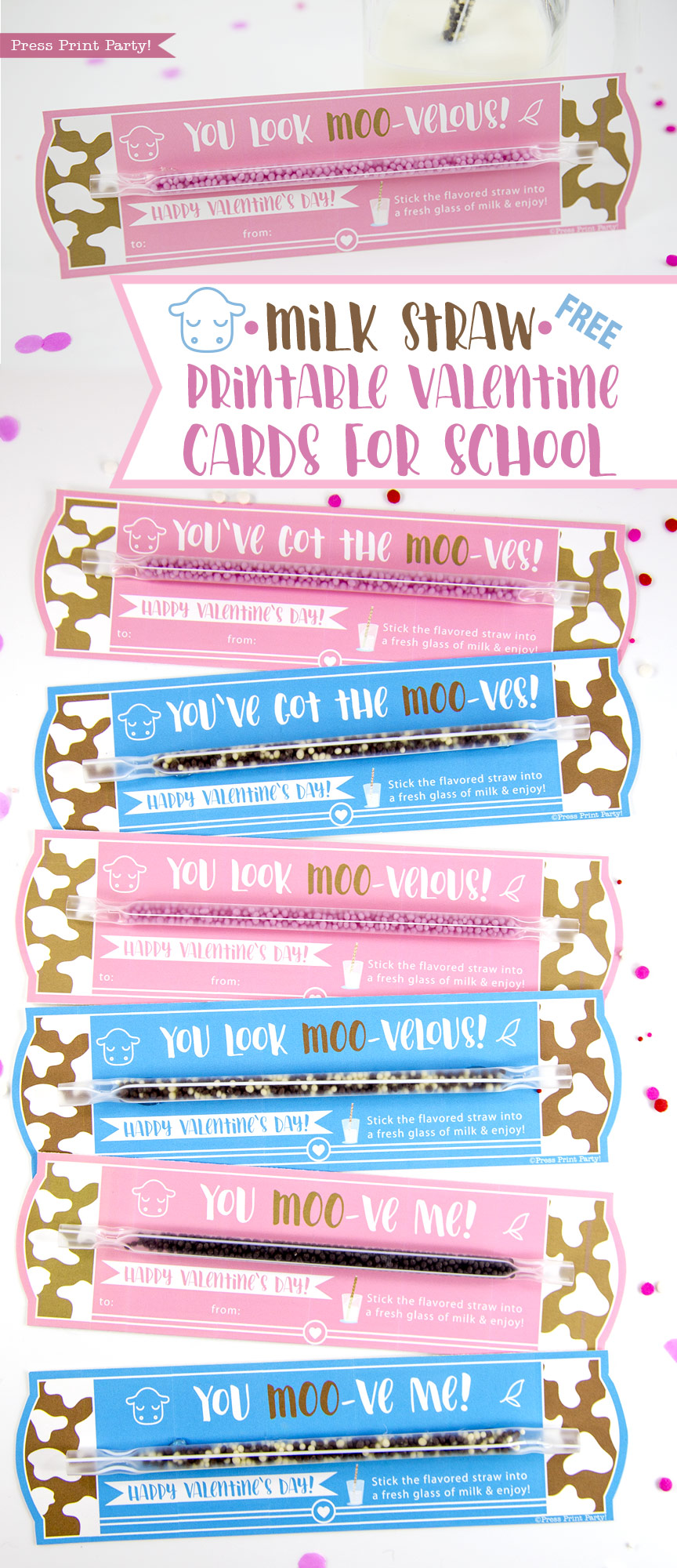 Get Your Freebie:
If you've already subscribed, you can get the password from the bottom of any email I send and go directly to the Free Downloads Library.
Check out our birthday printables