When my daughter wanted ghost costume for Halloween, I had to think about how she would see behind a sheet. I didn't want to just make holes – then you'd see the face inside. The idea came to me to use screen material. The same thing that keeps the bugs from flying in your house.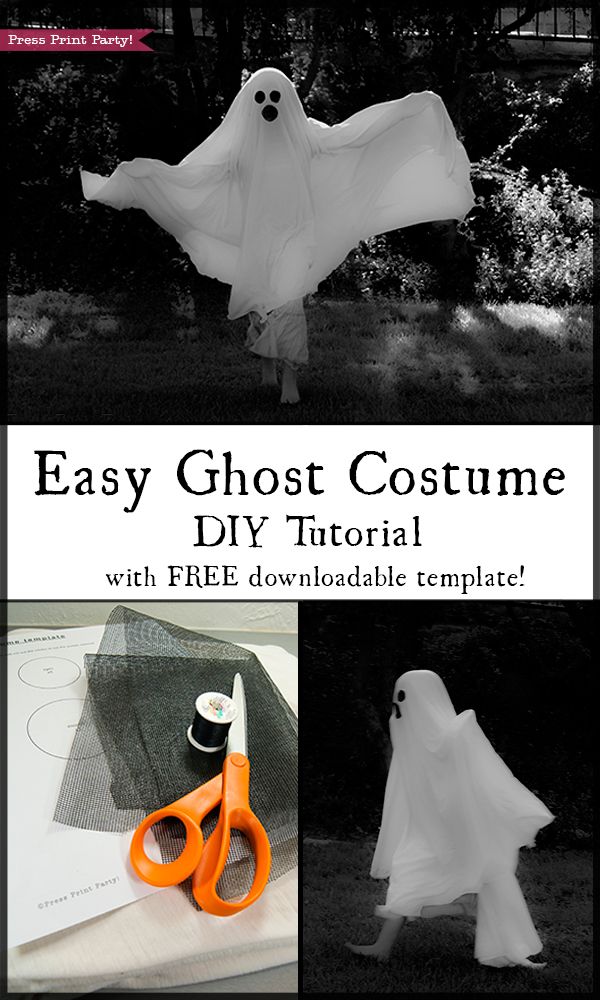 The costume ended up being a great hit. It usually makes an appearance in late September and isn't entirely put away until Thanksgiving.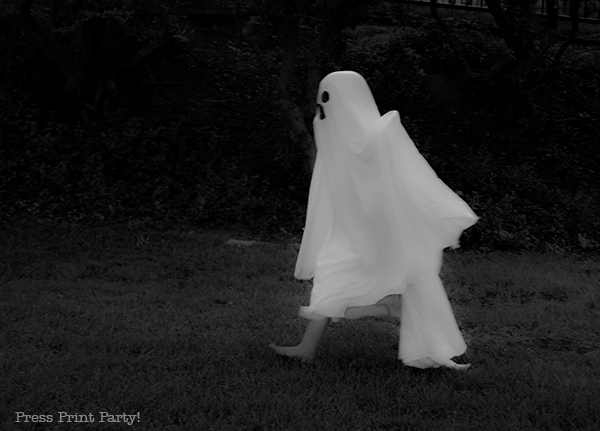 Here's how I did it:
You will need:
An old white sheet (mine was a fitted sheet. I cut the edges off)
Some screen material (mine came from an old screen but any hardware store will have it)
Black thread
Scissors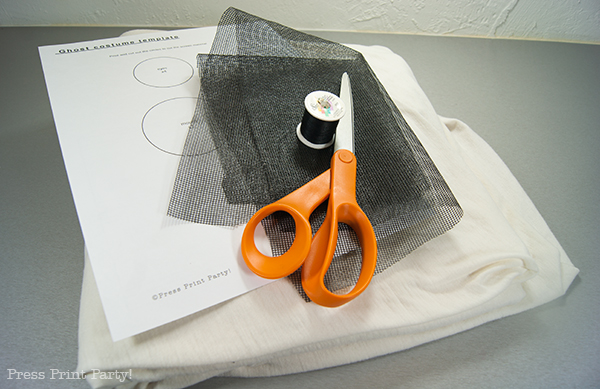 Cut the eyes and mouth template and pin them onto the screen material. You will need 4 of the eyes and 2 of the mouth otherwise people will be able to see the little face behind the mask. I just folded the screen material in 4ths so I would only have to cut once.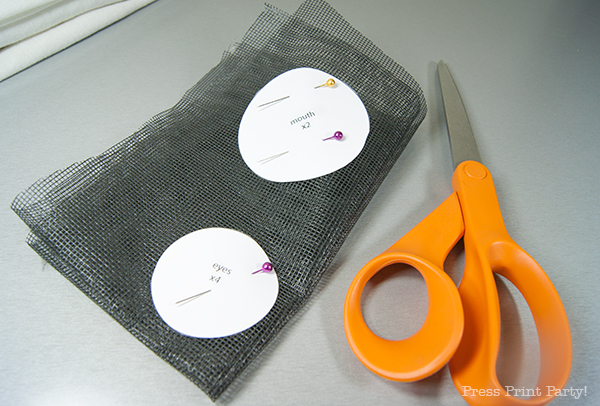 Choose where the face should be. Usually somewhere in the middle of the sheet. Position 2 pieces of screen material on top of each other for each of the eyes and the mouth. Here the eyes are 1 inch apart but you may want to measure your little goblin's face before you start sewing.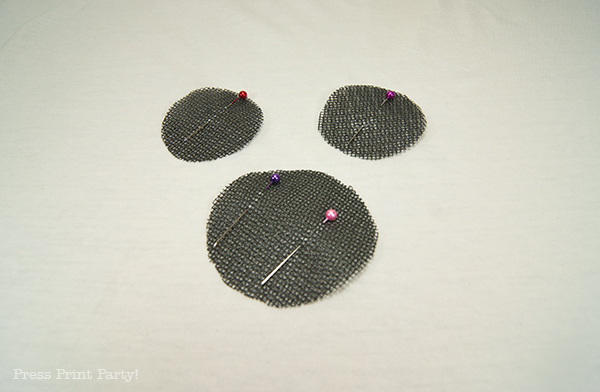 You might think that the next step would be to cut out the holes. But if you do that the sheet will deform as you sew the screen and you'll end up with a wrinkly ghost. We can't have that now!  So, sew the eyes and the mouth on the sheet first. A satin stitch works great. I did it with a tight zigzag on the machine but this step can also be done by hand.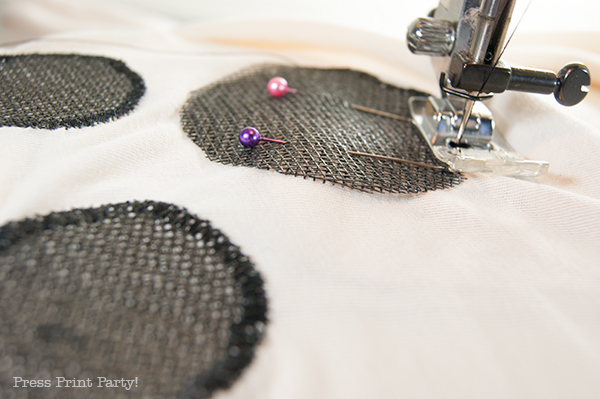 Then turn the sheet around to the back and cut out the sheet material to create an opening for each eye and mouth.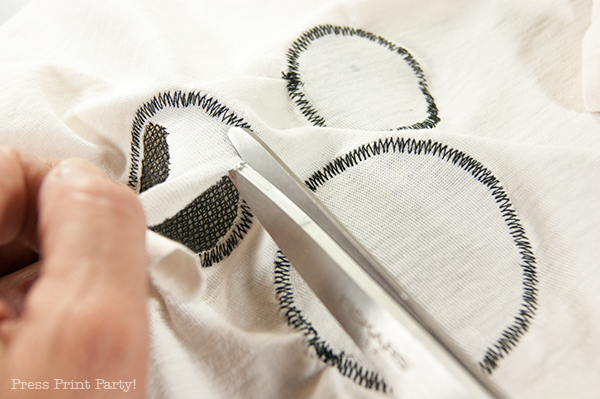 Here you have it. An ooky, spooky ghost costume that your kids will want to wear to the breakfast table.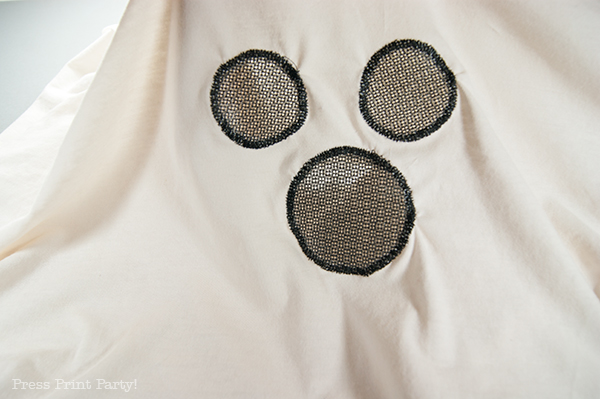 Put it on and have fun!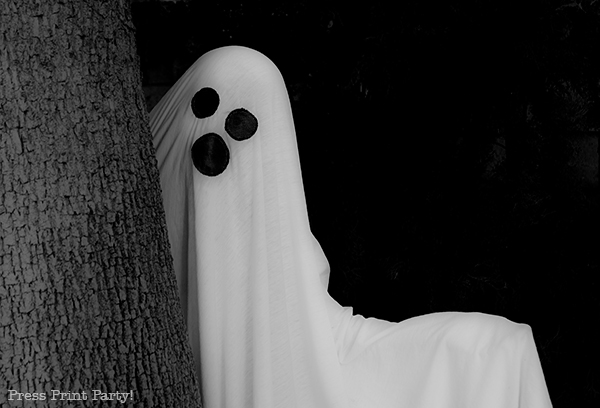 Go check out the adorable Free Halloween Treat Bags Printables this little ghost is holding: