It's summer!
Hoooray!
Time for planning fun activities and making an amazing summer bucket list! I don't know about you but if we don't write down what we want to do during the summer, fall comes around and not much gets done!
You've got to make a summer to do list and plan these things. That's why I made this whimsical free summer bucket list printable for you and me!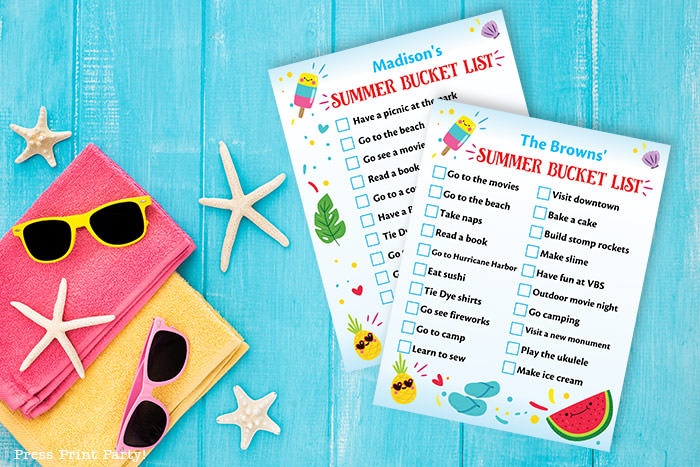 It's editable with your own text, so you don't have to do what I want to do, you do what YOU want to do! Just make sure you save the file on your computer and open it with Adobe Reader to be able to change the text in the fields.
I made 2 lists, one with 20 lines and one with 10. Sometimes it's better to only list 10 things and actually get them done than to list a bunch of items and never know where to start.
Maybe it's just me but looking at a list of 100 things I want to do in the summer sometimes looks more like work than fun. A nice short list with only the important things is much more exciting to look at.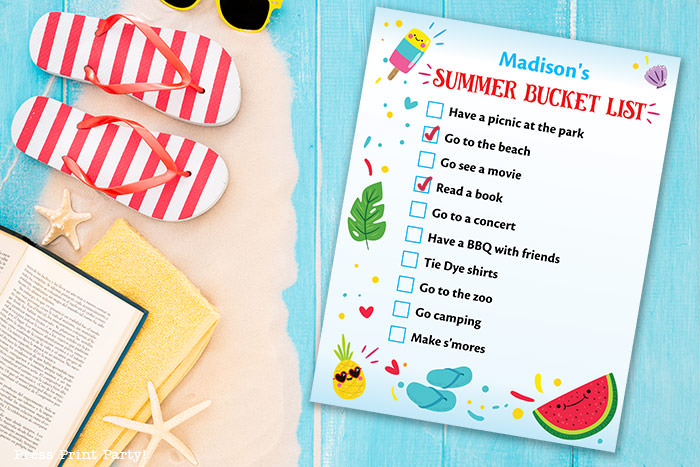 Make memories and do it with friends or with the kids as a family or as a couple. It's not just for little kids, my teens LOVE to make a list of summer activities and DIY projects each year.
So what are you going to do? Have a lemonade stand with the kids? Learn how to bake an amazing chocolate cake? Have a movie night party? Where do you want to visit? The world is yours!
Don't know what to put on it?
I also have a HUGE list of 225 ideas of things to do this summer to propel your fun meter in the red zone! From crafts, projects and super easy activities to fun road trips and adventures, you're sure to find a bunch of ideas for your own list.
I know what you're thinking. "Wait, just a few paragraphs ago you said it was better to have a short list rather than a longer one. What are you thinking??" I haven't lost my marbles. These are ideas, possibilities, options. Look for the ones that really appeal to you and short-list only those.
And then go, explore, create. And have a blast this summer!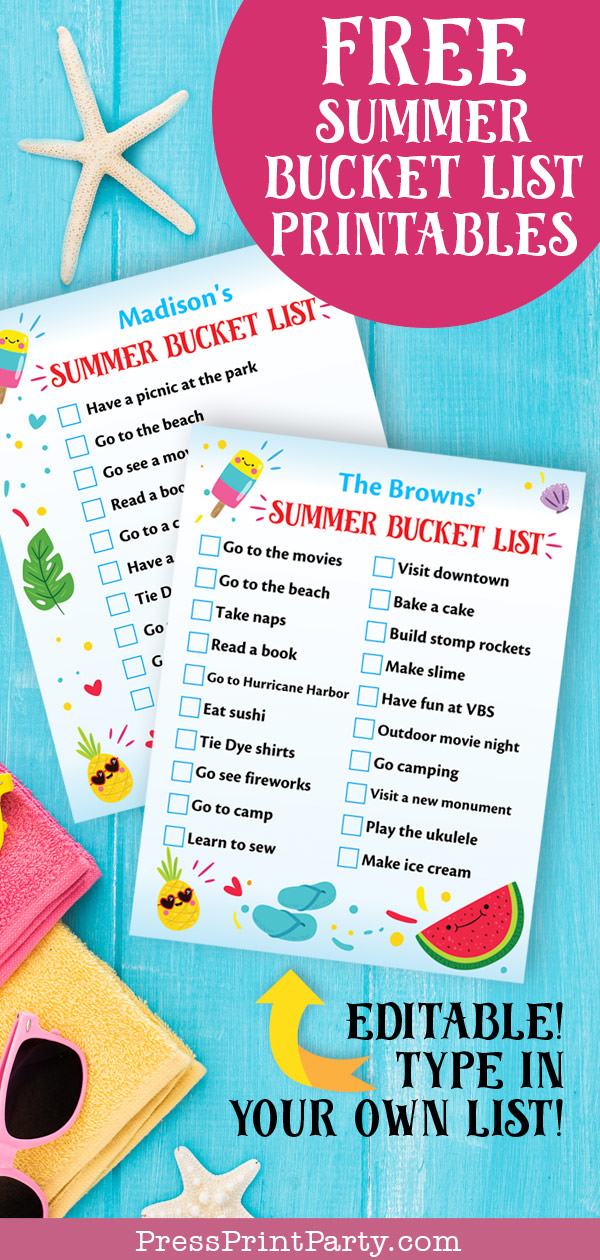 Get Your Freebie:
If you've already subscribed, you can get the password from the bottom of any email I send and go directly to the Free Downloads Library.
Check out our birthday printables