Fun summer activities for summer break don't need to break the bank. There are plenty of free summer activities you can do in your own backyard or even at the local park.
Whether you are hoping to make the summer as inexpensive as possible or you are scheduling some fun summer plans between vacations, I'm sure you'll find a great idea or two for filling your family's summer days.
This list contains crafts and games that you can do in your own backyard. Your kids will have to make a serious effort not to enjoy them!
Even while I write that, though, I'm picturing teenagers that can often seem determined to have a bad time.
This can be a tough stage. Crafting a teen party or just summer fun activities with their age in mind may take a bit of intentionality and a bit of patience.
There are some activities that are geared toward younger kids. If you have a blend of littles and older kids, consider giving your older kids a special role like being the referee of a game or the photographer. You could also plan a day that includes their friends.
With some creativity and great ideas like these, I'm sure you'll create some awesome experiences for the whole family this summer vacation. 
---
Fun Crafts for Summer
::L:L:You don't need to be crafty to enjoy their summer ideas. These crafts are a great way to encourage creativity, flexibility, and family bonding!
Tie Dye Beach Towels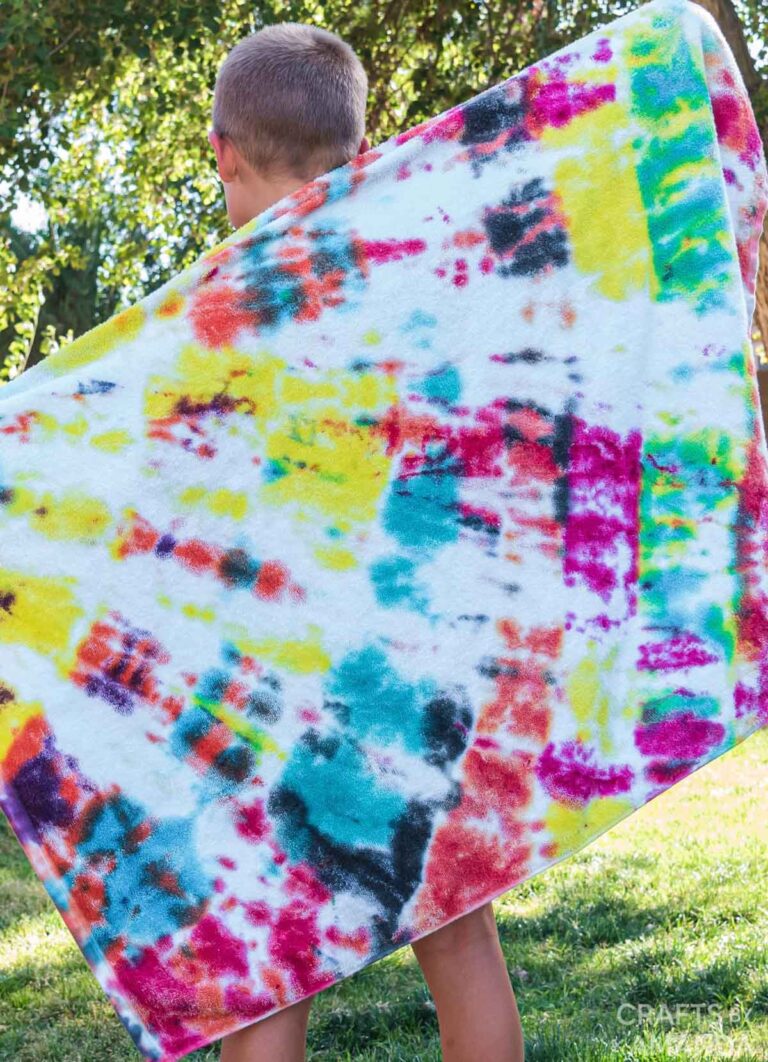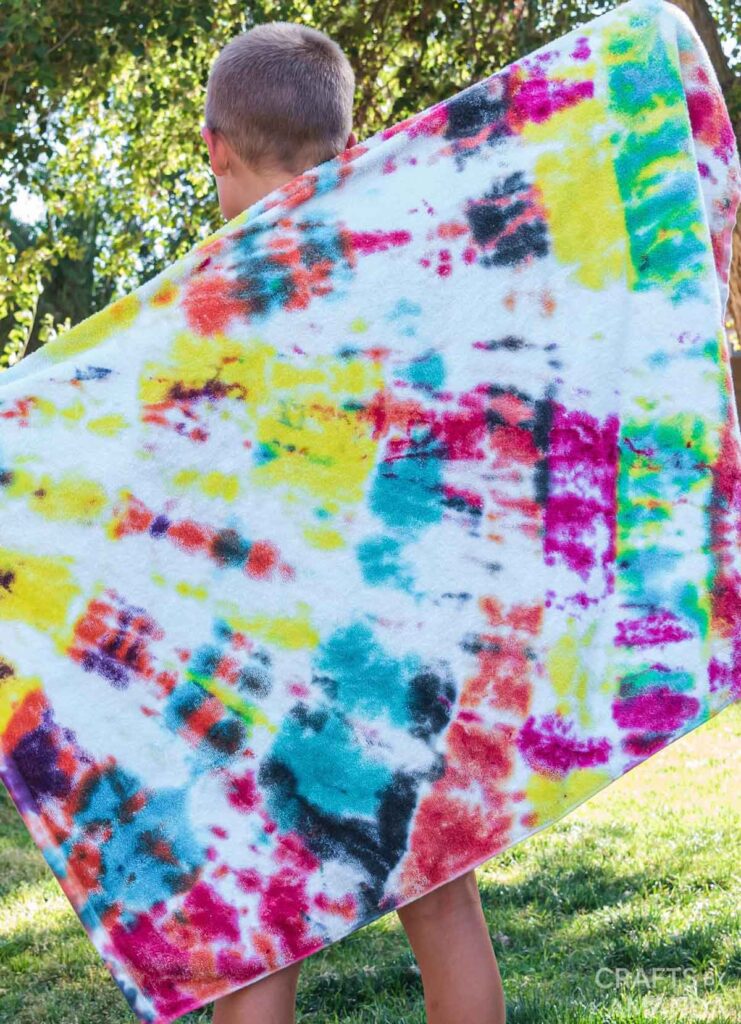 How cool is this tie-dye beach towel by Crafts with Amanda?! And because each towel is unique, they will forever know which towel is theirs.
---
Tie Dye with Water Guns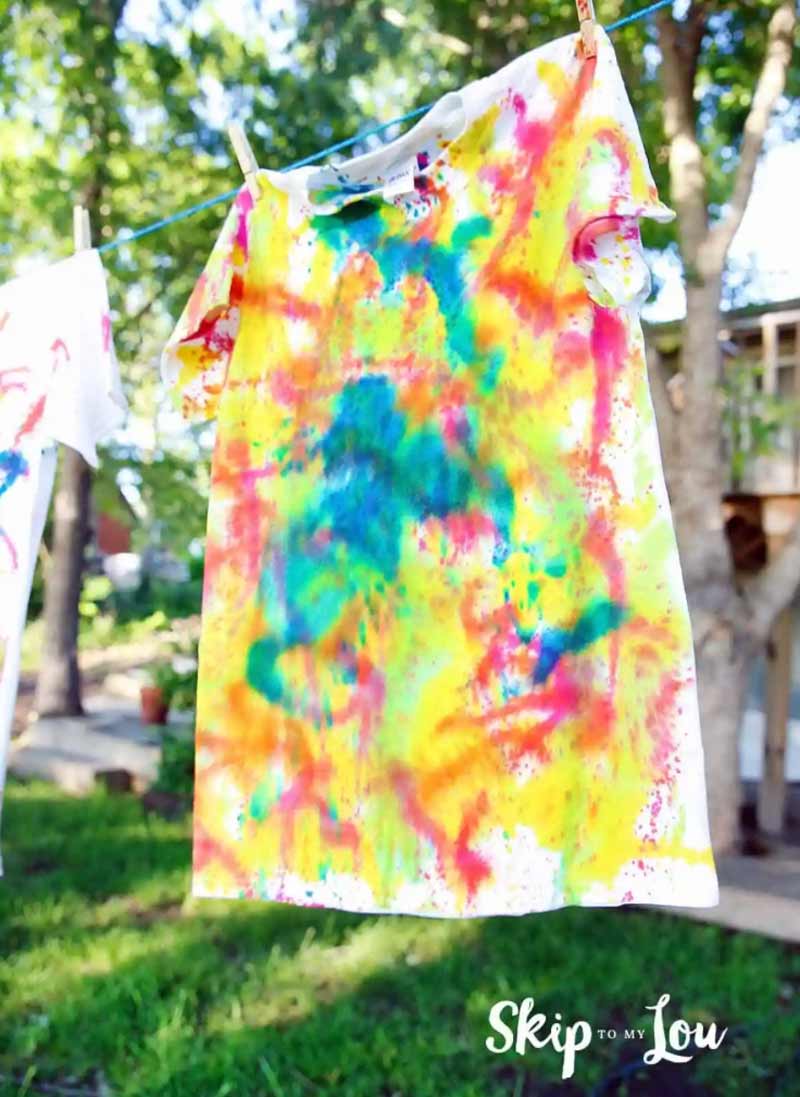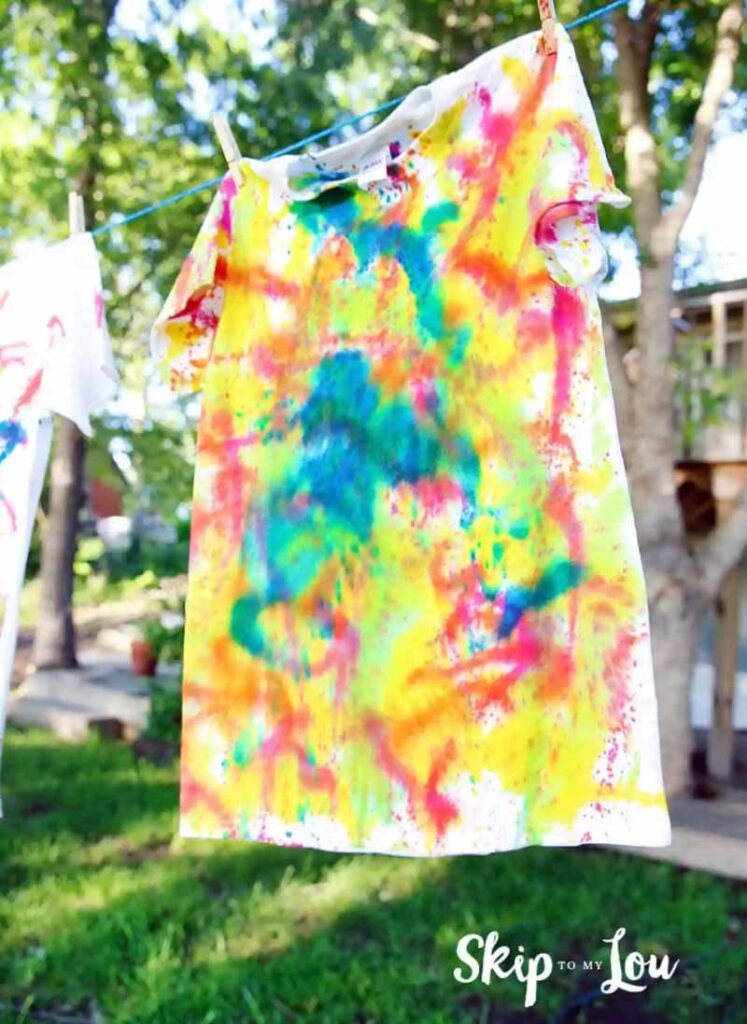 With a few supplies, your entire family can make awesome tie dye t-shirts with water guns, which can then be worn through the rest of the summer! This project by Skip to My Lou uses Kool-Aid for the dye so it's safe for younger children. 
---
Sidewalk Chalk Paint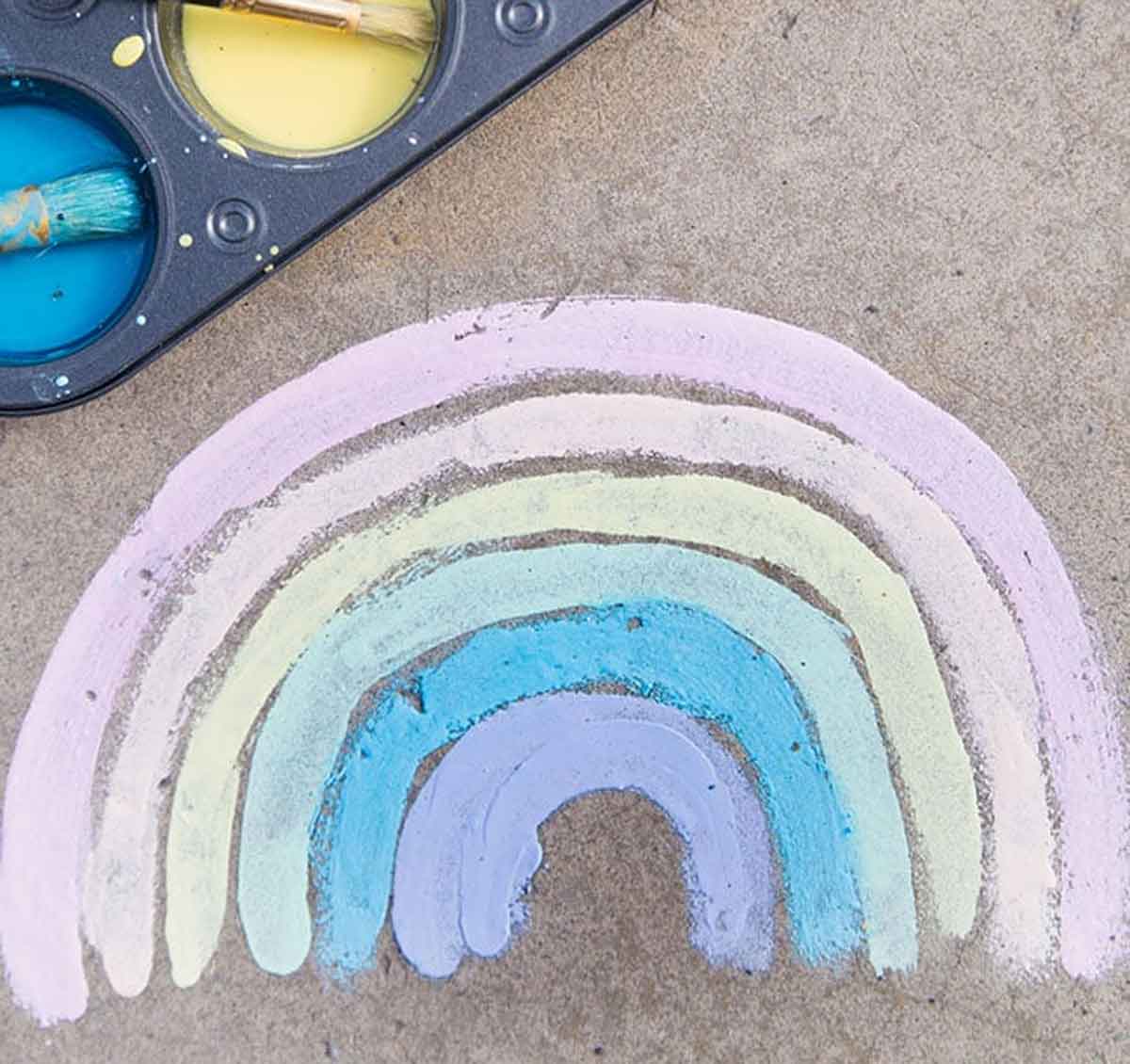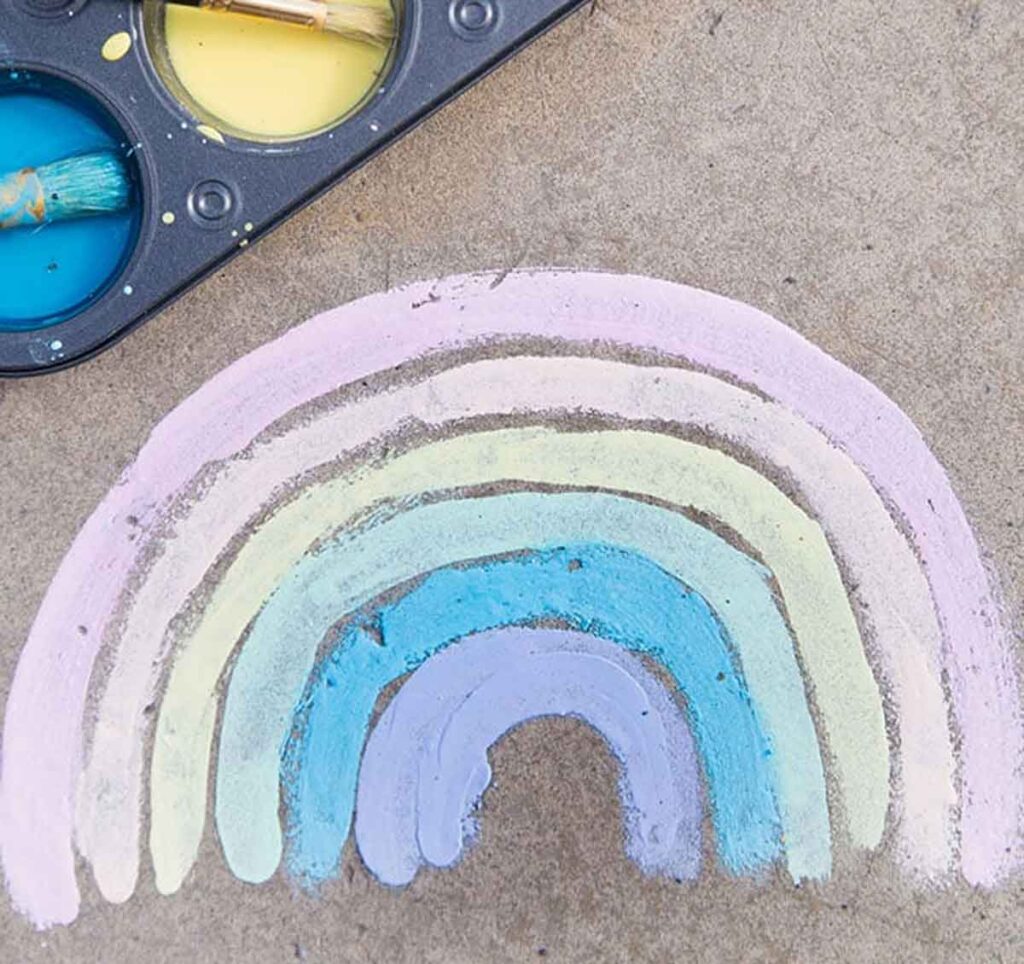 Sidewalk chalk paint is such a fun twist on traditional sidewalk chalk, and you can make use of those chalk pieces that have gotten too short to use without scraping your knuckles. The Best Ideas for Kids provides a simple recipe for lots of fun.
---
How to Make Foolproof Slime
Slime recipes can be hit or miss. Try my foolproof slime recipe for great results every time. I also list lots of other ways to make slime from clear to fluffy!
---
Puffy Paint Mixed-Media Gelatis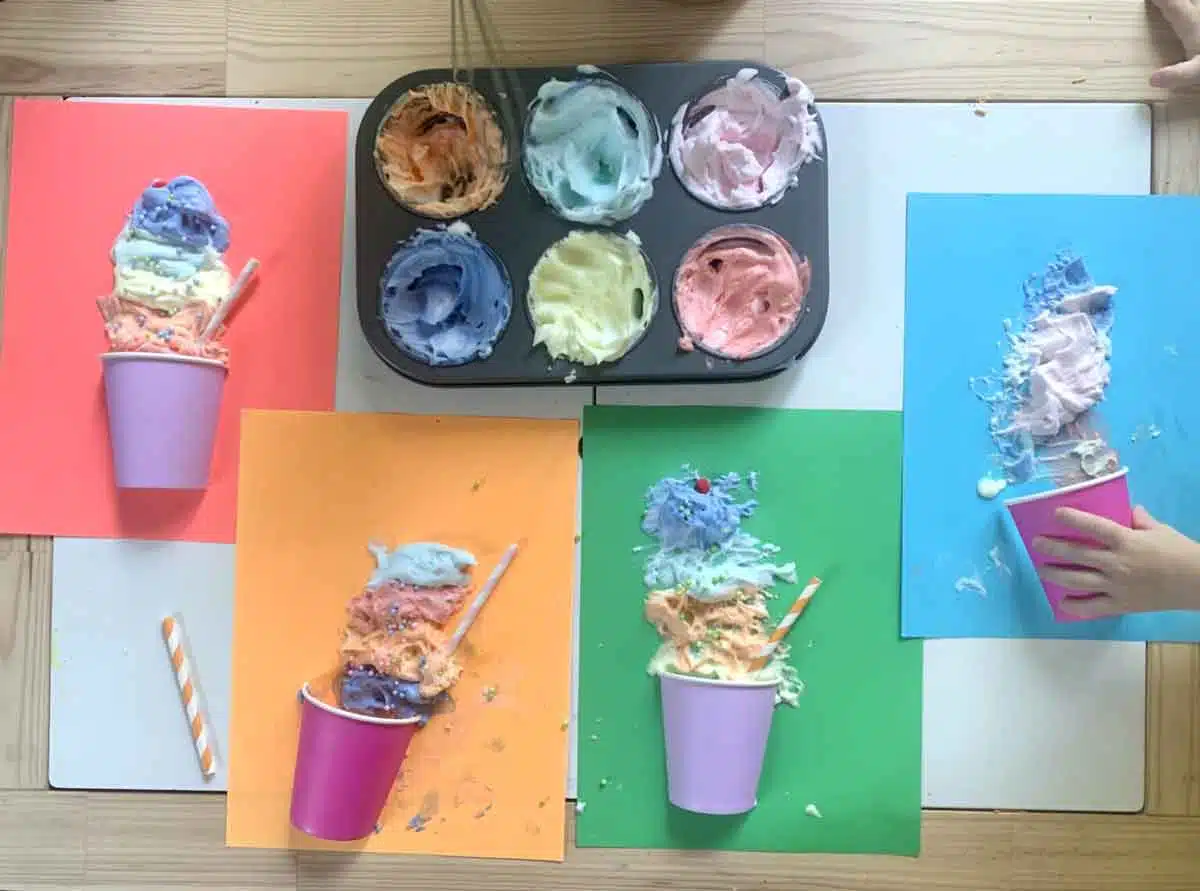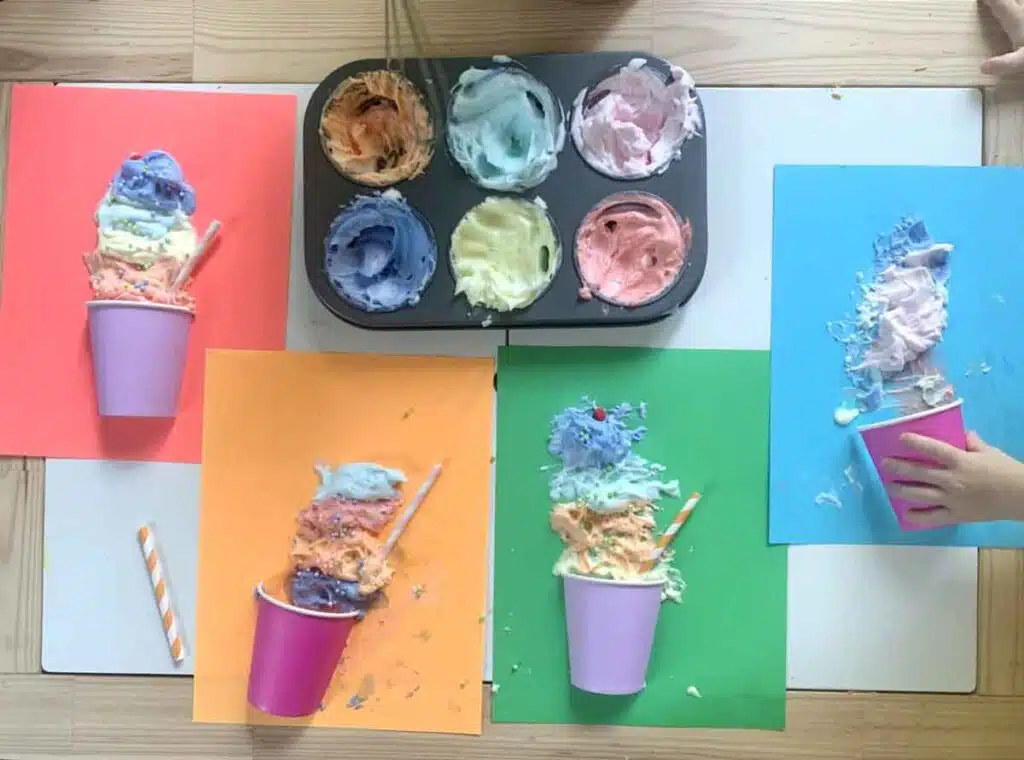 This whipped puffy paint craft is so cool! It is a summer craft project that adds a 3-dimensional quality to your works of art and allows projects like this fun gelati art. Stop by U Ready, Teddy? for even more ideas like this.
---
Giant Paper Airplanes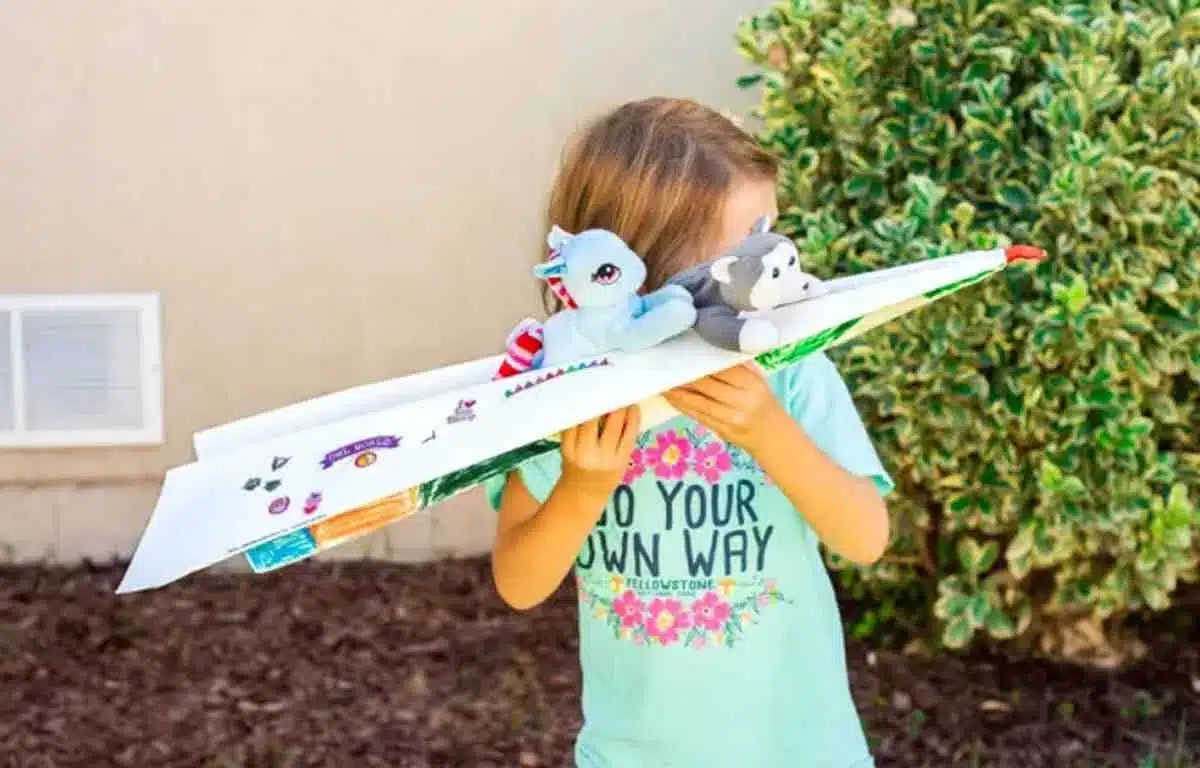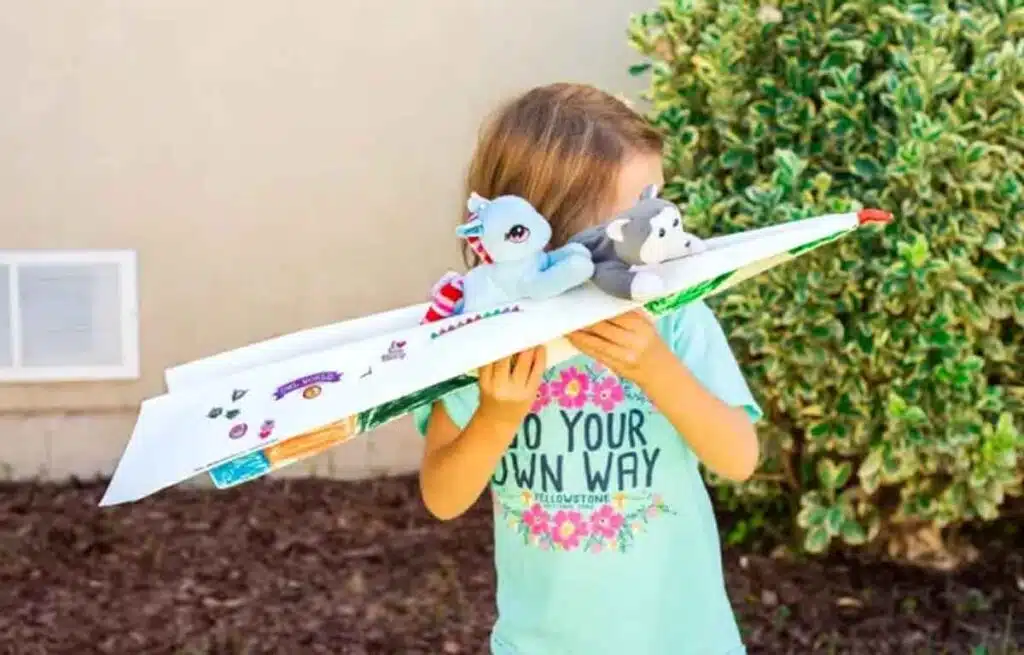 Giant paper airplanes, anyone? Homan at Home shares tips and tricks for making airplanes out of poster paper that actually fly.
---
Giant Tape Resist Art Outdoor Activity
Anyone who has ever done tape resist painting knows how much fun it can be. This idea for giant tape resist painting from Busy Toddler would even make some incredible wall art if you used canvas instead of cardboard!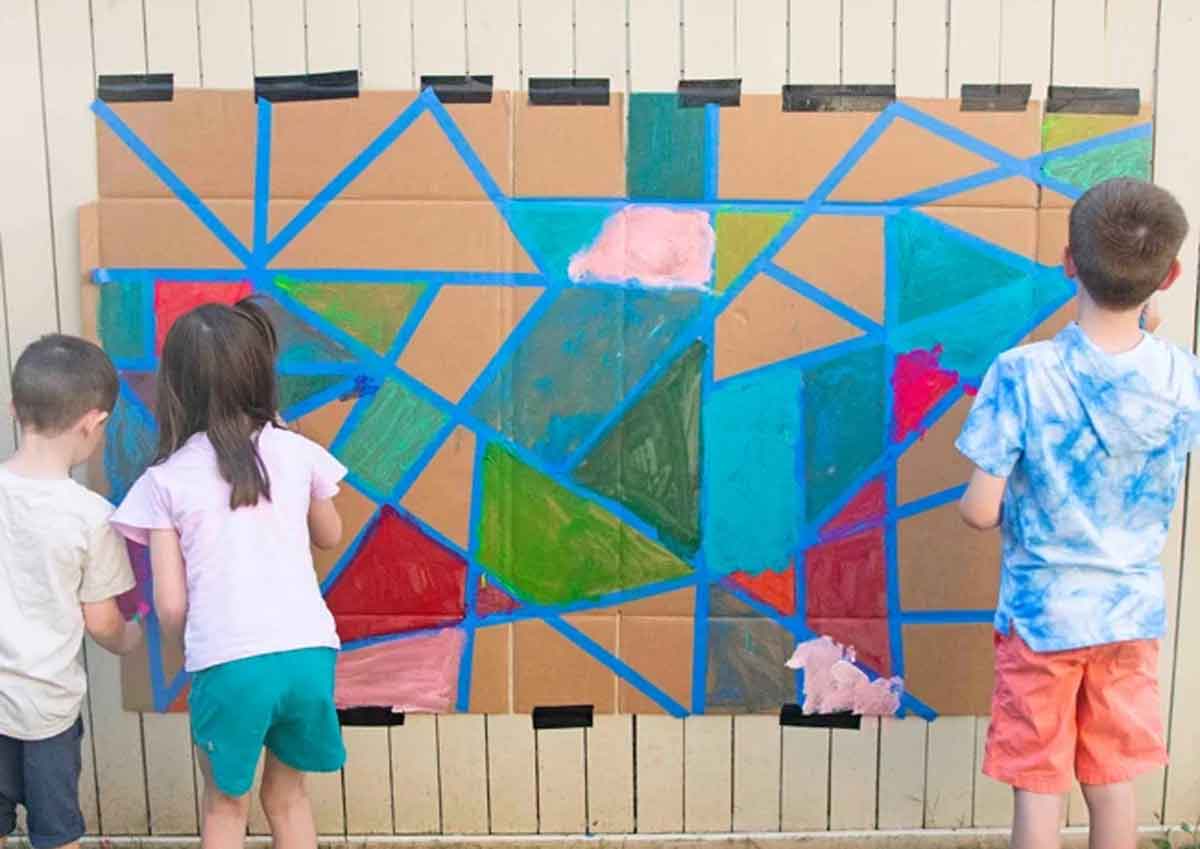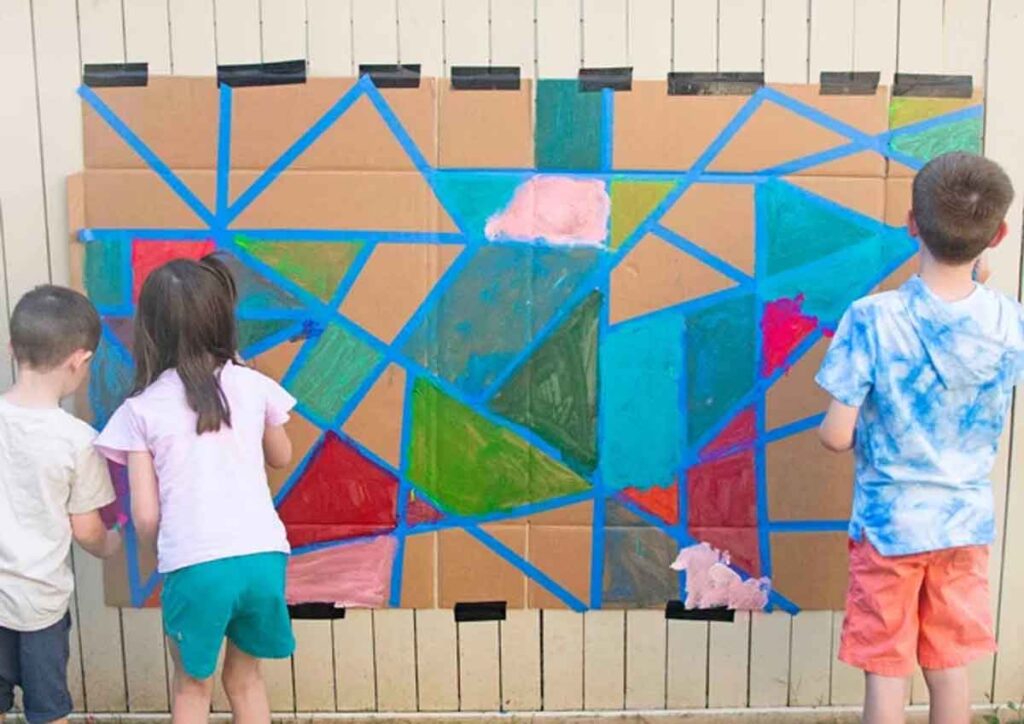 ---
Fairy Glow Jars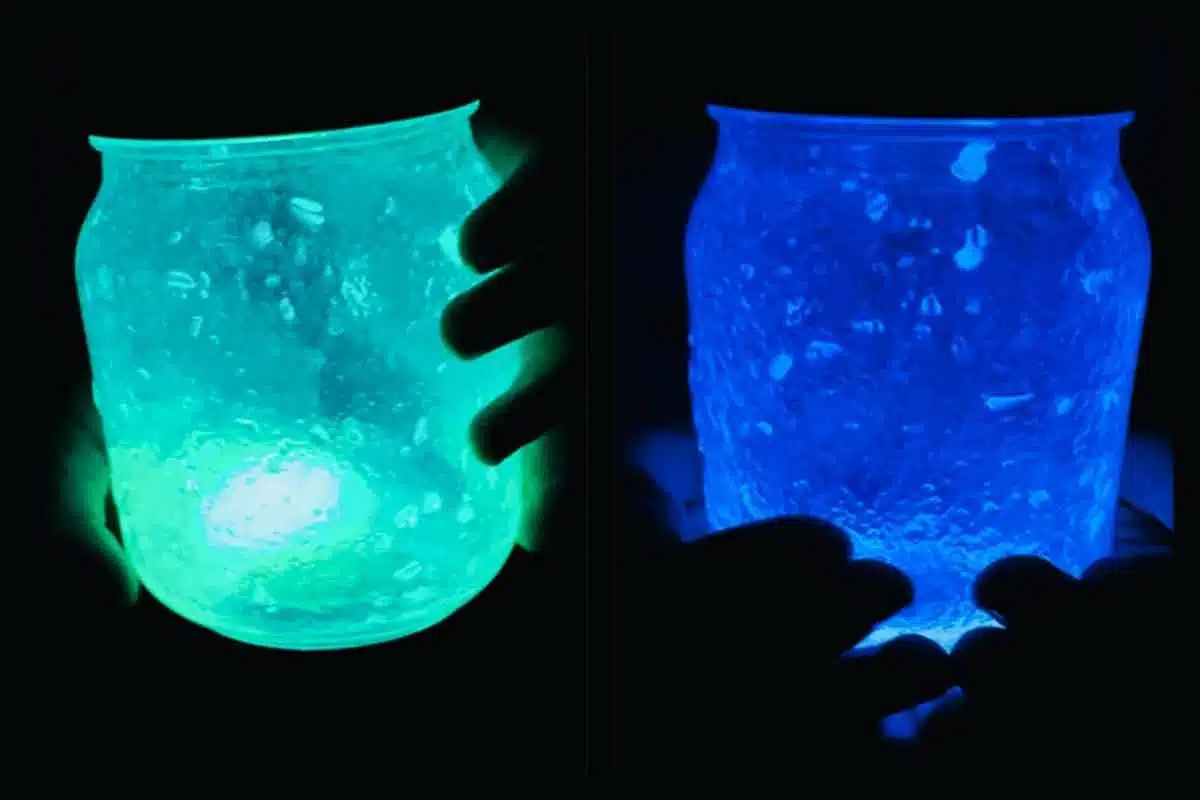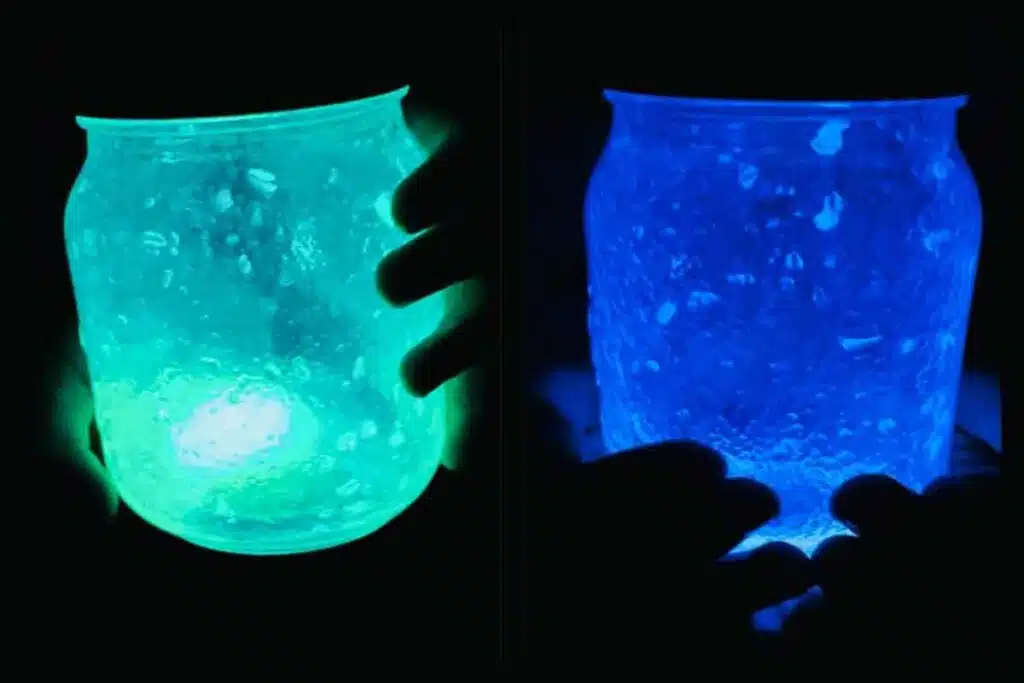 When the sun goes down, fairies appear with these magical fairy glow jars from Lightly Sketched.
---
Shower Curtain Painting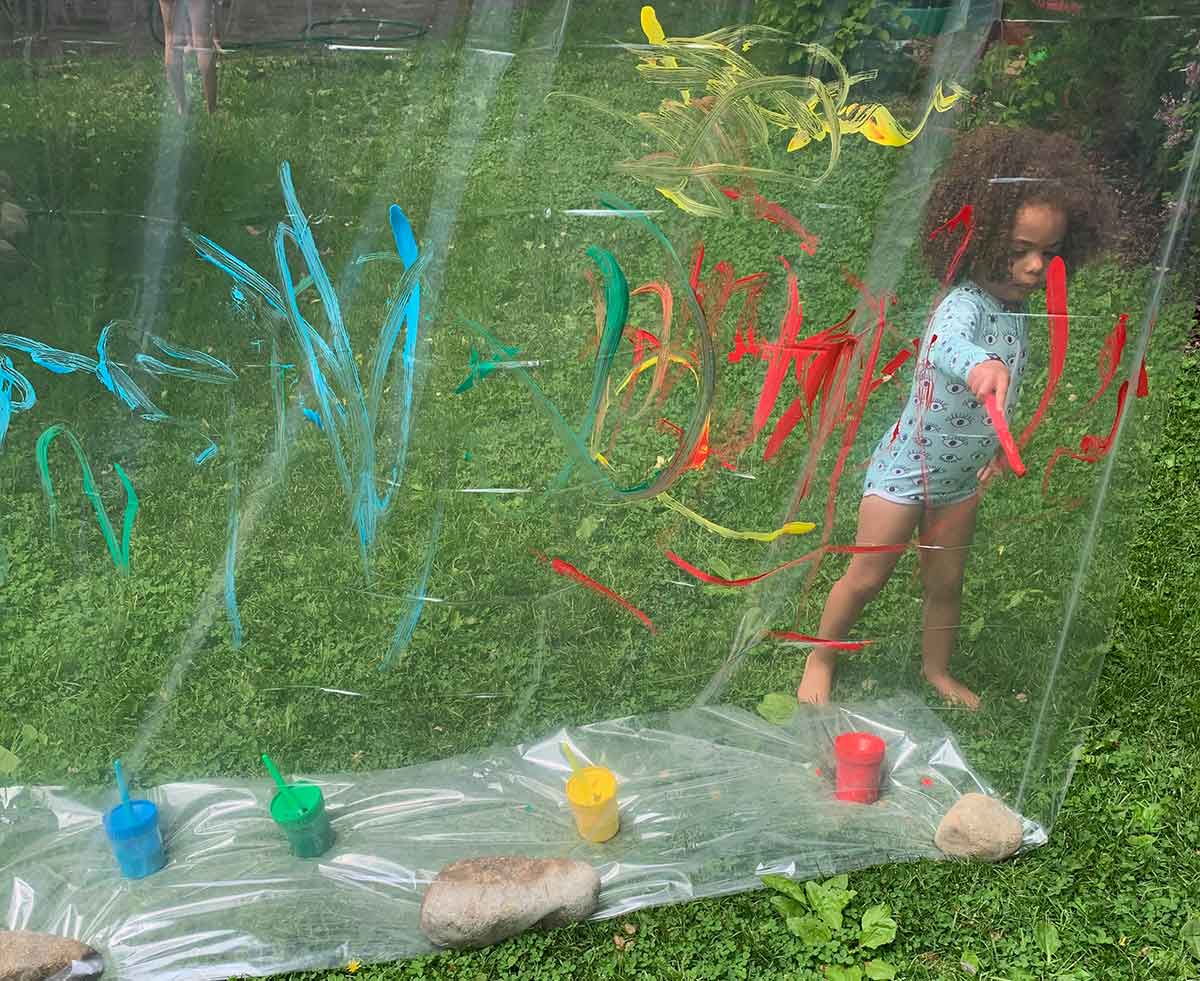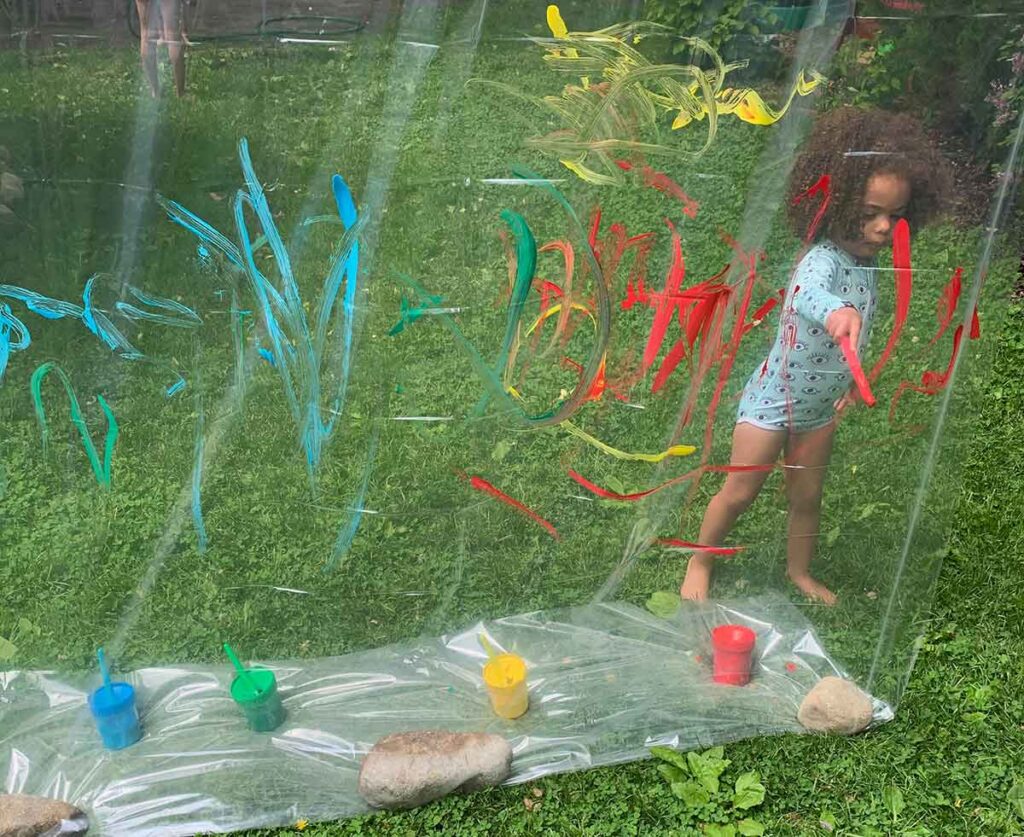 This fun activity entertains the kids and provides some neat summertime photos! Happy Toddler Playtime shares tips for setting your kids up for shower curtain painting.
---
Homemade Play Dough with Essential Oils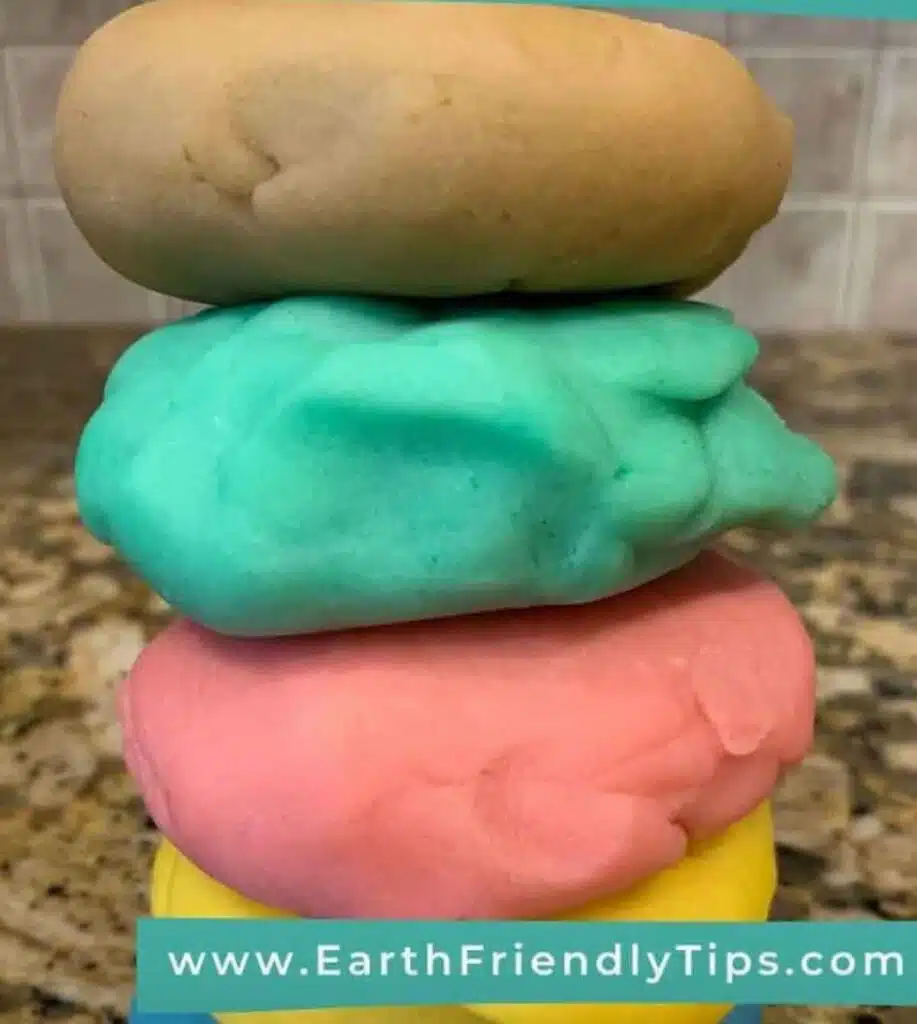 Earth Friendly Tips provides a recipe for homemade play dough that includes the option of adding essential oils. Plus, the natural dye is homemade as well! Your kids will have a ball playing with purple play dough that smells like lavender and yellow dough that smells like lemon.
---
Tin Can Bird Feeder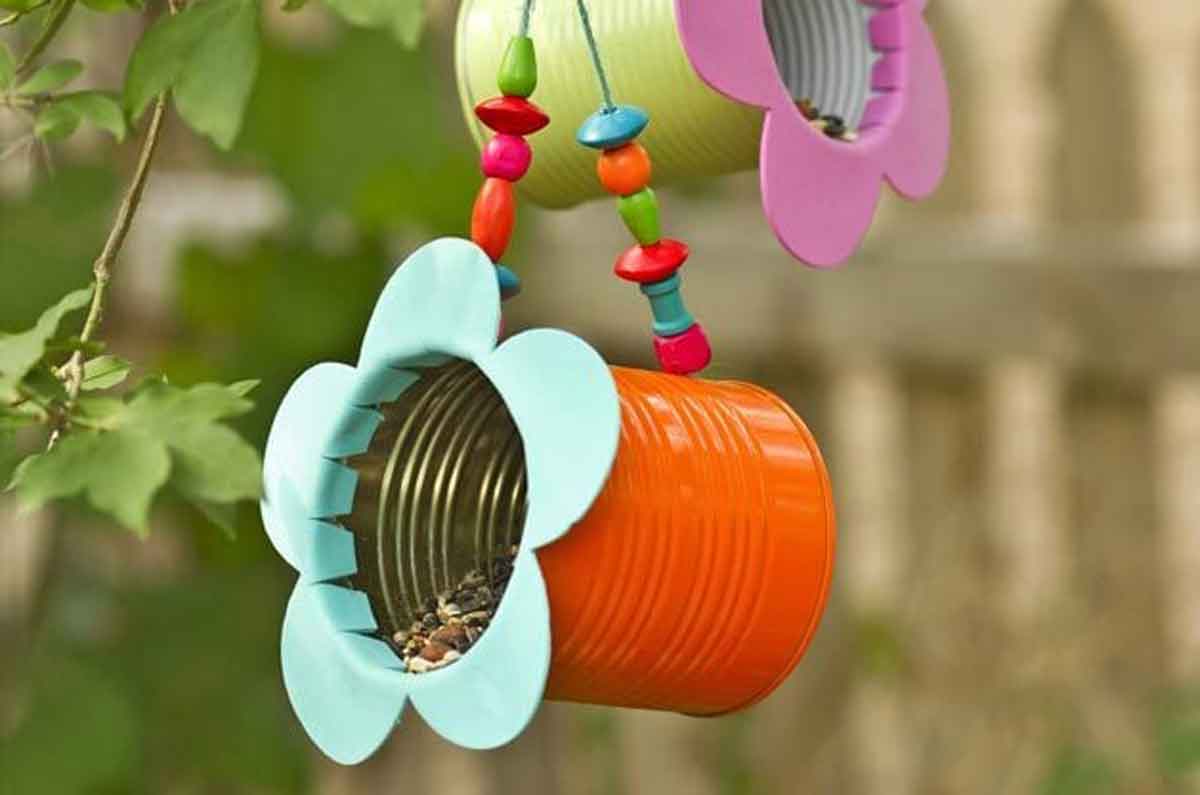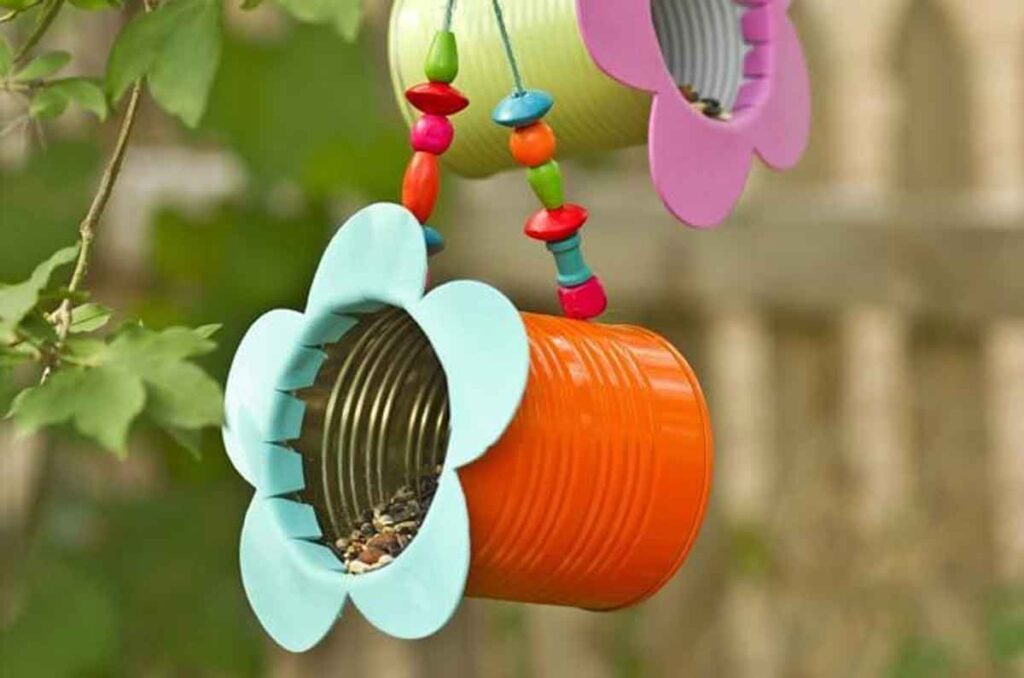 This tin can bird feeder from Birds and Blooms is a great opportunity to teach your kids about caring for animals and nature. Plus you can use a lot of materials you already have at home.
---
Time Capsule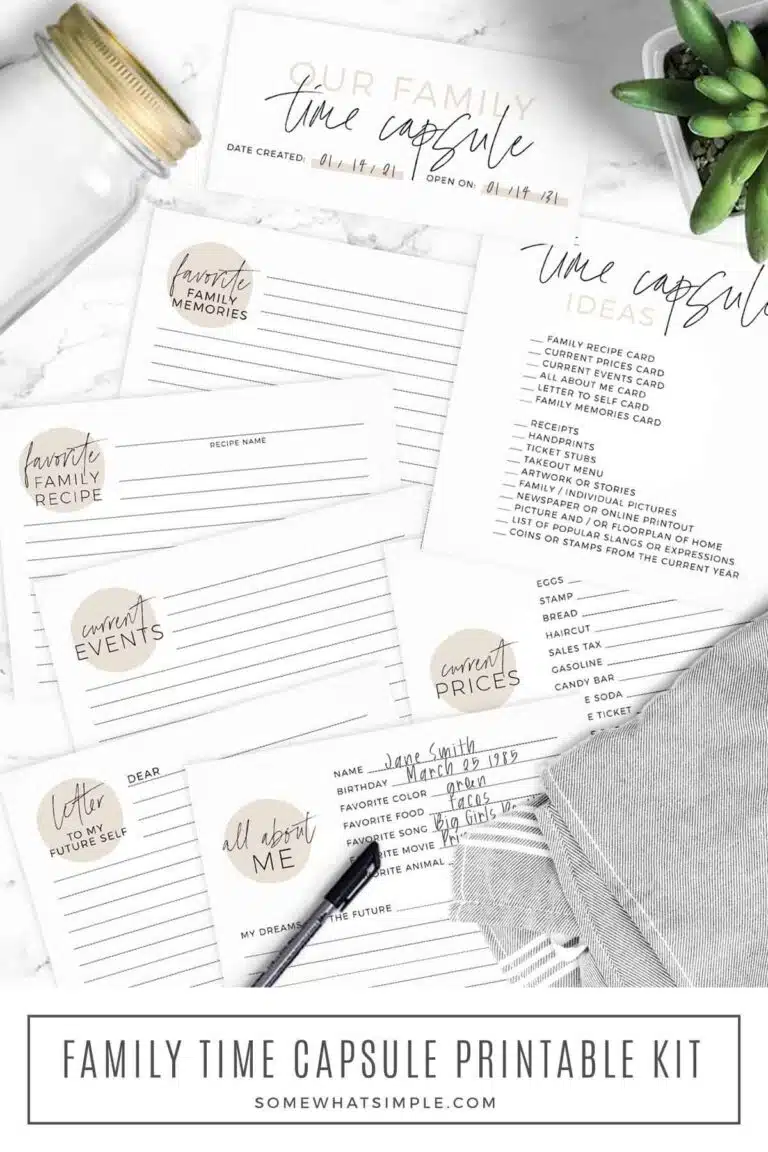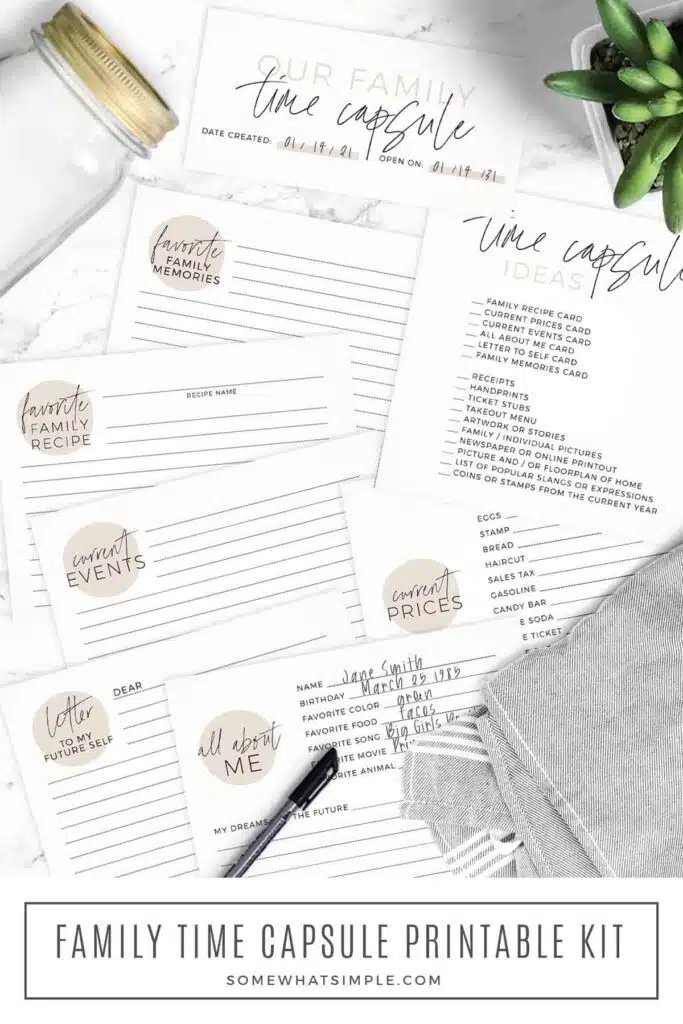 Send a message to yourself in the future with things you want to remember from today! Somewhat Simple provides neat time capsule printables and ideas so your family can build your own.
---
Water Activities
The best way to enjoy those hot summer days is with water play. If you don't have a pool or just need to add some variety to the day, try out these fun activities.
Water Balloon Games
I've compiled 15 competitive water balloon games that even your teenager won't be able to resist. If you're looking for a way to take these water balloon fights to the next level, might I suggest the annual water balloon Olympics?
---
Sponge Ball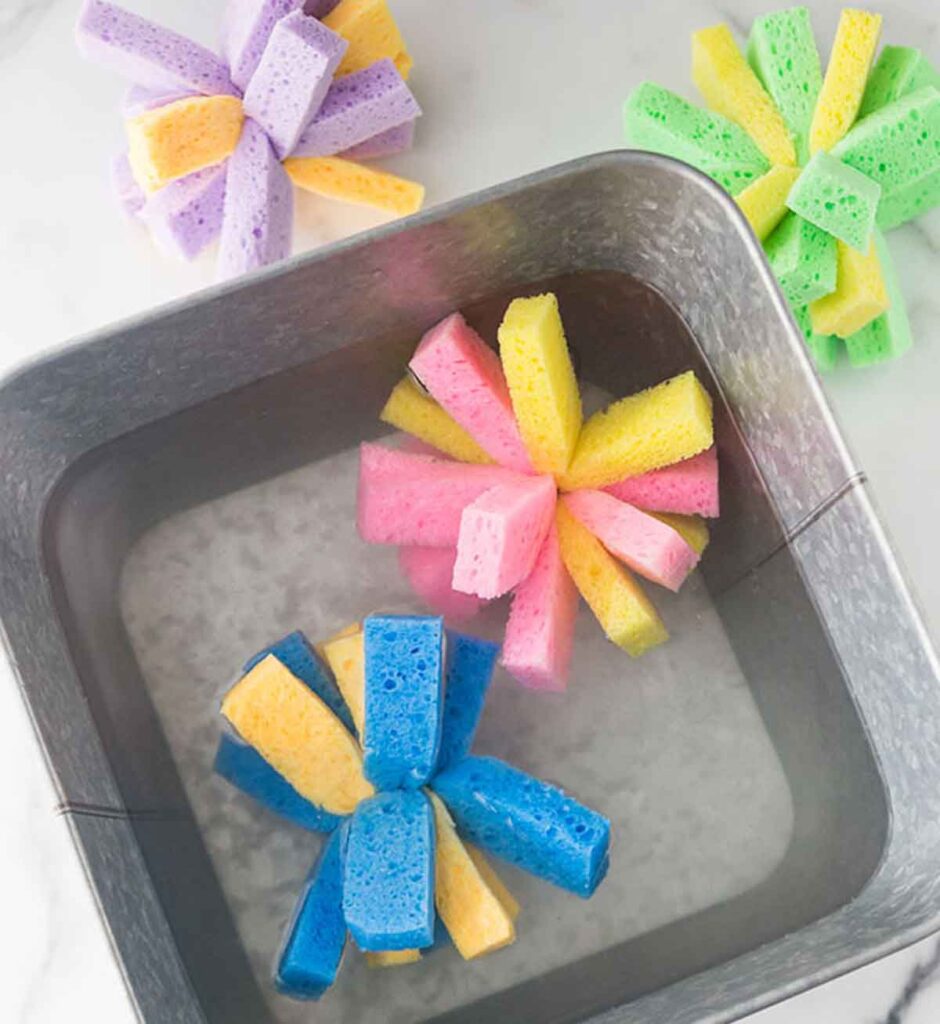 If you're looking for a substitute for water balloons these easy-to-make sponge balls from The Best Ideas for Kids are great! They won't break on impact but they will certainly do the job of soaking everyone.
---
Mini Car Wash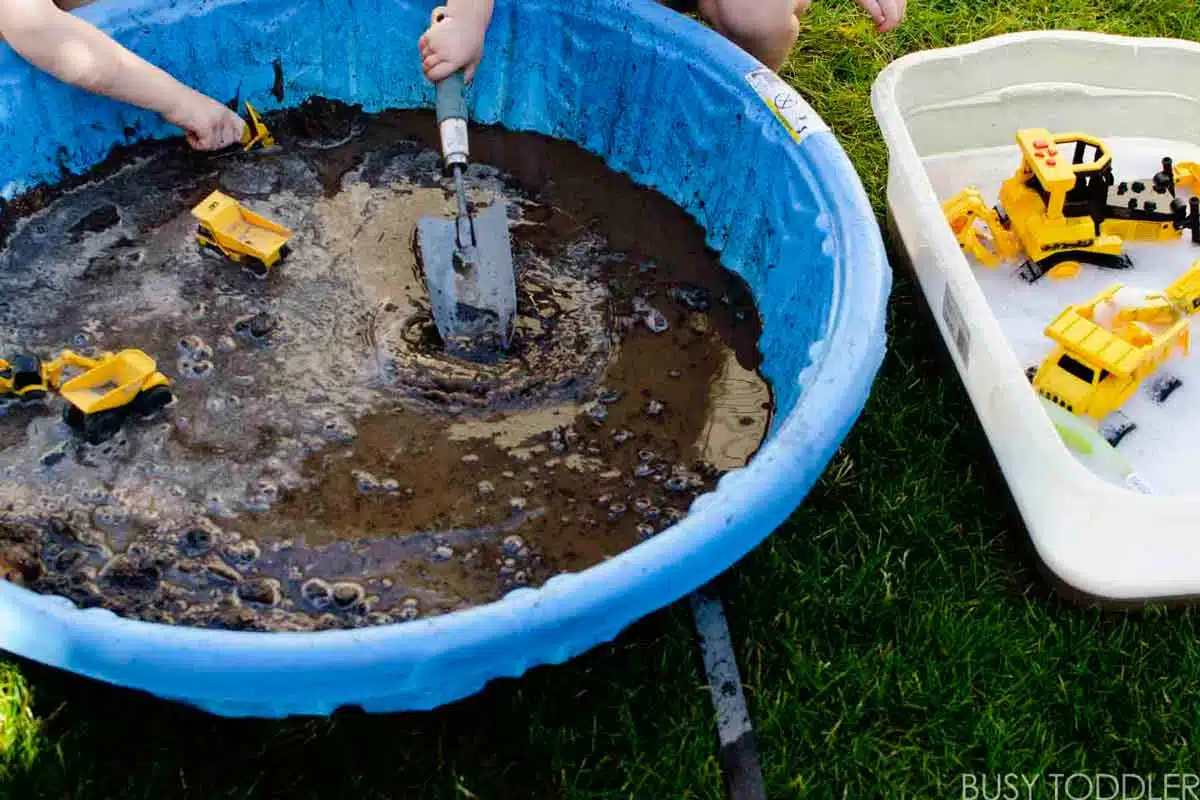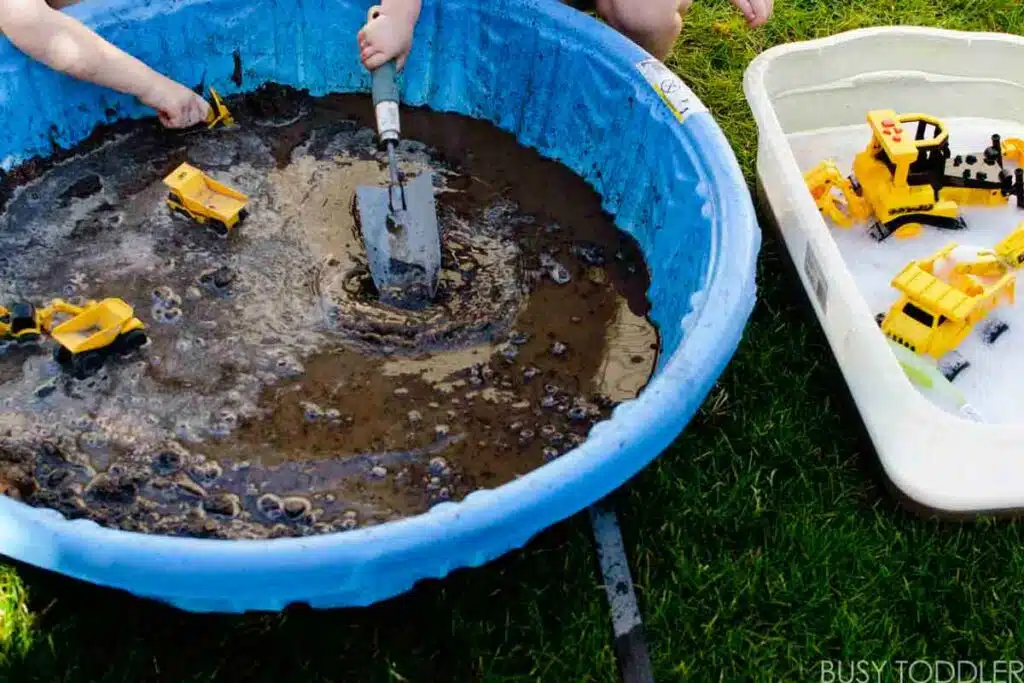 Most parents aren't keen on letting their kids play in mud. The novelty of getting to play in mud AND run a mini car wash makes this activity bin by Busy Toddler especially fun.
---
Outdoor Games
It's such a shame to be inside on sunny days! Here are several creative ways to play outside. The best part is they take very little money or energy to prepare.
Stomp Rockets
Stomp rockets have been a kid favorite for many years. By teaching your kids how to make their own and then launch them, you get to extend the fun and give them something to be proud of.
---
No-Sew Bean Bags for Patio Games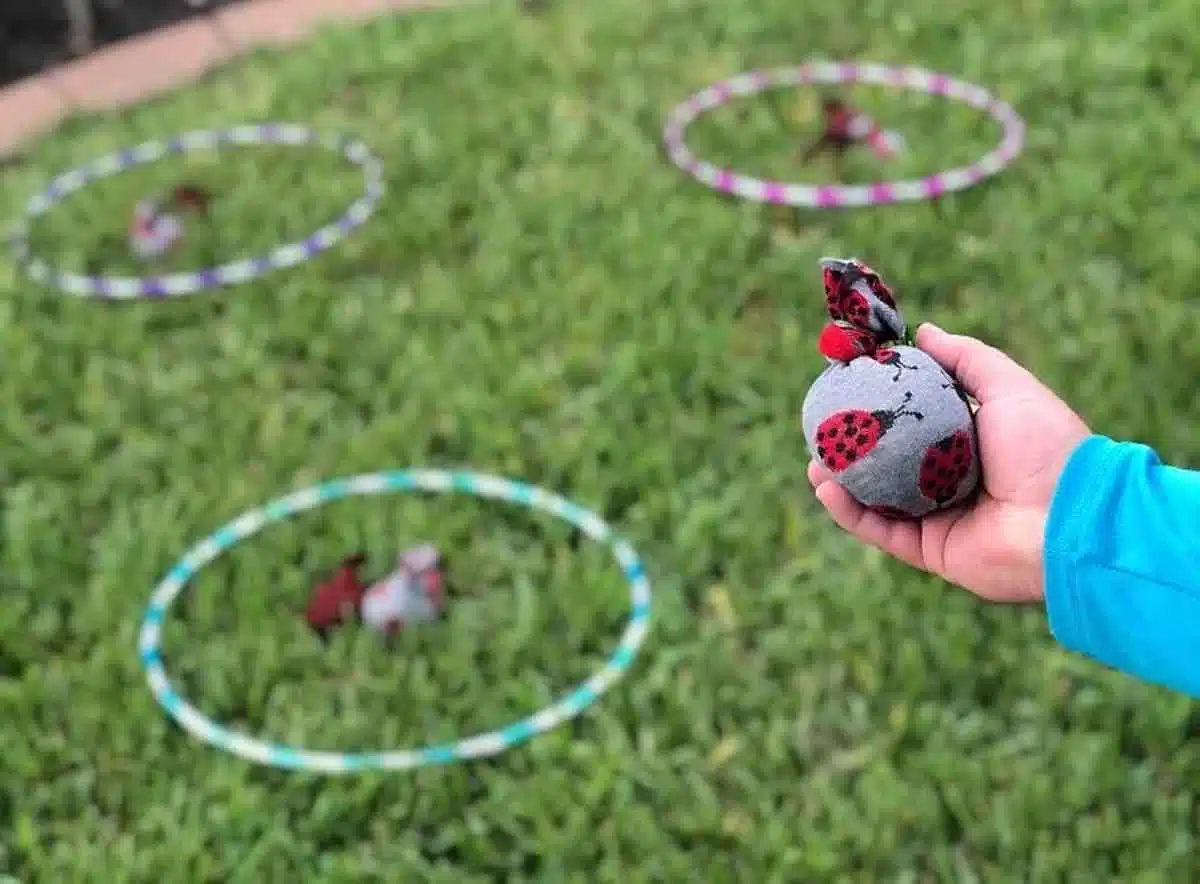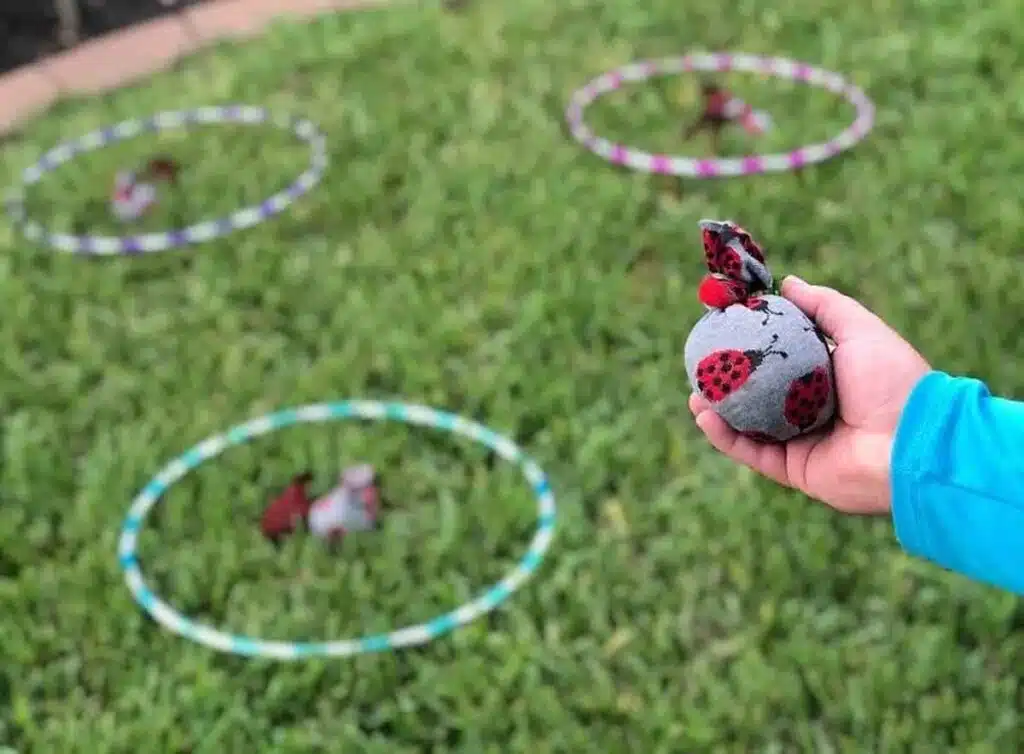 This project from Creatively Beth is great because almost all of the supplies come from Dollar Tree. Also, kids can make the no-sew bean bags and then create countless games with them all summer long.
---
DIY Nerf Targets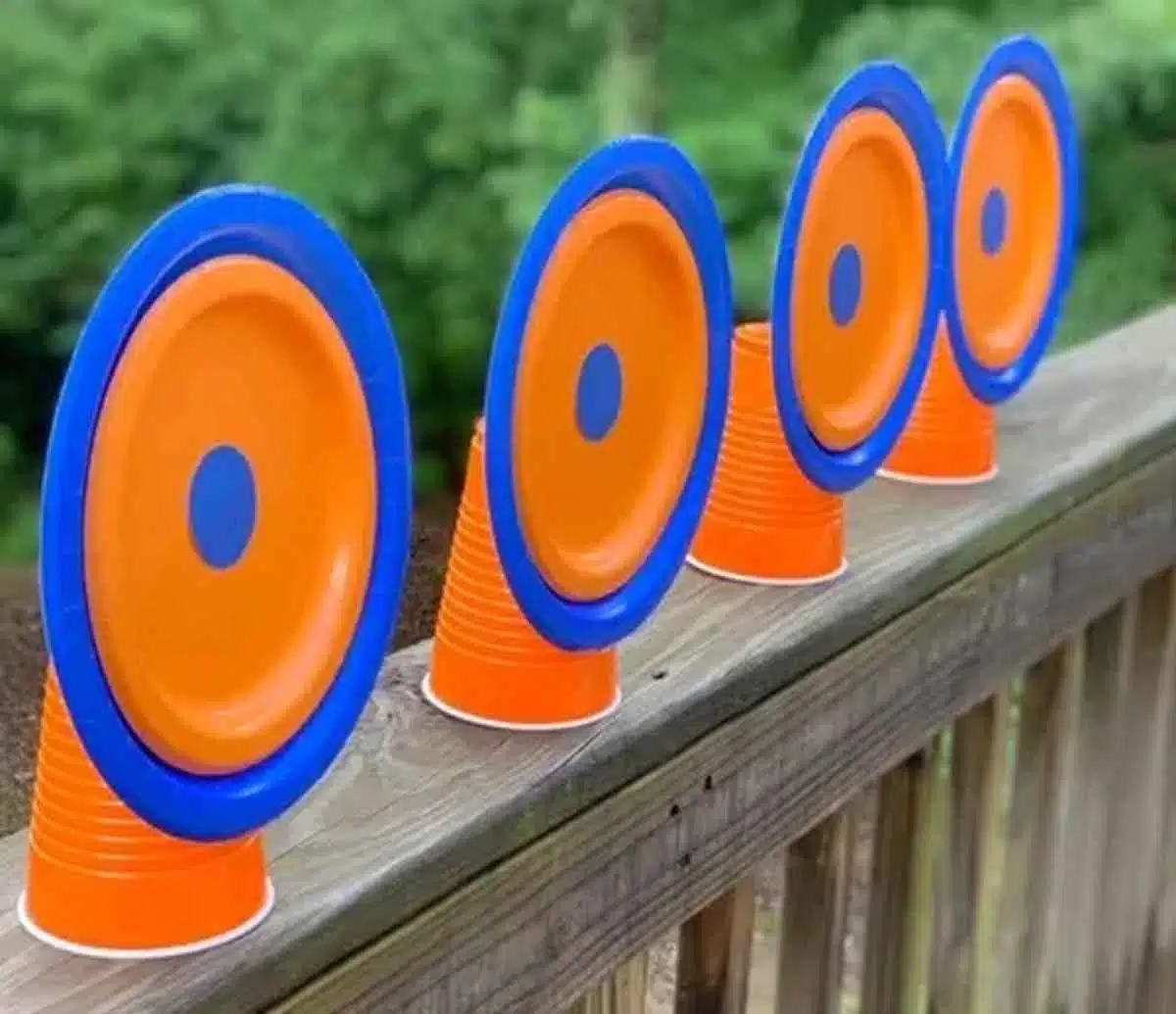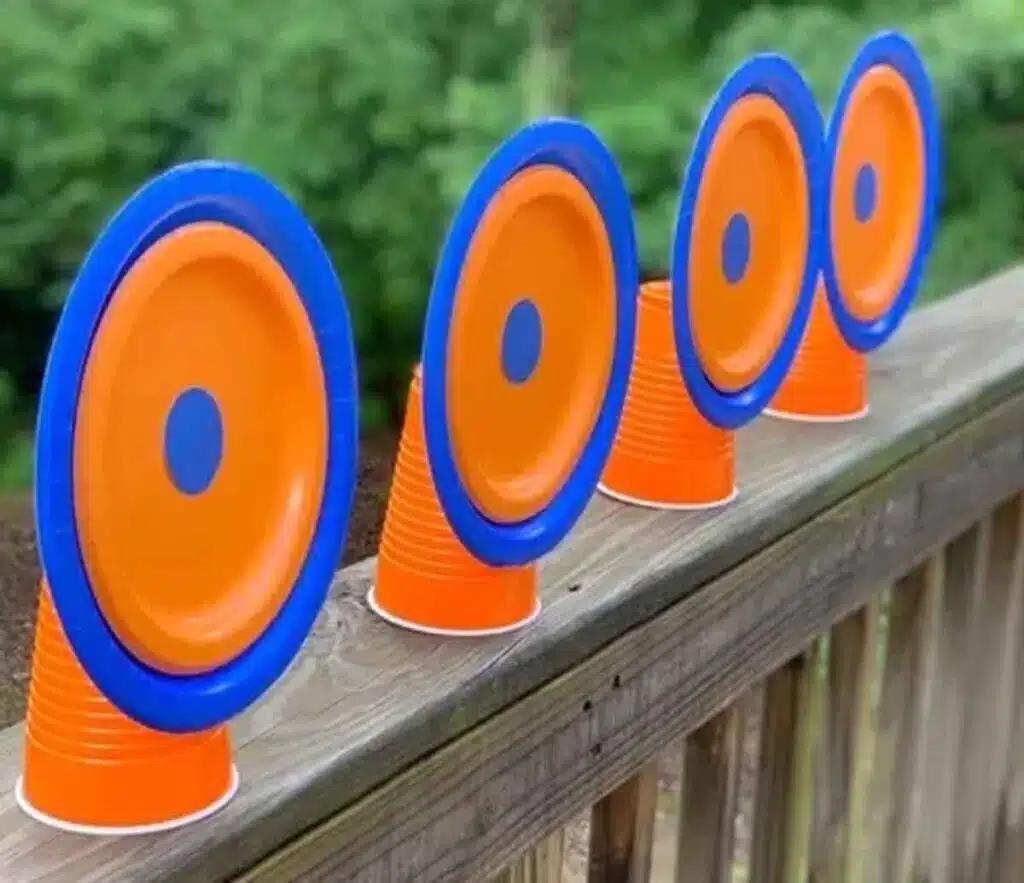 These fun DIY Nerf targets can be made with a few supplies from the grocery store. The Savvy Mama Lifestyle takes the hard work out of coming up with creative games and even an entire Nerf-themed party!
---
Nature Walk Cardboard Vase
Passion for Savings provides this fun nature walk cardboard vase craft! Make the "vases" ahead of time, have your kids collect flowers and leaves while on a walk, and then decorate vases with their findings.
---
Homemade Ice Cream in a Bag
Growing a Jeweled Rose shares an activity that is just as tasty as it is fun. Your kids will love making DIY ice cream in a bag!
---
Pool Noodle Obstacle Course
Friday We're in Love takes the work out of designing an awesome fun obstacle course made out of pool noodles. Of course, you can always add your own touch like diving through hula hoops and a sack race in old sleeping bags. Hint: pencils keep the noodles upright.
---
Nature Scavenger Hunt
Inspire your kids' awareness of their surroundings with outdoor activities like a nature scavenger hunt. Lia Griffith provides neat labels for egg cartons to collect scavenger hunt treasures. Your kids will feel like they were on a treasure hunt when they see all the treasures they have collected.
---
Backyard Camping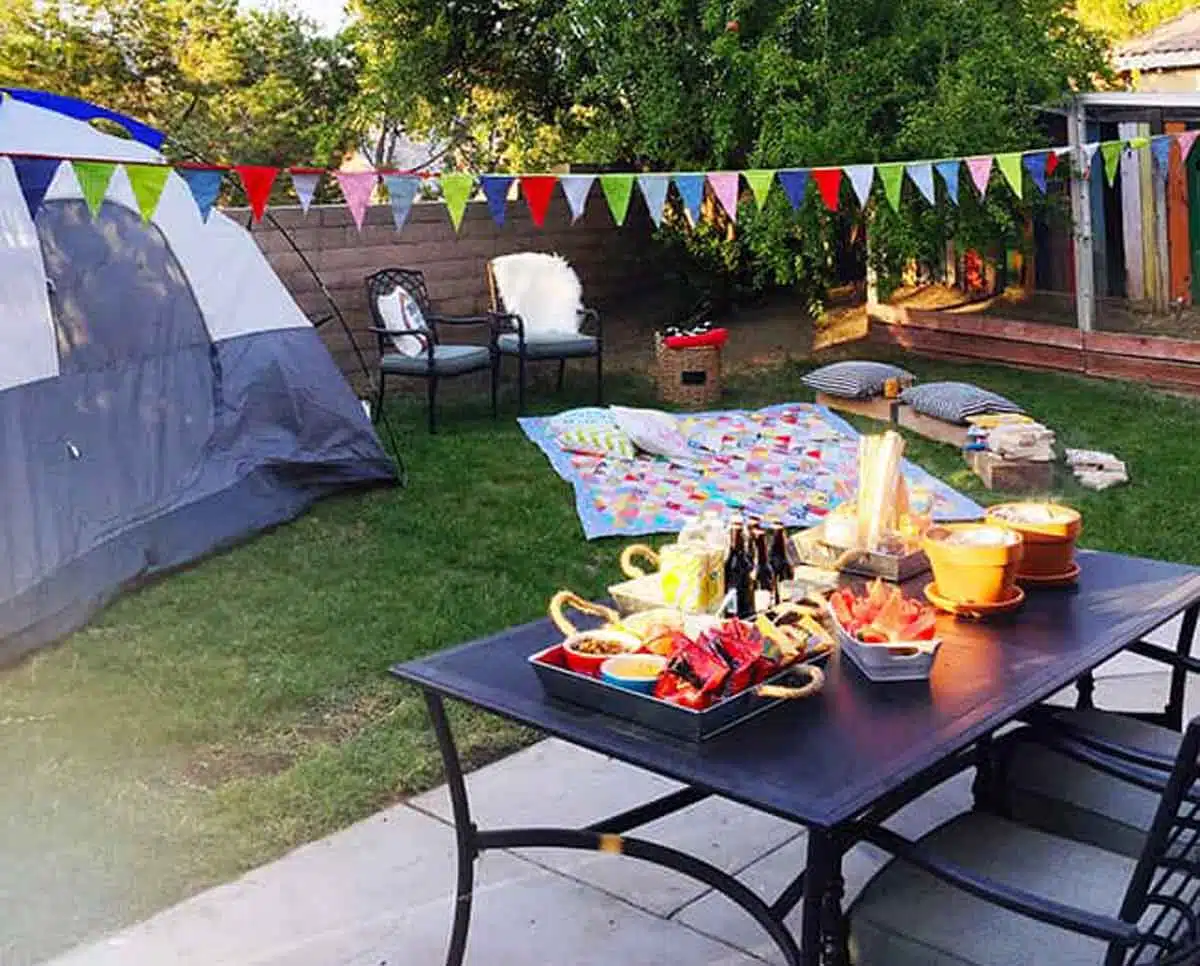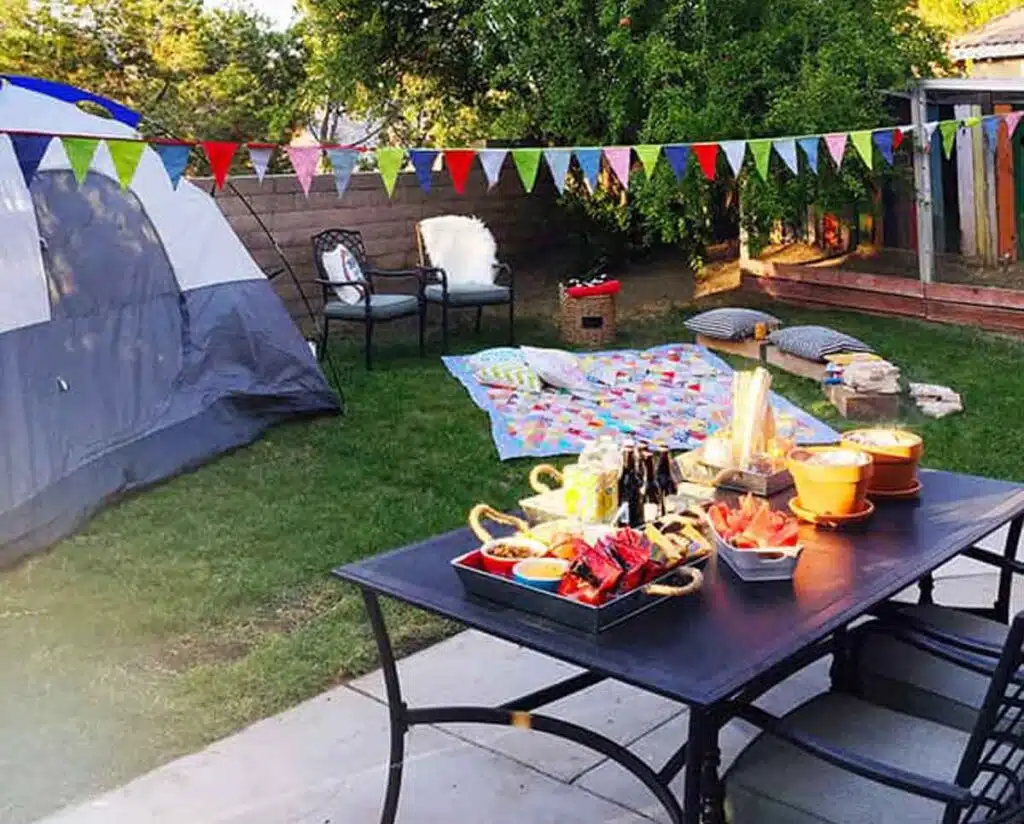 Think of the look on your kids' faces when you announce the plans for the evening: backyard camping. Complete with roasted marshmallows, a fire pit, peanut butter puppy chow and whatever else you want to add! Check out Sandy Toes and Popsicles' epic backyard camping ideas.
---
There are so many fun summer activities your family will love! They're a great way to spend a little time together and it's a fun way to avoid cabin fever. I hope you found some fun ideas to do with your kids that you can put together yourself.
More Summer Fun Activities Ideas
Looking for more ideas? Here are a few bonus ideas for trips and excursions away from home:
---