Take a First day of school picture
This is one of those traditions that always trends on Instagram and Facebook in August.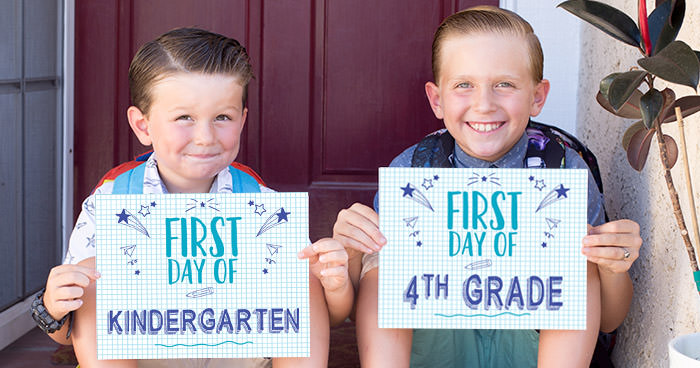 Taking a picture of your kids in their new outfits and backpacks is a fun way to document the day and make it memorable.
Kids change from year to year and it's really amazing to see their growth from picture to picture. Some moms even take a photo on the first day of school AND on the last day of school.
When you use a sign with your kid's name and grade in the picture, you'll have an instant way to see what year the picture was taken. That's good for moms like me whose photo organization is a mess.
I have many first day and last day of school printable signs in my shop for you to choose from. They all include all the grades and you'll be able to edit them with your kid's name and the year.
I also have a free first day of school printable with all the grades.
---
Treat your kid's new teacher with a small gift
Entering a new year of teaching can feel daunting for teachers. A little gift from their pupils will be a fun treat and will ease them into the job.
Teacher gifts don't need to be expensive or lavish, a little gift with a fun tag or a coffee card with a funny pun can bring a smile to your kid's teacher's face.
Any gift idea you used for teacher appreciation week at the end of the year will also work for the first day of school.
I have several "Back to School" gift tags and cards specially made for the first day of school.
---
Surprise your kids in their lunchbox
Surprise your kids with a treat, like a big cookie with a cute tag letting them know how smart they are.
I know the photo below shows like 40 cookies and a sugar load like that on the first day may get your kid expelled. Maybe just stick with one cookie!!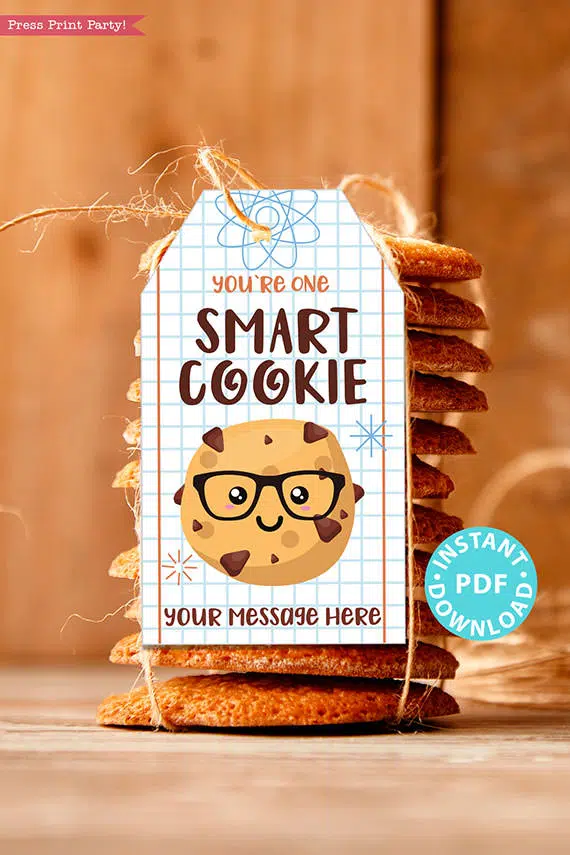 Or use these free emoji lunch box notes to delight your kids with a sweet message from you.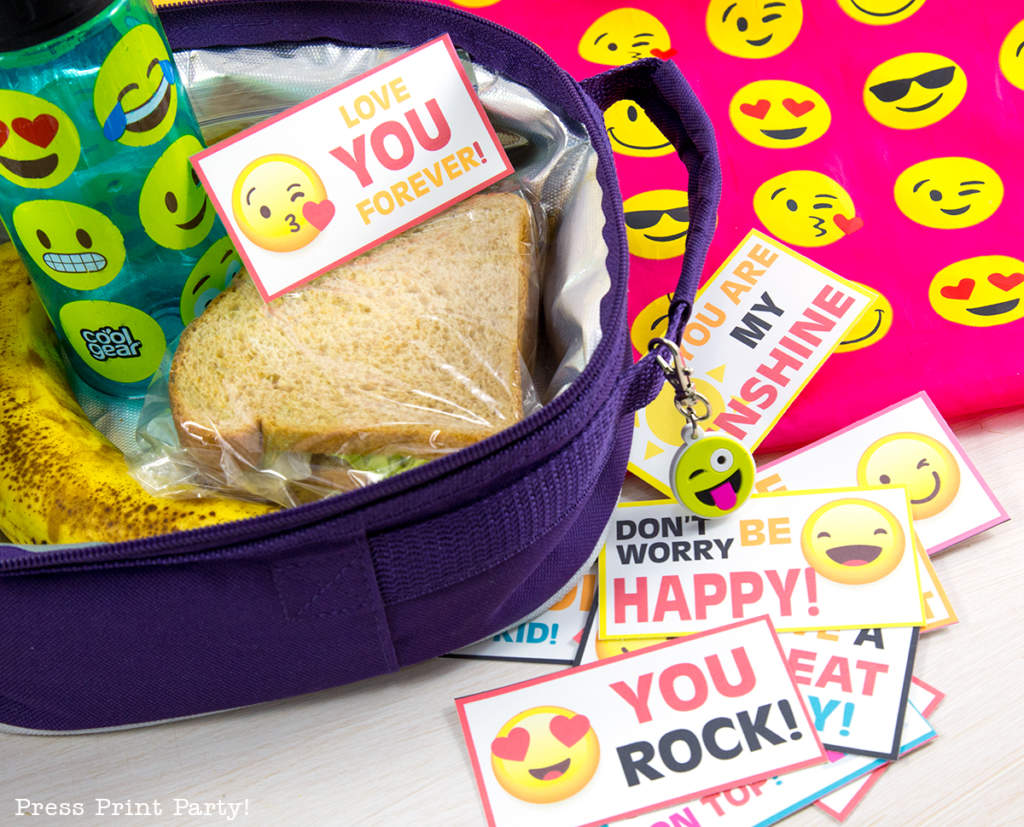 You can also use these lunch box notes anytime during the year to bring a little cheer to your kiddos in the middle of their school day.
---
Here you go, 3 fun things you can do on the first day of school to make back to school a memorable and enjoyable day for everyone!
Don't forget to pin it: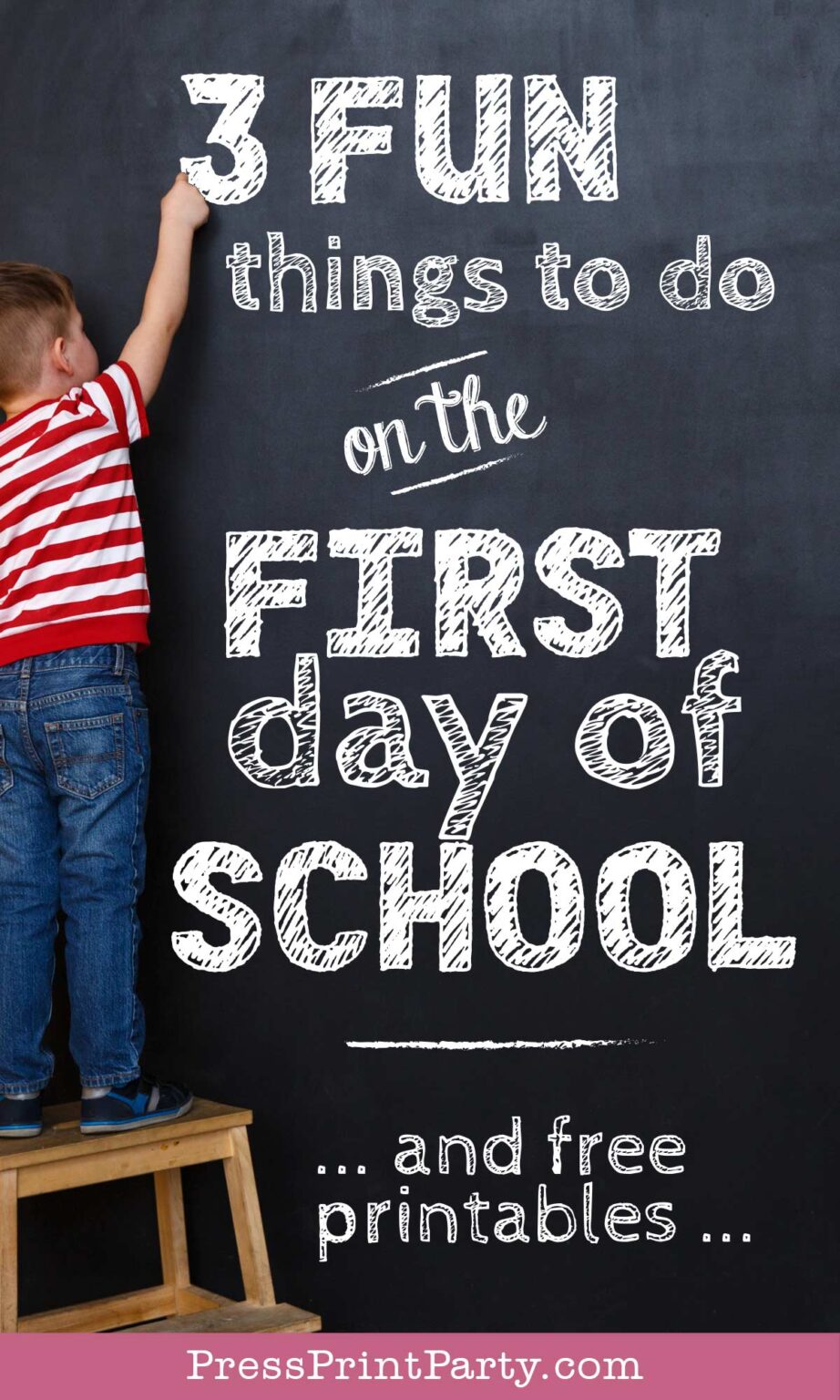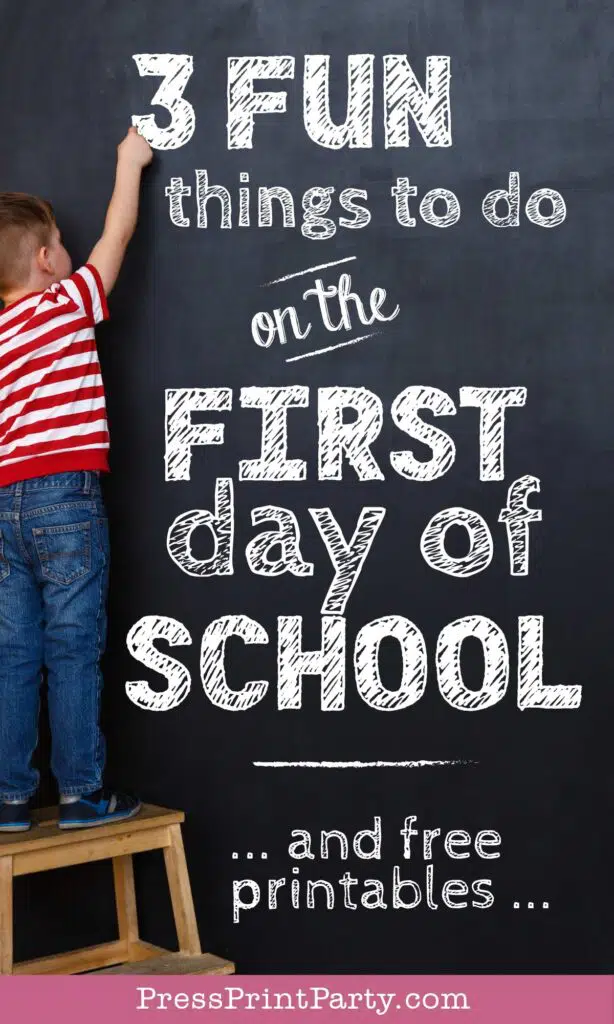 Check out our school printables