A true chocolate truffle recipe calls for the best chocolate you can find.
Because this is no store-bought chocolate truffle treat. This is the real deal!
The urge for quality chocolate doesn't require a season. But if you're thinking chocolate, Valentine's Day certainly comes to mind.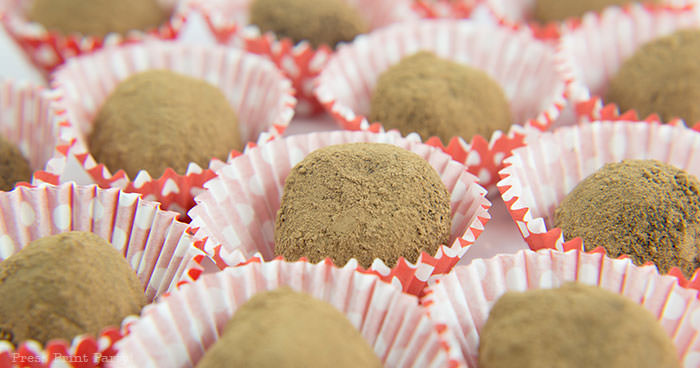 This post may contain affiliate links.
While planning a Galentine's Day party for my teens, I dusted off my old French notebook with all the treasured recipes I took with me when I moved many years ago. The cover has long been ripped off, but the hand-written and cut-and-pasted recipes remain.
It had been quite a while since I'd made these little beauties but I guarantee that it won't be nearly as long before I make them again! They're positively delicious! And they'd make excellent Christmas or Easter treats. They're elegant and a bit uncommon and they'll impress your guests for sure.
Definitely meant for the adult palette, these French chocolate truffles are rich and just a little bit bitter. They offer a serious cacao packed chocolatey punch.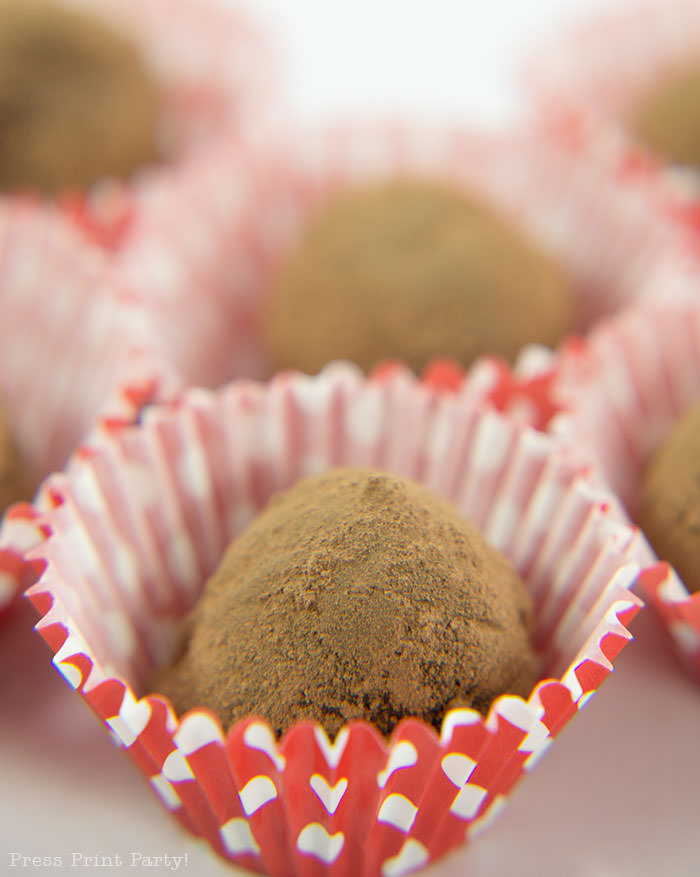 Chocolate Truffles Ingredients and Advice
Because everything hinges on the chocolate, I encourage you to get the best 100% cacao chocolate you can find. You won't regret it.
Use fine granulated sugar like caster sugar if you can find it, or powdered sugar if you can't. Caster sugar is standard, white sugar, just finer. Confectioner's sugar contains added cornstarch to prevent clumping. We've discovered that if you're in a pinch you can actually make caster sugar with a mortar and pestle. It's a little bit of a workout and the results are remarkable but that may be more commitment than you're ready for.
Once you've made the chocolate truffle, you'll roll it in cocoa powder. The original recipe calls for unsweetened cocoa powder, but this is where I like to cheat a little. Since the truffle itself is a bit bitter, I like to have a little sweetness on the outside.
So I will either add some powdered sugar, or most likely, I will cut the cocoa powder half and half with Nesquick or any hot cocoa powdered mix. I know that may sound strange since I was just encouraging you to use the best ingredients you have access to, but this is really the way my French family makes it and it's delicious.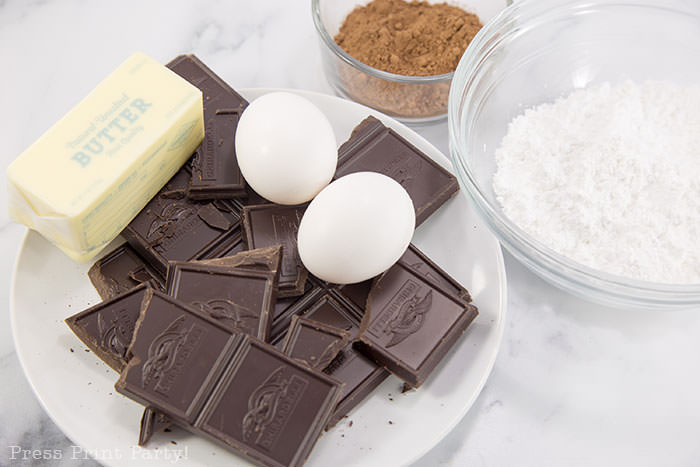 You'll also notice I used 2 raw egg yolks. This is another issue where I have to encourage my American audience to stretch a bit. Is it technically possible that you can get salmonella from uncooked eggs? Yes. Is it realistic or probable? Mmm, no. Frenchies eat raw eggs fairly routinely. It's one of the most important ingredients in a proper chocolate mousse. You'll be alright. It will taste delicious. It's fine.
But if you're too weirded out by raw eggs in your food, I know some people use cream. You'll get different result because it's honestly a different recipe, but it's close.
---
French Chocolate Truffle Recipe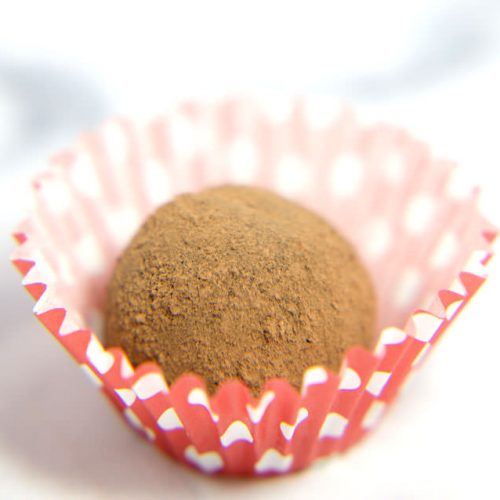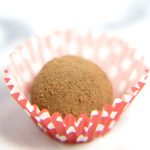 French Chocolate Truffles
Ingredients
8

oz

100% cacao chocolate bar (Unsweetened baking chocolate)

1/2

cup

unsalted butter

1 stick

2

egg yolks

2/3

cup

caster or powdered sugar

unsweetened cocoa powder
Instructions
Microwave the chocolate in small pieces with the butter for 3 minutes on 1/2 power in a glass bowl.

Take out of the microwave and stir until smooth.

Add the egg yolks slowly while stirring.

Stir until all ingredients are incorporated and refrigerate for a couple of hours.

Take out of the refrigerator and form roughly teaspoon sized balls.

Dust them with the cocoa powder.

Keep the truffles frozen until ready to use.
Recipe Notes
The recipe will make 35-40 truffles. Enough for a crowd.
Don't forget to pin it: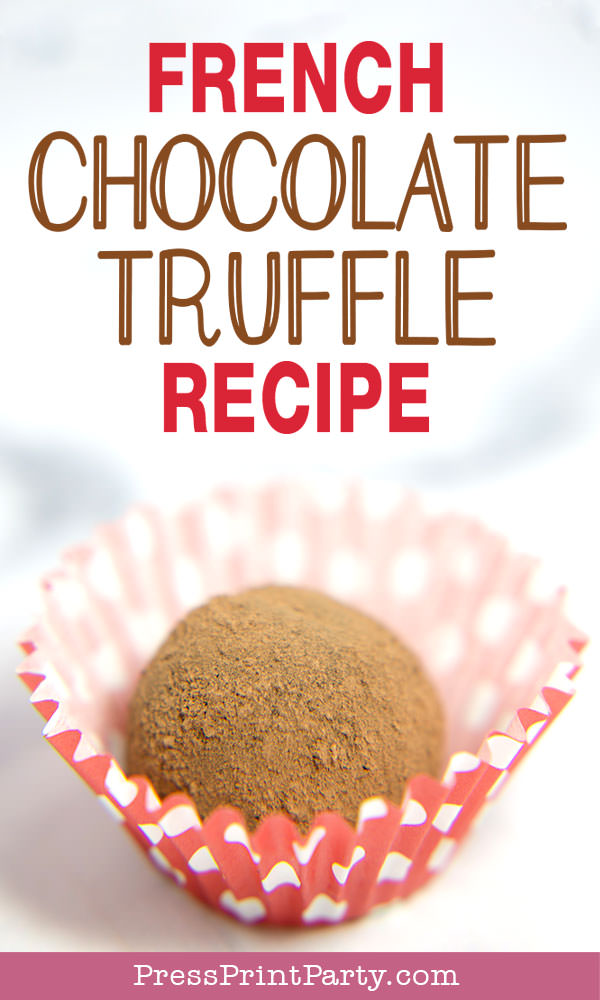 Check out our birthday printables