A date cake is the perfect fall or winter cake when lots of dates are available in the stores.
Jump to Recipe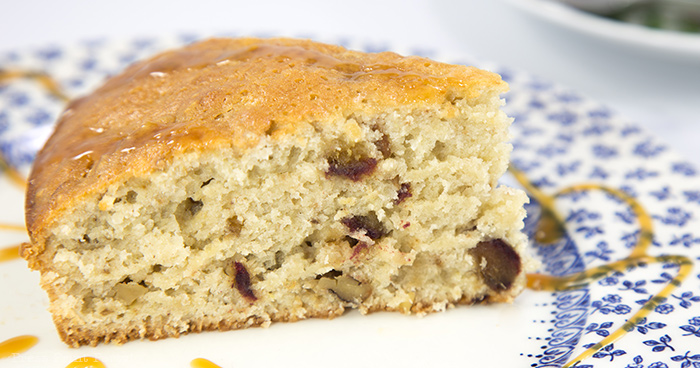 Not too sweet, this cake is an amazing accompaniment to a good cup of coffee or tea. It makes for a hearty breakfast or afternoon treat.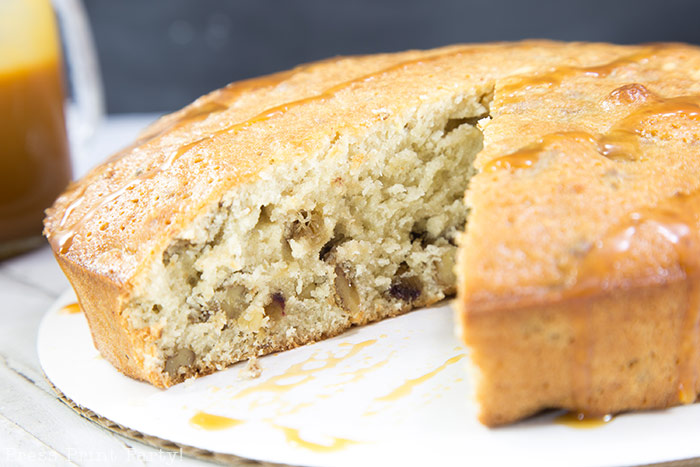 This particular recipe comes from my husband's great grandmother. She was a woman who was born in 1896 and when she immigrated to the US traveled for hours by horse and buggy. My father-in-law recently moved and gave us a bunch of old recipe books. One being the Coarsegold Grandmothers' Club favorite recipes book from 1970.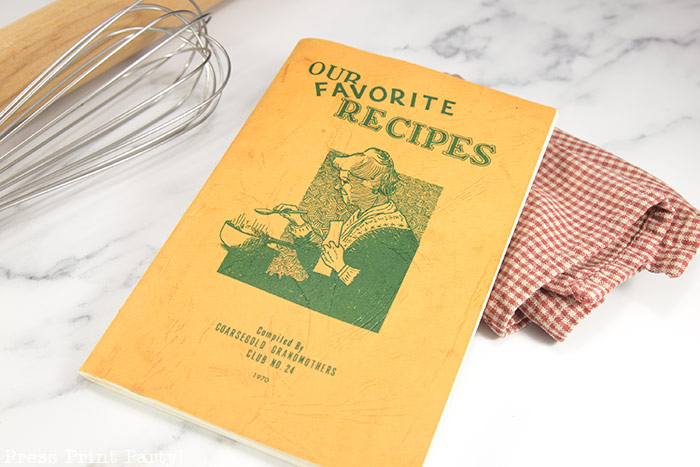 This was so fun to read. One of the ads in the book was from the local phone company encouraging people to have land line phone service installed in their home and describing it as the height of modernity. And the first 2 digits of the phone numbers aren't actually numbers at all, they're letters!
These old neighborhood or church recipe books are such a treasure. You know you're getting everyone's very best recipes that have been tried and tested and dearly loved.
We were astonished to find several recipes from my husband's Great Grandma and decided to try some right away. I had dates and walnuts on hand so we opted for her date cake with caramel sauce.
Oh my! What a find! It was so good I made 2 in 3 days. It went immediately into our family's "great recipes" file!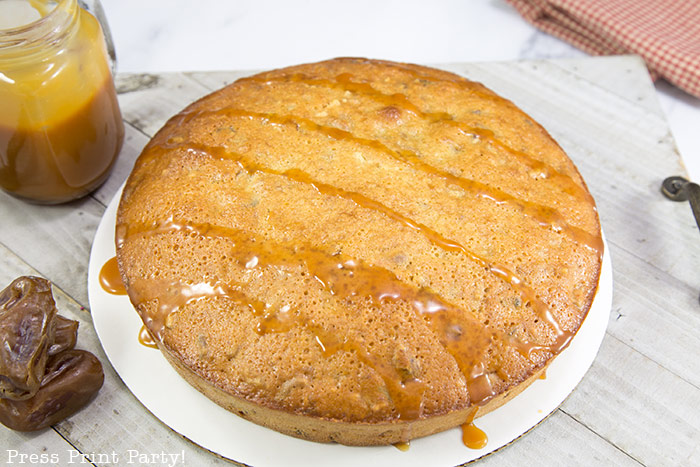 It's good without the caramel sauce, but adding it on top (and even a little more on individual slices) made this cake like eating a little piece of heaven.
It's very moist and I'm sure it will stay for a long time on the counter. It didn't last more than a day in our house though because we inhaled it.
Don't wait for a tea party or your next special occasion, try it now.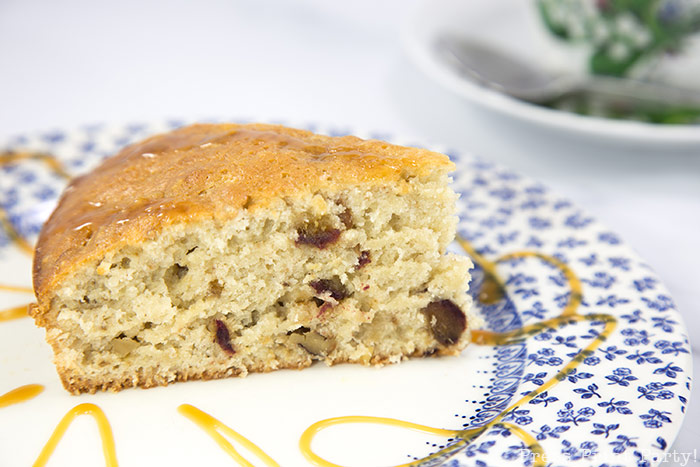 I hope your family enjoys it as much as we do.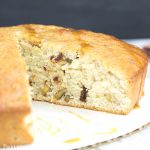 Date Cake with Caramel Sauce
Ingredients
Date Cake
1

cup

chopped dates

1

cup

hot water

1

tsp

baking powder

1 ½

cup

sugar

⅓

cup

melted butter

3

eggs

2

cups

flour

1

cup

walnuts or pecans
Caramel Sauce
1

cup

white sugar

6

Tbsp

unsalted butter

1/2

cup

heavy cream
Instructions
Making the date cake
Cover dates with hot water, add baking powder.

Add all ingredients and beat well.

Pour in a 9" round cake pan.

Bake 45-55 minutes at 350° making sure the center is cooked. (Insert a toothpick, it should come out clean.)
Making the caramel sauce
Heat the sugar in a heavy, 2 to 3 quart saucepan on medium-high heat until melted, constantly stirring with a whisk or wooden spoon. If the sugar boils, stop stirring and swirl your pan.


As soon as all the sugar has melted (it should be a medium amber color) add the butter to the pan and whisk until melted. (The sauce may bubble.)

As soon as the butter has melted take the pan off the heat, wait 3-4 seconds, and slowly pour in the heavy cream while whisking. The sauce will foam up. That's why you need a bigger saucepan.

Whisk until smooth. Let cool in the pan for a couple of minutes then pour on the cake. Keep some in a mason jar to pour on each slice.
Recipe Notes
If you have trouble with the caramel sauce, check out my caramel sauce post for a few extra tips and tricks.
Don't forget to pin it: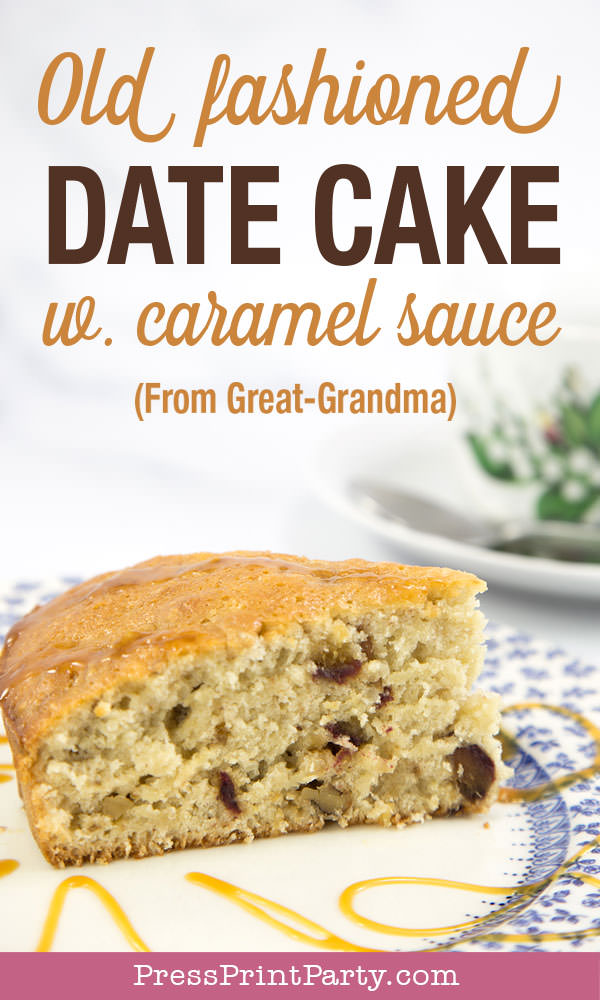 Check out our birthday printables