Easy, fast, inexpensive, and a great crowd pleaser. These swimming teddy bears jello cup treats are the perfect after swim snack at a pool party.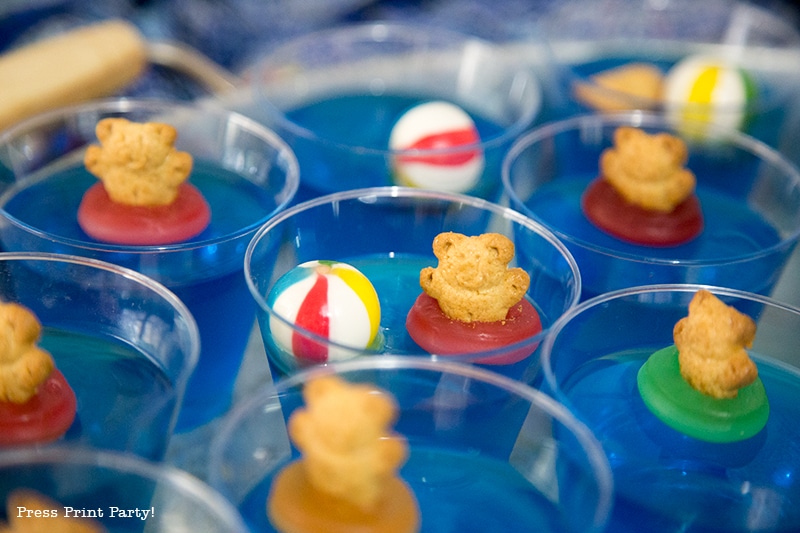 You start with clear plastic cups, Teddy Grahams, blue Jello and Lifesavers candy. It seems easy, but read on, I have some great tips that will save you some trouble.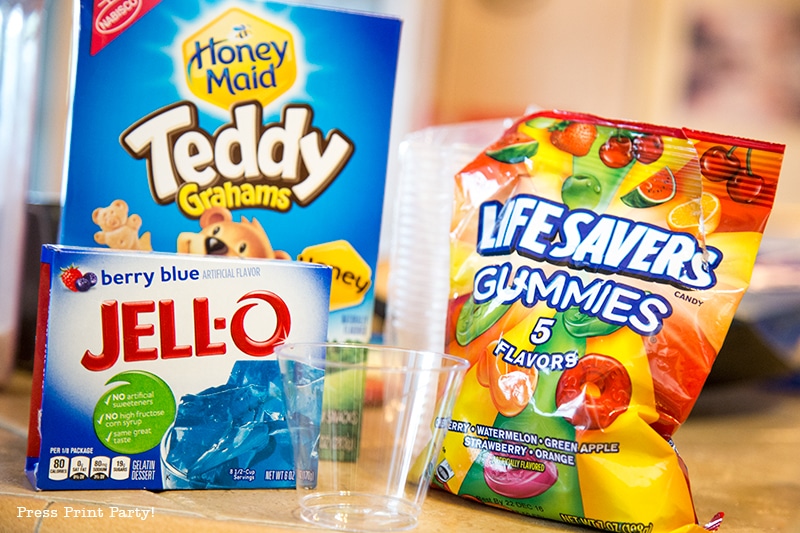 I set all my cups in a casserole pan to keep the mess to a minimum. After all, the kids are involved here.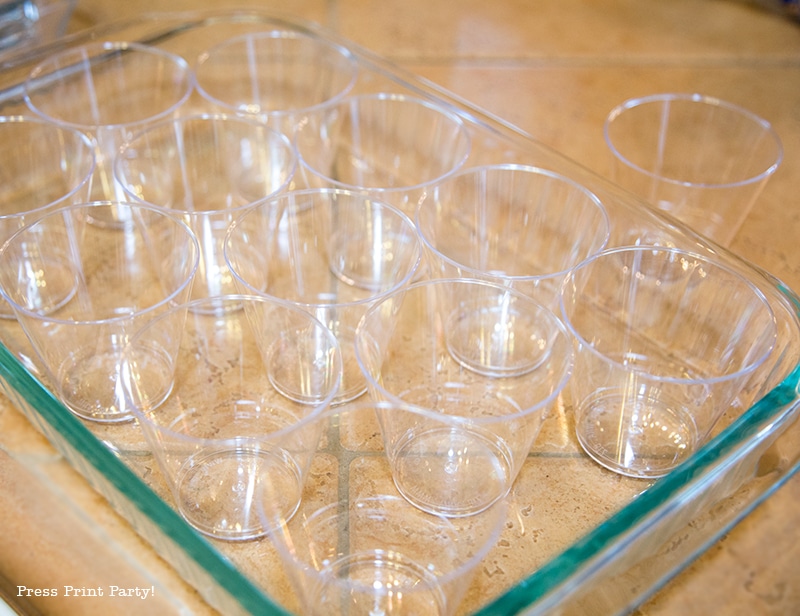 We followed the instructions on the Jello packet and poured in the cups.
Success! Minimum mess! And a pretty consistent pour.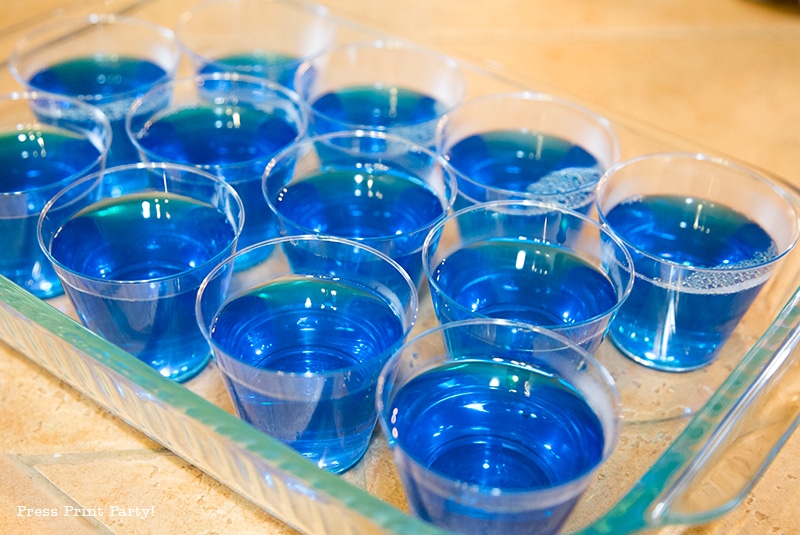 Now, wait! The Jello has to be set in the fridge. But once that's done, WAIT again!
I would recommend NOT to add swimmers UNTIL just before the party! The Teddy Graham will get soggy in the fridge and the Lifesaver will bleed all over the Jello. There's nothing worse than to expect a crispy bite of a delicious cracker, and instead of ending up with a soggy mess in your mouth, or to try to pick up a Teddy Graham and smooshing it with your fingers.
Let me repeat, JUST BEFORE THE PARTY, insert the Teddy Grahams in the Lifesaver candies and place them on your Jello. Best to use the Teddys with their arms up in the air like they just don't care. They just seem like they're having a blast. The ones with their arms down are such a bore, just eat them.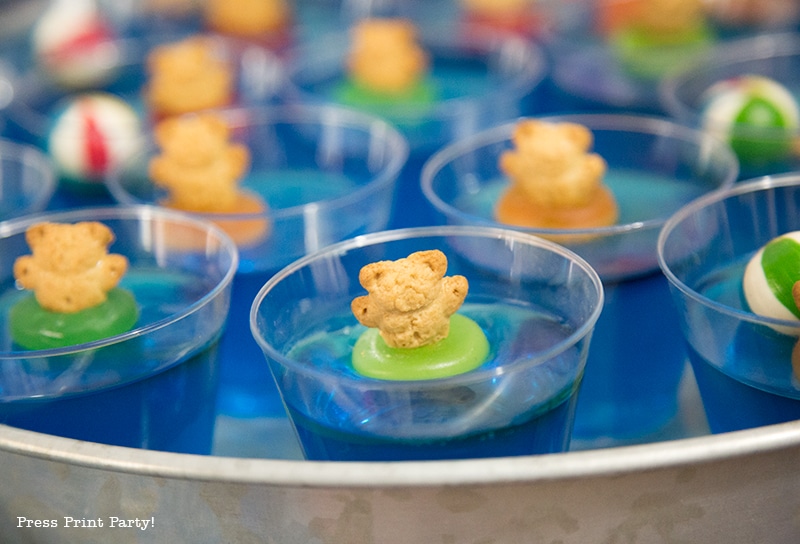 Have some fun with this. We added beach ball candies too (again last minute. They will bleed if left too long on the Jello).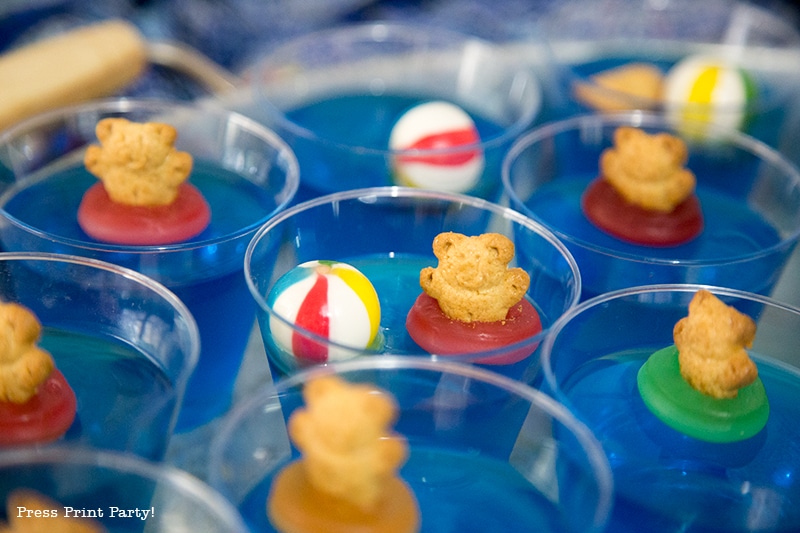 We had some floating. See how bored he looks with his arms down.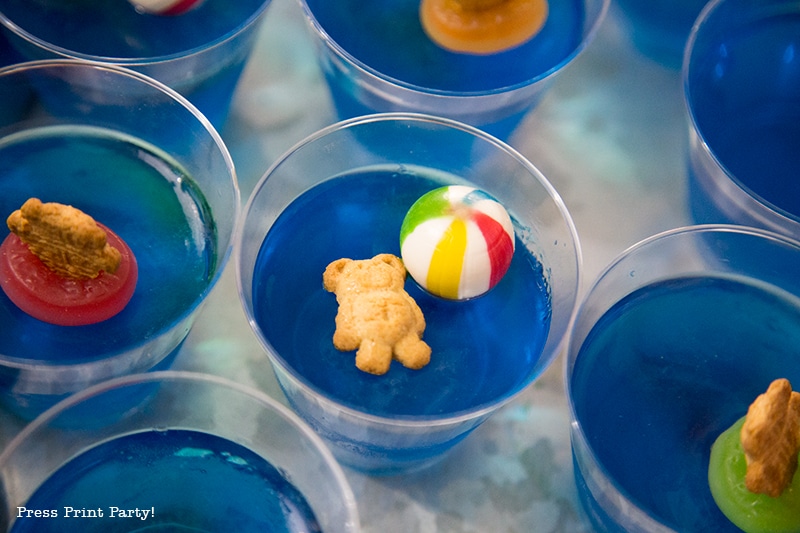 And some hanging out under their umbrellas from my Pool Party printable set.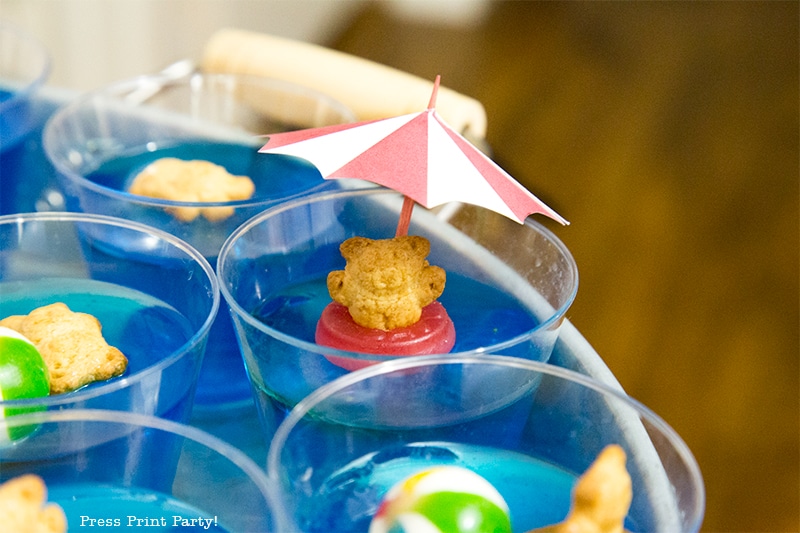 Don't forget to pin it: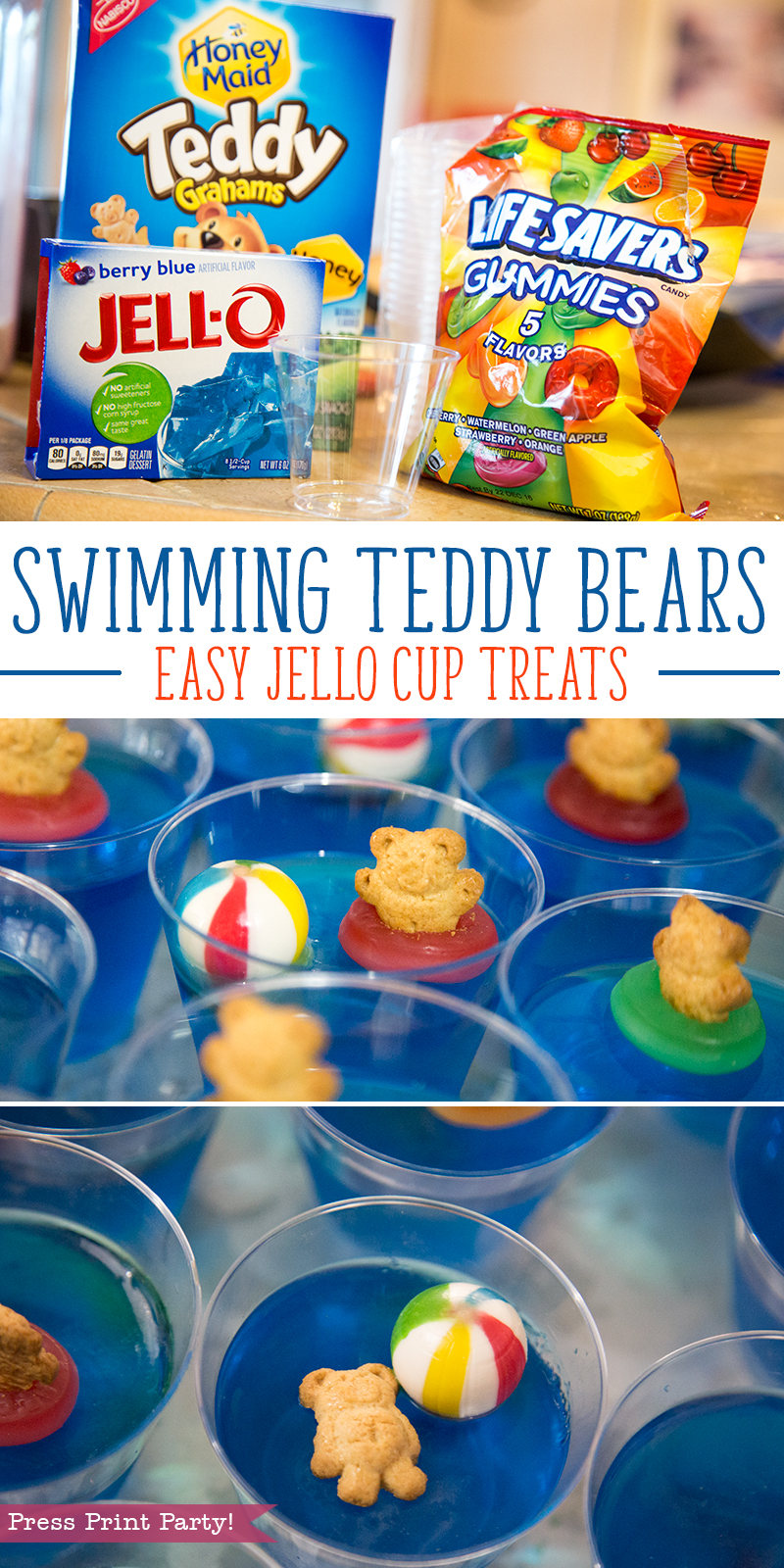 Check out our birthday printables