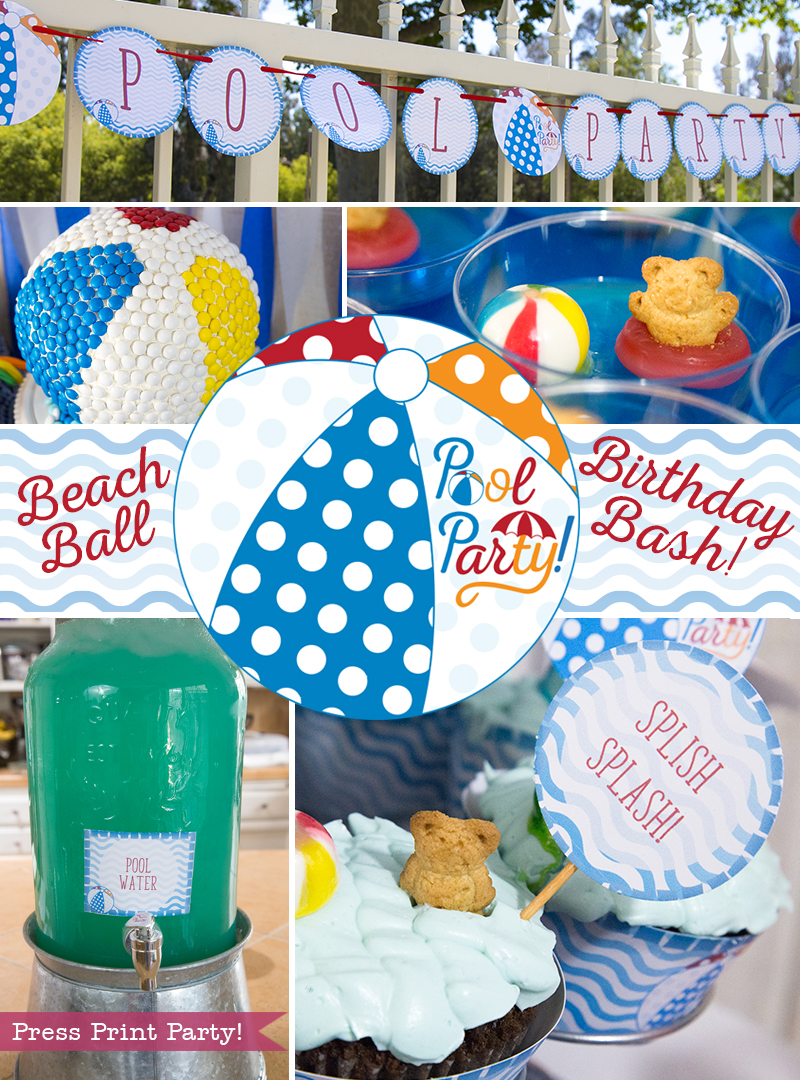 Summer came early in Southern California and what better way to cool off and have fun but with a pool party! Beach balls are a bright and popular theme for summer, and a perfect design for a pool party! From the amazing beach ball cake, to the delicious pool water, read on for great decoration ideas.
All the pool party printable decorations seen here are available in my Etsy shop.
Because of the heat, the main table was kept inside brimming with yummy treats just right after a couple hours of swimming. A great summer themed snack before the pizza arrived!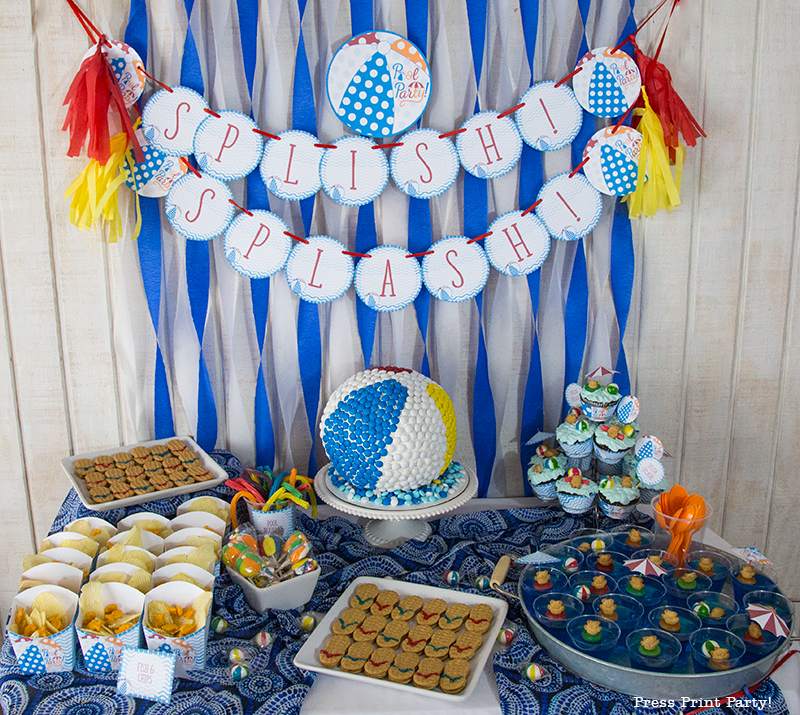 The flip flops made from Nutter Butter cookies and decorating gel were an instant hit!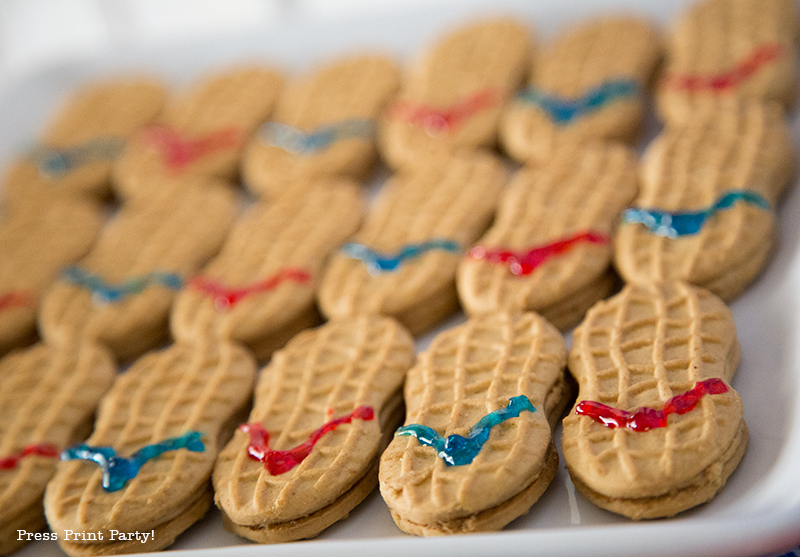 So were the fish and chips.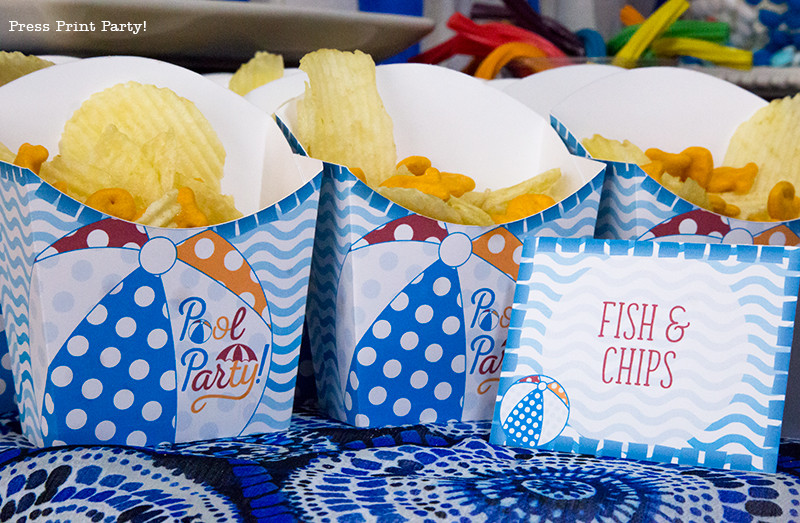 And the swimming teddy grahams with lifesavers in blue Jello.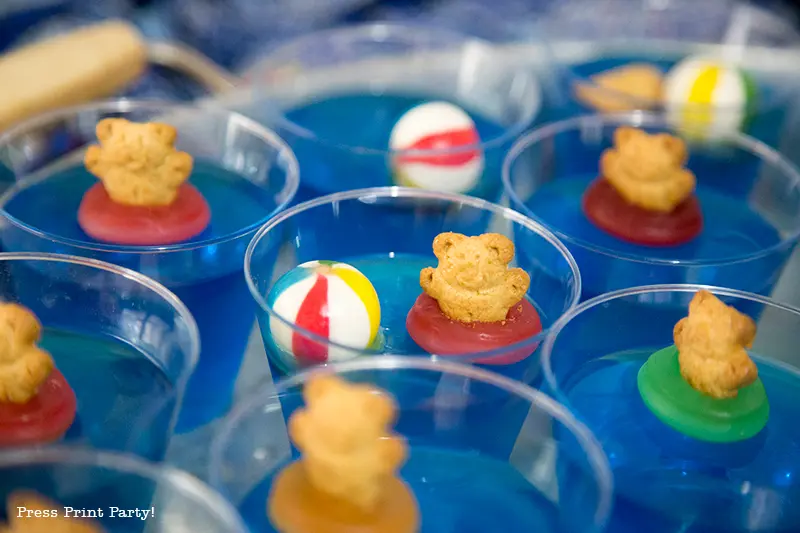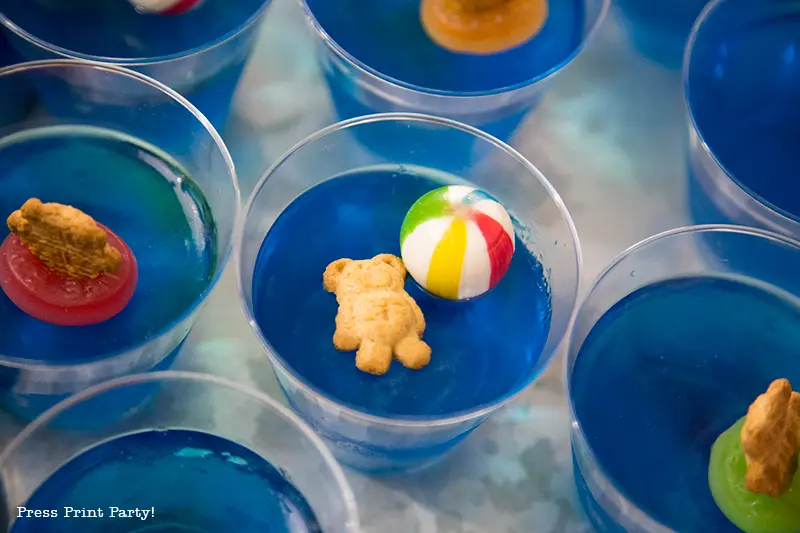 I bought the beach ball candies here. Only put them on the Jello at the last minute though or they will melt.
I continued the theme with colorful pool noodles (Twizzlers) and pool water (lemonade with a little food coloring).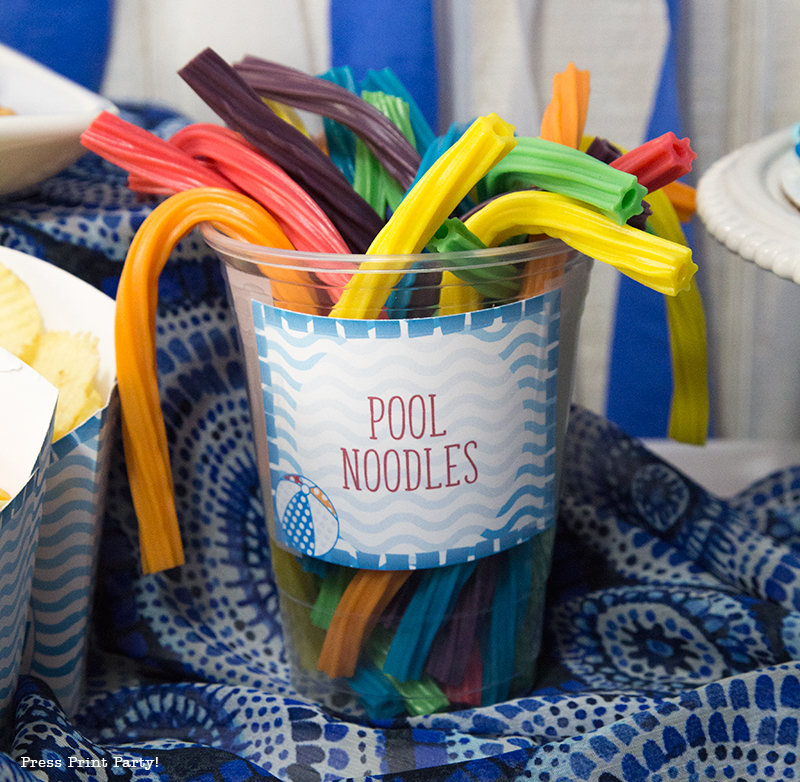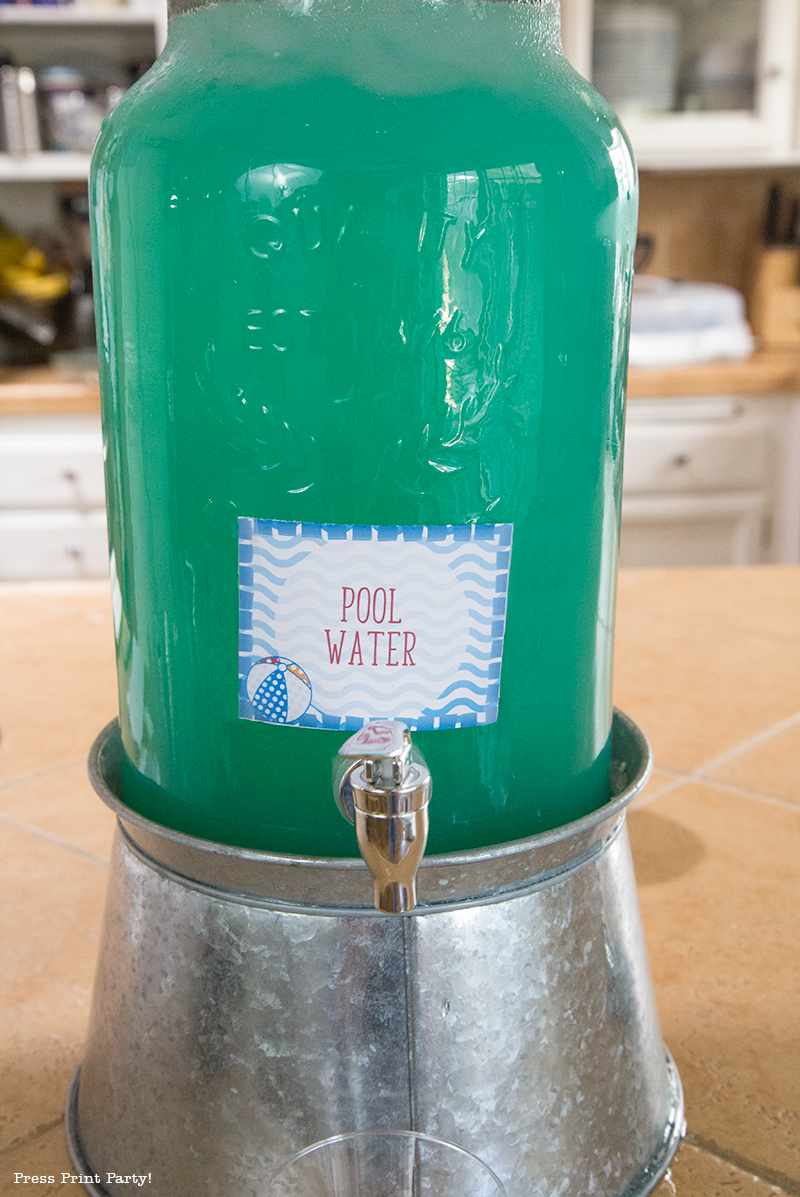 The star of the table was the beach ball cake decorated with m&ms. Making a sphere cake was a new experience; so I wrote a blog post on how to make this beach ball cake to make it effortless for you.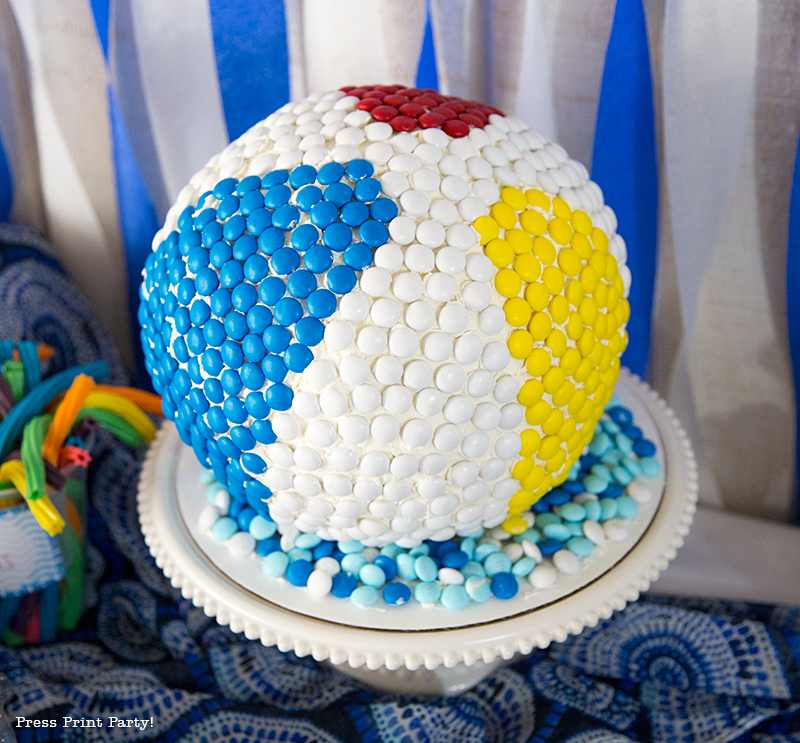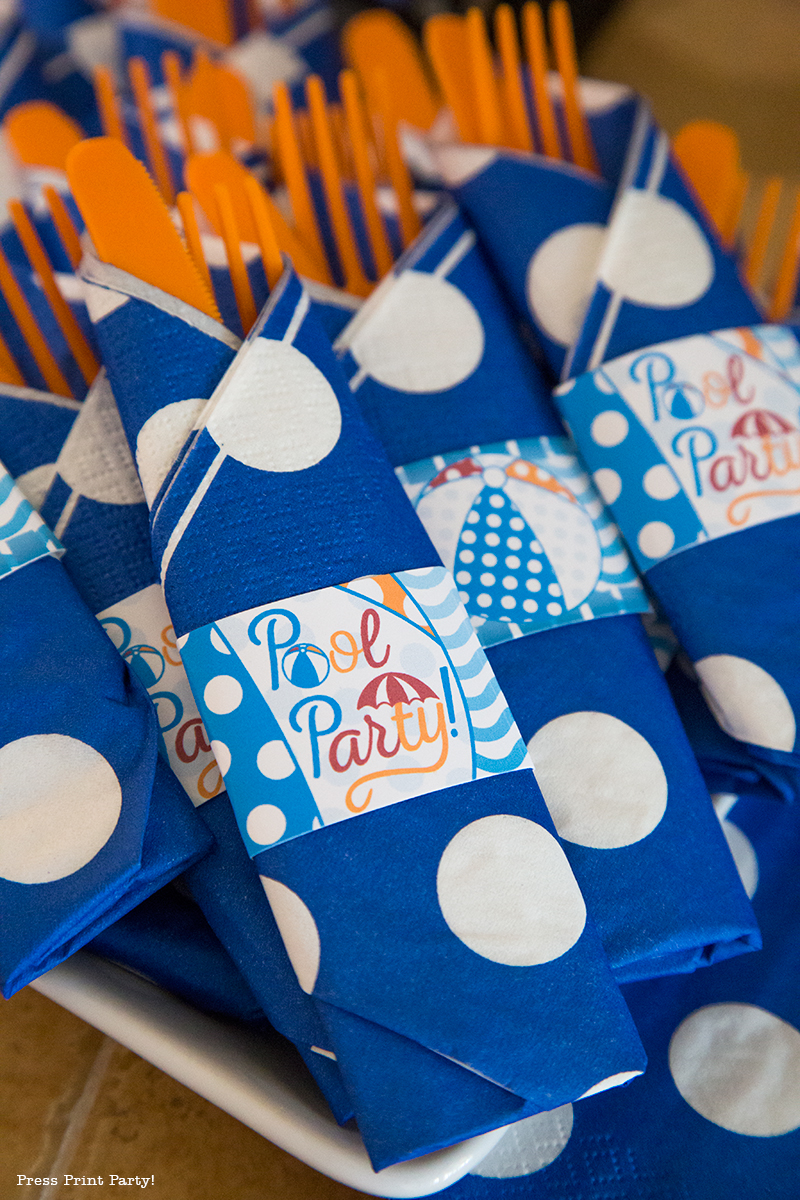 The cake being white vanilla cake, I had to have some chocolate somewhere, so the chocolate cupcakes fit the bill. Teddy Grahams, cute umbrellas, tags and beach balls liven up the display.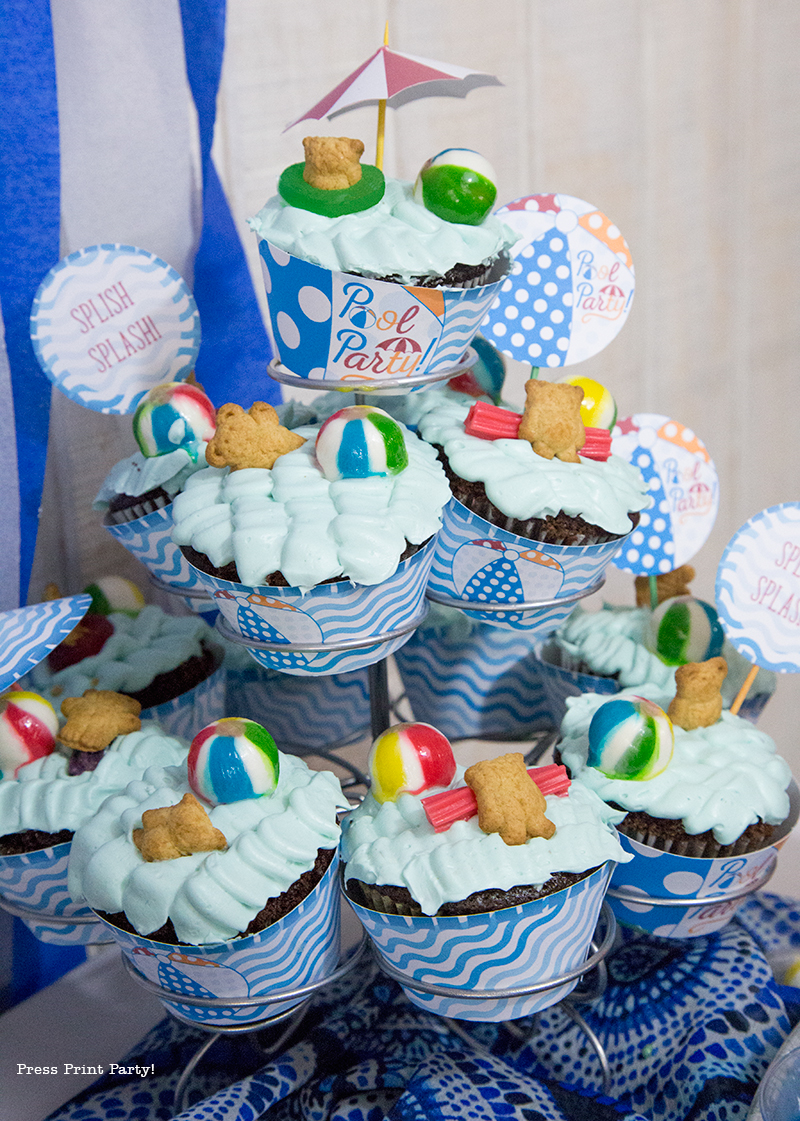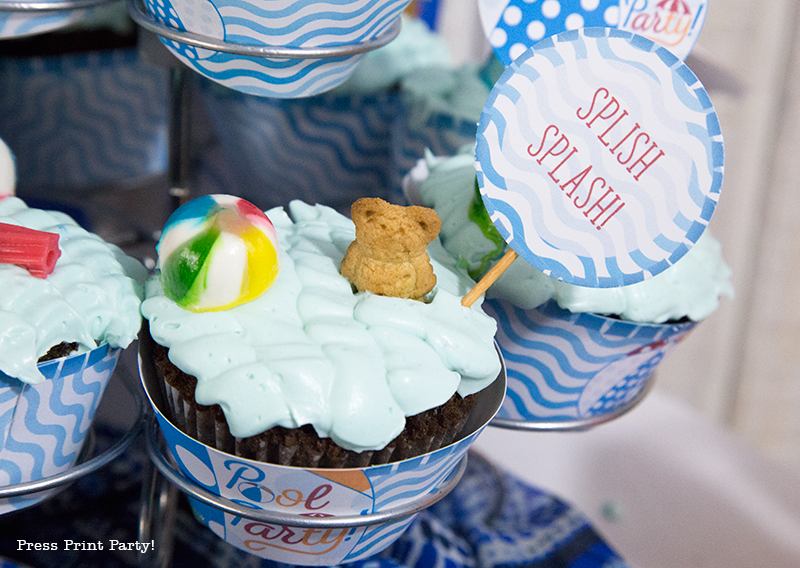 Lots of tassels and lanterns brighten up the indoor space as well as near the pool.
Finally, the kids had a blast destroying the beach ball pinata. I wish I had taken better pictures of it. It was huge! I mostly get my pinatas at Mexican party store. They're not shy about size!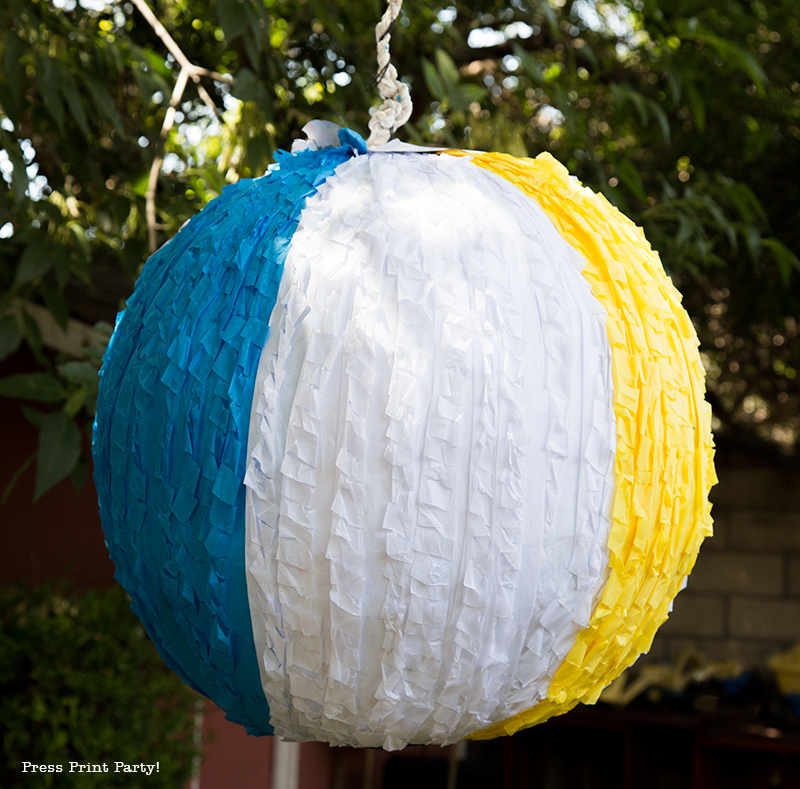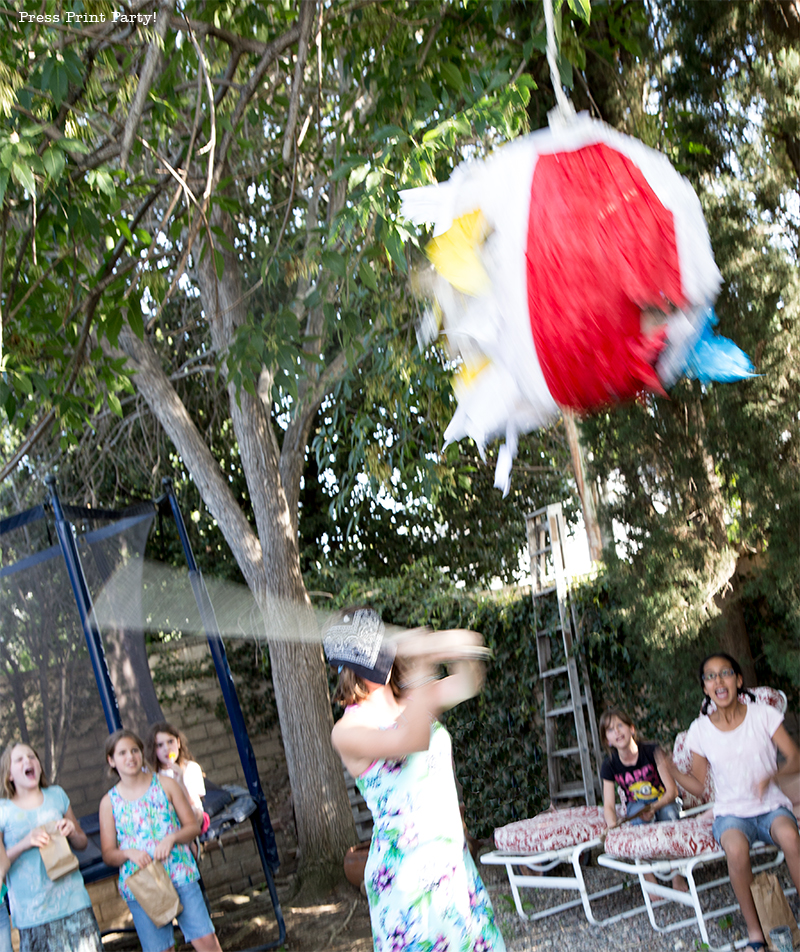 At the end of the day, each exhausted kid got a sand bucket filled with treats, and of course a beach ball.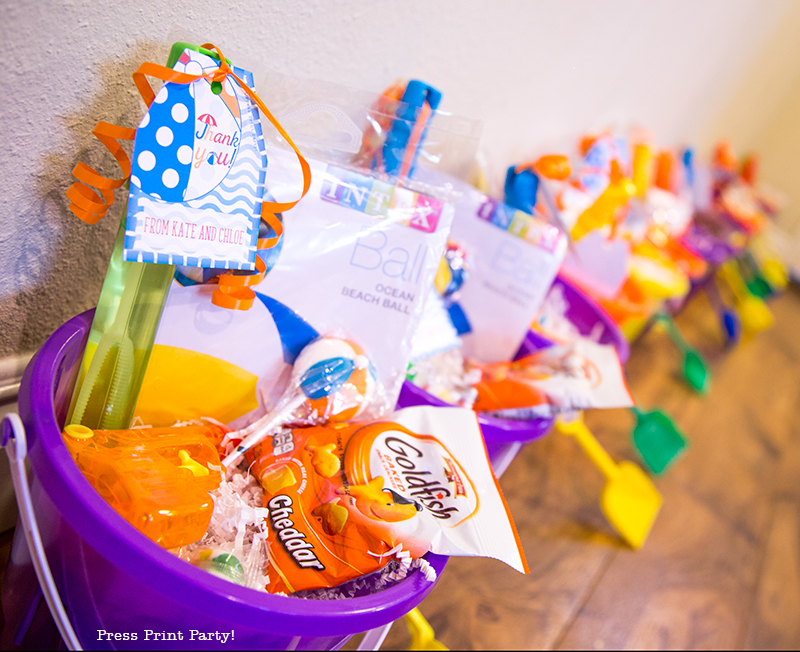 All the pool party printable decorations seen here are available in my Etsy shop.
Check out our birthday printables