It's a daunting task to be in charge of decorating the tables for a Christmas banquet for 300 people. Especially when the budget is low, all the tablecloths are grey and my expectations high… yes, they all would have been happy with a bowl of greenery in the middle of the table, but no, I just couldn't help my over-achieving self.
Starting with the theme from my Red Christmas Snowflake Printable Suite, I designed a red and white Christmas snowflake wonderland.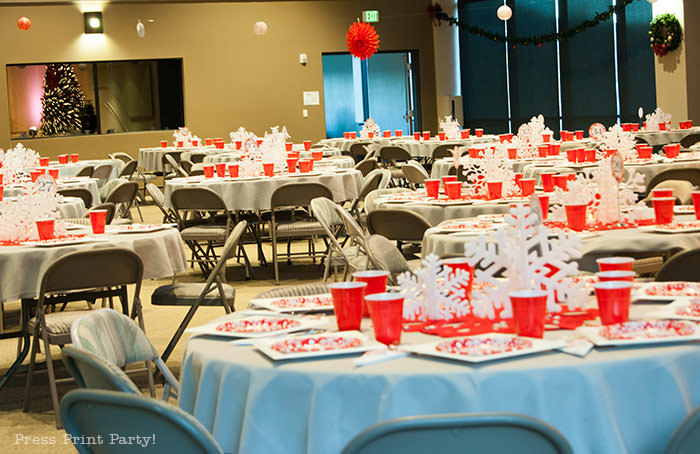 This post may contain affiliate links
I started by making huge, 2 foot snowflakes out of red felt for the centerpiece to be displayed on. Next, I found foam snowflakes at the dollar store in 2 sizes. SCORE! At 2 and 4 per pack they were a great bargain.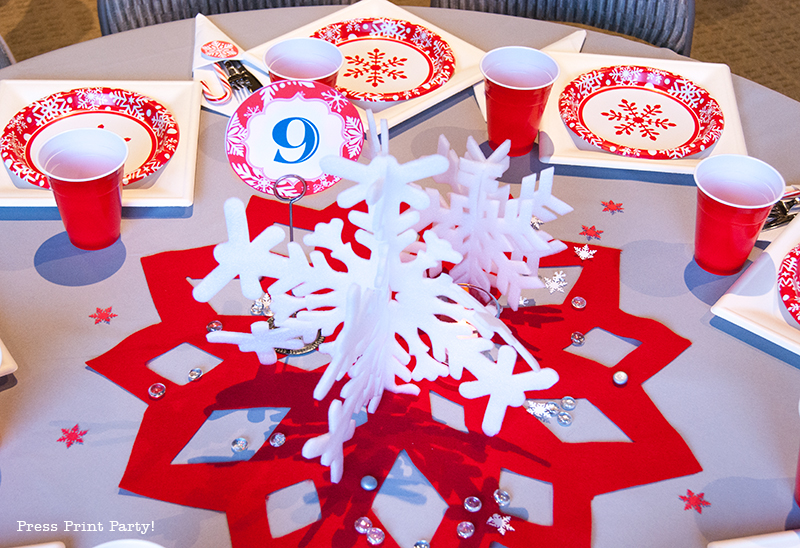 It took a little bit of ingenious cutting and hot gluing to get them to stand up, but one of each size on each table made for a striking contrast to the red felt snowflake.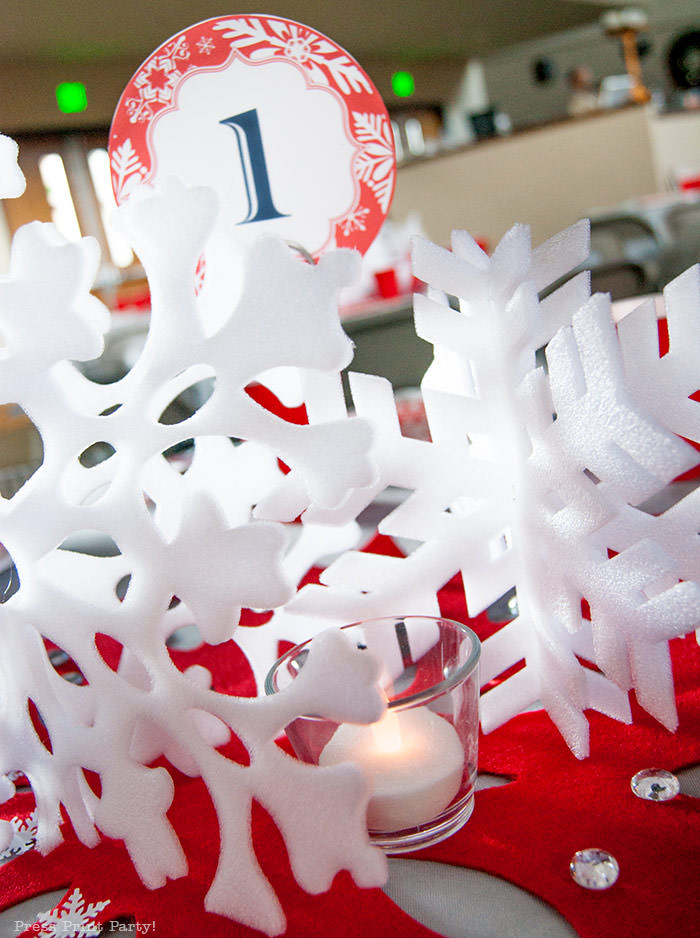 Then, I burrowed a votive set in sugar (to mimic snow) in the snowflakes and sprinkled clear and gray decorative gems to add some sparkle.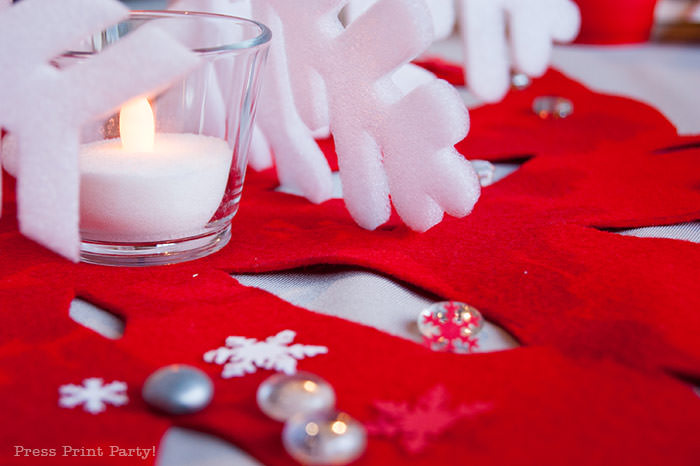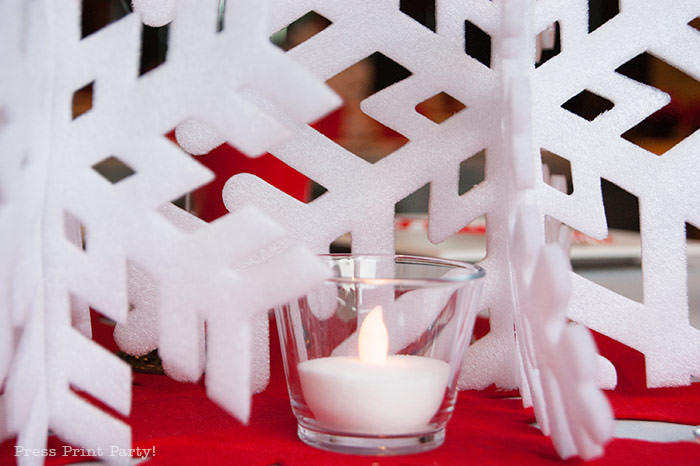 I bought a couple of snowflake punchers and scattered red and white paper snowflakes enhance the effect.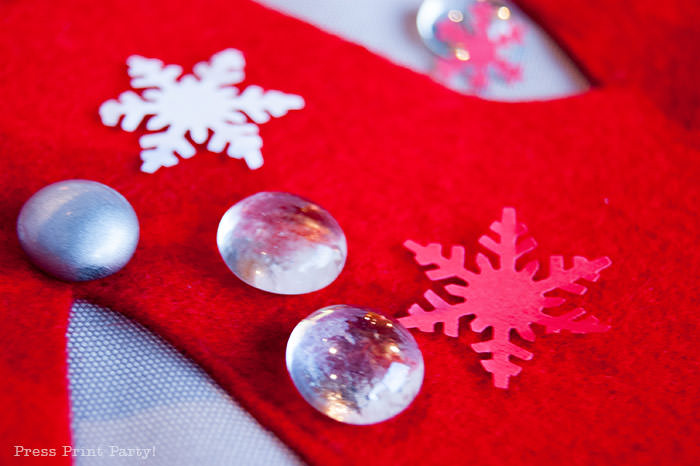 The table numbers and the embellishments on the napkins are straight from my Red Christmas Snowflake Printable Suite.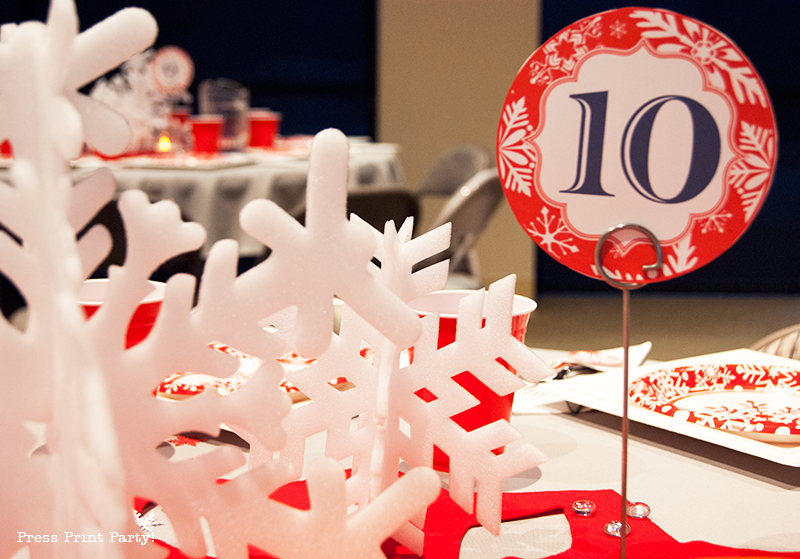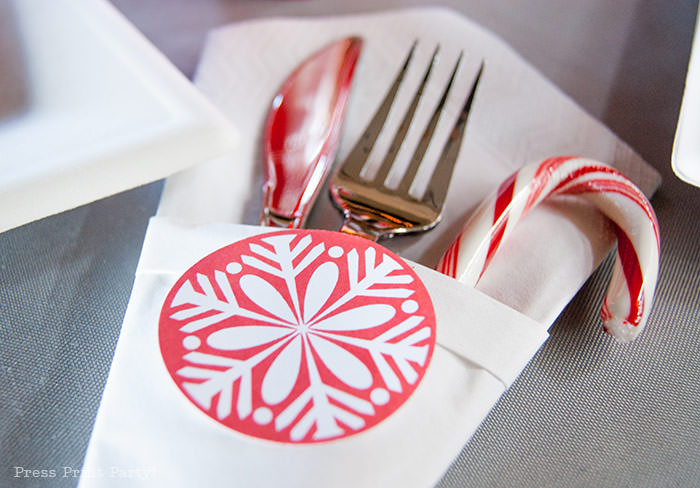 The napkins were folded in a triangle shape to nest the fork, knife, and a candy cane. You may find the instructions on this napkin fold in the video HERE. Instructions start at 2:25. The guy on the video is a hoot!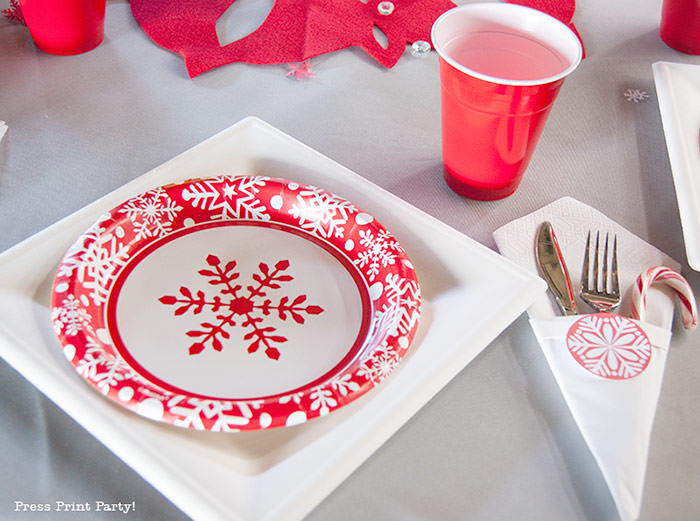 The red snowflake paper plates from Oriental Trading really completed the look.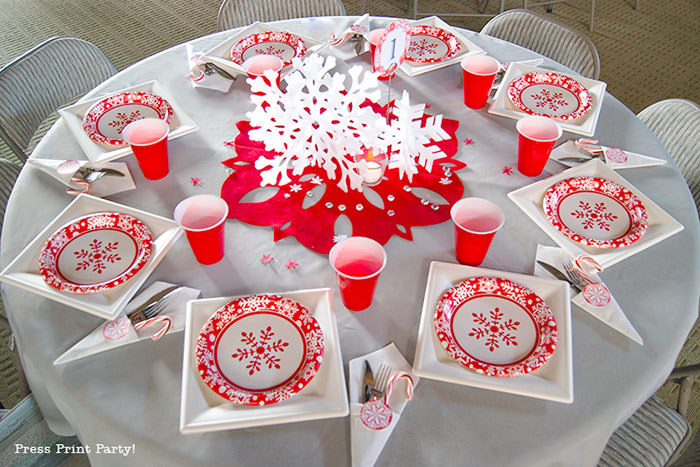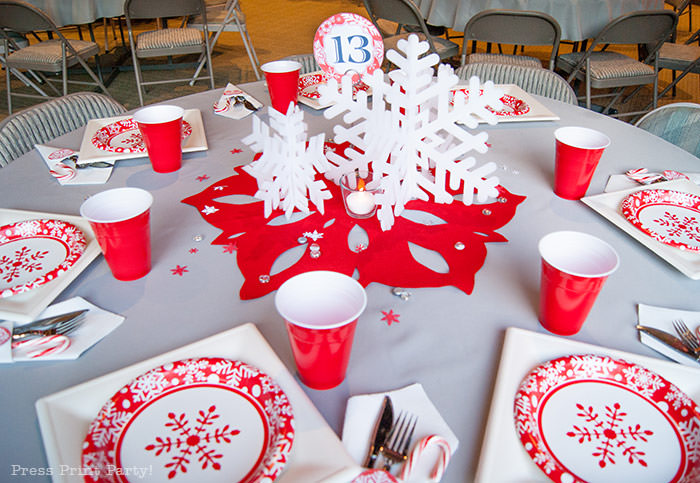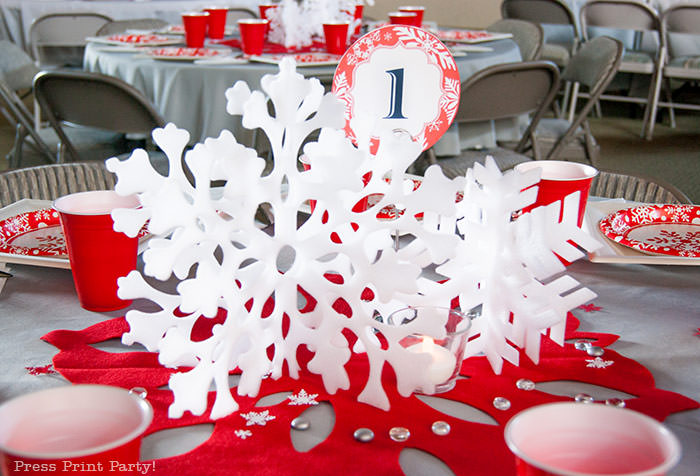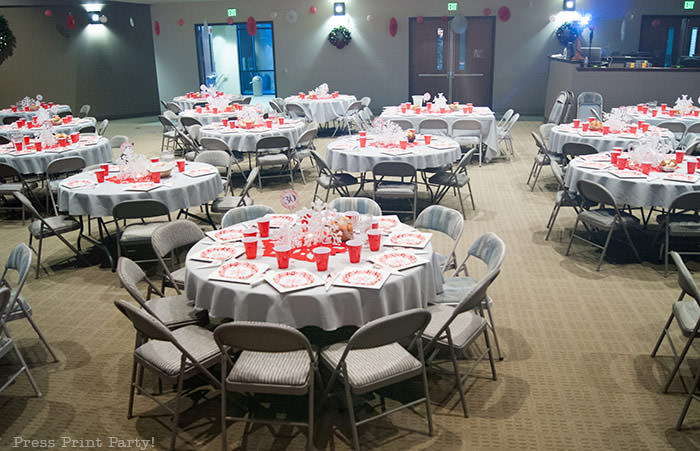 How to re-create this party:
Red Snowflakes Christmas Printables by Press Print Party!
2 foot red felt snowflakes {instructions coming soon}
White foam snowflakes from the 99 Cent store (seasonal)
Plates from Oriental Trading (seasonal)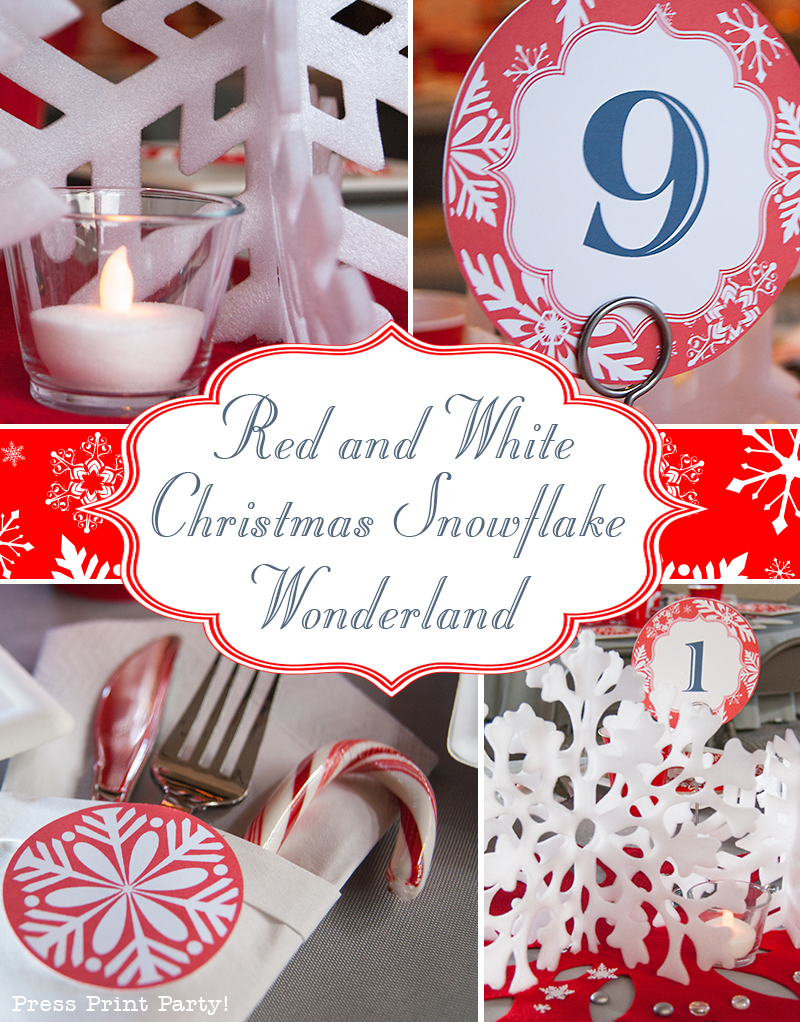 Check out our christmas printables