Finally, Spring is here! That means we have an excuse to make all kinds of adorable Easter treats. Whether you are looking for the easiest Easter dessert, the cherry on top of your big Easter dinner, or easy recipes that you can make with your whole family as a fun family activity, I'm certain you'll find something on this list.
I found loads of super cute homemade treats out there! I've organized the list by designs, which include mostly bunnies and chicks, but also some cute flowers, nests, and eggs.
You'll find a plethora of options for Easter cupcakes, desserts on lollipop sticks, Rice Krispie cereal treats, and so much more. I have no doubt you'll find something to please the Easter sweet tooth.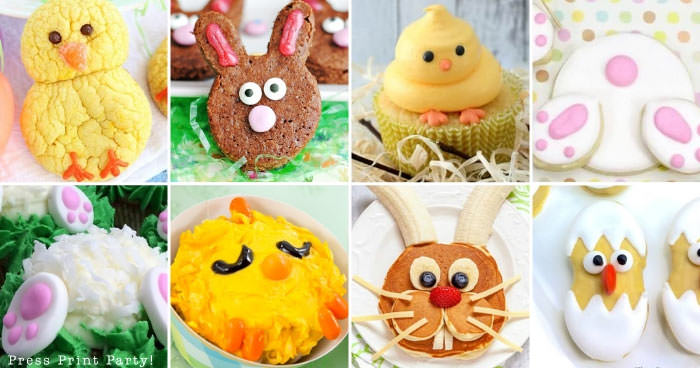 All of these Easter treat recipes are DIY and easy to make, and they come with instructions. So have some fun with the kids this spring and get your creativity on!
Super Cute Bunnies:
Bunnies are plentiful in spring and have come to represent a side of Easter. Personally, I think bunnies are super cute and there are some very clever ways to make fun bunny-shaped treats.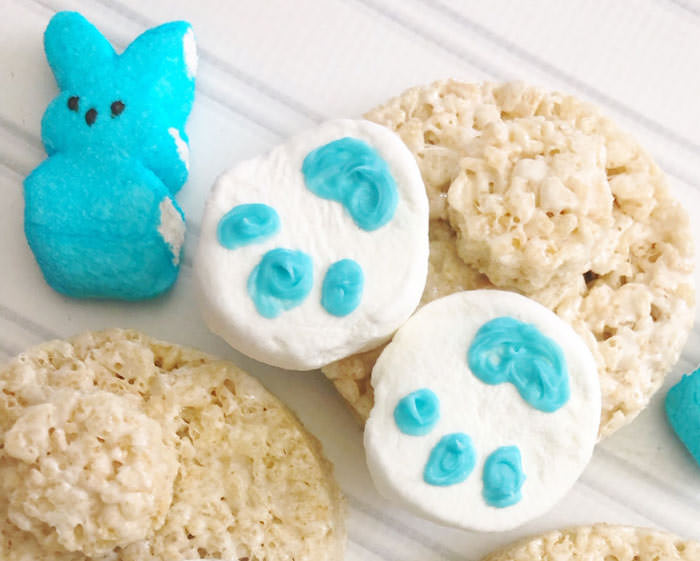 1- Bunny Butt Rice Krispies Treats | Savvy Mama Lifestyle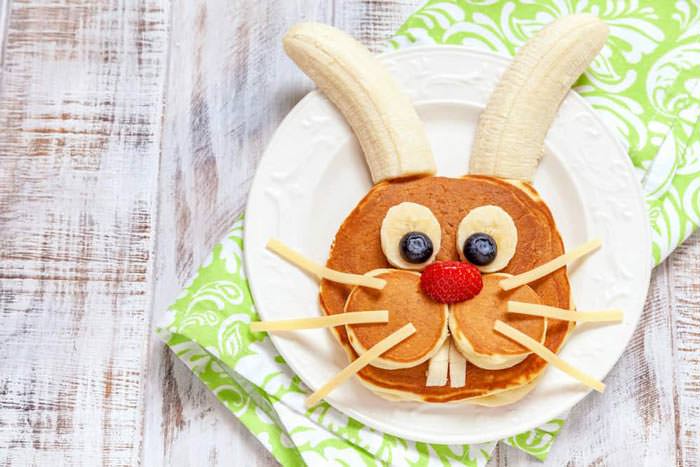 2- Easter Bunny Pancakes | DIY Candy
Why do an Easter bunny cake when you can have Easter bunny pancakes! Your kids will especially enjoy this if they are breakfast lovers.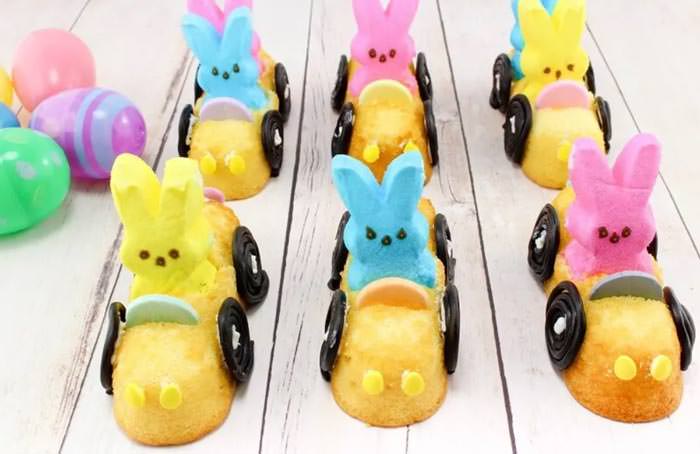 3- Peeps Mobiles | Crayons & Cravings
If you are looking for Easter treat ideas that don't require cooking, this is a great option. Plus, when it comes to fun treats, this one takes the cake…a Hostess cake that is.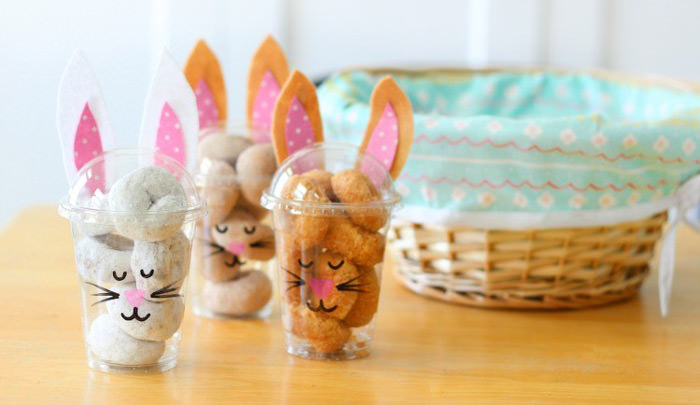 4- Donut Bunny Treat Cups | Gluesticks
Yum! Passing these out to kids, friends, and loved ones would be so much fun!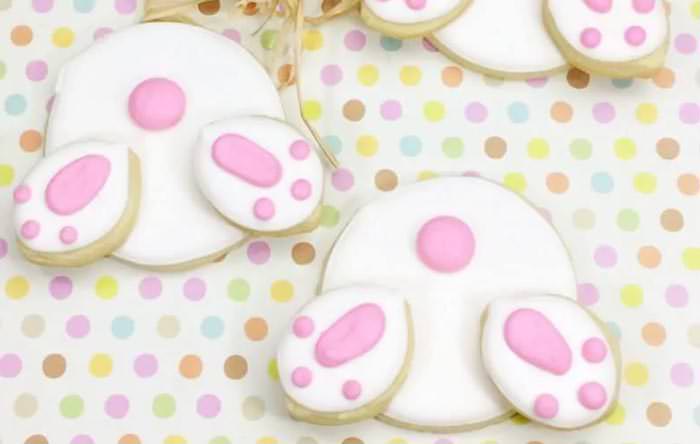 5- Easter Bunny Butt Cookies | In The Kids' Kitchen
These Easter bunny cookies are adorable. I'm not sure which is cuter, though, the bunny hiney or the bunny feet.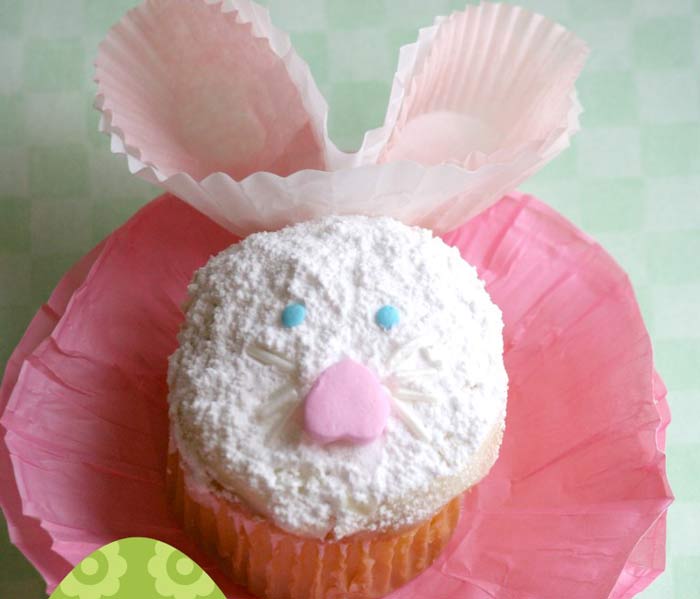 6- Hippity Hoppity Bunny Cupcakes | Two Kids and a Coupon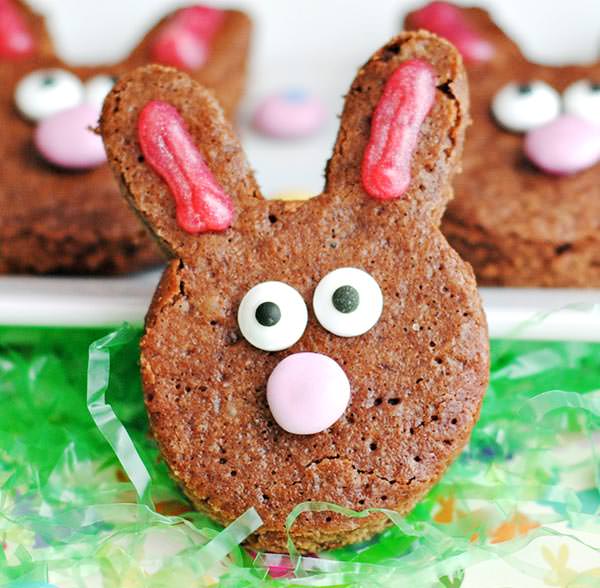 7- Homemade Brownie Easter Bunnies Recipe | Home Cooking Memories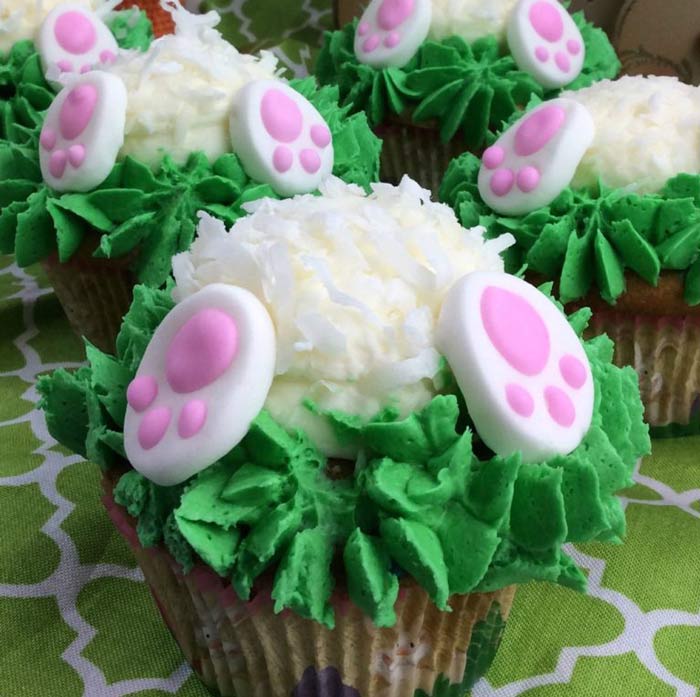 8- Bunny Butt Cupcakes | Operation 40K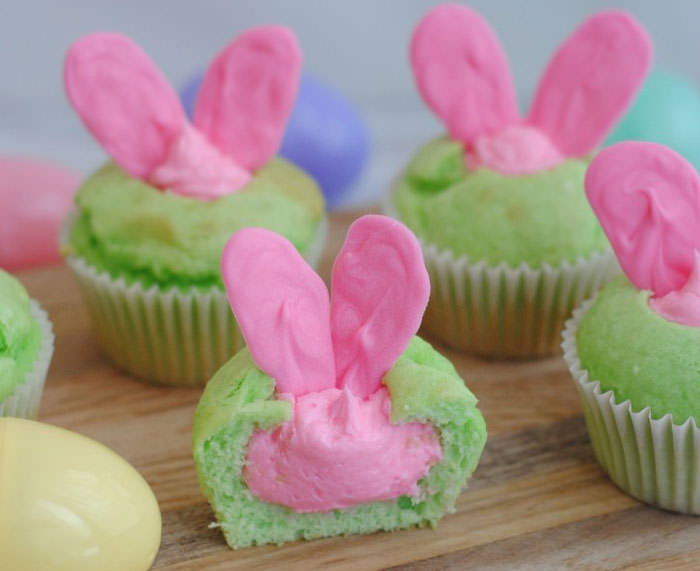 9- Hiding Bunny Cupcakes | This Mama Loves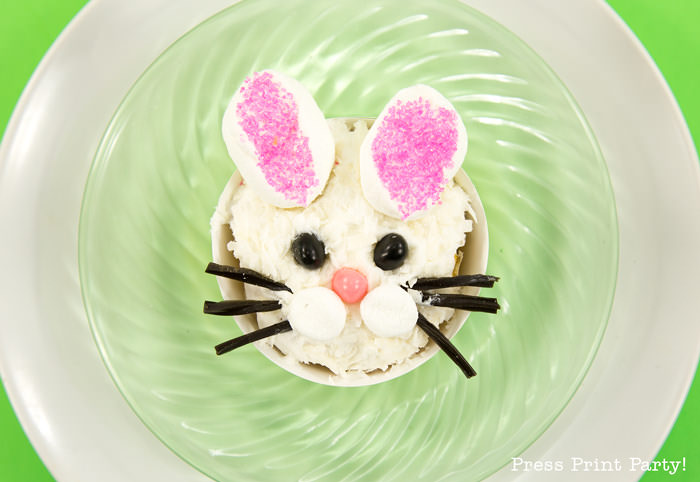 10- DIY Easter Bunny Cupcakes | Press Print Party!
Adorable Chicks
Who can resist an adorable little chick? They are so soft and yellow and represent new life after the dreary winter months.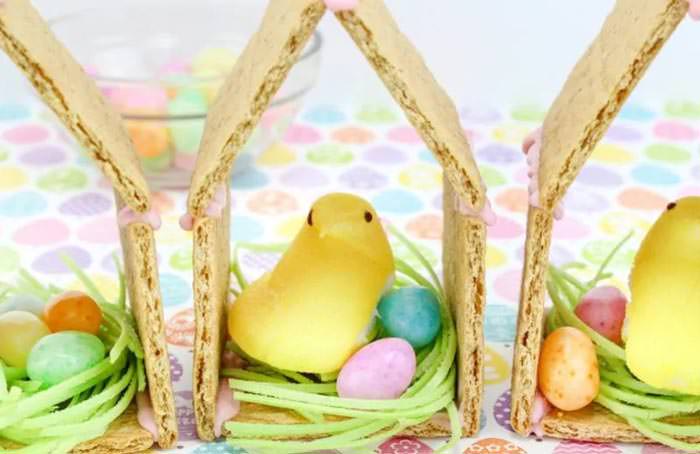 11- Peeps Chicks House | Crayons & Cravings
These little edible birdhouses just require a few simple ingredients. And the jelly beans add the perfect touch!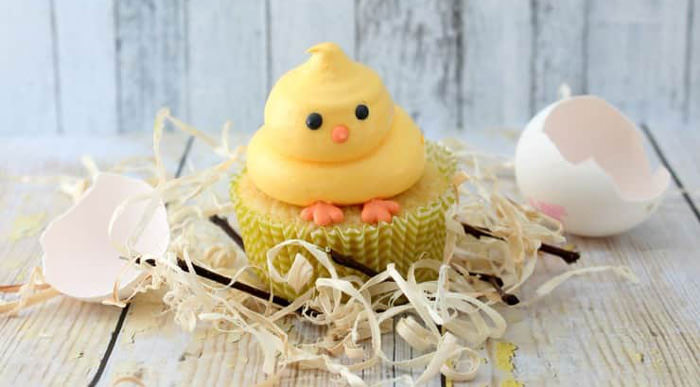 12- Easter Chick Cupcakes | The Simple, Sweet Life
These Easter cupcakes are easy to make and design. And you could do a lemon flavoring to match the yellow and the vibe of spring. My mouth is watering imagining vanilla cupcakes with lemon buttercream frosting.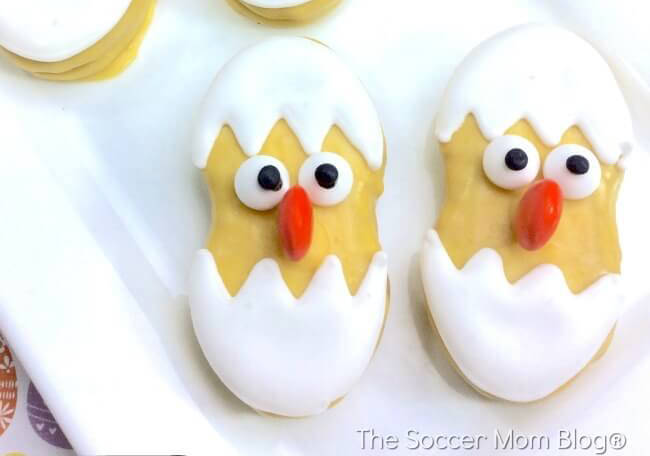 13- Nutter Butter Chicks Easter Cookies | The Soccer Mom Blog
With just a little royal icing, you can transform Nutter Butters into Easter eggs.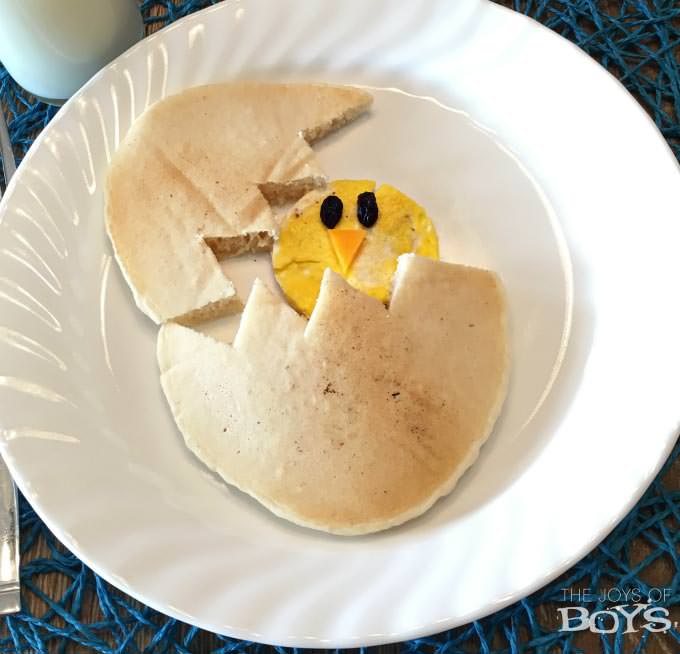 14- Baby Chick Easter Breakfast | The Joys of Boys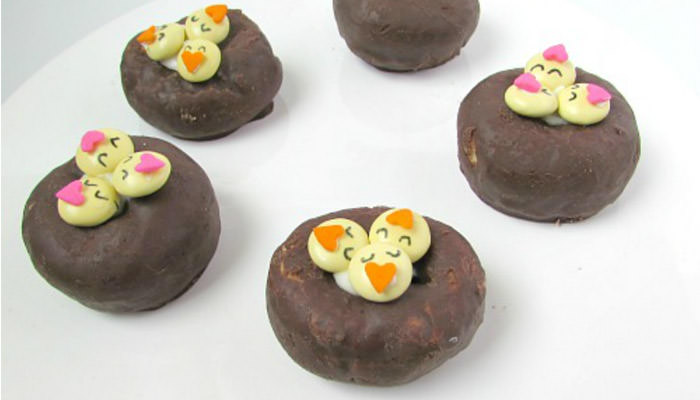 15- Baby Chicks in a nest Donuts | Val Event Gal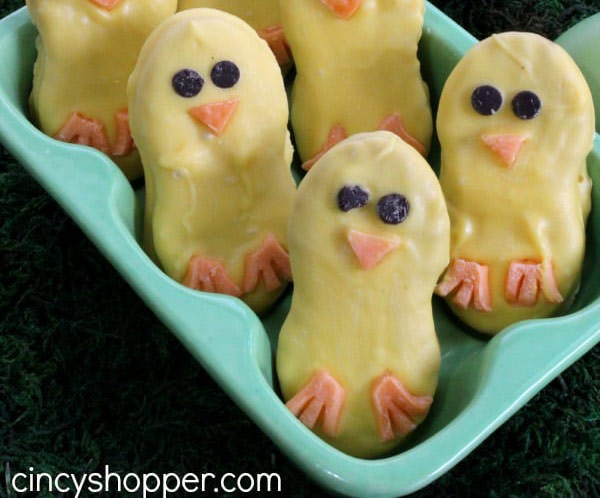 16- Nutter Butter Chicks Easter Cookies | Cincy Shopper
If you make these Nutter Butter chicks, I think you have to use an egg carton to rest them in the egg shapes. This is too cute!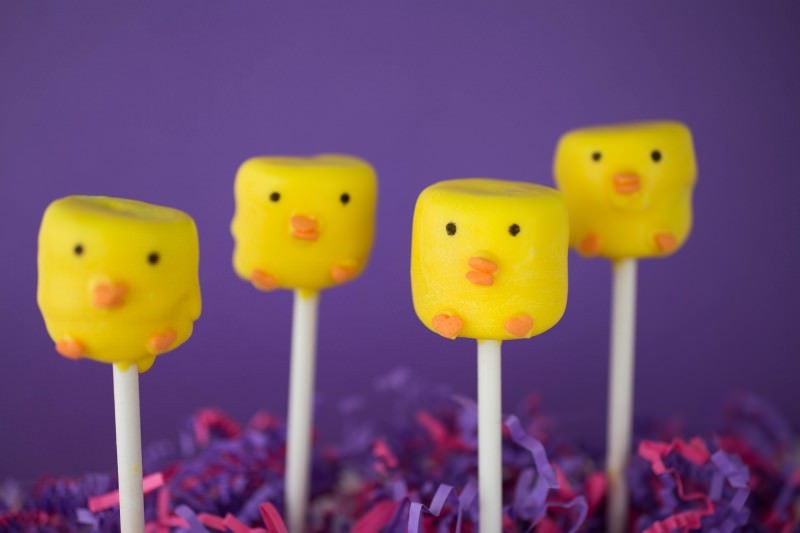 17- Spring Chick Marshmallow Pops Recipe | This Mama Loves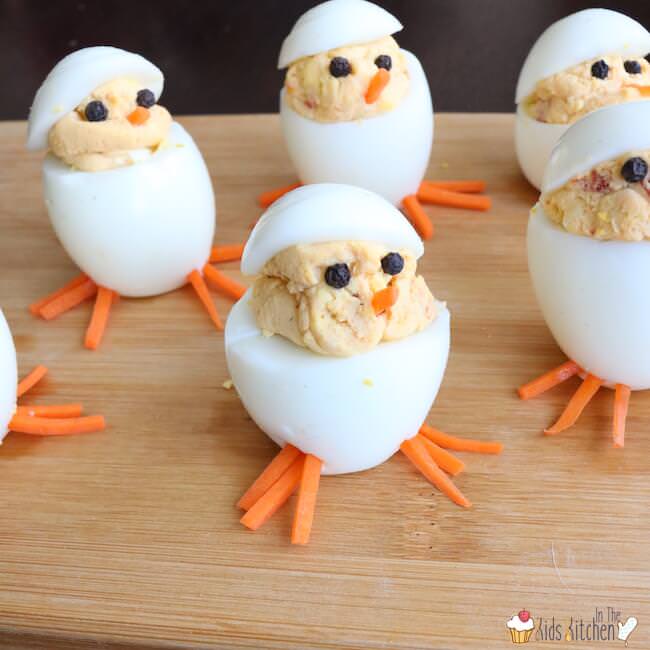 18- Deviled Eggs Chicks | In The Kids' Kitchen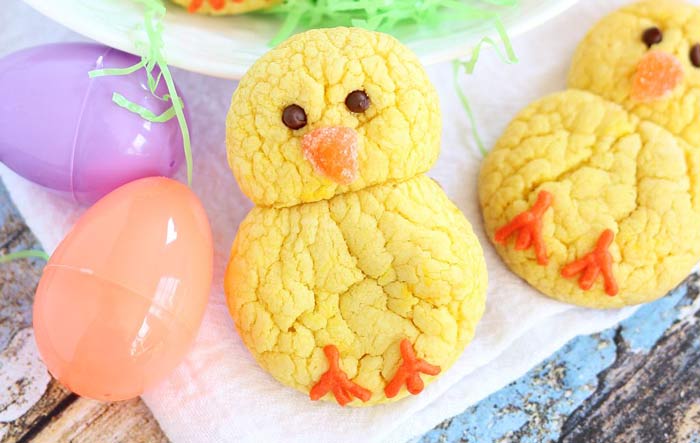 19- Easter Chicks Lemon Cookies | The Gold Lining Girl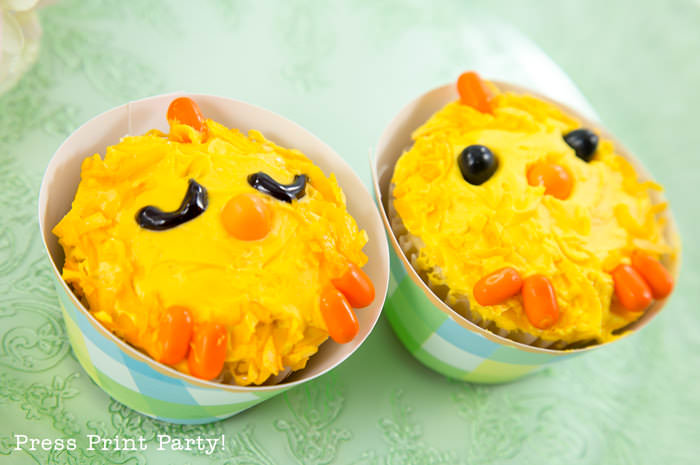 20- Easter Chick Cupcakes | Press Print Party!
More Easter Goodness
Nests, flowers, butterflies, sheep, and lambs are all welcomed signs of spring.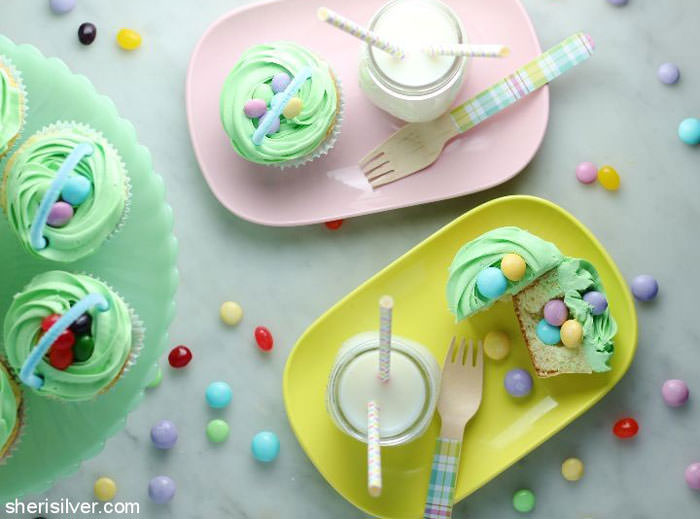 21- Surprise Cupcake Baskets for Spring | Sheri silver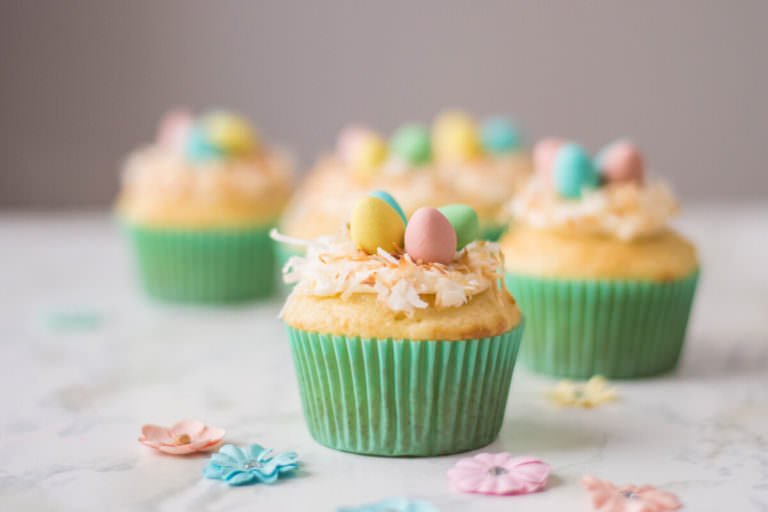 22- Bird's Nest Cupcakes | 5 Minutes For Mom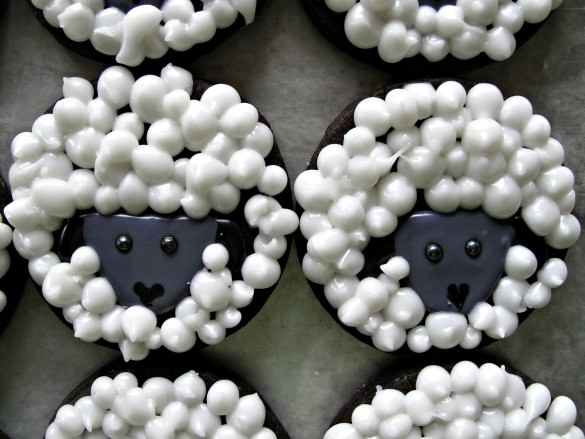 23- Sugar Cookie Sheep | The Monday Box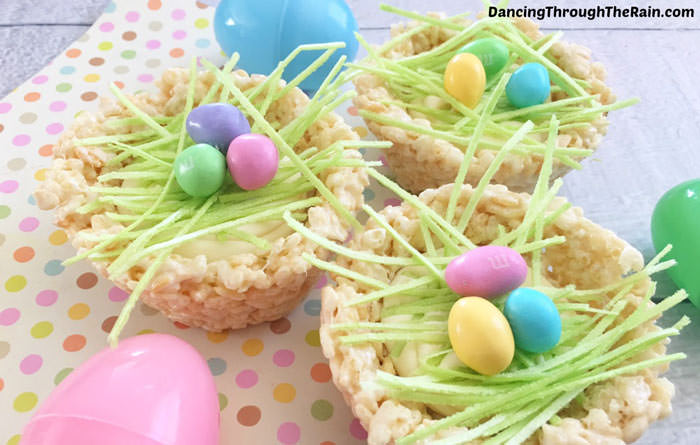 24- Rice Krispies Nests | Dancing Through The Rain
These Rice Krispie nests are the epitome of springtime with the pastel colors, design, and use of Rice Krispies.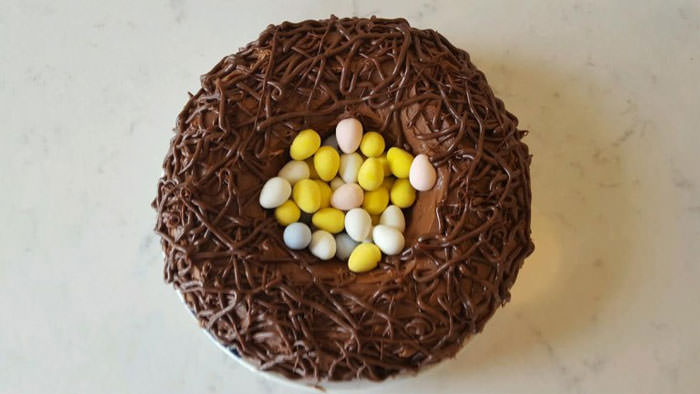 25- Robin's Nest Cake Recipe | Mama's Geeky
I love the added detail of the chocolate icing on top. And everyone knows that the chef gets first dibs on any excess chocolate.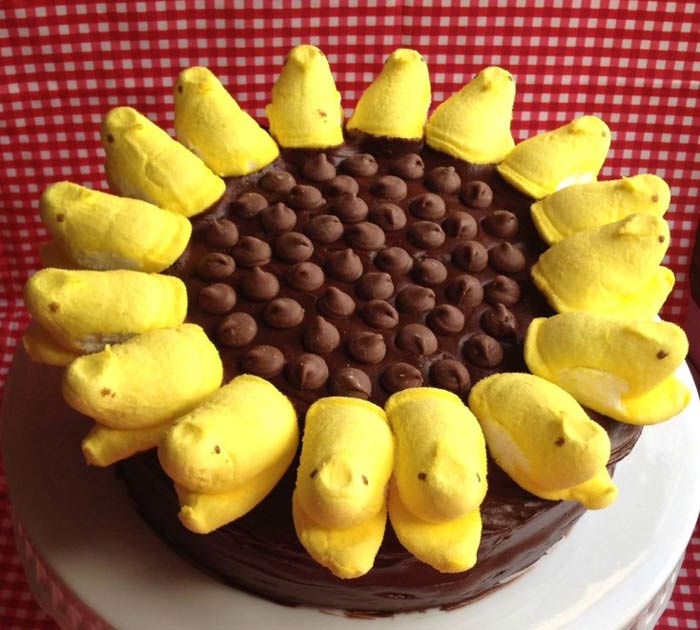 26- Peeps Sunflower Cake | Mission to Save
Using marshmallow peeps and chocolate chips to make a sunflower is so creative yet so simple.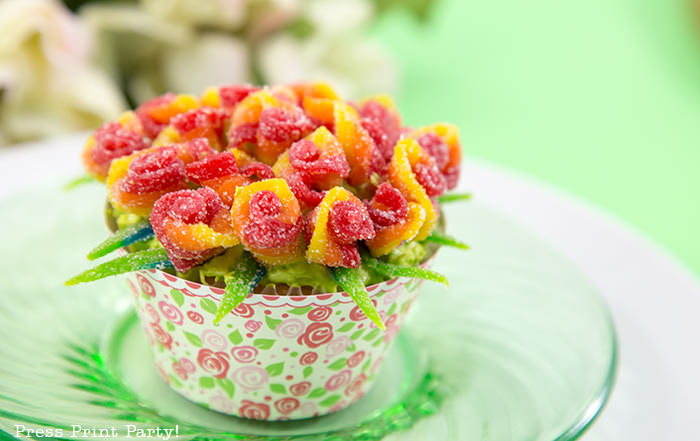 27- Stunning Rose Bouquet Cupcakes | Press Print Party!
With some cellophane wrap, these cupcakes would be a lovely addition to Easter baskets.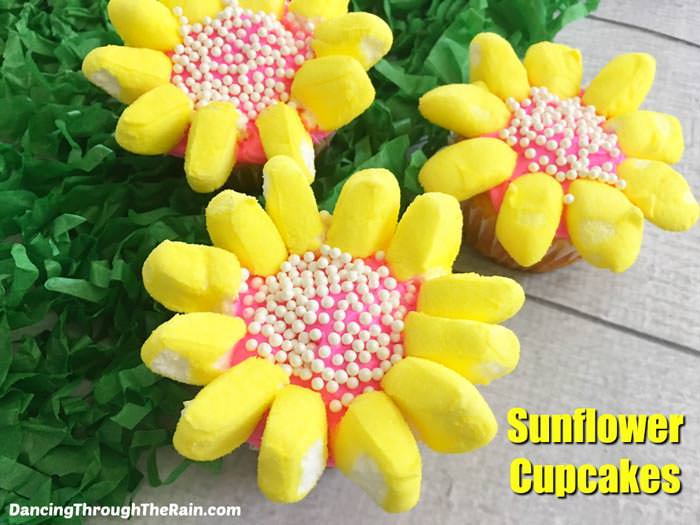 28- Sunflower Cupcakes | Dancing Through The Rain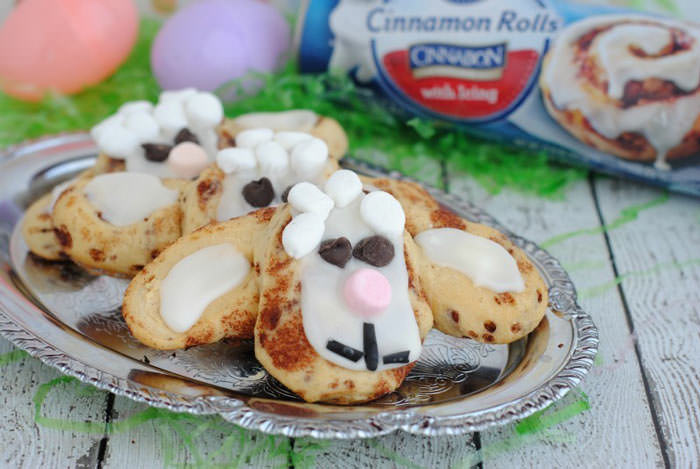 29- Lamb Cinnamon Rolls Recipe | This Mama Loves
If you're looking for Easter bunny cinnamon rolls, check out the instructions for lamb cinnamon rolls. You could adapt the cream cheese frosting design to be bunnies but you may find you like the lamb option.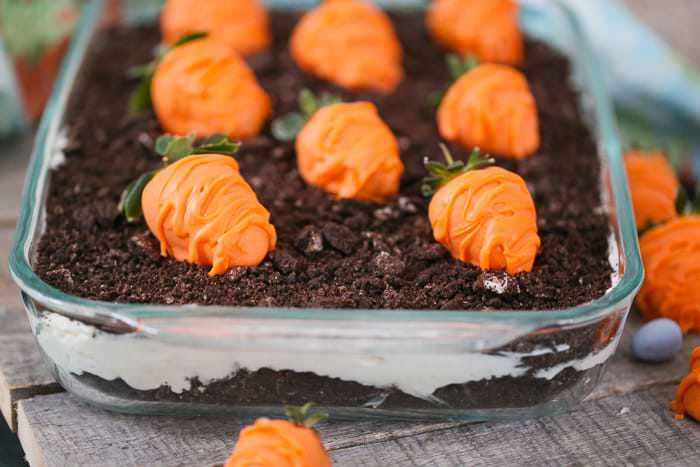 30- Oreo Dirt Pudding Cake | The Baking ChocolaTess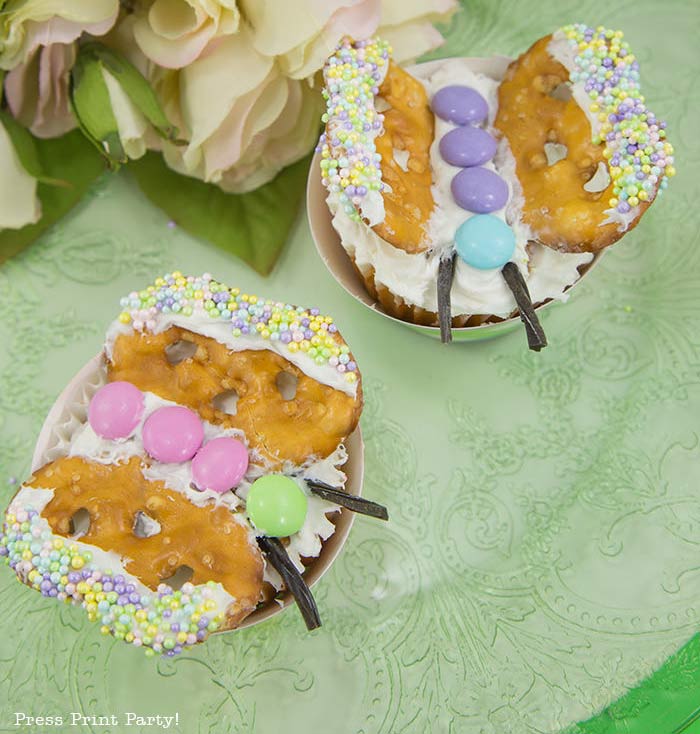 31- Simple Butterfly Cupcakes DIY | Press Print Party!
These butterfly cupcakes are the perfect combination of salty and sweet.
What do you think? Can you picture your beautiful Easter dessert table? I sure hope there are one or two of those treats you can't wait to make. Please tell me in the comment which one is your favorite!
And don't forget to pin it: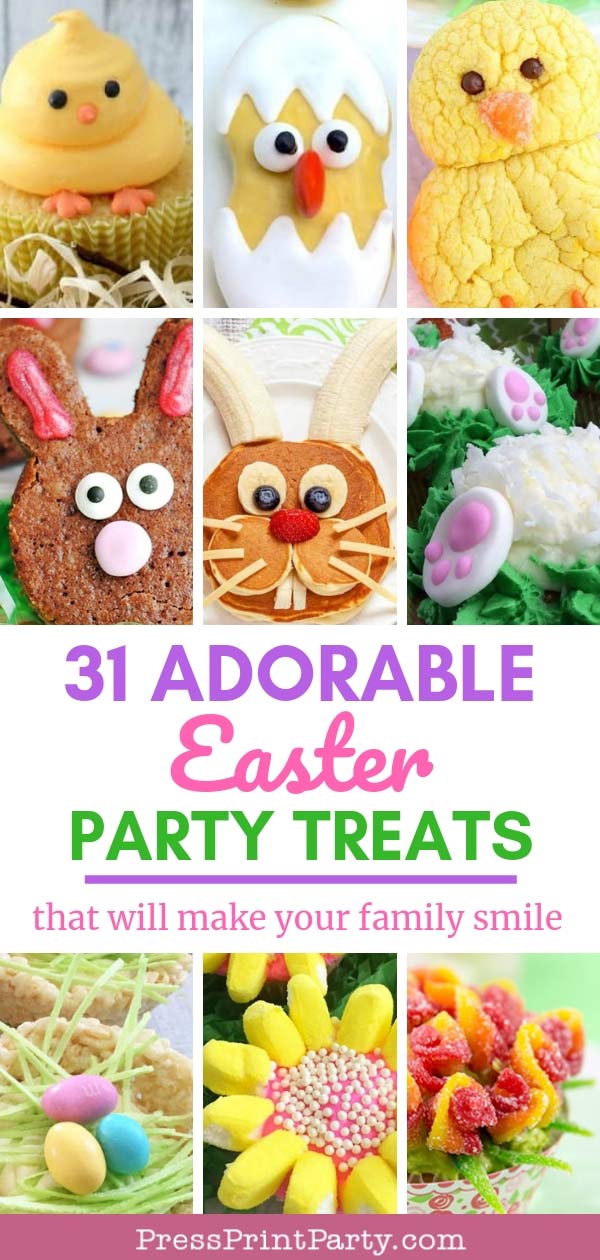 Check our Easter printables!