Is anyone else excited about the adorable Easter charcuterie board ideas floating around the internet these days? The textures, colors, ingredients, and overall visual appeal will make your Easter board a treat both for the eyes and for the taste buds.
If you've read my step-by-step instructions for making a DIY charcuterie board, I hope you're now confident that you're capable of building your own beautiful Easter charcuterie board. You should also know that I am a charcuterie purist.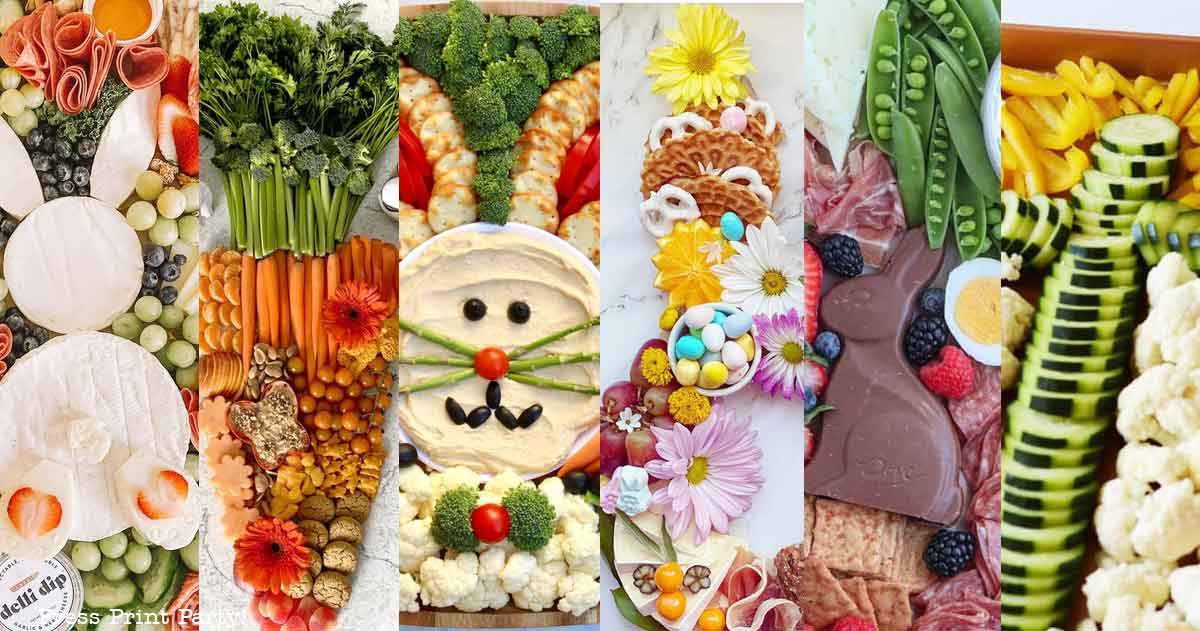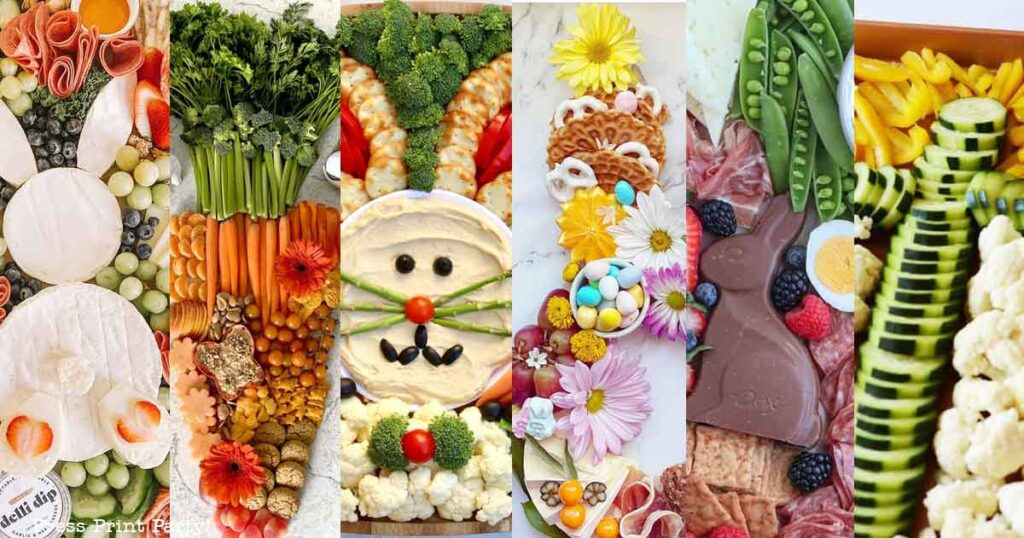 This post may contain affiliate links. If you purchase something through one of my links, I may receive a small commission. Thank you for your support!
As a charcuterie snob, I stand by the rule that if it doesn't have cured meat (better yet a variety of meats), it's not a charcuterie board.
The French word was created from two words, chair cuite which literally means cooked meat. So your veggie tray may be awesome, your cheese platter may be divine, and your doughnut display may be mouthwatering. But if you're calling it charcuterie it must….. absolutely…… without exception…… have meat.
OK. I'll take a deep breath now and step down off my soap box.
I couldn't come up with any other meaningful way to arrange this list so I've organized each of these Easter boards from meatiest to least meaty.
I also added a section just for individual Easter treats, like cheese balls, that can be added to your board for the perfect supplement.
Among the extra items that can be added to your delicious grazing board are Peeps! If you are a Peeps fanatic, like some people I know, don't miss my post on 12 cool Peeps ideas where I've compiled some great Peeps ideas for both kids and adults to enjoy.
The style of your Easter gathering will help determine what kind of board is best for you. Kids might enjoy different shapes more, like Easter bunnies and carrots. And if you are prepping an entire Easter meal, you may want to make your board smaller so your guests will have room for all the other delicious offerings.
All of the ideas I've included use ingredients that you can find at your local grocery store. I'm sure this list will include a couple of charcuterie platters or grazing boards that you'll be eager to make for your Easter holiday.
Ready to check out these beautiful Easter charcuterie board ideas? Let's get started!
---
Traditional Easter Charcuterie Boards Ideas
Remember how I said I'm a charcuterie purist? These are the legit traditional charcuterie boards. In this section, salami roses and meats in all different shapes and sizes abound.
---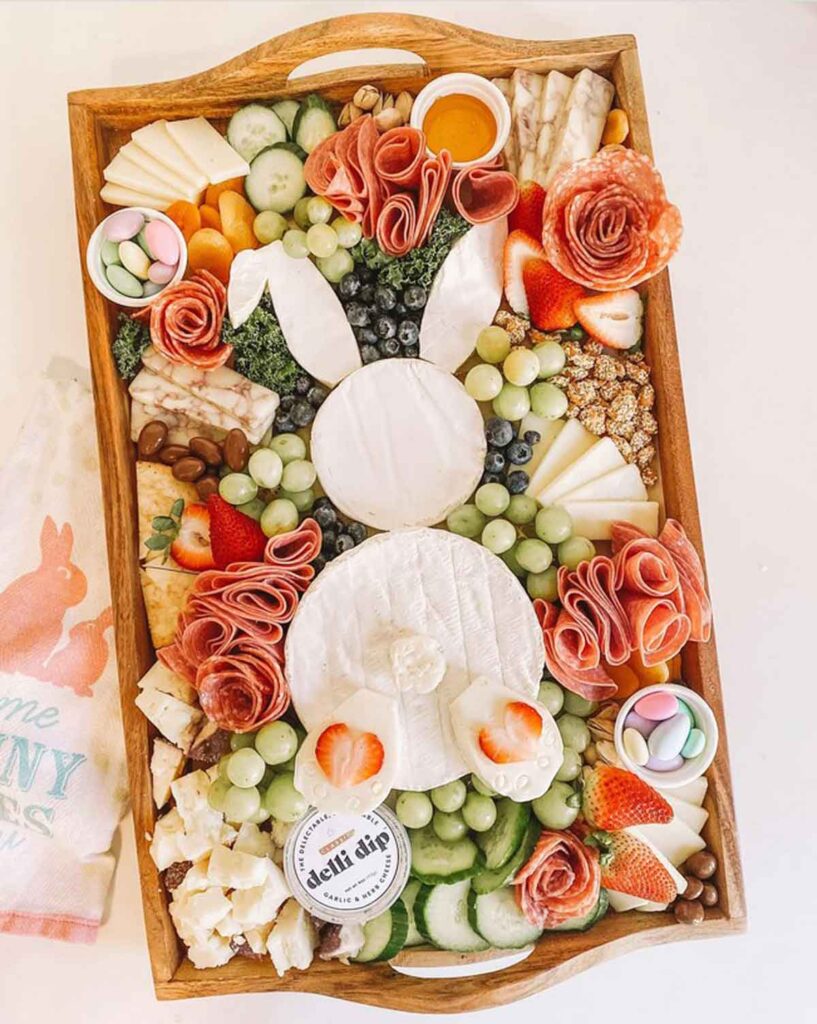 This Easter charcuterie board from Bardelli Boards' Instagram feed is just gorgeous. As you can see, they used a tray instead of a board, which is what I recommend using in my charcuterie board tutorial. The bunny's body and ears are most likely made with brie and Camembert cheeses. I'm going to guess the feet and tail are cut up jicama but I'm not sure. The heart-shaped strawberries on top of the paws are just precious.
---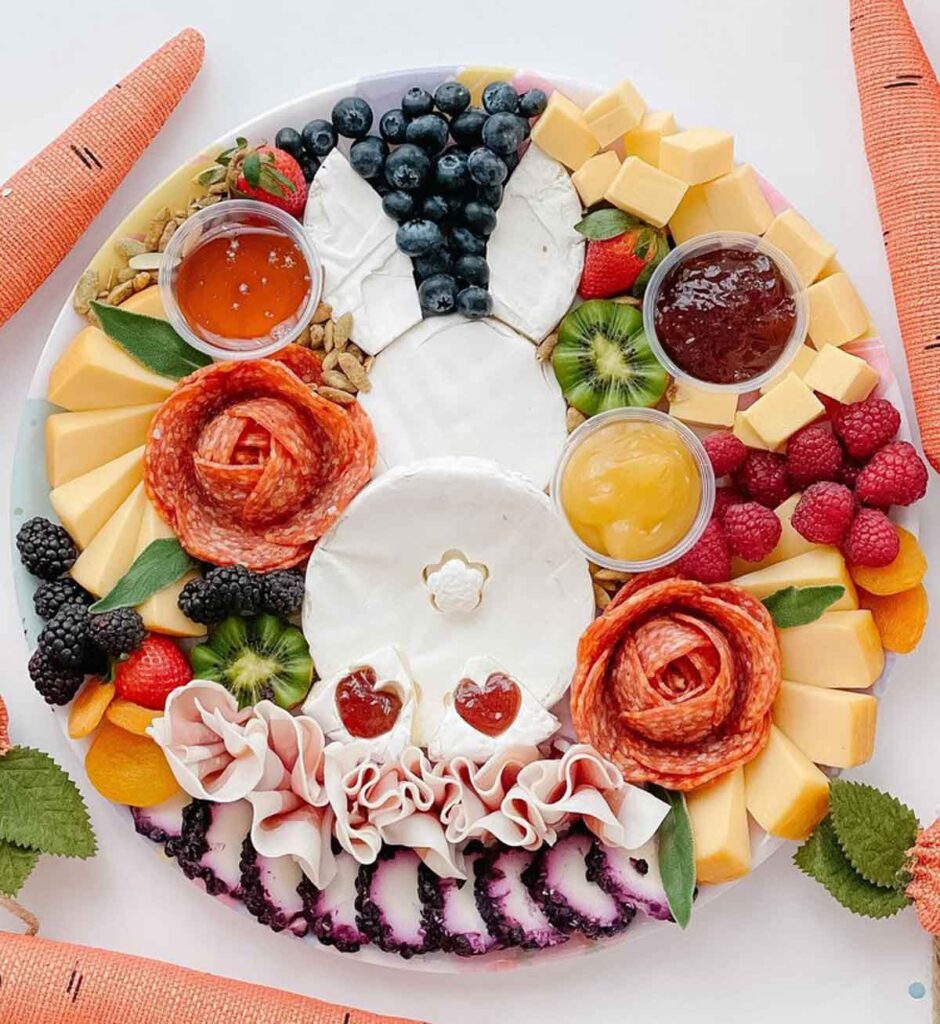 This brie cheese bunny from the Cheese Chica is her interpretation of the one above but the feet are different. They seem to be made with small triangles of brie with a hole cut in a heart shape and filled with strawberry jam. The salami roses are giant and probably made with the help of the rim of a wine glass.
---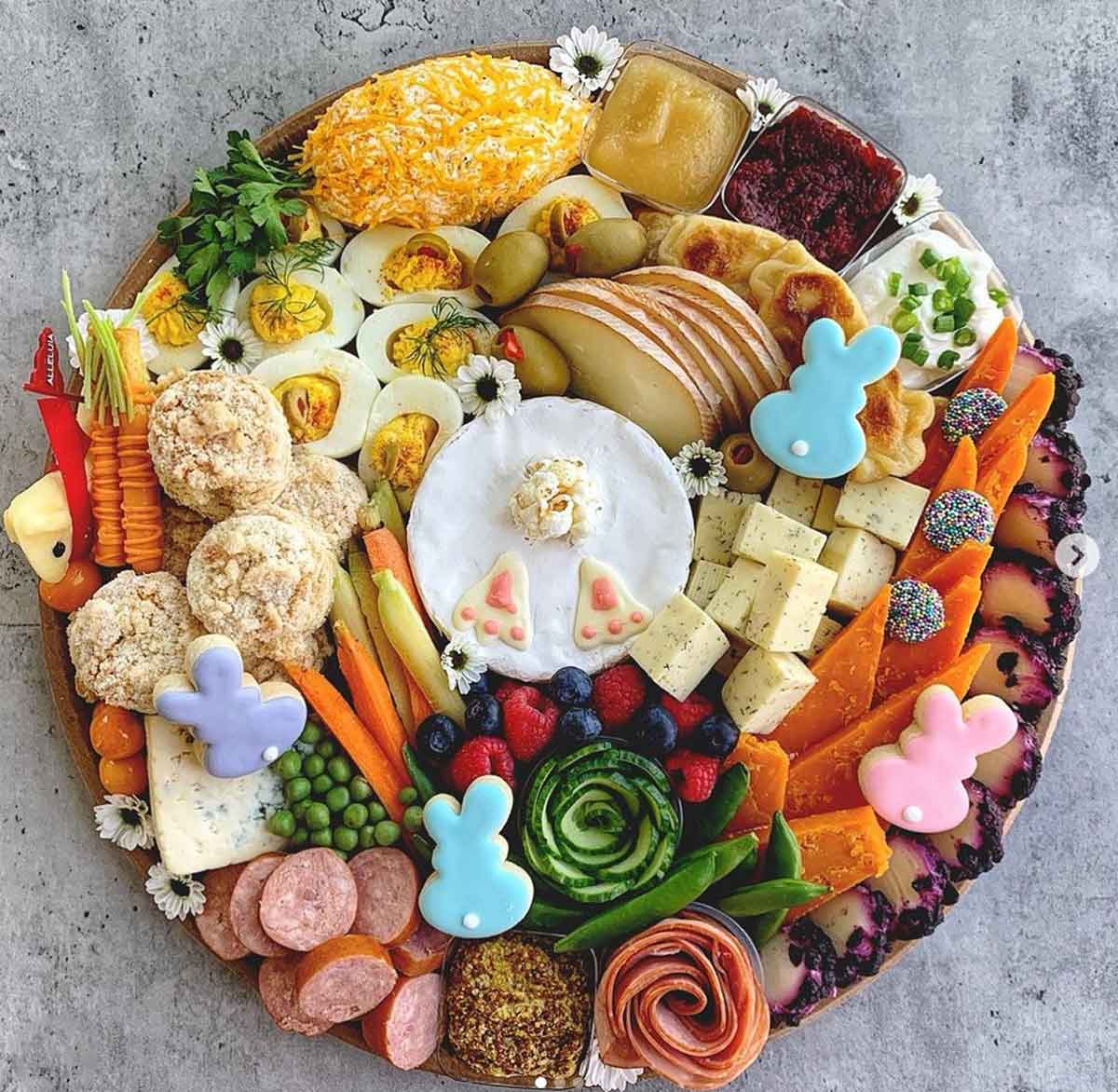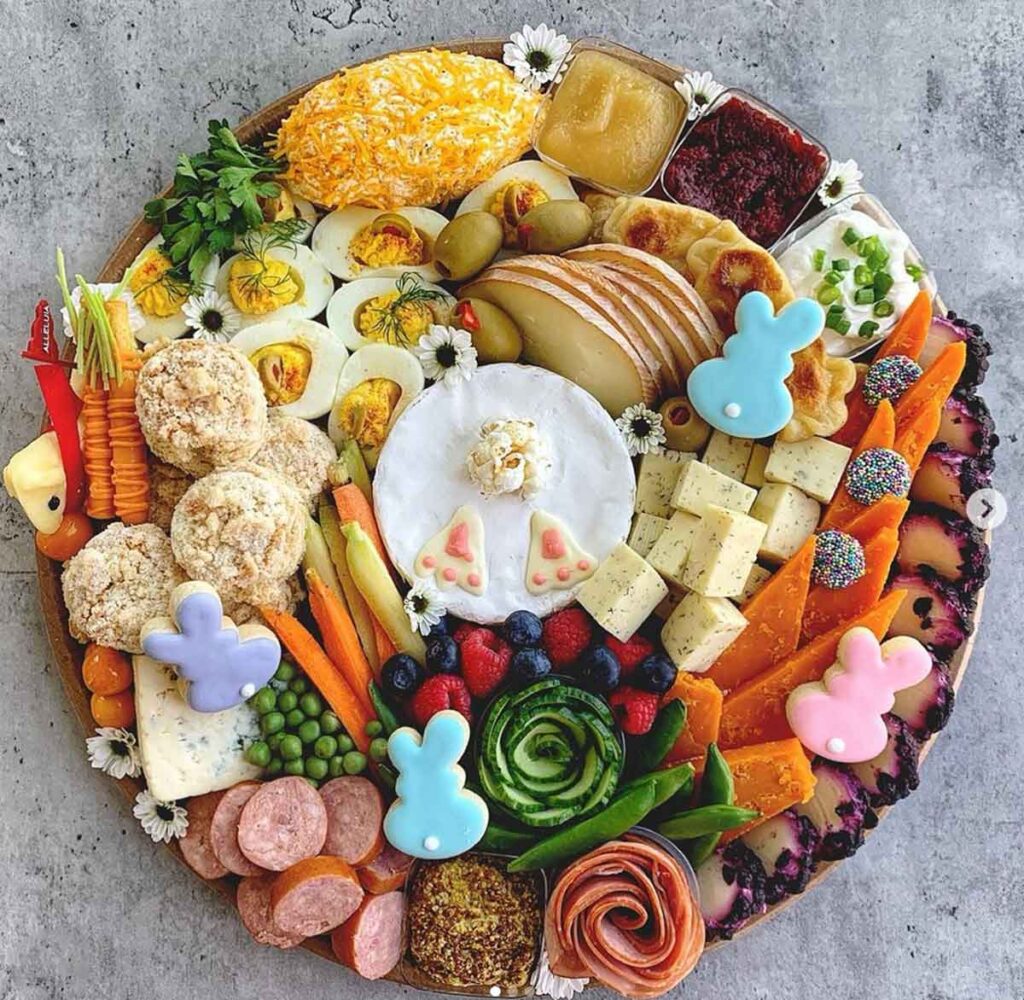 I love the variety of this board from A Board Above. The addition of deviled eggs gives it that definite Easter feel. I'm guessing the bunny feet are made with candy wafers melted in the microwave and poured on a piece of wax paper. The bunny tail looks like a small popcorn ball.
---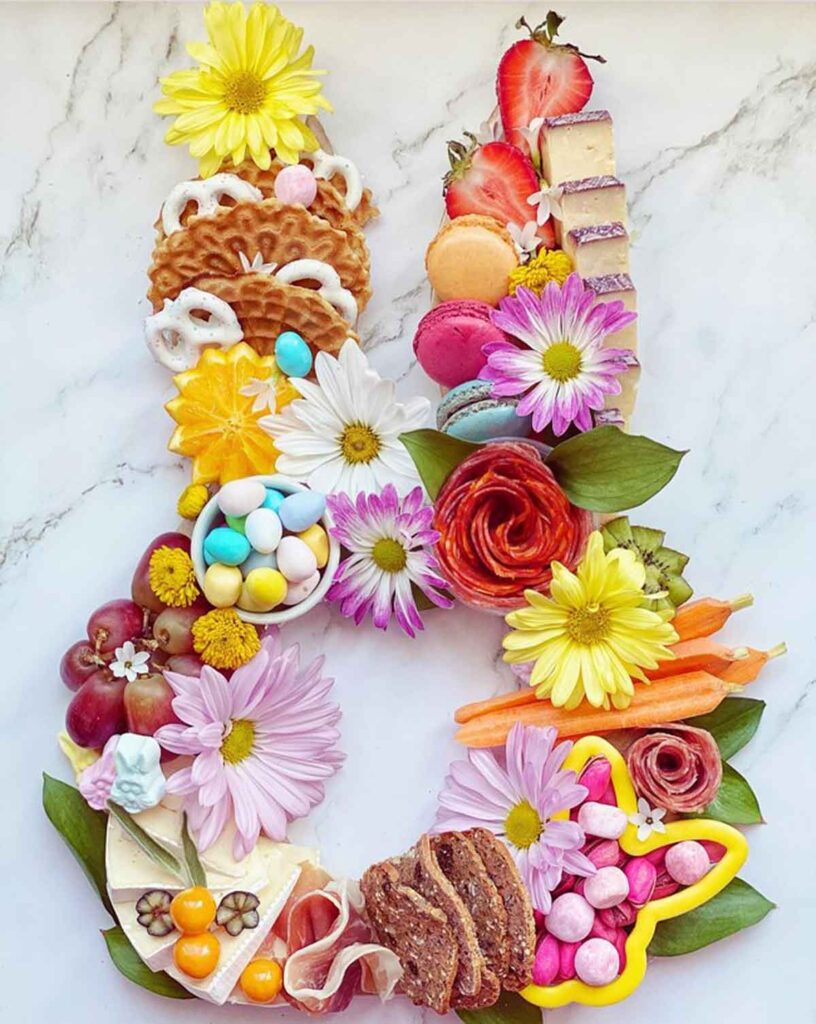 Sometimes all it takes is to arrange your items in the right shape. Grazeland did just that with this bunny-shaped grazing board. The addition of leaves and Easter flowers means that this board is a little light on edible offerings but has an amazing dramatic pop.
---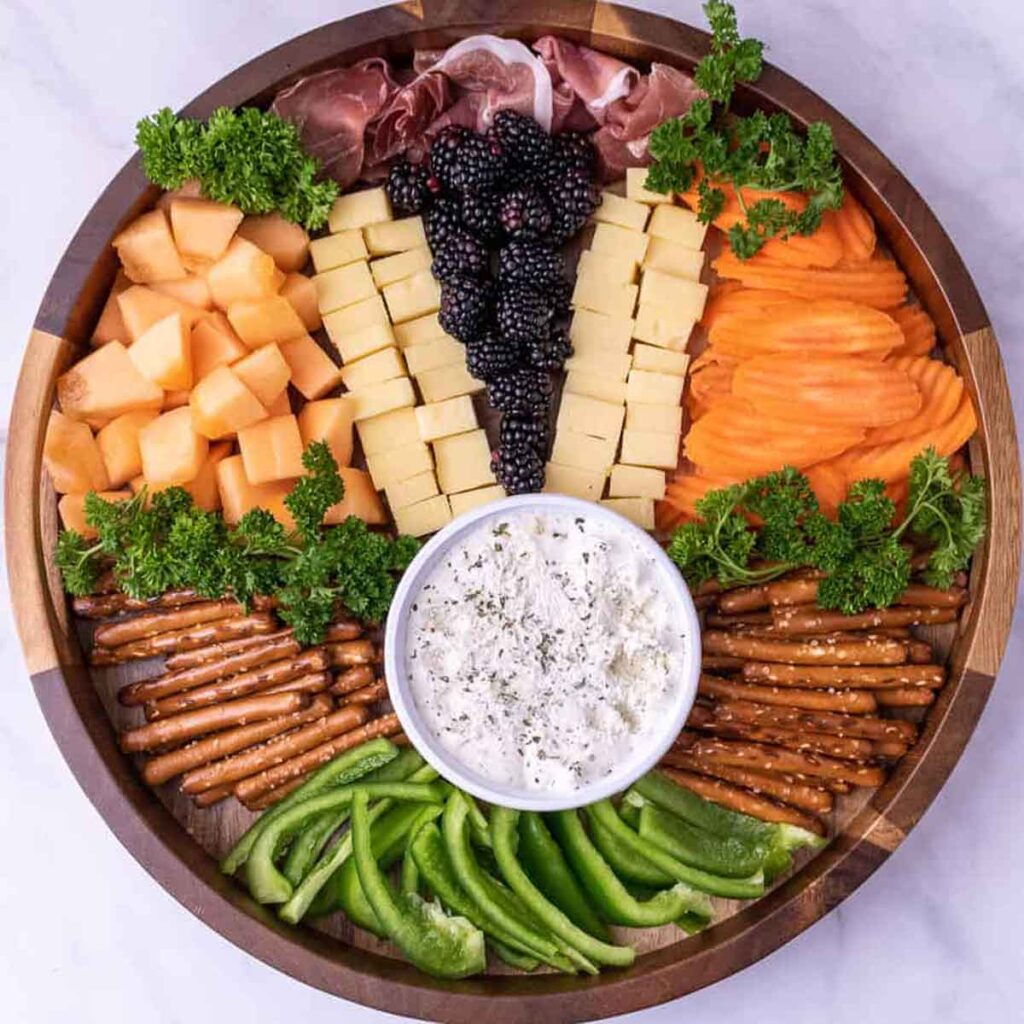 This adorable Easter charcuterie board in the shape of an Easter bunny face is much easier to achieve for a newbie while still keeping with the Easter theme. This design utilizes simple food items that won't cost a ton of money. Smack of Flavor uses cheese spread for their cheese board, but you could also do ranch or artichoke dip if you prefer.
---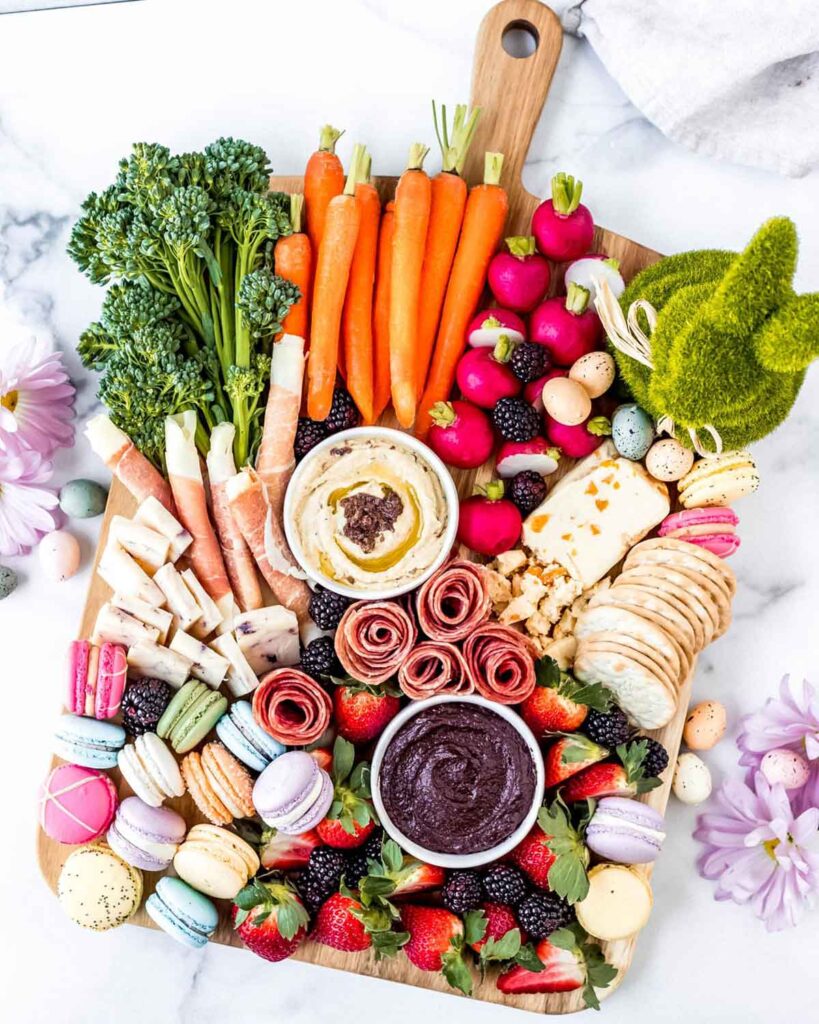 This gorgeous board from Wanderlust & Wellness makes me want to eat it right now. As a fan of both hummus and tapenade, this board was made for me! And the pastel colors of the macarons are the perfect addition.
---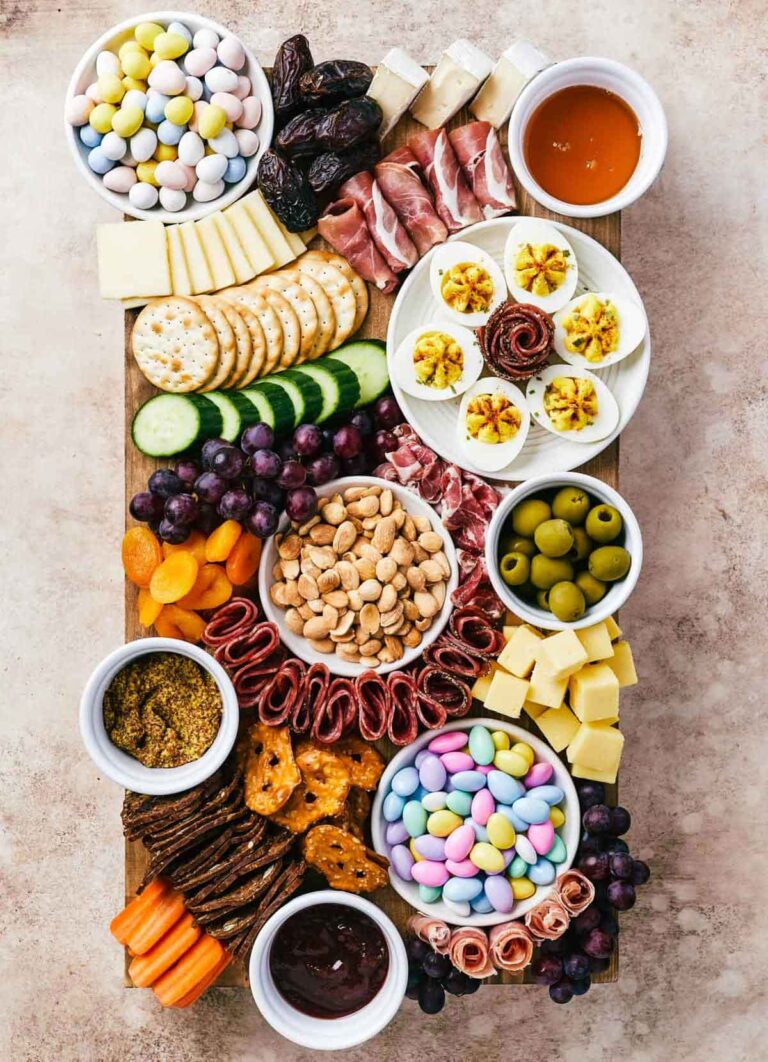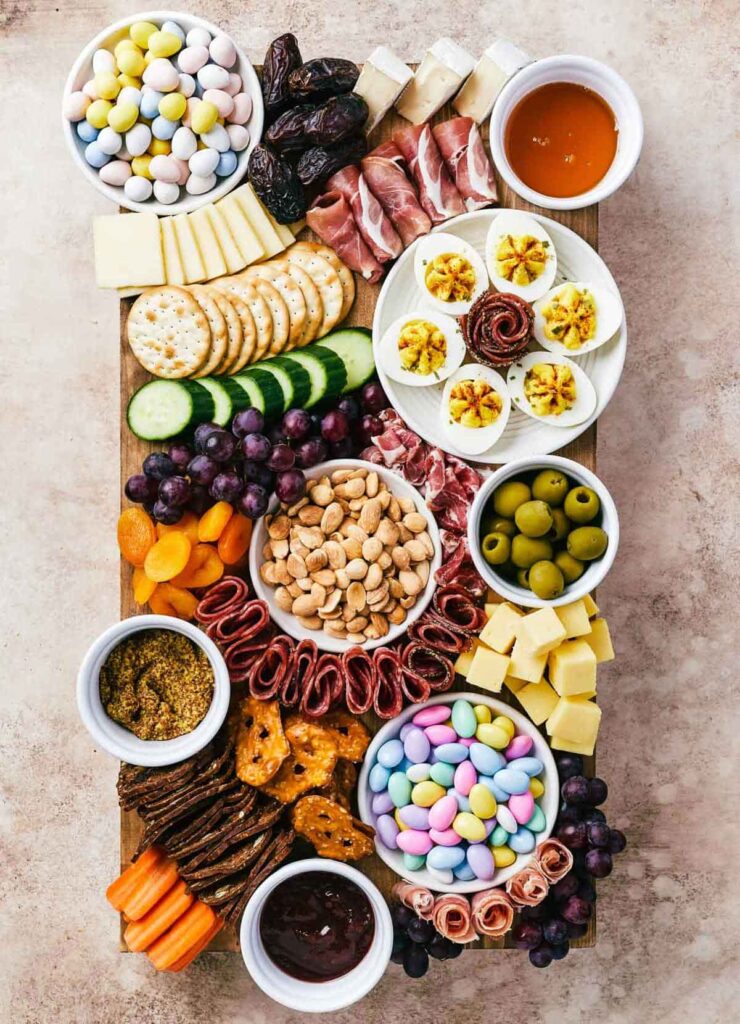 Anyone else getting hungry? Easy Weeknight Recipes offers a beautiful board that features a few options for dipping, including honey, strawberry preserves, and whole grain mustard. These items are eye-catching and they play well with the spring theme. I especially love the use of the pastel colored Jordan almonds.
---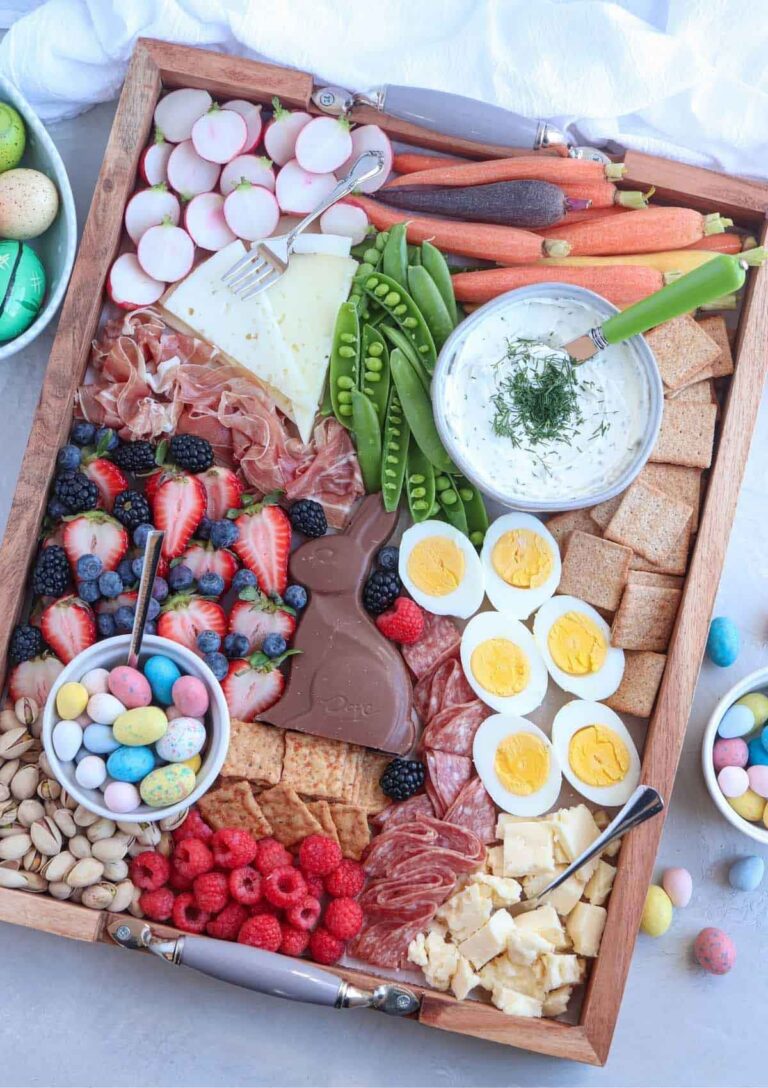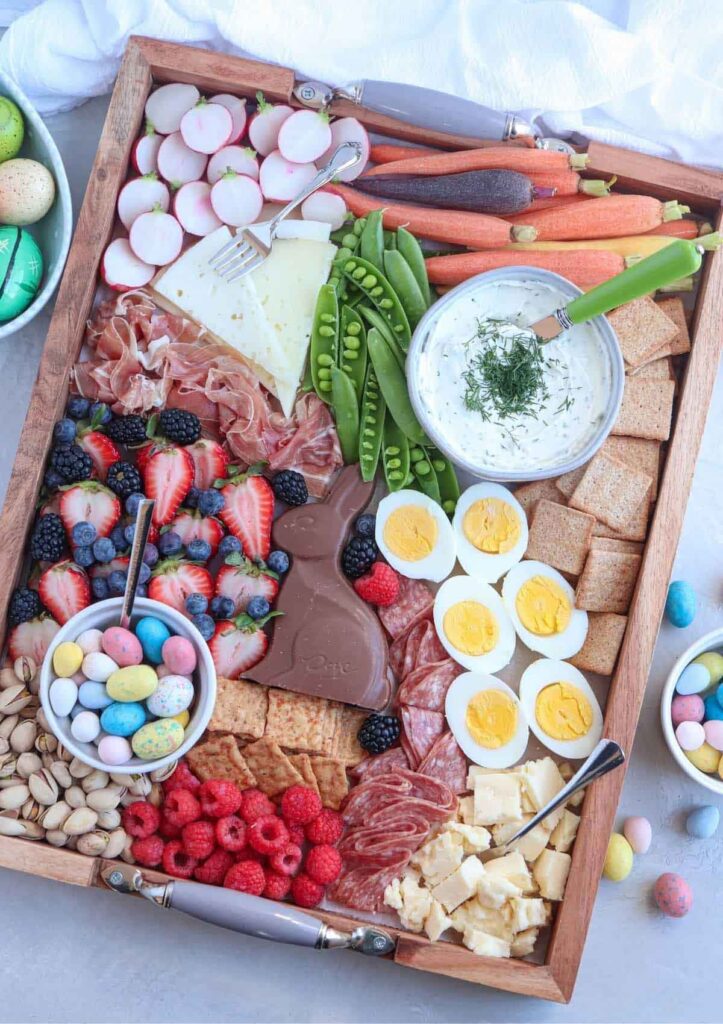 This board by Wholly Tasteful looks like it is fresh from the garden! What's more spring and Easter-themed than that? The chocolate bunny and robin's eggs make a great central focal point.
---
Creative Easter Snack Boards Ideas
If you're looking to add a little more creativity and a stronger Easter motif to your holiday table, check out these ideas. Some of these posts do claim to be an "easy holiday charcuterie board idea" or "Easter charcuterie board appetizer," but don't be misled. No meat equals no seat at the charcuterie board table!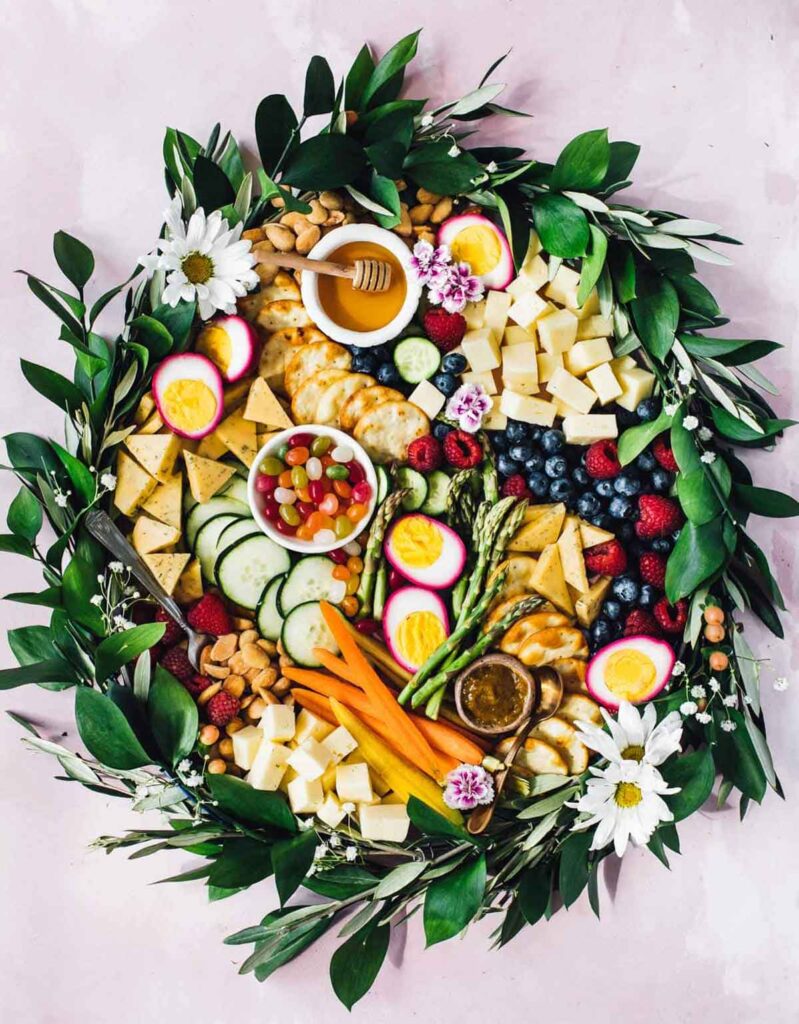 This breathtaking board from Heartbeet Kitchen embodies everything springtime should be! Did you see those beautiful pickled eggs? You could easily substitute deviled eggs if didn't happen to have eggs pickling in beet juice just sitting in your fridge. Don't forget the eye-catching jelly beans.
---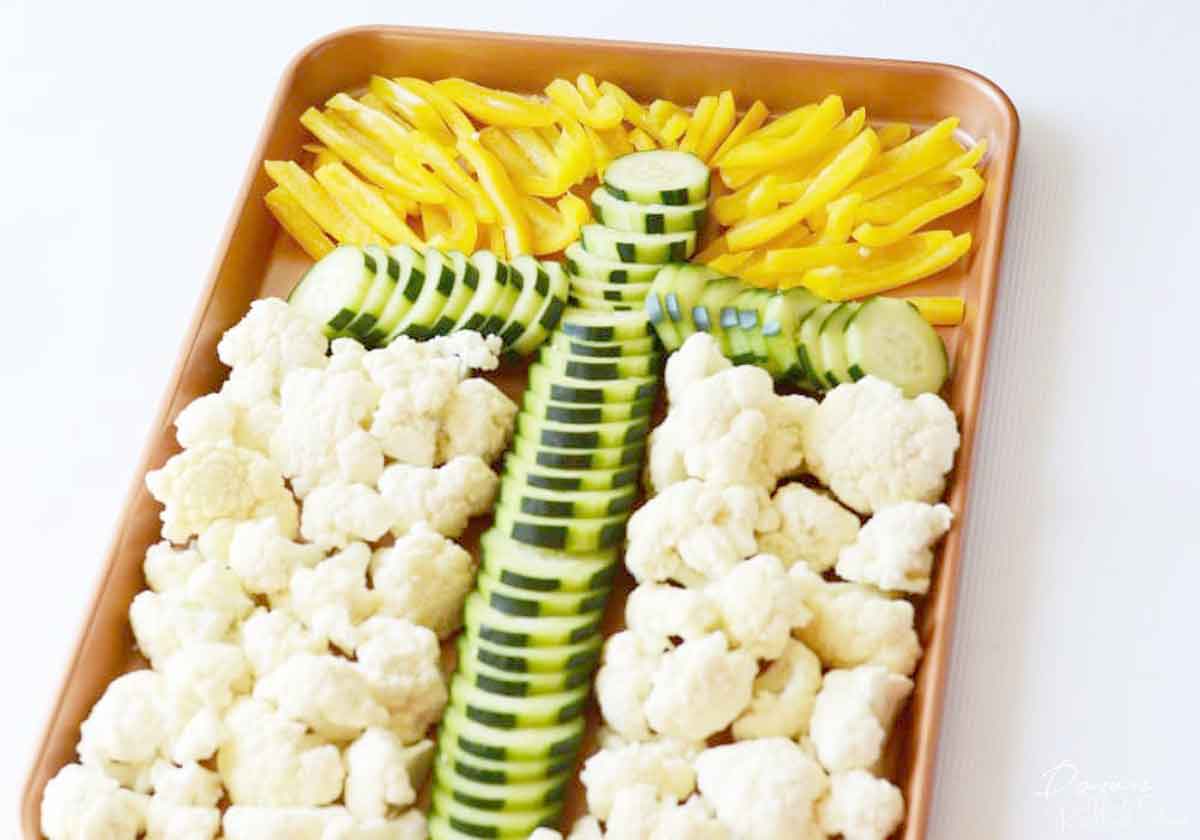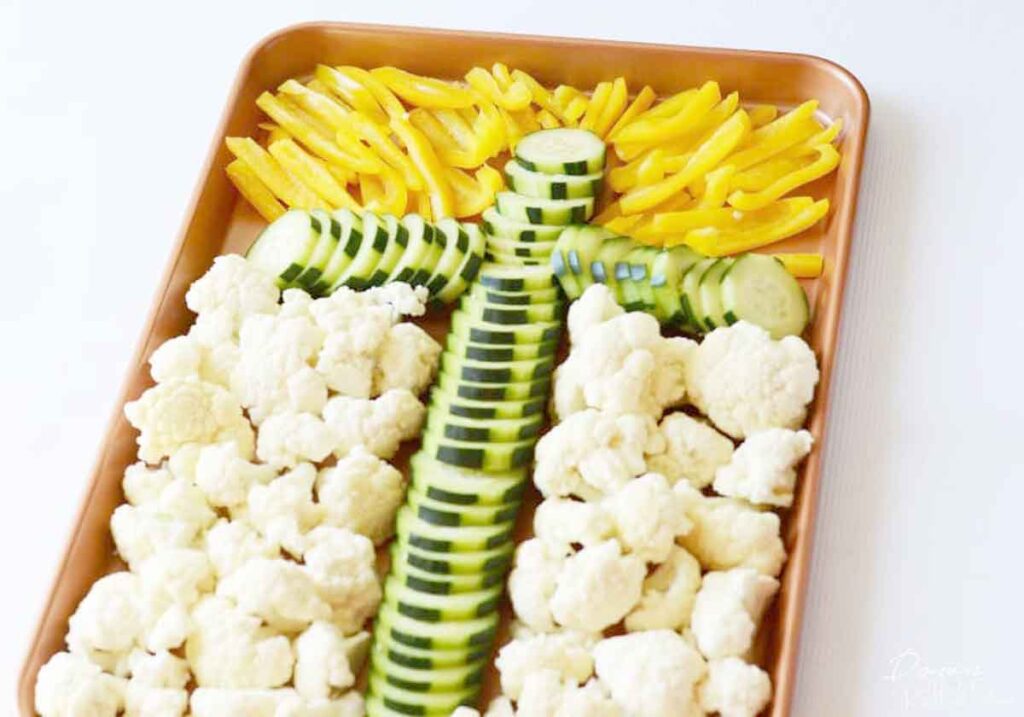 Here's a veggie homage to Easter's most important symbol, the cross. Down Redbud Drive offers a super easy, lighting-quick design using fresh vegetables.
---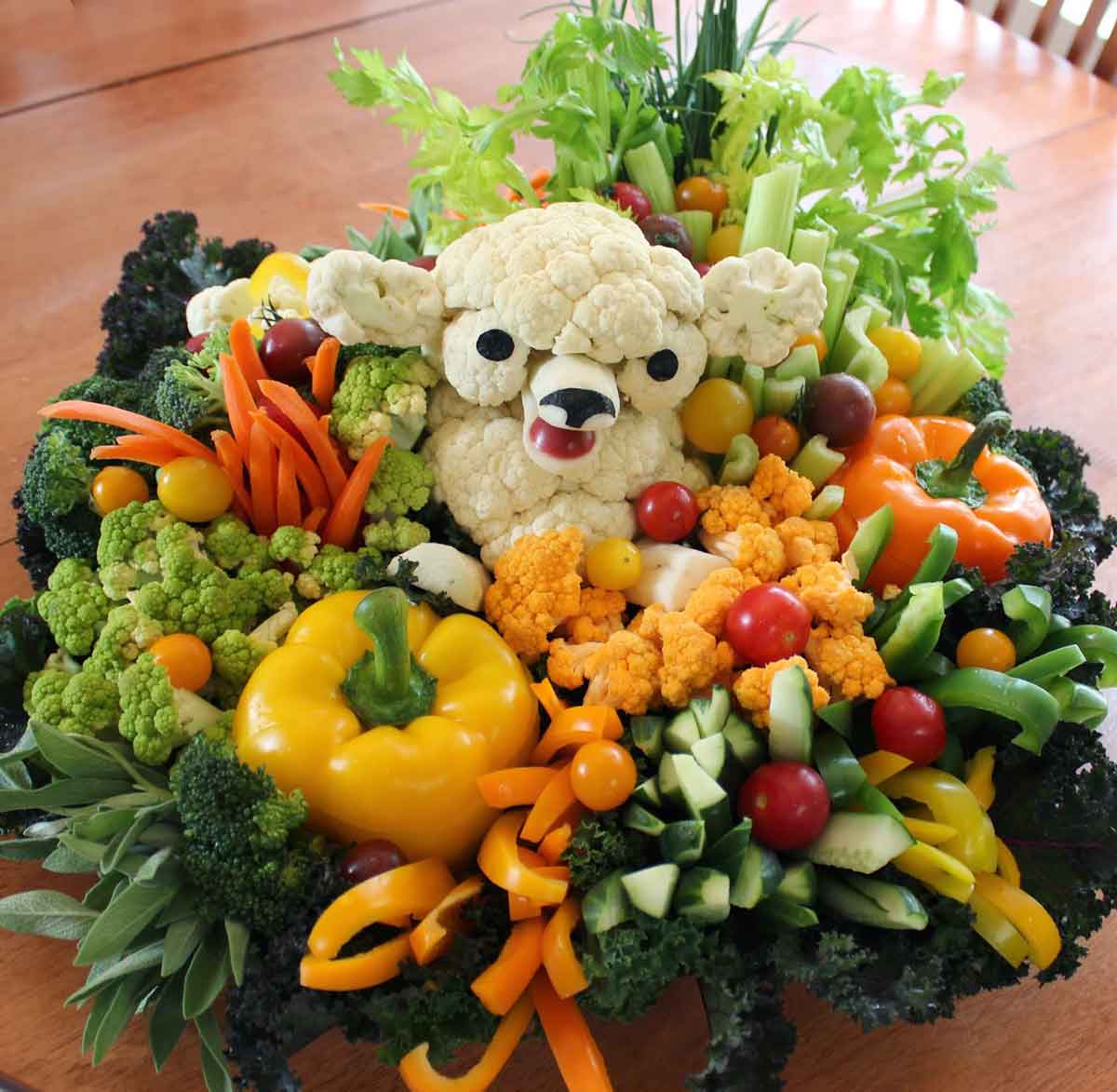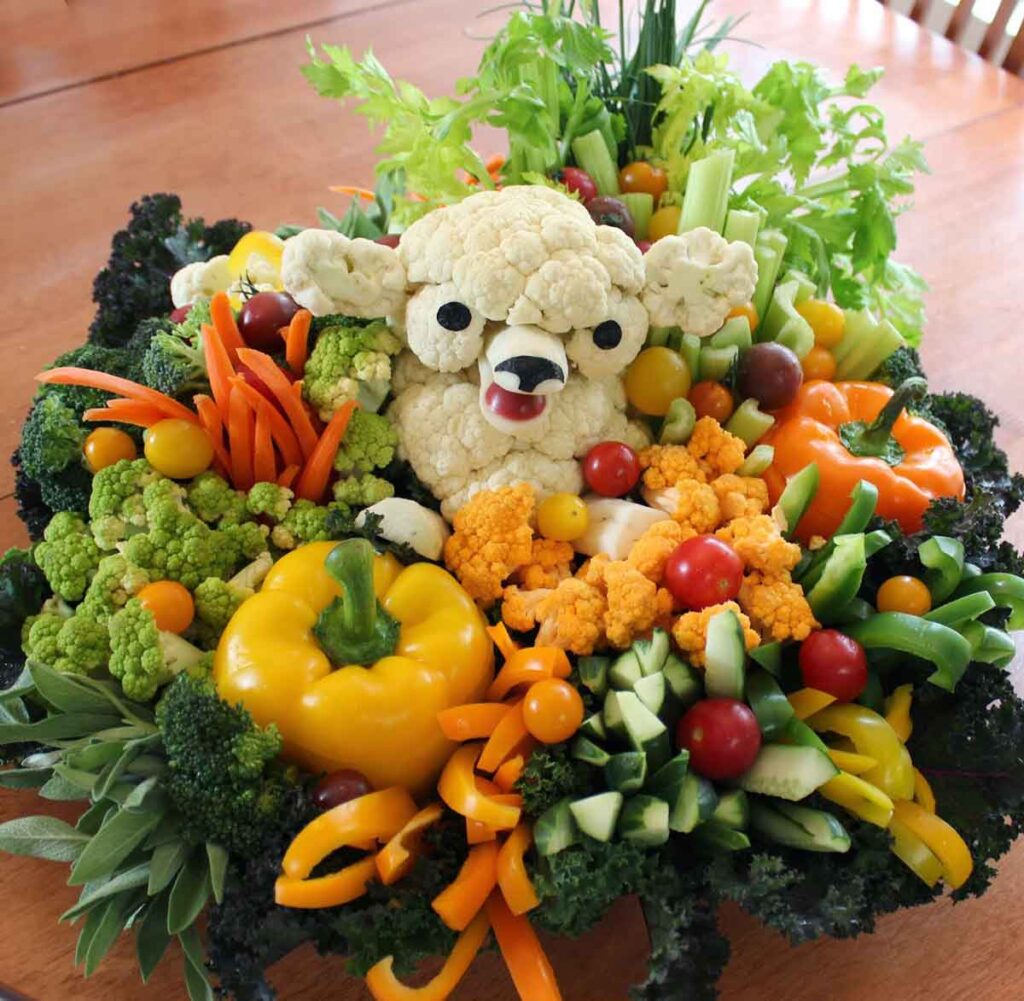 How cute is this veggie lamb from Vegan Mom Blog? Why create a simple veggie appetizer tray when you can sculpt an animal out of your food? This is sure to be a huge hit among kids. Go see her blog post for a step-by-step.
---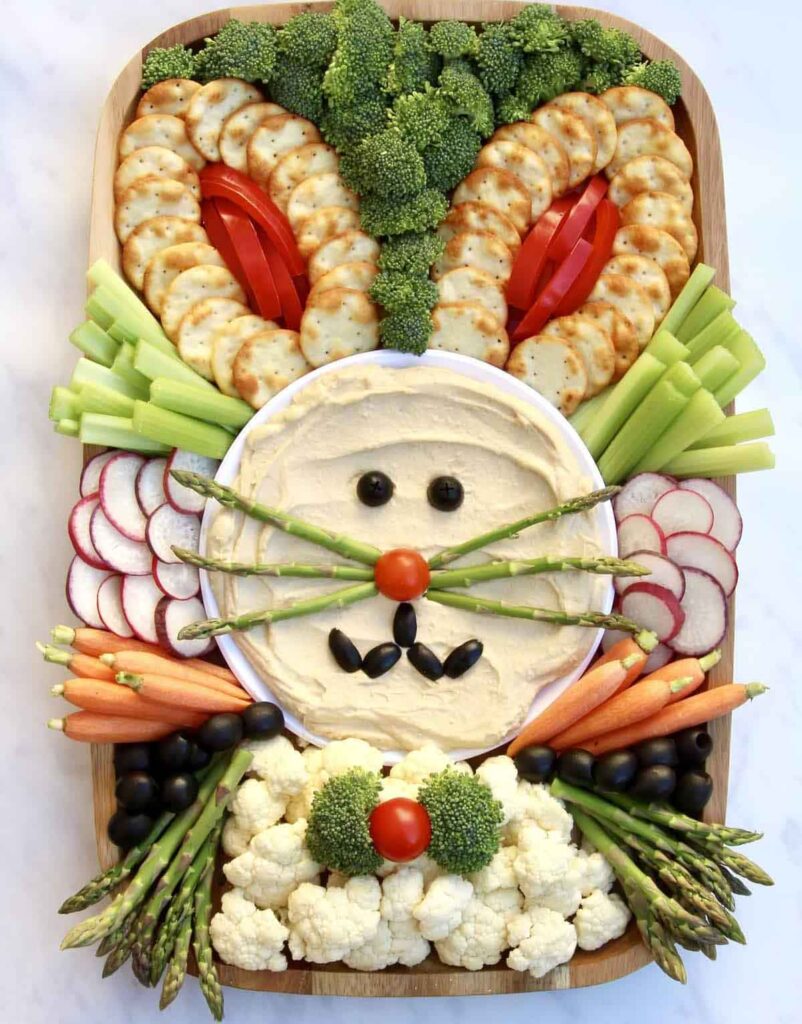 Your Easter guests will love this bunny snack board from The Bakermama. This design uses some tasty ingredients with easy assembly. The broccoli and cherry tomato bow tie is genius.
---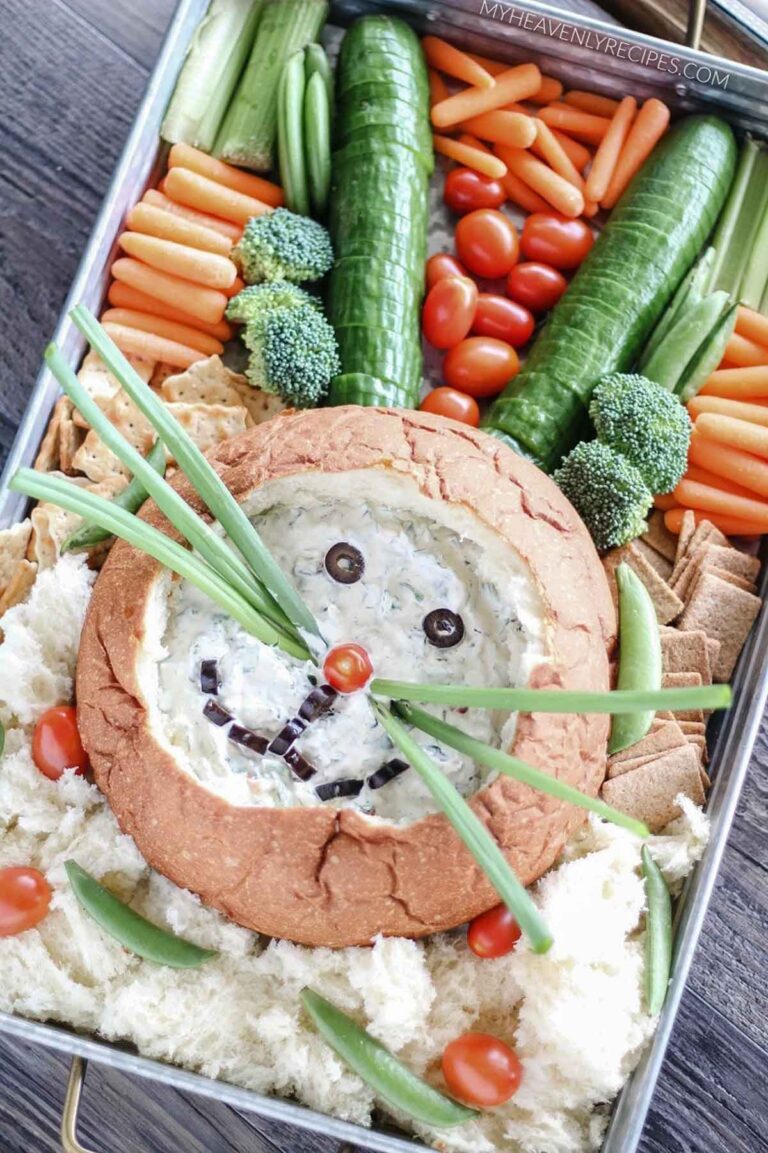 You probably didn't know your snack board needed a bunny bread bowl until now! My Heavenly Recipes uses simple ingredients like baby carrots, crackers, and tomatoes to fill in around the face of the bunny. They also kept the bread bowl pieces they removed to fill in the bottom!
---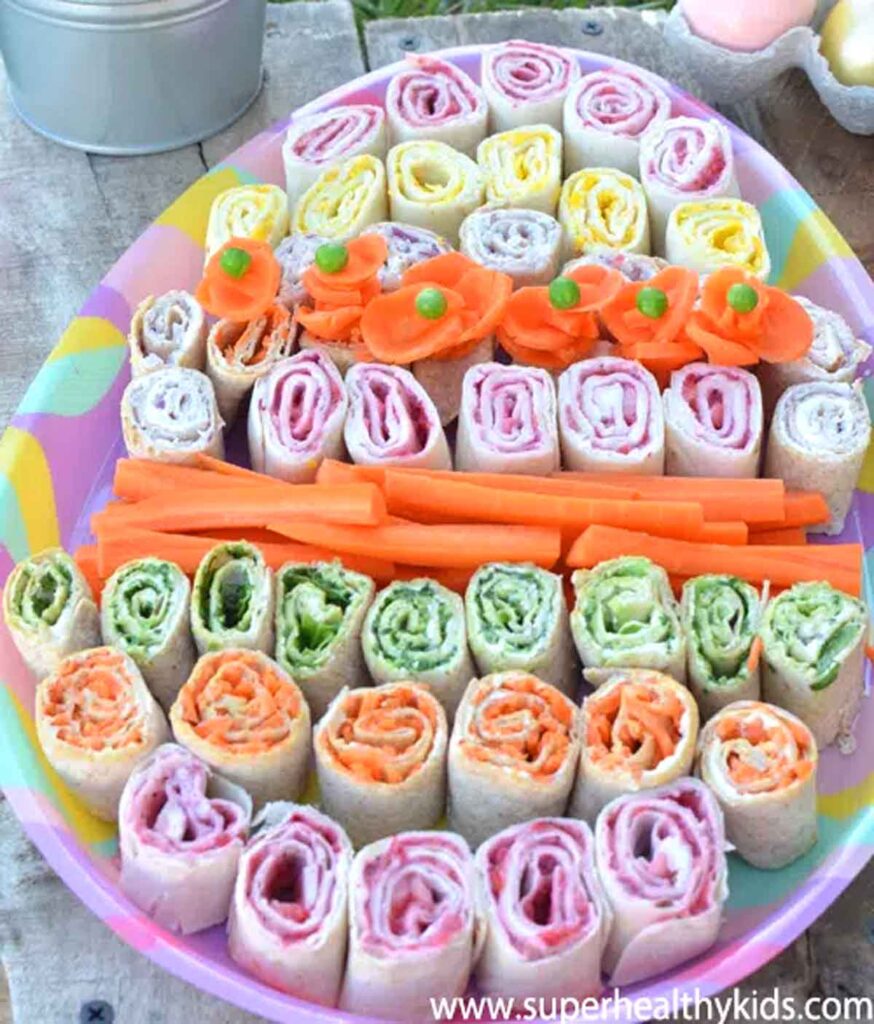 Super Healthy Kids filled this Easter egg shaped platter with lines of different colored cream cheese roll-ups. That's something I could totally see myself doing.
---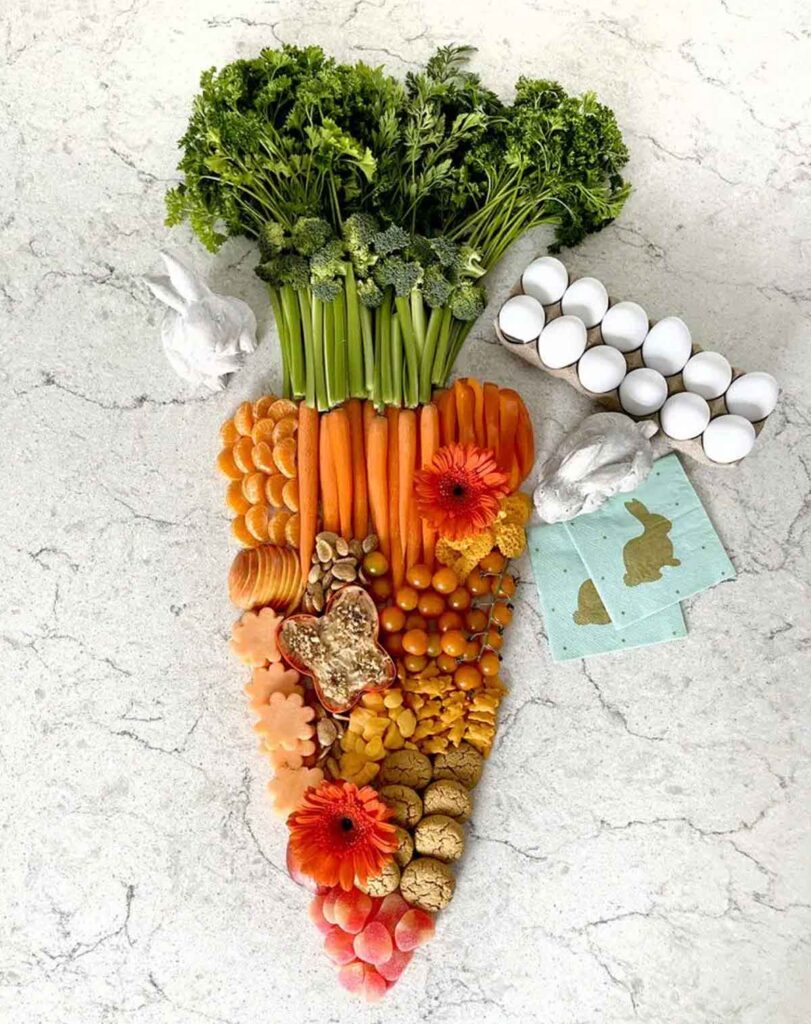 Parties with a Cause created a sweet and salty board. If you are the kind of person who loves foods that combine salty and sweet, don't miss this design. The combination of green and orange items to create a giant board shaped like a carrot is quite creative.
---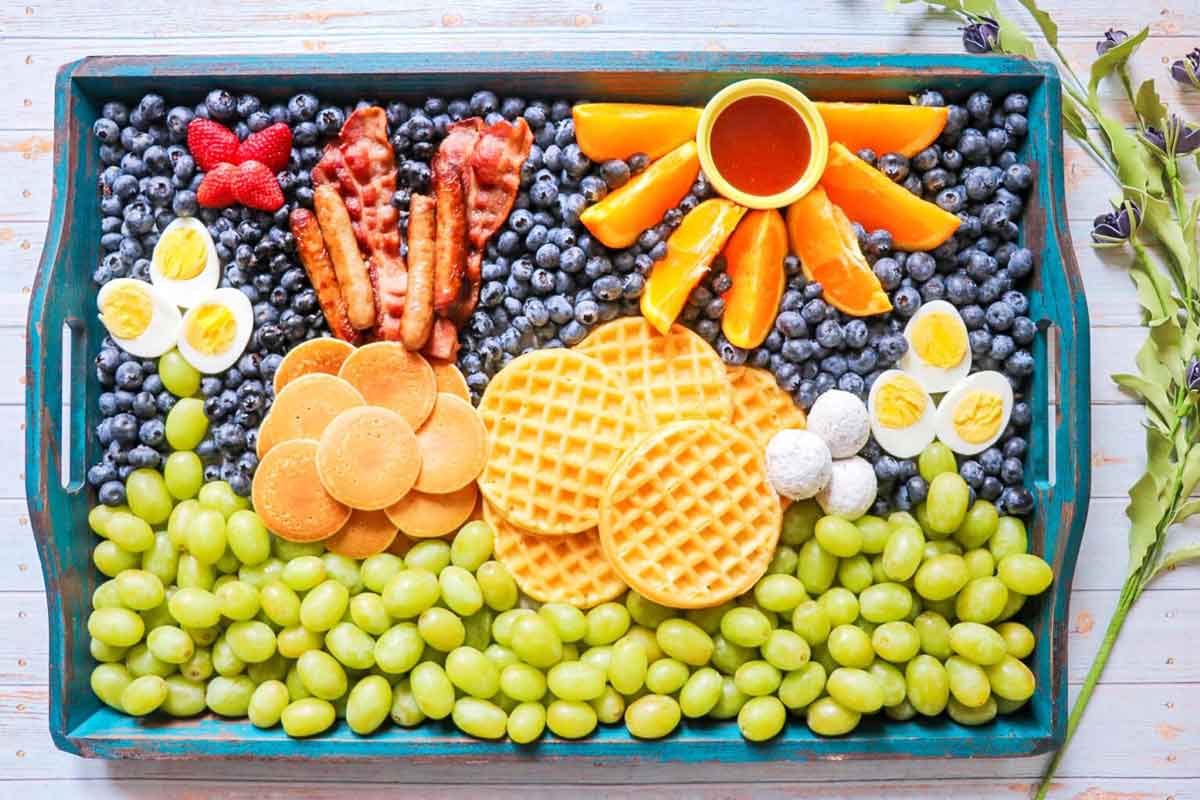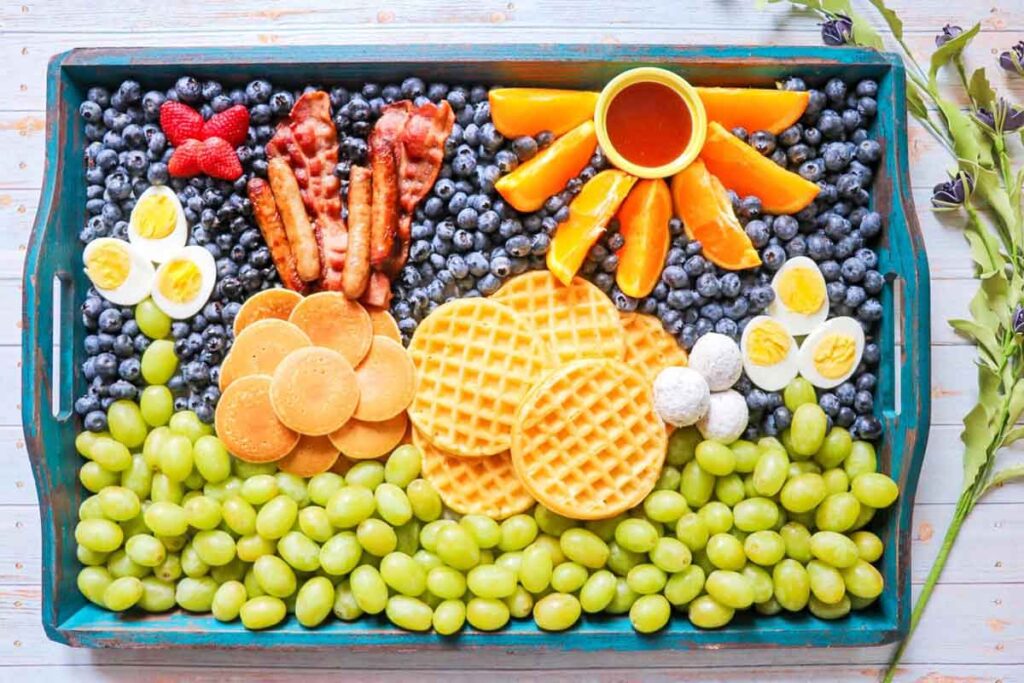 Easter breakfast, anyone? Fab Everyday offers a super cute breakfast spread that would be perfect for breakfast or brunch or even breakfast for lunch!
Easter Dessert Grazing Boards
Snack boards don't have to be salty. In fact, an Easter dessert board is especially appropriate because of the beautiful colors you can easily incorporate. This section features fresh fruit, colorful candies, peeps, chocolate bunnies, robin eggs, dried fruit, and more.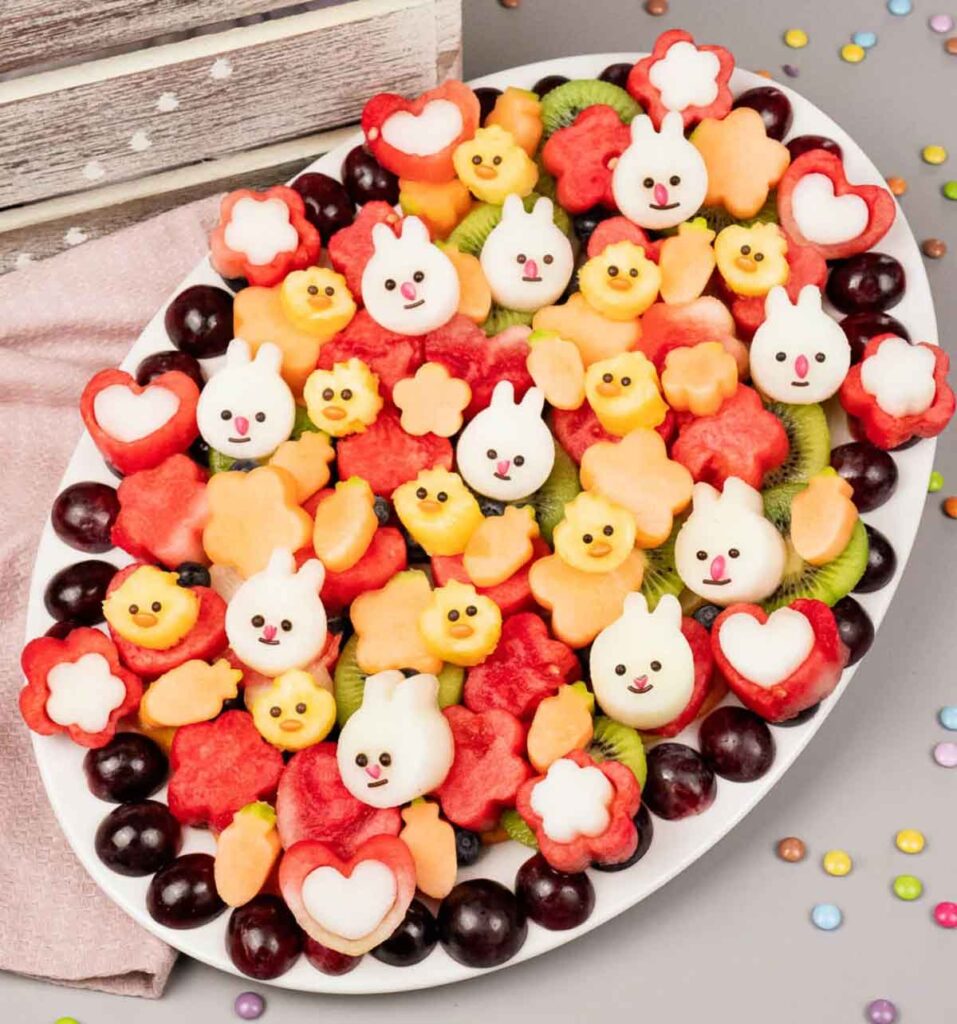 Flawless Food uses adorable cookie cutters to make the fruit into Easter shapes. They offer great tips and suggestions for picking fruit to cut or to simply use to fill in white space.
---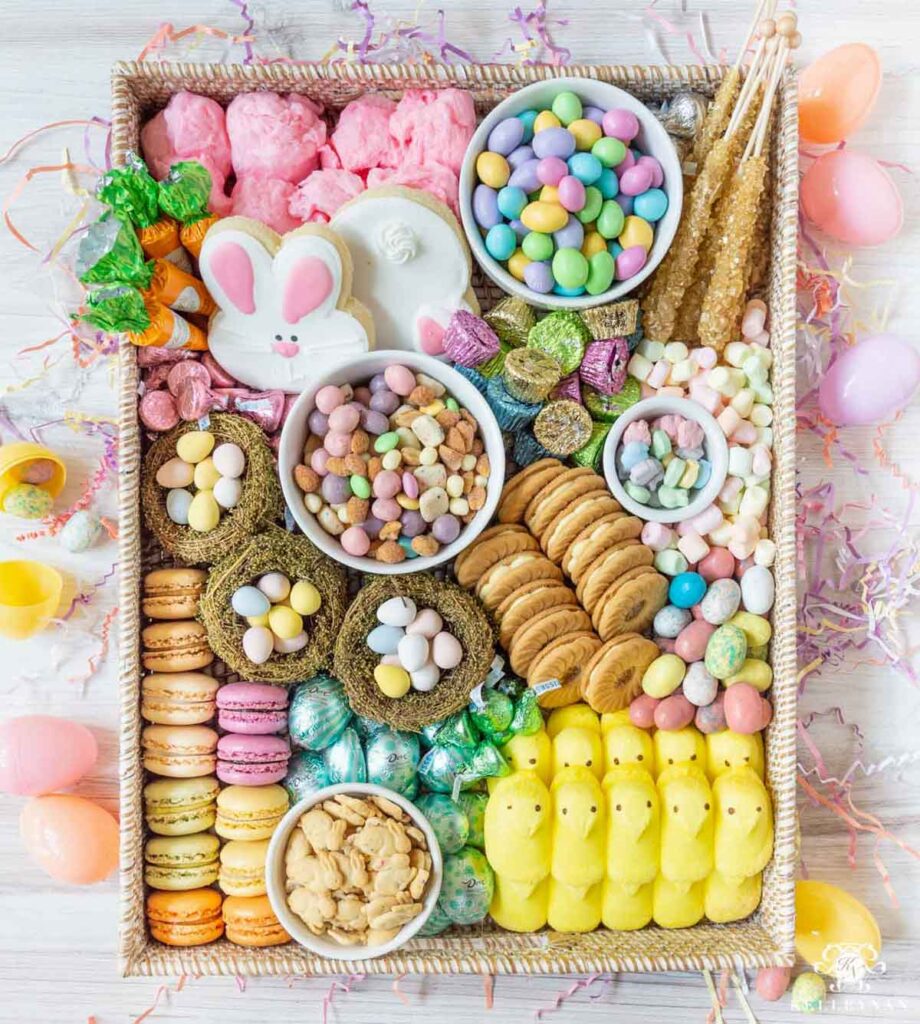 This board from Kelley Nan features so many tasty treats that your favorite Easter candy is sure to be represented! Whisps of cotton candy are even incorporated!
---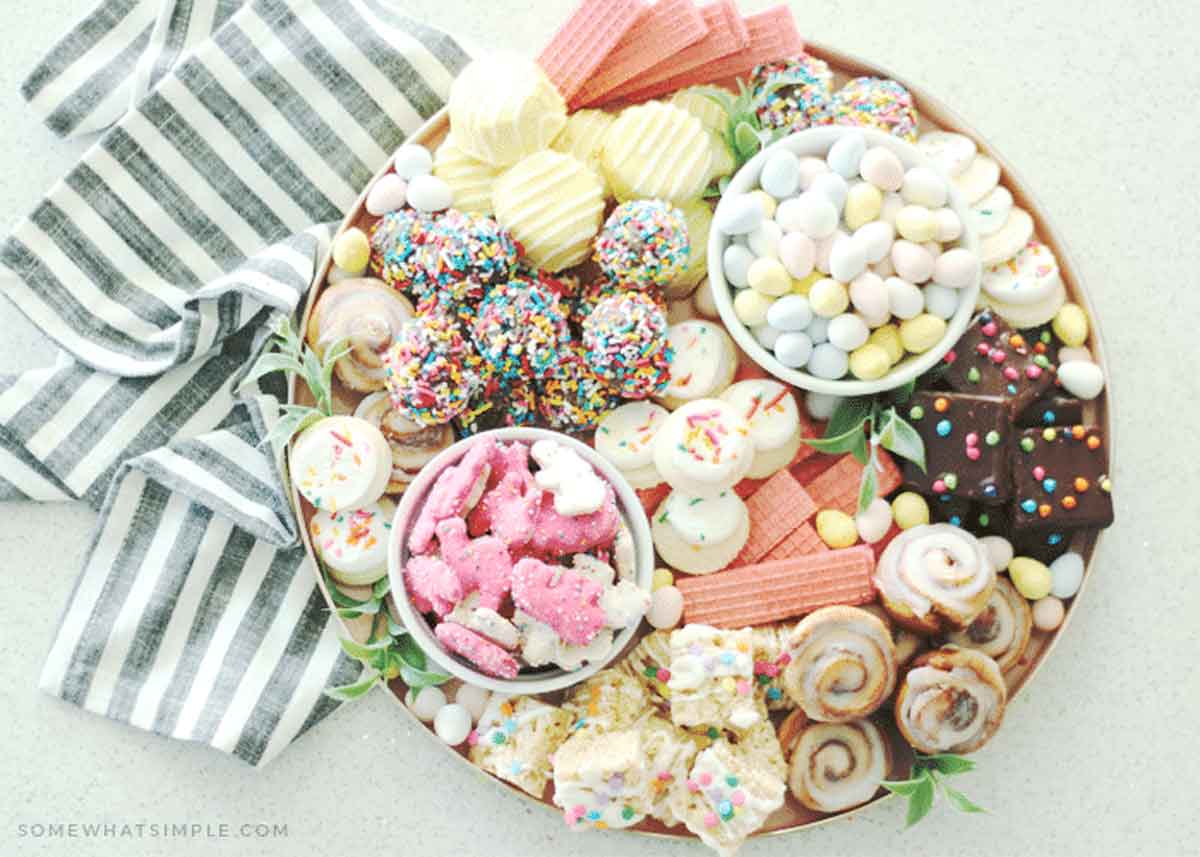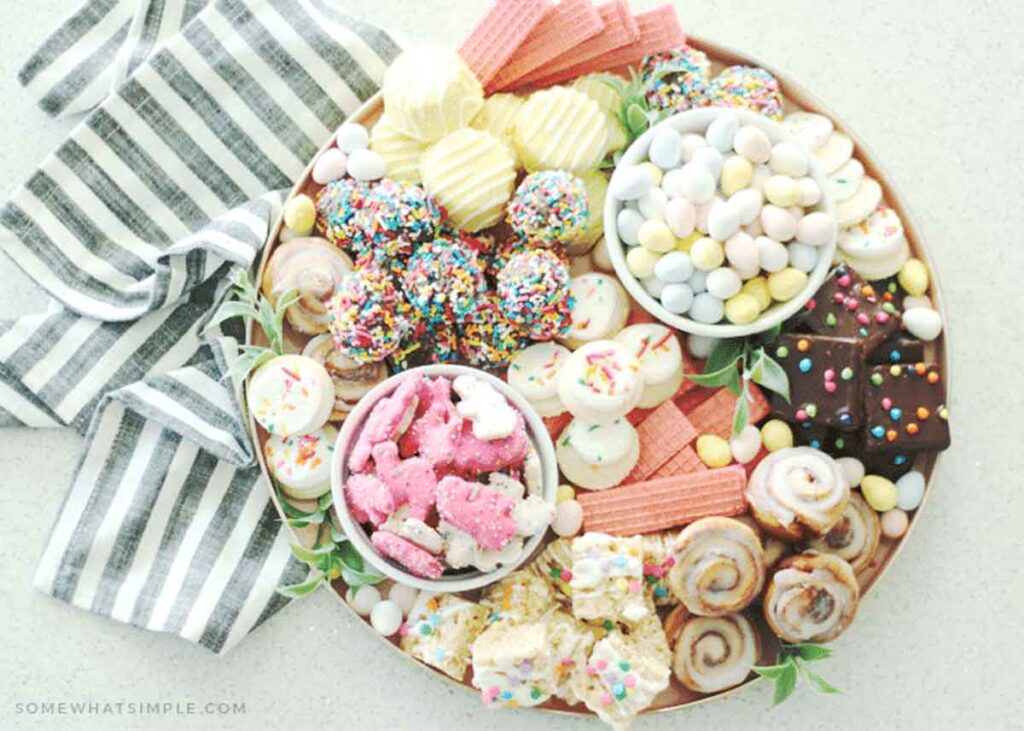 Easter cookies are the theme for this board from Somewhat Simple. Mini cinnamon rolls and brownies also made the cut for this fun idea.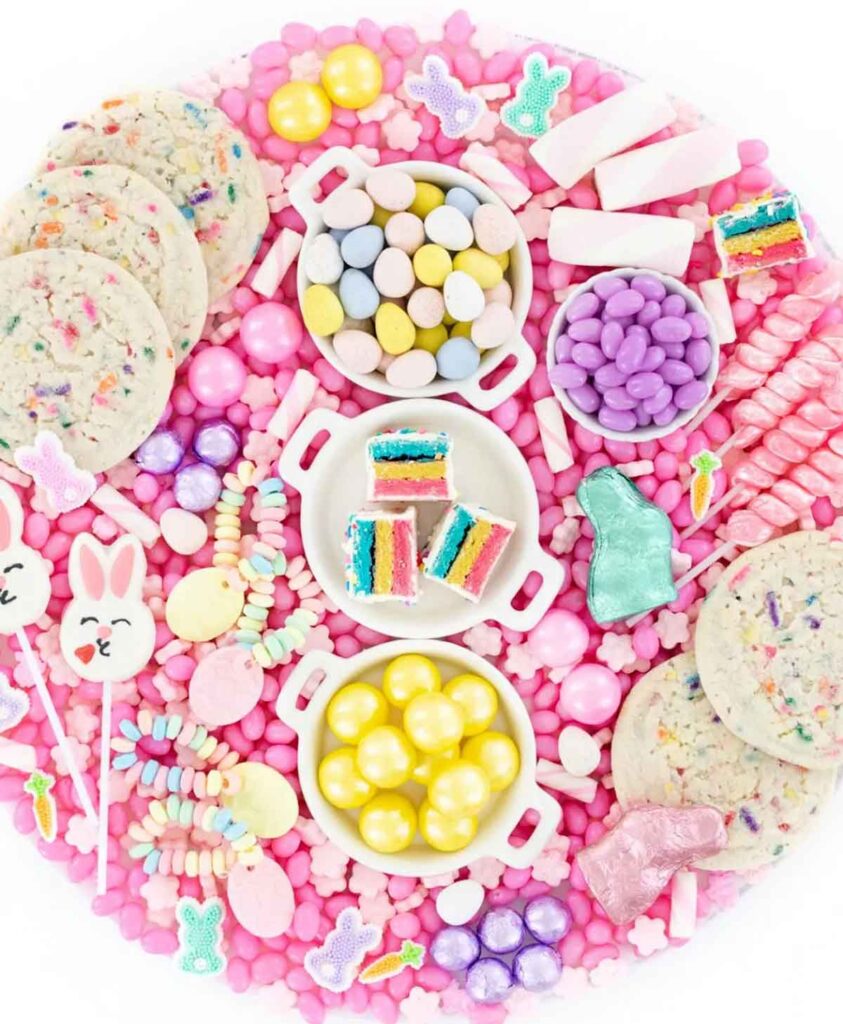 With so many bright colors on this Easter candy board from Cutefetti you may need sunglasses to cut down on the glare! The list of candies on this board is surprisingly long. Those adorable rainbow cakes in the middle are called Cake Bites and I wish I had known they existed when we did our unicorn party.
---
Other Ideas for Your Easter Charcuterie Board Appetizer
You can think of this section as the a la carte menu. Build your own board using these ingredients or add them to a large platter design you liked above.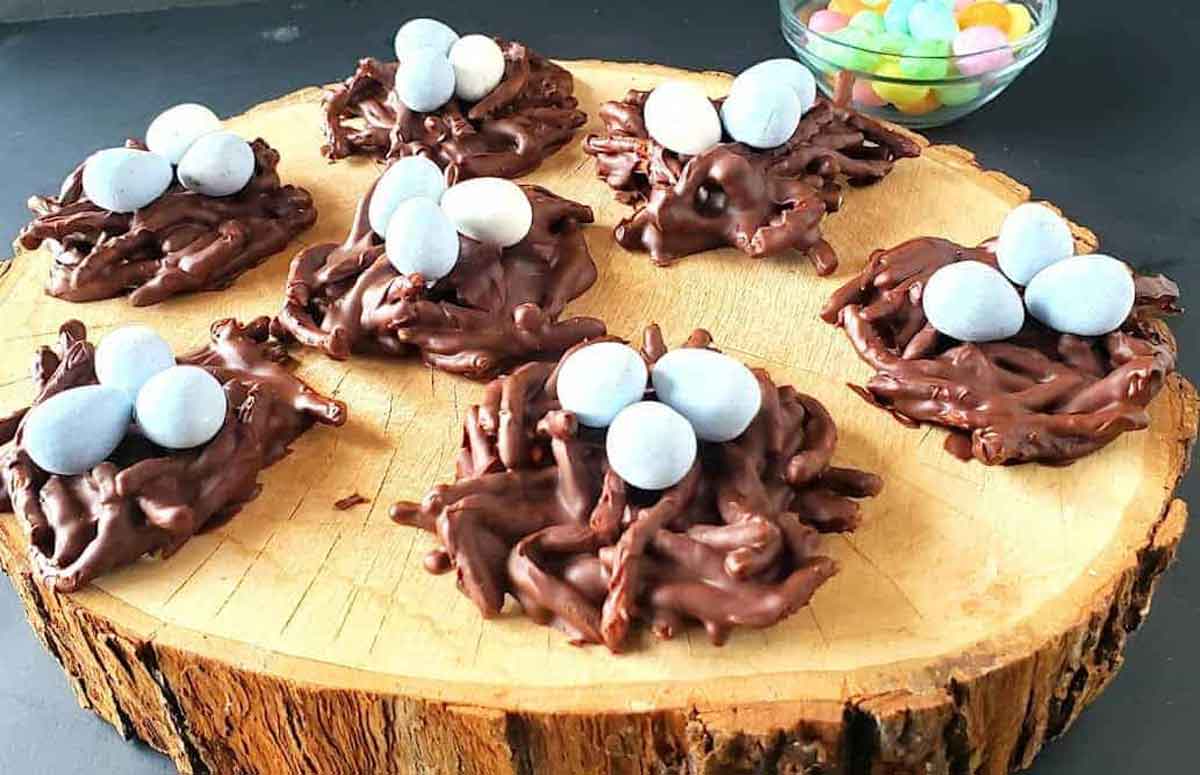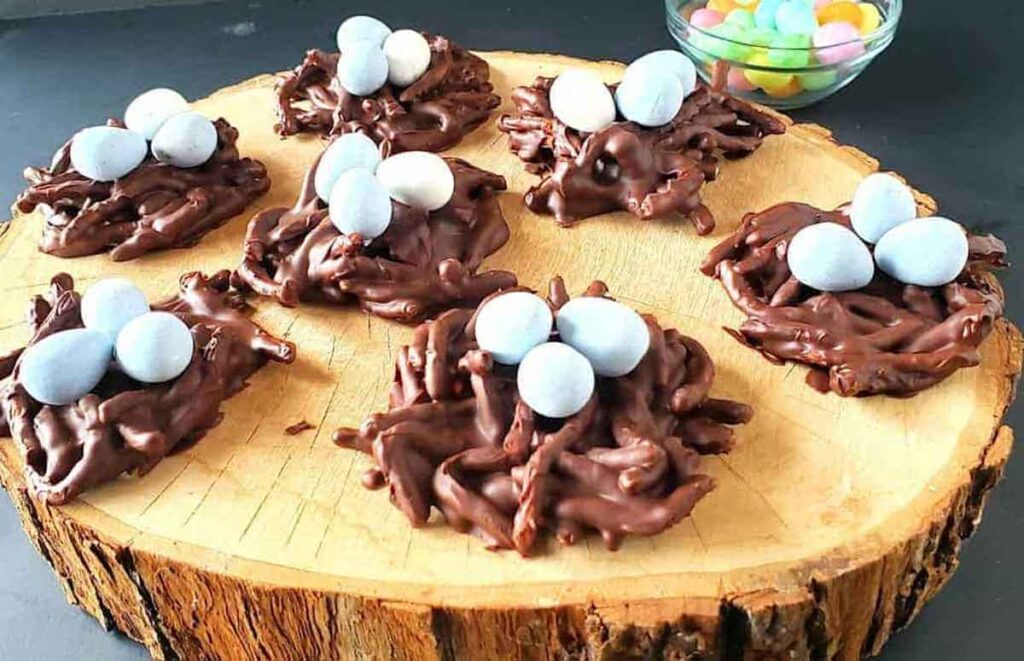 Add an adorable chocolate nest to your board with Profusion Curry's recipe. There are several different kinds of egg-shaped candies you can use including chocolate eggs.
---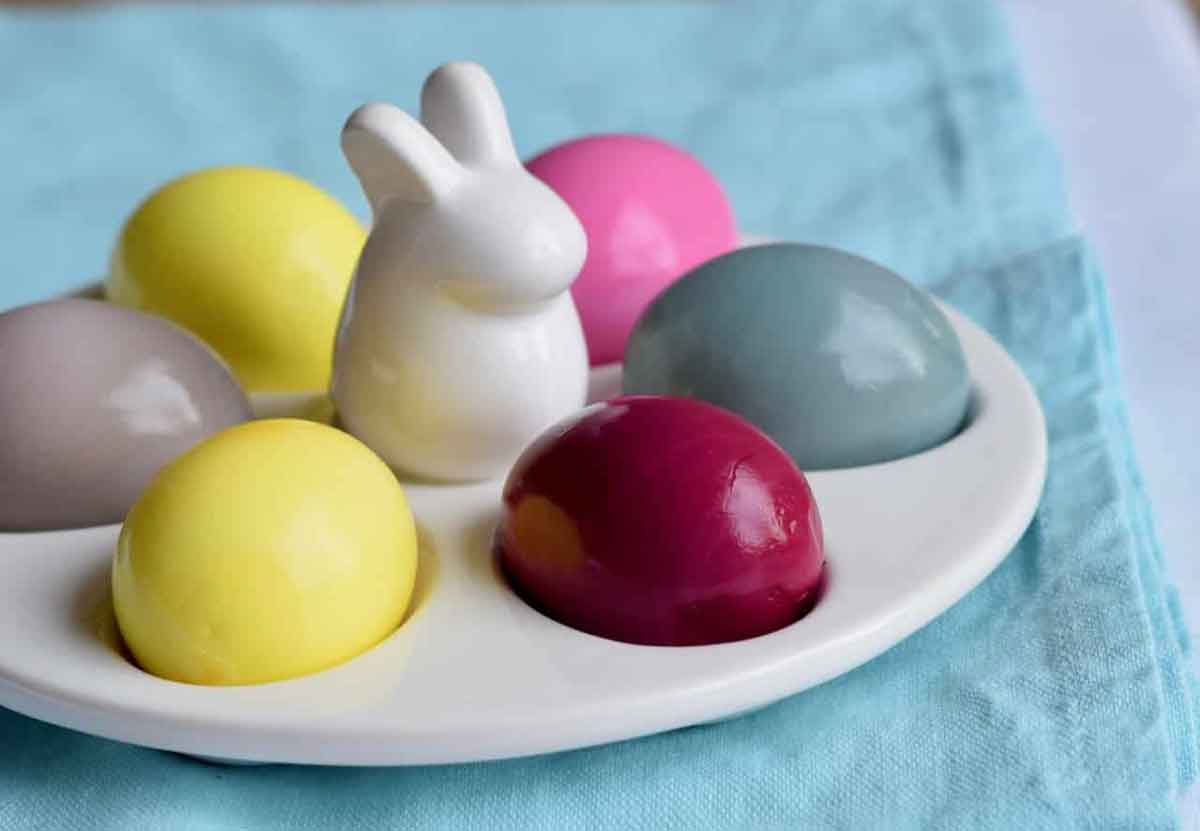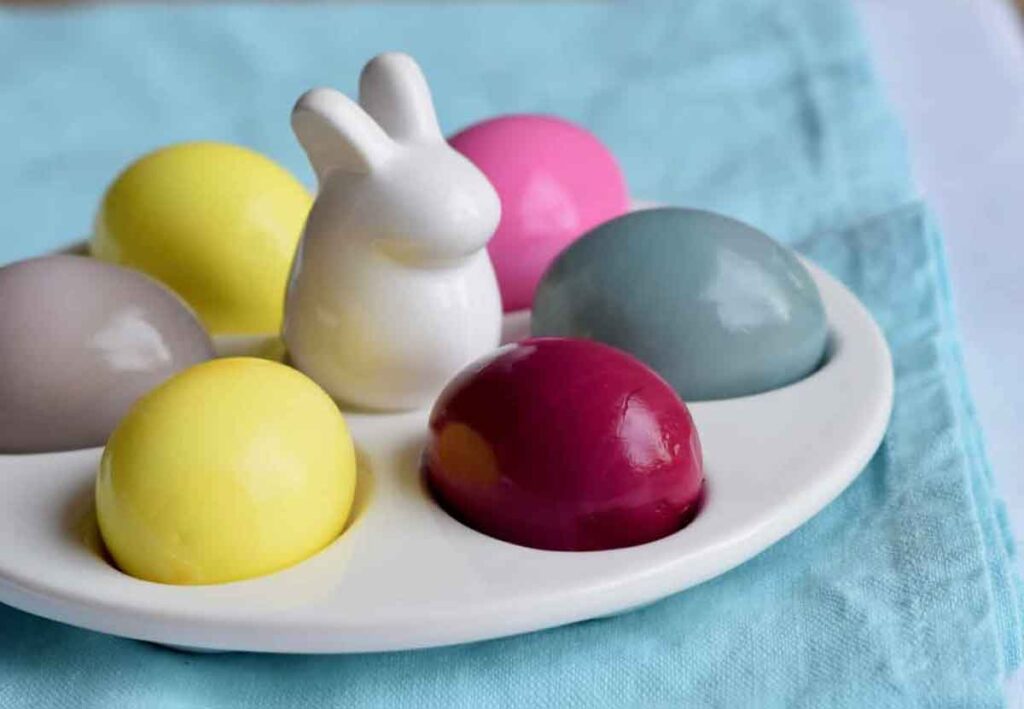 Grits and Gouda's recipe for Easter egg dyes offers a natural alternative to food coloring that creates vibrantly dyed eggs. Let us know in the comment section, how your eggs turn out!
---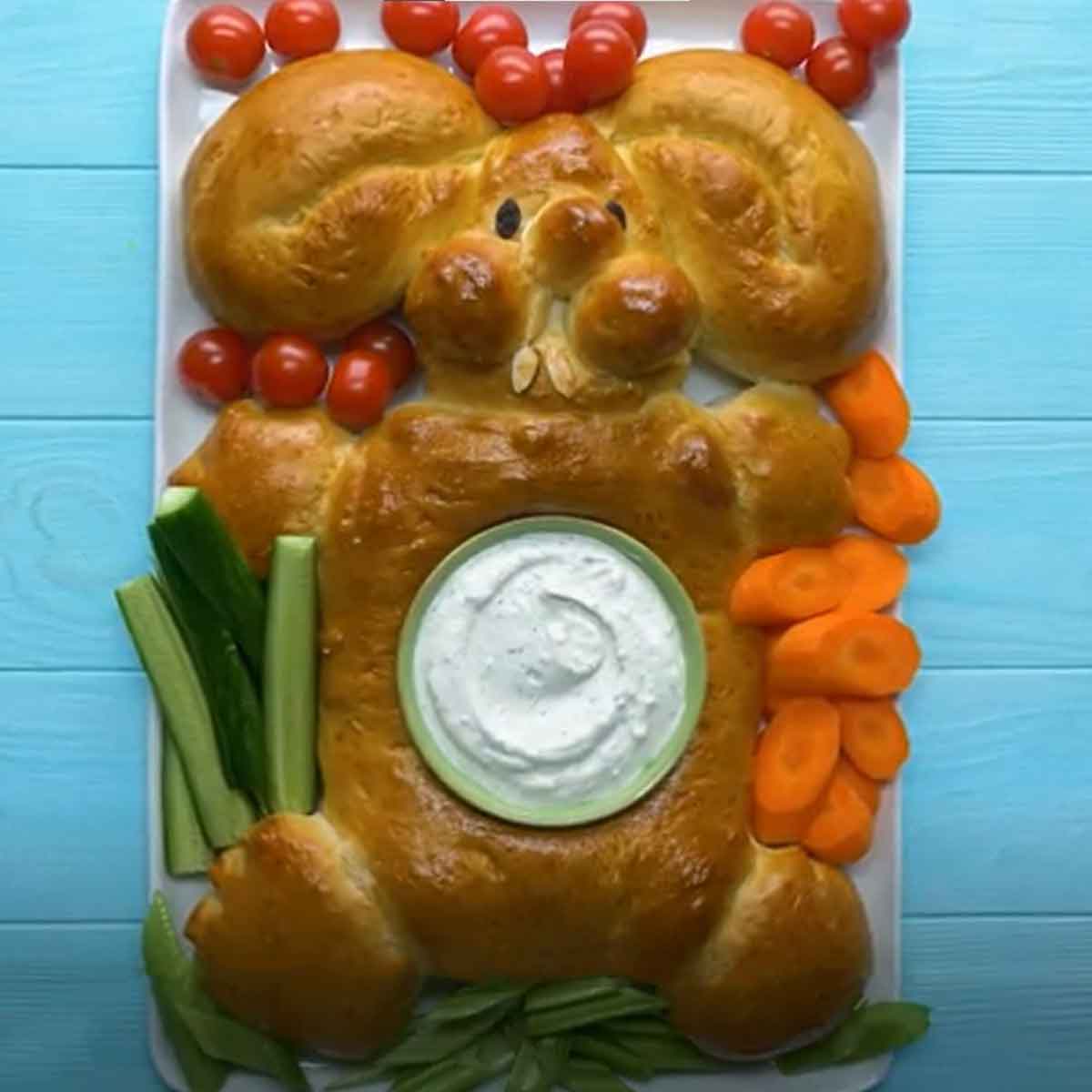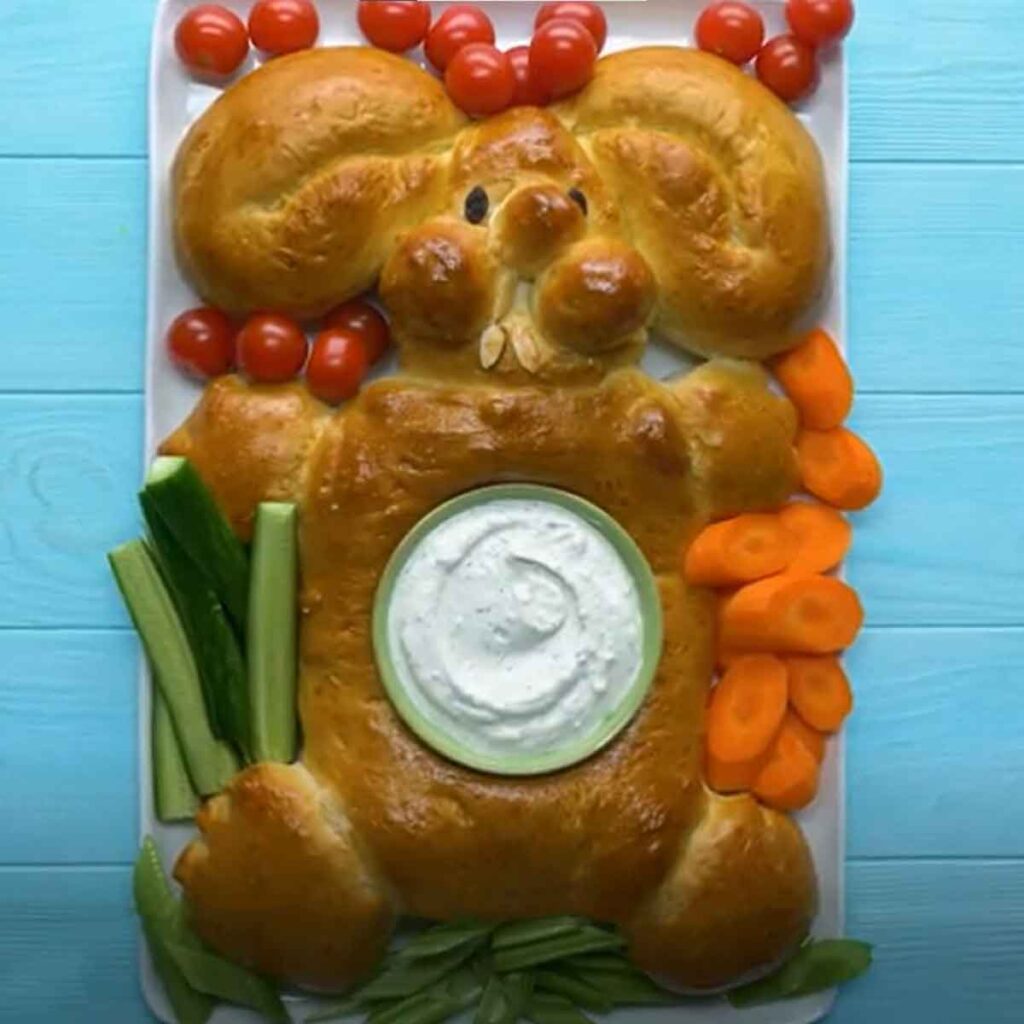 This Easter bunny bread can be the focal point of your fancy board. Taste of Home provides a video that's easy to follow and produces a super cute and eatable bunny loaf. Love it!
---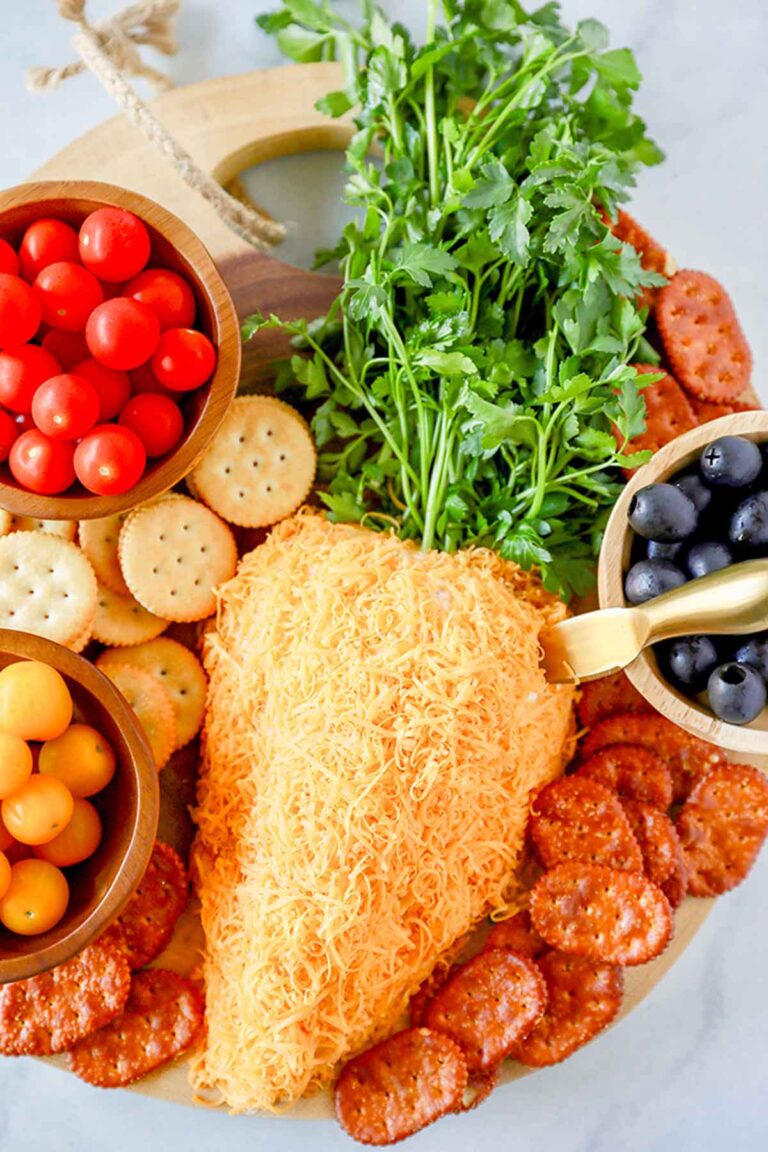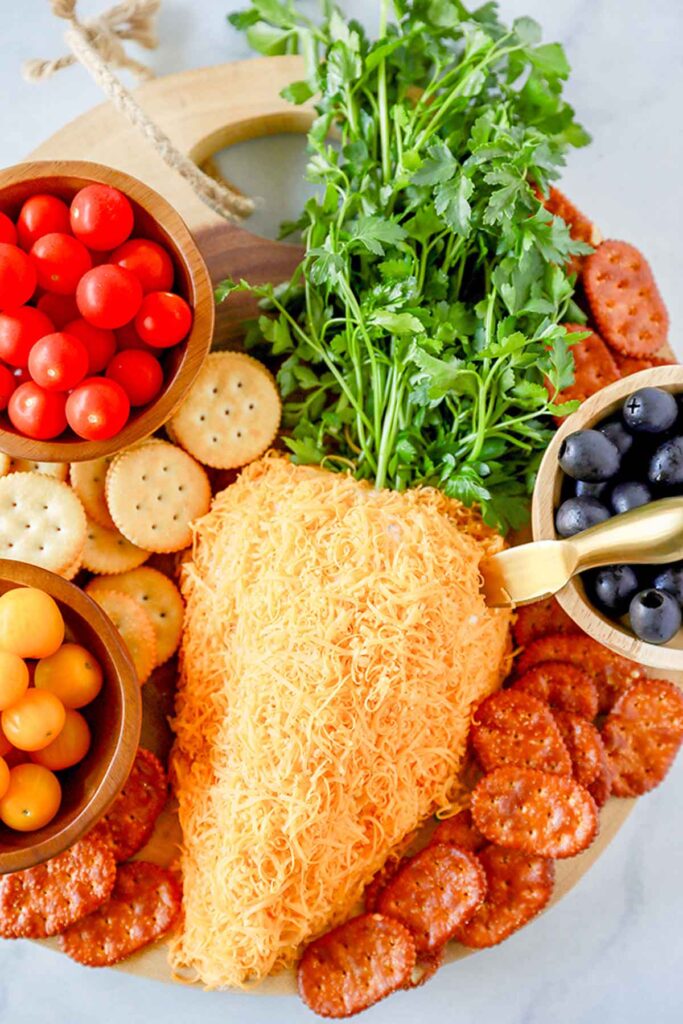 I love No. 2 Pencil's use of carrot stems in this carrot-shaped cheese ball design! Nothing is wasted here!
---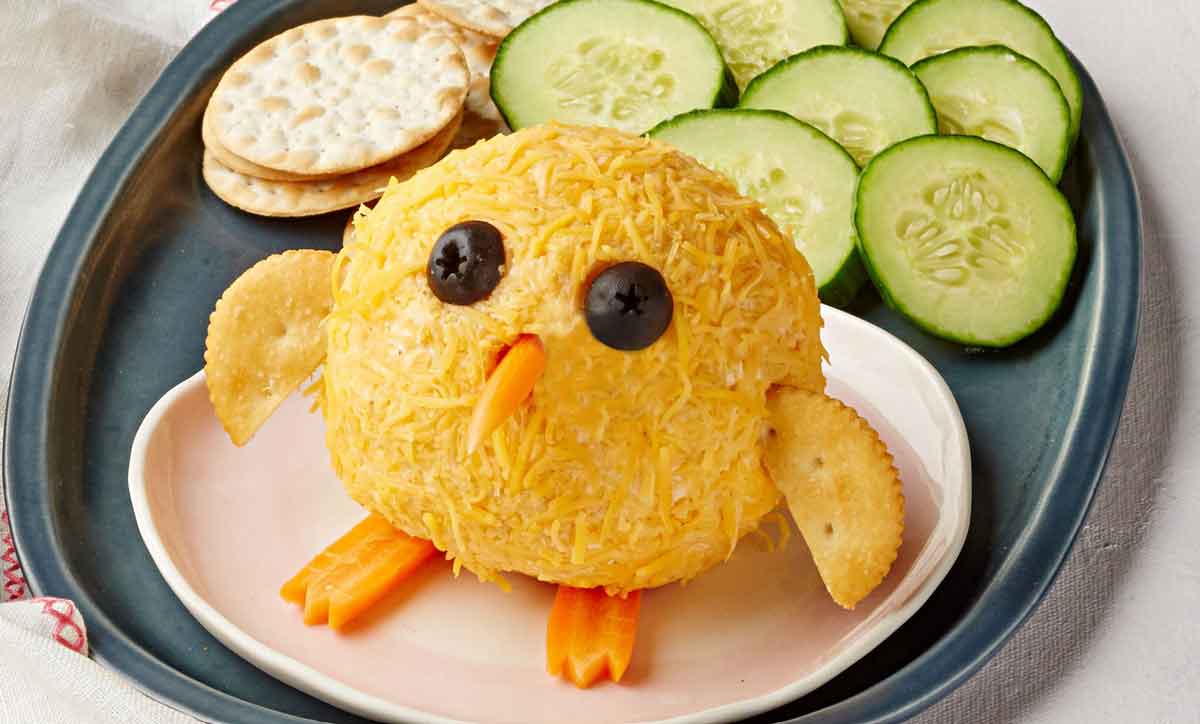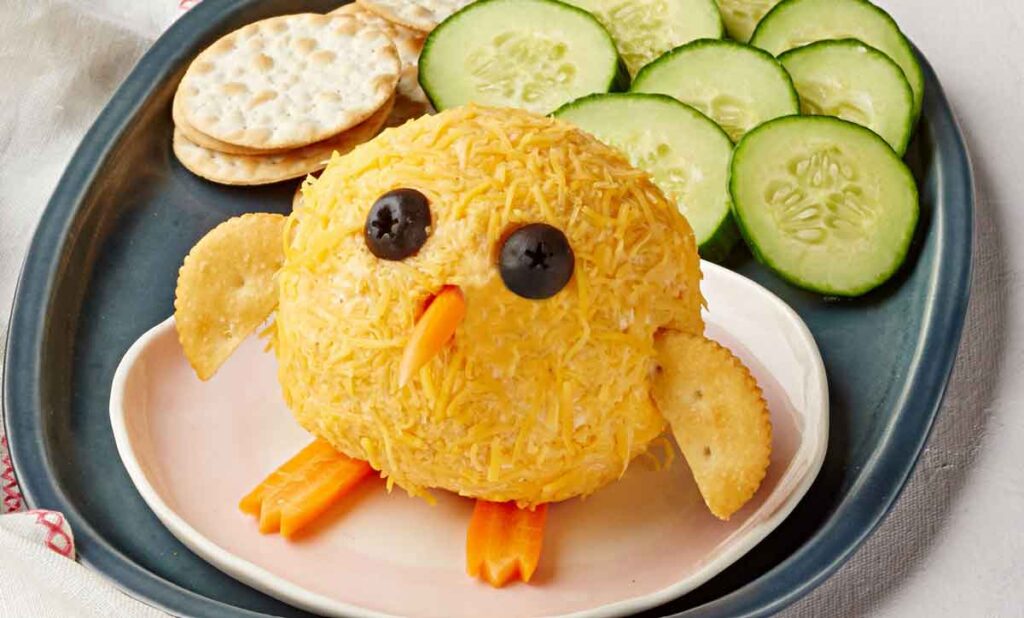 This chick from My Food and Family is almost too cute to eat. The post comes with a great video tutorial.
---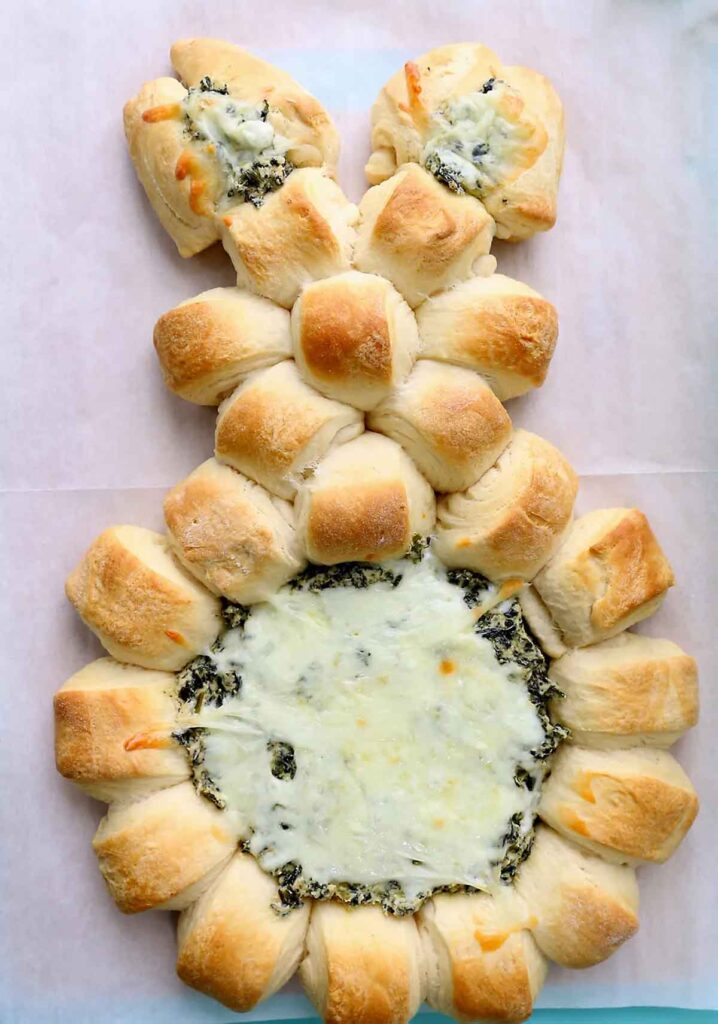 Thank you, It's Always Autumn, for this delicious and adorable idea. This is going on my list of Easter recipes to add to our rotation. This Easter bunny spinach dip can be the perfect focal point of an Easter snack board. Just fill the outside with plenty of veggies.
---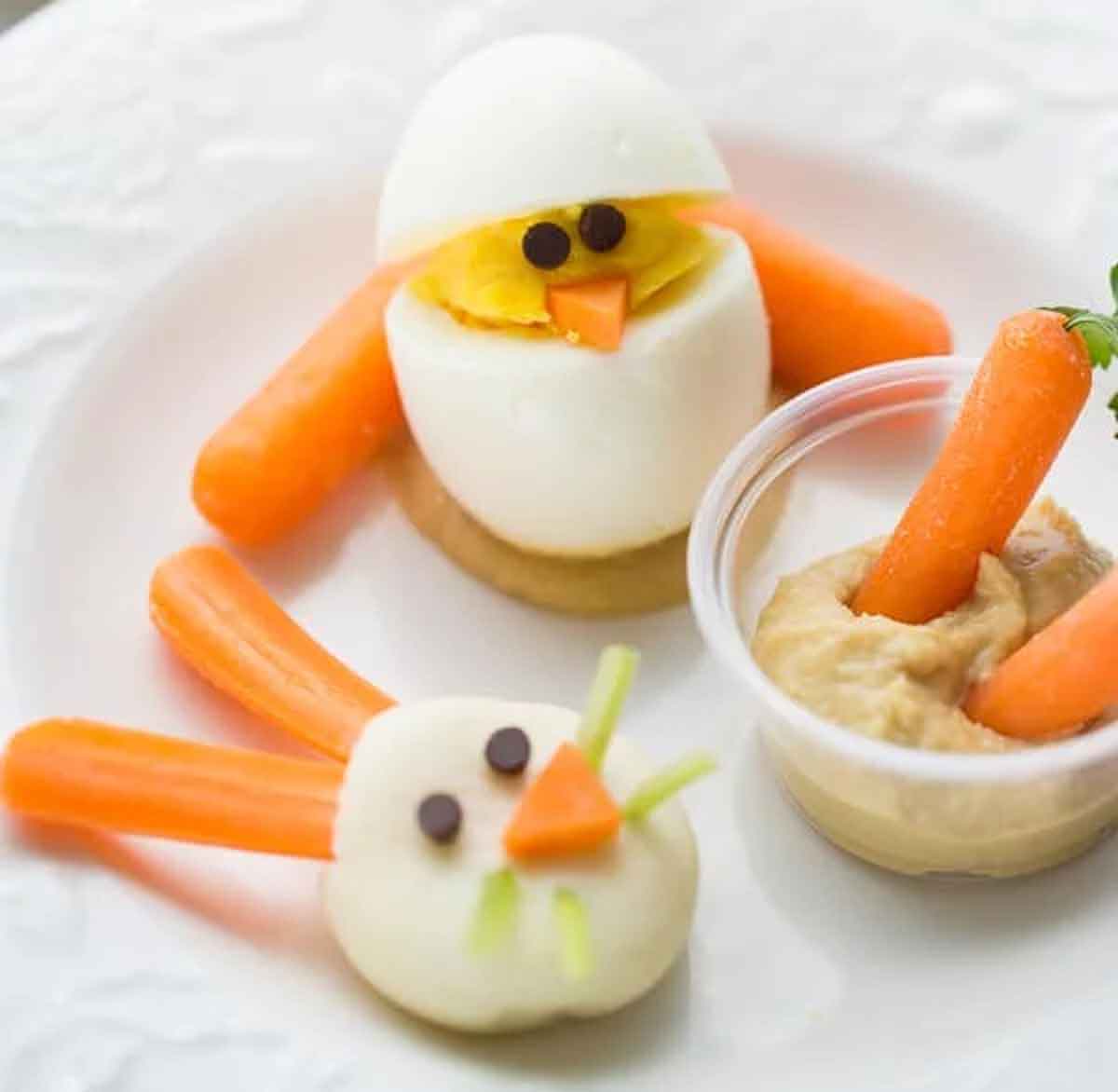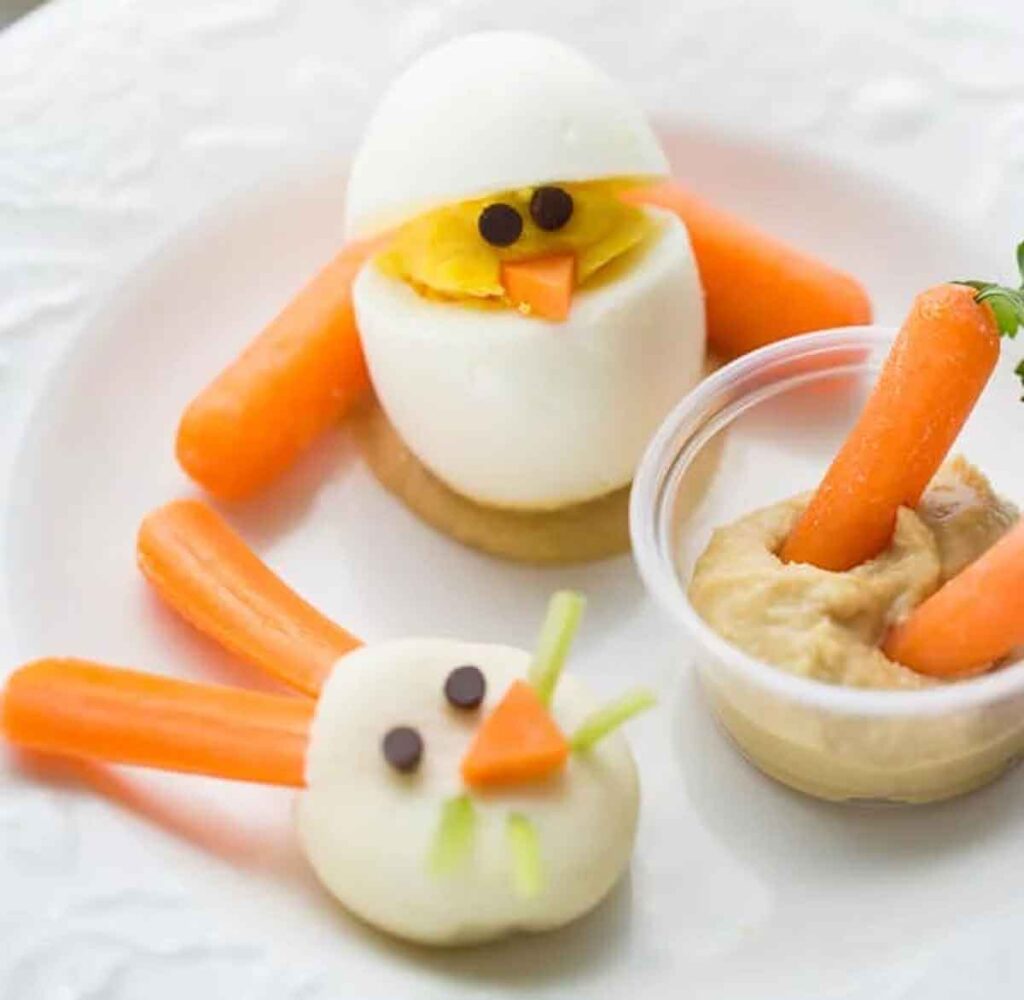 These easy to make adorable deviled egg chicks and mozzarella cheese bunnies would add a cute element to any Easter board. Meaningful Eats shows you exactly how to make them.
---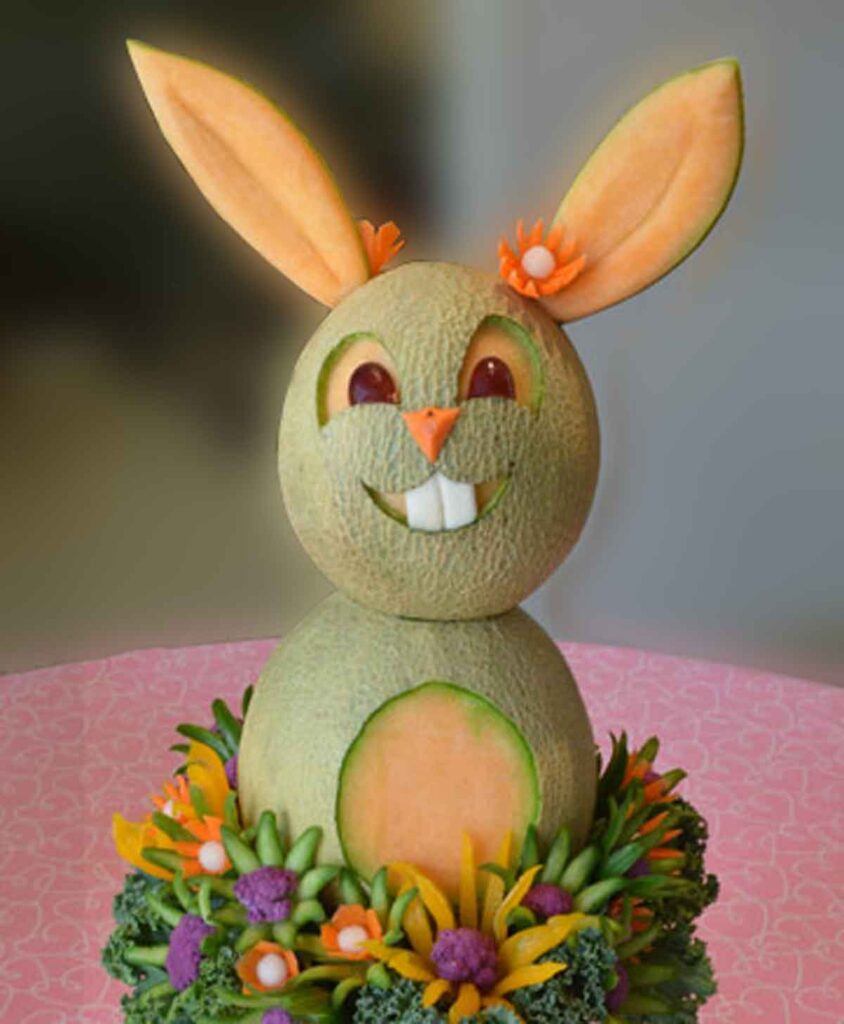 It may take a bit more time and skill to pull off this Easter bunny fruit carving for a centerpiece, but can't you just imagine the "Oohs" and "Aahs" from your guests? I think I could pull it off just by looking at it but Vegetable Fruit Carving has lessons you can take if you're interested in advanced fruit carving.
---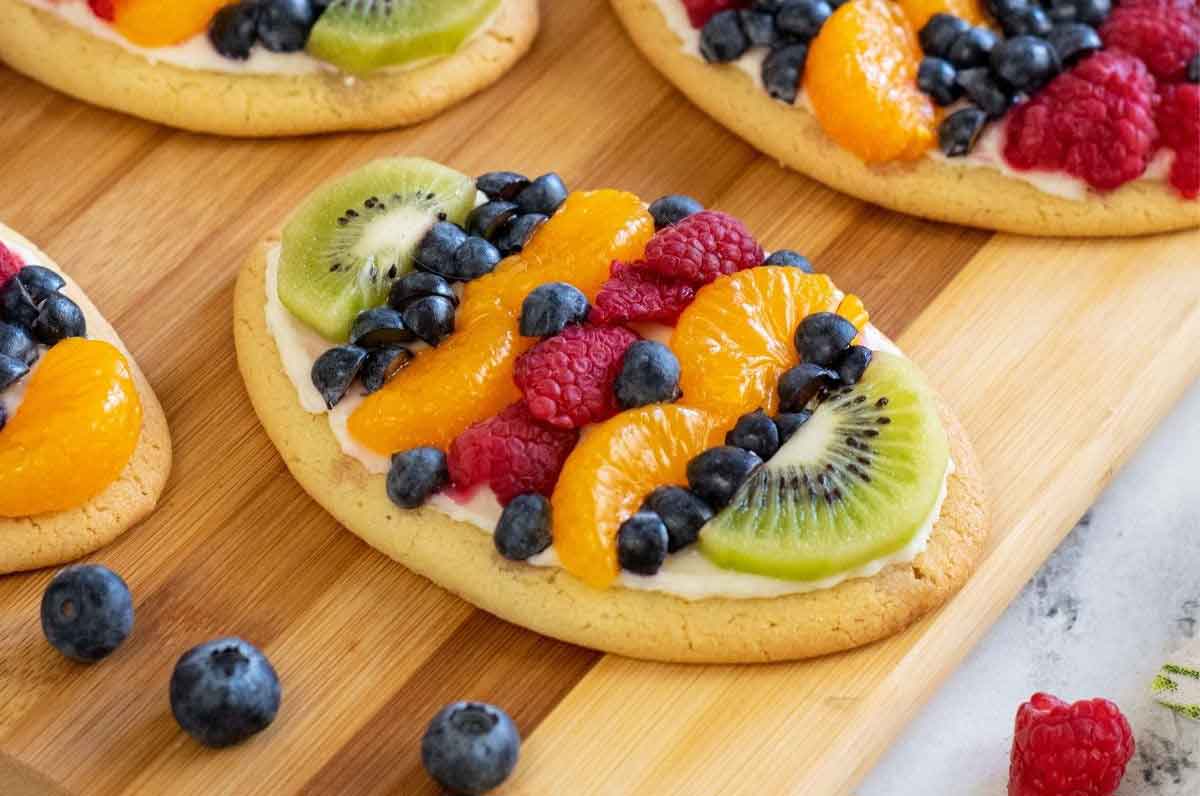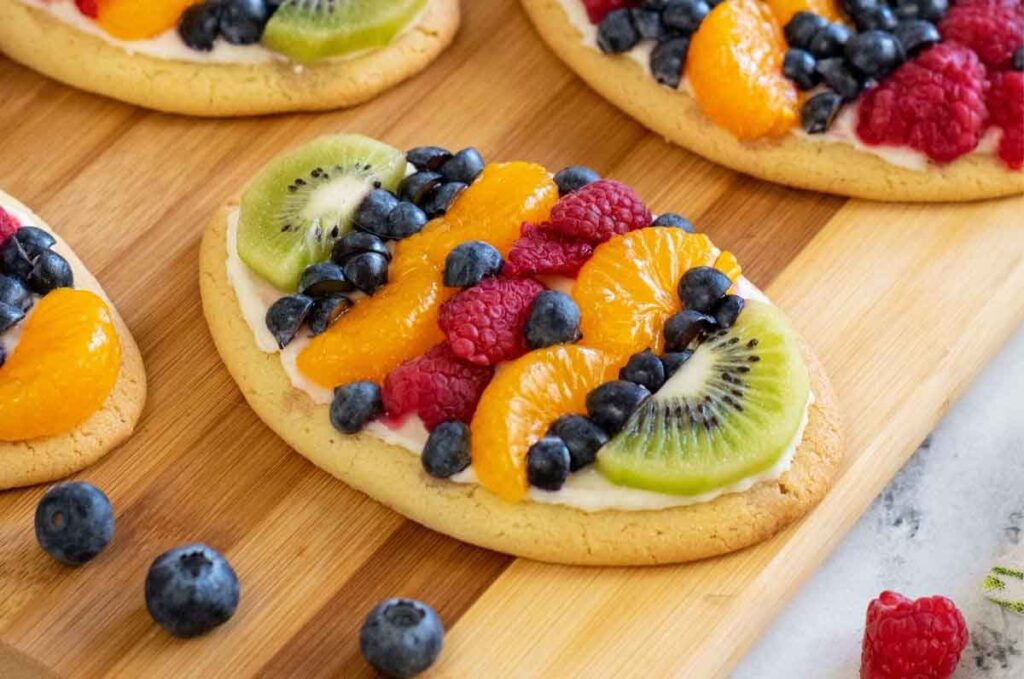 How cute are these Easter egg pizzas from Balancing Motherhood? The colors and designs are perfect to round up this list of Easter charcuterie board ideas.
---
I hope you found some great inspiration for your own beautiful charcuterie boards or snack platters!
If you are looking for more Easter ideas, I have a fun post of Easter treats as well as plenty of free Easter coloring pages for entertaining the kids.
You may also want to try this Easter story snack mix to help teach kids about Christ and the true meaning of Easter.
As always, be sure to leave your thoughts in the comment section. Did you find a board you are excited to try?
Don't forget to pin these Easter charcuterie board ideas: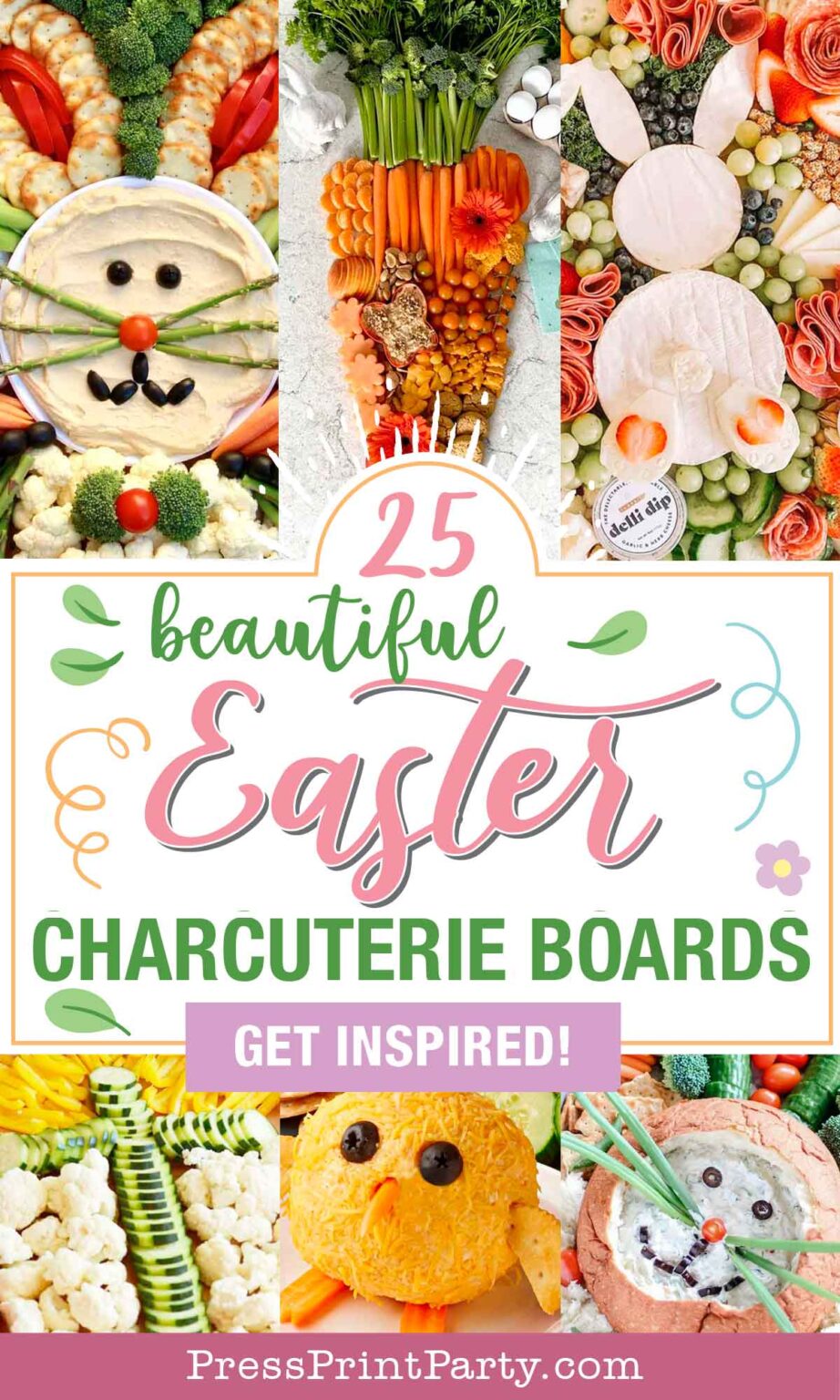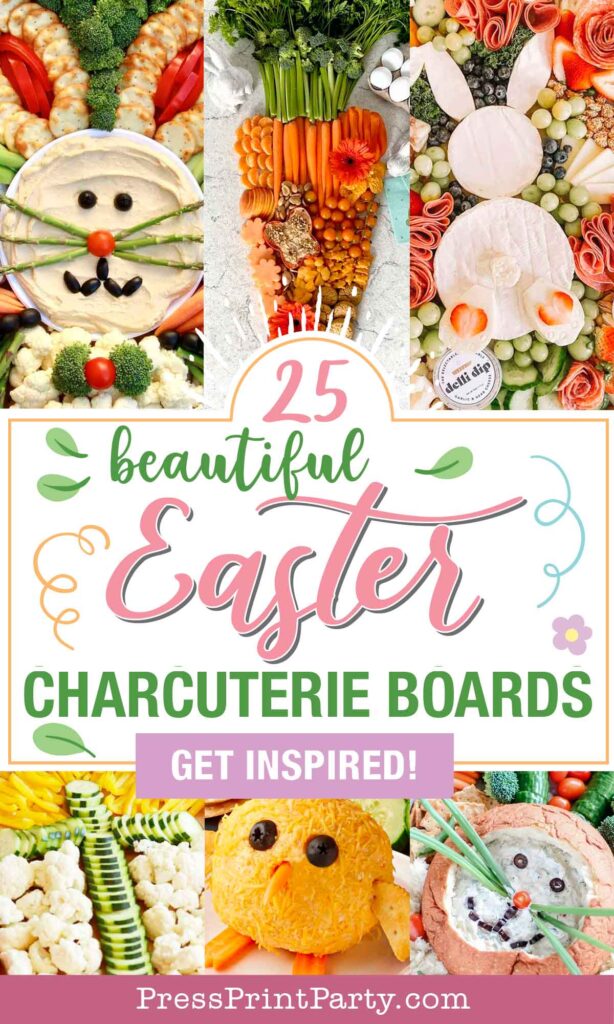 Check out our Easter printables