Baby Shower Mad Libs advice cards are a fun way for guests to give their own hilarious advice to the new mom.
They'll work whether you're throwing an in-person baby shower or a virtual one like the one we threw for our fellow blogger Laura of "Make Life Lovely".
Because blogging life can be a little lonely, we all support and cheer for each other online! We all live in different areas and getting together is just usually not an option. So, when one of us is having a baby, we throw a virtual baby shower!
All of us are sharing many fantastic baby shower ideas and DIYs. You'll find all the links at the end of this post.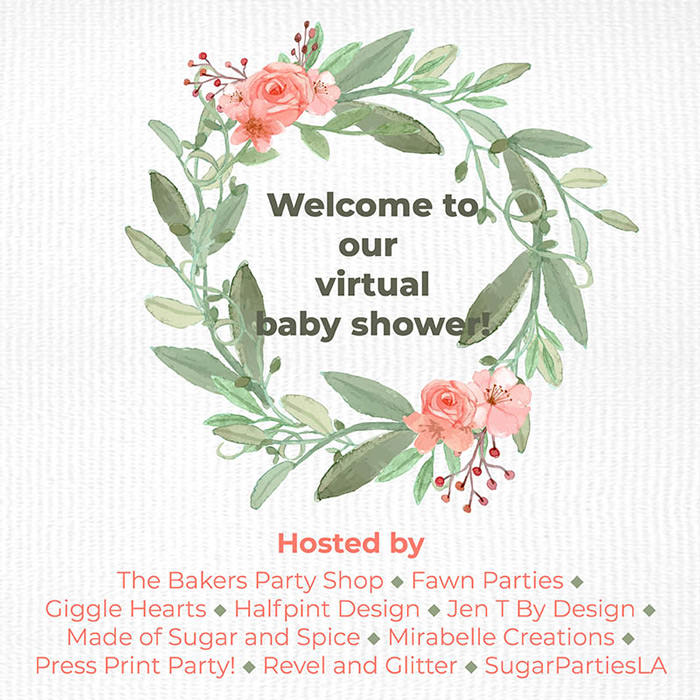 Baby Shower Mad Libs Advice Cards
My contributions to this virtual baby shower are these hilarious printable new mom advice cards. They're called baby shower Mad Libs but it's not an actual mad lib in the sense that you'd have a list of parts of speech for you to blindly choose a list of words.
These are funny advice cards with blank spaces and prompts.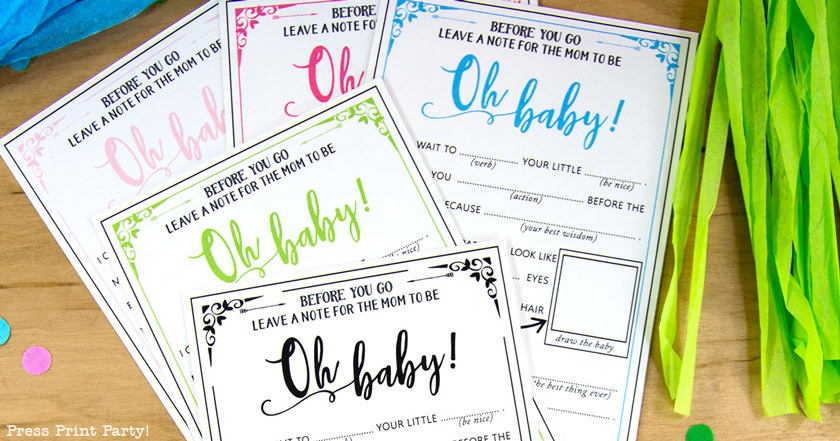 Baby shower advice cards can be a little dull sometimes. As a mom-to-be, you need all the advice you can get, but you also need to remember to laugh.
The days ahead will be filled with wonderful memories and long sleepless nights.
A little understanding that others have gone through the same struggles and have come out laughing at the other end is always encouraging.
That's why these cards allow you to write genuinely helpful baby advice if you've got it, or offer totally oddball, hilarious answers to keep the mom-to-be laughing all the way to her delivery date.
Baby shower guests get to fill out the answers themselves and even get a chance to show off or embarrass themselves with their artistic rendering of the sweet little arrival. It truly is a fun baby shower activity.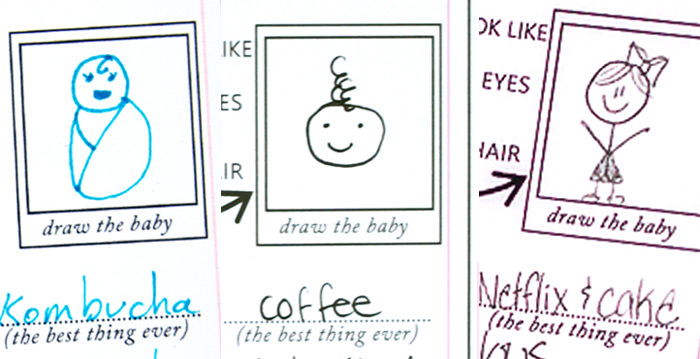 Since it's a printable baby shower game. I emailed the mad lib baby advice card to everyone. They printed and filled them out, then they each sent me a photo of it. That was the fun part for me. I got to see it all first.
We sure got some entertaining results and the drawings added a cute touch as well as an extra dose of fun.
Printed, they make a great keepsake and can be bond together to be a funny guest book.
Below are the gang's completed mad libs! Happy baby shower Laura! We wish you all the best for you, your family, and your new bundle of joy!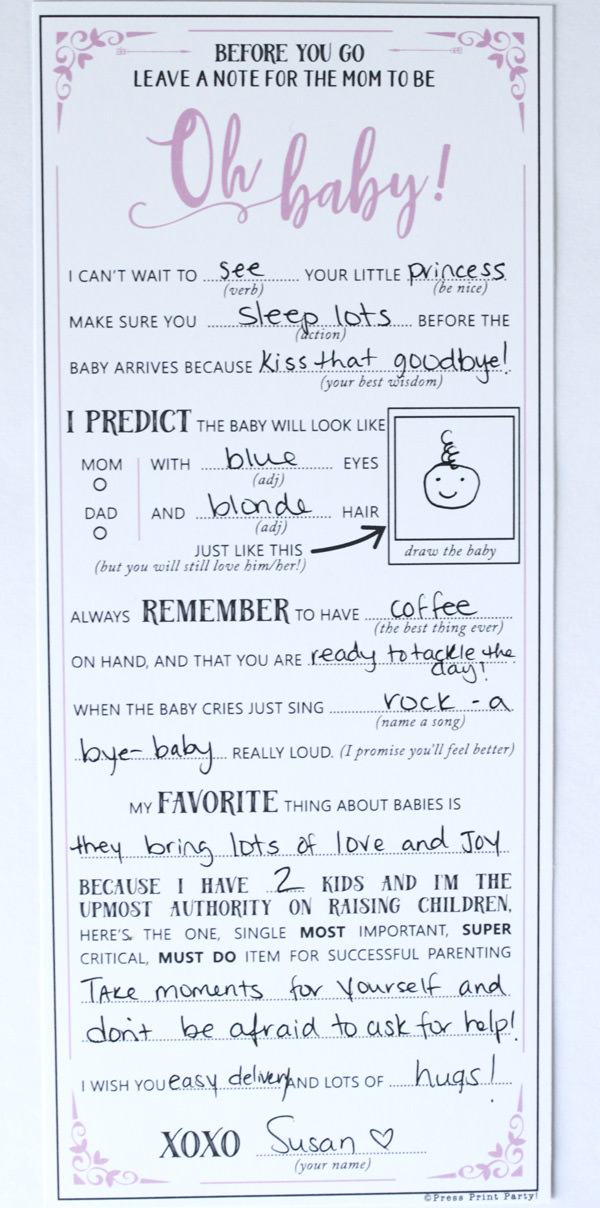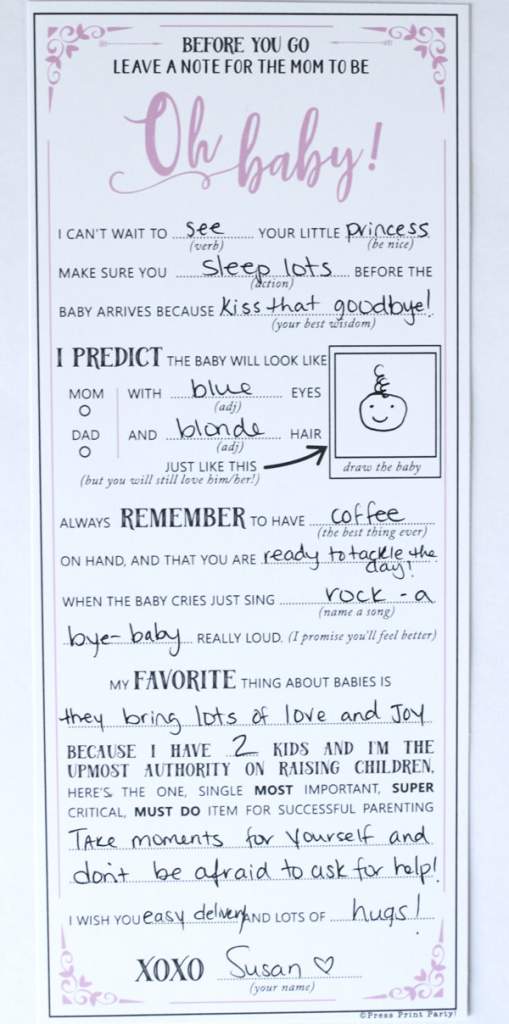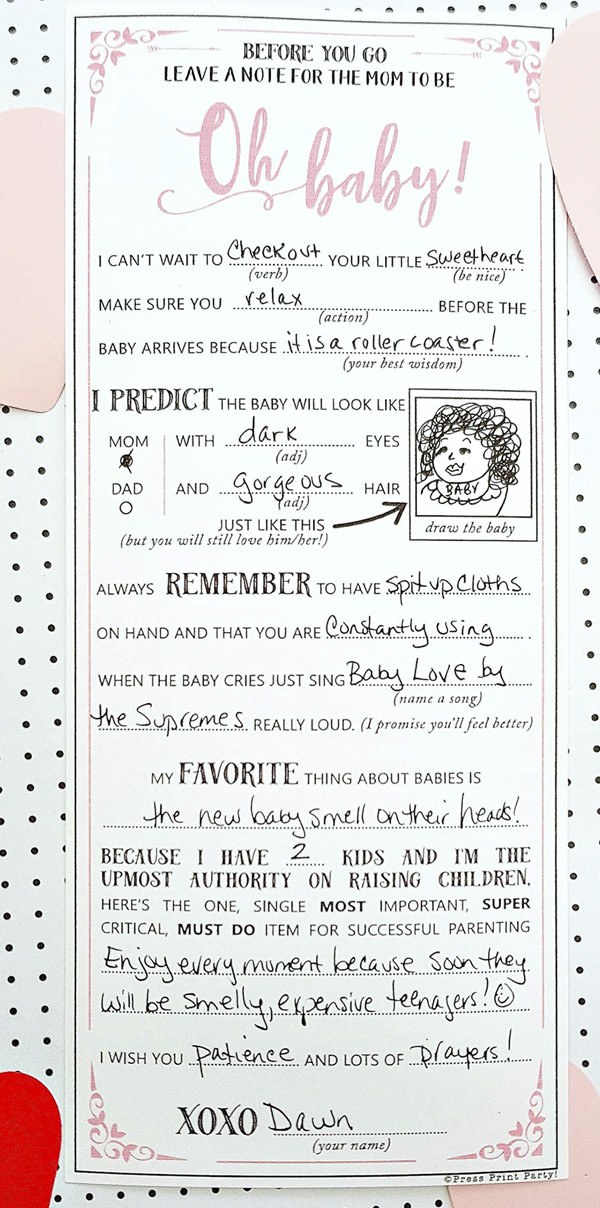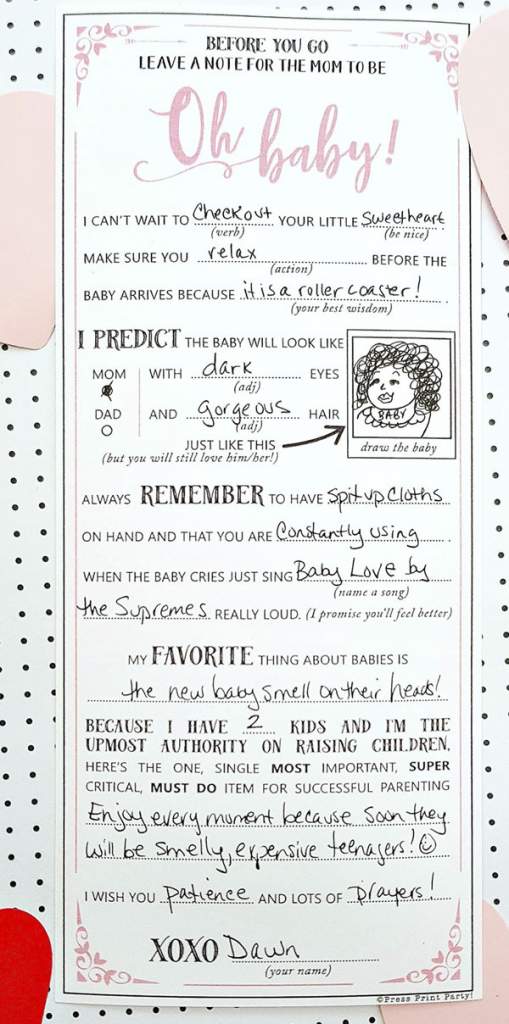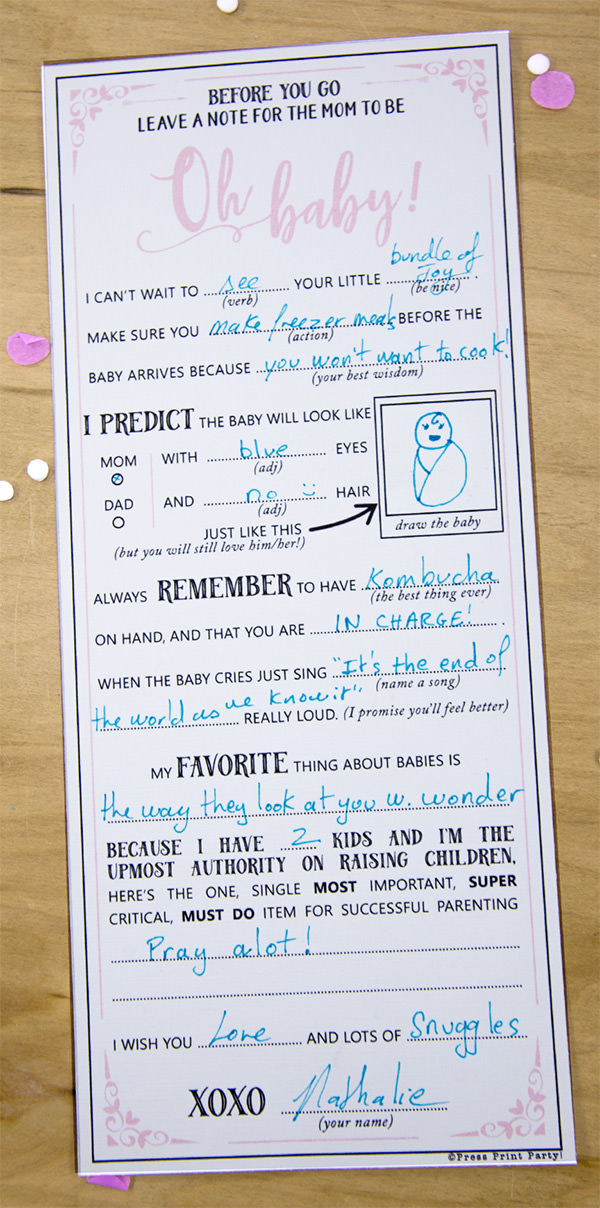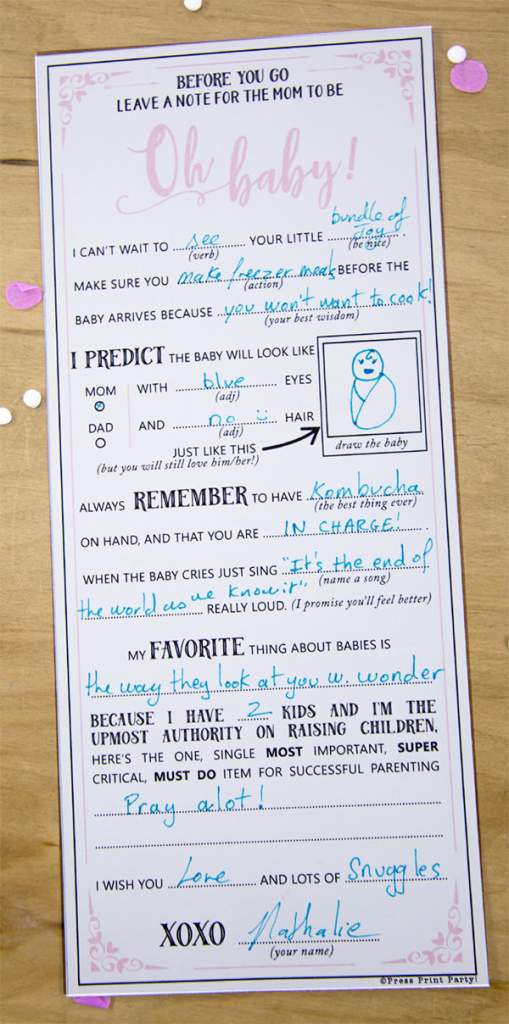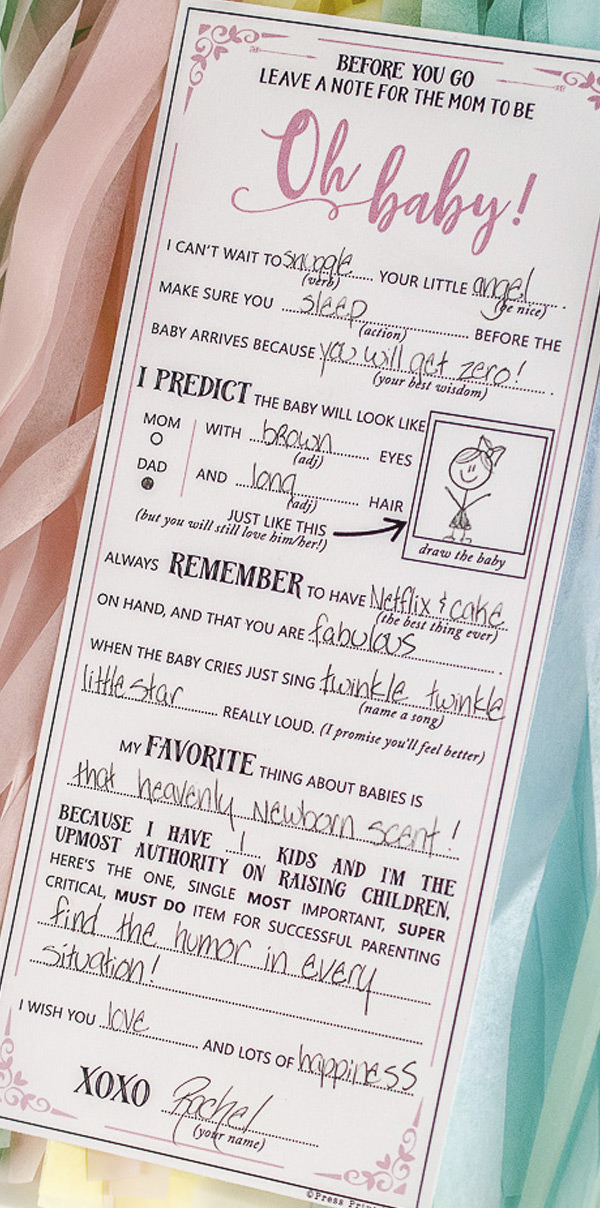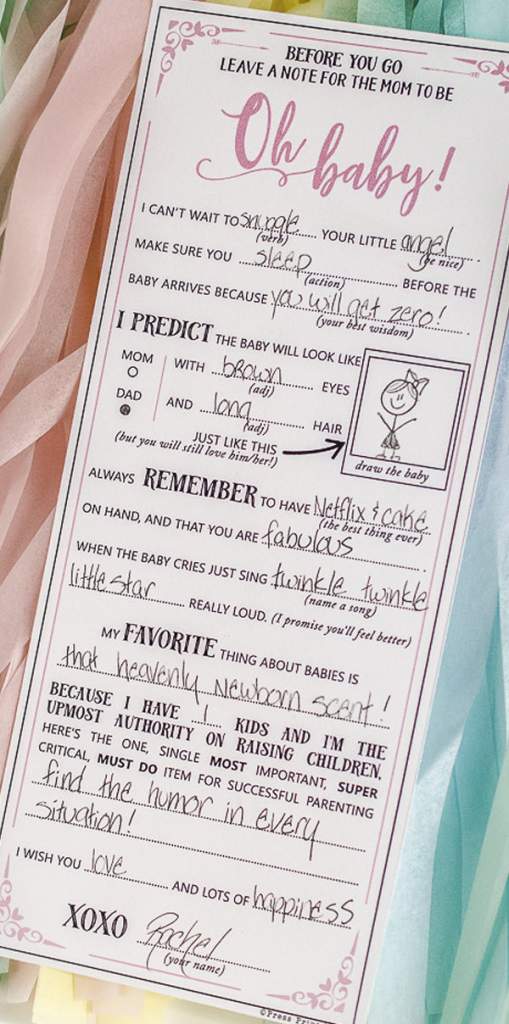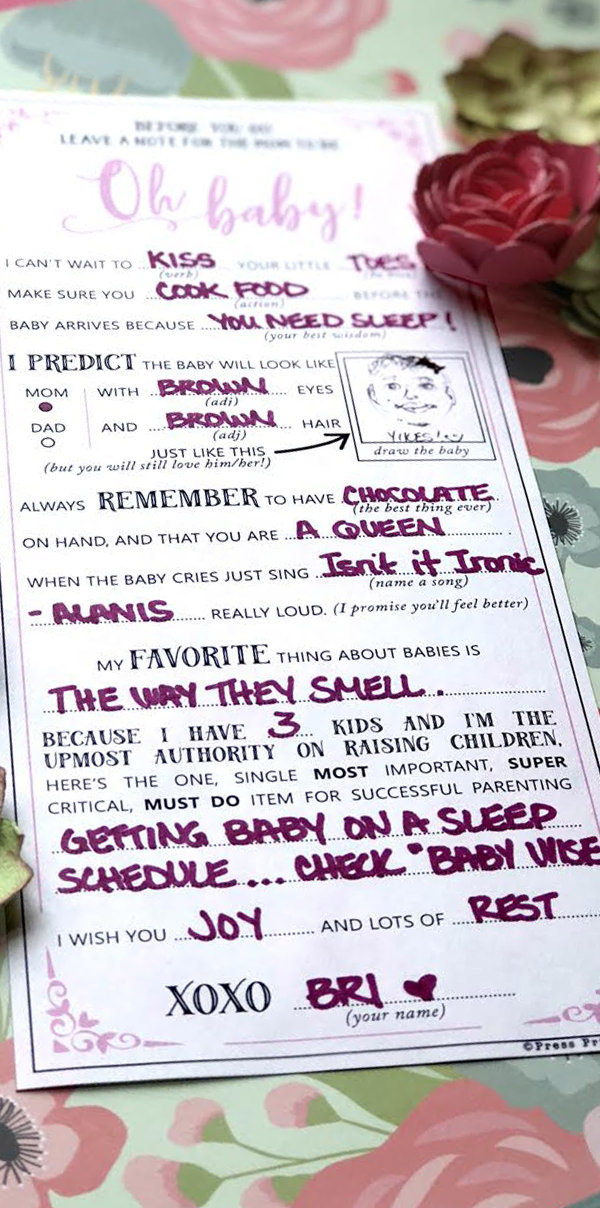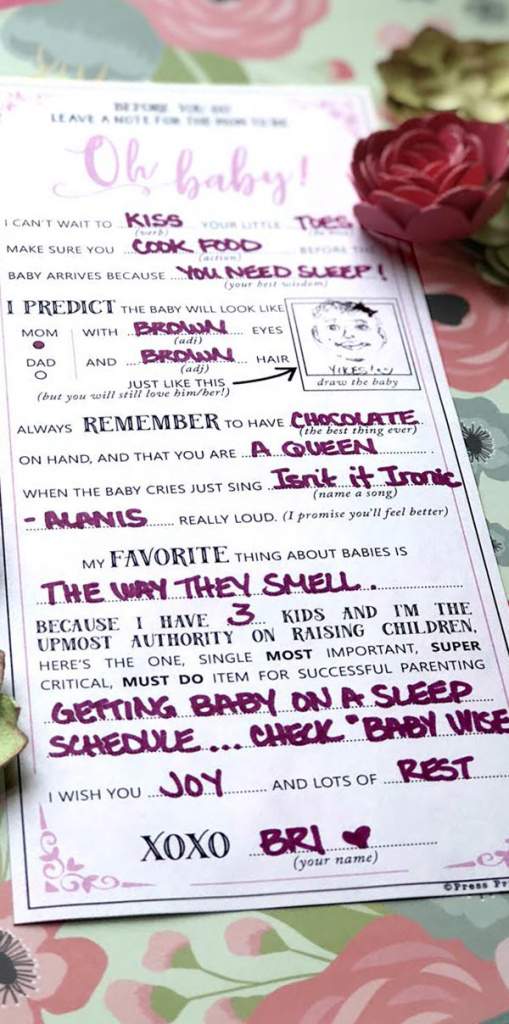 The baby shower mad libs cards are available in my shop in a bunch of different colors and designs as a printable instant download. They're also available for a couple's baby shower (parents to be) and I also have a popular "mum" version for my Australian customers.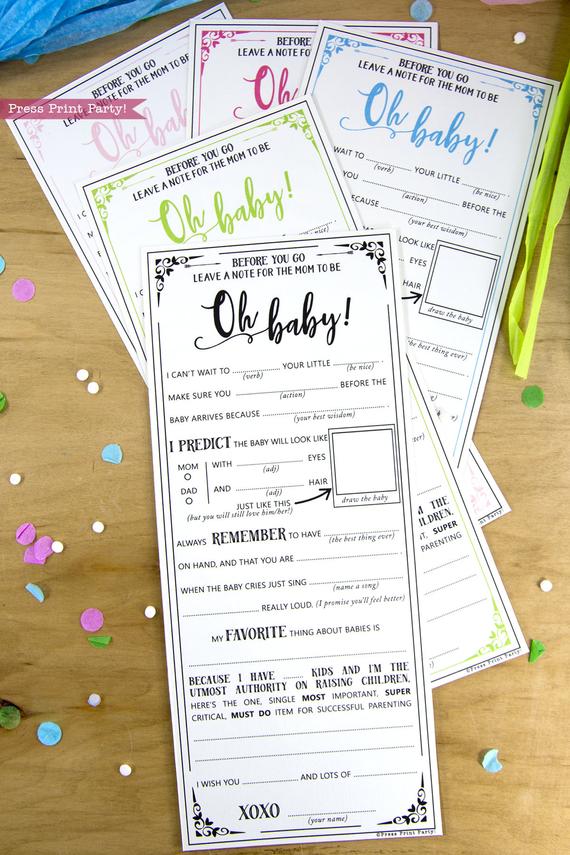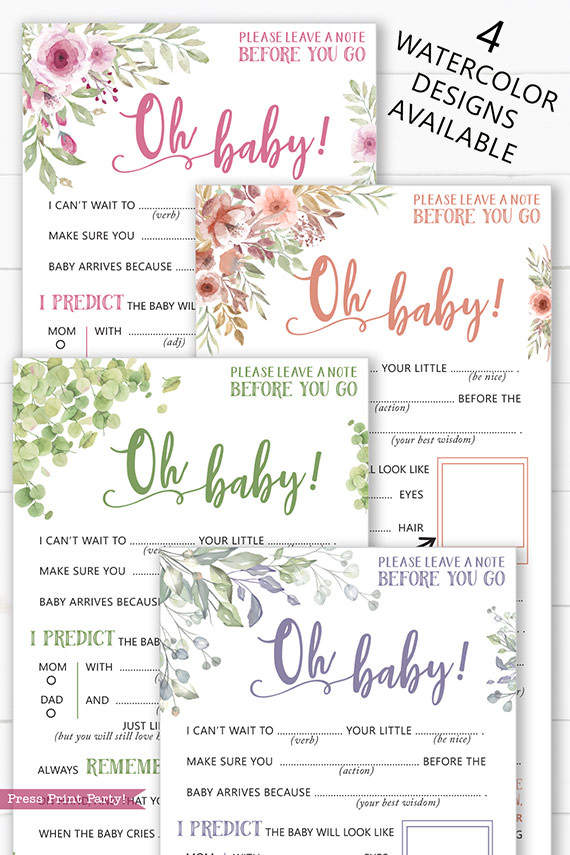 Games are a key component of a baby shower and I have lots of printable games in the shop where you can check out my many other printable baby shower games and signs for your next baby shower.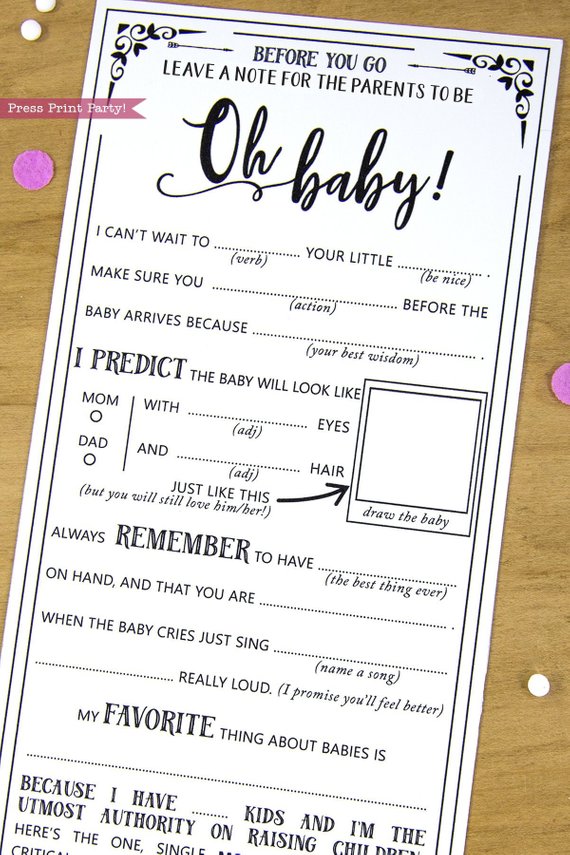 Check out our Baby Shower Mad Libs!
The Virtual Baby Shower Continues!
To visit all of the amazing hosts and their projects for our virtual baby shower, visit each one by clicking the links below:
See all of the fun with our hashtag #BabyLovelyIsComing
Pin for later: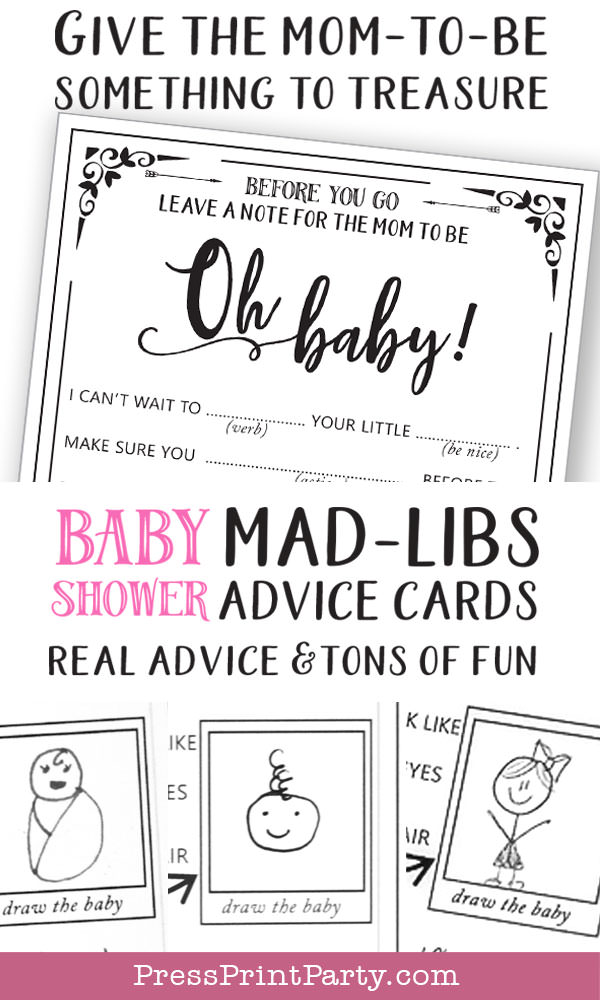 Check out our baby shower printables