Kids are sure to love this fun butterfly lollipop Valentine's Day printable card. And moms will love how easy it is to make.
Giving out Valentines for a whole classroom full of friends doesn't have to break the bank. A bag of lollipops and this free butterfly wings printable card template are all you need for a quick win.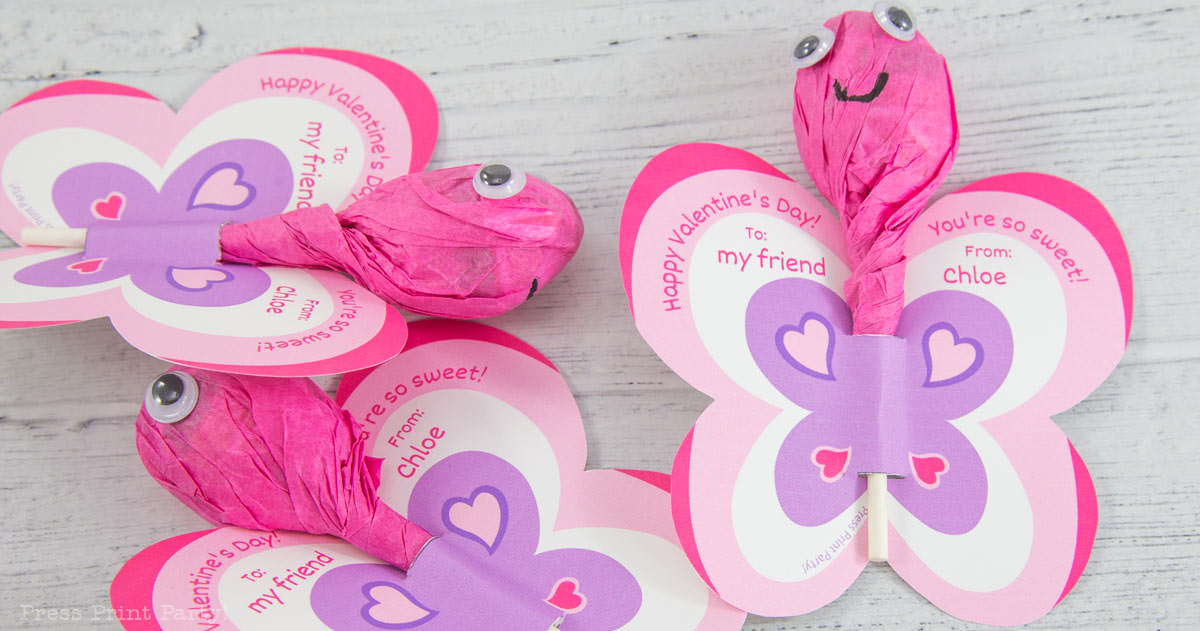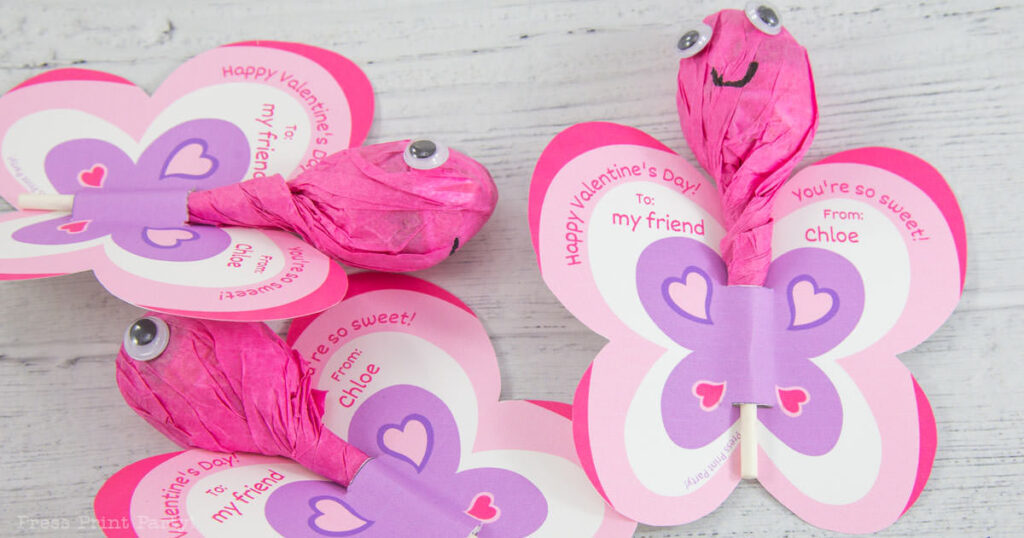 This post may contain affiliate links.
If you need more ideas for classroom Valentines, I have several more freebies in the library as well as several Valentine's Day printables in the shop.
Making Your Butterfly Lollipop Valentines
You will need:
The free printable template of the butterfly wings (see link at bottom)
Googly eyes (optional)
Tissue paper (optional)
Black Sharpie (optional)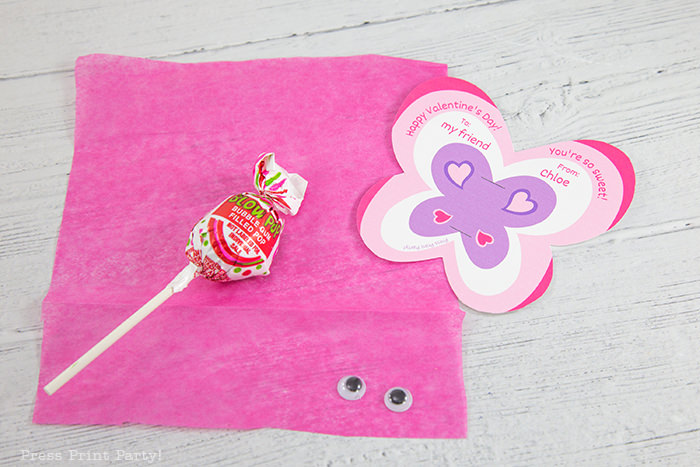 Once you download your print from the free library make sure you open the file in Adobe Reader DC.
You'll be able to edit the "to" and "from" names directly in the file.
Then print and cut out the wings.
Next, use an Xacto knife to cut the slits for the lollipop.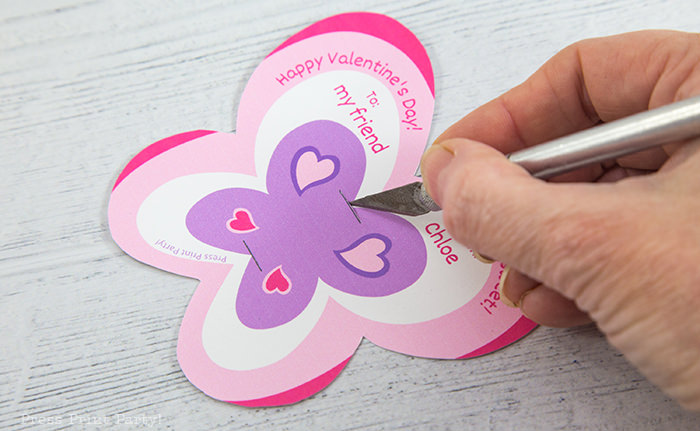 Wrap the lollipop heads with some tissue paper for a nicer look and insert in the slits. I found that twisting the lollipop while you insert worked great at getting the tissue paper to go in the slit.
Place 2 googly eyes for fun on each lollipop. I used glue dots for this.
Draw a smily face if you wish. I like to draw mine underneath so as to have a smily flying butterfly, but kids will probably like to draw it directly on the front.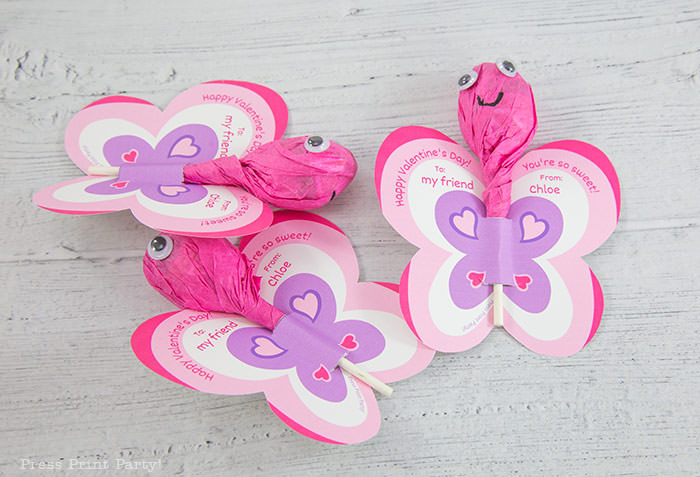 Make as many as you need for the whole classroom. These cute DIY Valentine cards are small enough to fit great in any Valentine's Day box at school. You can even make one for the teacher.
I have lots more free printable Valentine cards you can check out:
Don't forget to pin it: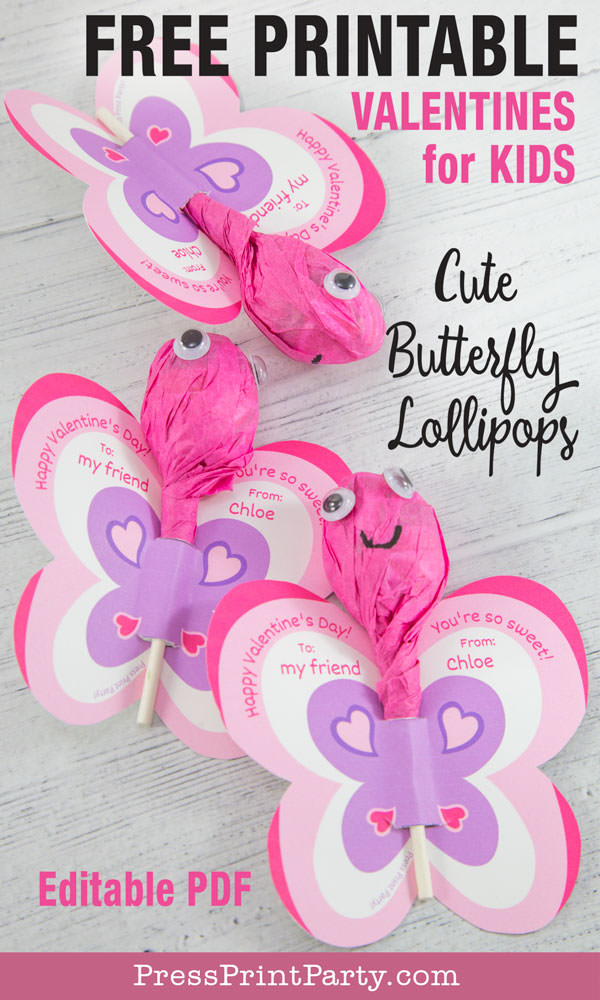 Check out our Valentines printables