Kids just love to do special activities for each holiday. And Valentine's Day is no exception. So I created two pairs of new, free Valentine's Day word search and word scramble activity sheets just for them.
These fun Valentine's Day puzzles will keep your kids busy for a little while while you catch your breath and take a well deserved coffee break. Tea, of course, is always acceptable. (So is brandy, if it's been a really tough day.)
These are also great for teachers who want something new and fun to do on Valentine's Day. Though I'd encourage the teachers to leave the brandy until after class.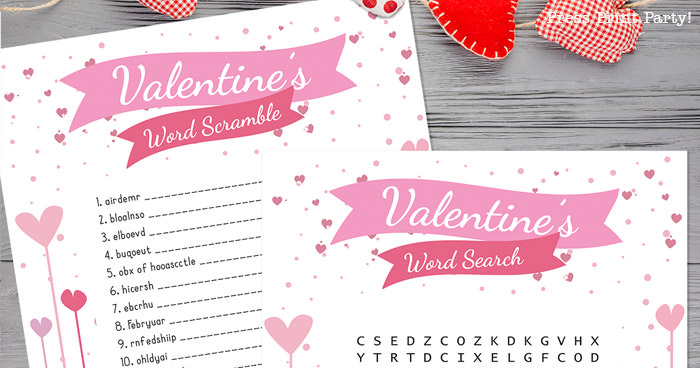 Or use them as part of Valentine's Day gifts for your kiddo's classmates. Pair them with a heart pencil and these free Valentine's pencil toppers and you have a fun game package to give out to everyone in class.
My kids love a good word search and grabbed these as soon as I printed them. But the word scramble was a little tougher and kept them entertained a bit longer.
I made two levels of Valentine's Day word searches and word scrambles. You'll get to decide which one your kids can handle.
Level 1 Valentine's Day word search and word scramble for young kids
Here's what level 1 looks like. Short and easy words like "kiss" and "pink" for the kids starting to learn to read and write. The words may be short but it's still a mind bender to do a word scramble. Un-jumbling words is tough! I sometimes get stuck on 4 letter words myself…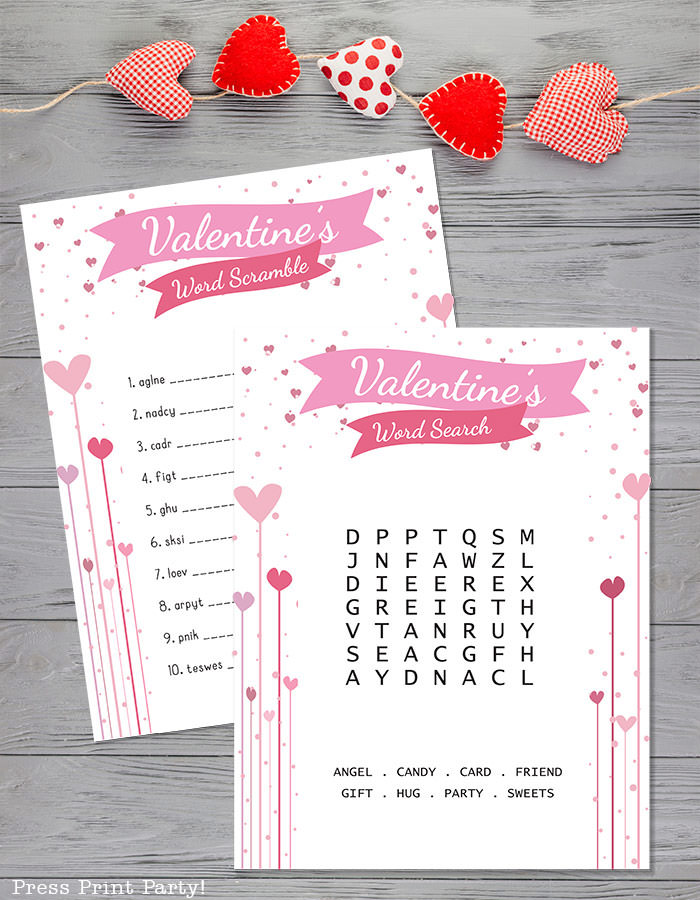 Level 2 Valentine's Day word search and word scramble for older kids and adults
And this is what level 2 looks like. Longer words and lots more of them. Making the answer key for the word search took me a little bit more time than I thought it would, so bigger kids should be kept entertained for at least a little while.
I gave these to my older girls and they had fun figuring out the answers.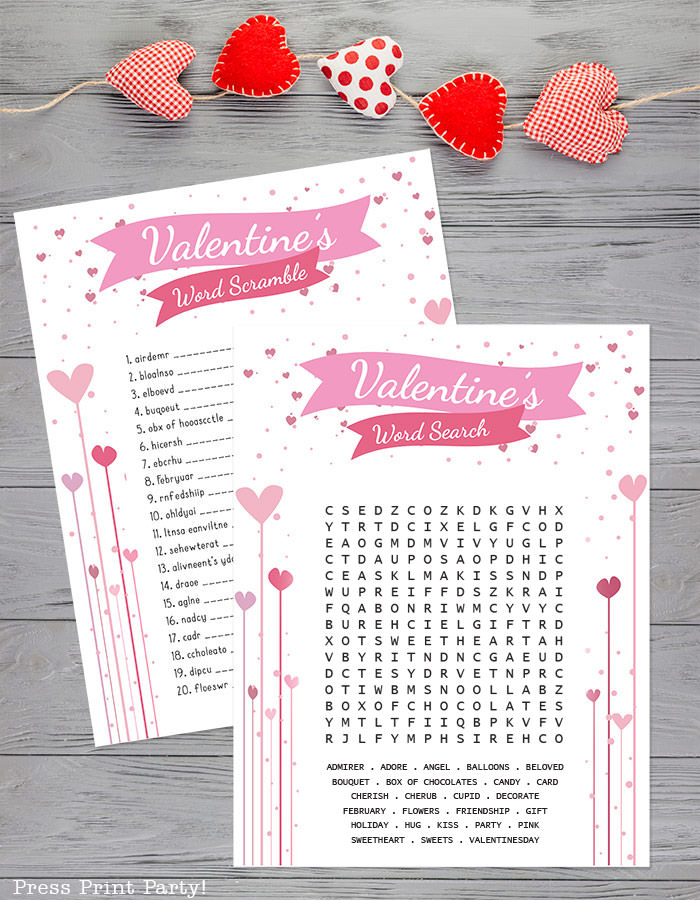 Go check out lots more free Valentines printables and ideas on the blog!
Don't forget to pin it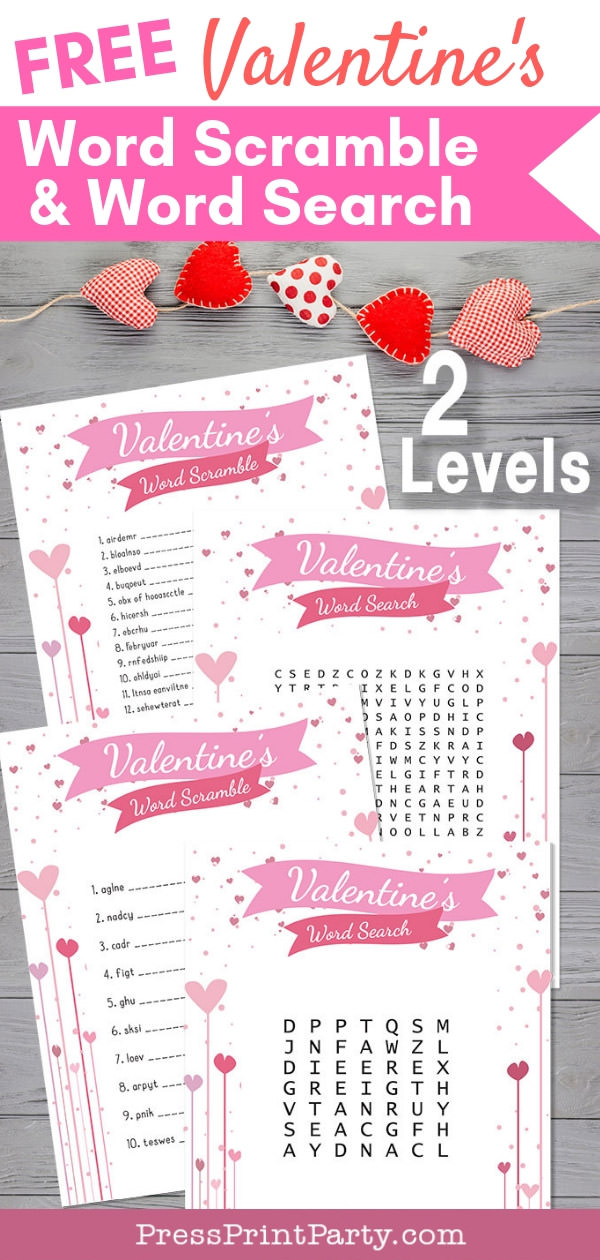 <h3>Get Your Freebie:</h3>
If you've already subscribed, you can get the password from the bottom of any email I send and go directly to the <a href="https://www.pressprintparty.com/library/">Free Downloads Library</a>.
Check out our birthday printables