Butterflies and flowers are the symbols of spring. That's why after I created a rose bouquet cupcake, I just had to have a butterfly cupcake to go with it!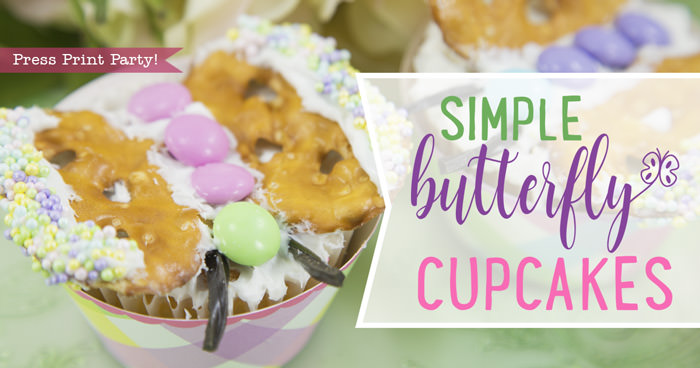 These butterfly cupcake decorations are super easy and quick to make.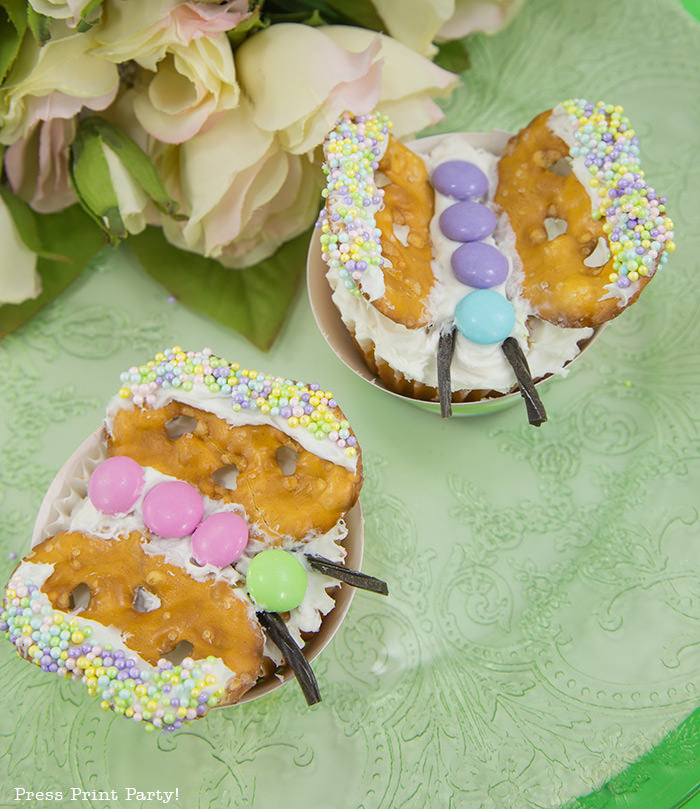 Look at them having a blast with the rose bouquet cupcake!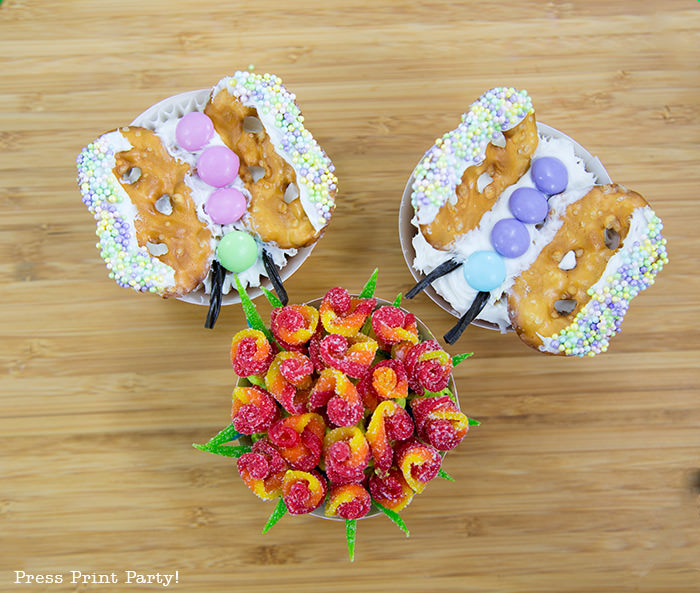 And loads of fun with their chick and bunny friends: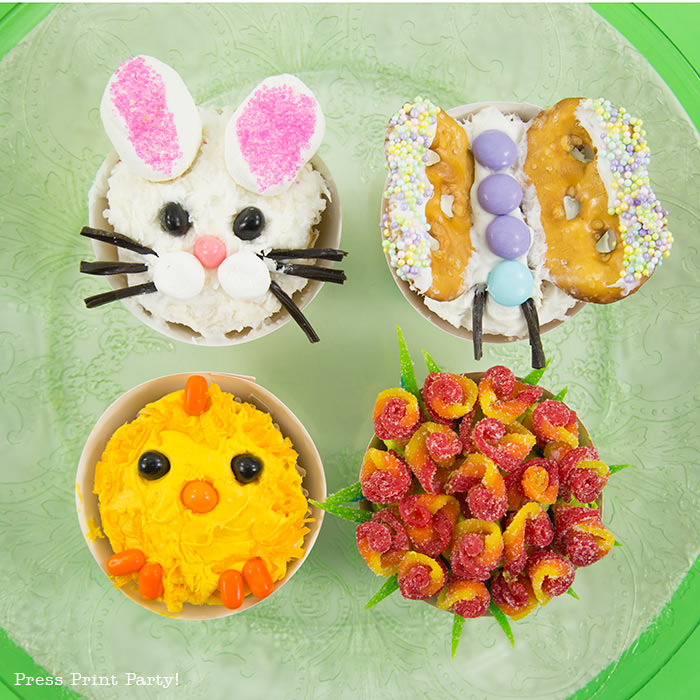 Butterfly Cupcakes
You will need:
– Cupcake of choice
– Vanilla Frosting of choice
– Pretzels – I used the Original Pretzel Crisps from the Snack Factory because I liked the size and shape.
– Spring colors m&ms
– Licorice cut in 1/2 inch strands (I used Twizzlers)
– Spring sprinkles or non-pareils
—->Check out the video for the quick DIY or read all the instructions below:
If you like my videos, please hop on to my YouTube channel to subscribe!
Instructions:
Frost your cupcake with white frosting. Although green would probably work well also.
Frost the tips of the pretzels. Front and back. Now make sure you use a whole pretzel, the bag will be filled with broken ones. Be gentle.
Dip the pretzel tips in the sprinkles to coat.
Place the pretzel "wing" in the cupcake. Repeat with another pretzel for the second "wing". Make sure to leave space in between the wings for the m&ms.
Place 3 m&ms of the same color in between the wings and finish up with a 4th different color m&m for the head.
Place 2 licorice strands under the head m&m for antennas!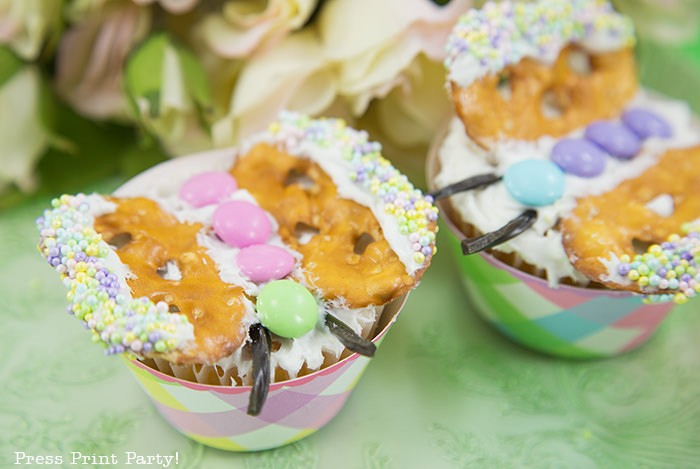 That's it! Wasn't that easy!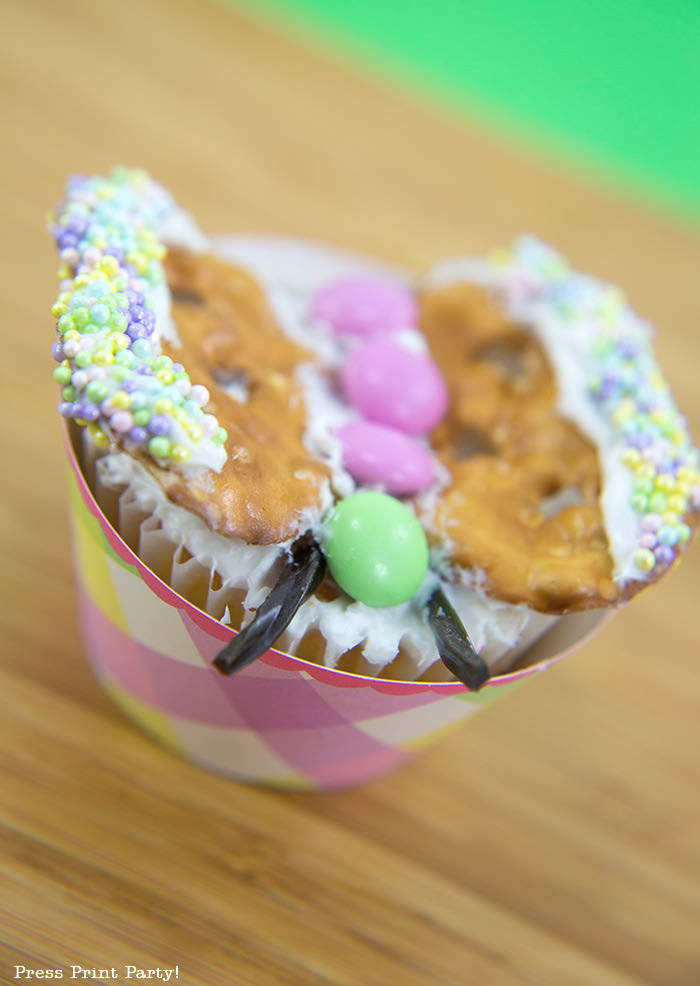 Don't keep it all to yourself, please share!