These must-try turkey craft ideas are guaranteed to spark your kids' creativity and provide hours of fun.
So, If you looking for ways to keep your little ones entertained and engaged during the Thanksgiving season, Look no further!
These crafts are perfect for kids of all ages and will not only keep them busy but some will also provide an opportunity to teach them about the importance of gratitude and giving thanks.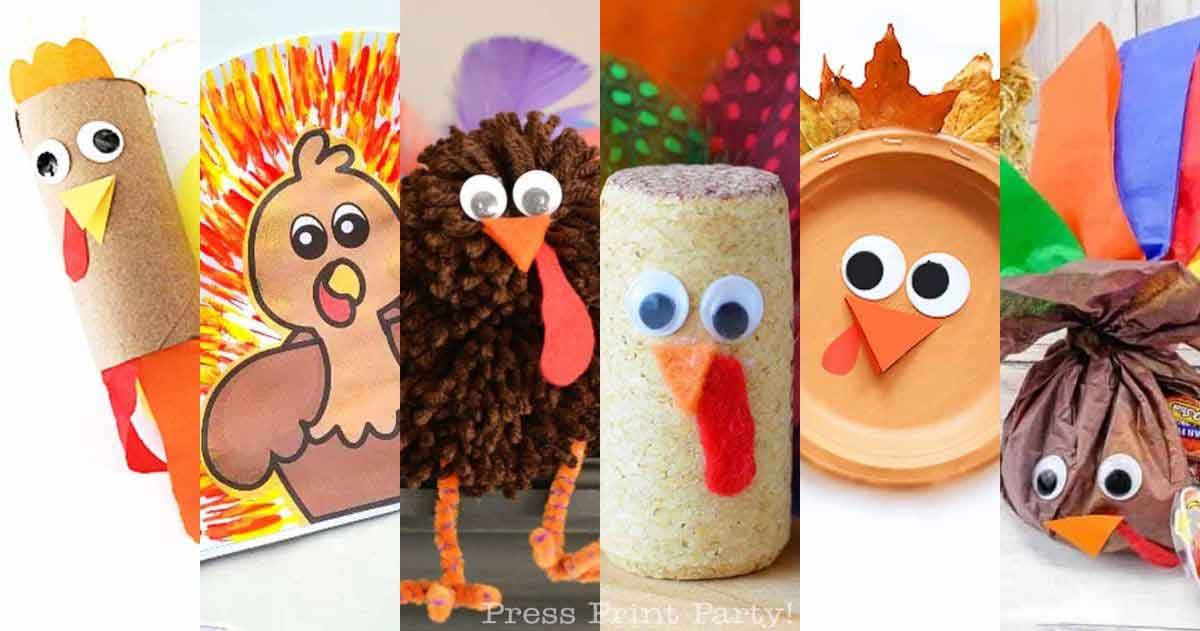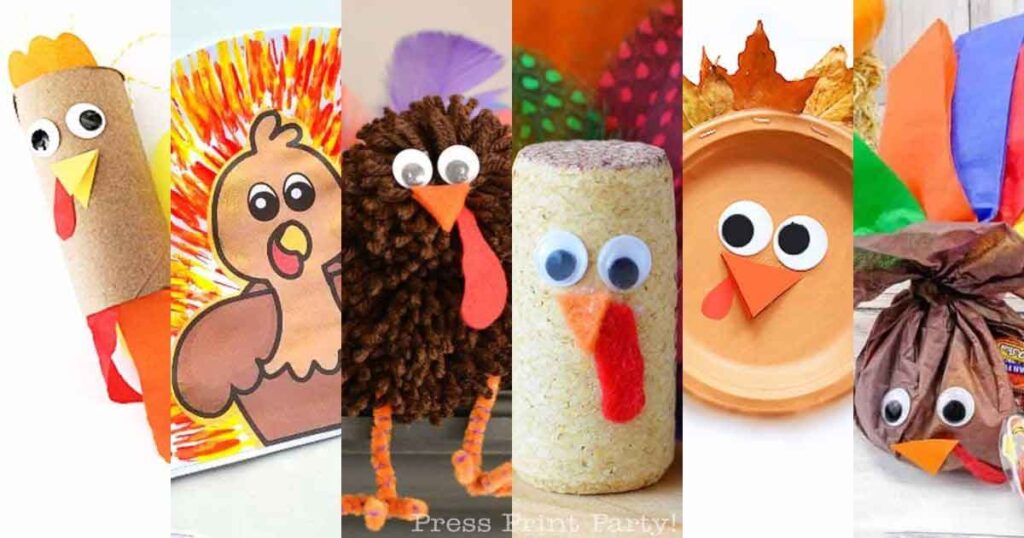 This post may contain affiliate links.
From adorable handprint turkeys to easy-to-make colorful feathered creations, this collection offers a wide variety of crafts that are perfect for little hands and big imaginations.
Whether they prefer painting, cutting, or gluing, there is something for everyone.
Not only will these turkey craft ideas entertain your children, but they will also serve as special mementos that can be displayed proudly during the holiday season.
So, prepare your art supplies and clear off the craft table because your kids are about to embark on a creative journey full of turkeys, feathers, and lots of laughter.
And get ready to see their faces light up with joy as they proudly display their masterpieces around the house.
Let the Thanksgiving crafting begin!
---
45 Creative Turkey Craft Ideas for Kids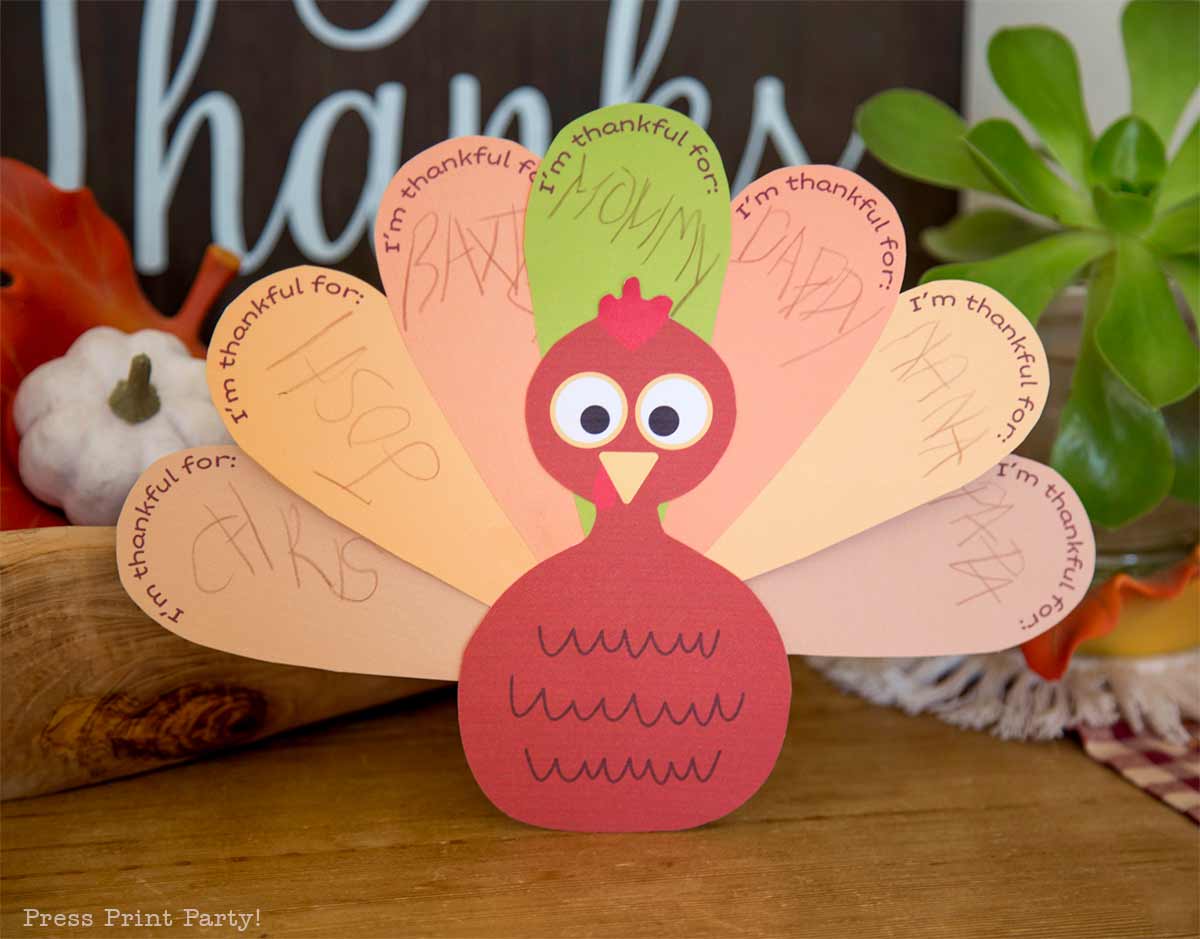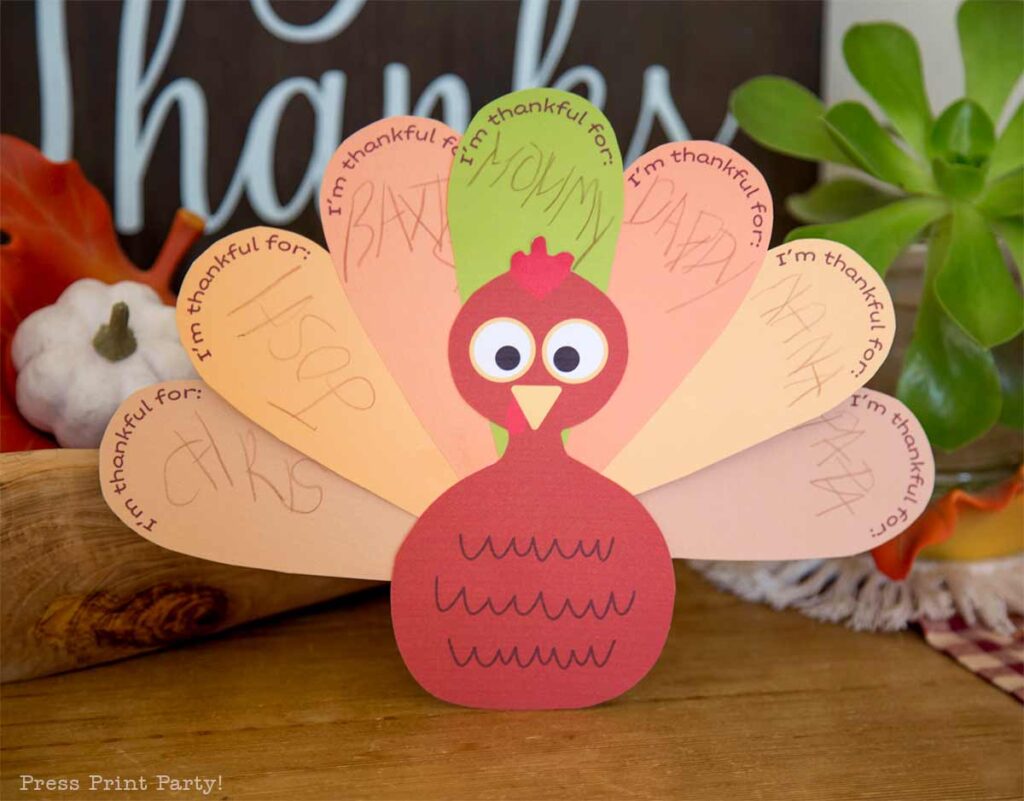 This cute little thankful turkey is easy to print and make. And it can be displayed upright! It also comes as a coloring page so your little ones can get as colorful and creative as they want.
---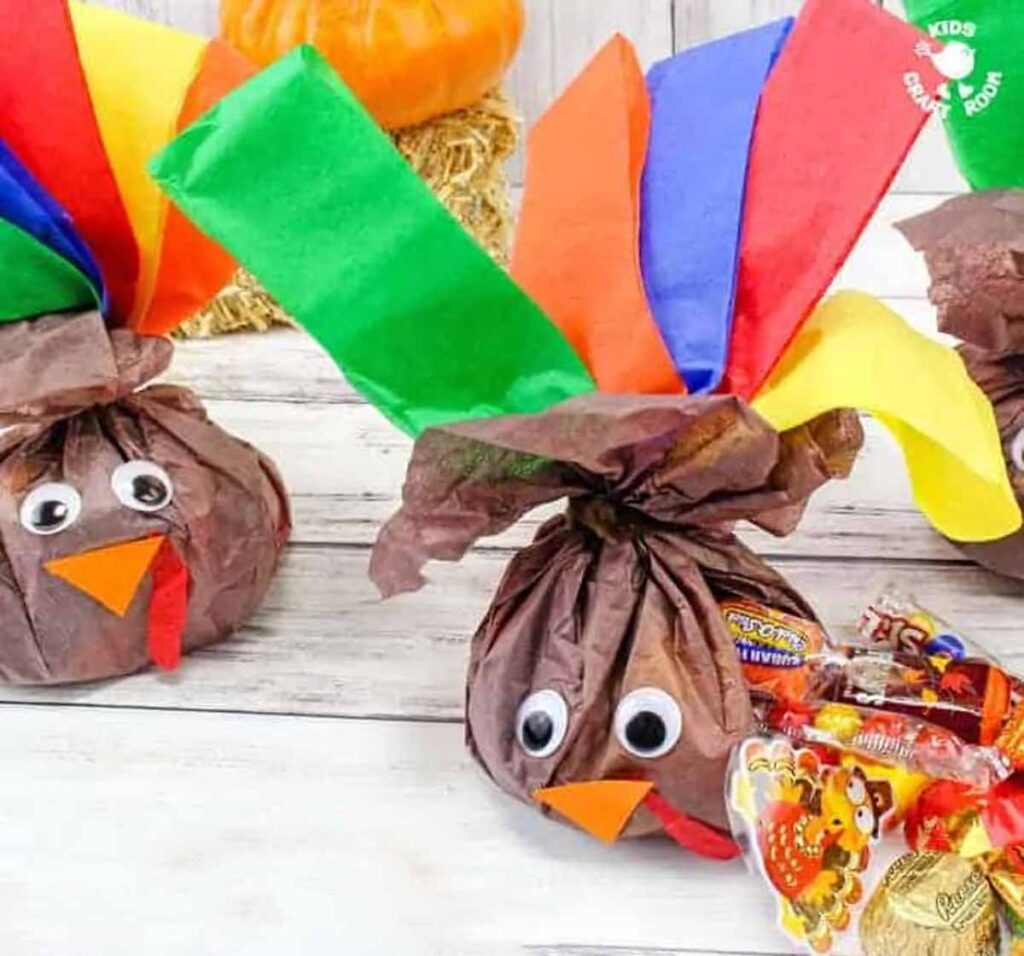 Get the kids involved in creating a favor that will look great on the Thanksgiving table. These candy-filled turkeys are fun and easy to make.
---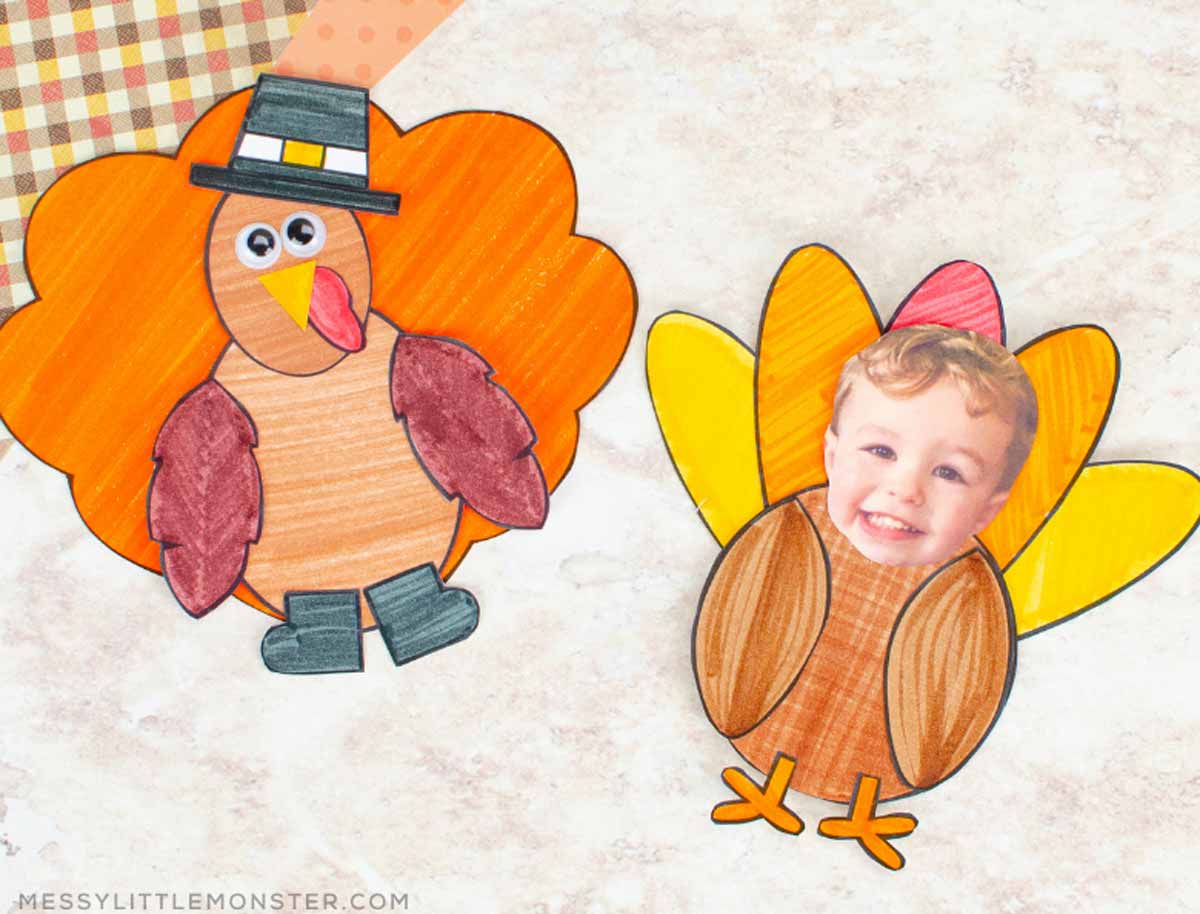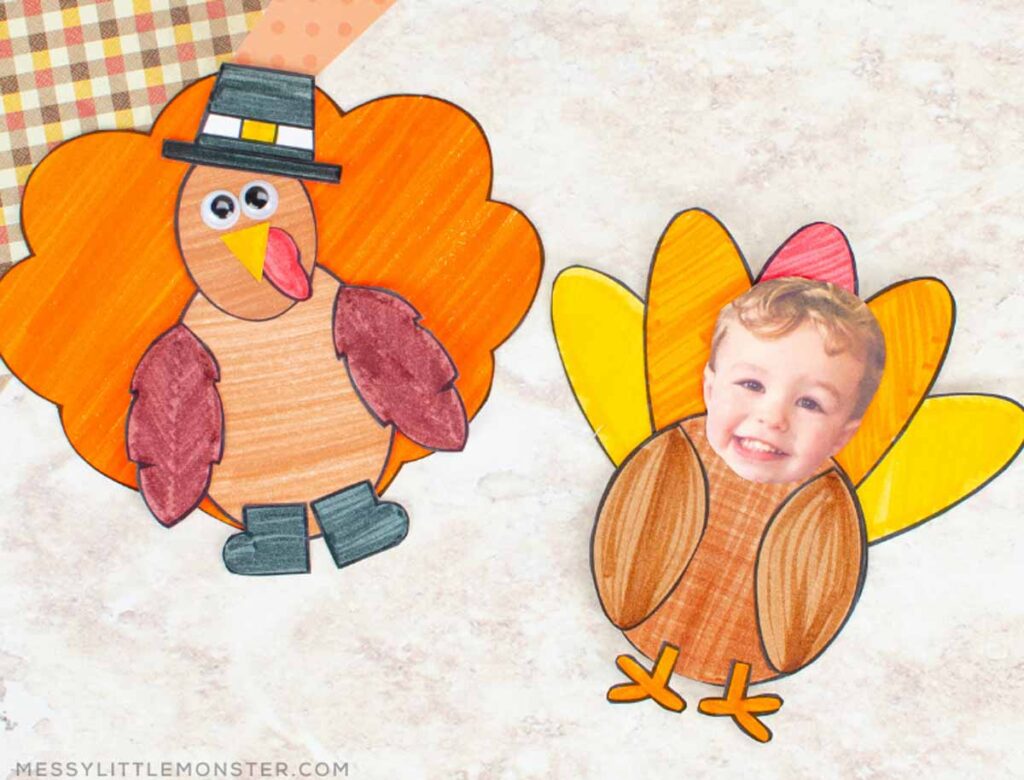 Giggles are guaranteed with this Thanksgiving craft. Print the free template and let the kids design their own mix-and-match turkey.
---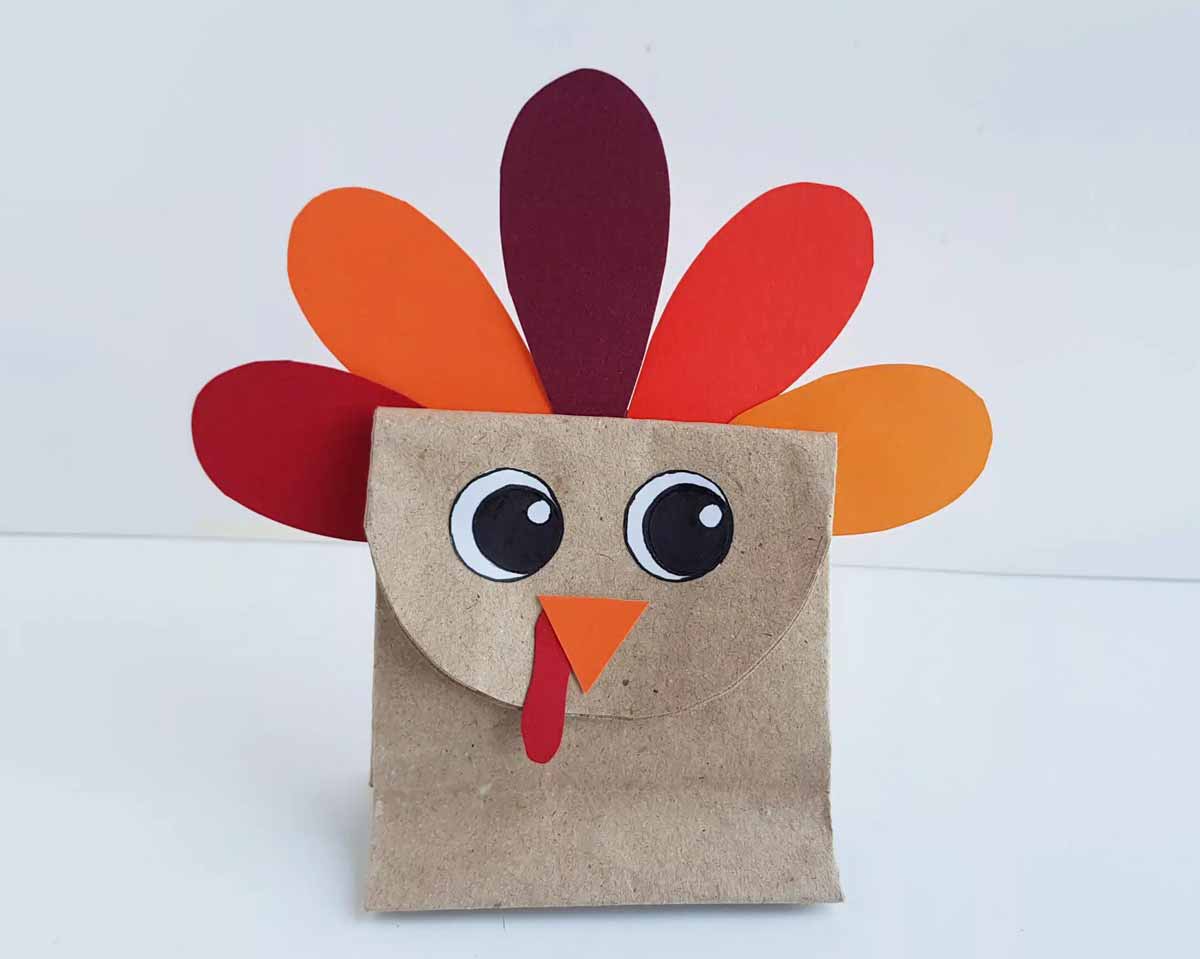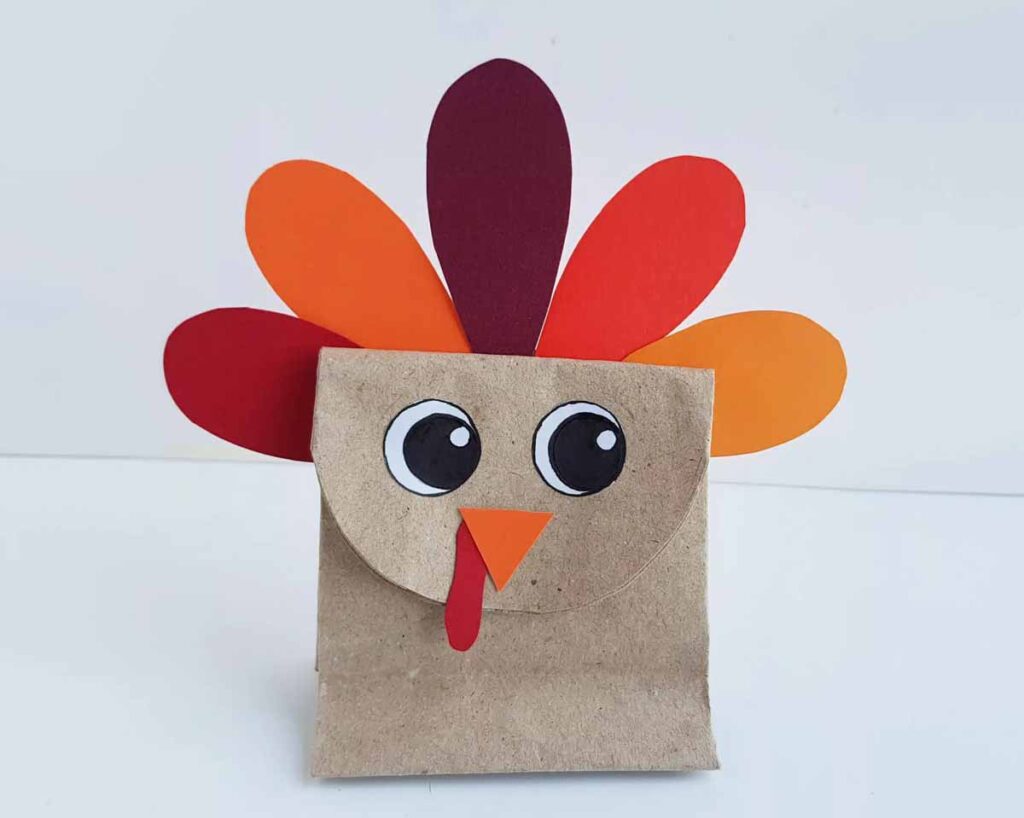 If you are looking for preschool Thanksgiving crafts, this paper bag turkey is sure to make that list. Kids will love this simple craft.
---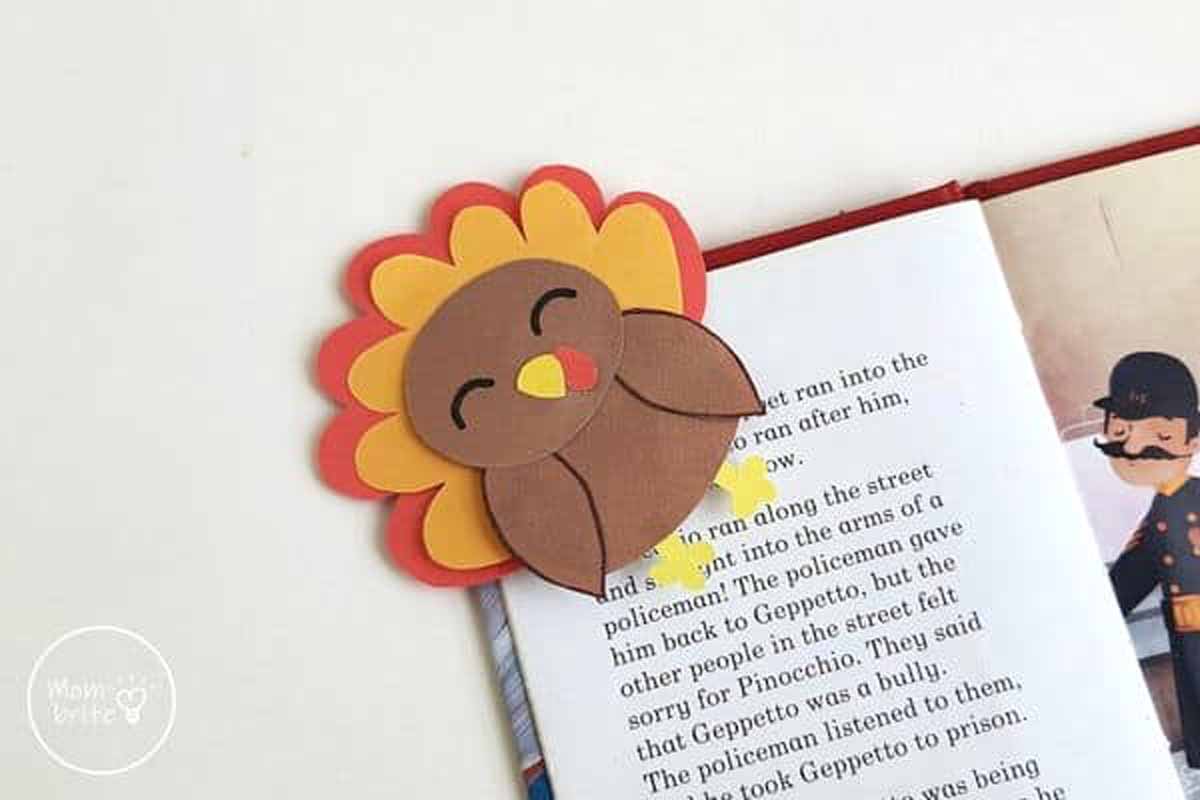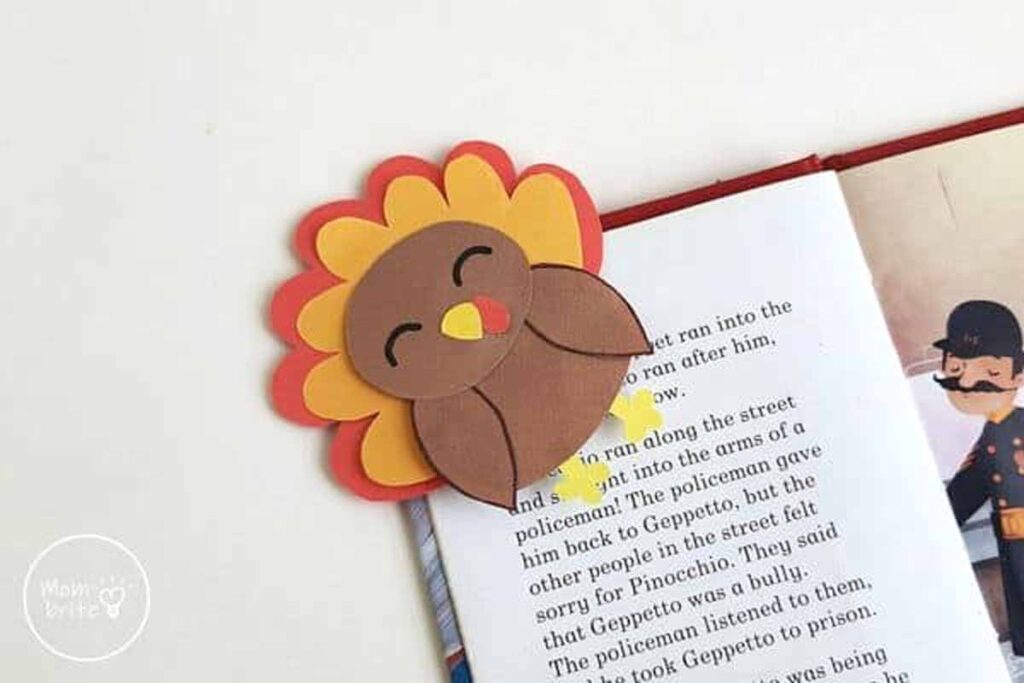 Use the free template to create an adorable turkey bookmark. Then kids can use it to mark their spot in books learning about Thanksgiving.
---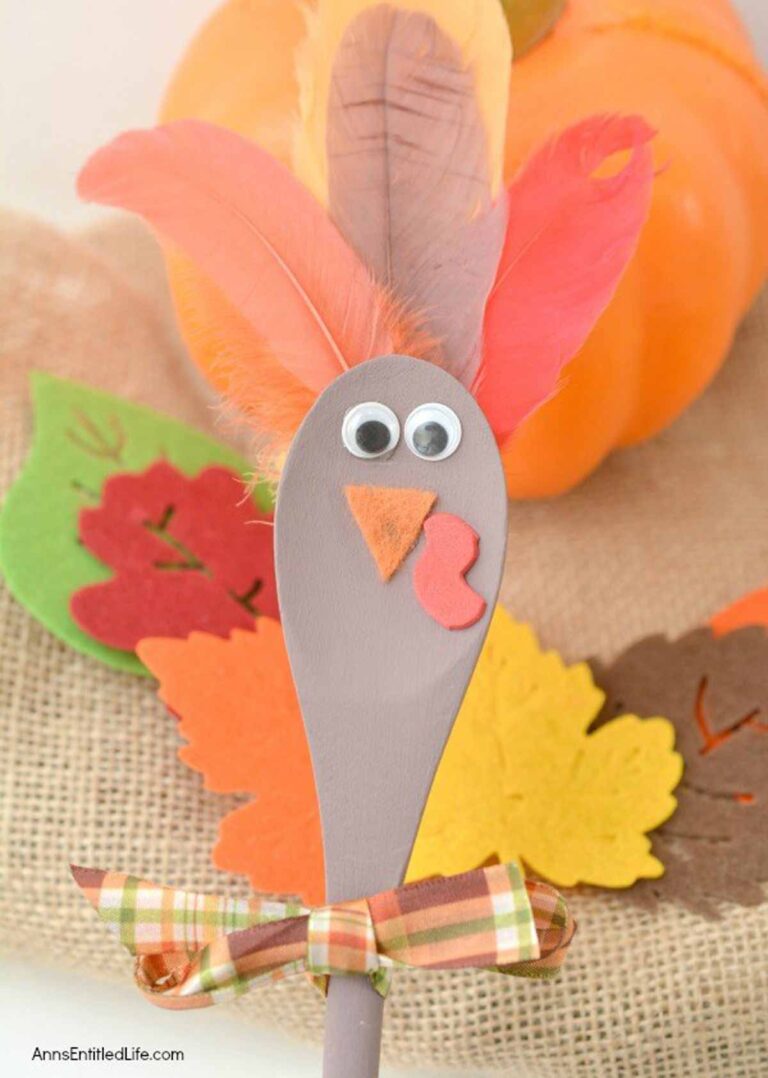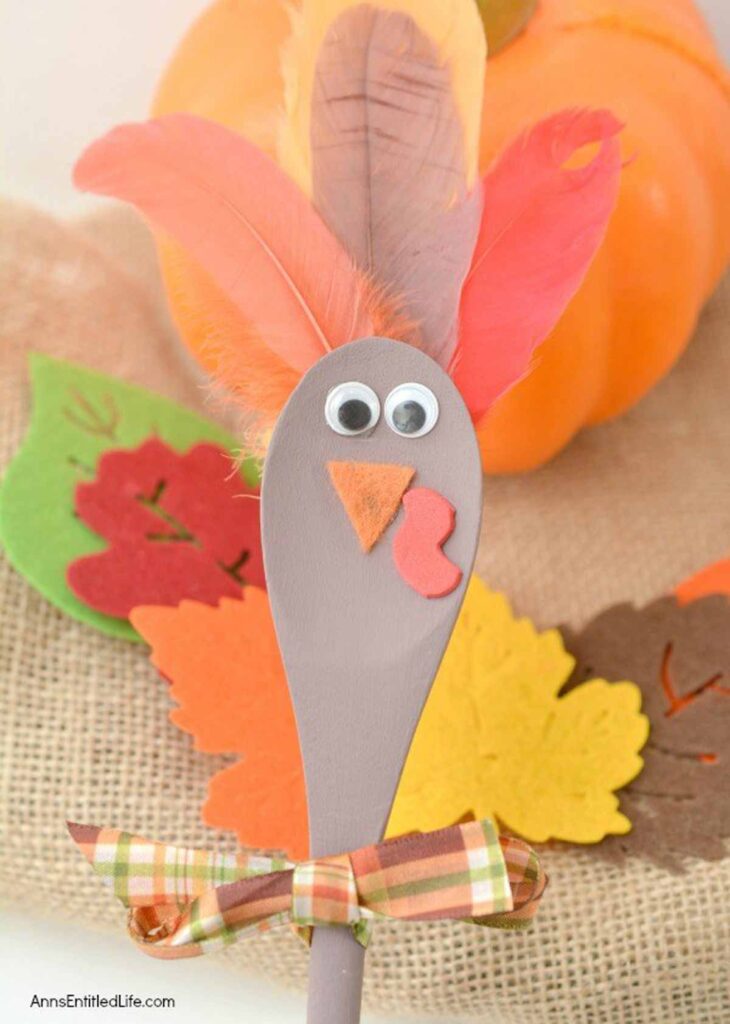 This Thanksgiving craft will be perfect to use in puppet shows or as a decoration. Use the simple step-by-step instructions to make this turkey spoon puppet.
---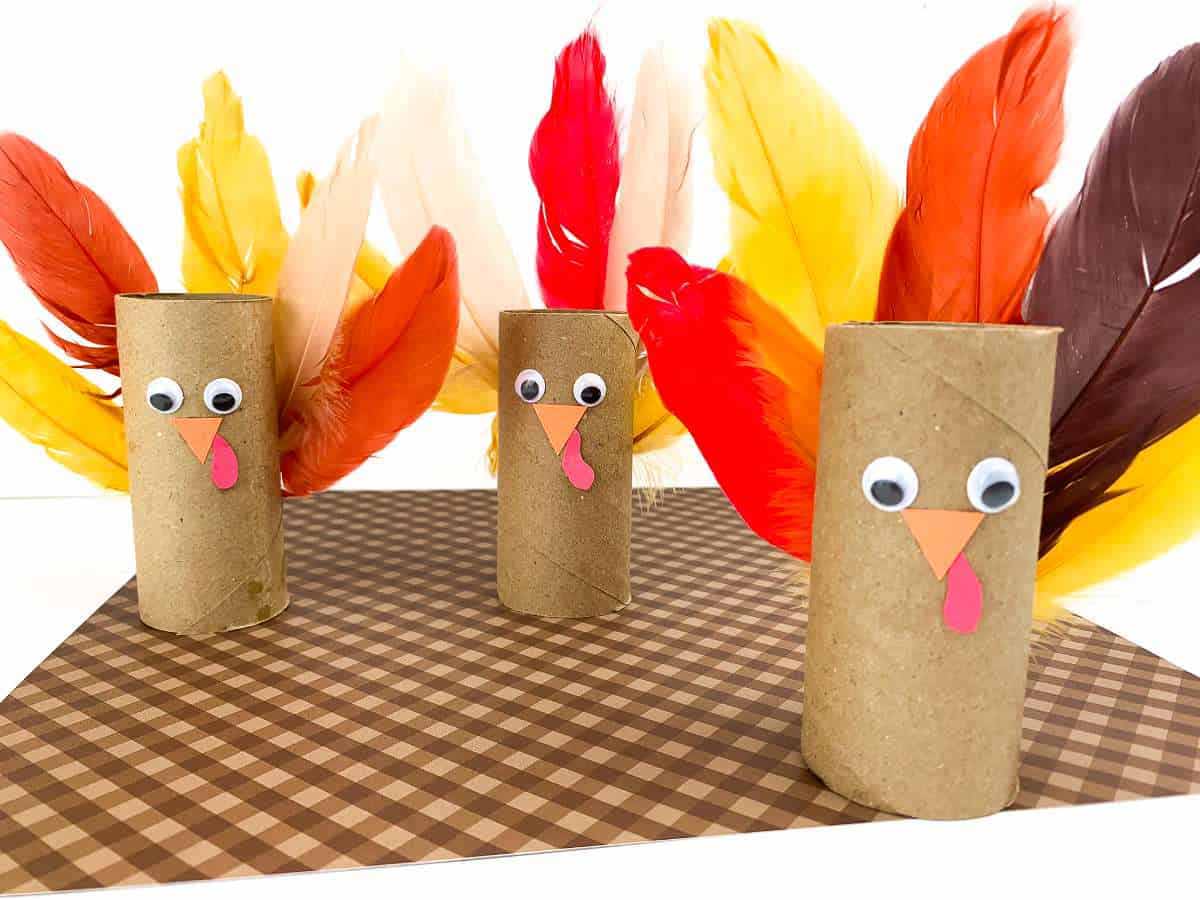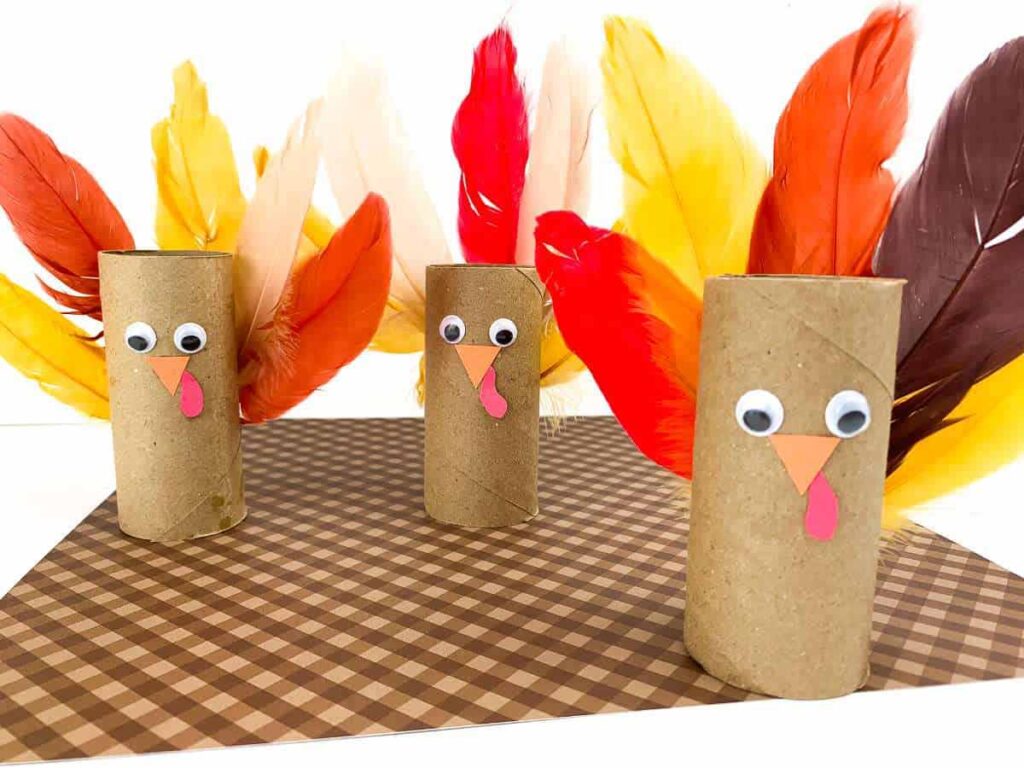 This turkey craft for kids is so fun to make. Use only a few simple supplies to turn a toilet paper roll into a turkey.
---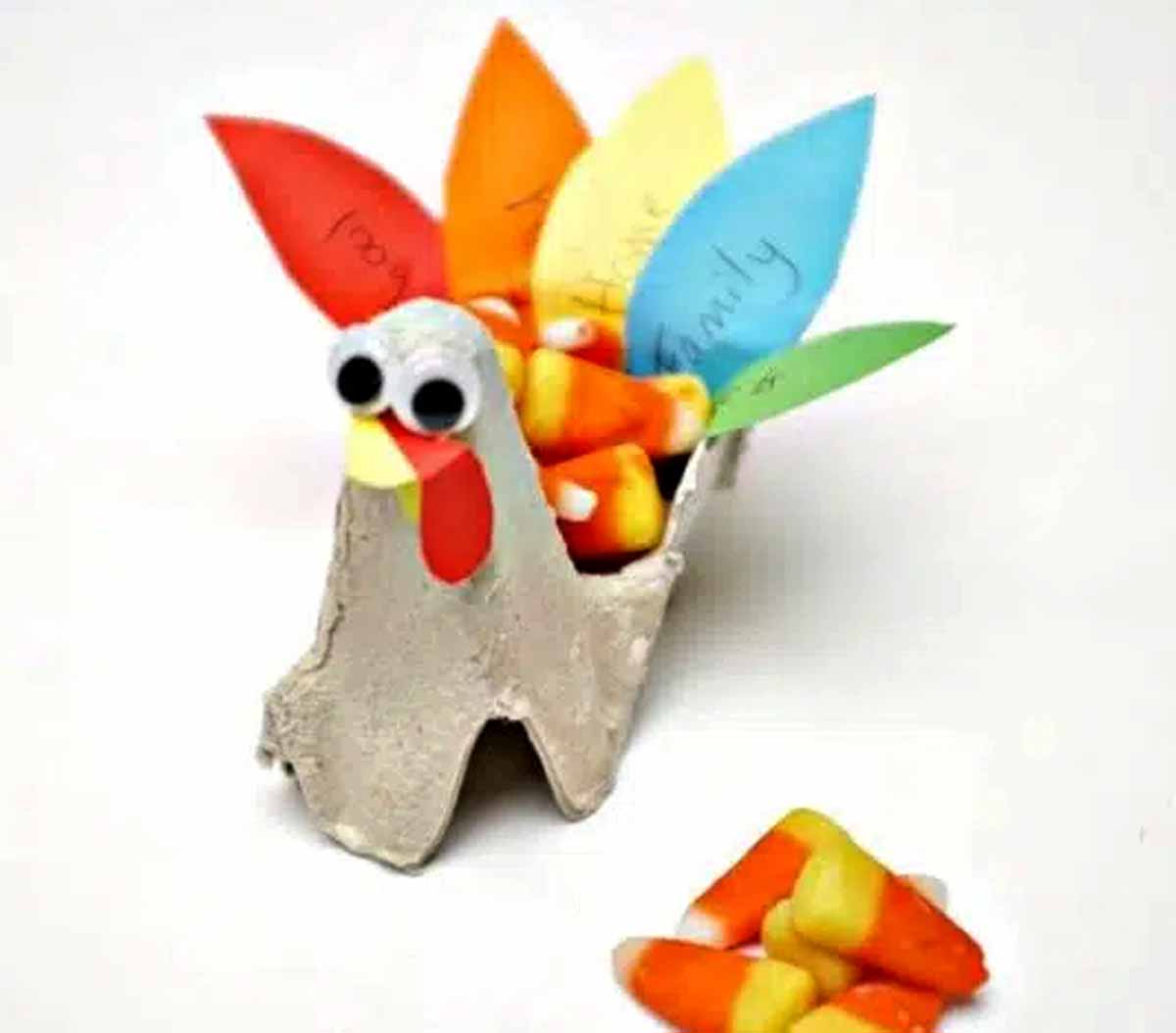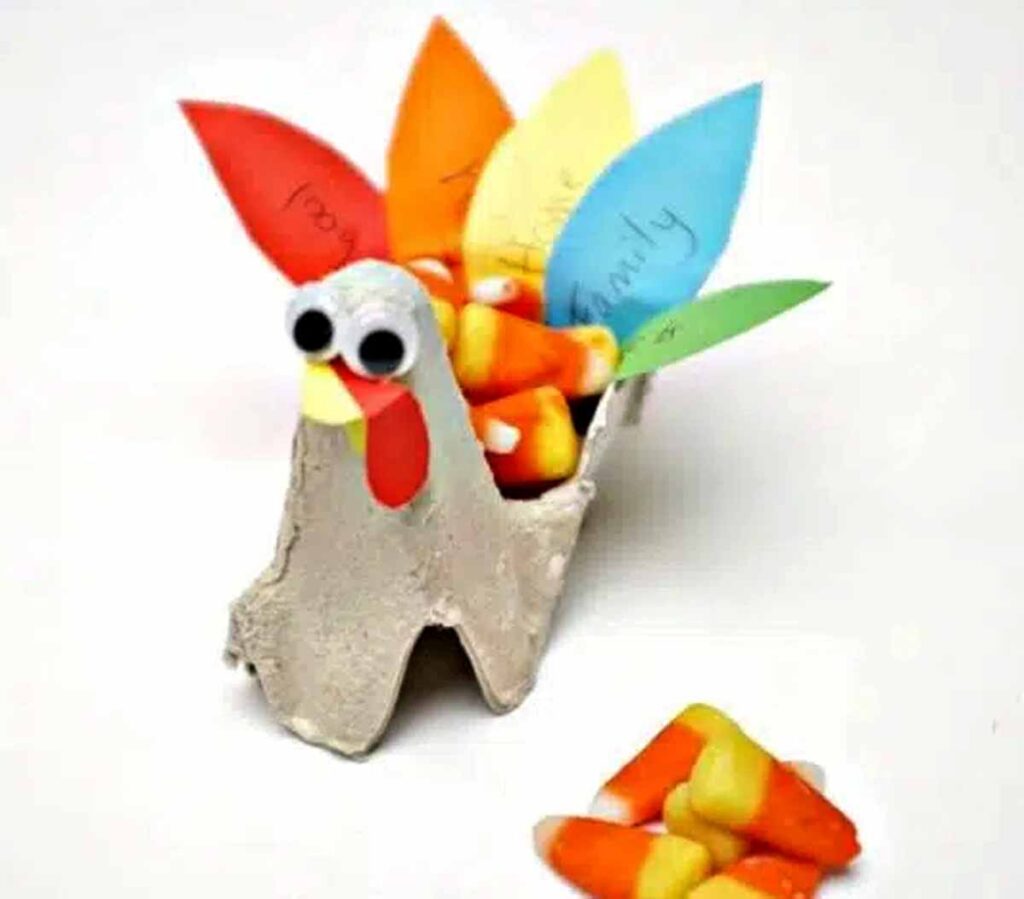 Make this turkey craft and get the conversation started about what the kids are thankful for this year. I love how this unusual craft can also hold candy corn.
---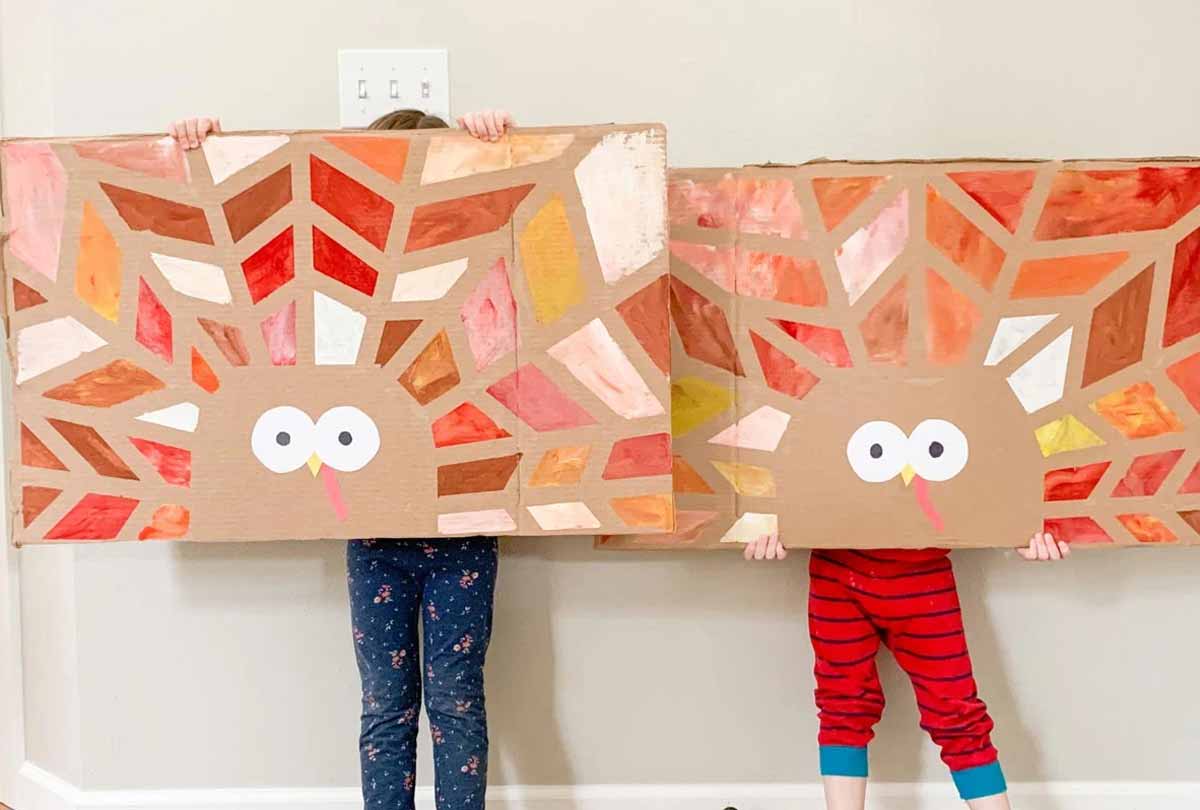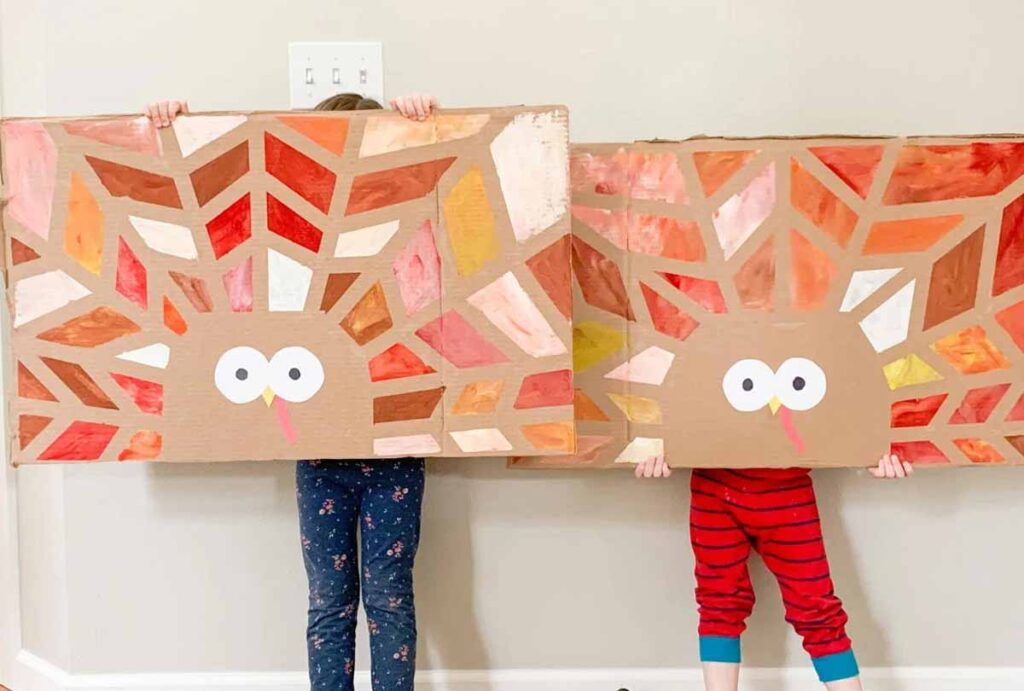 See how a cardboard box can be turned into an eye-catching work of art.
---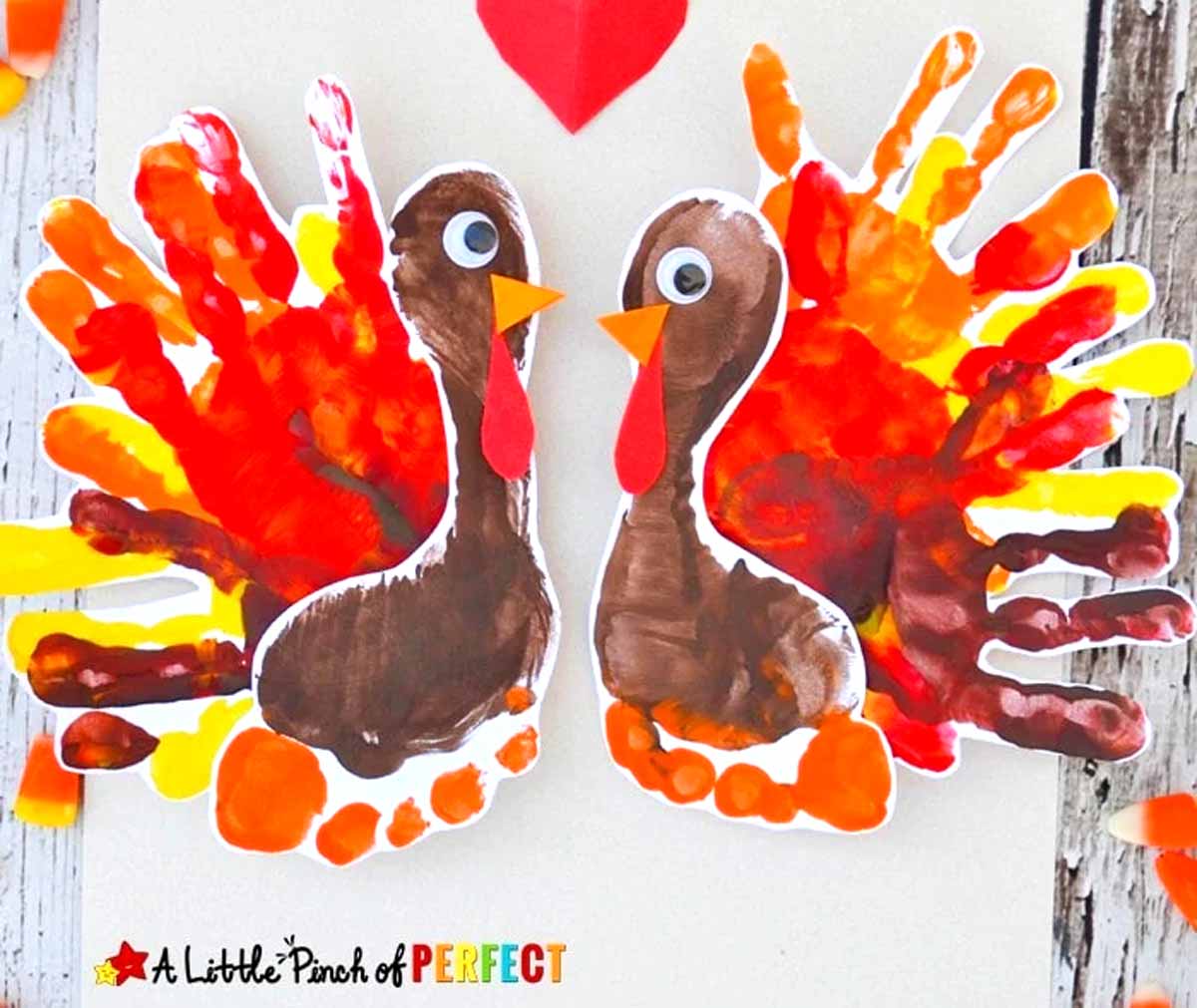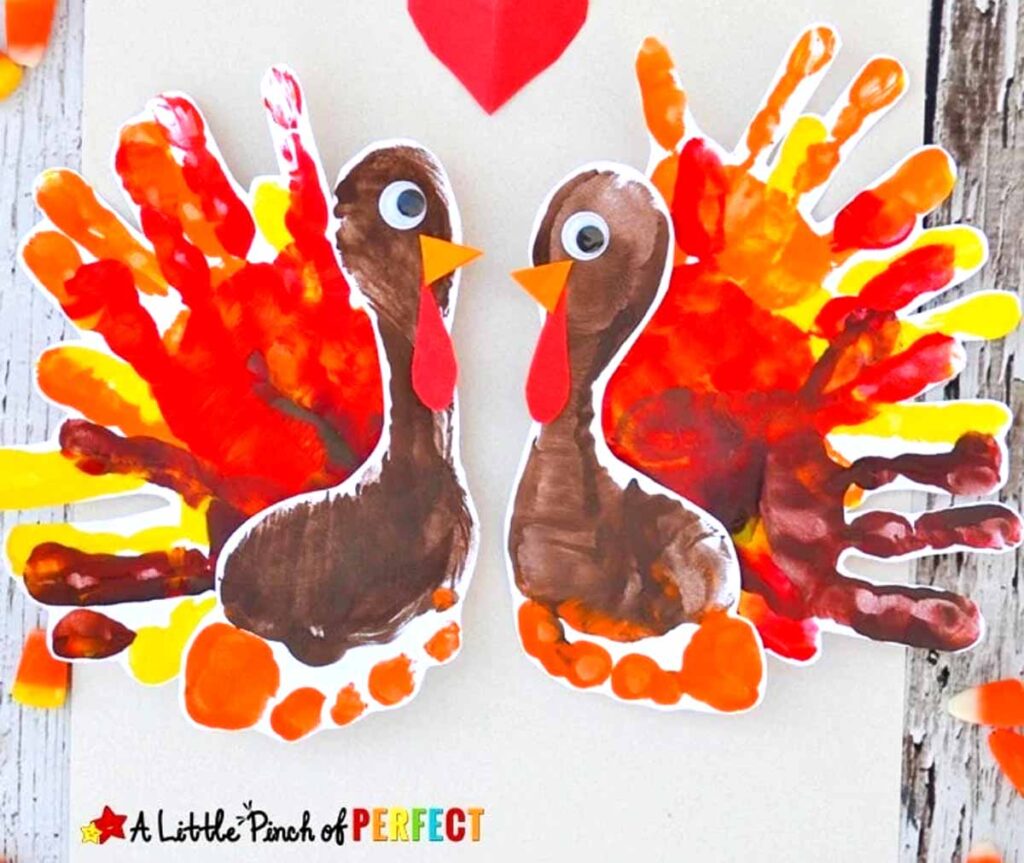 Document those precious little toddler handprints and footprints with a Thanksgiving craft. This turkey craft is so cute and fun for the kids.
---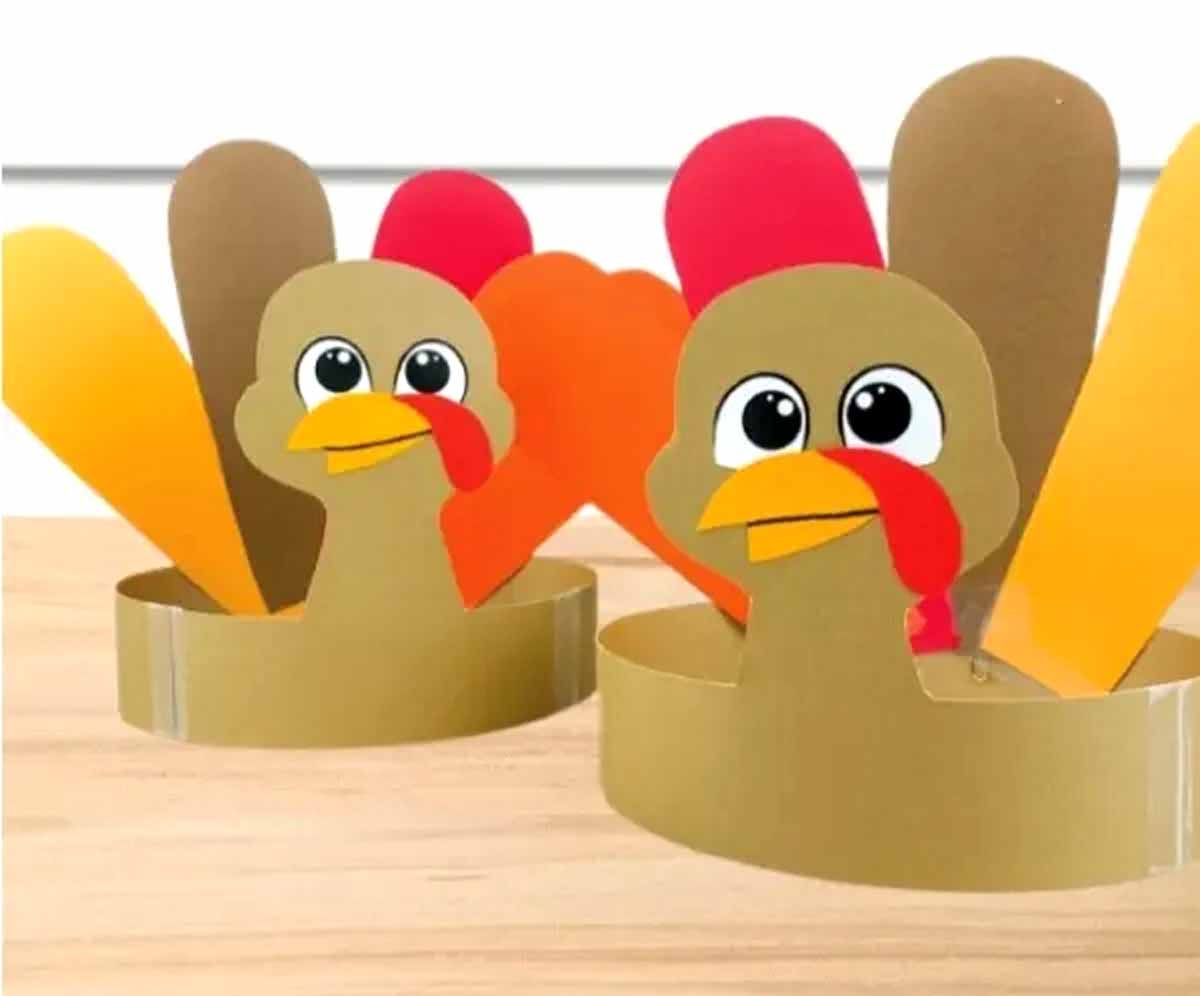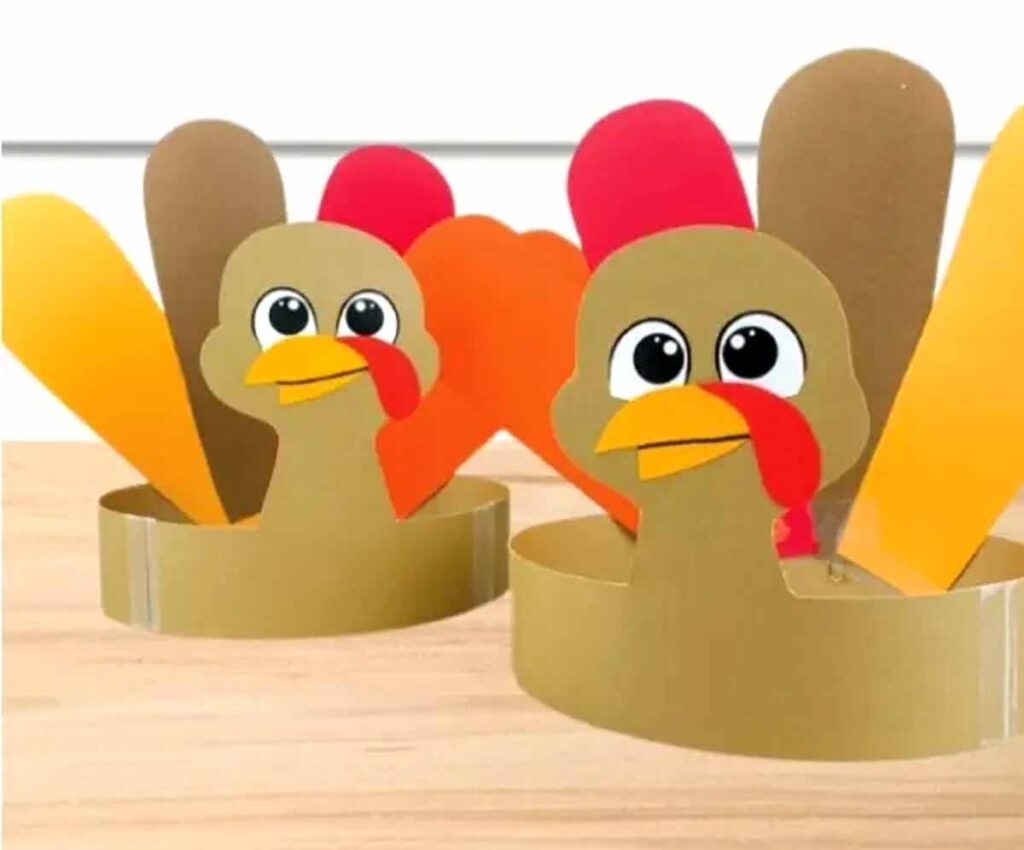 Here is another turkey headband that kids can make using a free template. This headband will look so cute on the kids during Thanksgiving dinner.
---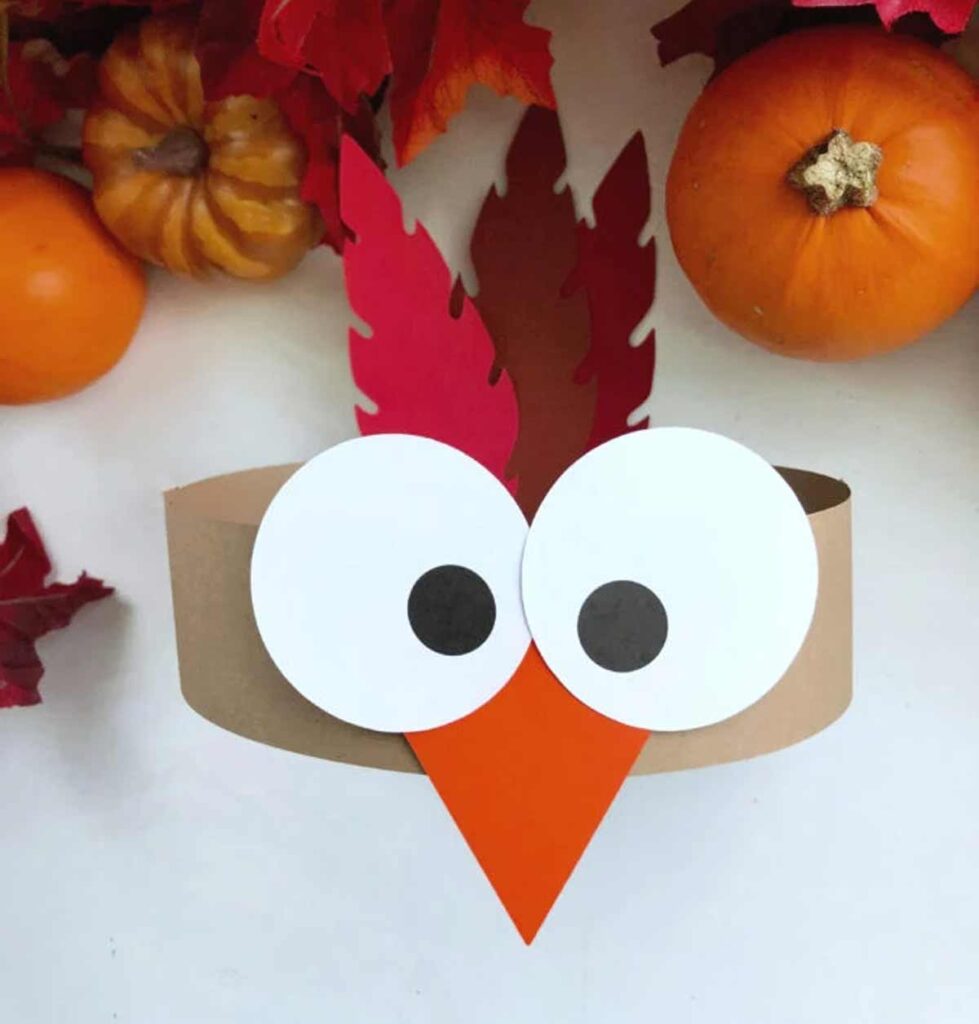 With the included free printable template and some construction paper, you too can wear this cute turkey headband.
---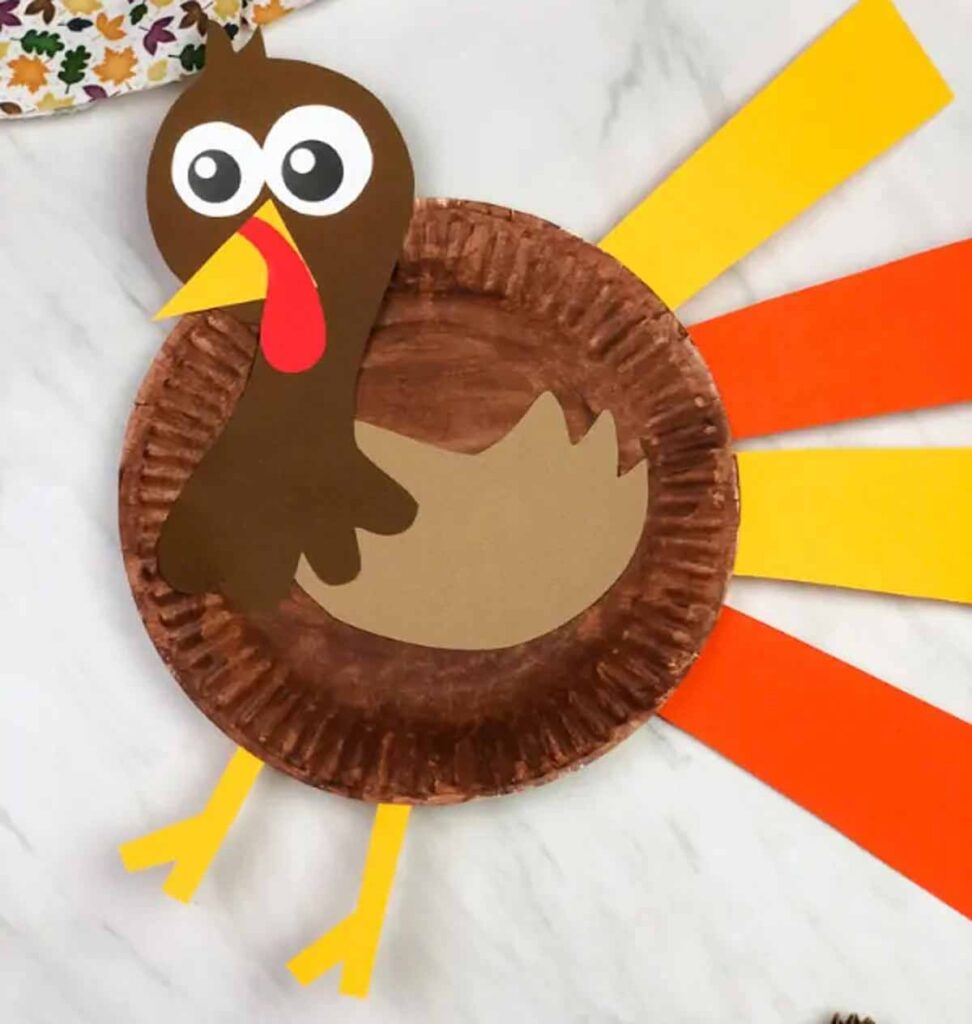 This easy paper plate turkey craft would be a lot of fun to make in the classroom.
---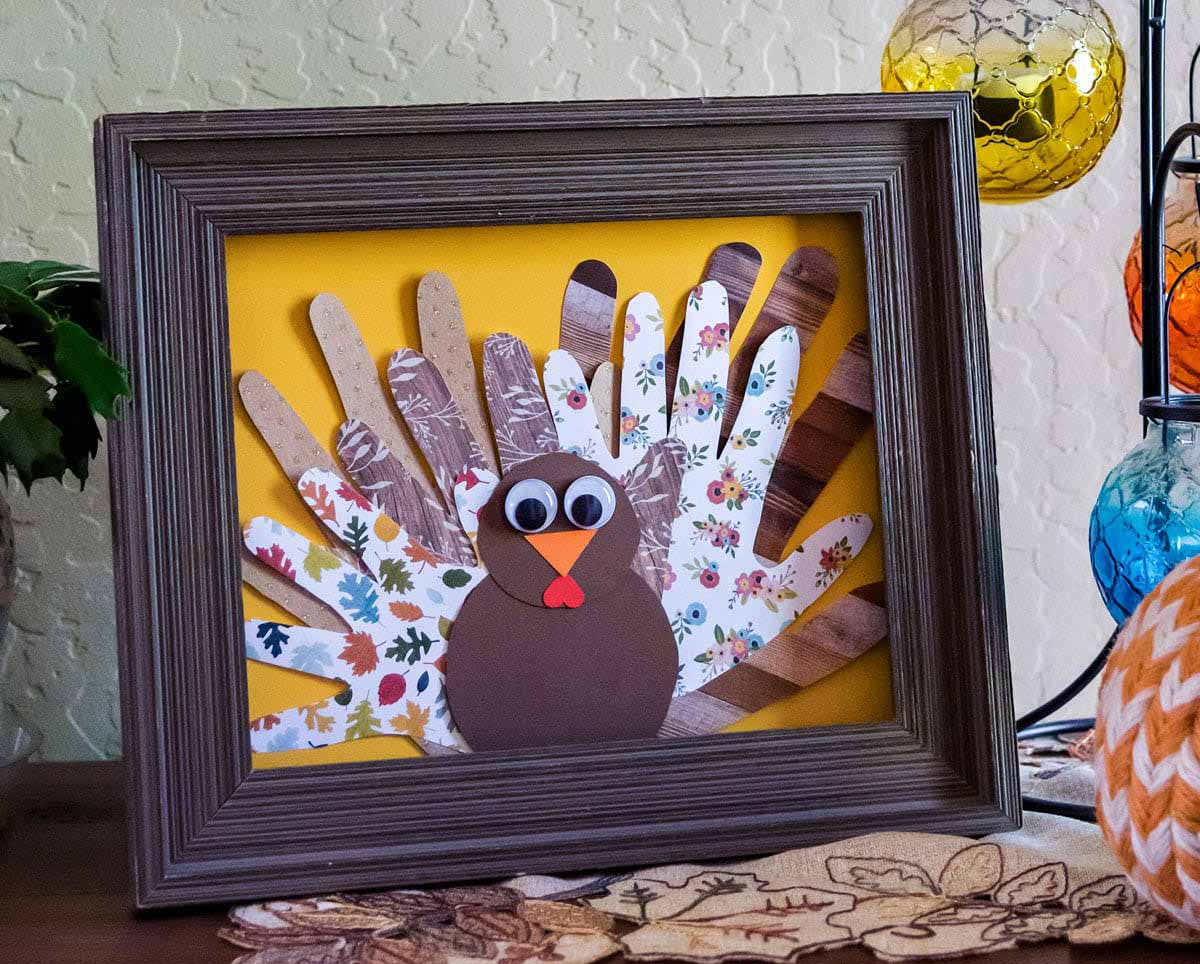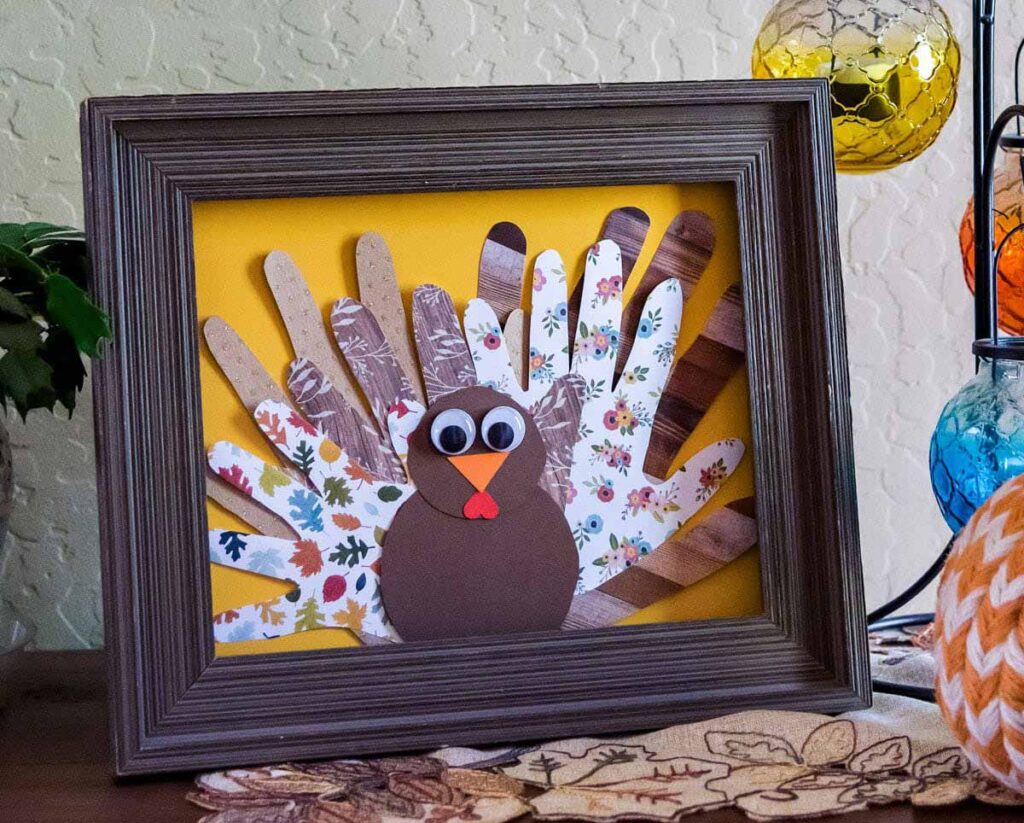 This little guy gets his feathers from tracing the hands of the whole family. Frame it and you'll have a treasure to display every Thanksgiving.
---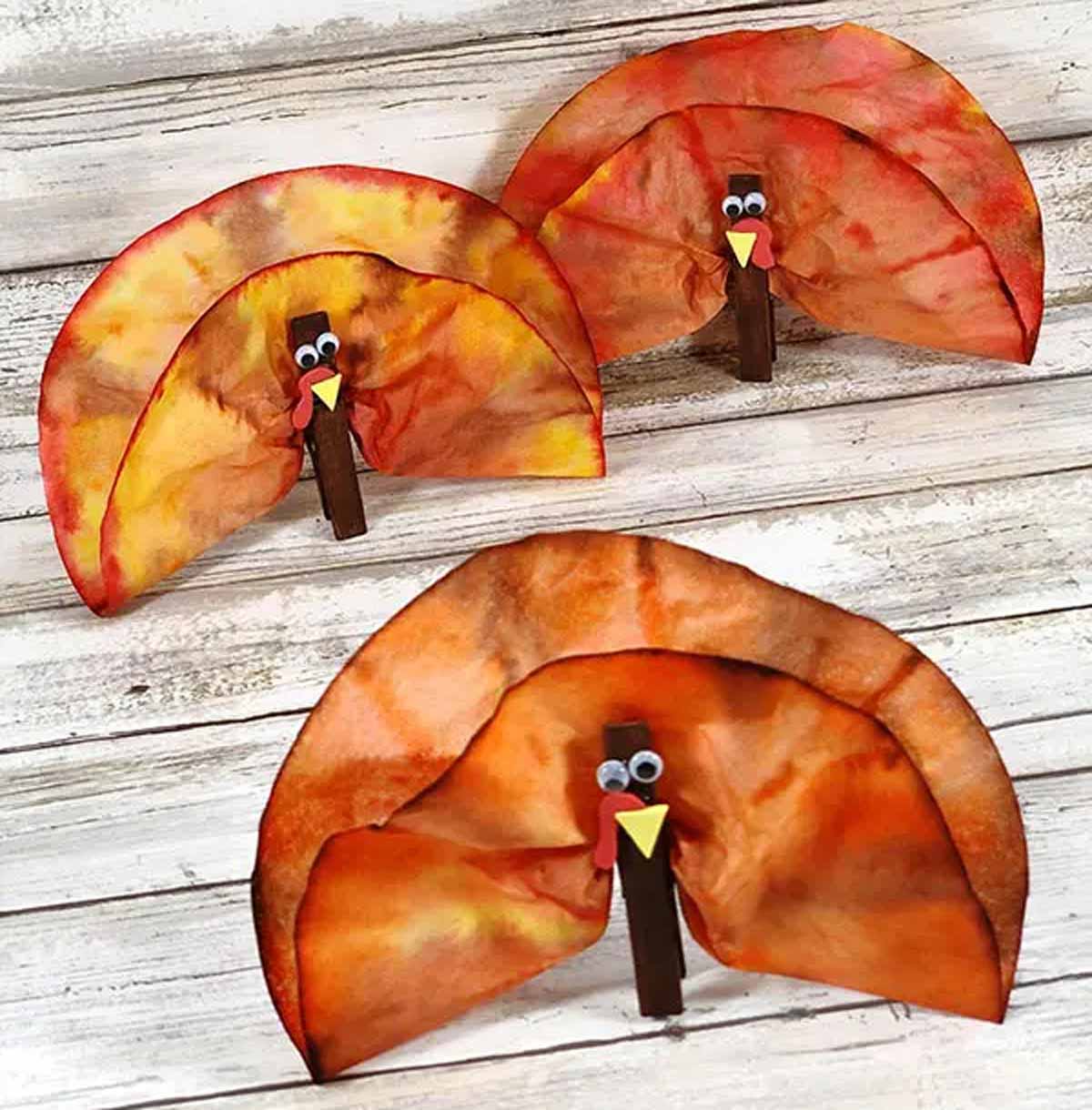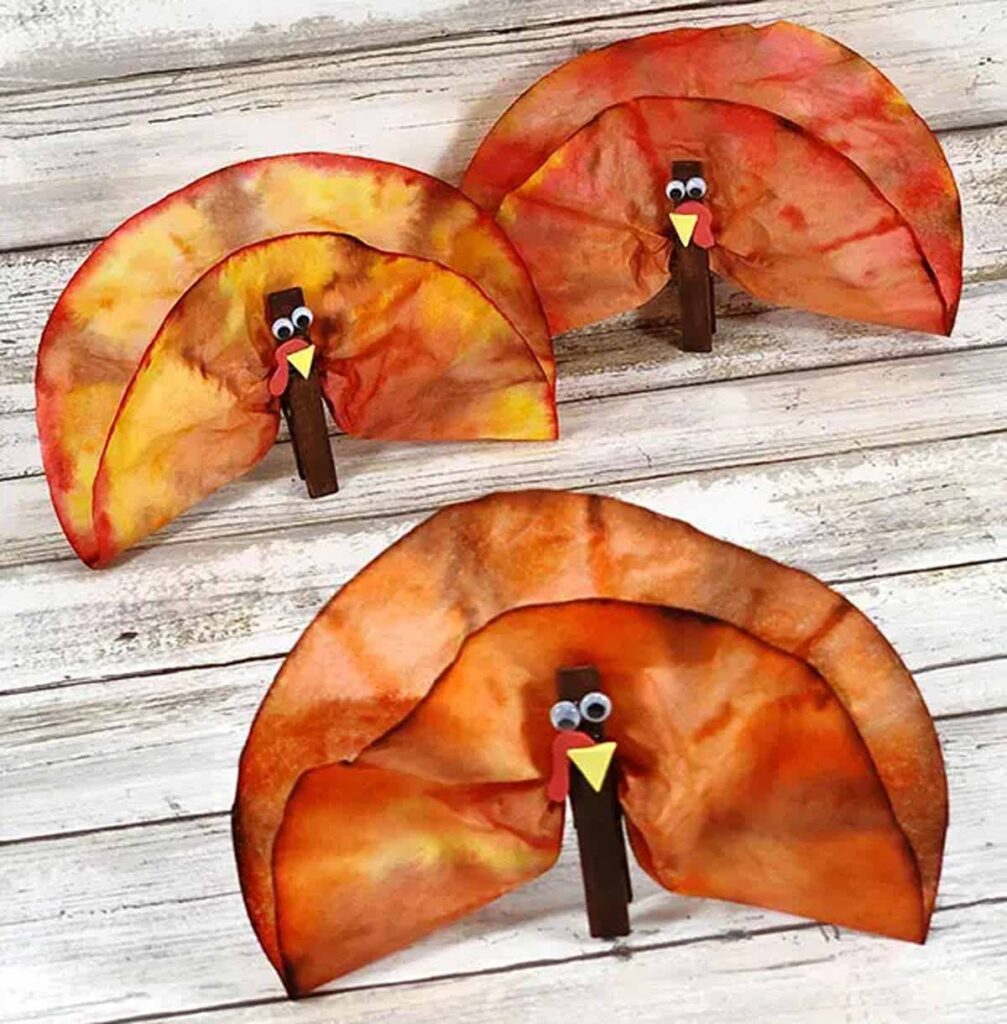 Who knew you could transform clothespins, coffee filters, and googly eyes into these cute little turkeys?
---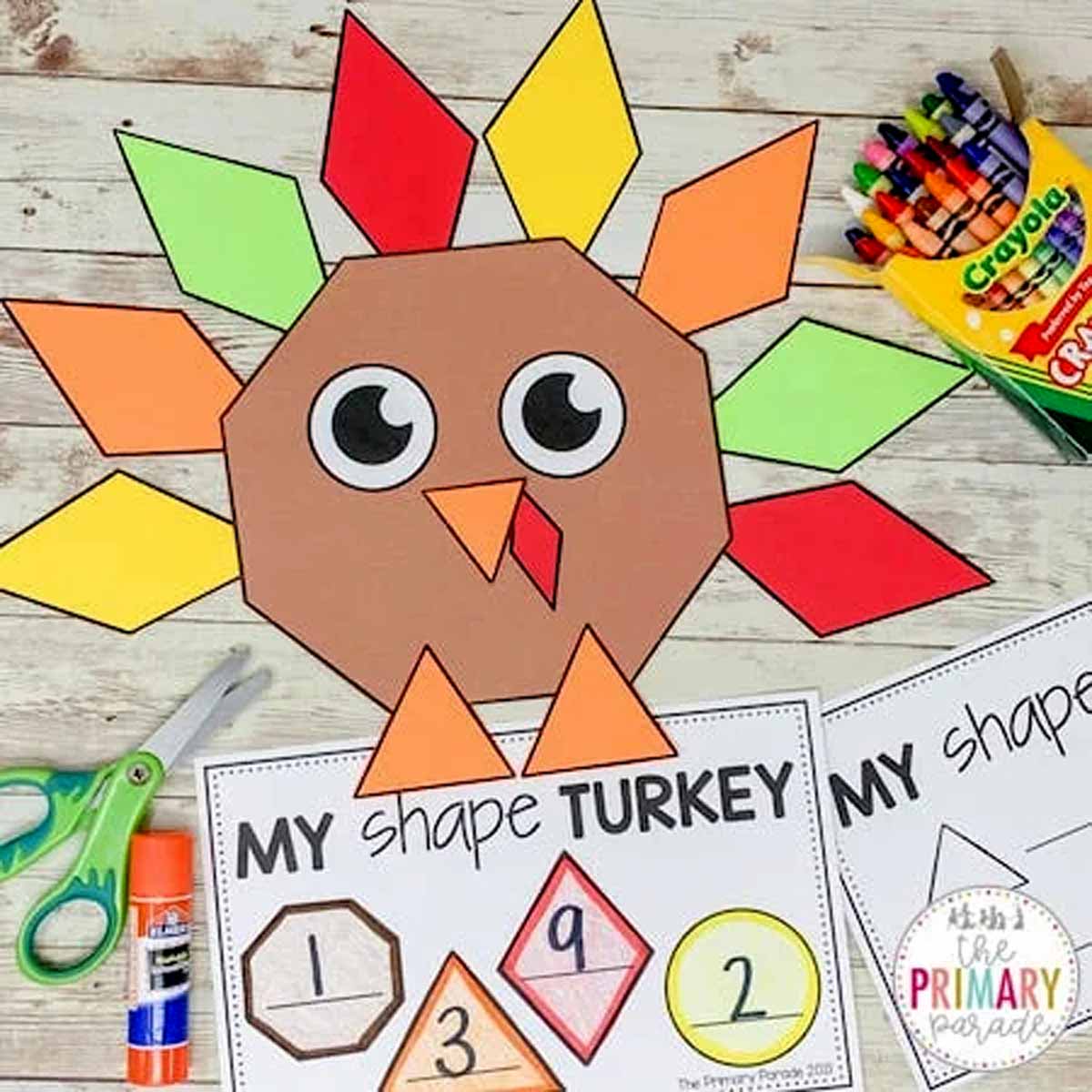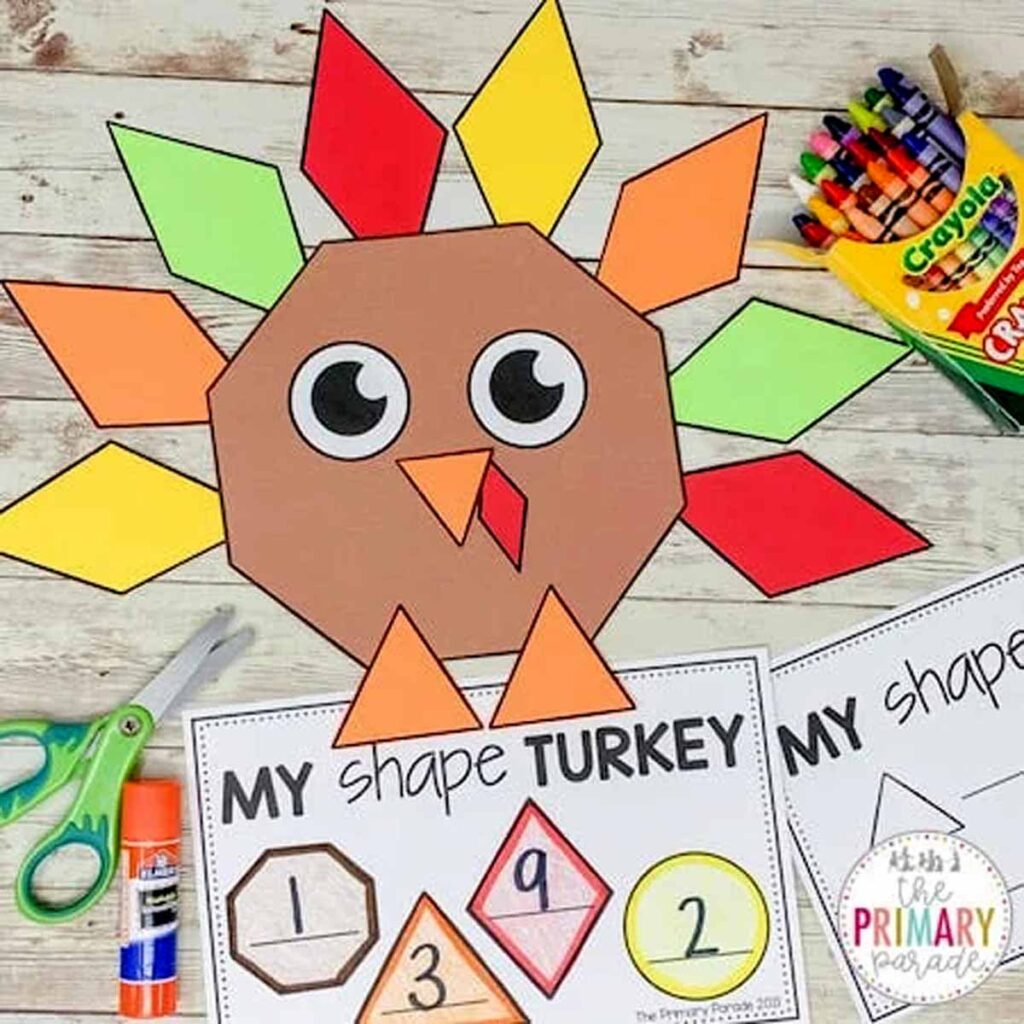 Combine fun and education in a fun way with this shape turkey.
---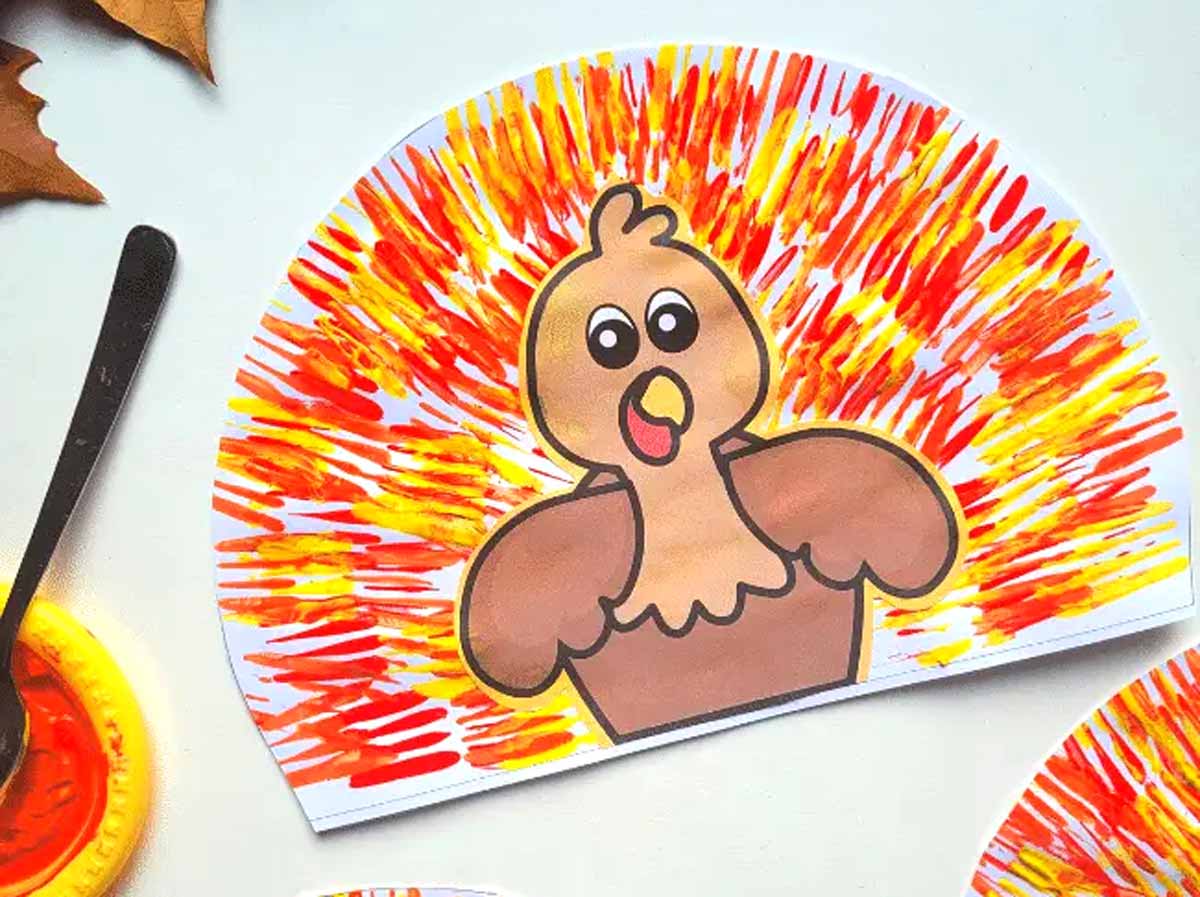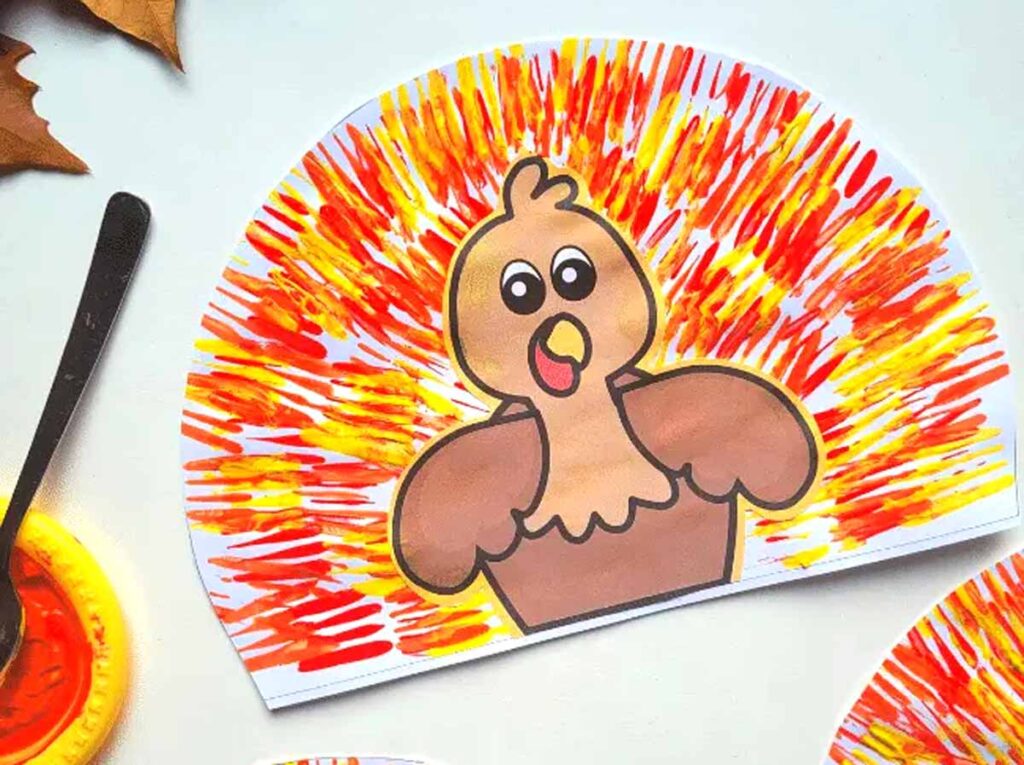 Print the turkey's body and use a fork and paint to create magnificent feathers.
---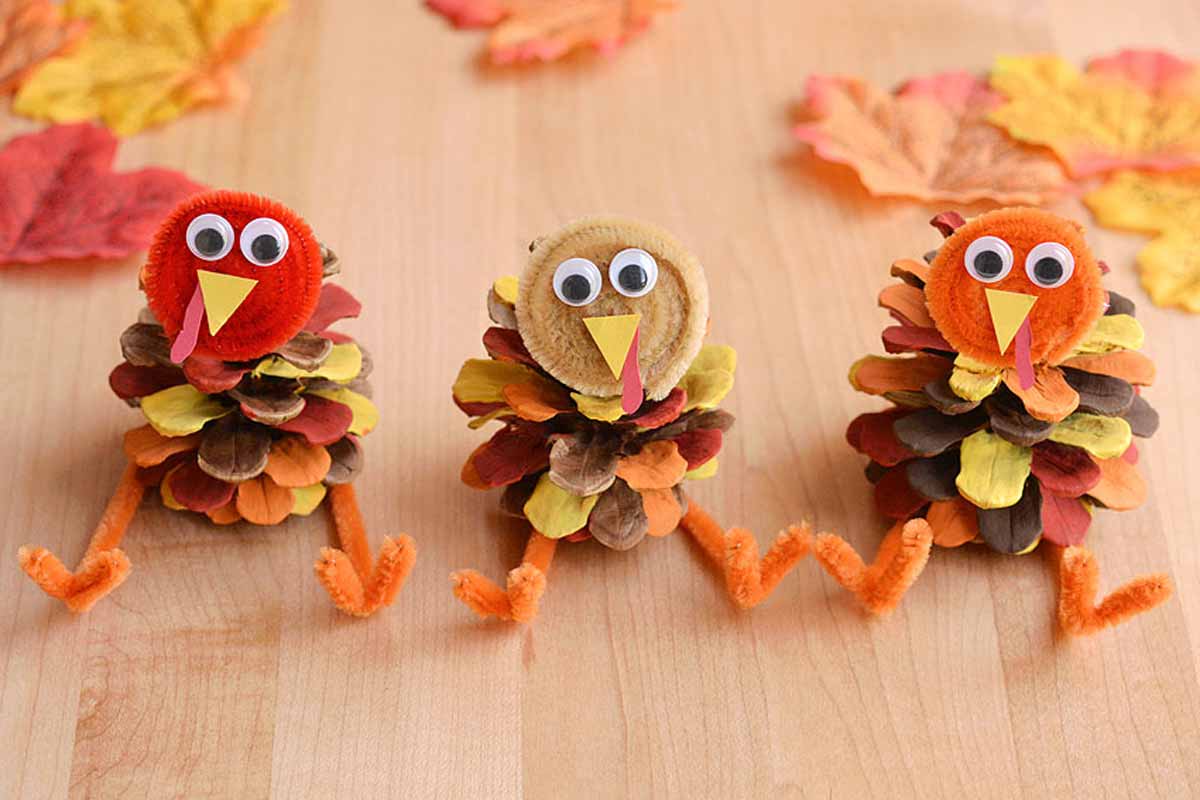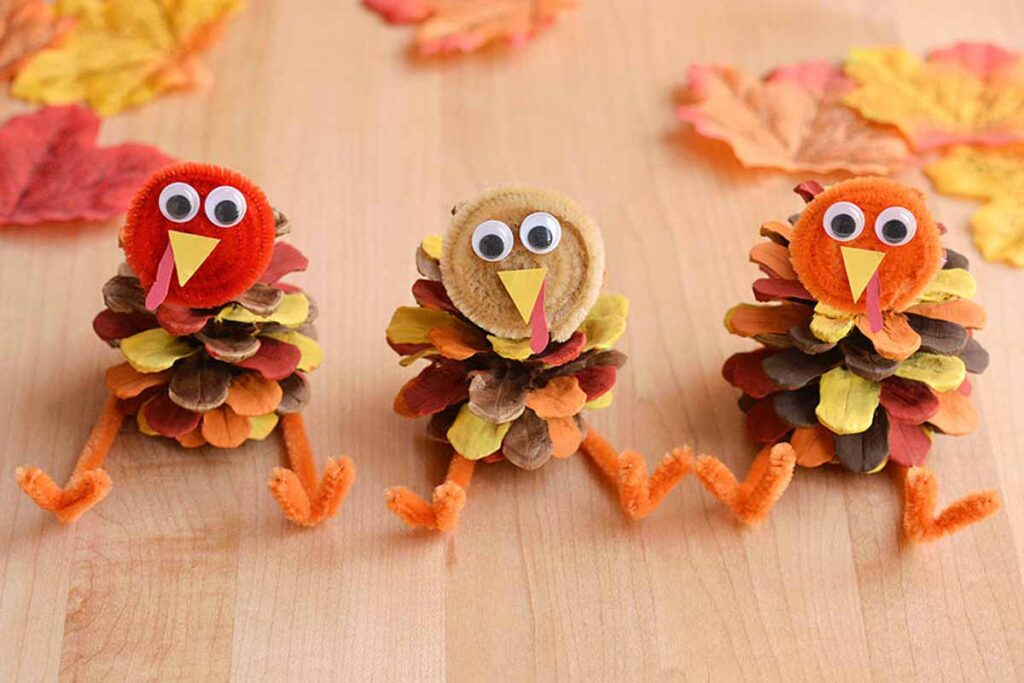 These cute turkeys made from pinecones and pipe cleaners will make fantastic Thanksgiving decorations.
---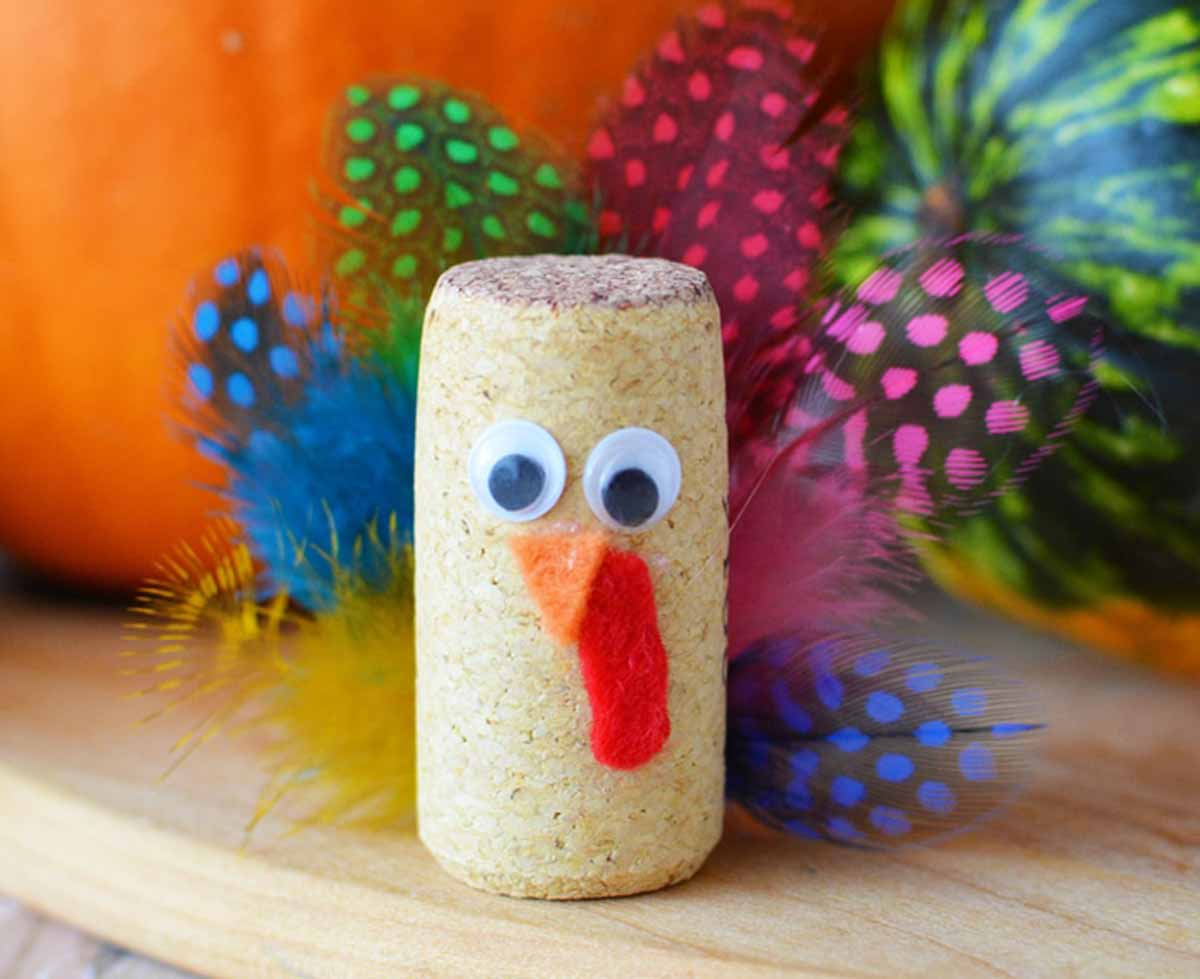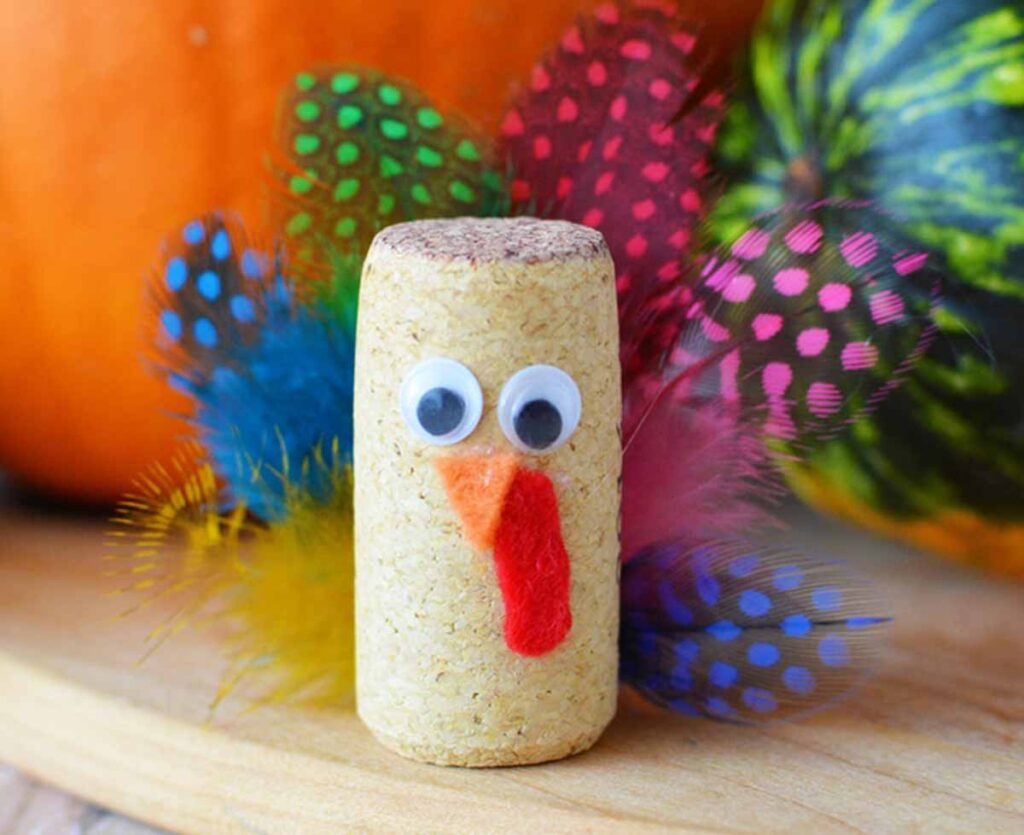 This little guy sure has some colorful turkey feathers. A simple turkey craft older kids will enjoy making.
---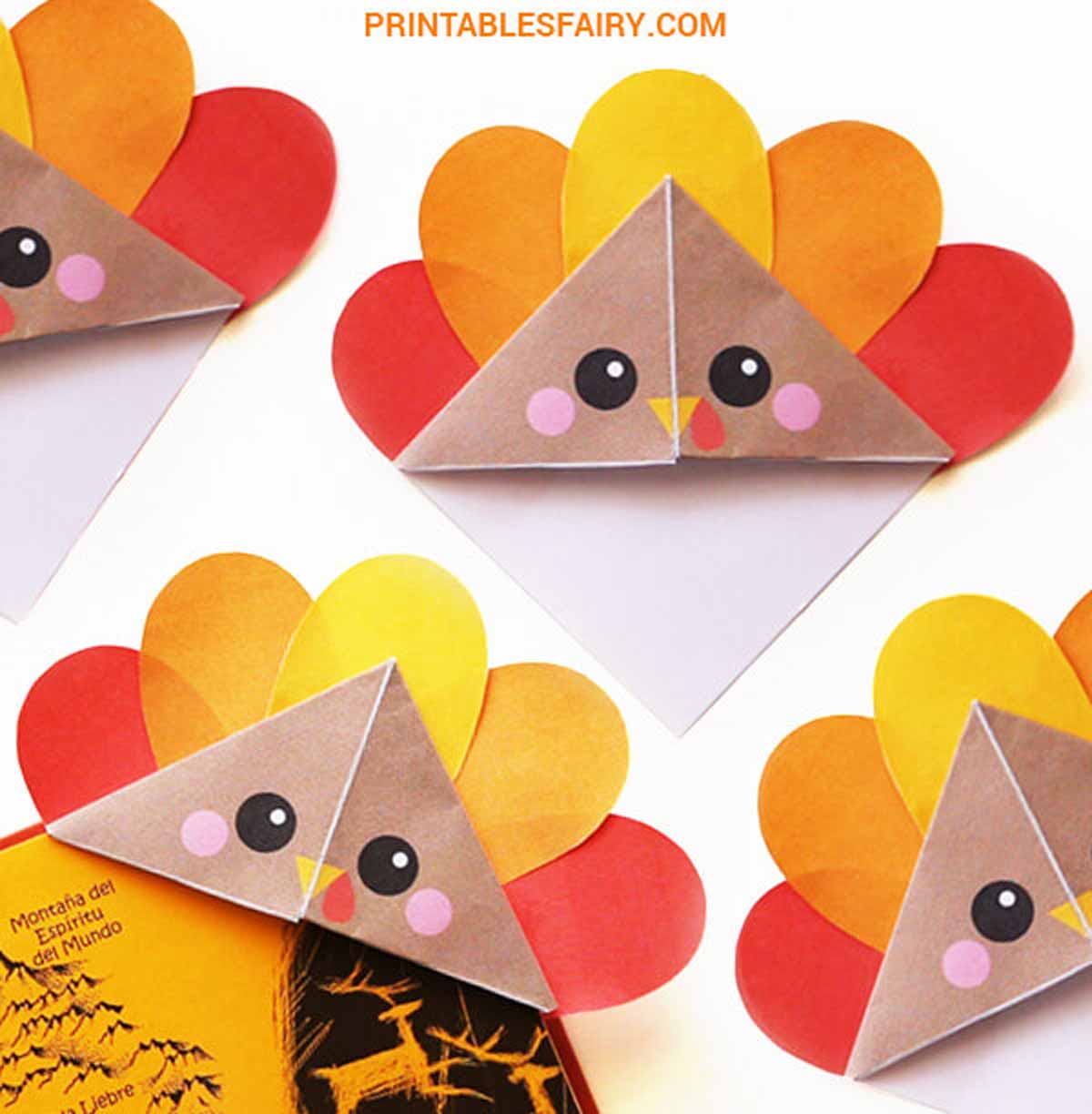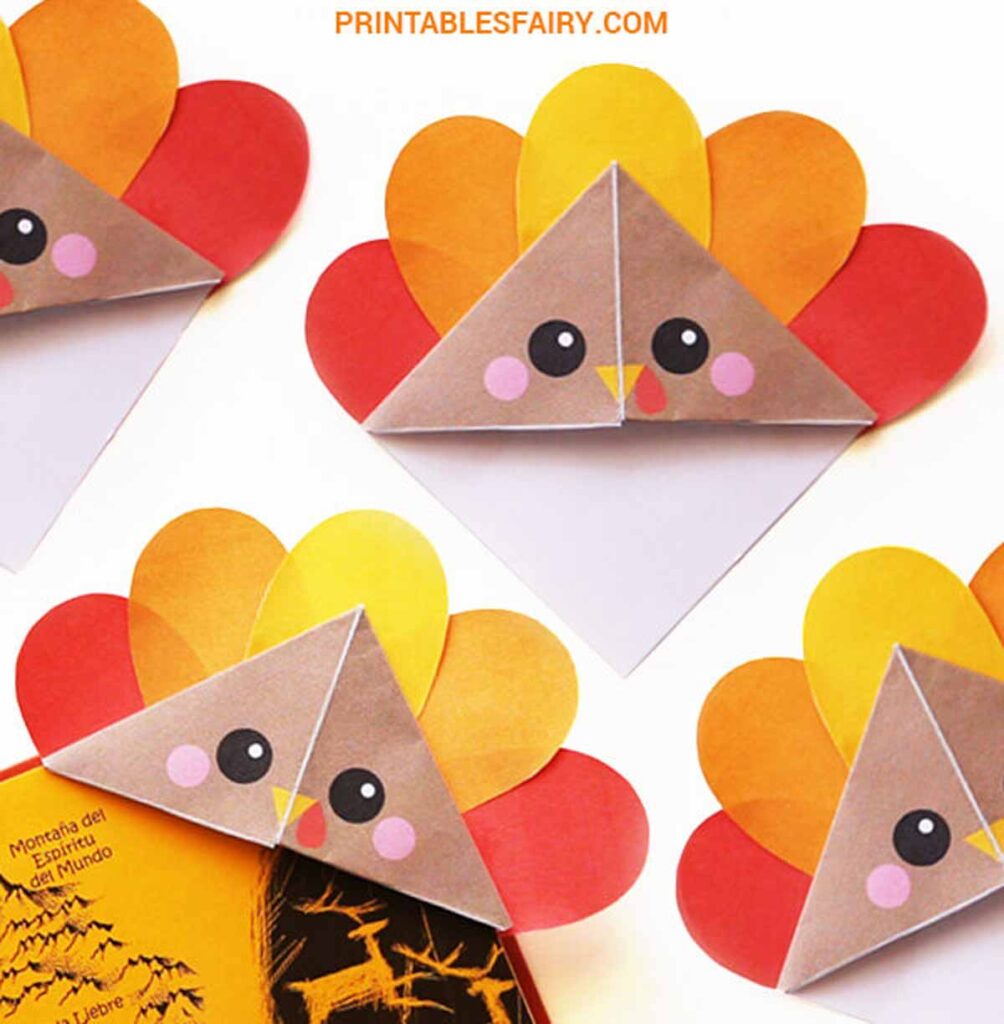 These cute turkey craft bookmarks will hold your place in any good book.
---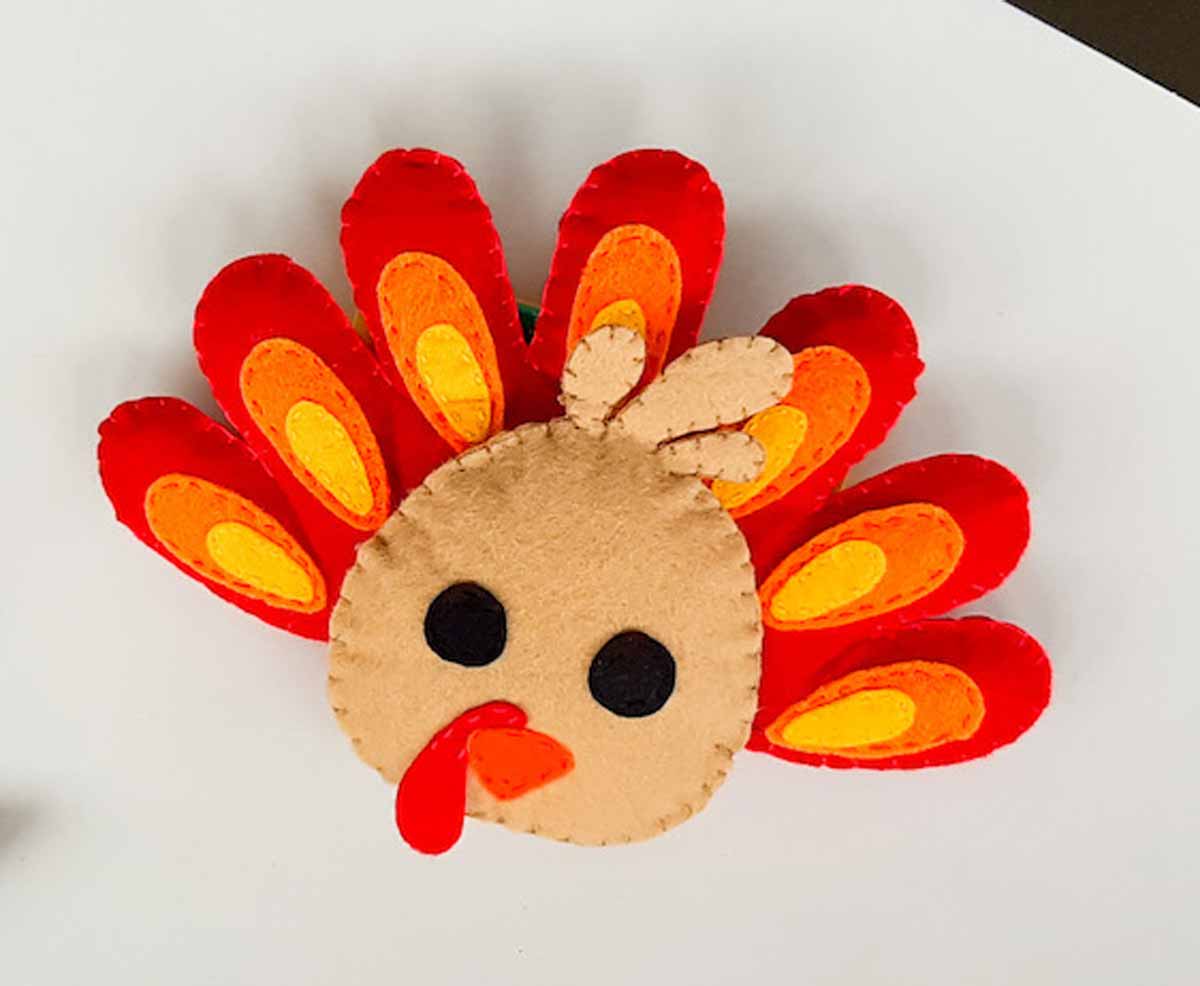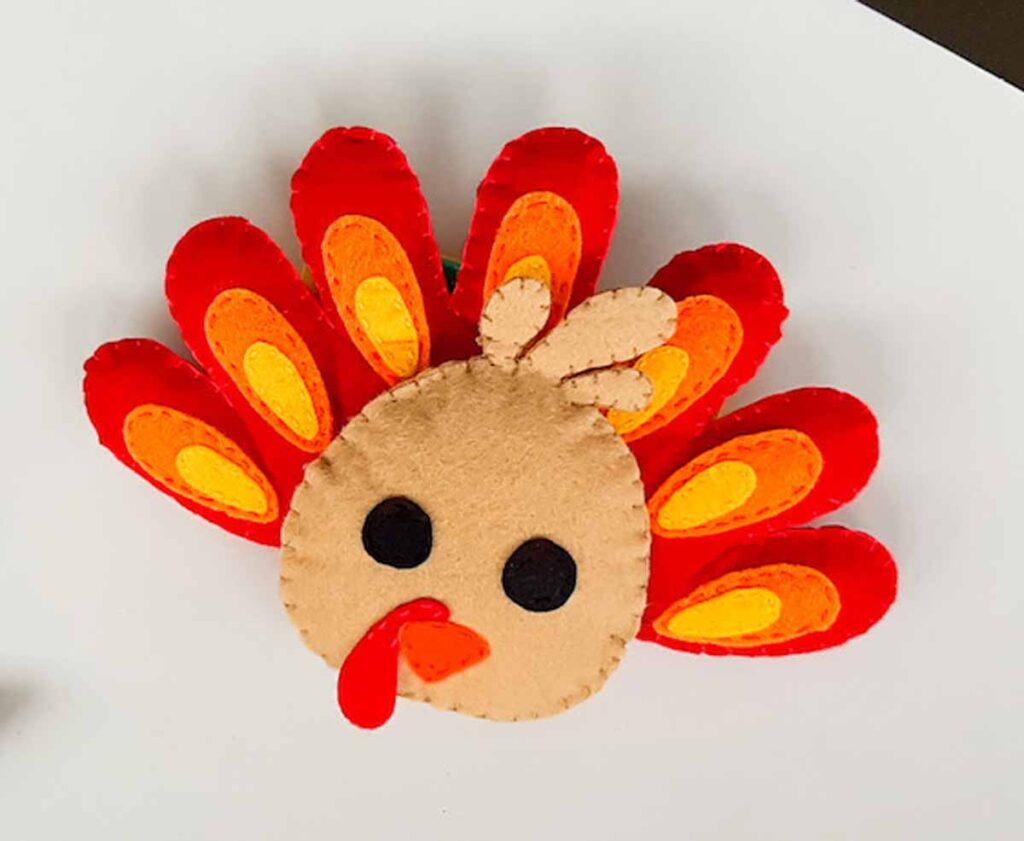 This fun craft idea is the perfect craft for older children who want to learn to sew.
---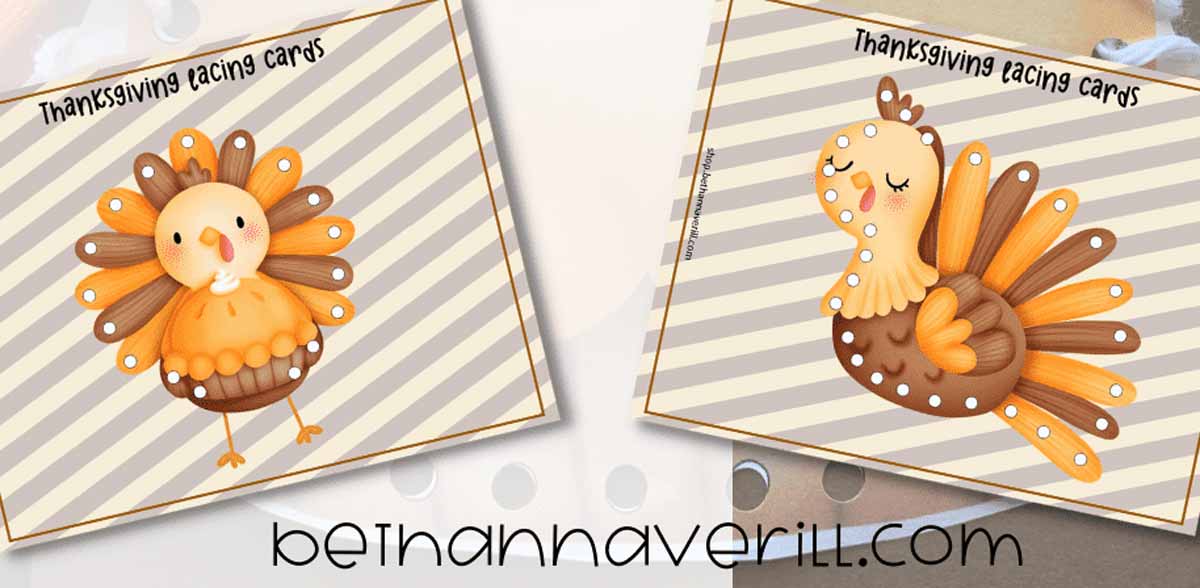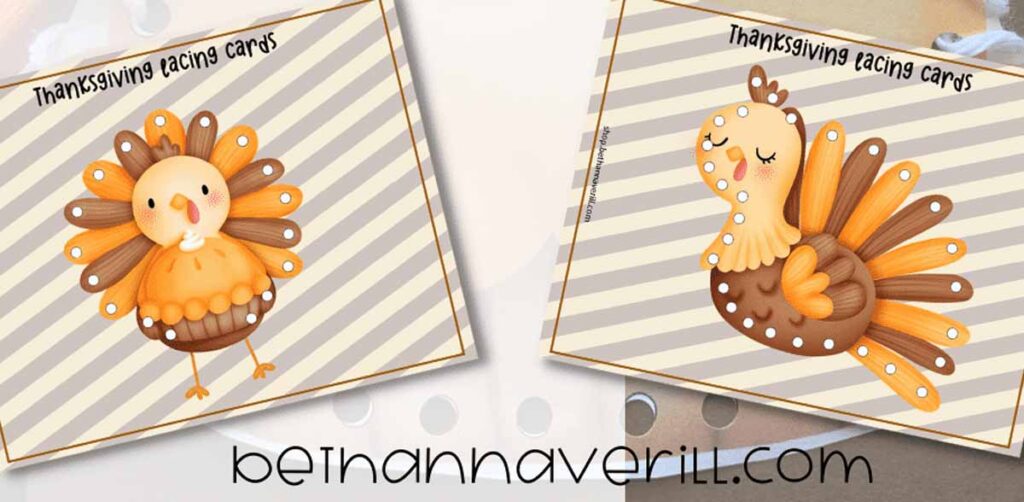 Young kids will gain fine motor skills by learning to lace these adorable turkey cards.
---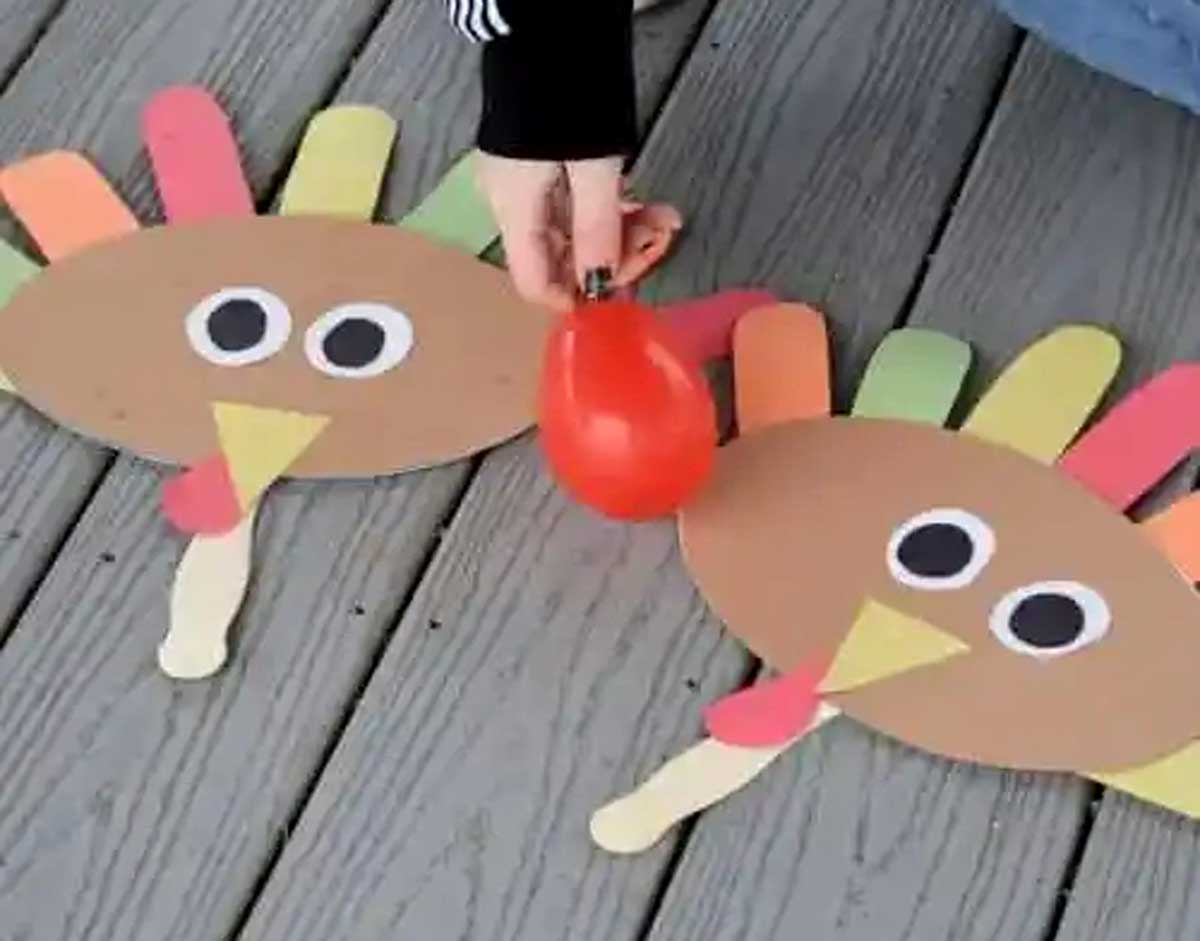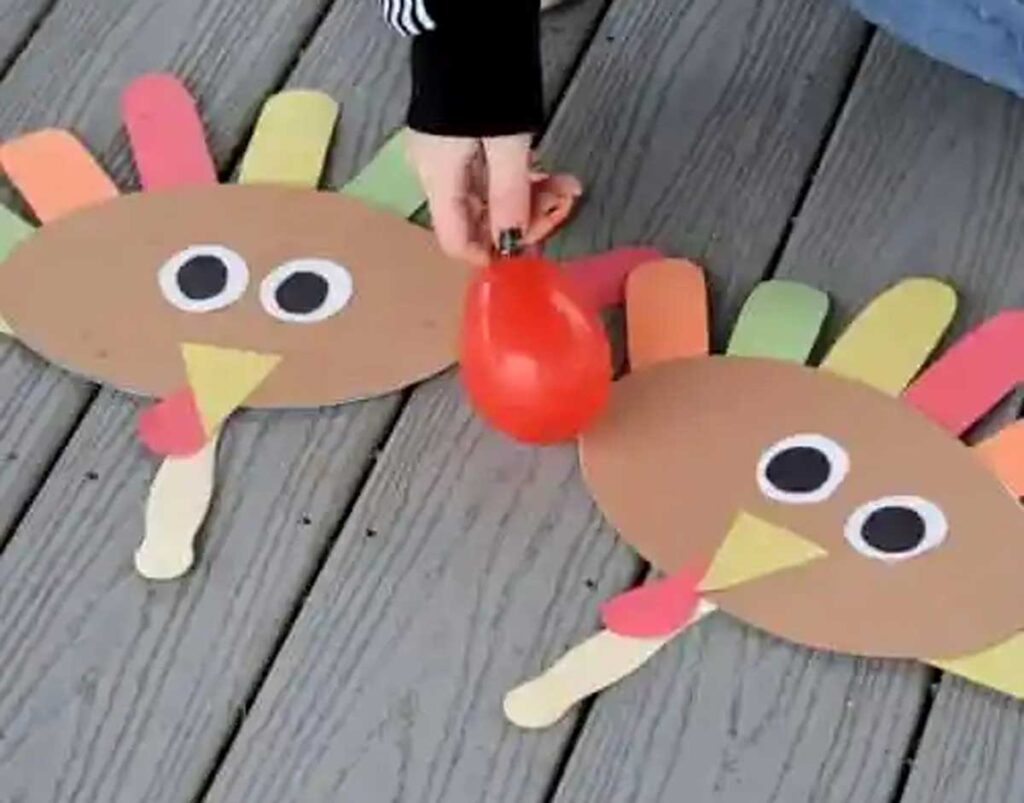 Not only will your kids be busy making a fun turkey craft, but afterward they can play for hours batting a small balloon back and forth with their creation.
---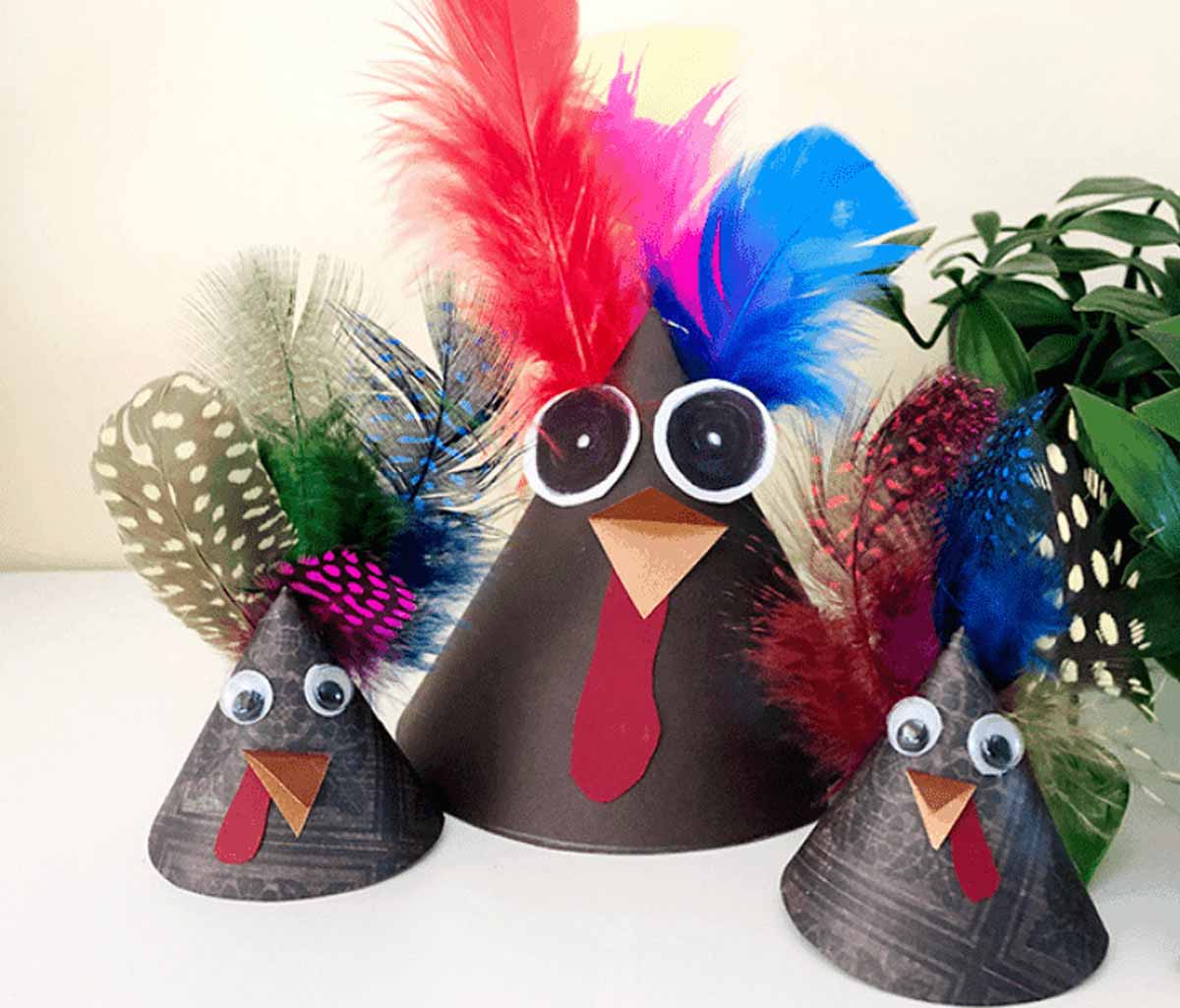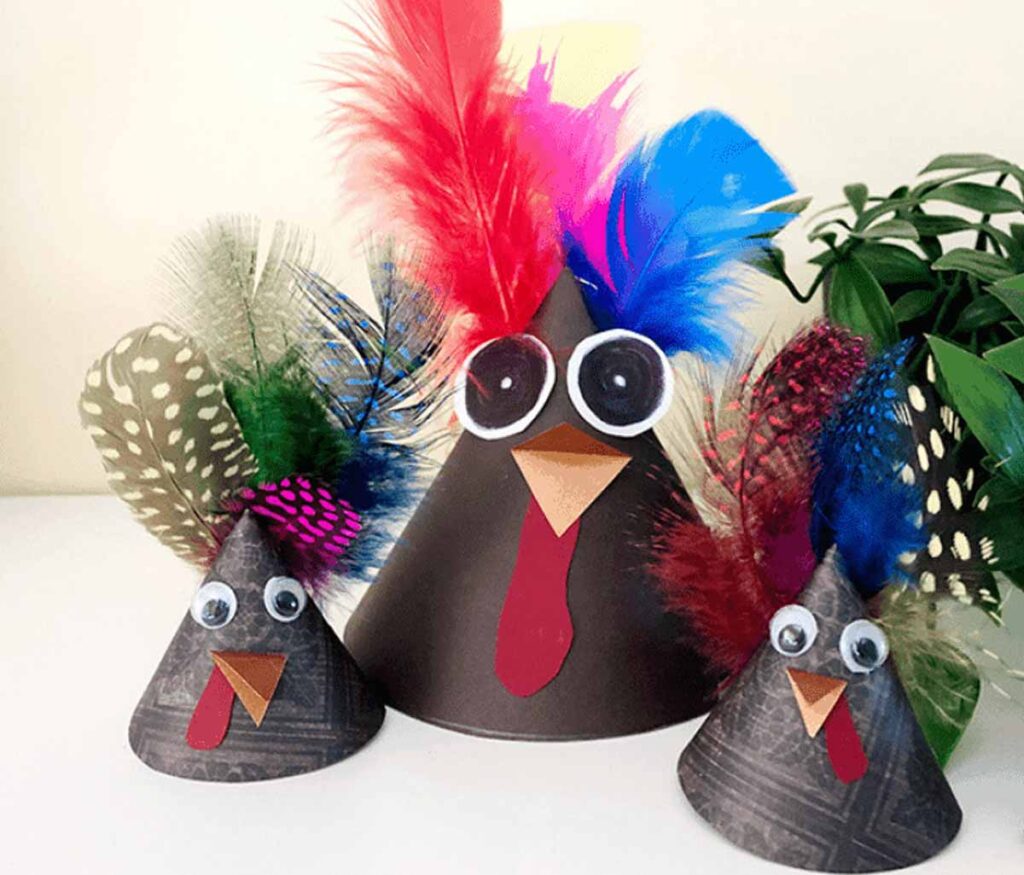 These cuties are made with a simple cardboard cone and feathers.
---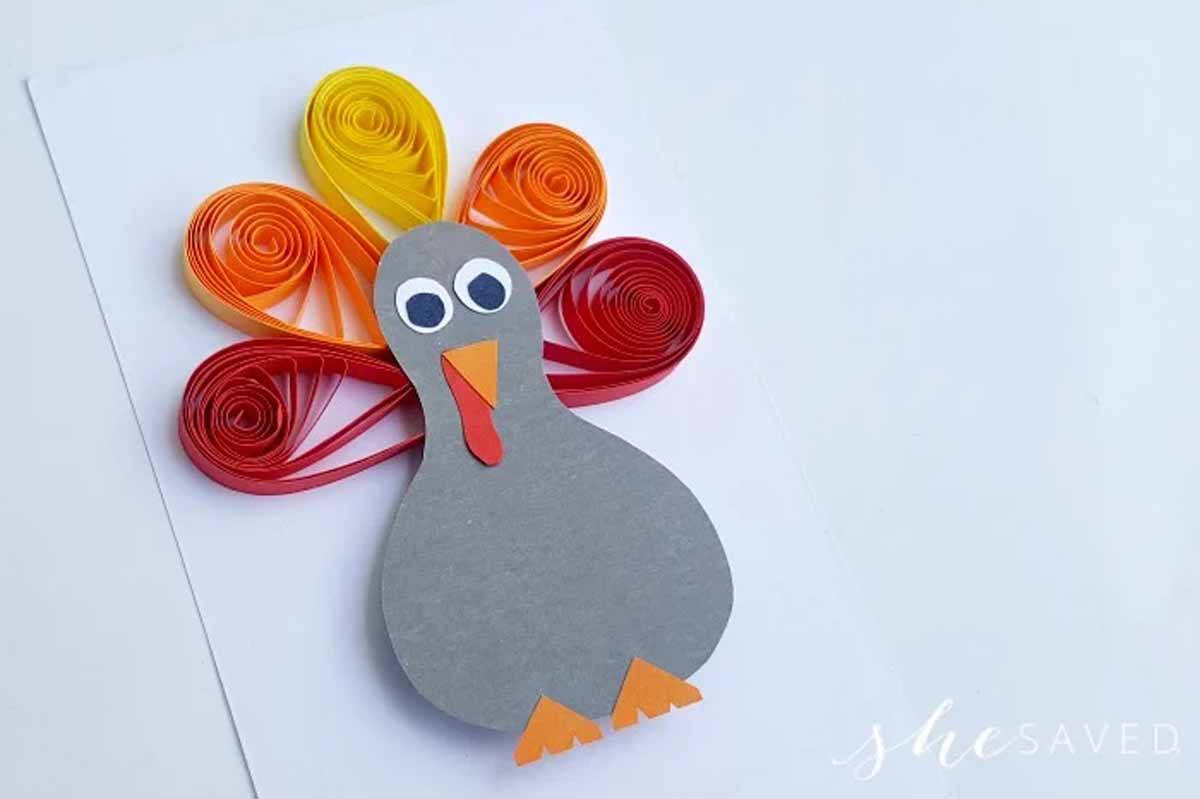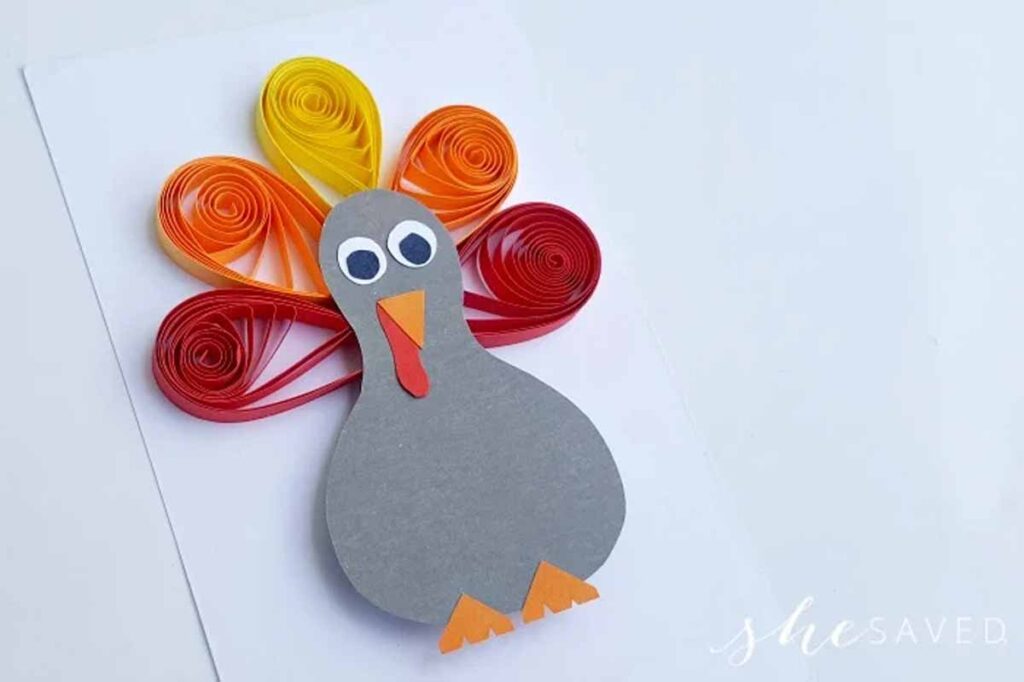 Quilling paper is very therapeutic. This craft will require a bit more dexterity and is best for older kids.
---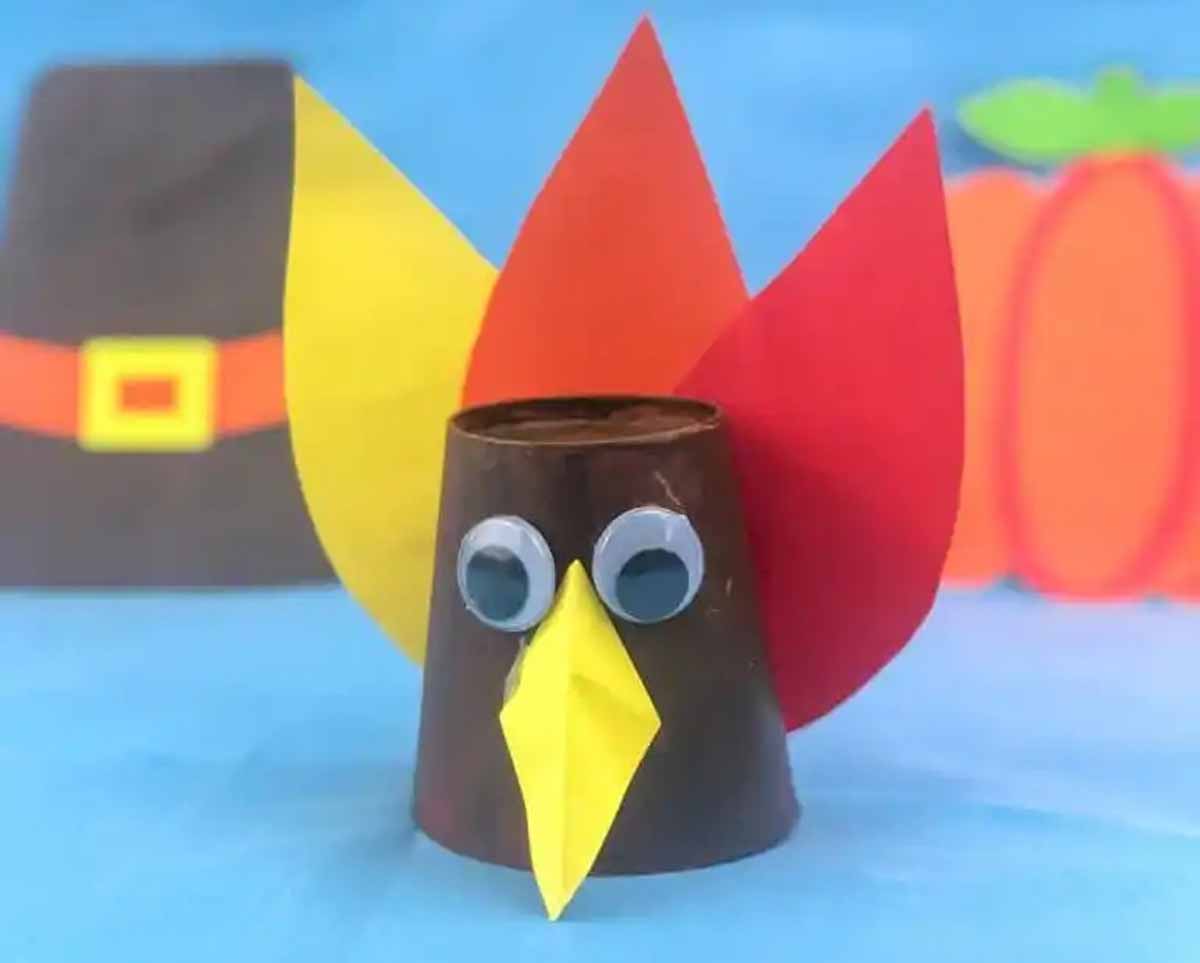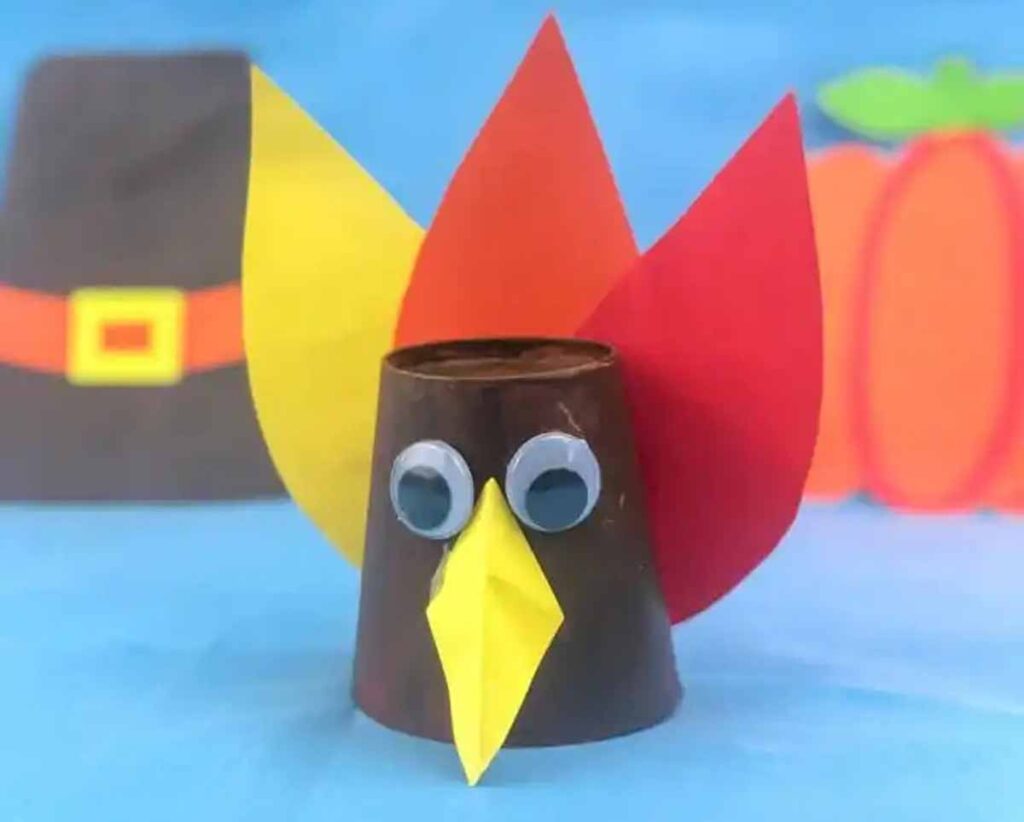 This easy turkey craft will be so much fun for little kids to make.
---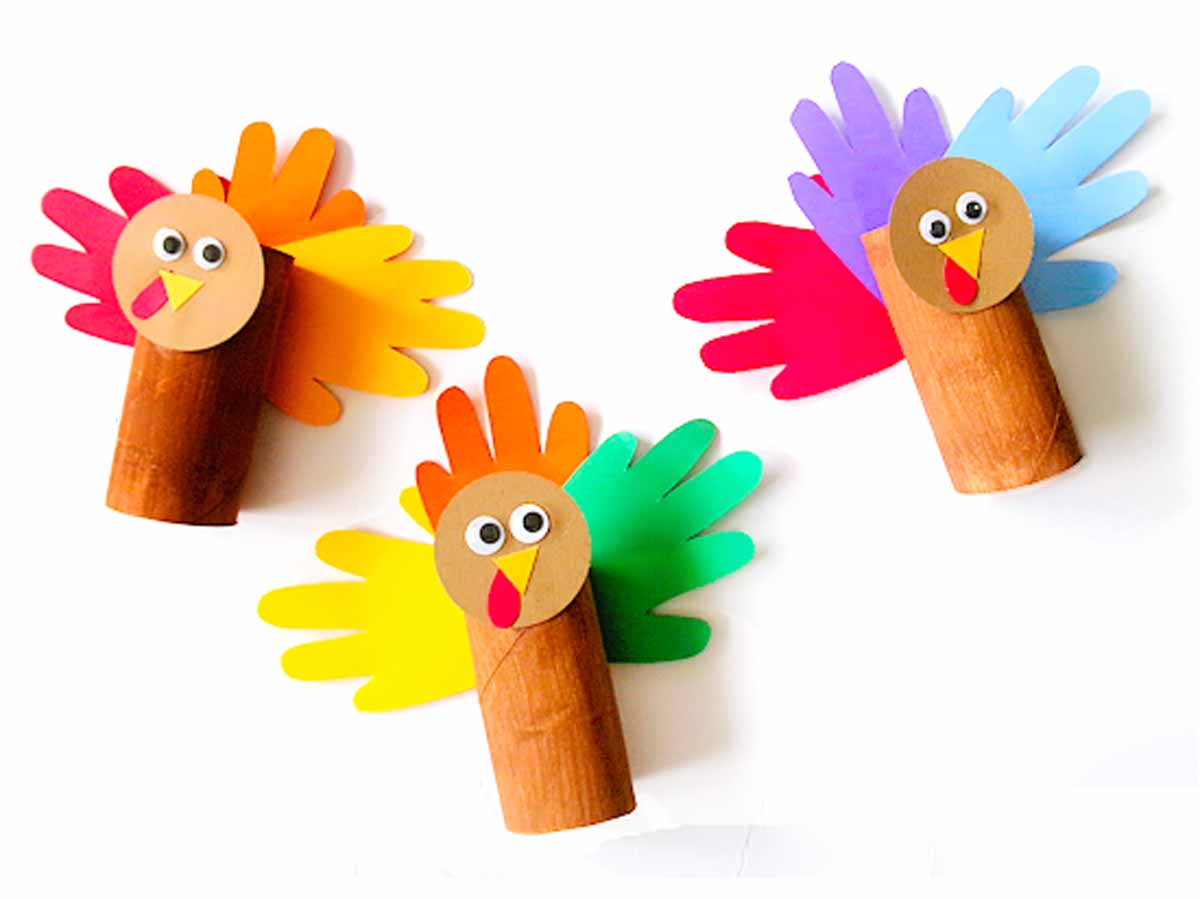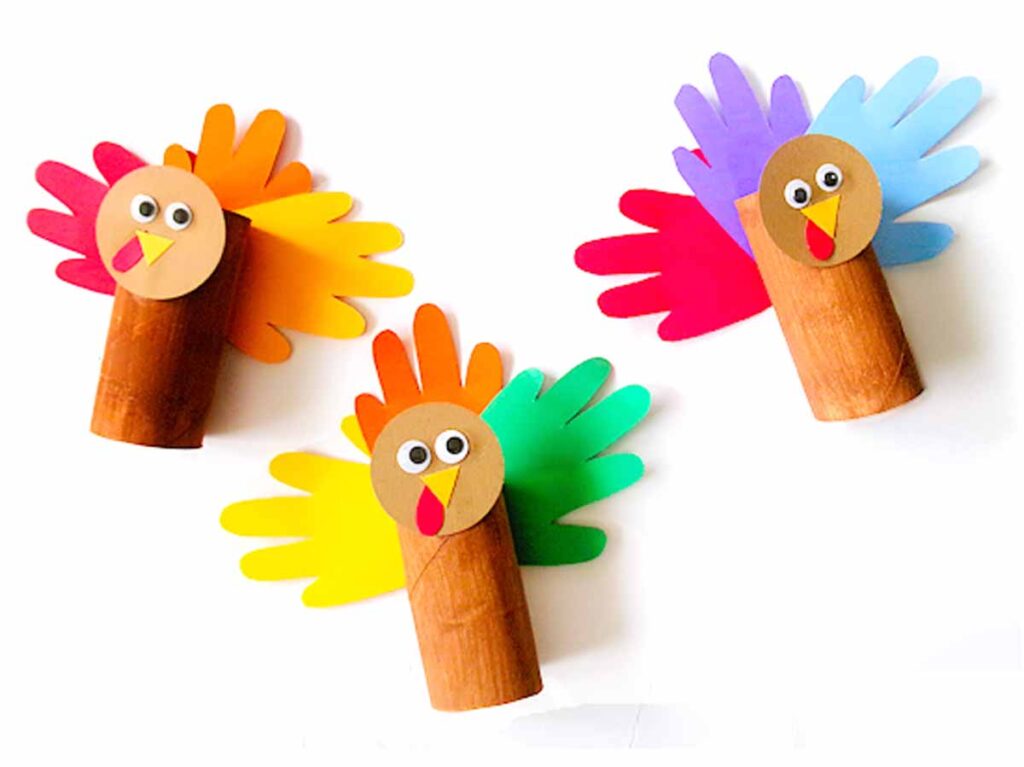 This fun Thanksgiving craft is perfect for younger kids and little hands.
---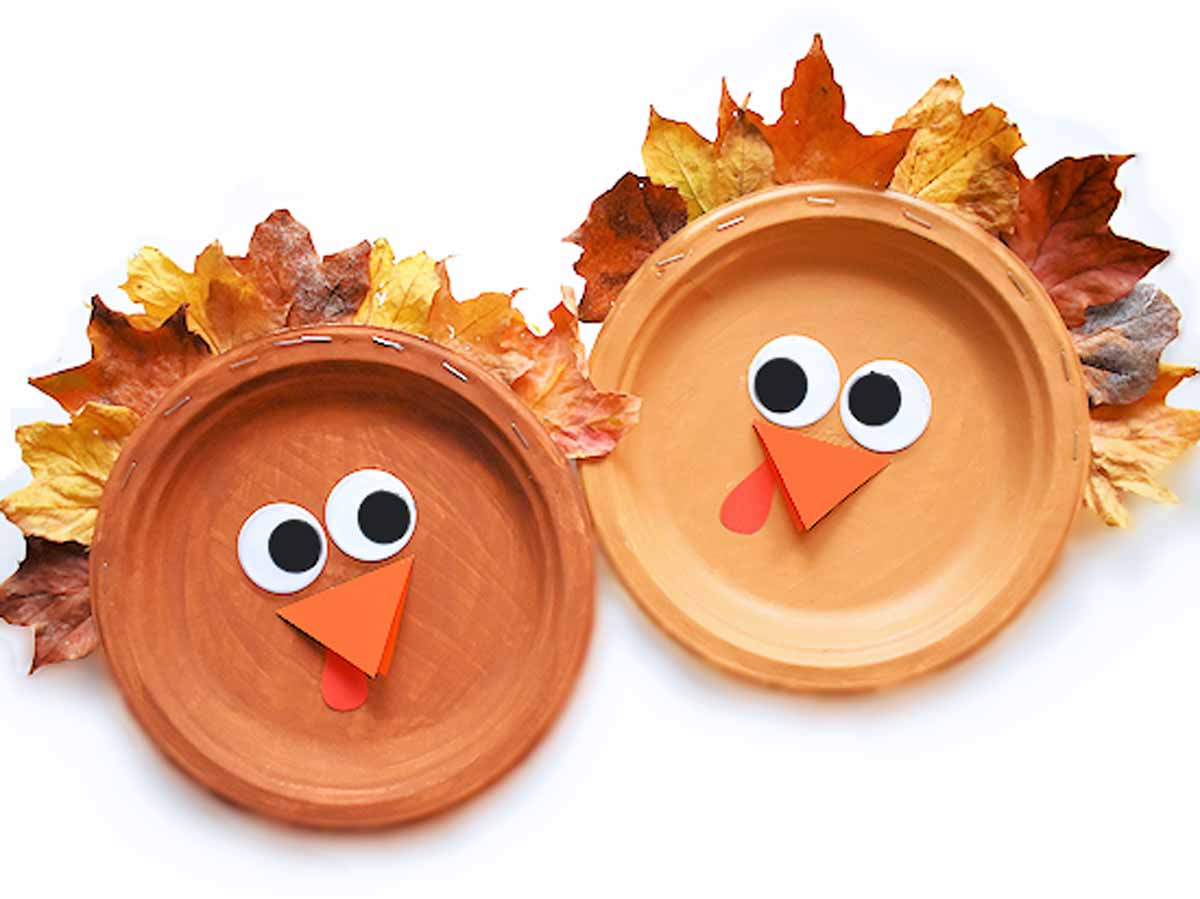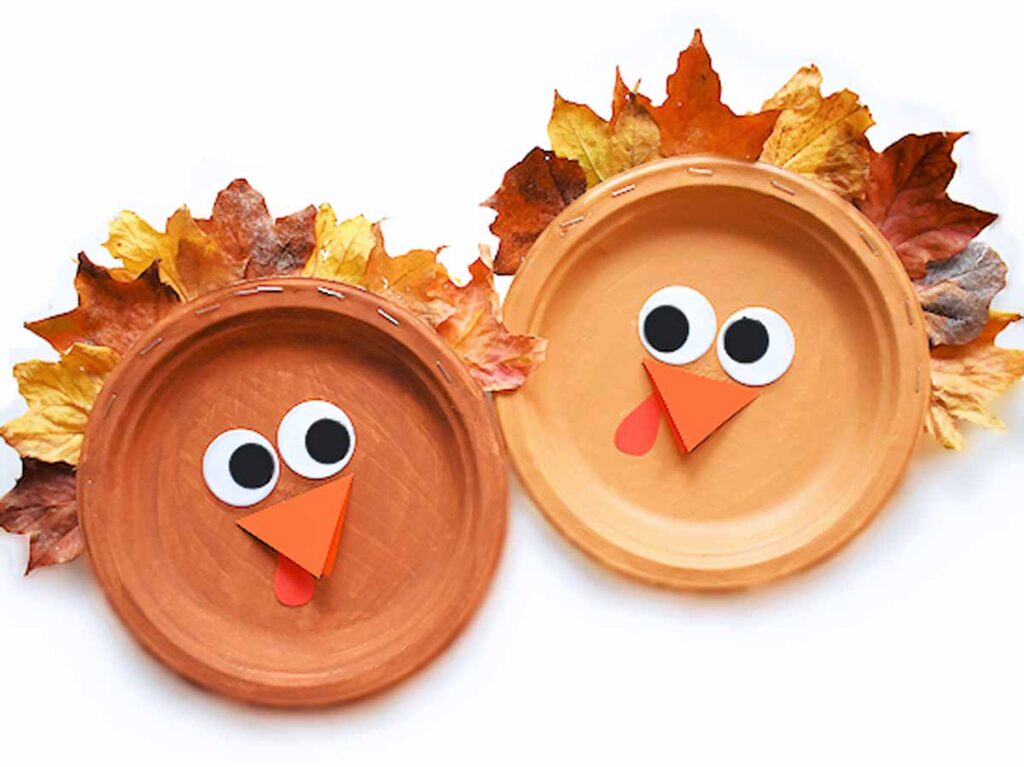 These paper plates and fall leaves sure make for some cute turkeys.
---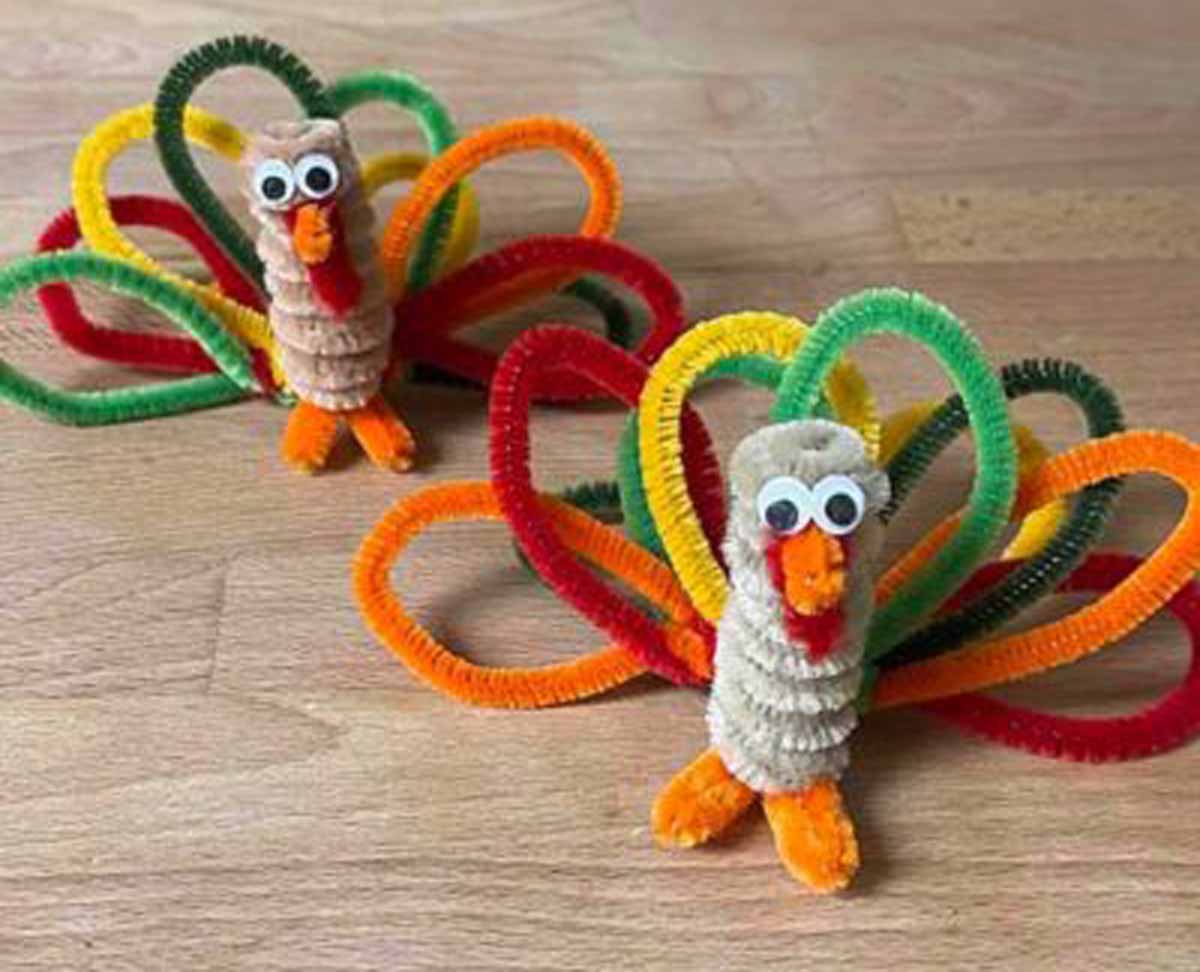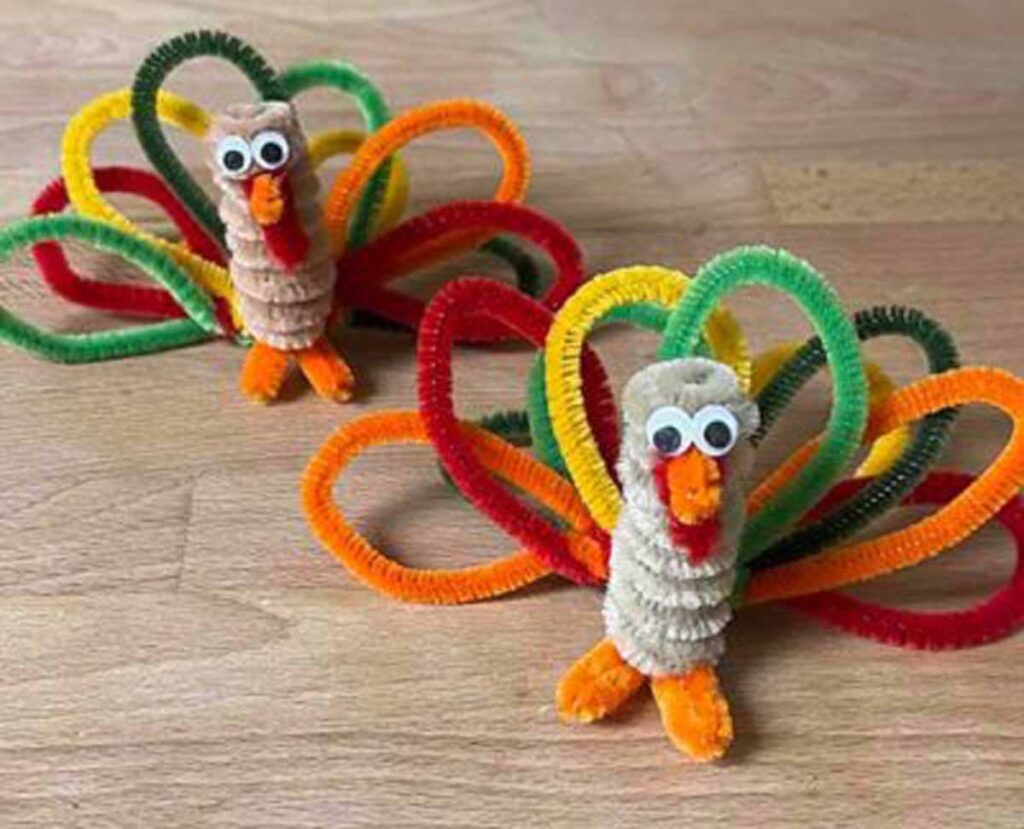 Bring out the big box of pipe cleaners and spend some time together making these fun turkey crafts.
---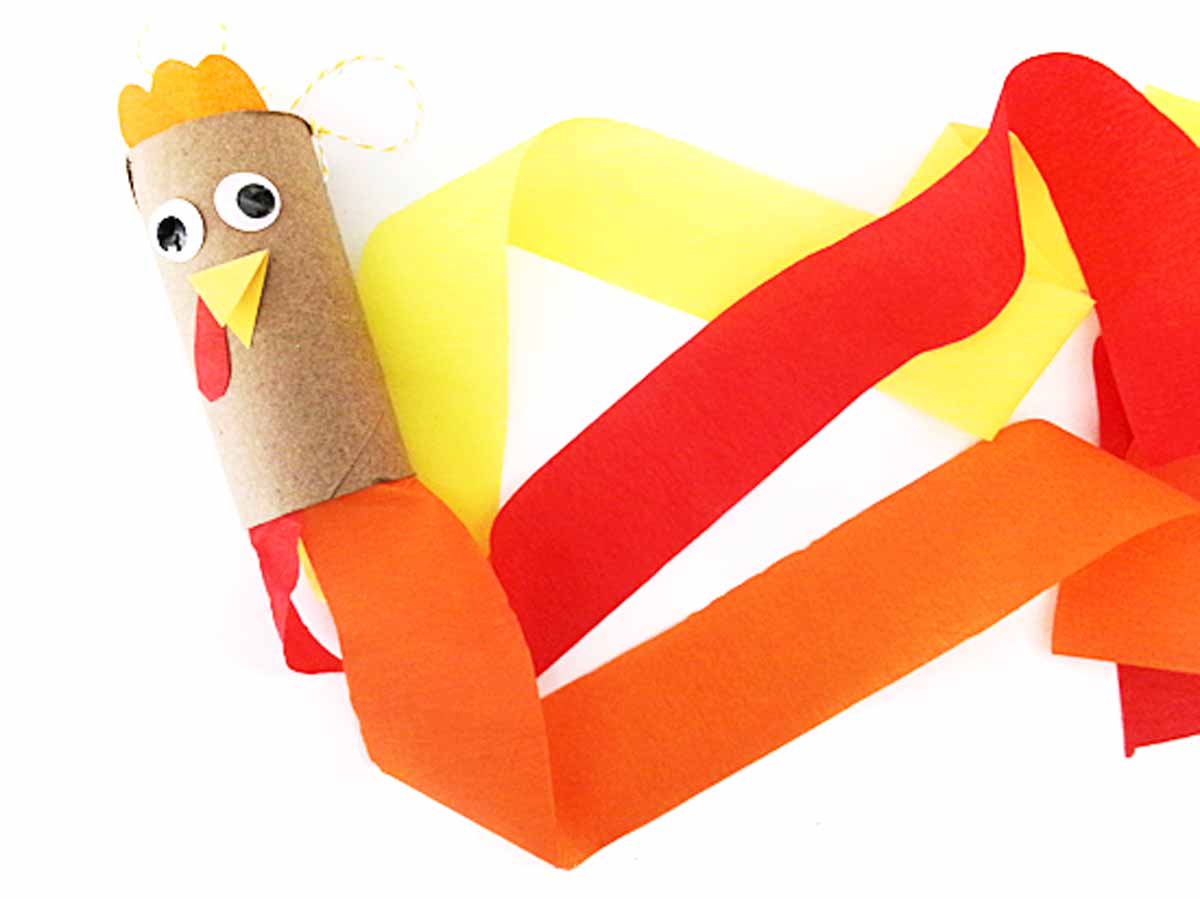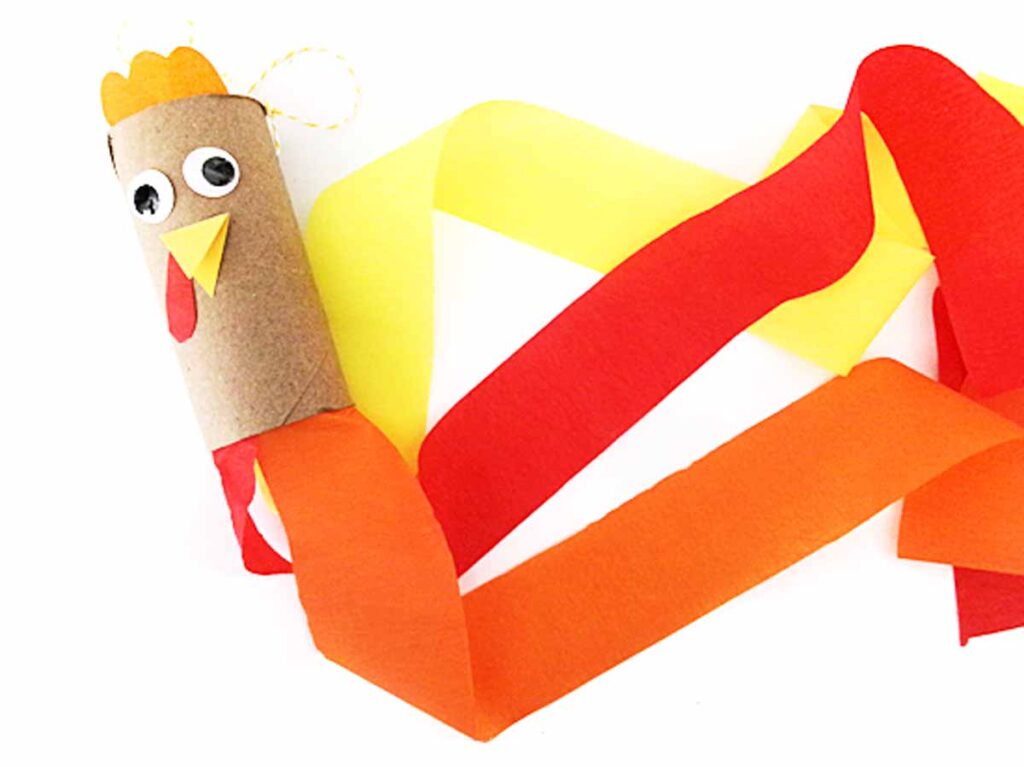 You can display your windsock turkeys on the porch as a fun welcome for your Thanksgiving dinner guests.
---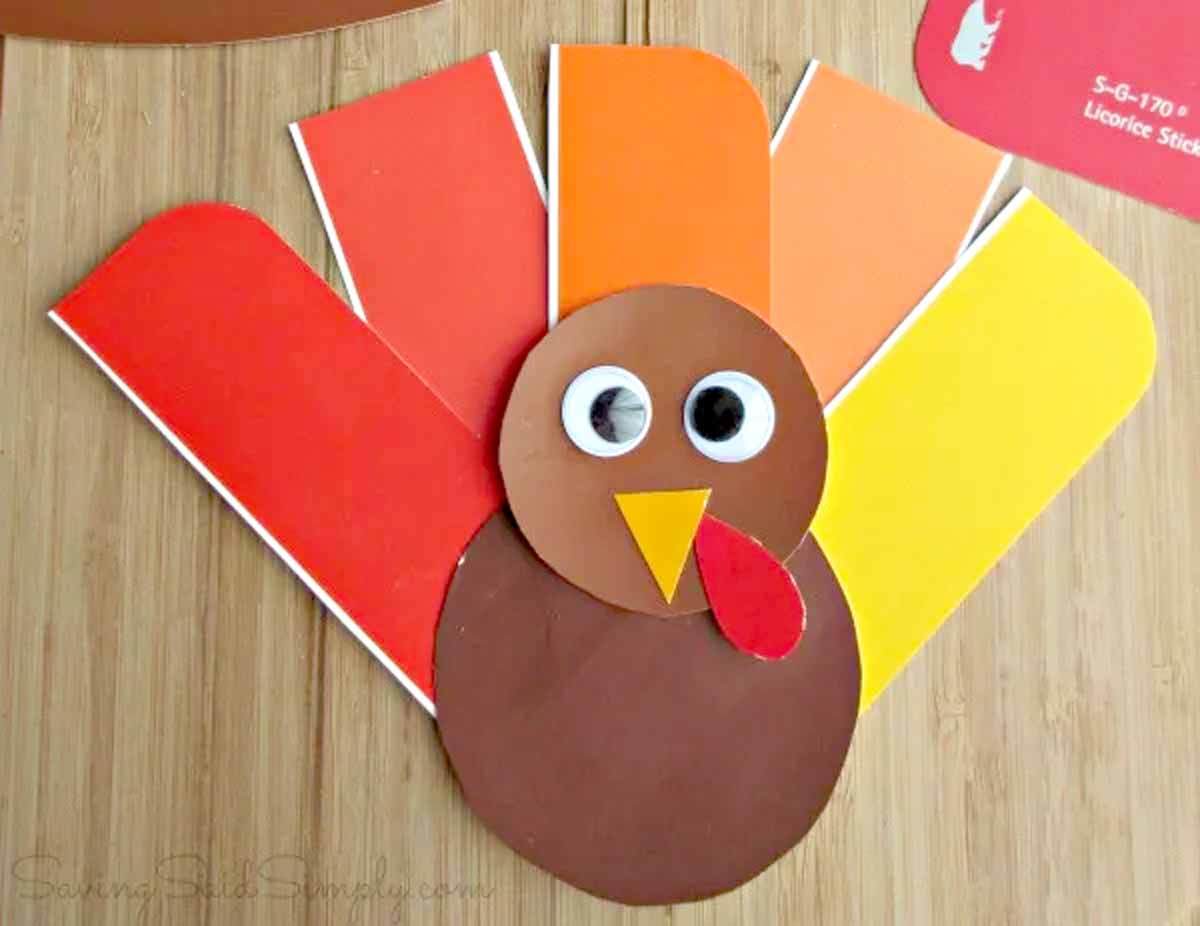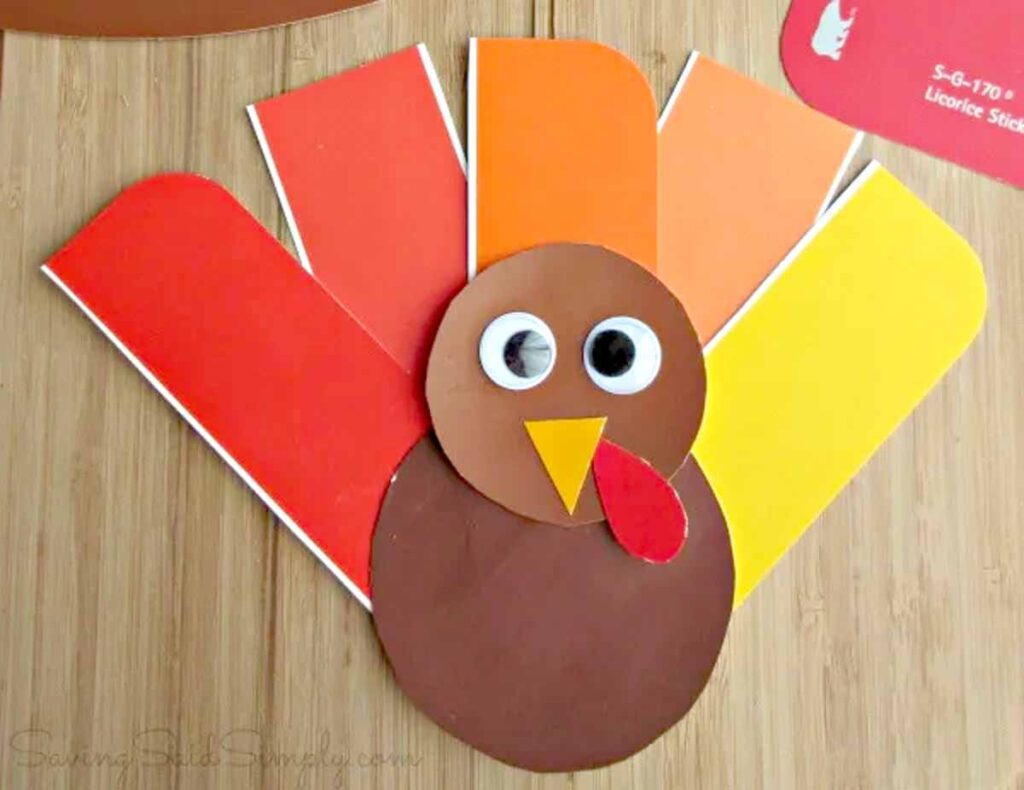 Proof that the best ideas sometimes come in weird places. I would have never thought of using paint chips as craft supplies.
---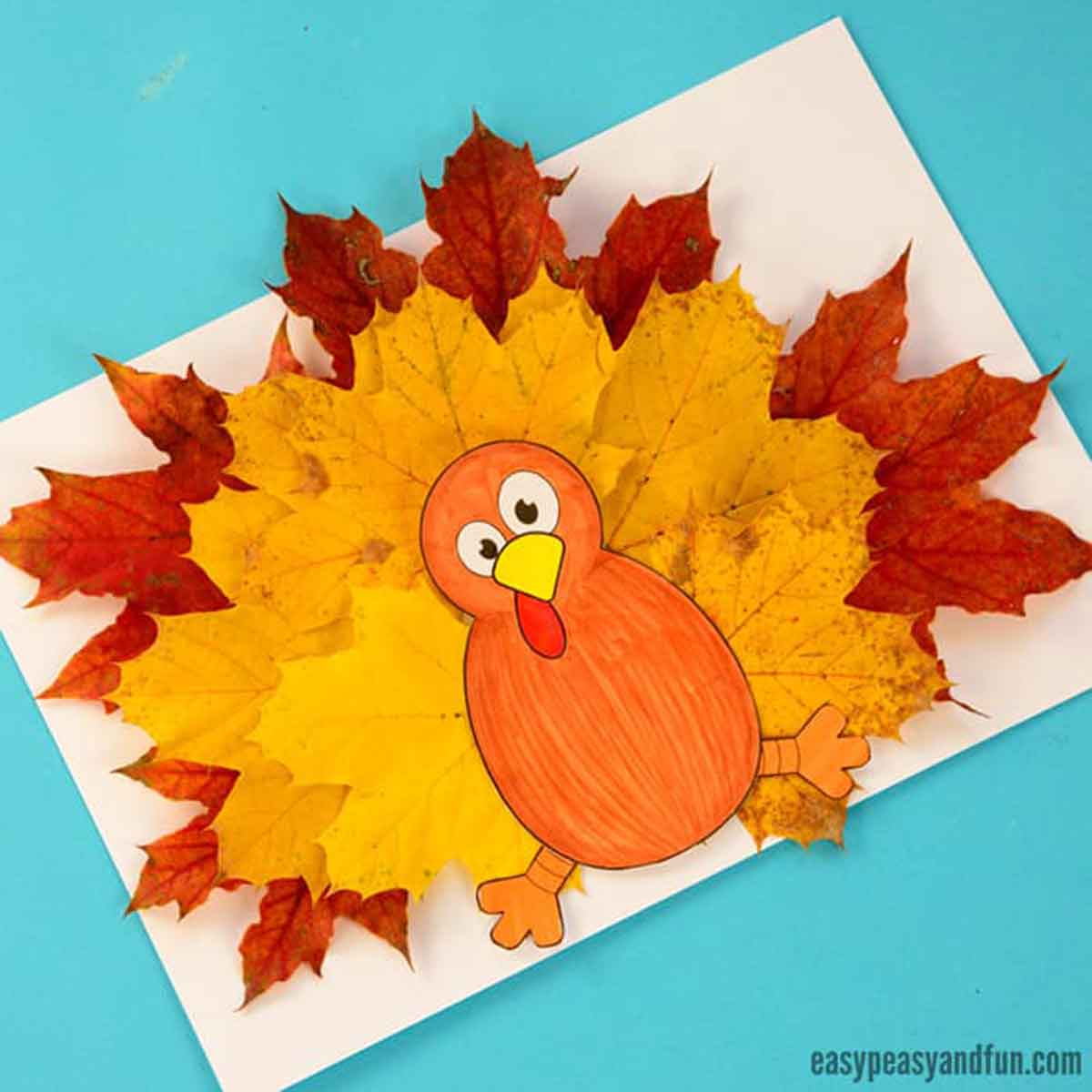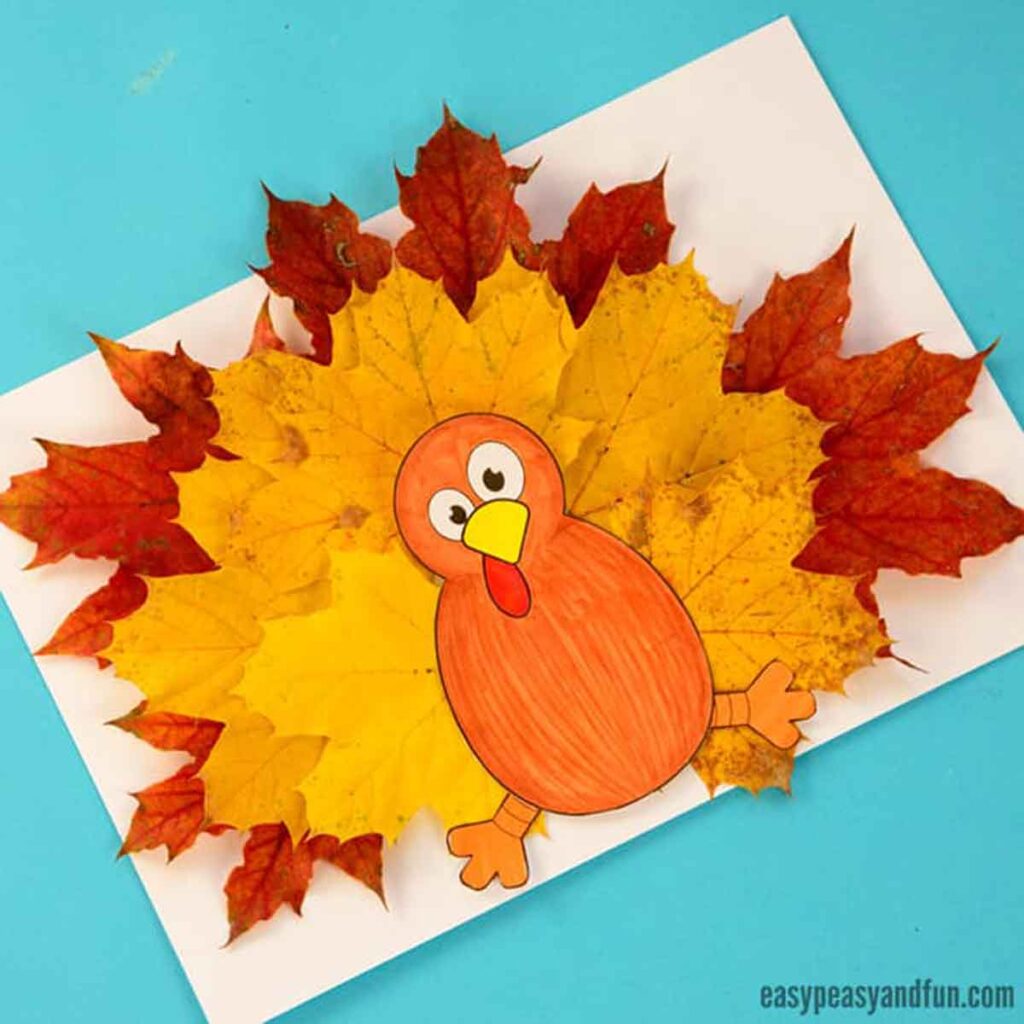 Glue big fall leaves on white paper, color and glue the turkey body template on top, and voila.
---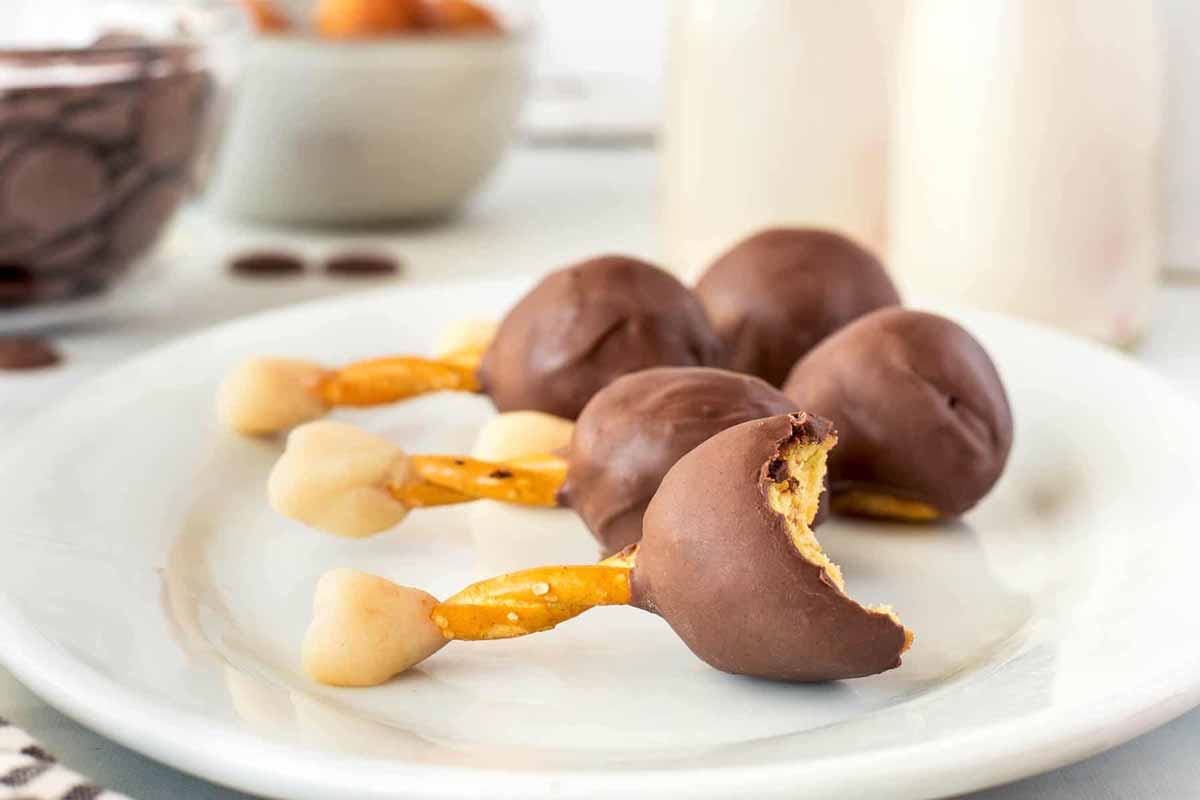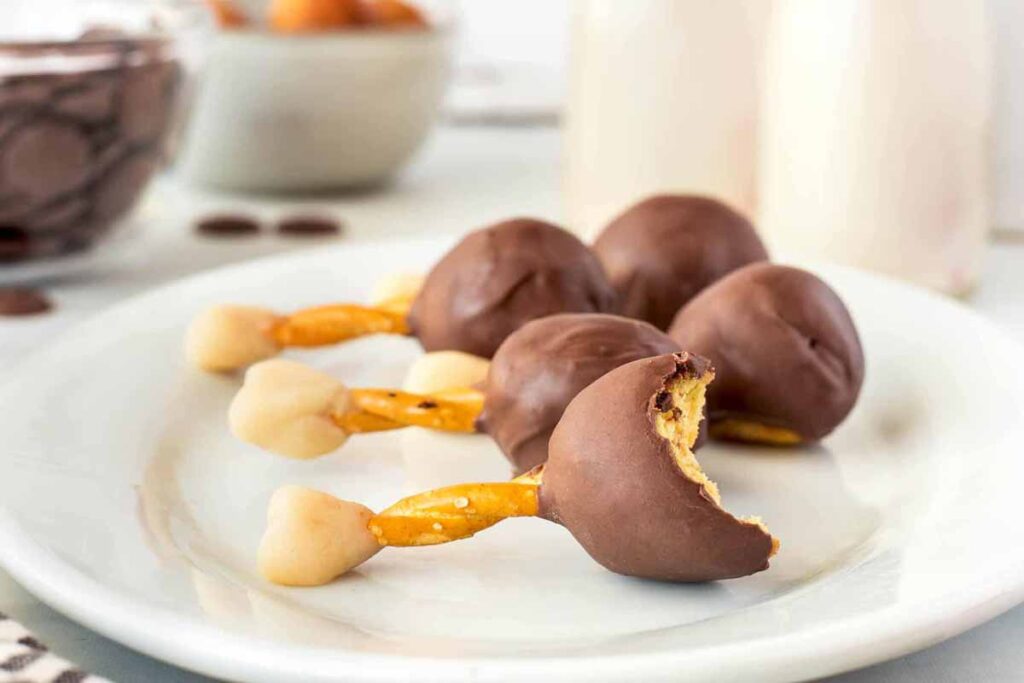 Not all fun turkey crafts have to be made with paper. Edible crafts can be a lot of fun too. Kids are sure to love making these turkey legs.
---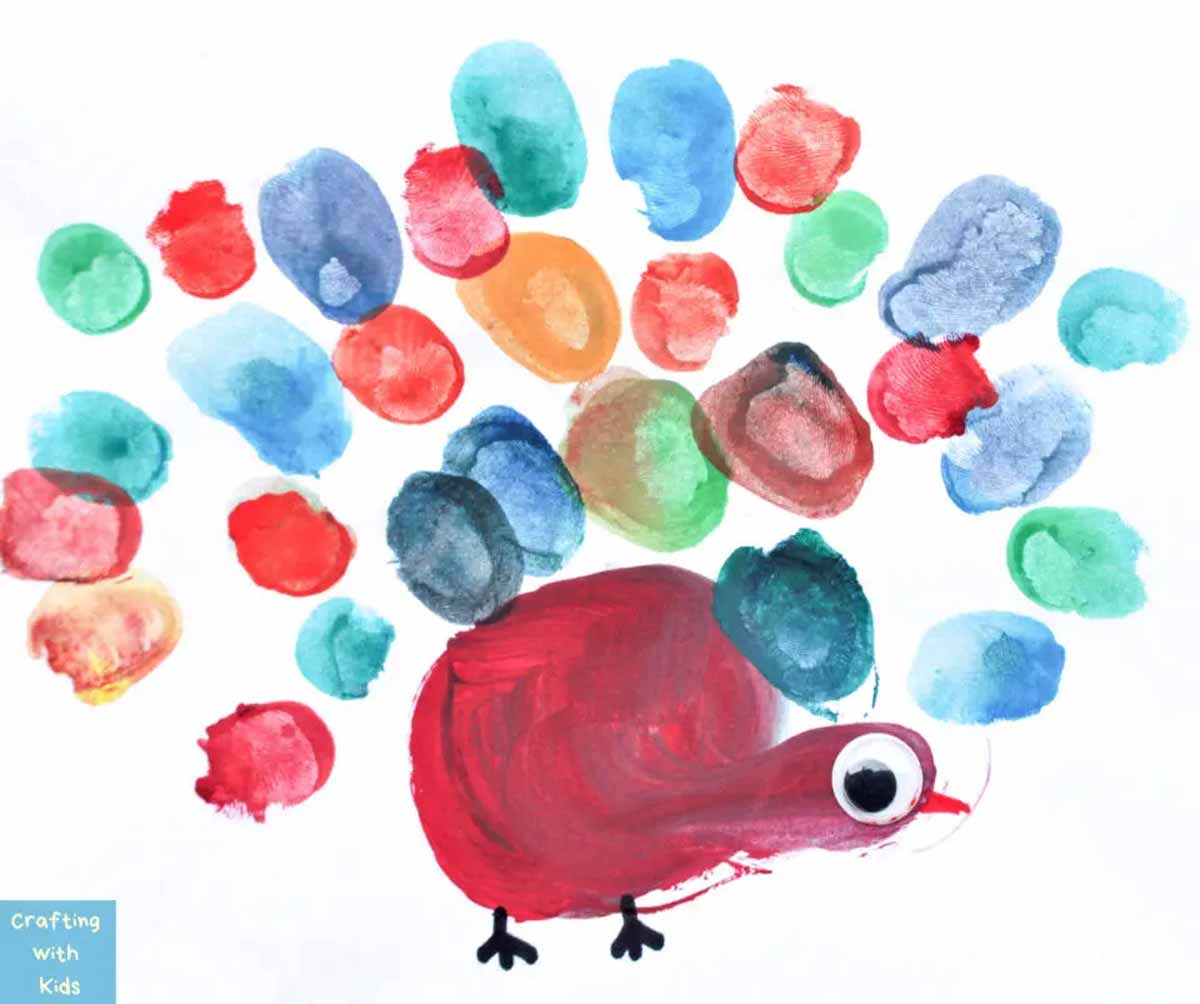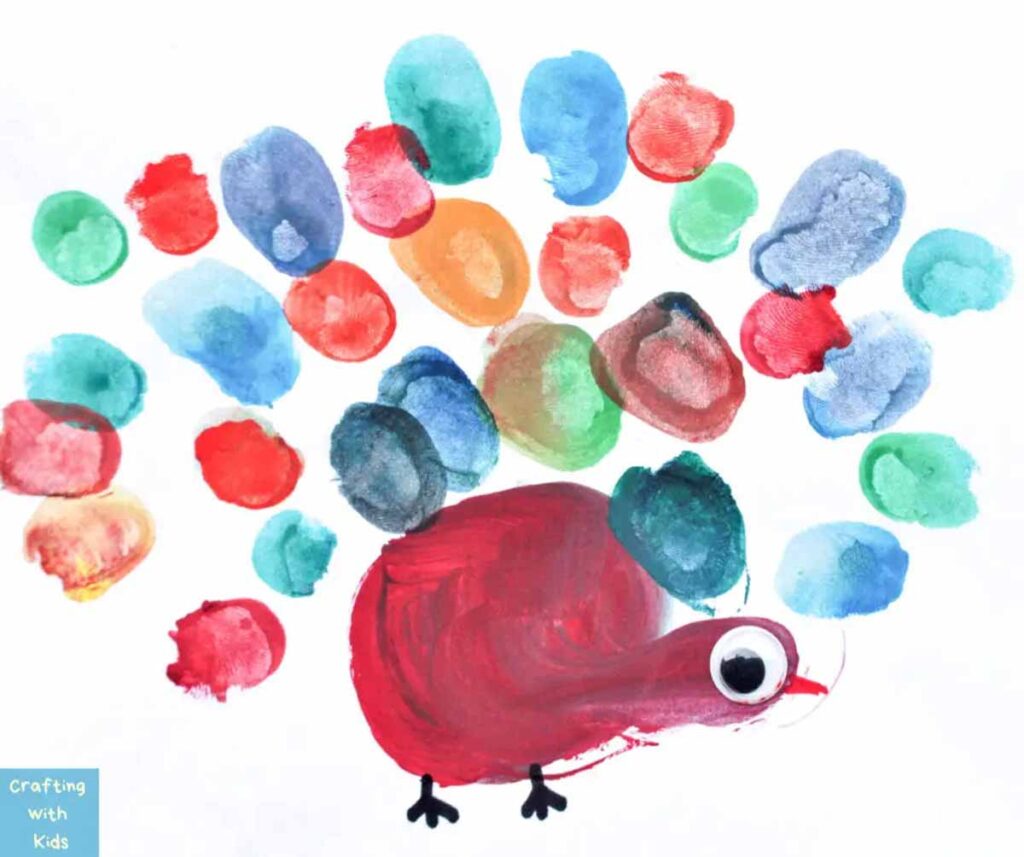 Hand prints and thumbprints always make great kid art.
---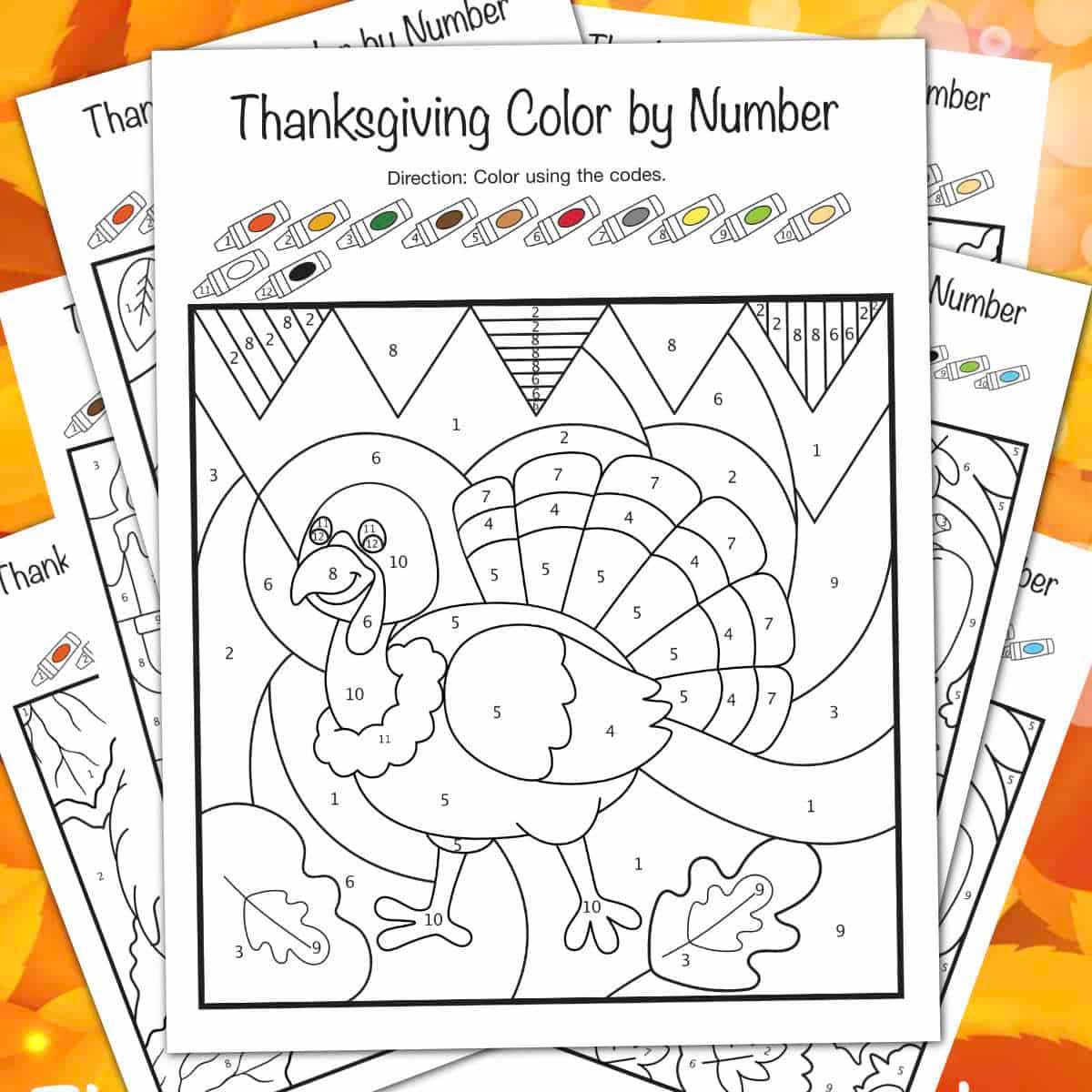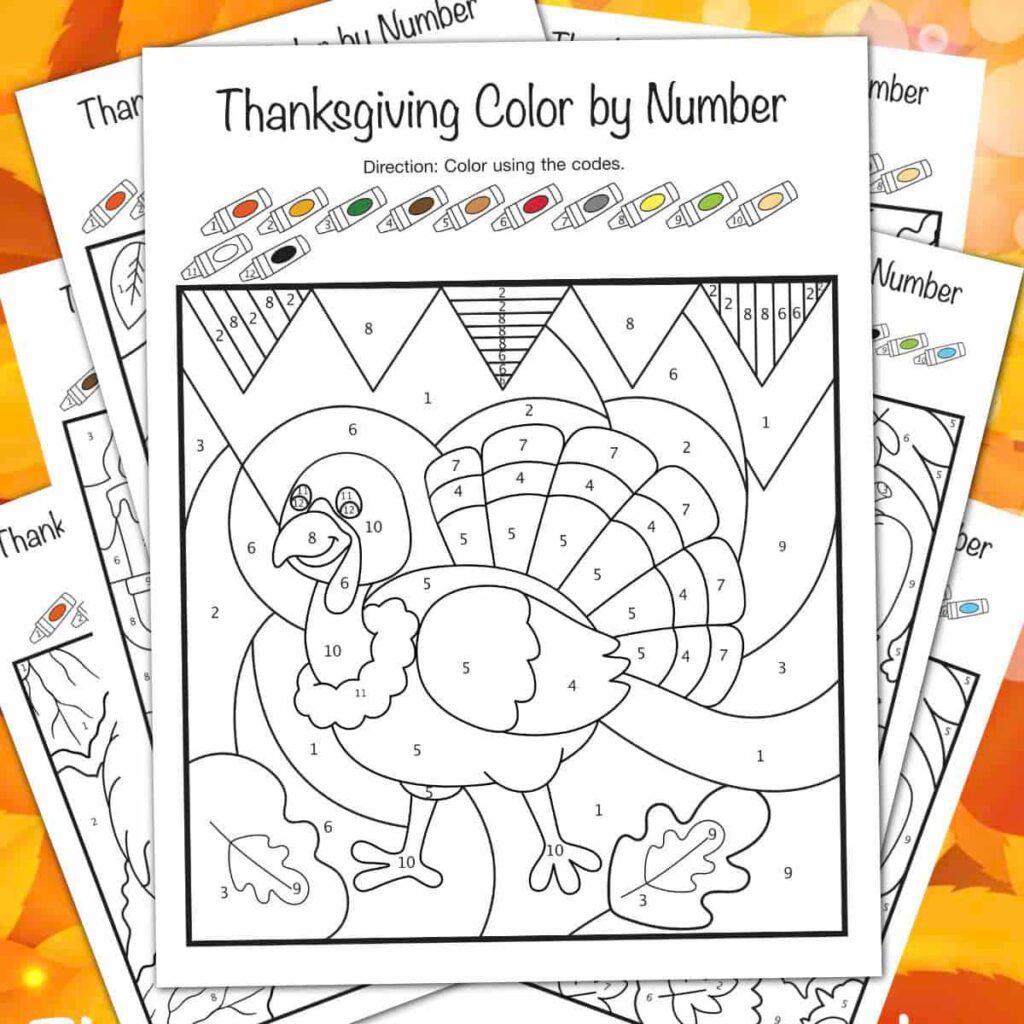 This simple coloring by number turkey will keep your kids occupied for a while.
---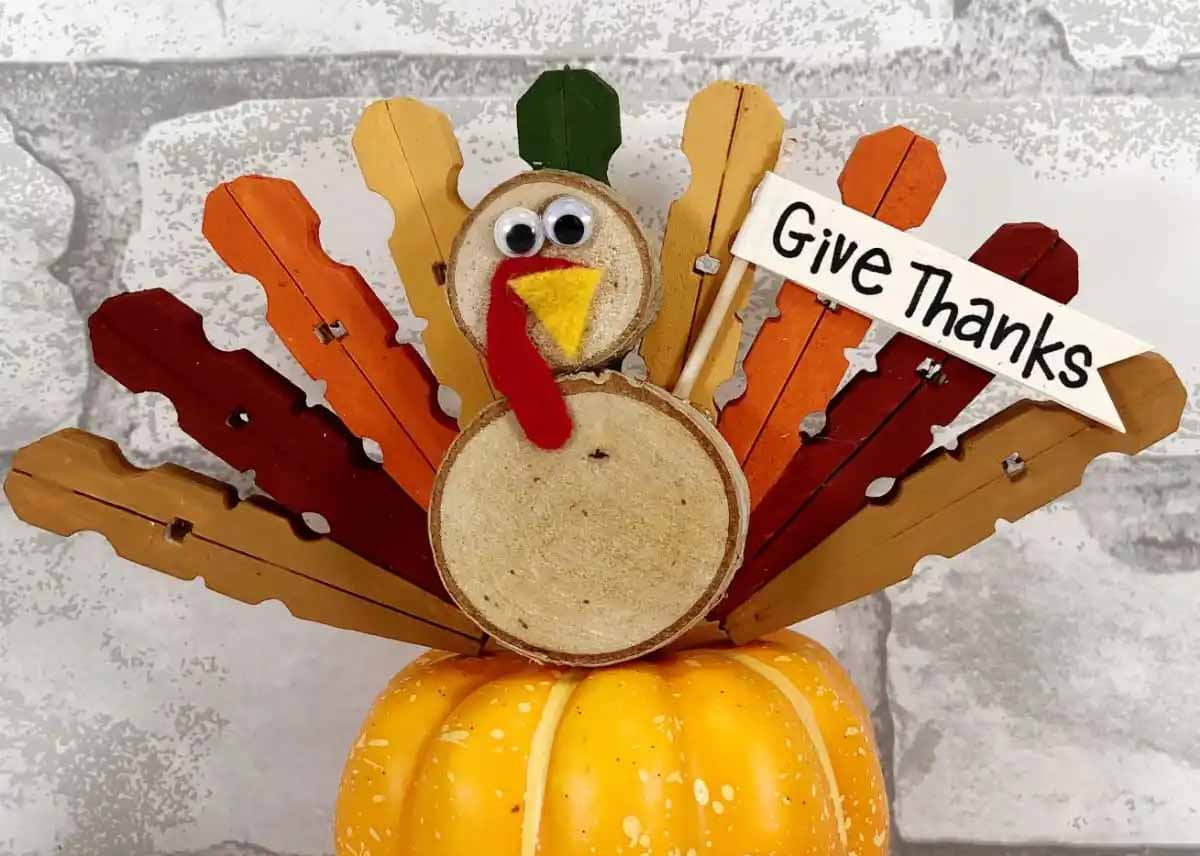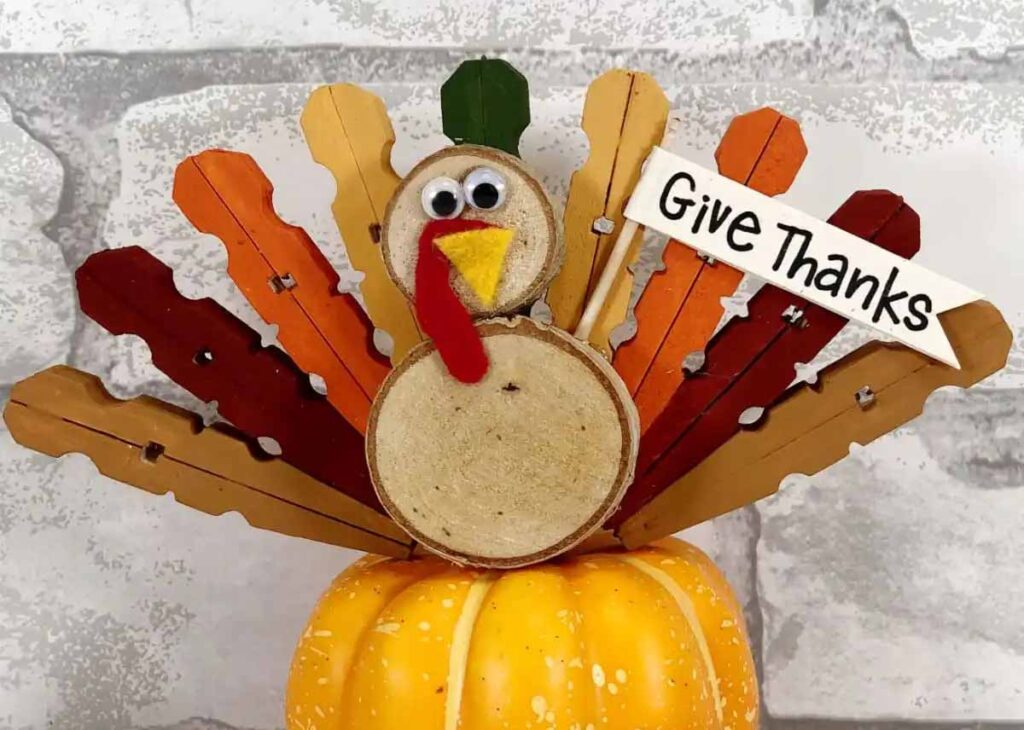 A little more complicated to make but I wanted to add this wooden turkey craft because I loved it.
---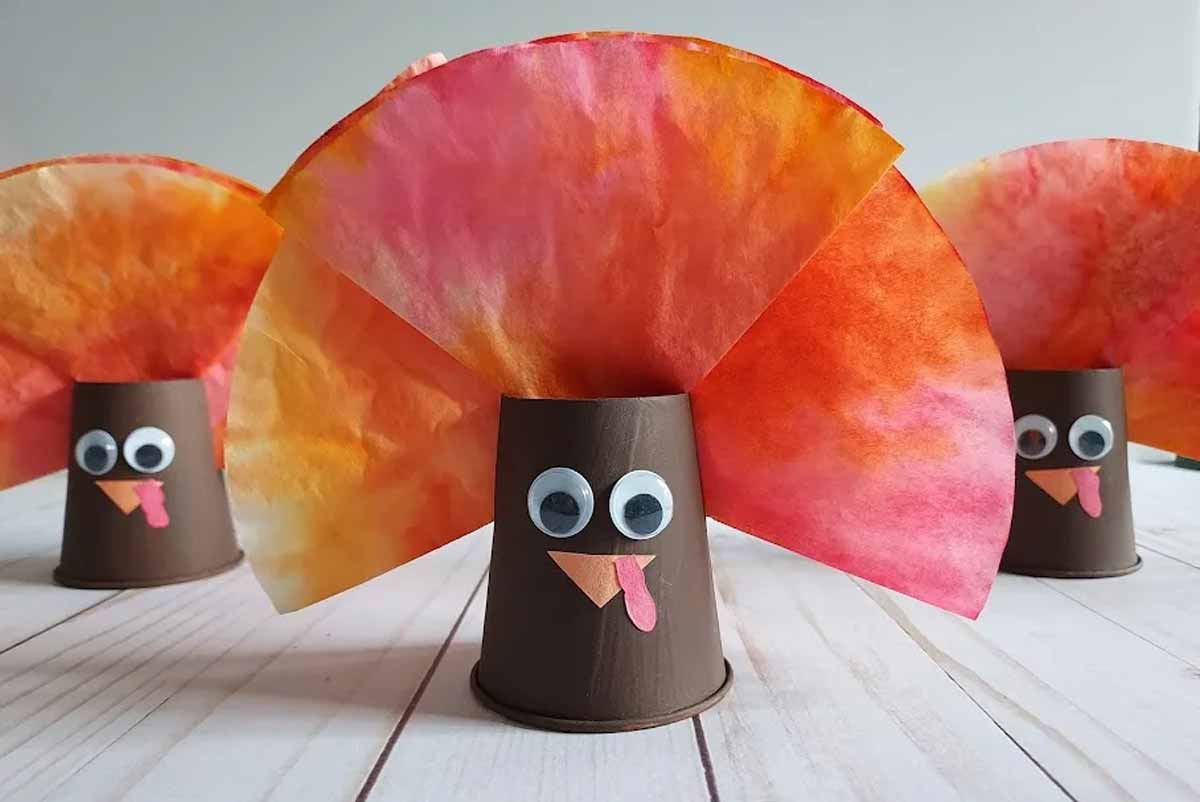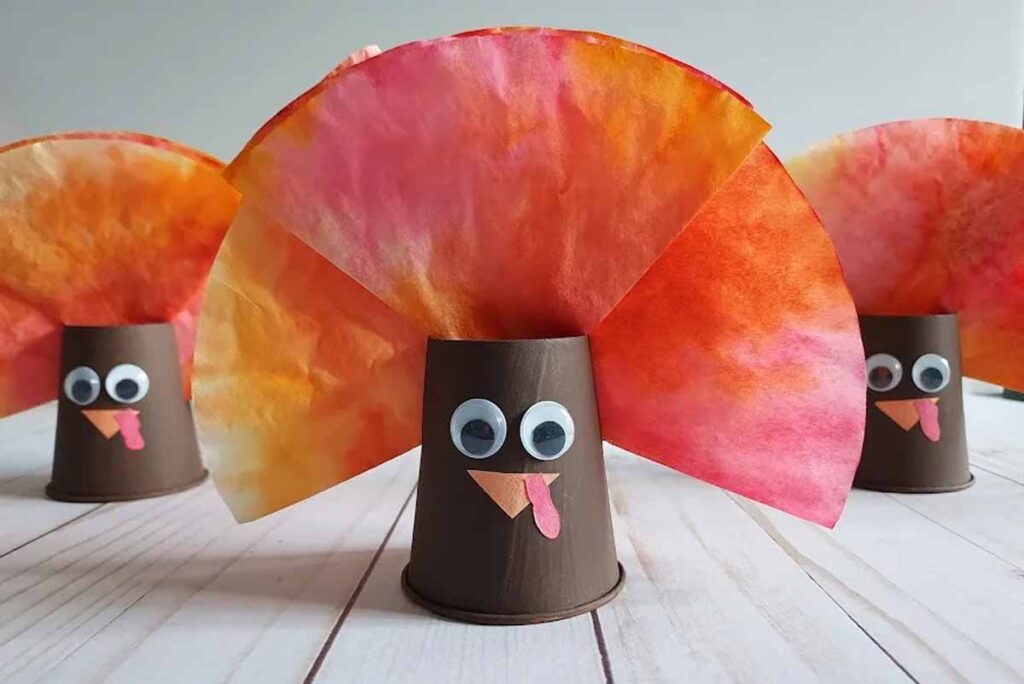 Coffee filters sure make some vibrant tail feathers on those little cup turkeys.
---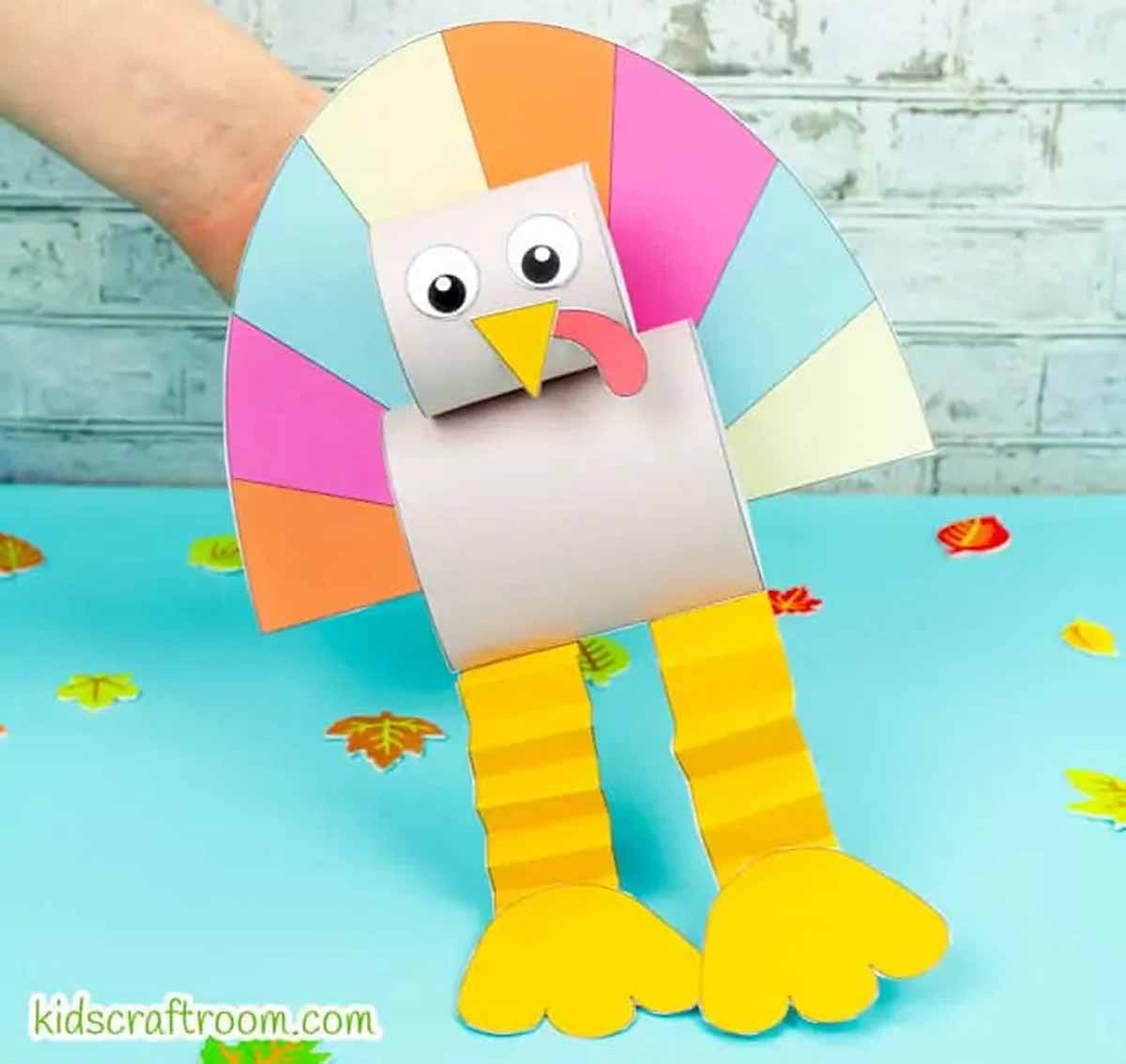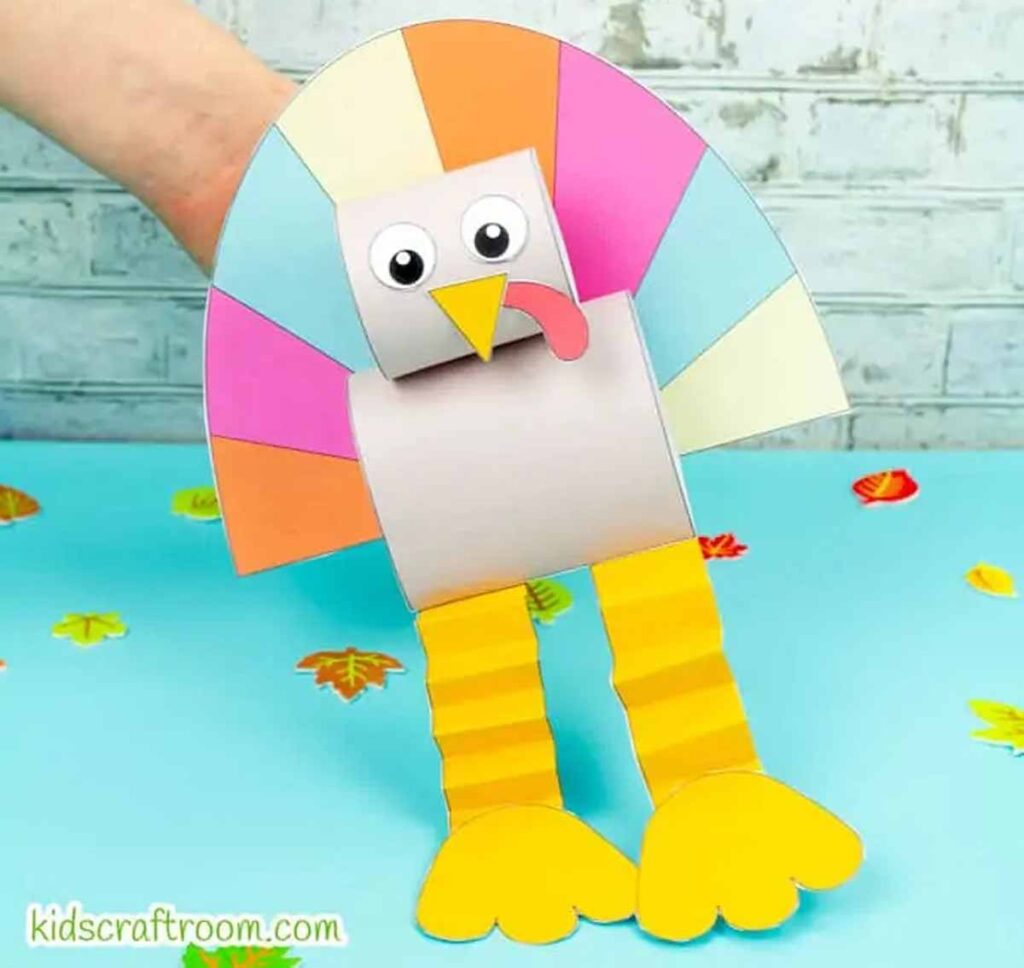 If you're looking for Thanksgiving activities that require only paper, this adorable turkey puppet may just be what you're looking for.
---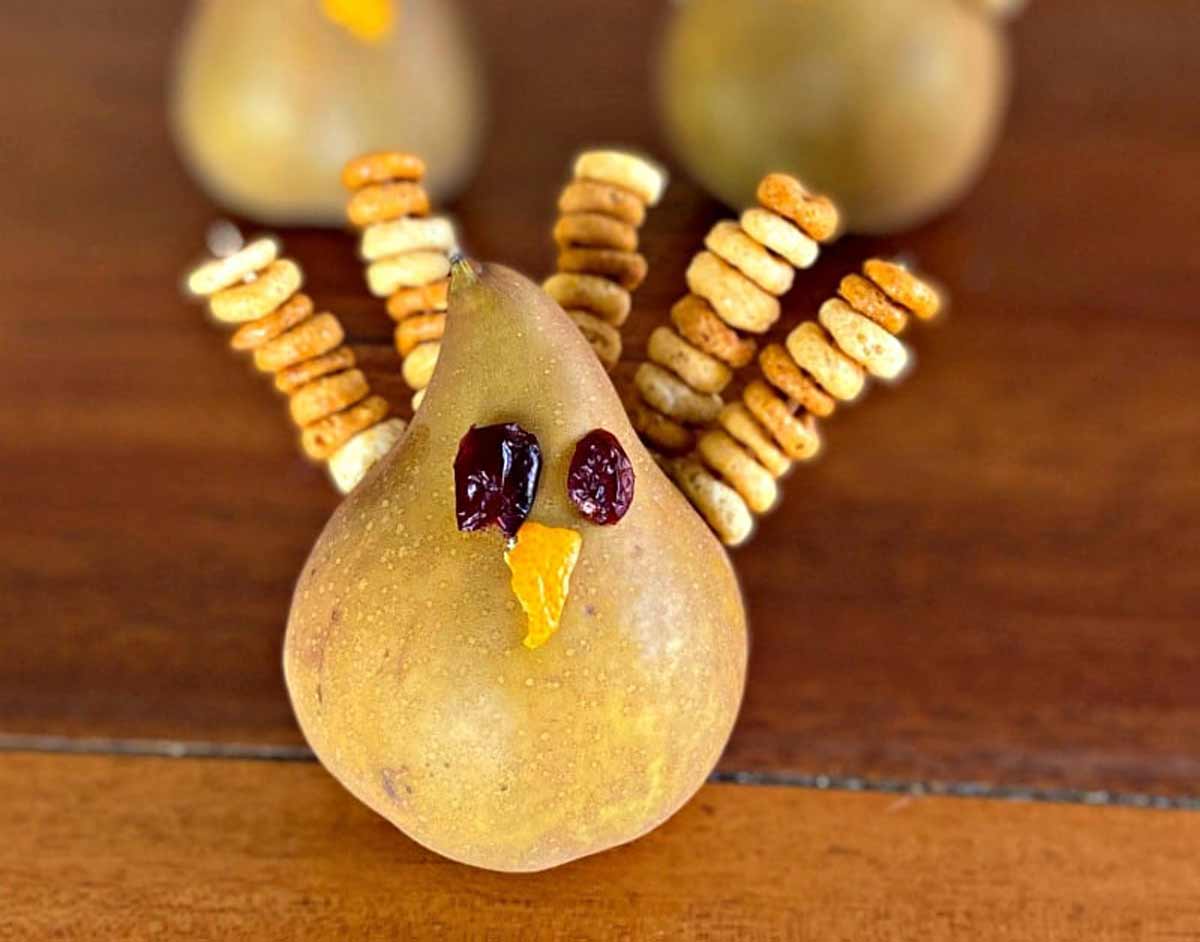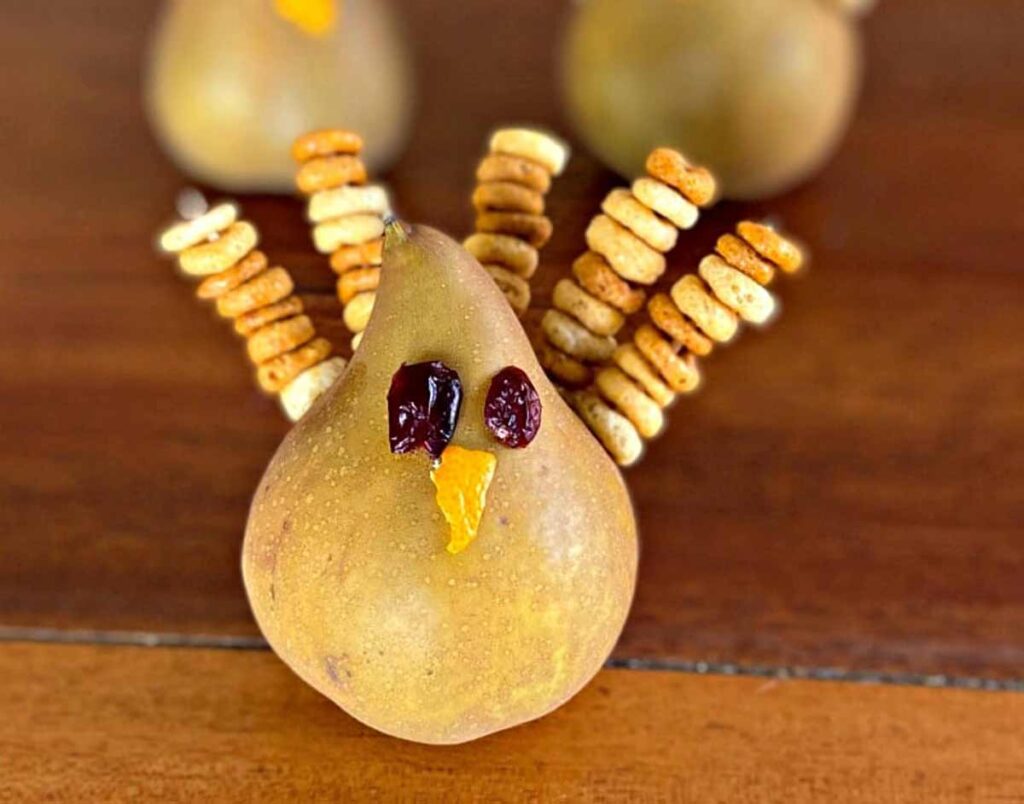 Turn snack time into craft time with this simple turkey craft.
---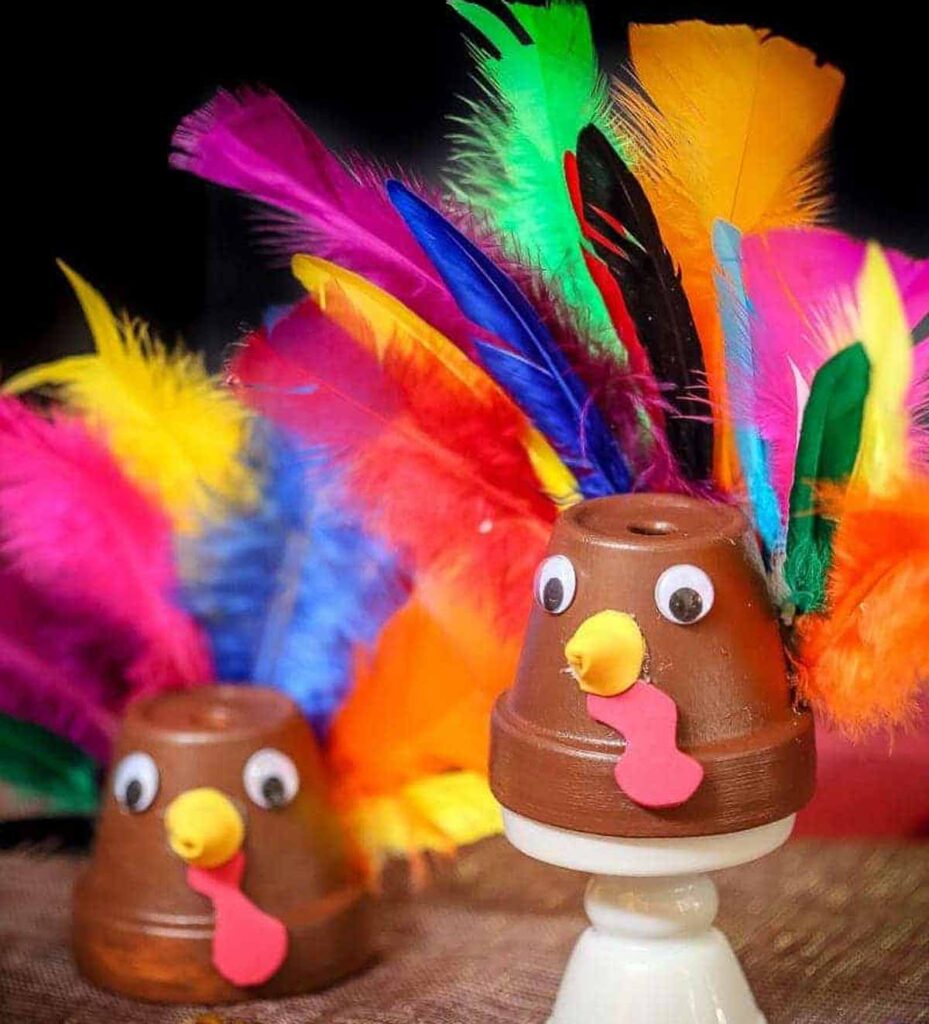 You can use a whole host of colorful feathers to make these adorable turkeys with mini flower pots.
---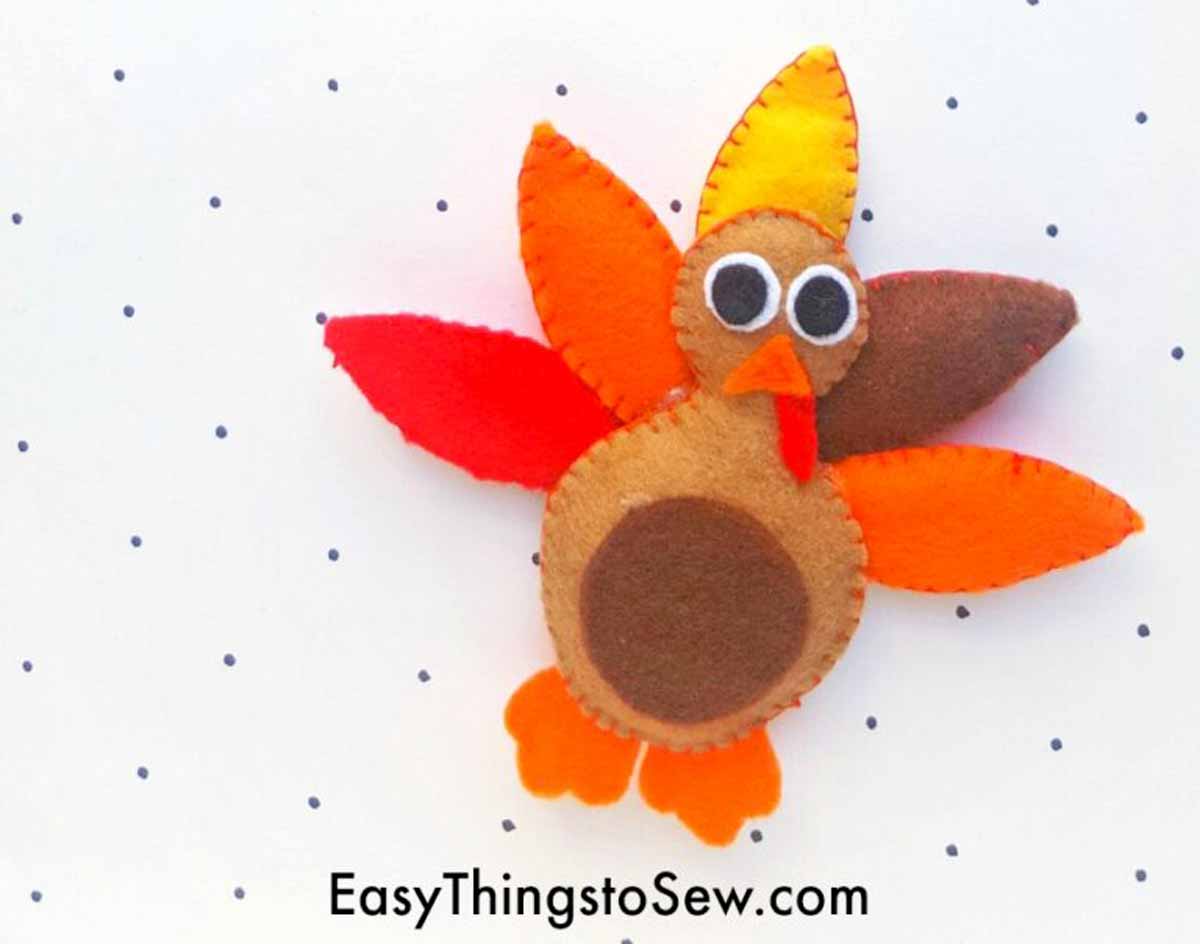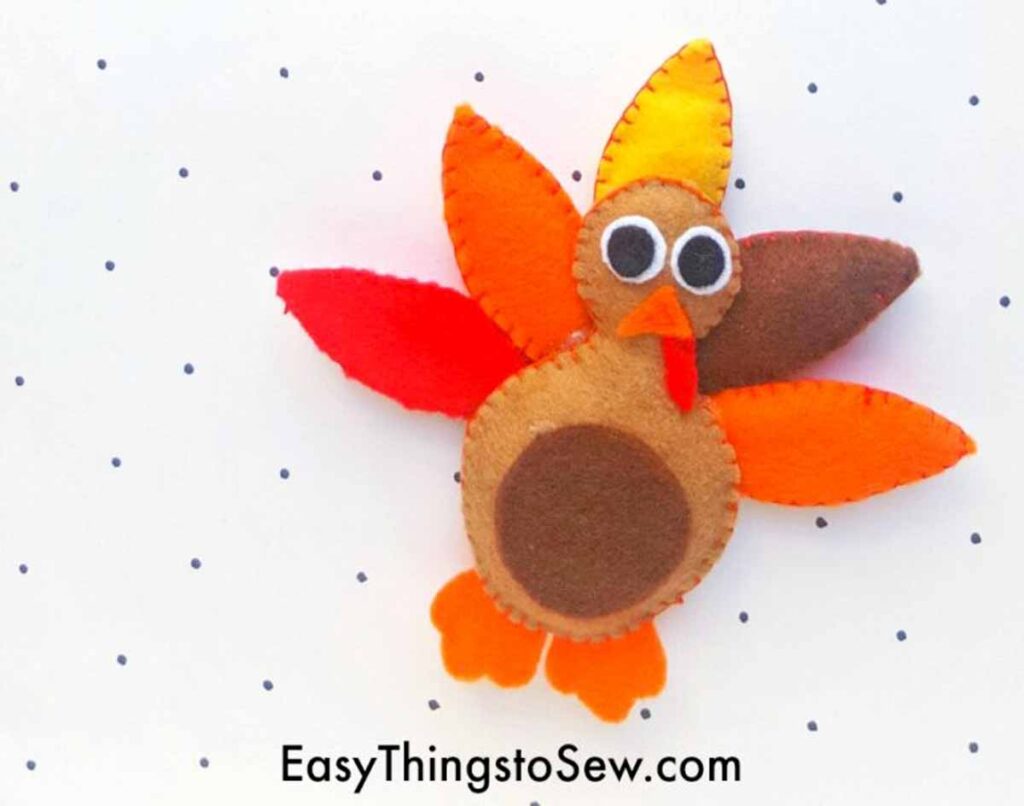 This felt turkey is a little easier to make than the previous one but even tweens will still need a little help getting it finished.
---
42- Coffee Filter Turkey (with printable template) by Fun Money Mom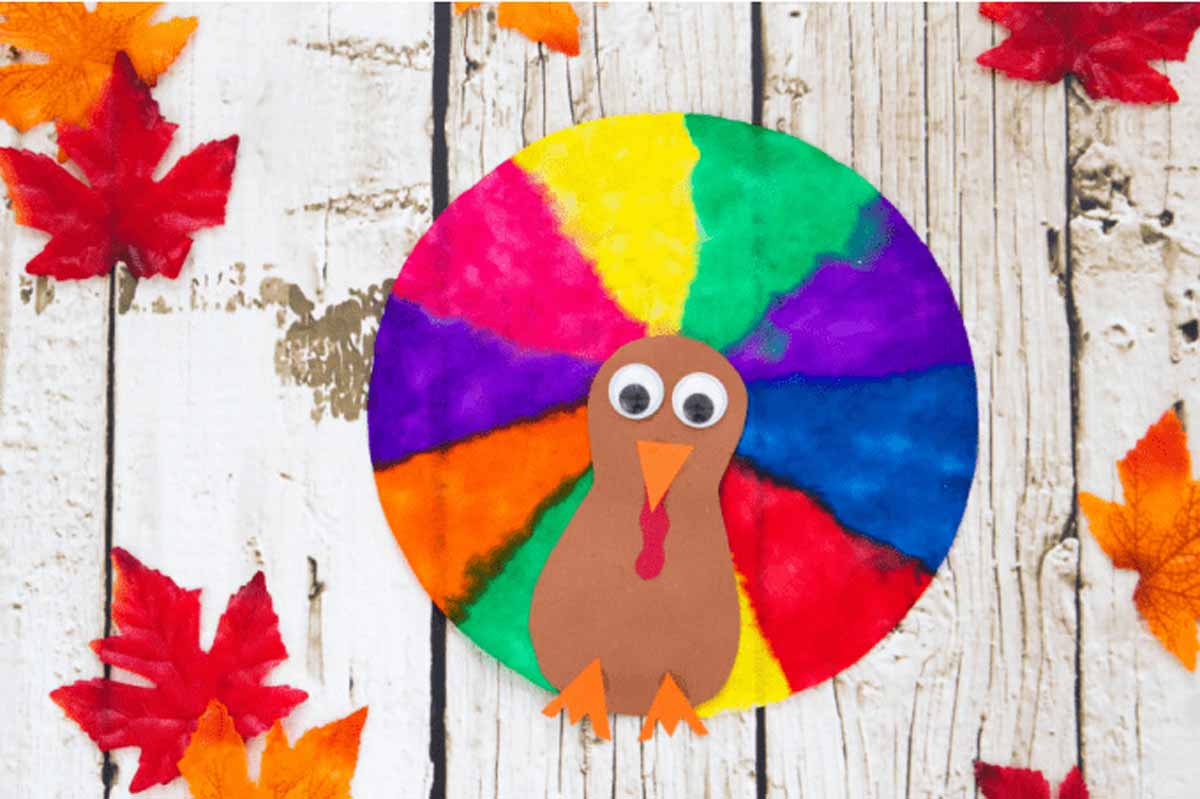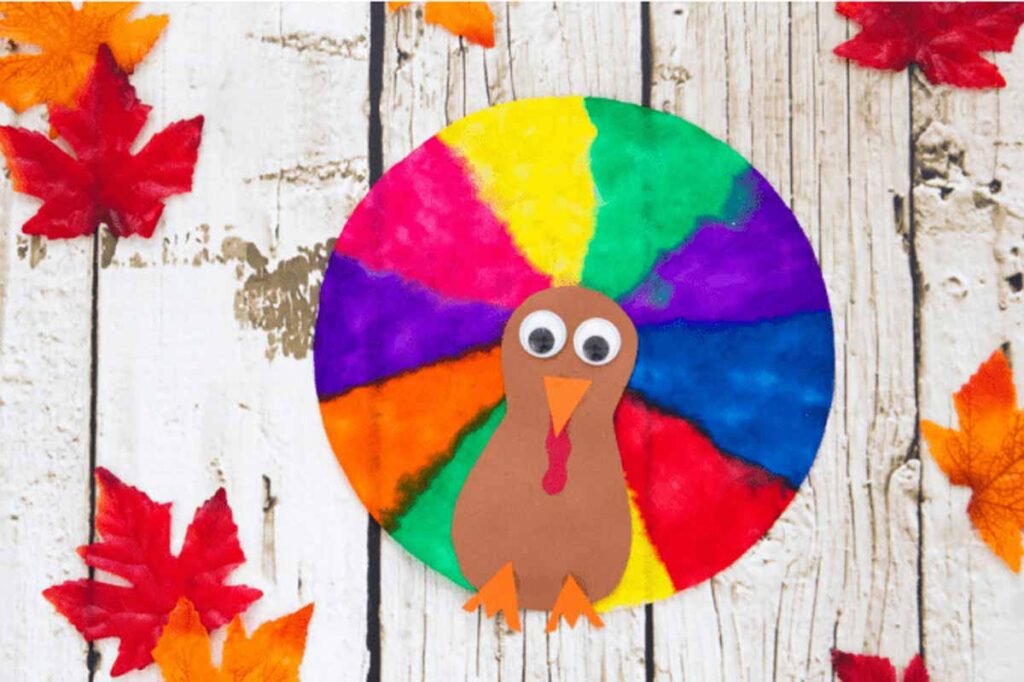 Coffee filters seem to be a favorite to make Thanksgiving turkey crafts. This one shows off all of its colors.
---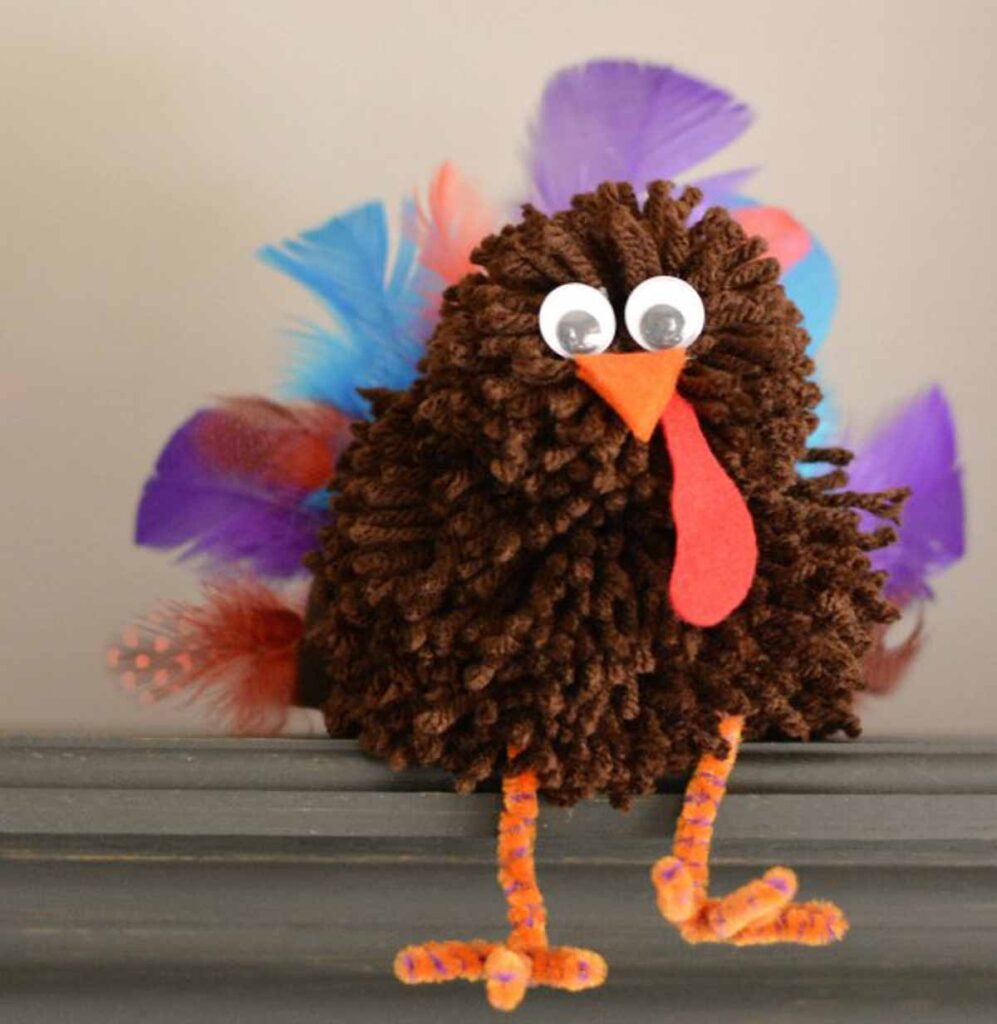 This pompom turkey is so goofy-looking, it just makes me smile.
---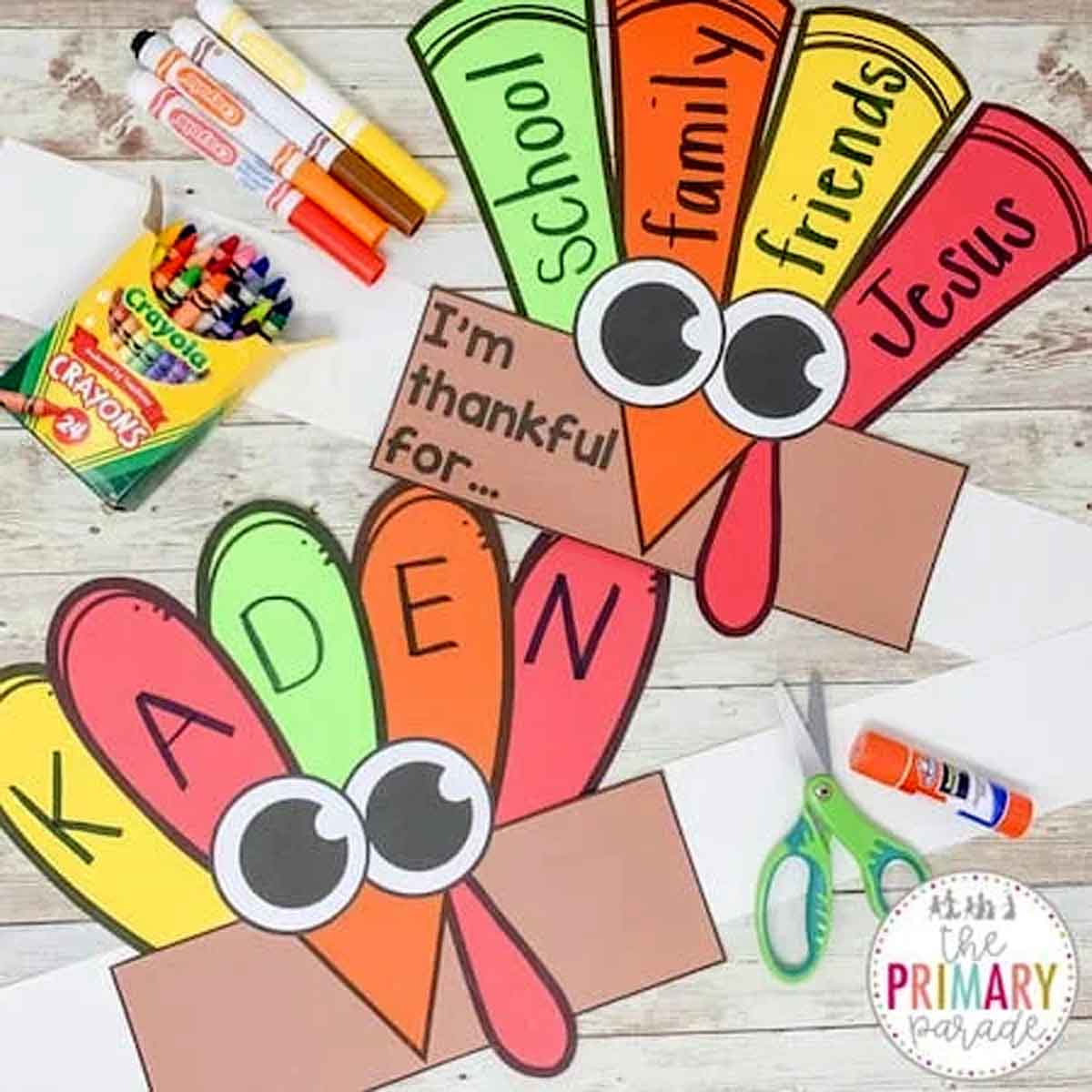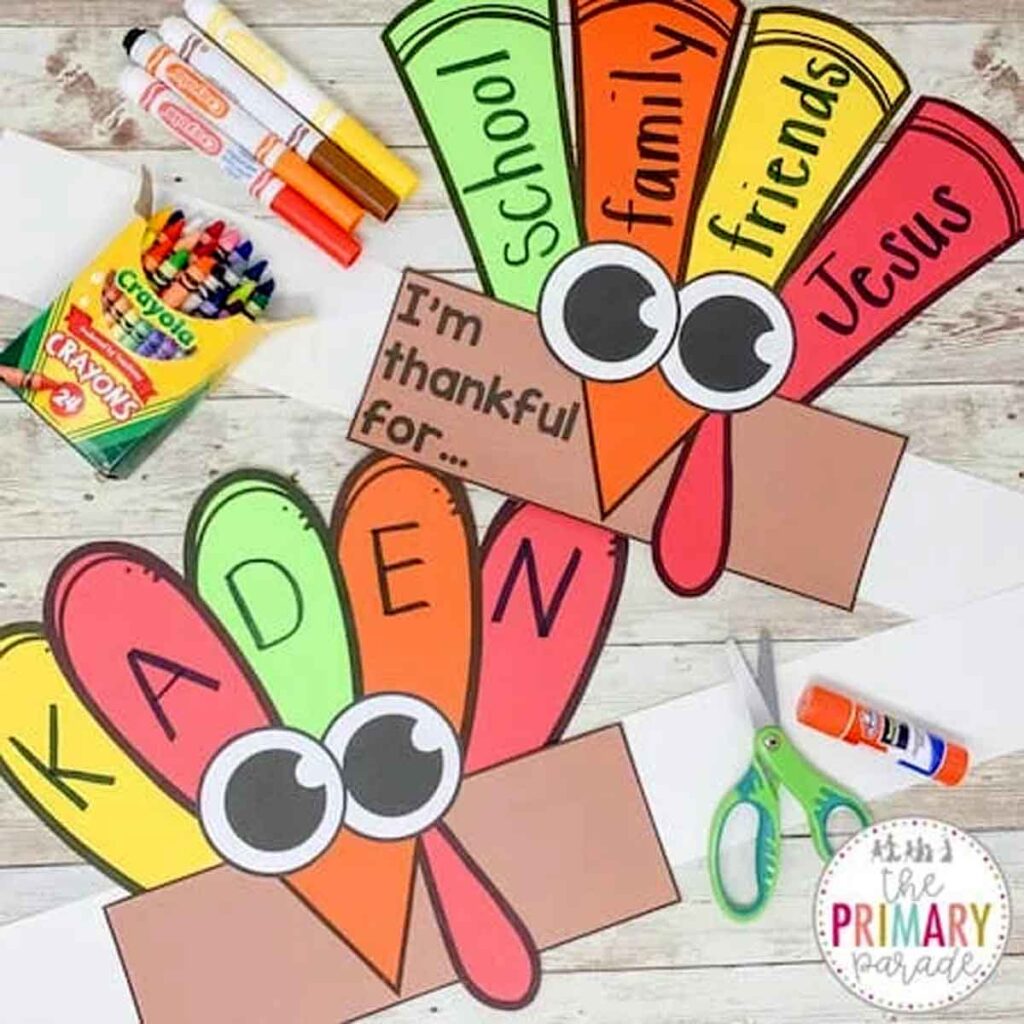 This paper turkey craft can be also used as a grateful turkey Thanksgiving activity.
---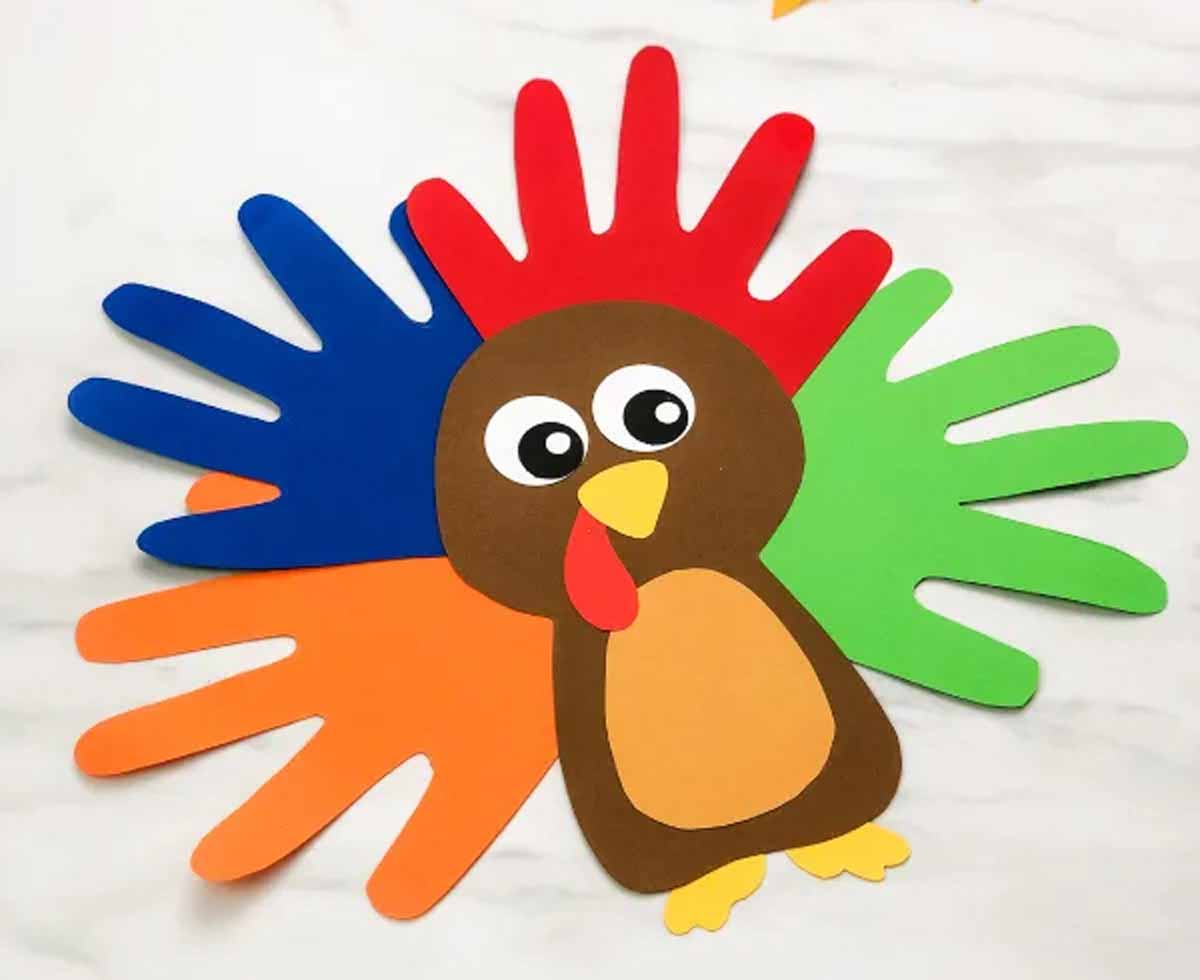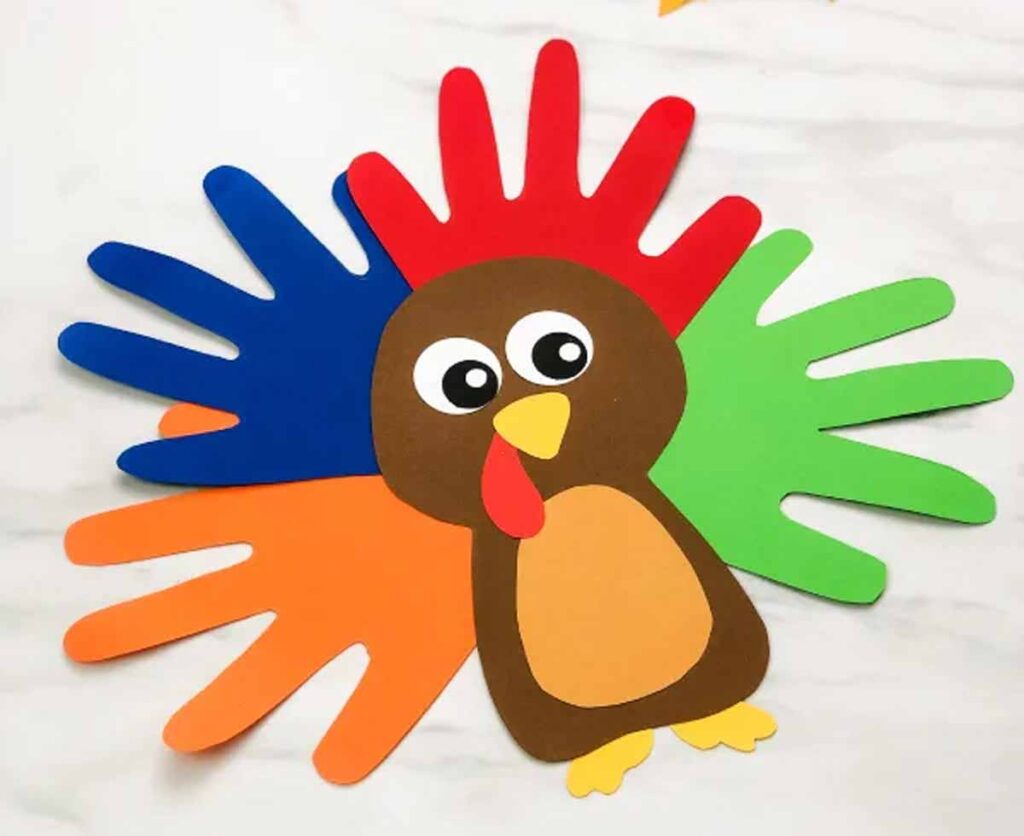 Use the free template and construction papers to make this simple turkey craft.
---
Ready-Made Turkey Crafts to Buy
Of course, if you're prepping for a bunch of kids and you don't want to take the time to gather a whole bunch of craft supplies or cut a whole bunch of paper, you can always just purchase one of the gazillion turkey craft kits on Amazon.
I especially liked these turkey masks and this fun turkey sticker activity.
---
Go check out some of my other posts like the free printable Thanksgiving coloring placemats or my awesome Thanksgiving place card ideas or the free Thanksgiving printable conversation cards.
Don't forget to pin these fun turkey craft ideas: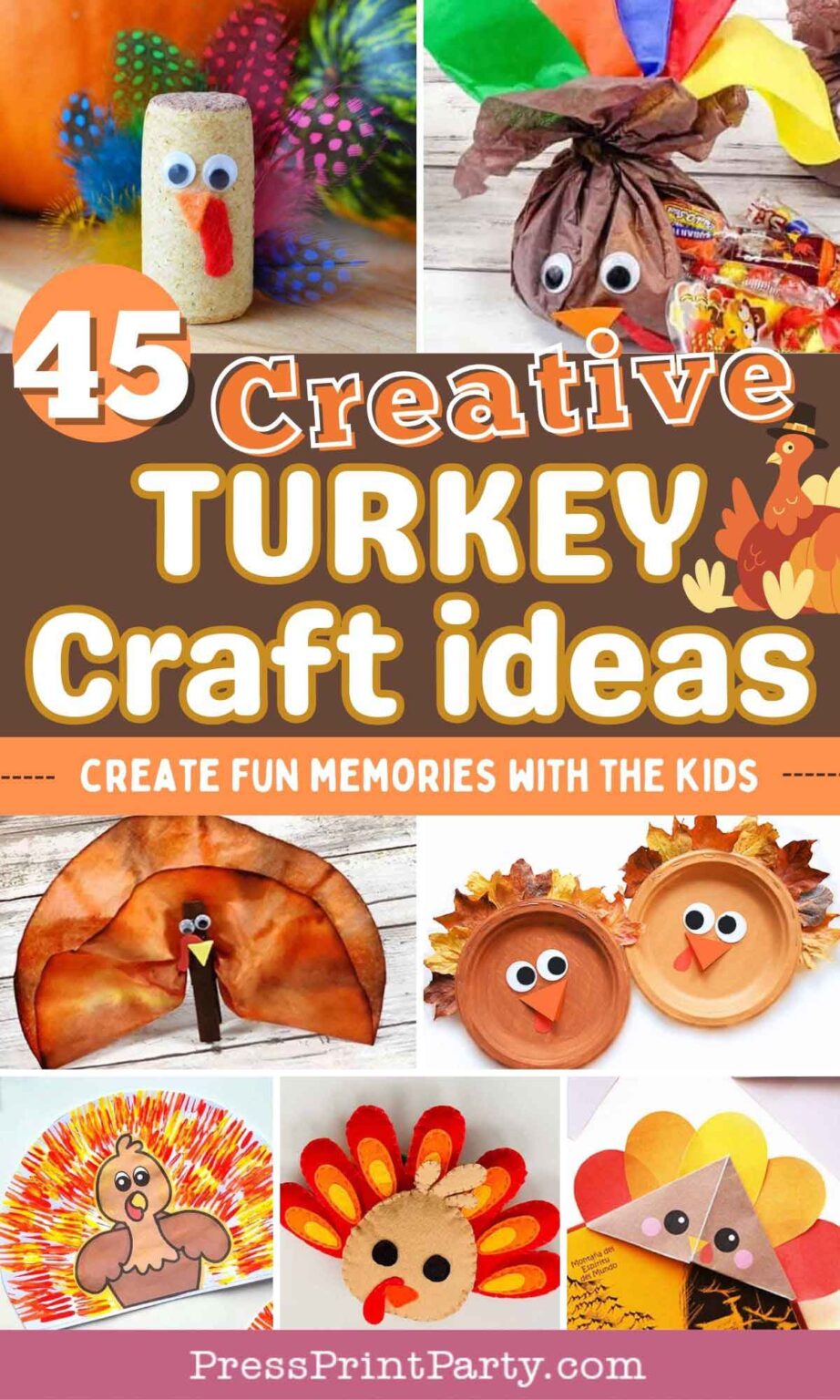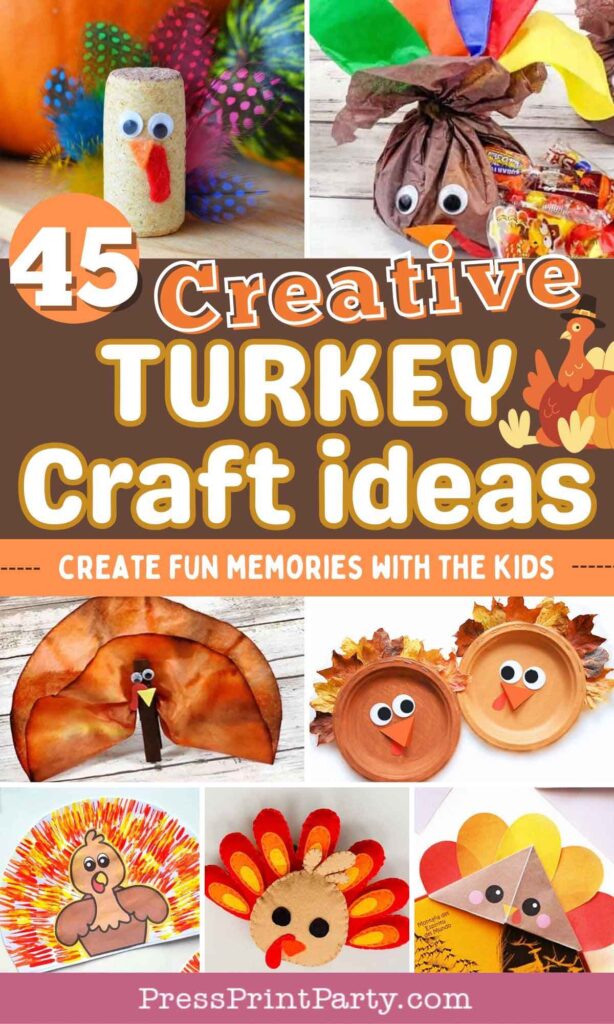 Check out our Fall printables