This is the easiest recipe for summer punch ever. And kids LOVE it!
It's the favorite punch at all our parties and the kids gobble it up as soon as I make it.
My girls won't let me make any other party punch recipe.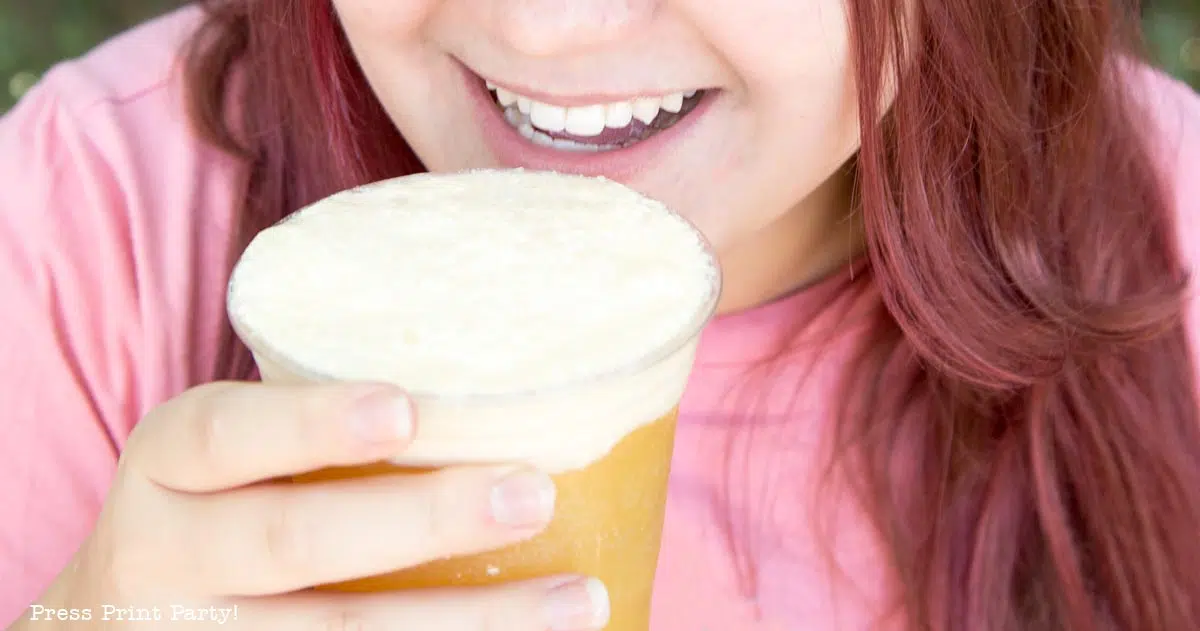 This post may contain affiliate links.
Jump to Recipe Card
The kids love the frothy top of this sweet tasty drink.
I have to keep extra ingredients on hand because by the mid-point of every birthday party the girls will have emptied the bowl and I'll need to make a second batch.
And I can't believe how easy it is to make.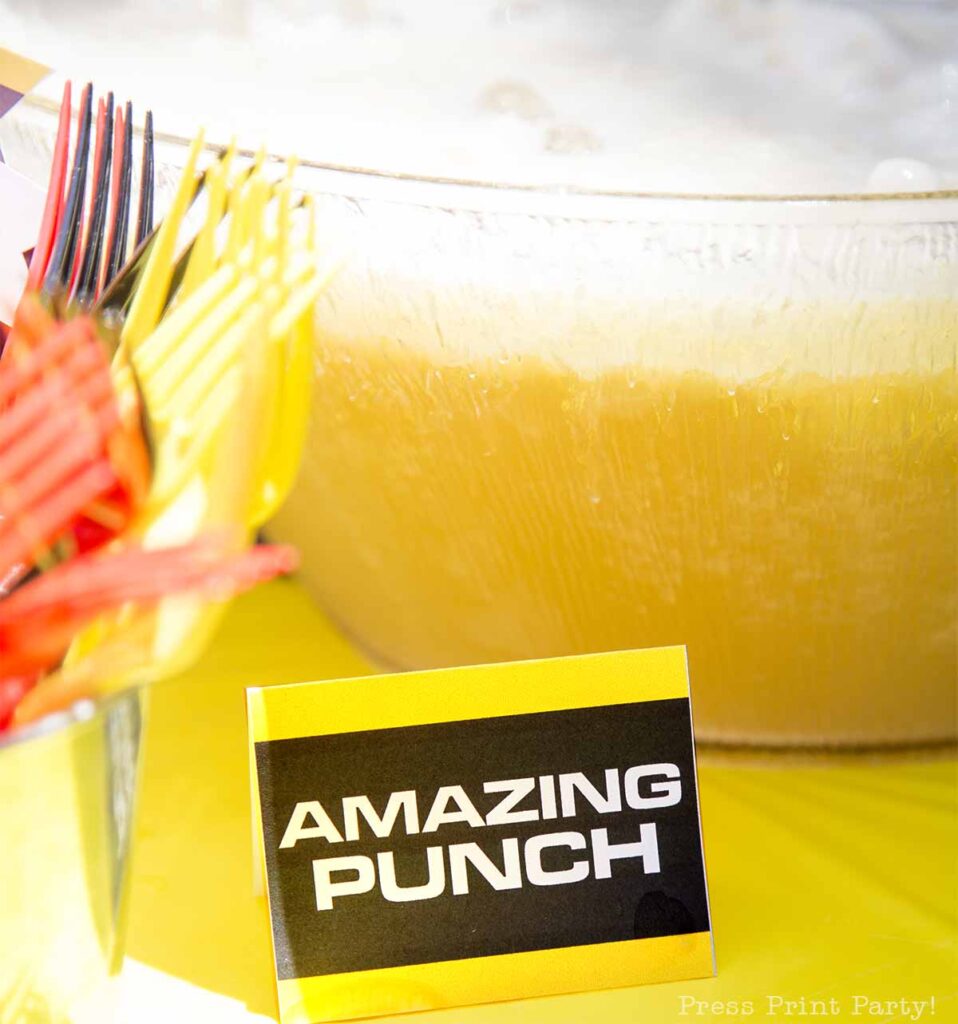 Since it's a non-alcoholic punch, it's the perfect drink for baby showers, backyard BBQs, or any kids' summer parties. For bridal showers, you may want something with a little more kick 😉.
---
But first, Make an Ice Ring
I really recommend making an ice ring for your summer punch. An ice ring will melt much more slowly than cubed ice and will keep your delicious punch cold longer while it's sitting out.
One of the guests at our recent birthday party even asked my girls where they got the neat ice ring. She thought we'd bought it!
It will also not water it down as much as cubed ice would.
You'll be surprised how much of the ring is still left after the punch is gone.
Making an ice ring is no more difficult than filling a bunt cake pan with water and freezing it.
Do this the night before as you'll need several hours for the ice to set.
When ready, just run the bunt cake pan under warm water and release the ice ring.
Pro tip: I find it best to place your ice ring in your bowl before adding the rest of the ingredients. That way, you're sure not to splash punch all over yourself and your pretty party outfit.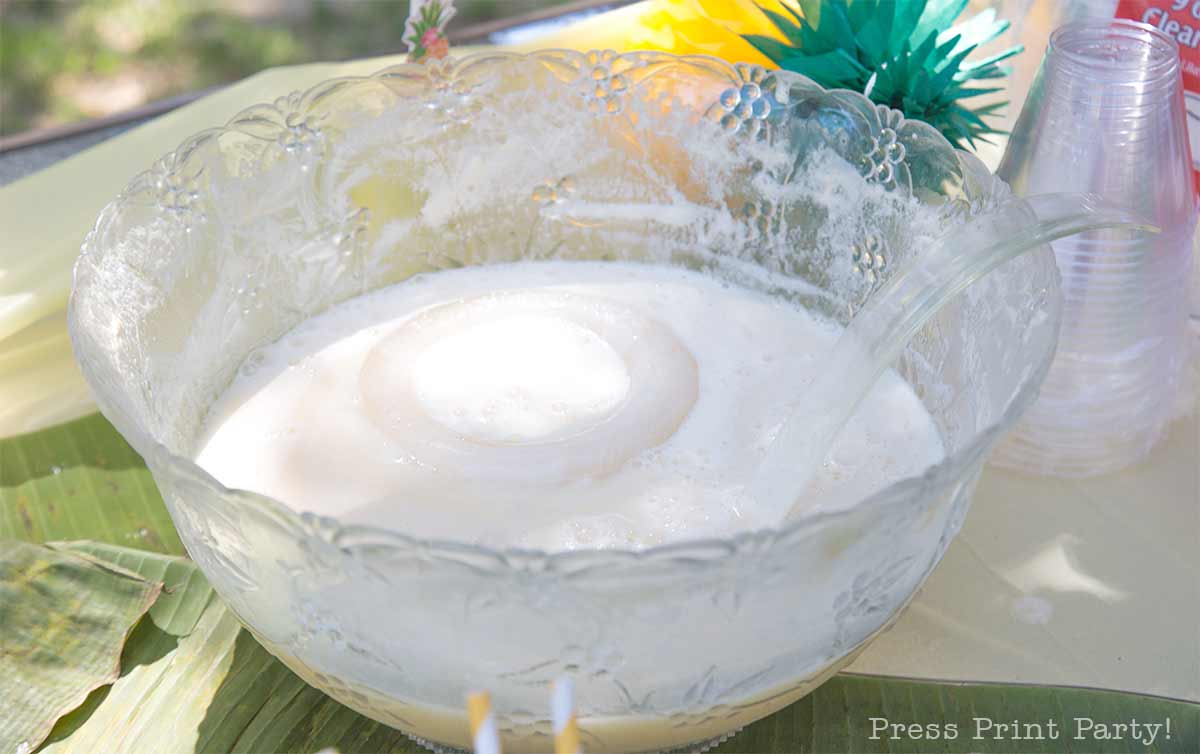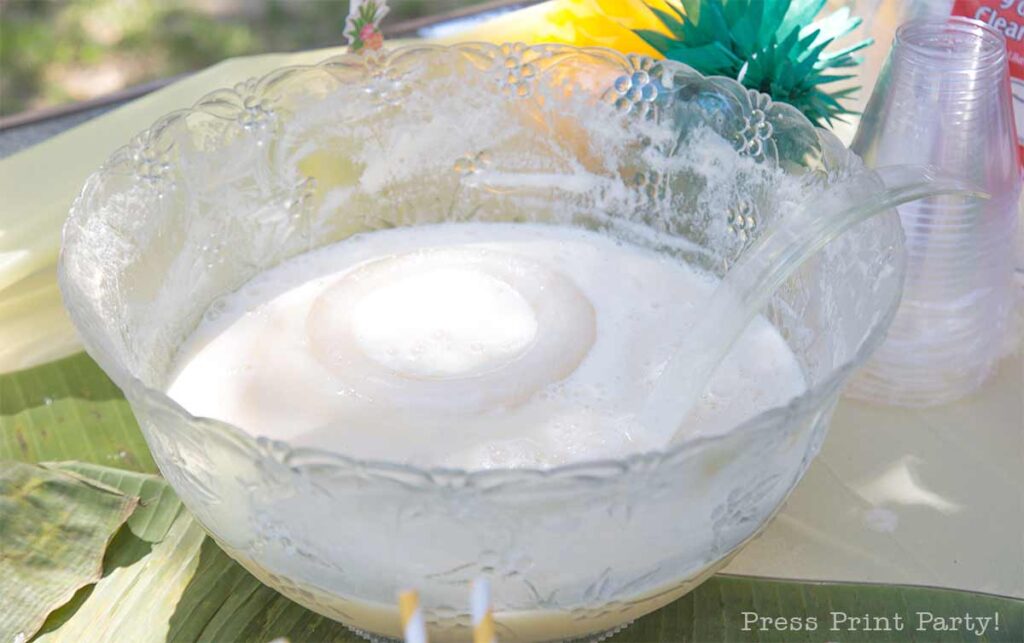 ---
The best recipe for summer punch
Ingredients
This punch is a simple combination of:
2 2L bottles of Ginger Ale (I prefer Canada Dry)
1 1.5L bottle of any kind of authentic tropical Juice or nectar or any combination of fruit juices (Pineapple Mango; orange mango, pineapple orange mango, passion fruit, guava, etc.)
1.5qt tub of Vanilla ice cream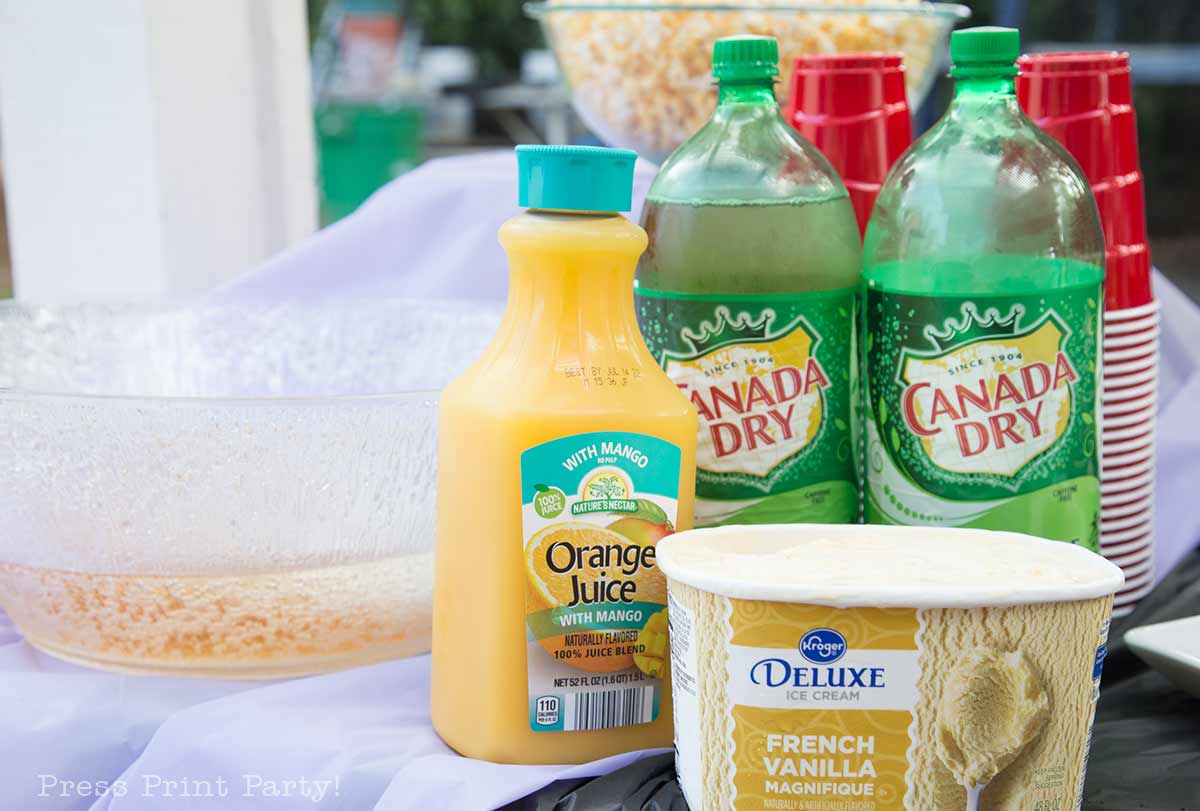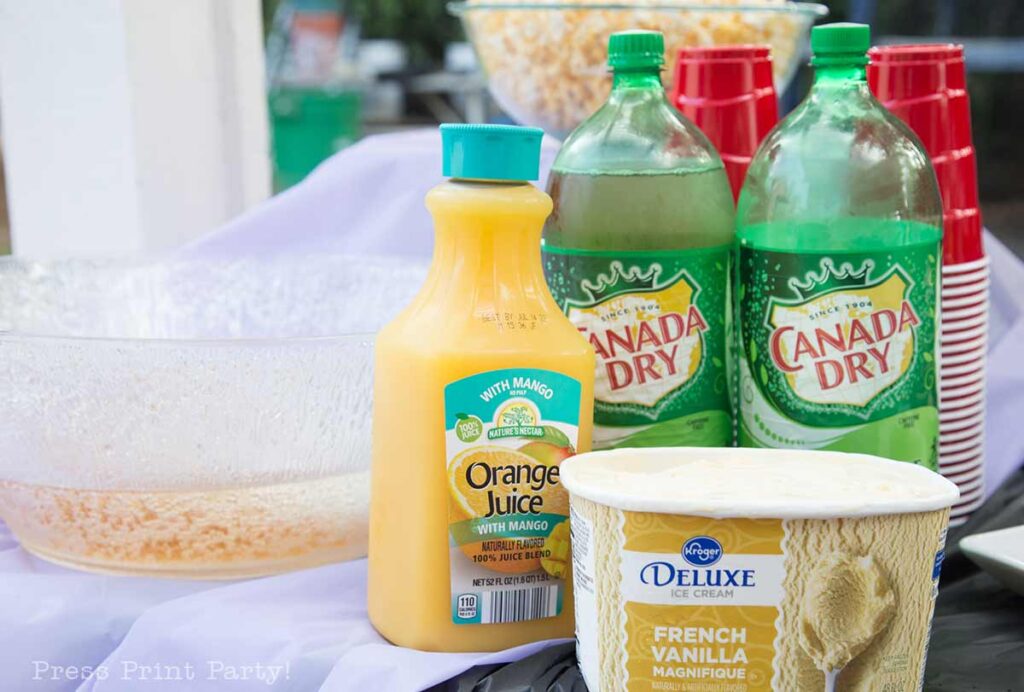 Sometimes I have trouble finding tropical juice that's actually juice or nectar and not just disgusting, sugary/watery liquid made from concentrate.
So please, no Hawaiian punch.
I look for orange juice combined with some tropical flavor like mango or add some other juices like pineapple.
The juice you'll want will most likely be in the refrigerated section of your grocery store. For this last party, I used a mix of 1/2 orange mango juice and 1/2 pineapple juice and it was delicious.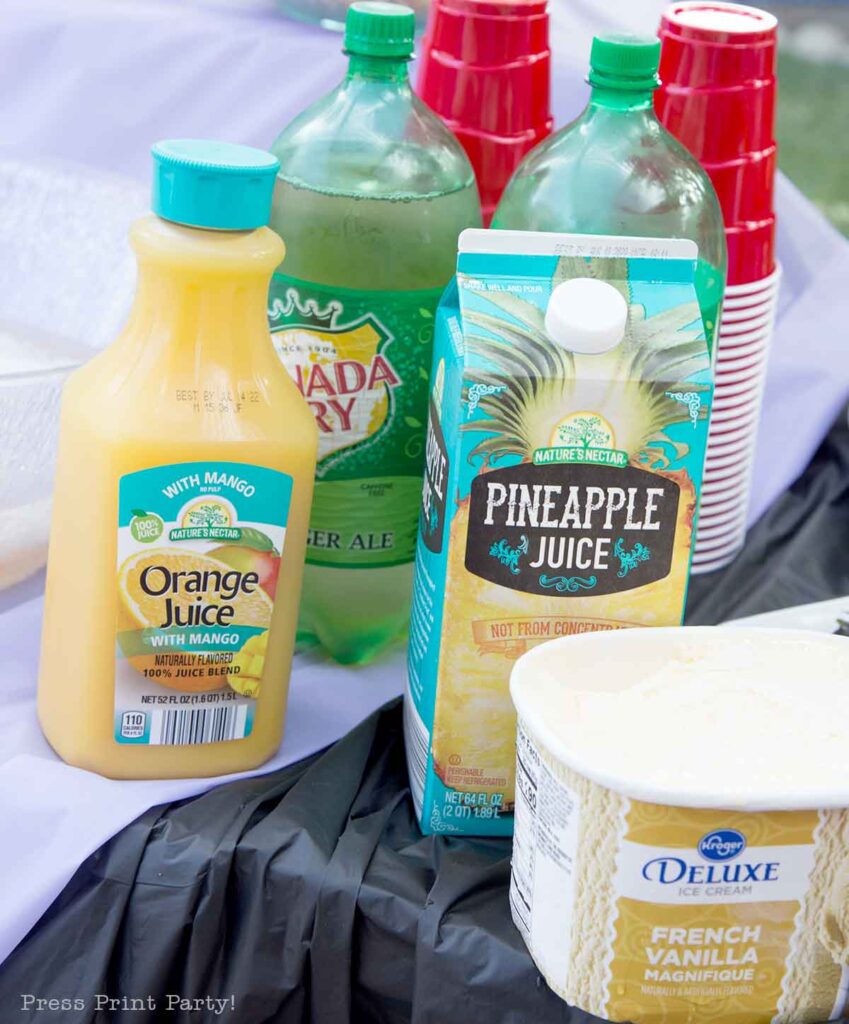 Instructions
Place the ice ring in the punch bowl.
Slowly add all the ginger ale so it doesn't foam.
Add all the juice.
Add the ice cream in scoops or chunks.
When you add the ice cream the punch will get a yummy frothy top.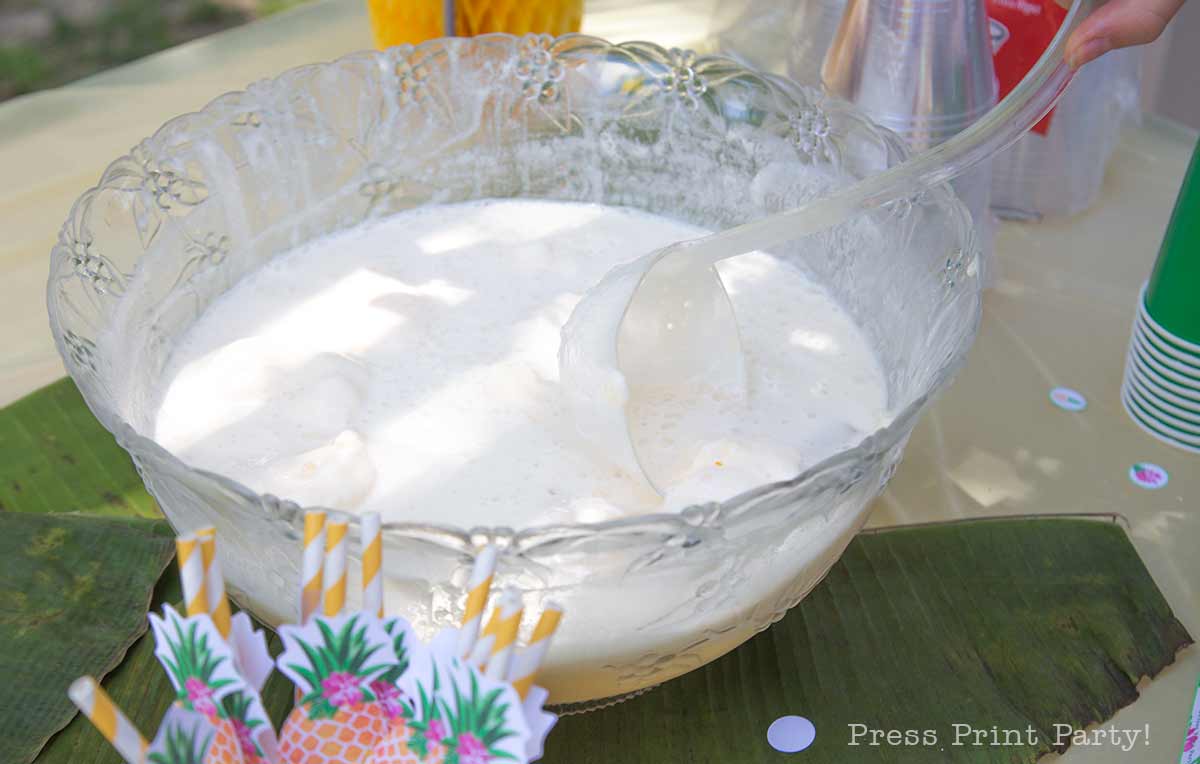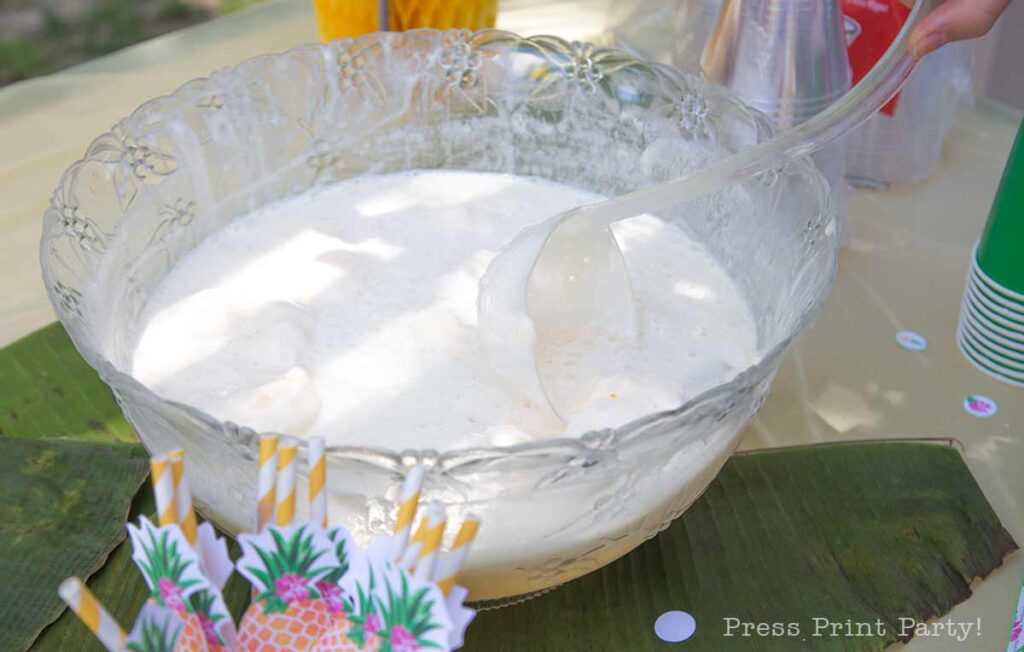 ---
I hope you try out this delicious recipe for summer punch at your next party or on a hot summer day.
This party drink recipe is always a winner and with its fruity flavor and simple ingredients is a great addition to any summertime party.
This punch was the perfect match at our pineapple party, but we've also made it at all our summer parties like our movie party, our Amazing Race party, donut party, and more.
And it's always a hit.
And because it's such an easy recipe to make, I've actually I've used this fruity punch recipe to make individual ice cream floats for a refreshing treat on a hot day.
Yum!
I do have more punch recipes for you to try too.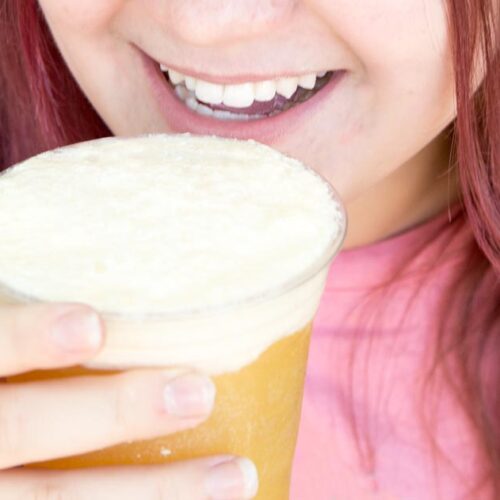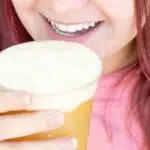 Easy Summer Punch for Parties
Delicious non-alcoholic party punch. Easy to make with only 3 ingredients. Great for kids' parties.
Ingredients
2

2L

ginger ale

Canada Dry

1

1.5L

tropical juice or nectar

any combination of orange, mango, pineapple, passion fruit, or guava.

1.5

qt

Vanilla ice cream

Ice ring or ice cubes
Instructions
Place ice ring or ice cubes in the punch bowl

Slowly pour in all the ginger ale. Try to keep it from foaming too much.

Carefully add the ice cream in scoops or chunks. The punch will be wonderfully frothy.
Don't forget to pin the best party recipe for summer punch: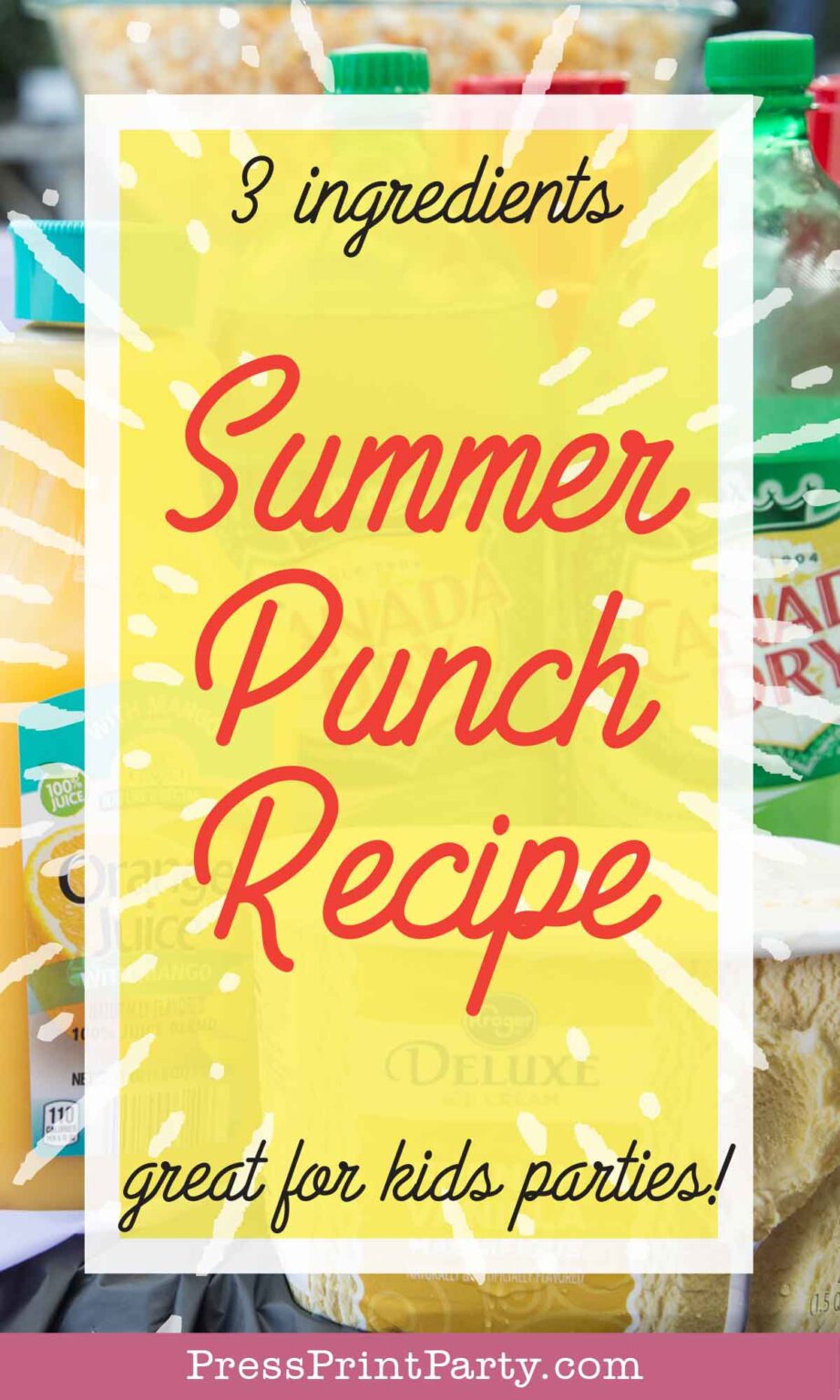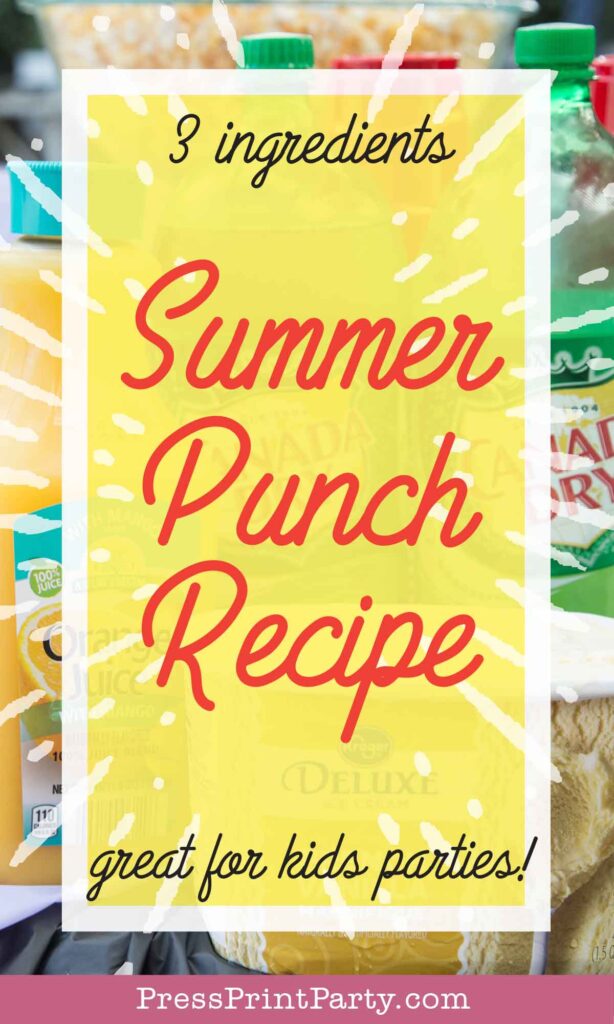 Check out our birthday printables
Non-alcoholic punches are a must for party time with the whole family at any time of the year. No need for fresh fruit in these summer punch recipes. More party punch recipes to come.