Having a list of desserts with 3 ingredients like this one can really come in handy. Recipes that require minimal ingredients and can be whipped up in a matter of minutes are like gold!
Here are a few scenarios when you might especially benefit from 3 ingredient desserts: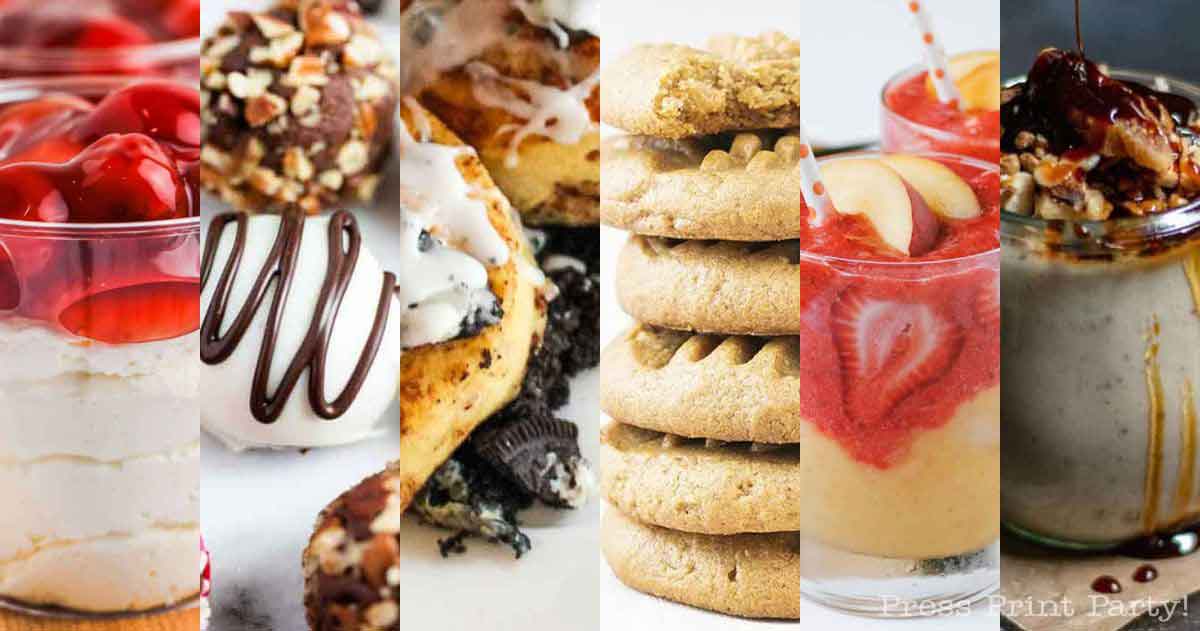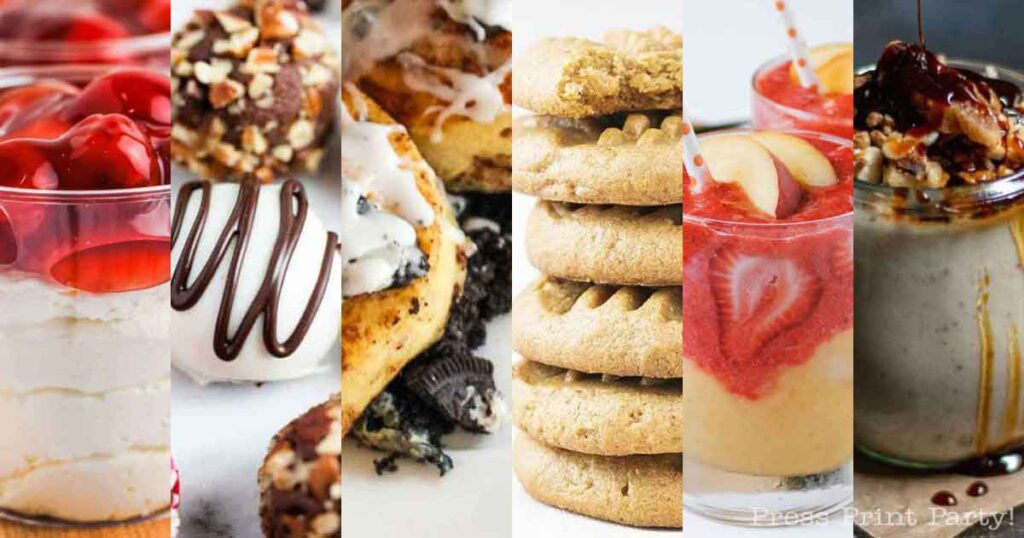 This post may contain affiliate links.
Scenario #1: You have a major sweet tooth! You need a quick dessert recipe that calls for simple ingredients you already have on hand.
Scenario #2: You dreamt up a beautiful dessert table for your party, forgetting you will have to make or buy each of those delicious desserts you dreamed of. Easy desserts like these can save you time and money.
Scenario #3: You asked if you could provide anything for a dinner party just to be polite, but they took you up on the offer! Now you have to be a good friend and follow through with a recipe that has the potential to be a huge hit. Rather than wading through your favorite desserts that require a ton of ingredients, just pick an easy one from the list!
There you have it! Desserts with 3 ingredients can really save the day.
This list not only features easy recipes; it also offers some unique sweet treats. You won't find basic chocolate-covered raisins or chocolate-covered pretzels here. And most of them are no-bake recipes!
However, you may see one or two overnight oats recipes. No, they aren't typically considered dessert, but they could really be eaten as a tasty breakfast or dessert (just add white chocolate, milk chocolate, cookie dough, and more)!
If you want to broaden your search to easy party desserts that require more than 3 ingredients but are still simple to make, check out my list of 33 Easy Party Desserts.
I also have an authentic French chocolate truffle recipe that you need to try. That one requires just 5 ingredients and makes a delicious dessert. I accompanied my step-by-step instructions with photos so you can make your own scrumptious French chocolate truffles.
Let's jump into these tasty desserts with 3 ingredients!
---
15 Desserts with 3 Ingredients
These easy dessert recipes may require special tools like an electric mixer, cooling rack, airtight container, food processor, or candy thermometer. Be sure to read all the instructions before you begin, to ensure you have what you need.
Making caramel sauce doesn't have to be a hot sticky mess. Check out my blog post for lots of tips and tricks for making your own delicious caramel sauce for topping desserts, coffee, fruit, and much more!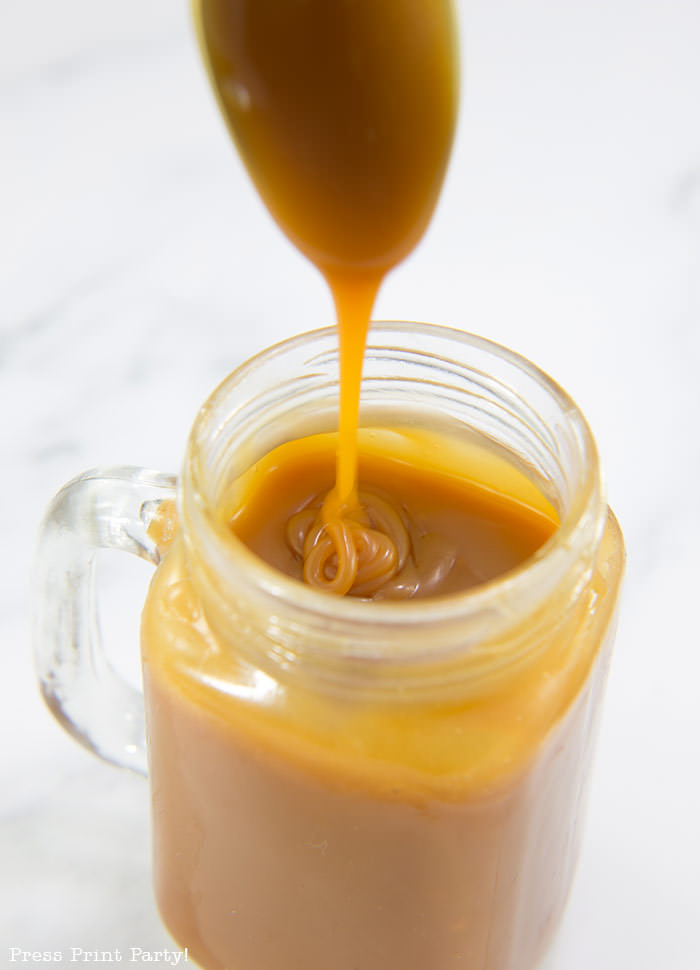 Ingredients: white sugar, unsalted butter, heavy whipping cream
---
Looking for a no bake recipe that is great for meal prep and gives the taste of chocolate without overdoing it? Look no further!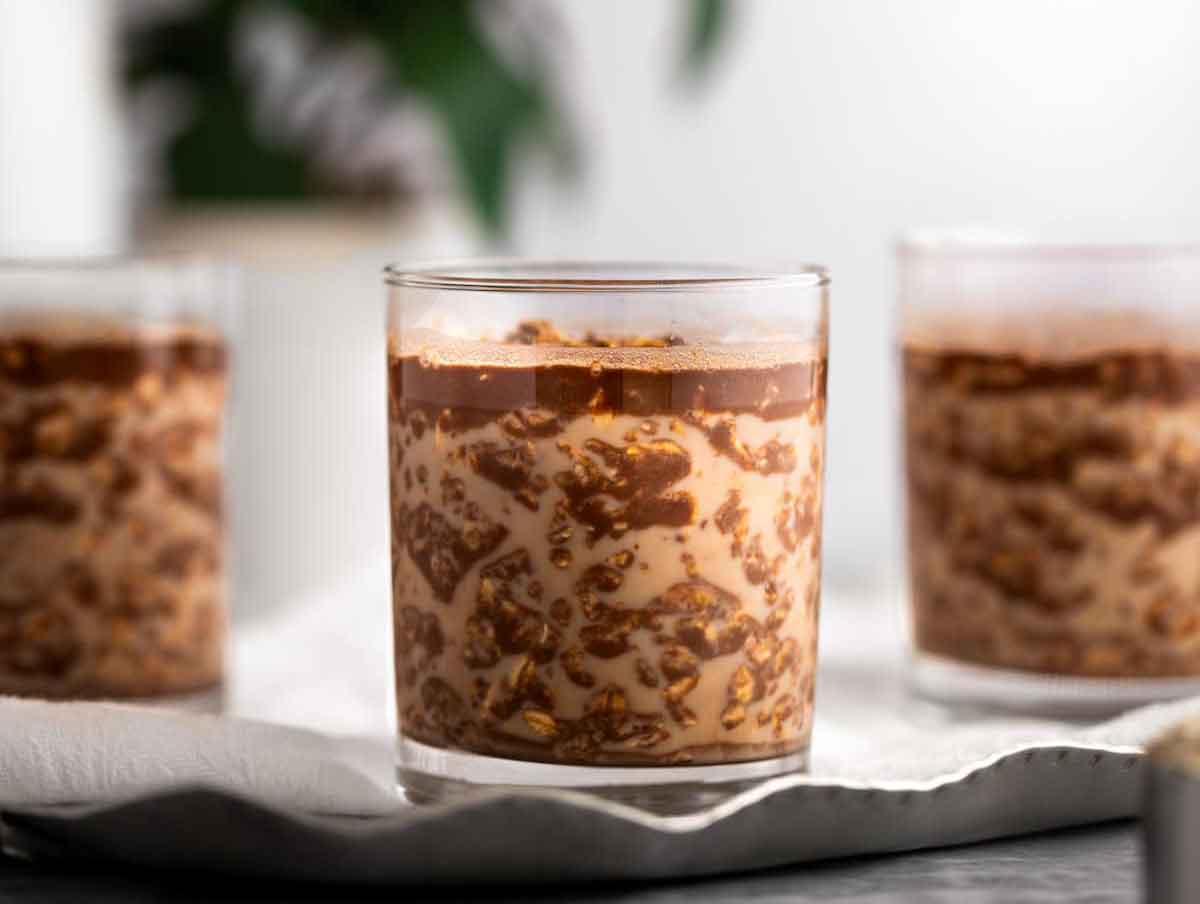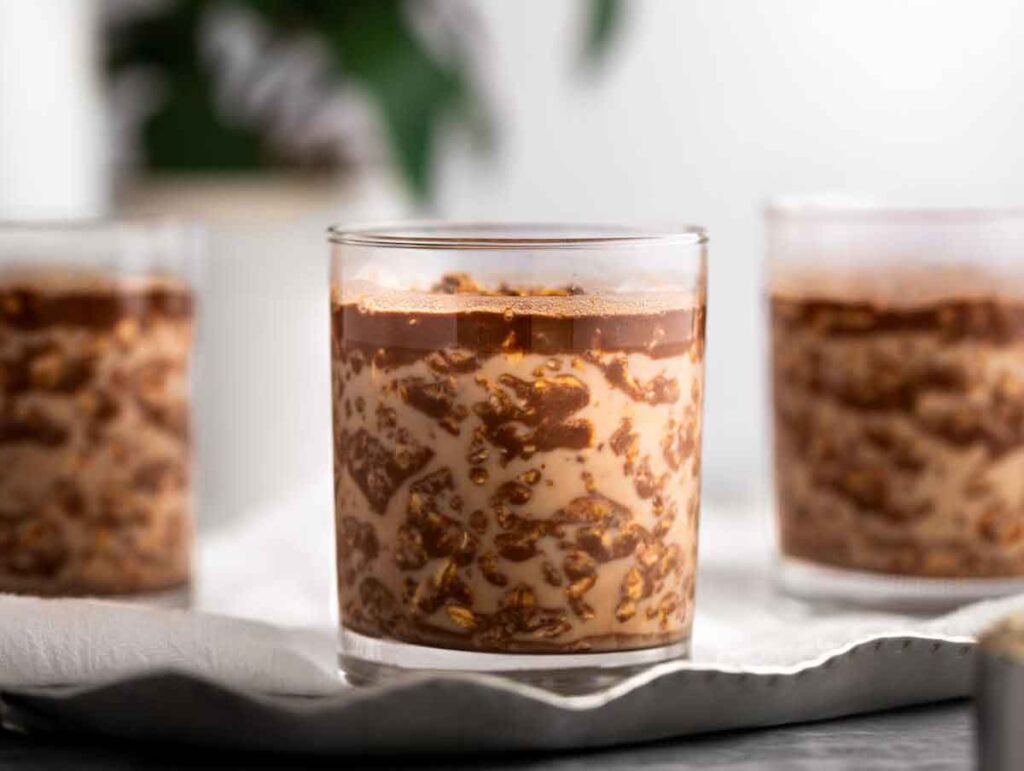 Ingredients: Nutella, rolled oats, milk
---
3- Mango Mousse by Little Sunny Kitchen
Mango mousse is a tropical treat you are sure to love. This one's so easy to make that you're going to start dreaming about other fruits that will work so you can recreate this recipe time and time again.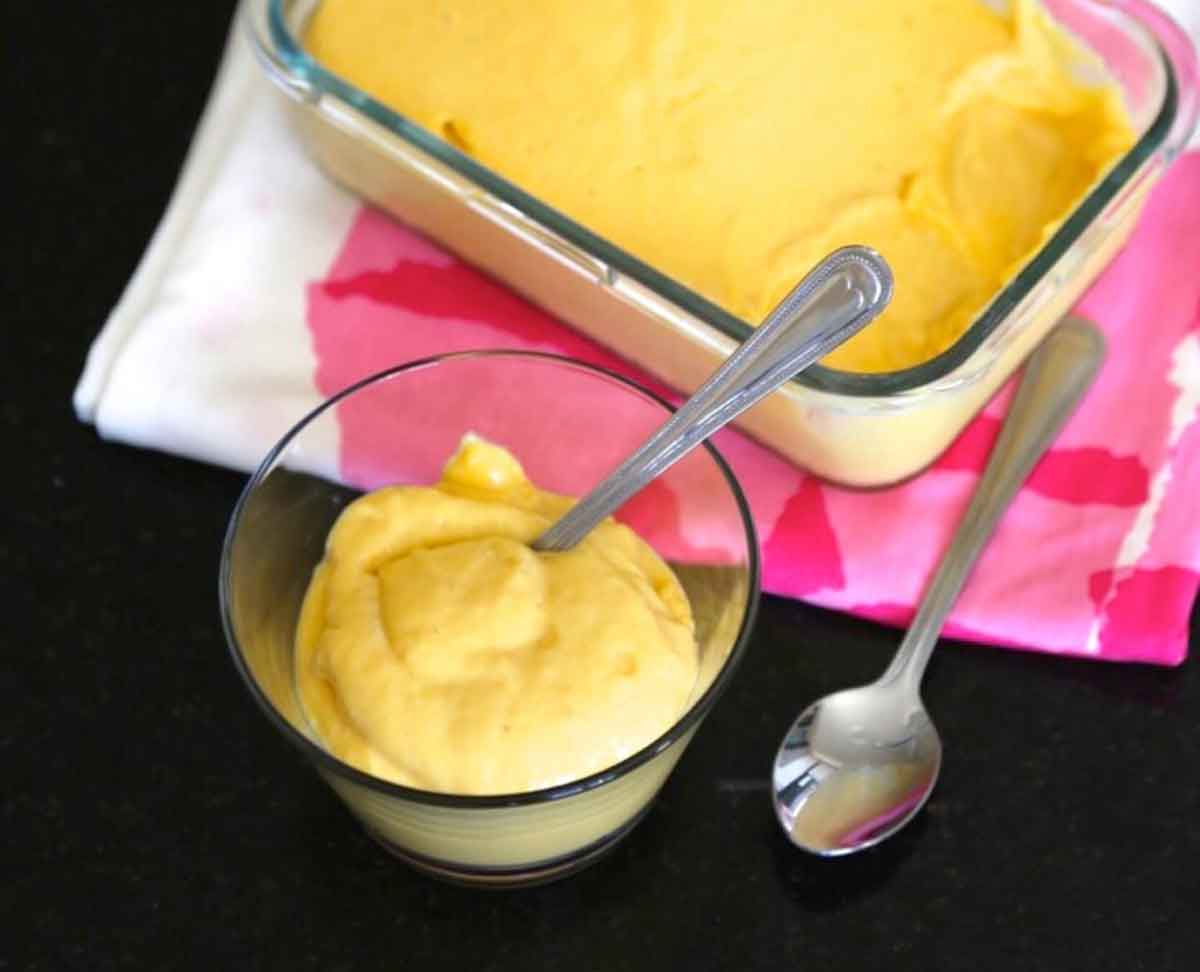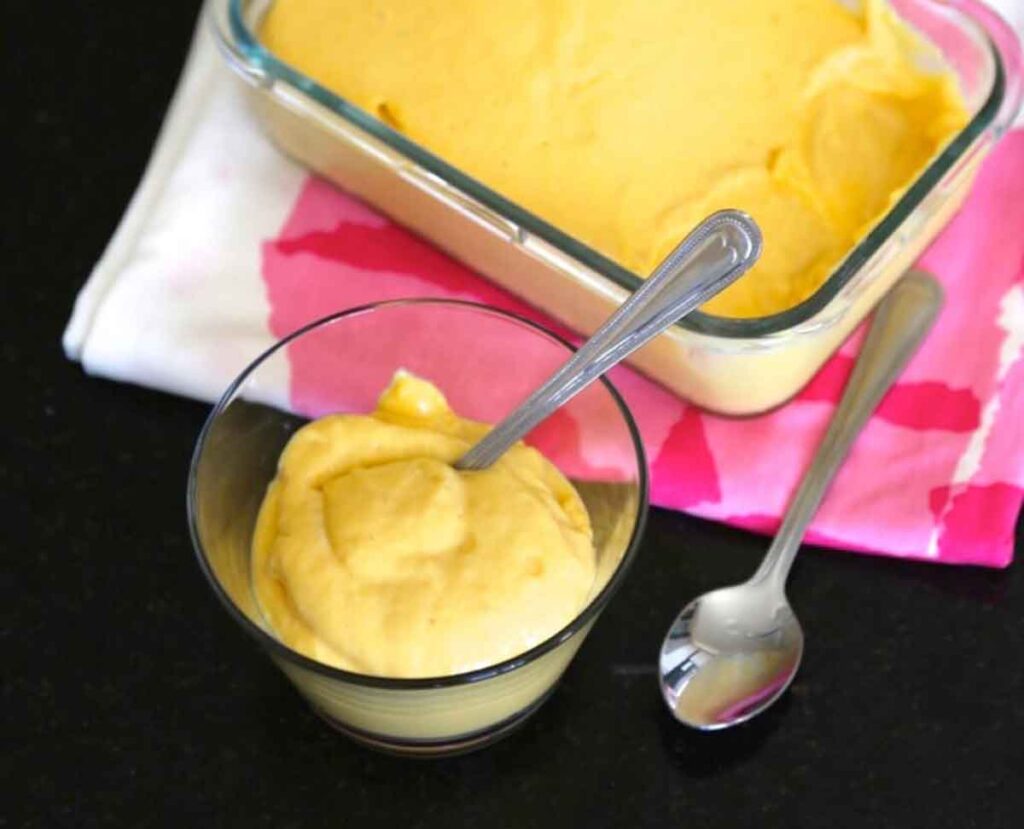 Ingredients: ripe mangoes, yogurt, sweetened condensed milk
---
This fudge couldn't be easier! This is just the treat to make when your pantry is bare.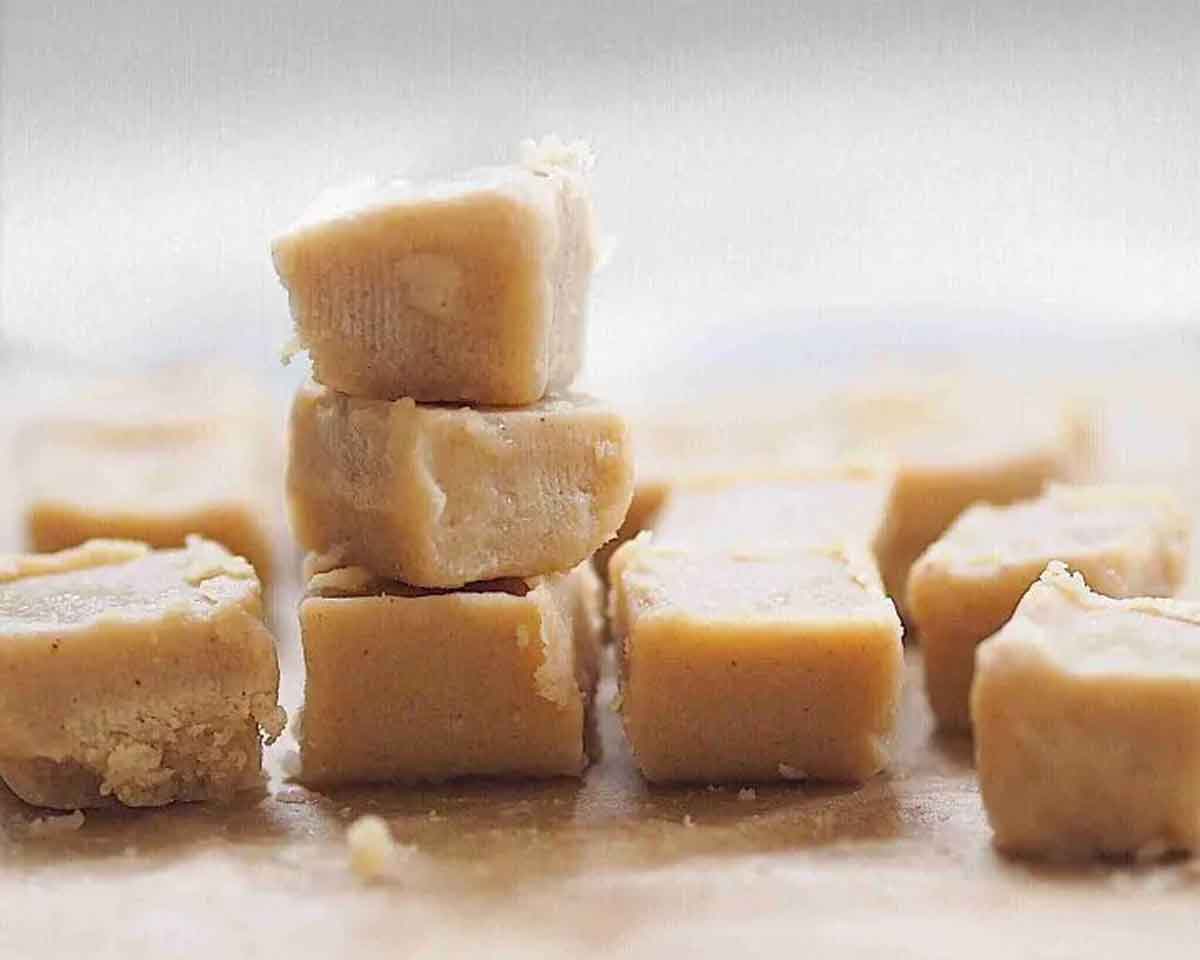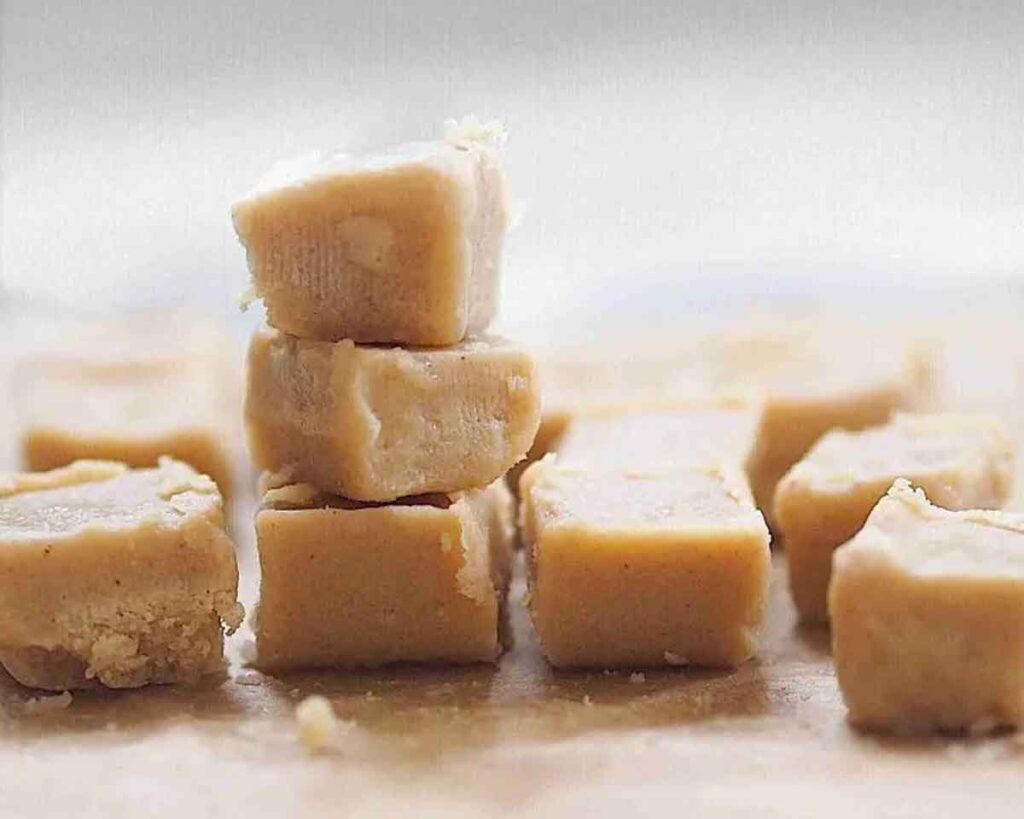 Ingredients: creamy peanut butter, coconut oil, maple syrup
---
Get three ingredients together to make these keto cookies that are oh so tasty.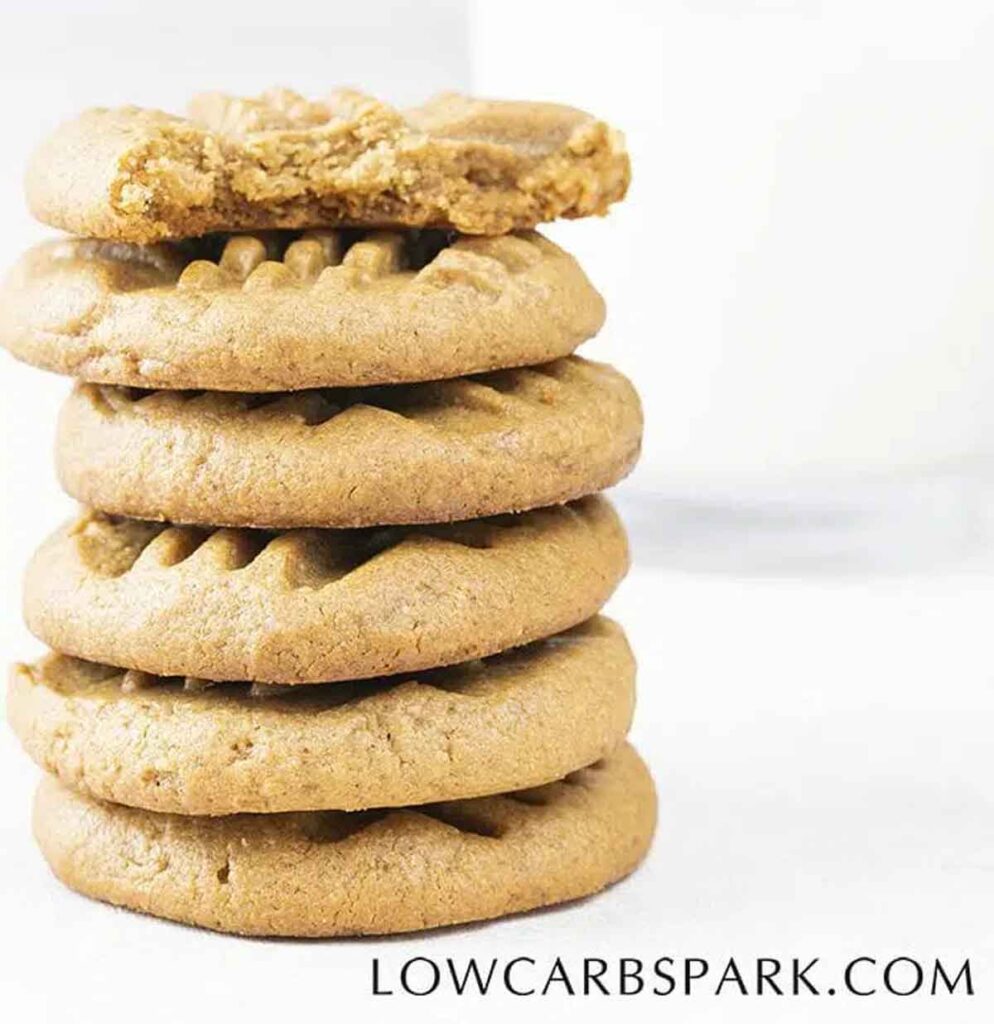 Ingredients: peanut butter, granulated sweetener, room temperature egg
---
Smoothies are a great way to make delicious sweet treats in any instant. This one goes beyond the basic ingredients and roasts the fruits first.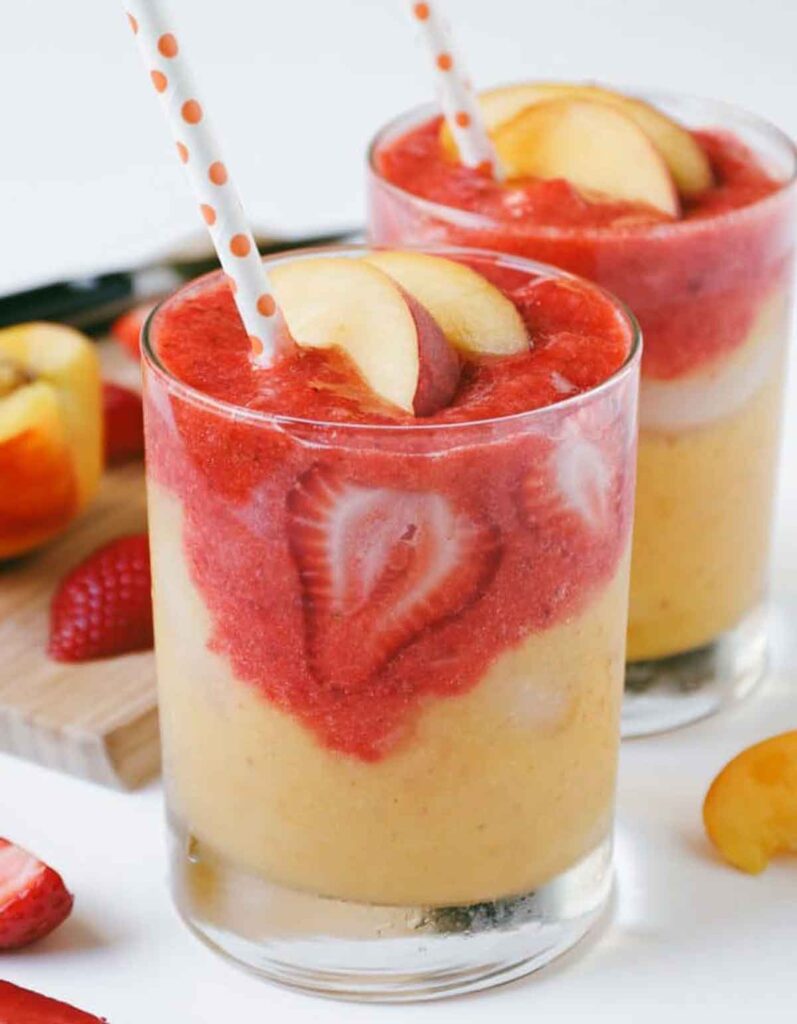 Ingredients: fresh strawberries, peaches, apple juice
---
This "milkshake" has no ice cream in it, but it does have so much Oreo flavor!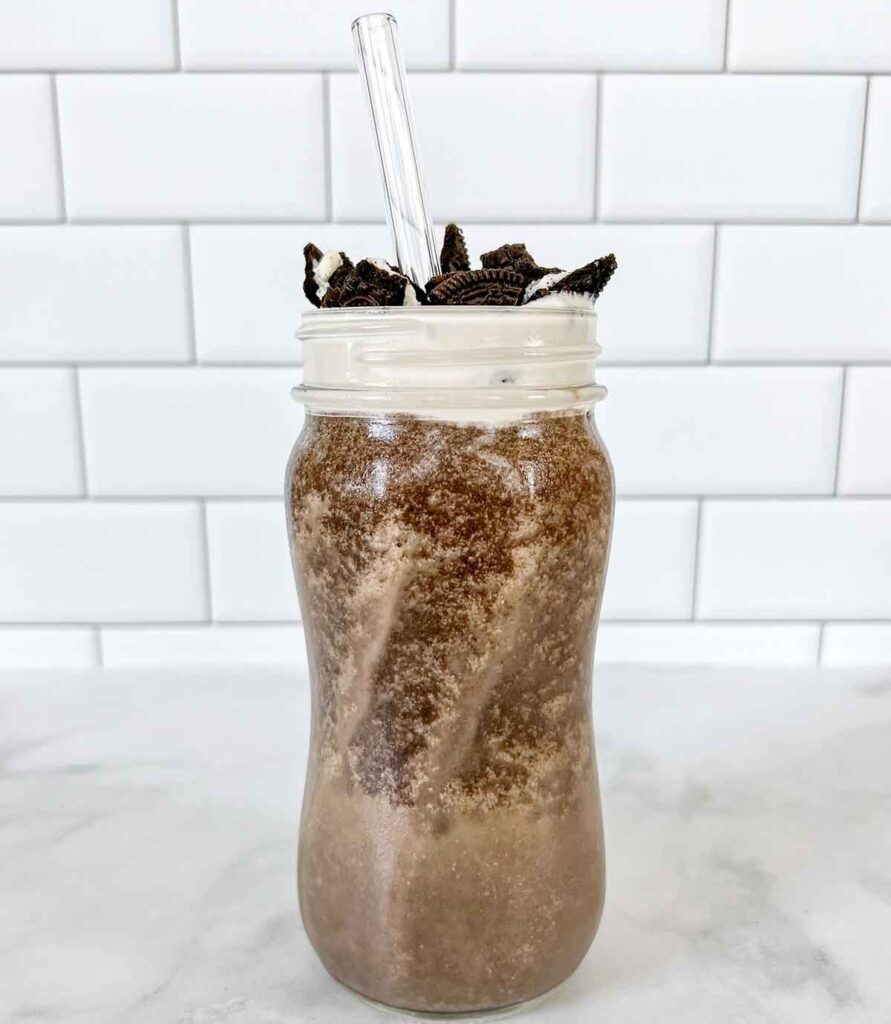 Ingredients: Oreos, ice cubes, dairy free milk (oat milk, almond milk, soy milk, or coconut milk)
---
8- Fig Pudding by Cooking Gorgeous
When was the last time you had a fig pudding? This simple recipe tastes amazing and only needs 3 simple ingredients.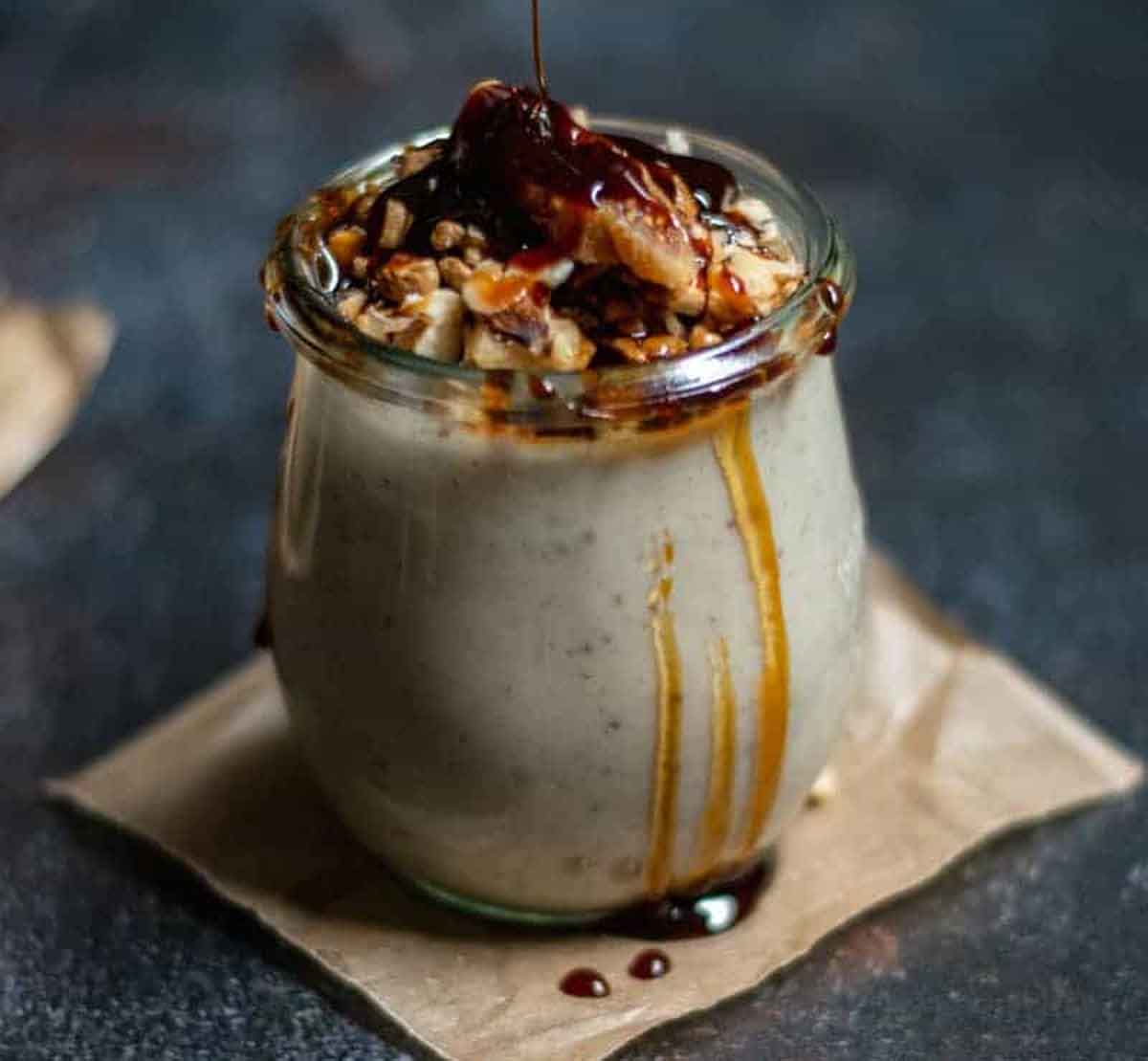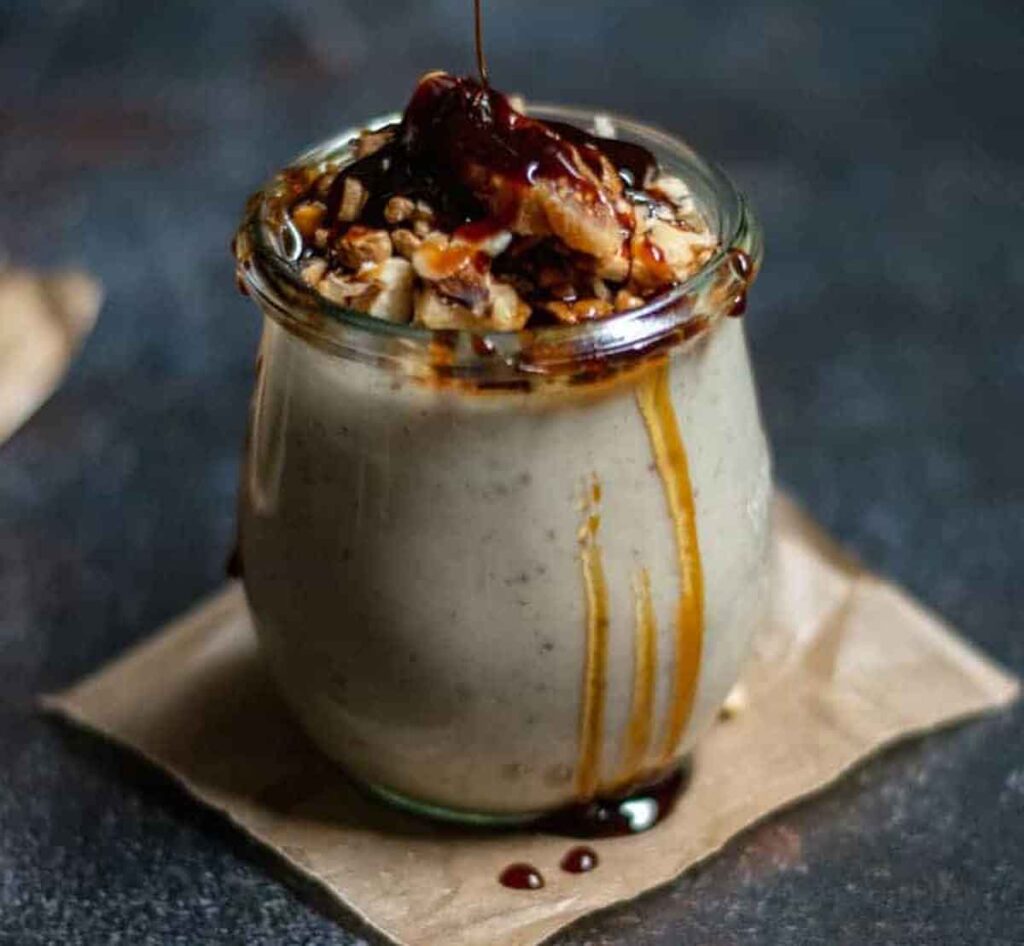 Ingredients: figs, milk, ground cinnamon
---
These cinnamon rolls have so much Oreo flavor! You are going to love these for breakfast or dessert!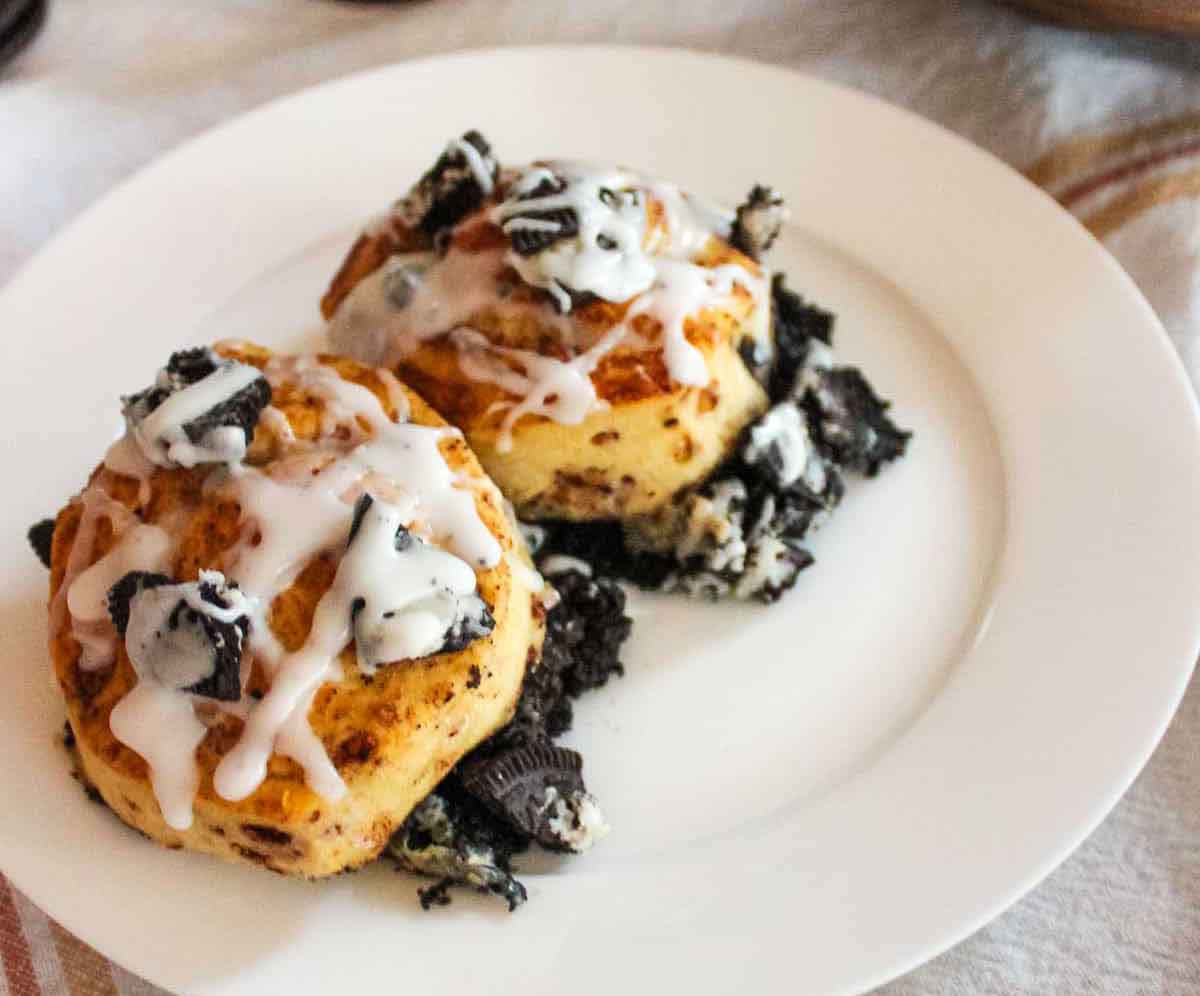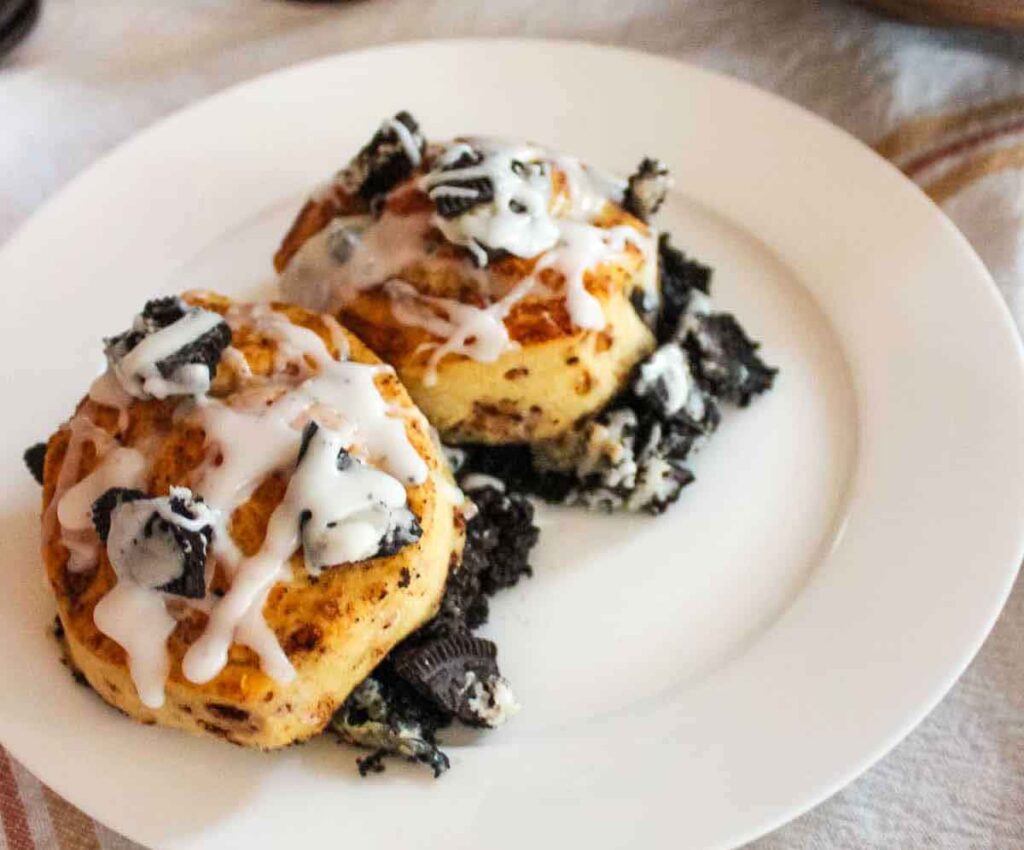 Ingredients: cinnamon rolls, Oreos, heavy cream
---
Who knew homemade truffles could be so easy!? Make these anytime you want homemade candy!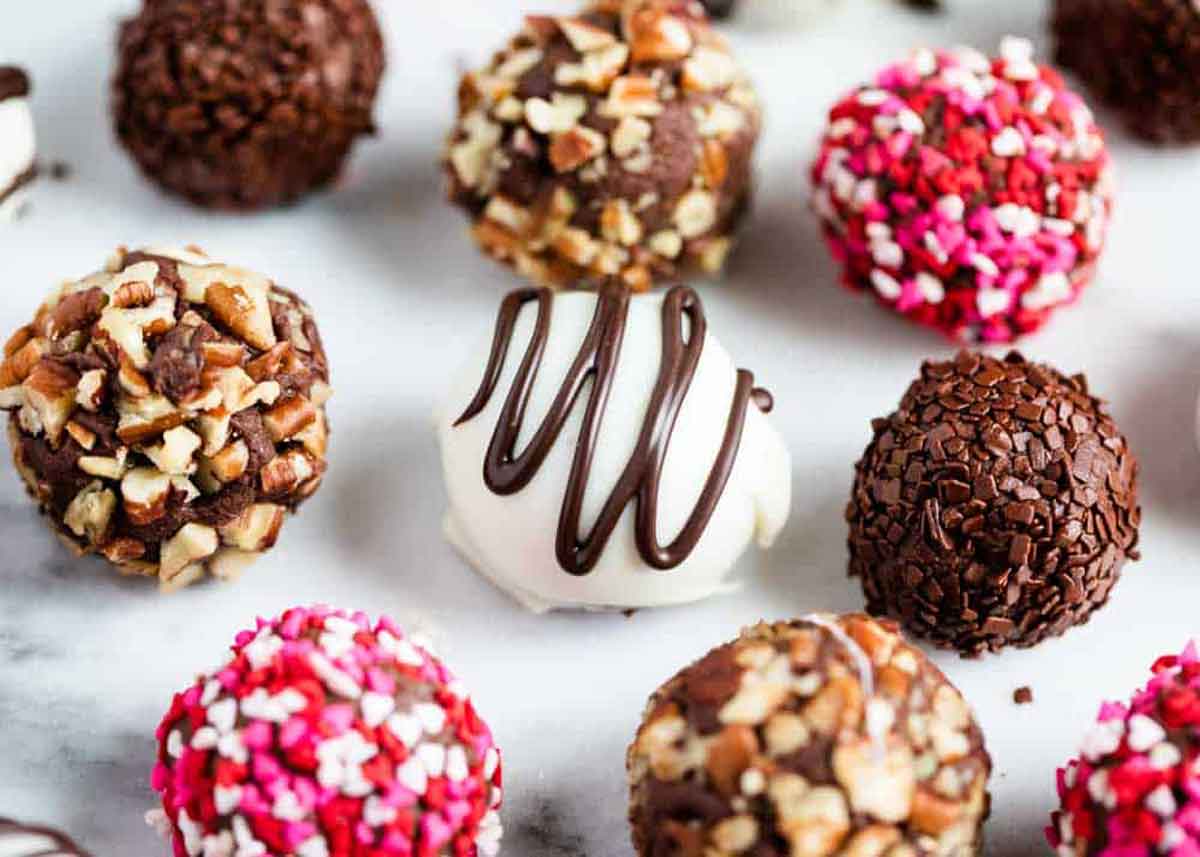 Ingredients: chocolate, heavy cream, butter
---
Oat milk and chia seeds come together to make a really delicious and healthy pudding that you will want to make all of the time!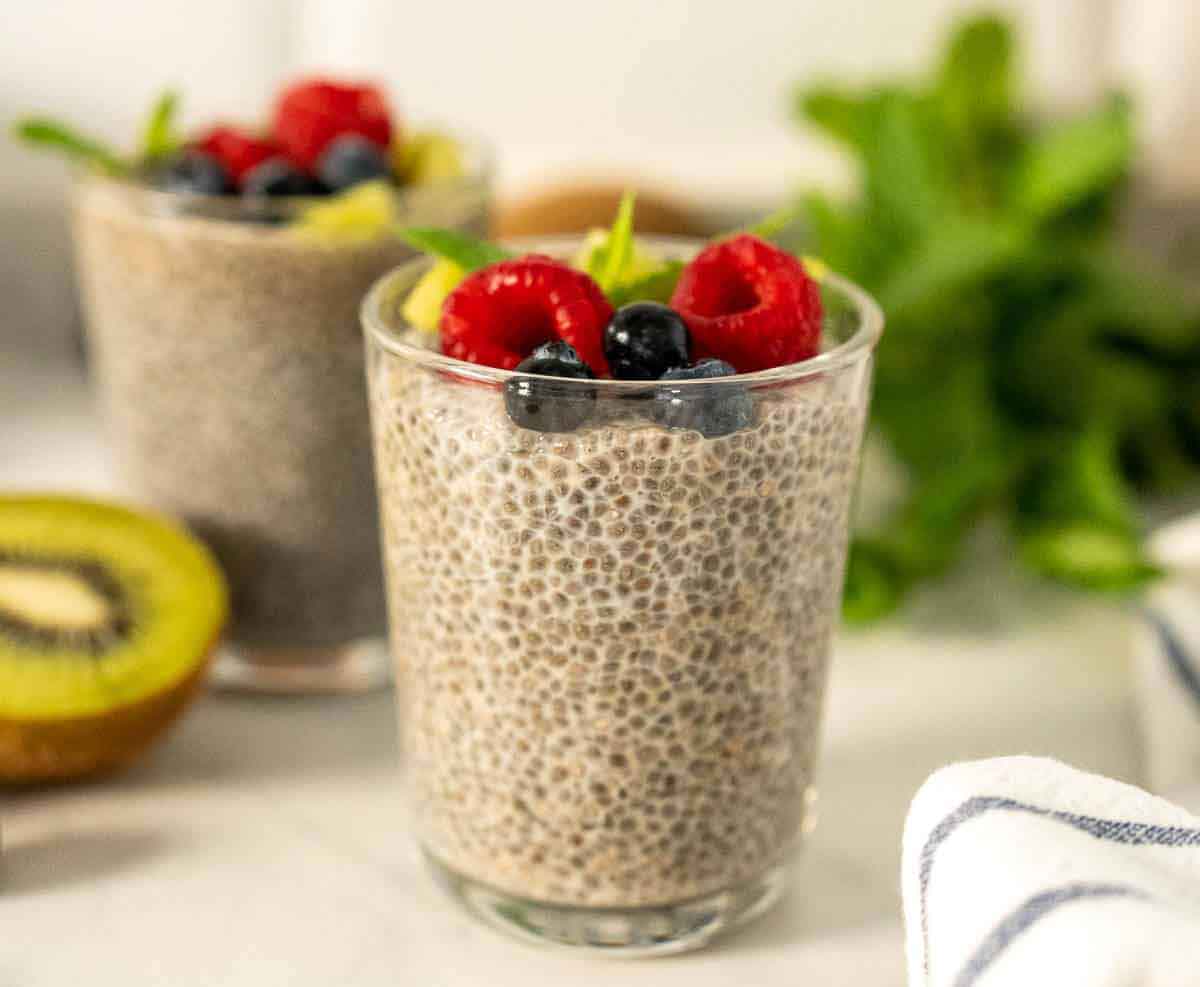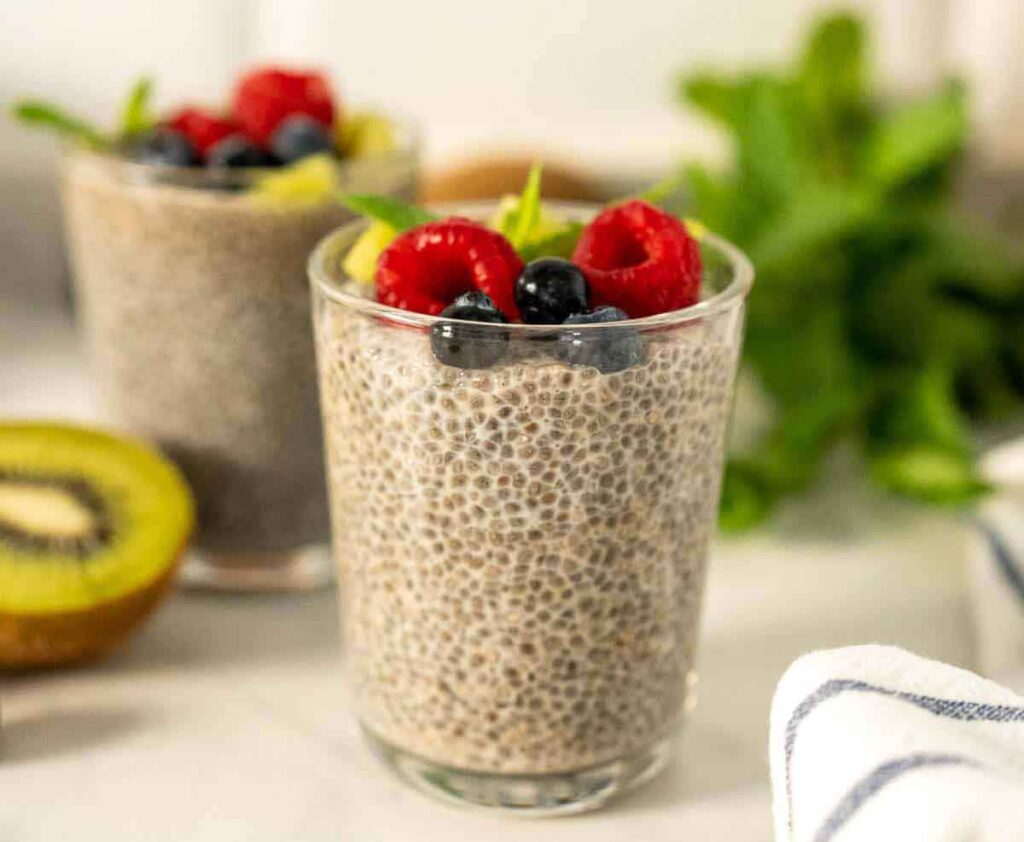 Ingredients: chia seeds, oat milk or almond milk, agave nectar or maple syrup
---
Homemade ice cream is so easy with this 3-ingredient recipe! Make this on a hot summer day for a sweet way to cool down.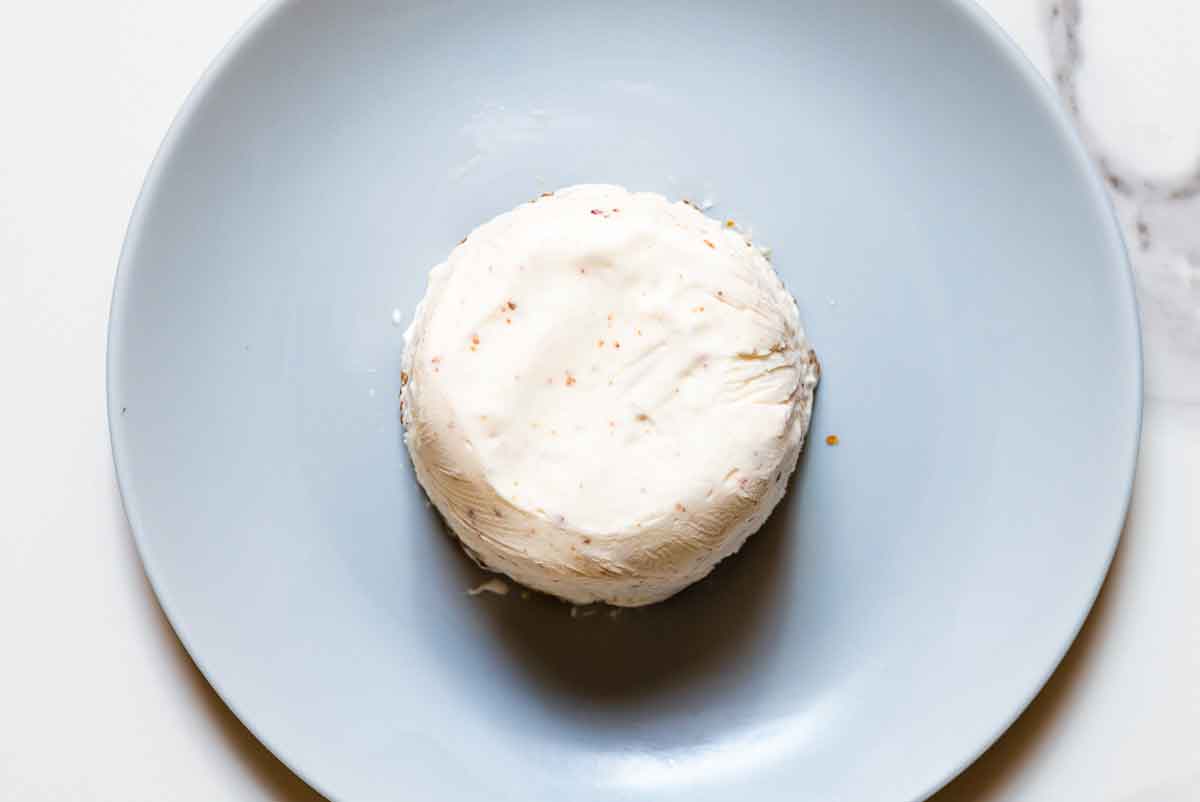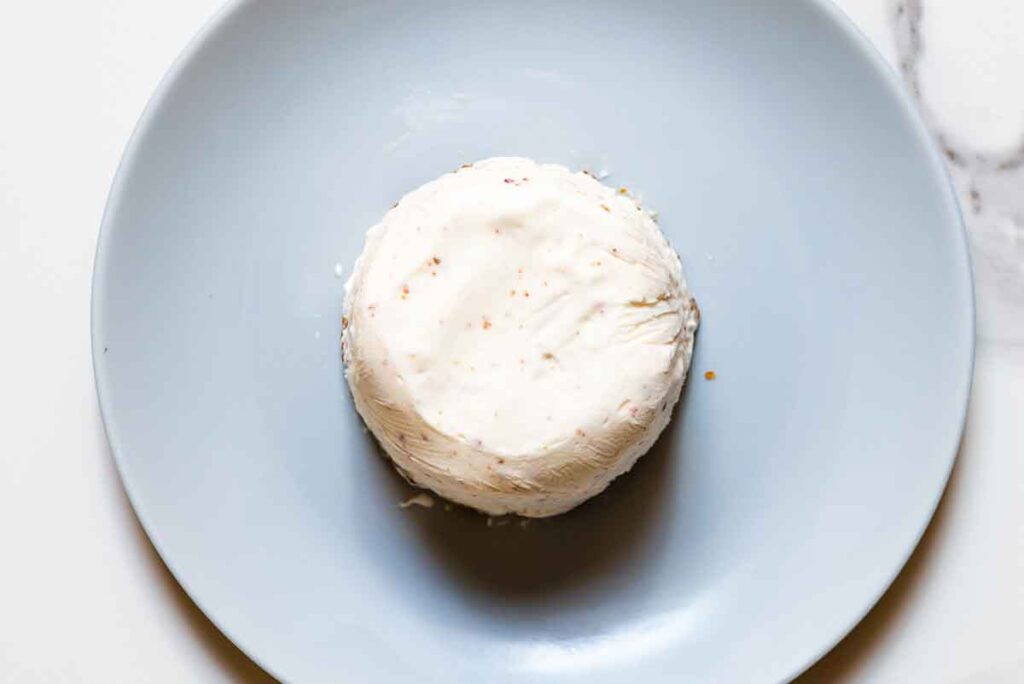 Ingredients: sweetened condensed milk, vanilla extract, heavy whipping cream
---
13- Cherry Sorbet by For the Love of Food
Cherry makes for such a cheerful sorbet flavor! This sweet treat comes together with only 3 ingredients, and you can make it in so many fruity flavors if cherry isn't your favorite.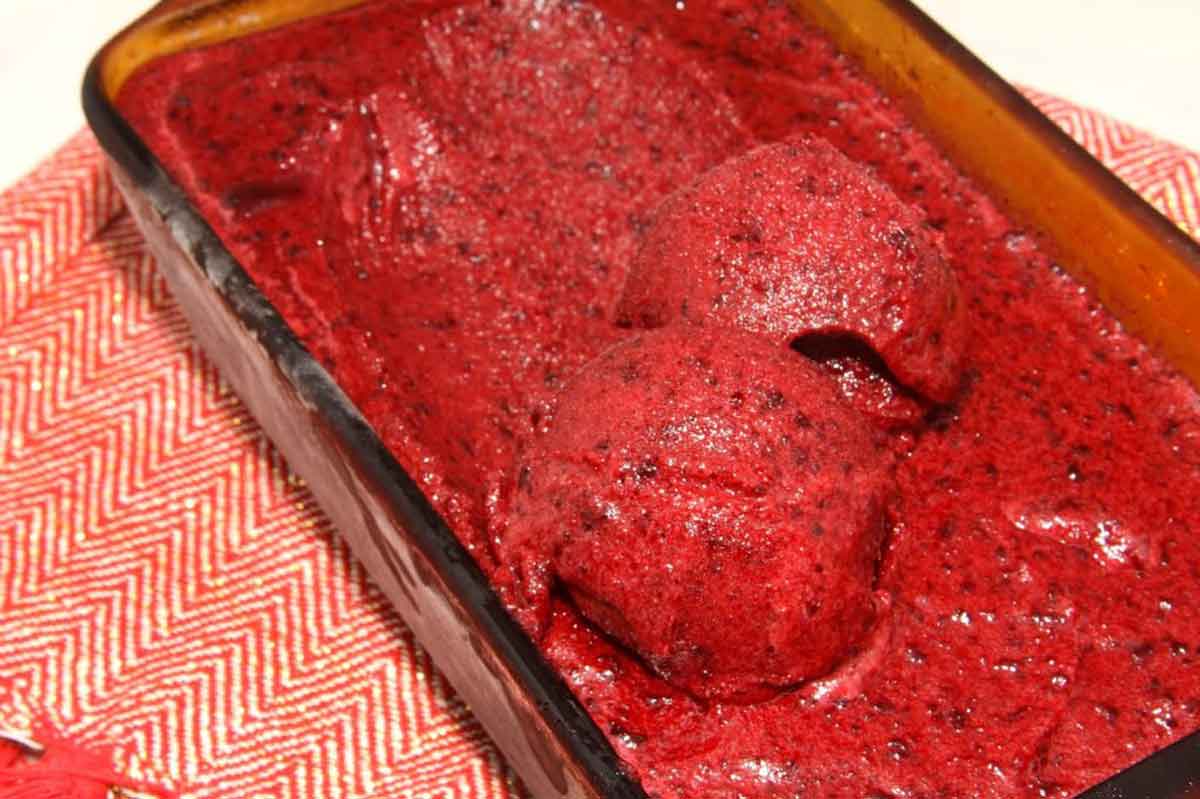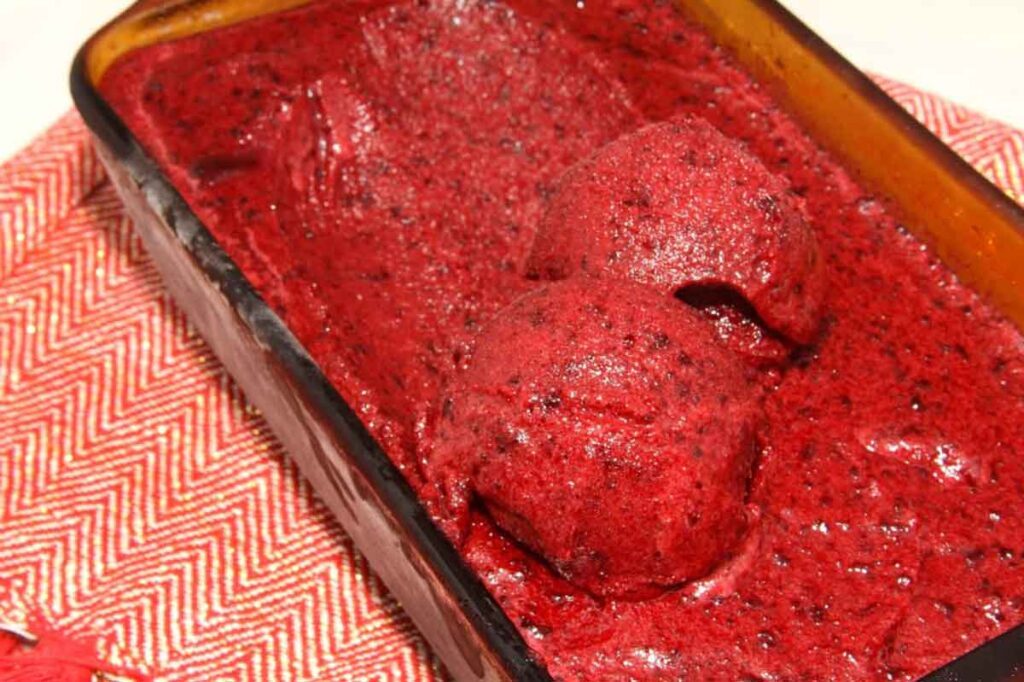 Ingredients: pitted frozen cherries, sugar, lemon juice
---
These cheesecake cups are perfect for party food, and they only need 3 ingredients to complete. You are sure to love these decadent cups.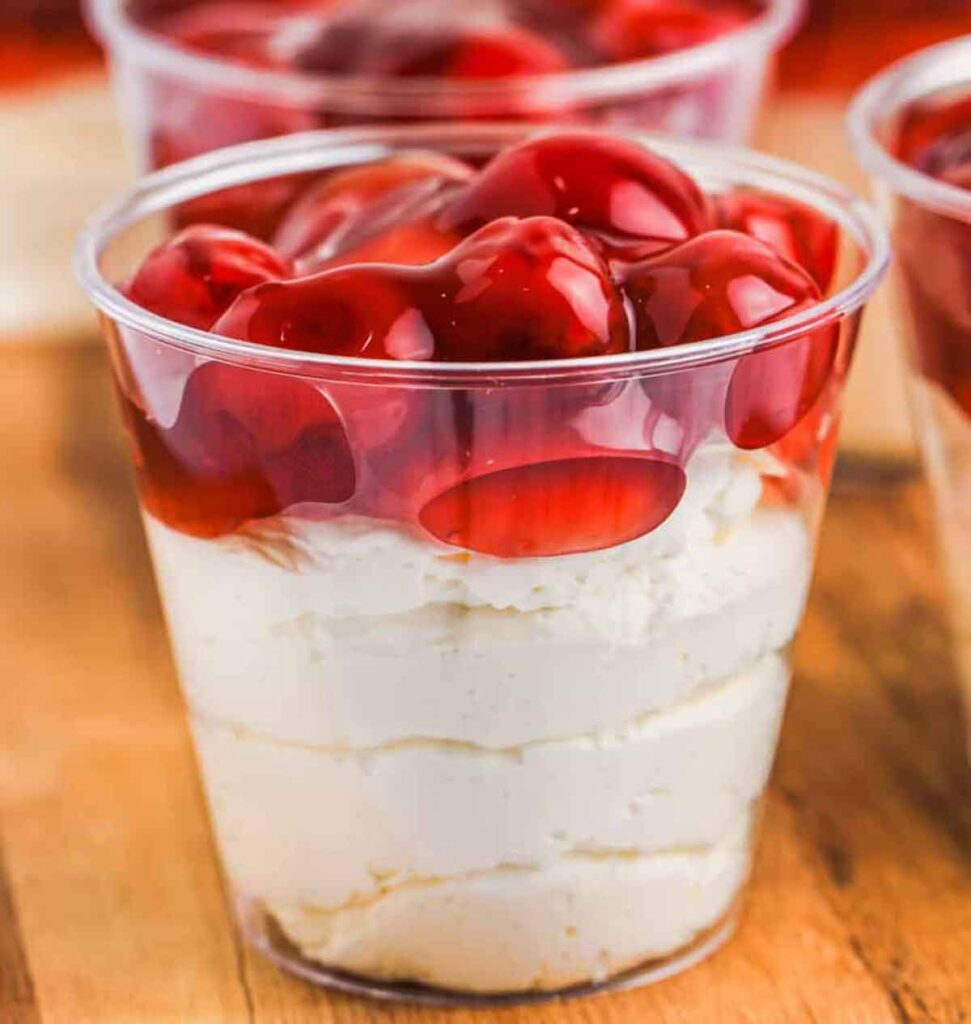 Ingredients: cream cheese, granulated sugar, whipped cream
---
Make a seasonal cake with so much pumpkin flavor with this really easy recipe. This will be your go-to cake all fall long.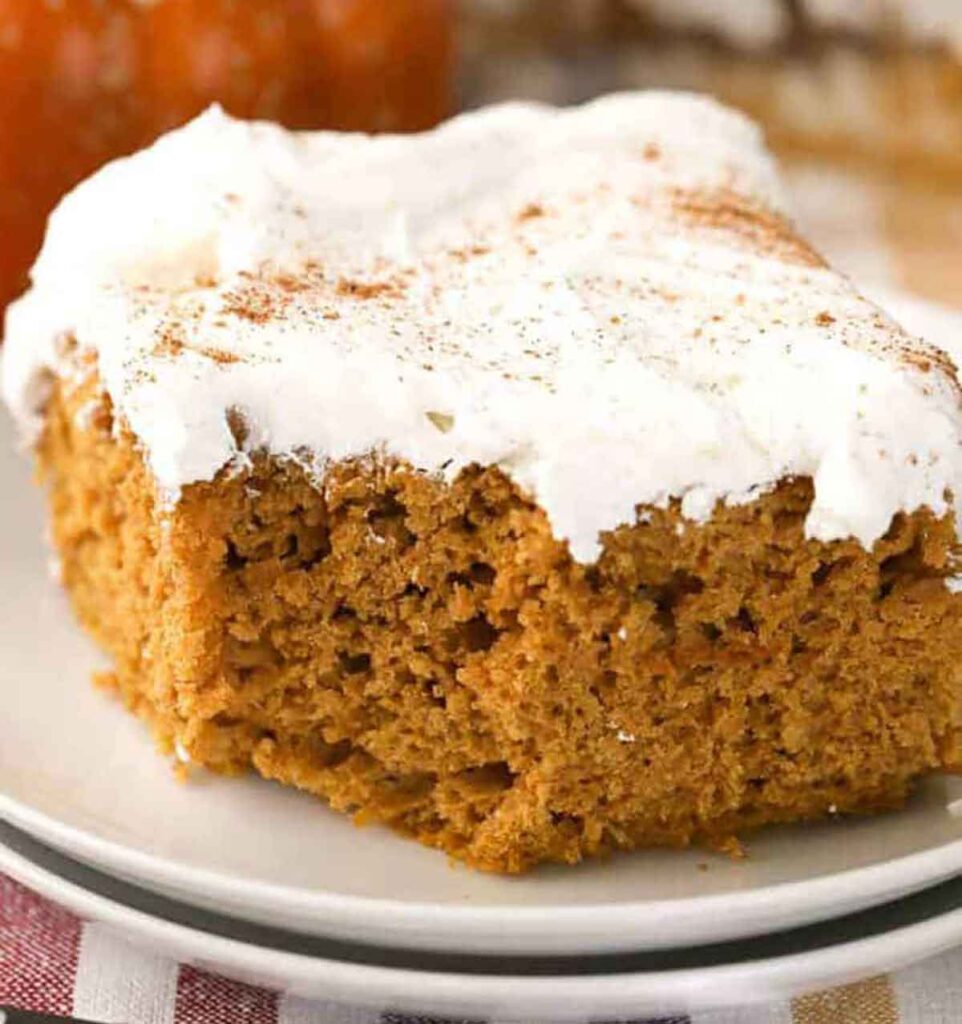 Ingredients: spice cake mix, canned pumpkin, eggs
---
Did you find any 3-ingredient dessert recipes you want to try? Or have you committed to cooking your way through the list? (That would be so fun!)
Here are a few more dessert recipes for you to check out and save for future special occasions!
33 Easy Party Desserts
Most of these simple desserts only require a few ingredients and no baking.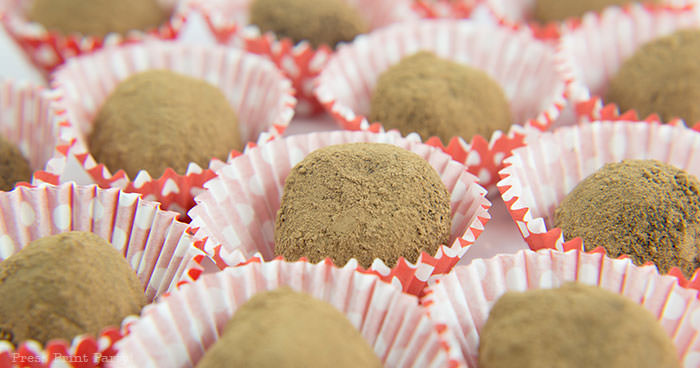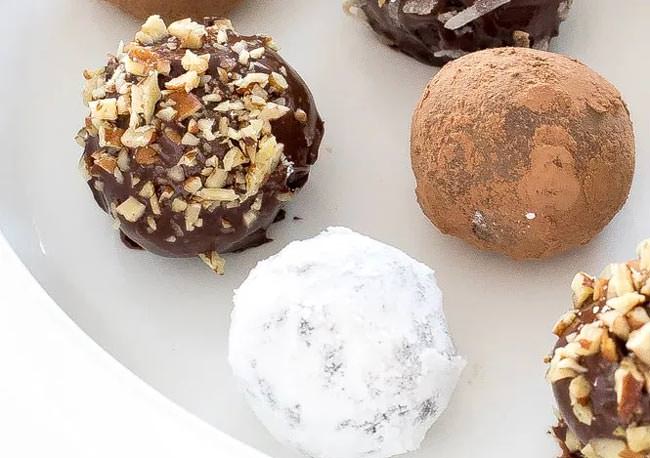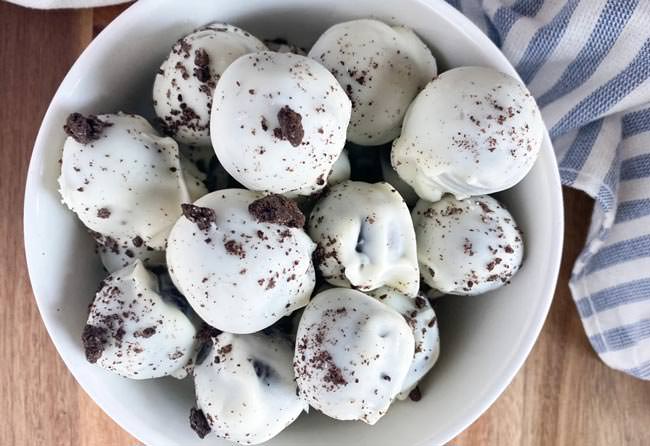 ---
Don't forget to pin these easy desserts with 3 ingredients: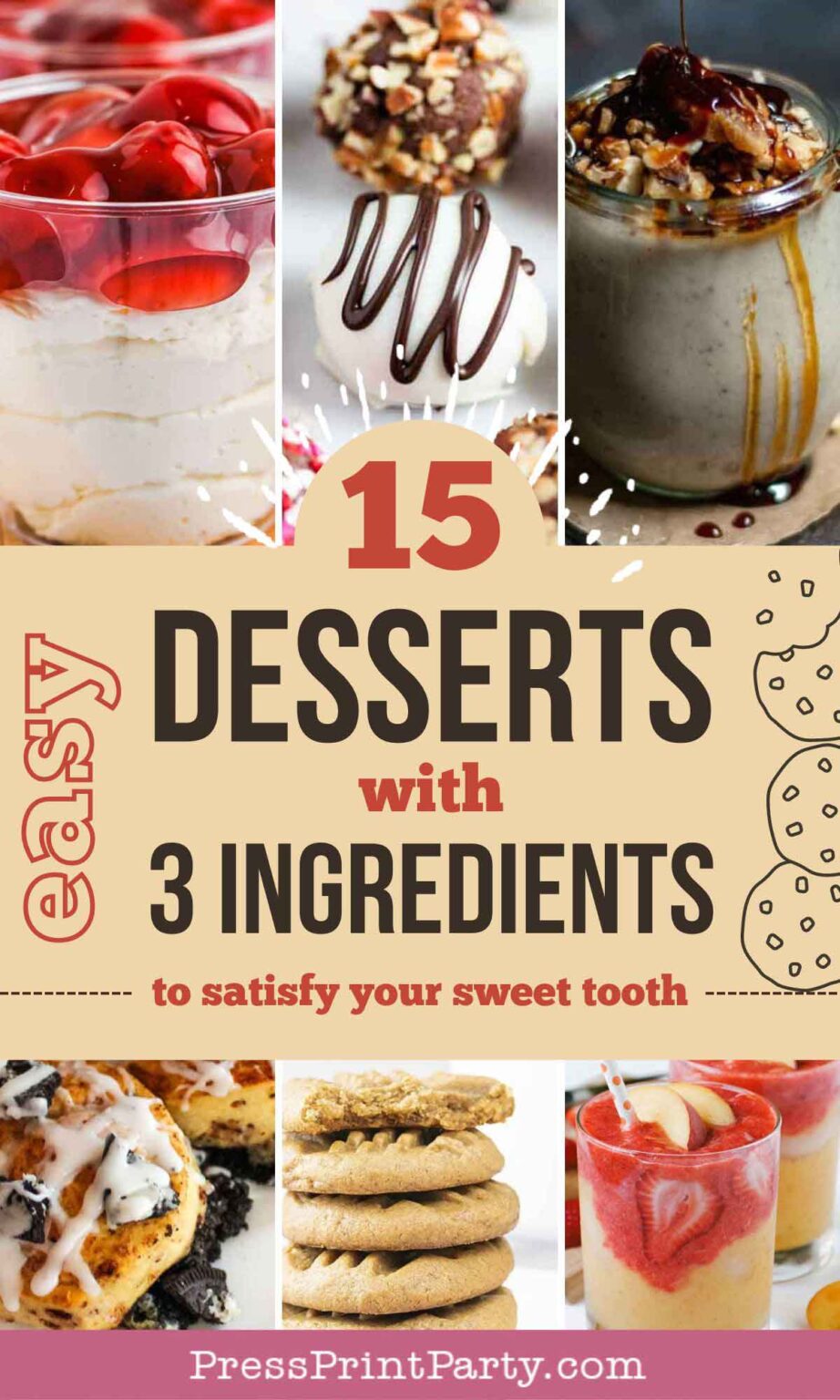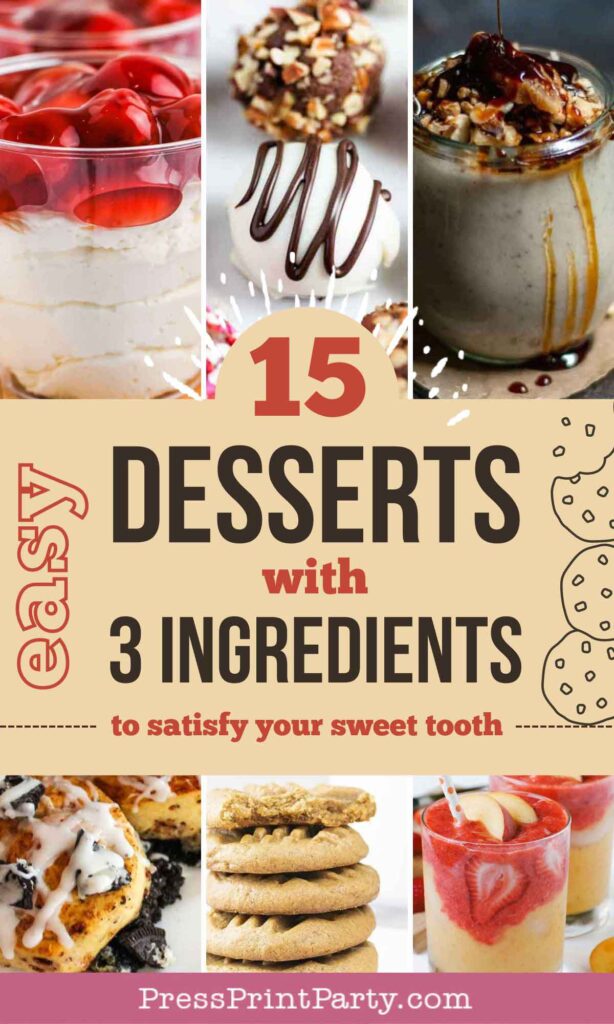 Check out our Birthday printables