I live in Southern California. So, by February, I'm inspired to create coloring pages of flowers. Our state flower, the California poppy, explodes if we get rain and just a day or two of sunshine.
For parts of the country that won't see spring flowers until April or May, a flower coloring sheet may help get you and/or your little ones more excited about the changing seasons. I also have a fun no-sew gnome craft that is perfect for those long winter days.
Spring coloring pages are great for kids of all ages (and adults of all ages too). My free printable flower coloring pages can be used for education and homeschooling or just entertainment.
Not to mention, adult coloring pages are a great way to decompress and reflect on the day.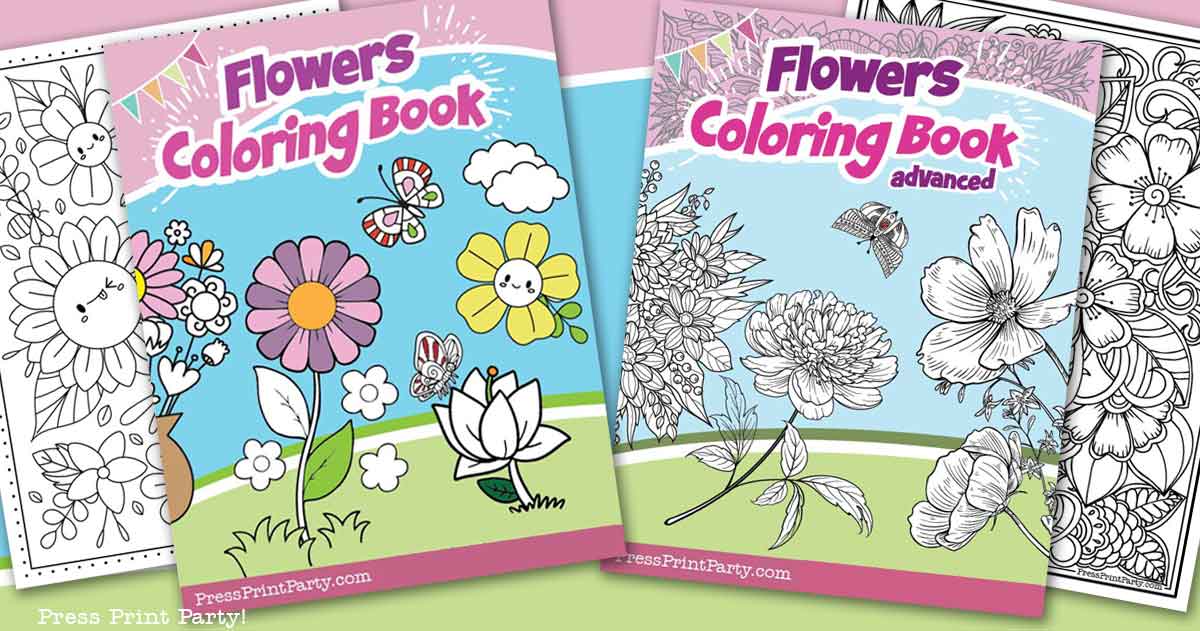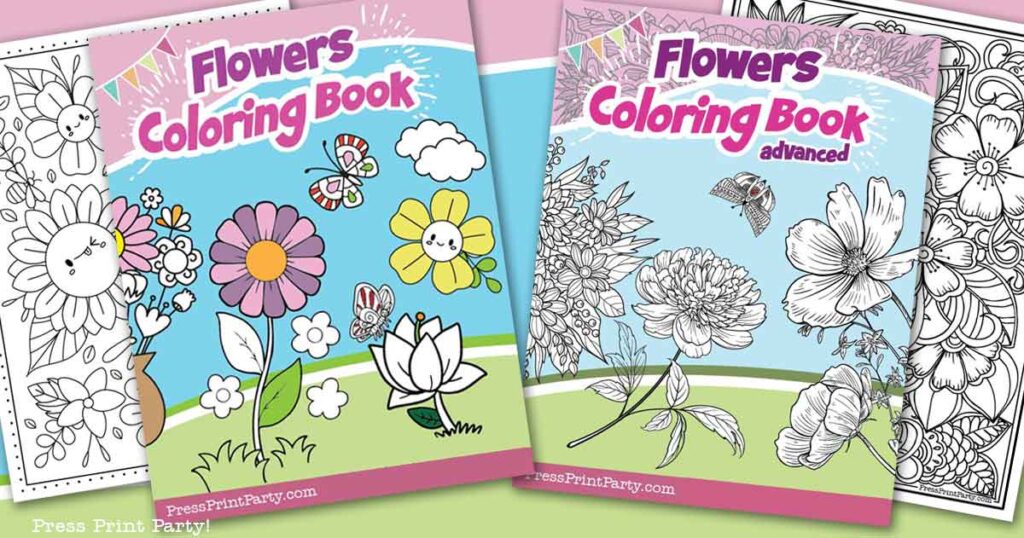 This post may contain affiliate links. Should you make a purchase using one of the included links, I may receive a commission. Thank you for your support.
I especially love using wild flowers as a subject for coloring pages, because they naturally grow in so many colors.
I've designed a really fun batch of coloring pages for all ages. How you adorn your flower garden or bouquet of flowers is up to you.
These free printable coloring pages are great for printing now or printing and saving for later. That way, you will have a beautiful flower coloring sheet on hand the next time you need just ten more minutes to finish up that recipe or take that important call. You'll also have a few on hand if you just need a few quiet minutes for yourself.
Let's dive into these 20 floral coloring pages for kids and adults!
---
Coloring Pages of Flowers for Kids
Here are all the different simple flower coloring sheets that you'll find in the kids' flowers coloring book pdf. As you can see, there is a good range of difficulty levels here. You can choose from a variety of designs that your child will love coloring.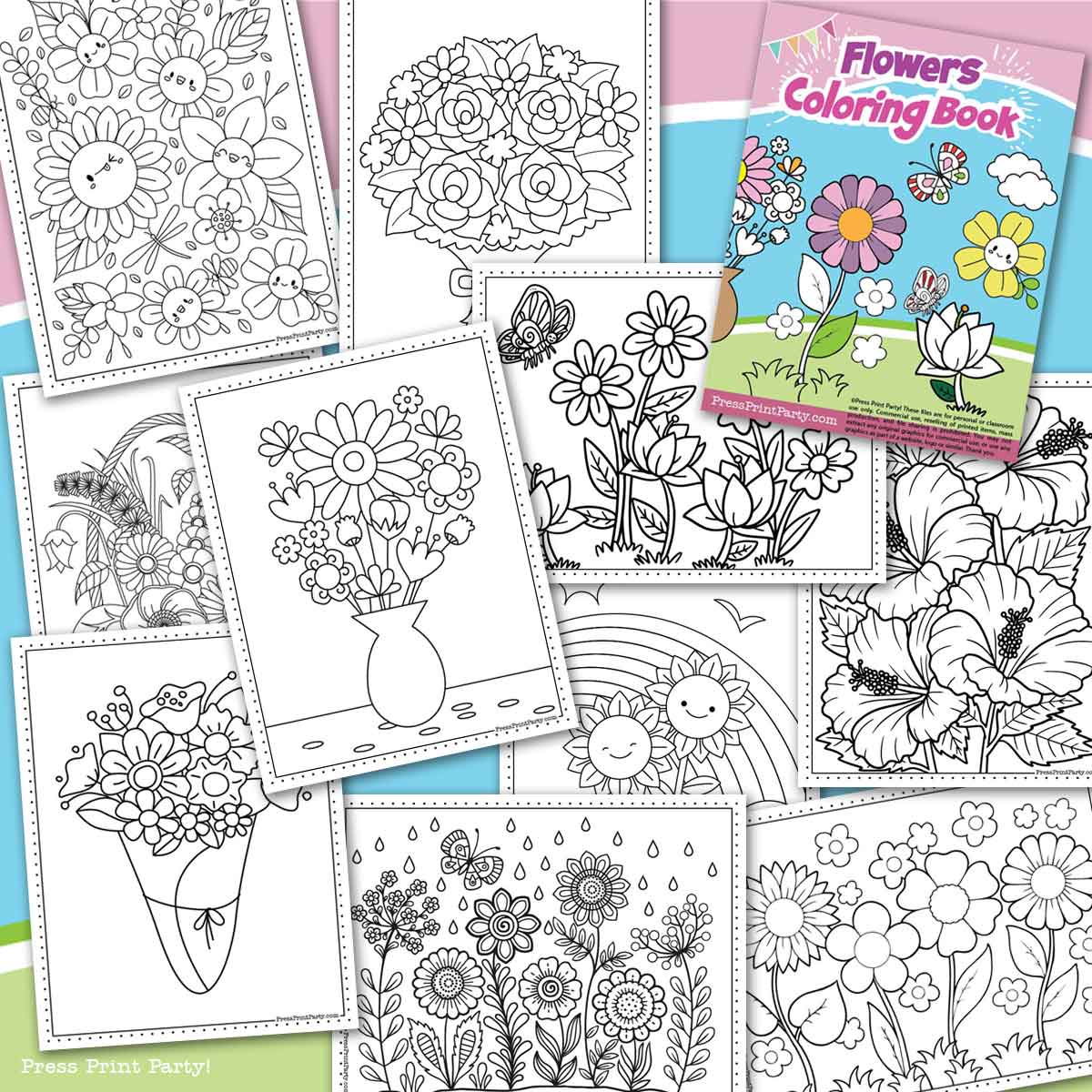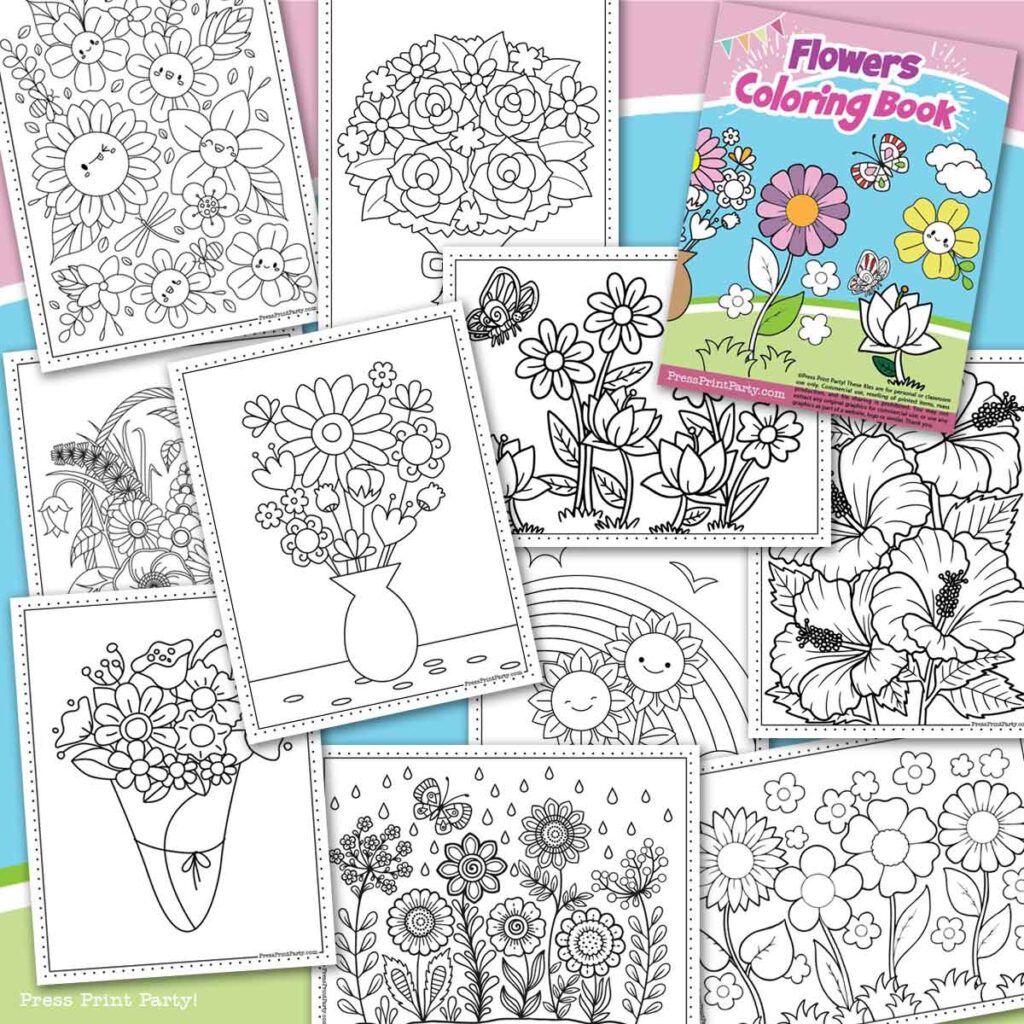 Got to love those erasable colored pencils. No more ruining the paper trying to get the color out.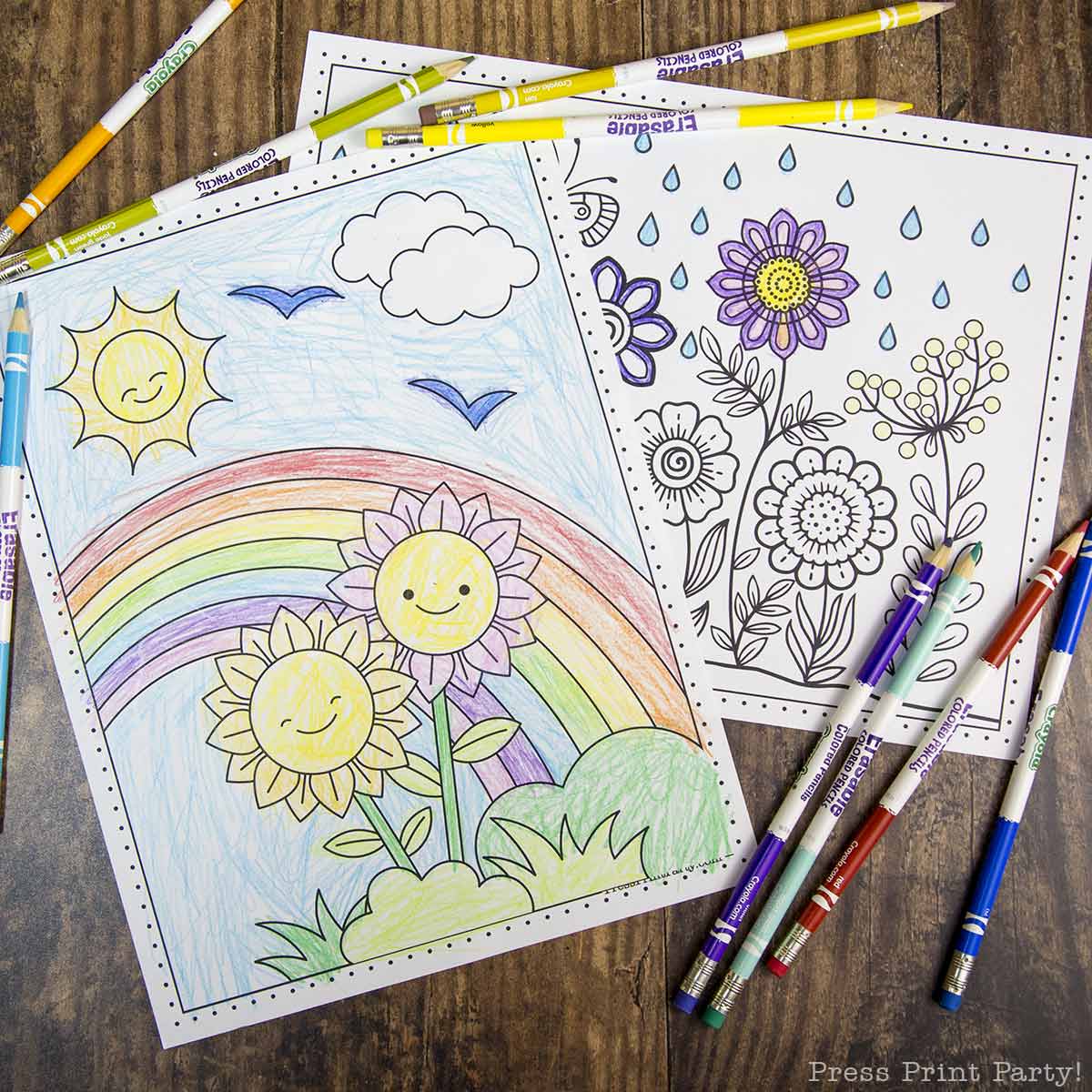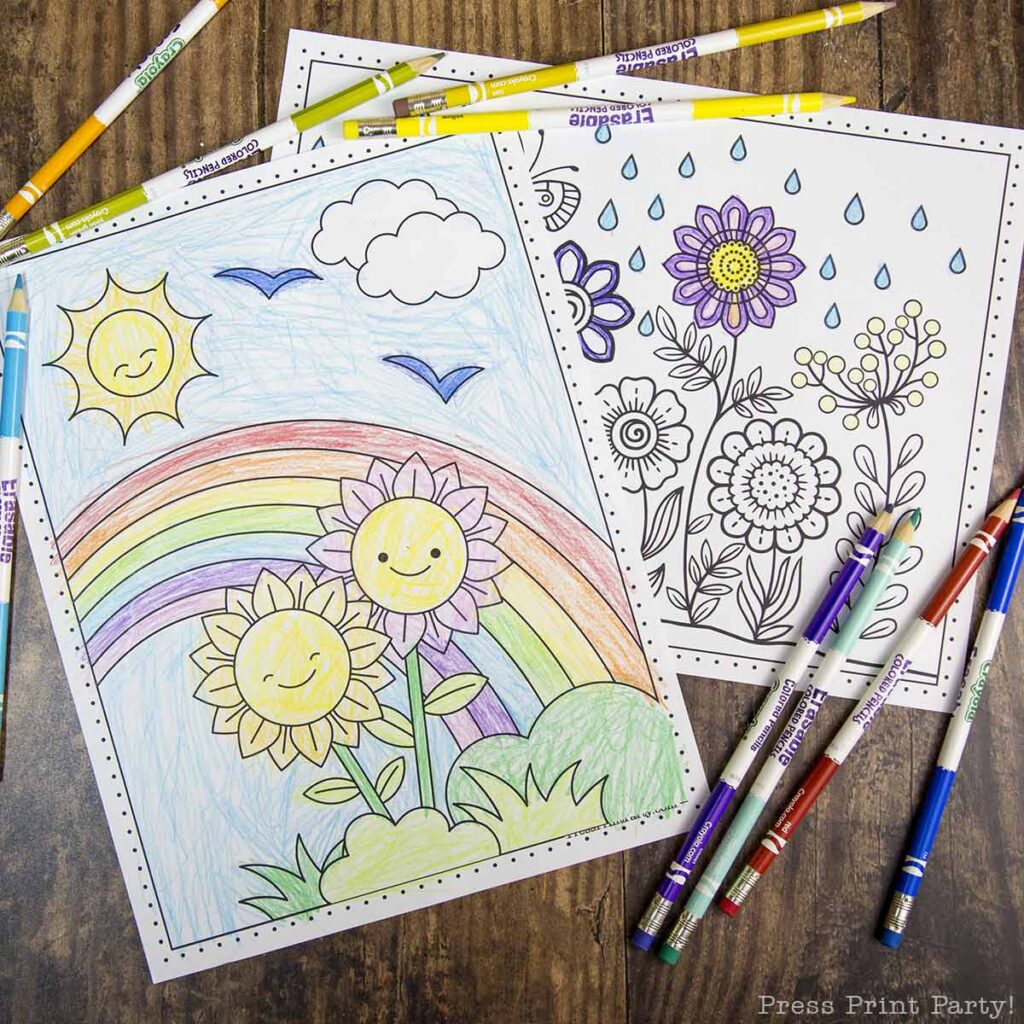 | | |
| --- | --- |
| | This basket of beautiful flowers offers lots of different blooms and leaves for young imaginations to fill in with the colors of the rainbow. If you are looking to have kids practice coloring inside the lines, the smaller coloring spaces would lend themselves better to slightly older kids. |
| | |
| --- | --- |
| | Springtime is in full swing in this adorable design. Older minds and motor skills may be better suited for these blooming flowers. |
| | |
| --- | --- |
| | These happy flowers are ready for their transformation. How will you fill in each white flower, leaf, and insect? |
| | |
| --- | --- |
| | This cheery coloring page is great for all ages. When they're all done, they'll have a beautiful flower garden. |
| | |
| --- | --- |
| | After coloring it, who would you give this flower bouquet coloring page to? (Don't forget Mother's Day is in May!) |
Here's

another bouquet flower coloring sheet. The wider petals would be good for younger kids.
| | |
| --- | --- |
| | Tropical flowers, anyone? Give the kids a taste of Hawaii. These hibiscus flowers are a bit more advanced but still open and easy enough for little ones. |
| | |
| --- | --- |
| | Your little one will love these pretty flowers that look so happy in the sunshine. Sit back and watch their imagination at work as they fill in the rainbow. |
| | |
| --- | --- |
| | Invite your kids to color this simple flower picture how ever they want or inspire them to try to mimic Vincent Van Gogh's piece titled Sunflowers. |
Are your kids learning about pollinators in school? Accompany the lesson with this fun coloring shee

t.
---
More Advanced Coloring Pages of Flowers for adults
Here are all the different adult coloring sheets that you'll find in the advanced flowers coloring book pdf. These sheets highlight the intricacy of flowers and give plenty of opportunity for you to get lost in the designs.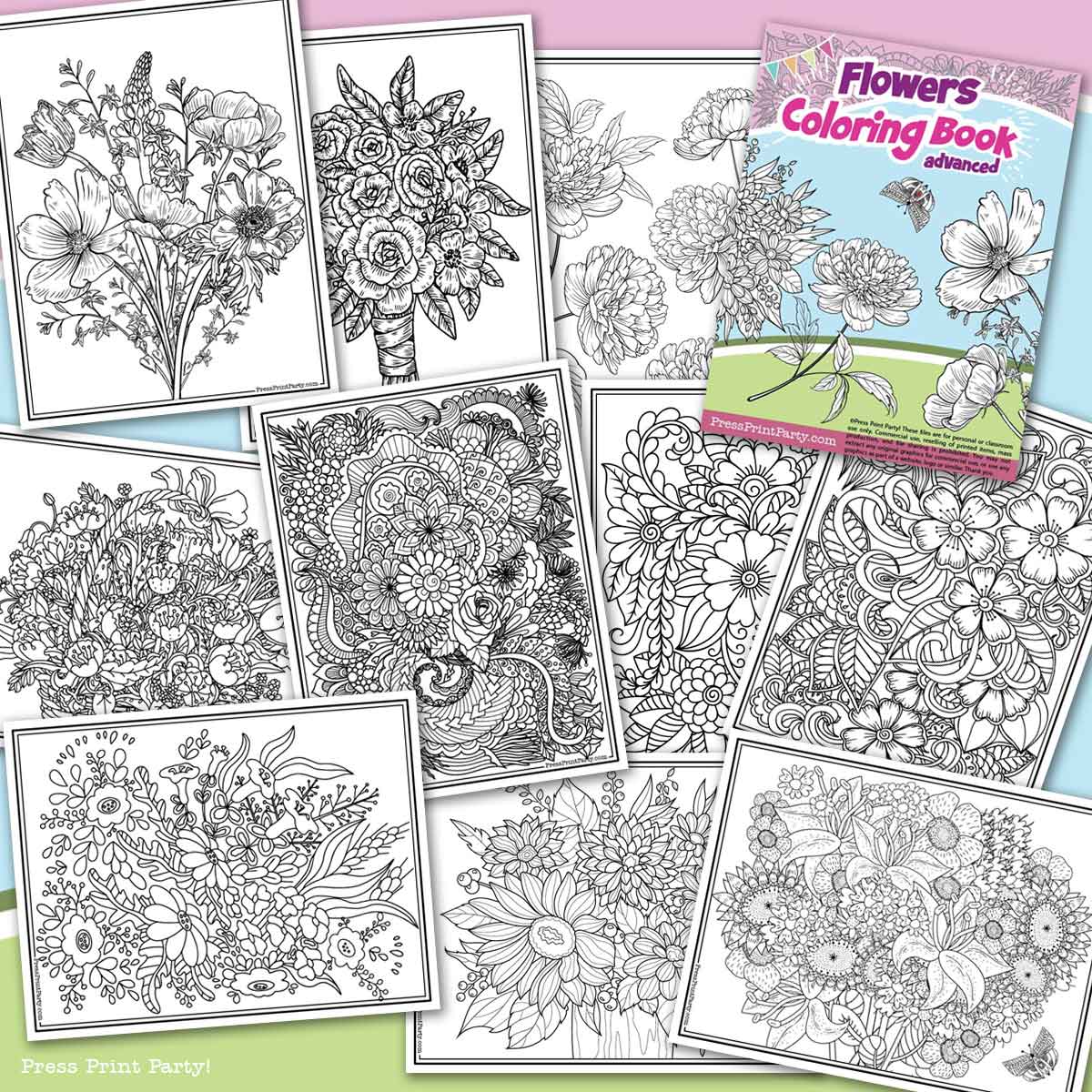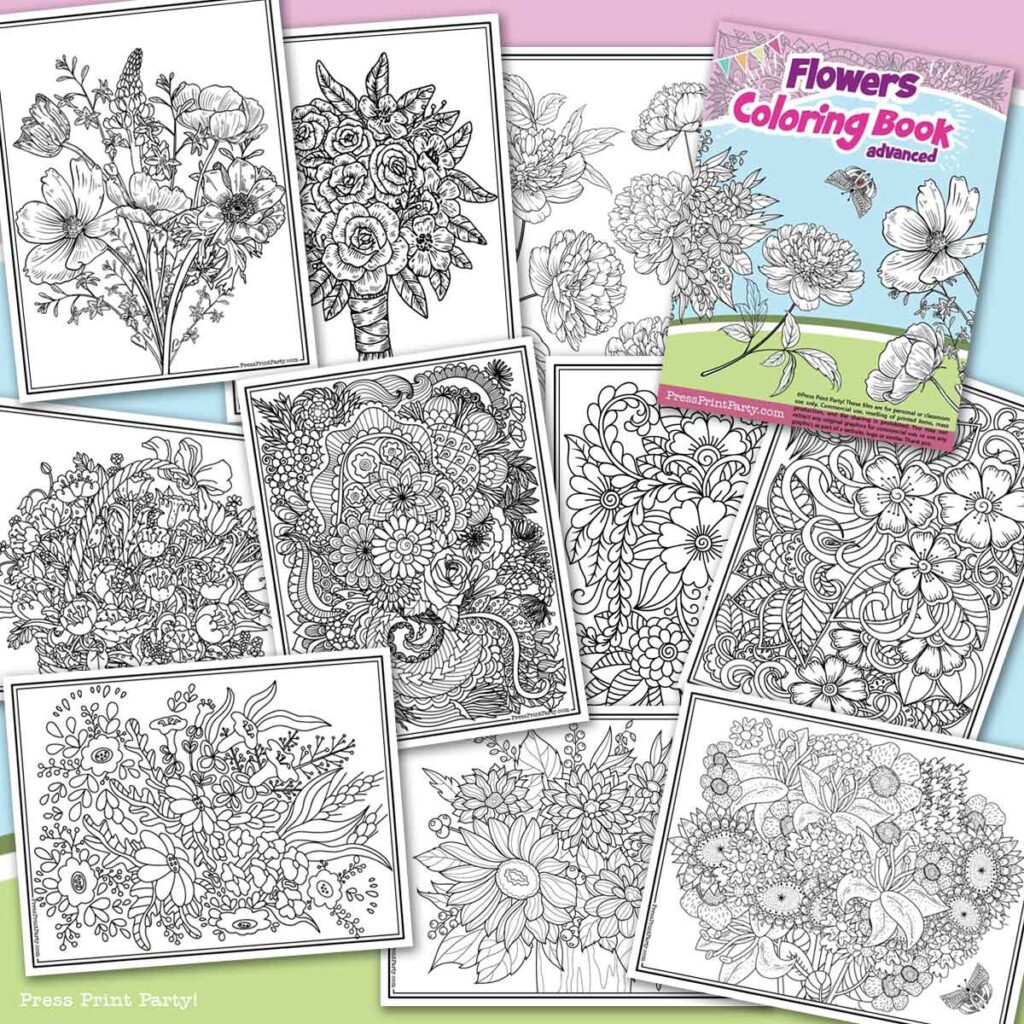 My daughter who loves coloring to relax choose a couple of them which I printed on my favorite paper and started to color them. I love her but she sometimes spends 20 minutes just looking for that perfect marker color.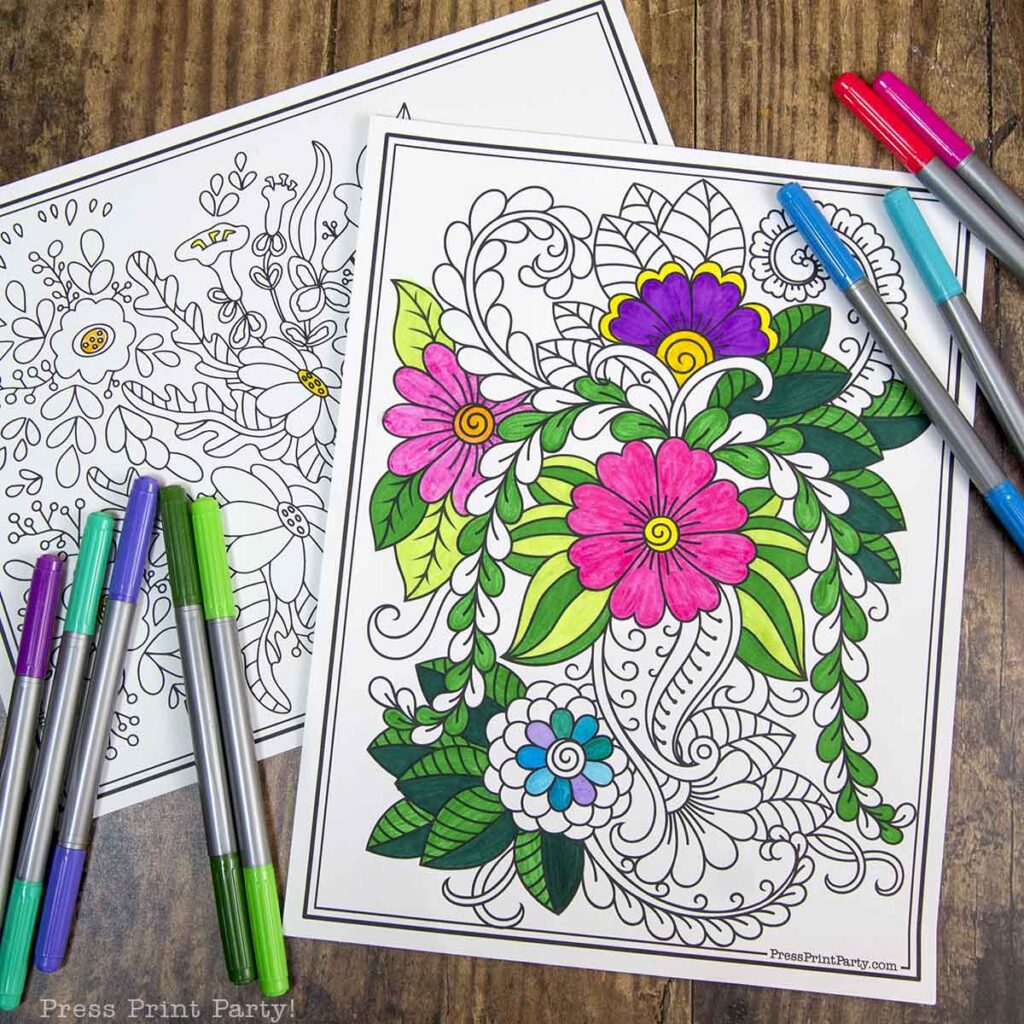 | | |
| --- | --- |
| | This coloring sheet features several gorgeous flowers. Can you tell how many are in this design? |
| | |
| --- | --- |
| | The lines and white spaces in these little flowers provide lots of opportunity for creativity. |
| | |
| --- | --- |
| | You could fit a lot of colors on this page if you chose a different one for each white space! |
| | |
| --- | --- |
| | This beautiful basket of tulips and other flowers is dying to be adorned! |
| | |
| --- | --- |
| | A coloring sheet sort of implies crayons or colored pencils, but this page would look really great in water colors. |
| | |
| --- | --- |
| | I love the soft look of these poppies, tulips, delphinium, and greenery. |
| | |
| --- | --- |
| | This coloring sheet leaves room for you to be a little more abstract if you so choose. |
| | |
| --- | --- |
| | Will you create a bouquet of red roses? This is your coloring page so you get to make it as realistic or fantastical as you want! |
| | |
| --- | --- |
| | There are so many intricate spaces in this adult flower coloring page. This would be a fun one to work on over several days. |
| | |
| --- | --- |
| | This page takes on a zentangle quality that begs to be colored. Are you up for the challenge? |
---
If you enjoyed these free spring coloring pages and would like more free printable coloring pages, go check out these posts for more:
Don't forget to pin these free coloring pages of flowers: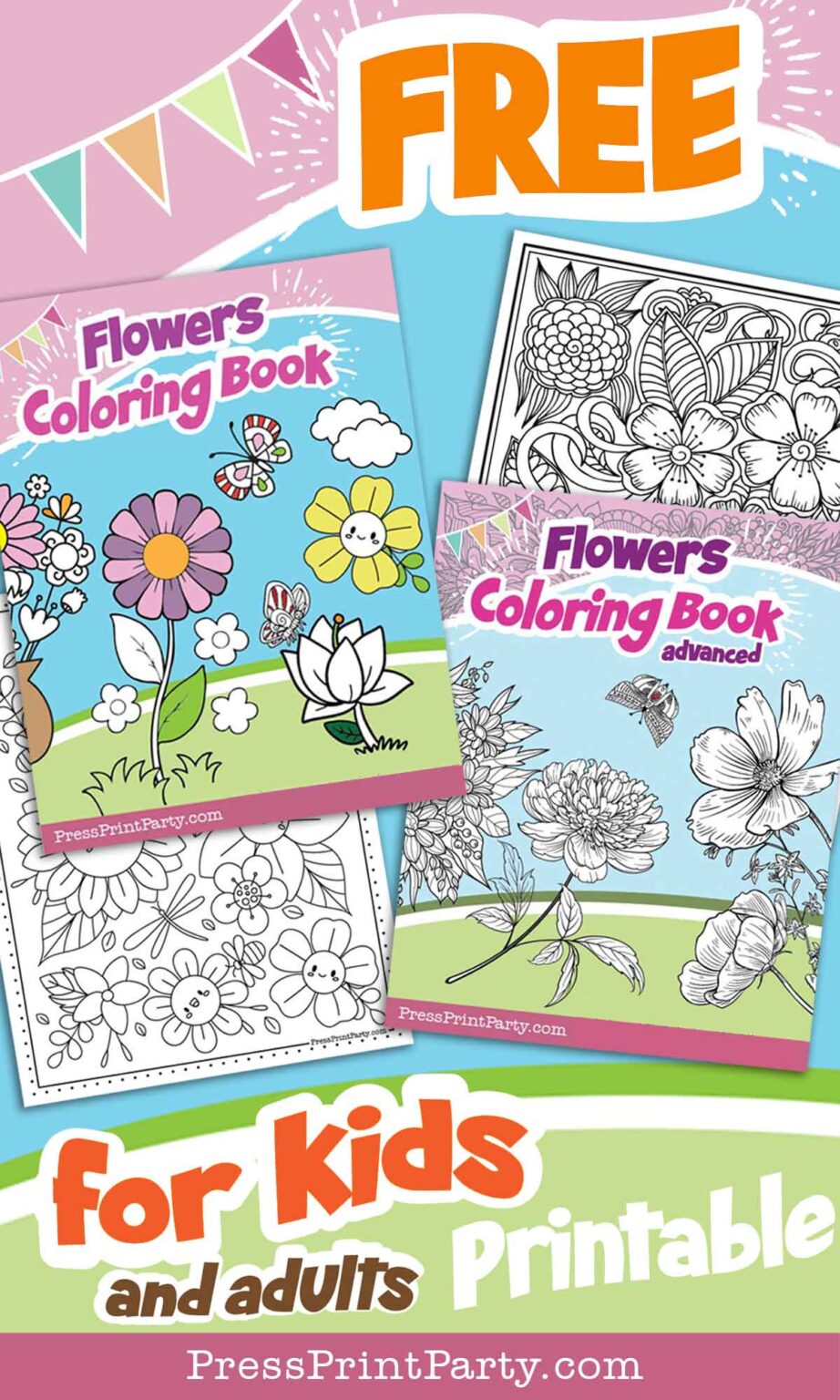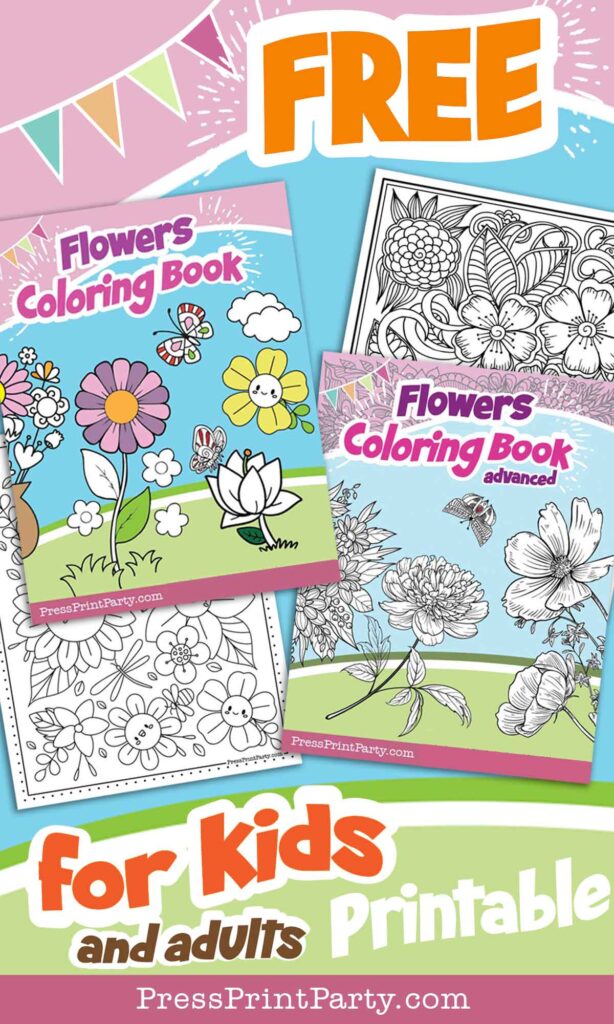 ---
Get Your Freebie:
If you've already subscribed, you can get the password from the bottom of any email I send and go directly to the Free Downloads Library.
Check out our birthday printables