Easter egg coupons make a great alternative or addition to cheap toys or Easter candy.
Beware: once you use these free printable Easter coupons, they're likely to become a new tradition because your kids will love them so much.
These free, printable Easter egg coupons are even editable with your own text. That way you can use your own awesome ideas rather than what I think makes a great coupon. Your kids will enjoy reading them after an Easter egg hunt on Easter Sunday.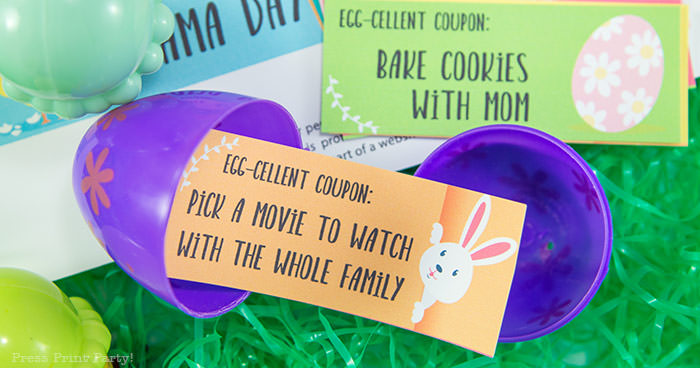 Just come up with some silly activities, fun things to do, or special privileges; then, print and cut. Once you fill your plastic eggs with the coupons you get the fun job of hiding them or arranging them in Easter baskets.
---
Easter Egg Coupons Ideas
Some of the special treats you could offer on your own Easter egg coupons:
Bake cookies with Mom

Read a book with Dad

Go get ice cream

Choose a movie for the whole family to watch together

Choose a board game for the whole family to play together

Stay in your pajamas all-day

Stay up an extra hour past bedtime

Choose a prize at the dollar store

Skip a chore of your choice

Paint nails with Mom

Lunch date with Dad

Play an extra 30 minutes of video games

Extra screen time

Choose an extra bedtime story

Chocolate milk at dinner

Eat breakfast for dinner

Dessert of your choice

Blank coupon for activity of your choice
Water balloon fight

Etc…
Kids of all ages will appreciate receiving these. I find that my kids love getting the coupons but don't necessarily think of redeeming them. I'd suggest adding a time or date to your coupon too. Like "Choose the movie we watch this Saturday", or "Next Monday is pajama day."
I'm sure you'll be able to come up with fun ideas that will fit your family perfectly and will delight your children.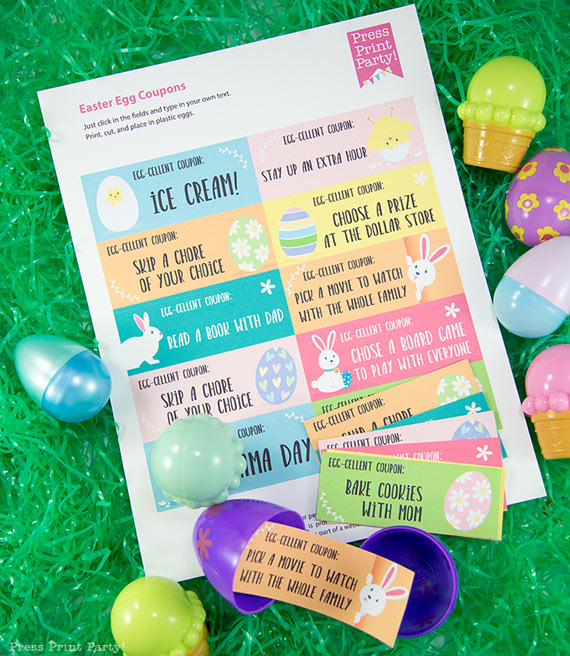 ---
Free Printable Easter Egg Coupons Download
These coupons are easy to download and edit. Get the free download by subscribing to my weekly newsletter at the bottom of this post.
Make sure you open the file in the latest free version of Adobe Acrobat Reader on your computer or phone app for the best results. Then you can use the fields to type whatever text you like.
Print, cut, and fill your eggs.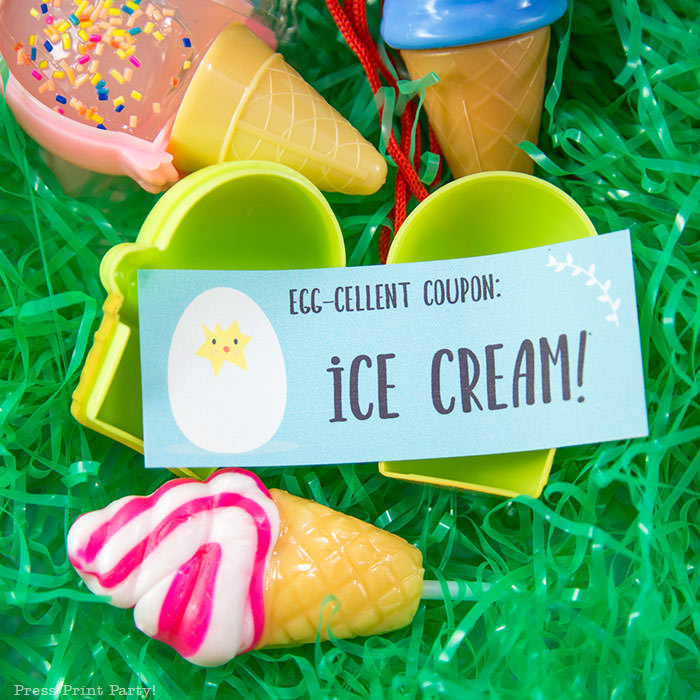 ---
You may also want to check out my 5 non-candy Easter egg fillers ideas for more clever ways to fill your Easter eggs for a spectacularly fun Easter egg hunt. You'll also find more free coupons in my huge list of fun and free Easter printables for kids.
Have some more fun with the Easter bunny by printing a set of Easter bunny footprints, laying out an Easter bunny letter for the kids and handing out some pretty bunny coloring pages.
---
Don't forget to pin the free Easter egg coupons: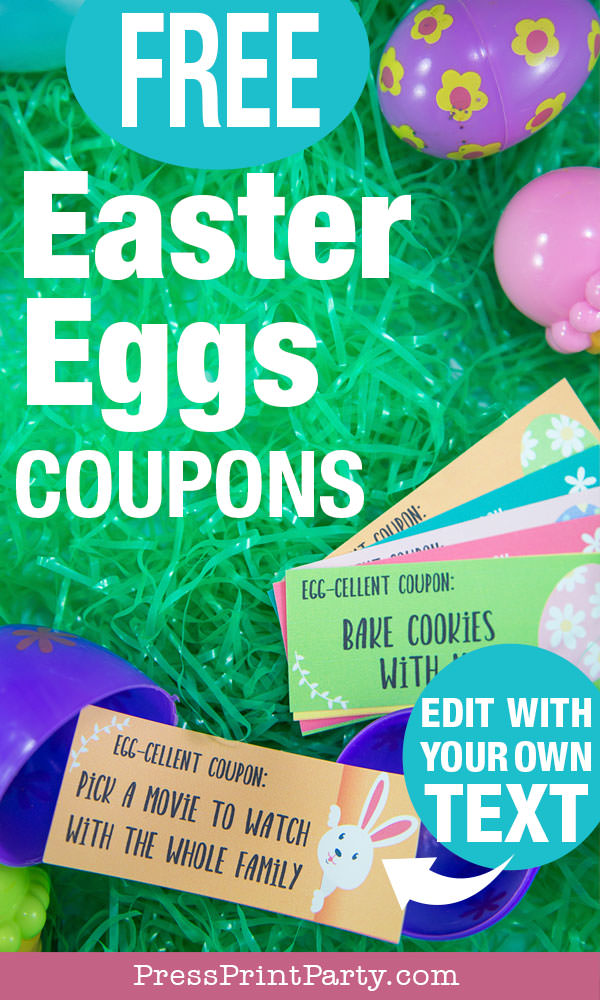 ---
Get Your Freebie:
If you've already subscribed, you can get the password from the bottom of any email I send and go directly to the Free Downloads Library.
Check out our Easter printables